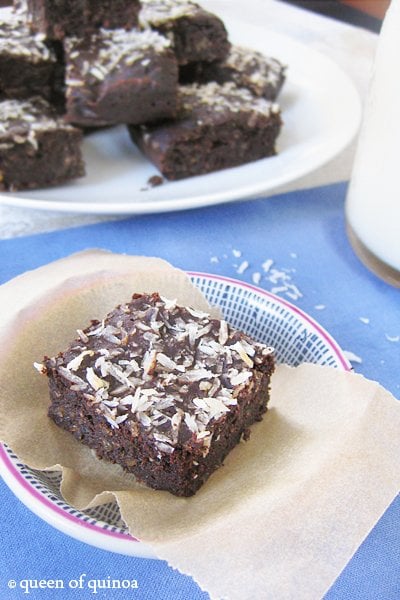 Gluten-free baking can be disastrous. There have been many times when I'm whipping up a batch of gluten-free cookies, or throwing together some pancakes and it turns out to be a huge flop. The cookies are either dry or they spread to thin while baking. The pancakes don't fluff or don't have the body to support being flipped.
Yes, I've had my fair share of hiccups in my gluten-free kitchen. But it's the successes that make it all worth it.
This recipe was not an accident per se, but it was one of those recipes I just threw together and it turned out to be perfect. Really, perfect.
These are exactly what I look for in a brownie. They're rich and fudgy, but still have a light and airy texture. They melt in your mouth with each bite, and you get the slight hint of cinnamon when you taste them.
They're like a cross between that beautiful flourless chocolate cake that you love, with the more dry, cakey chocolate cake you have for your birthday.
Today, I'm featuring this recipe over at my friend Wendy's blog, Cooking Quinoa. If you haven't check out her site, I highly recommend you do. Talk about quinoa inspiration, this girl has it all!
This post was shared on: Slightly Indulgent Tuesdays