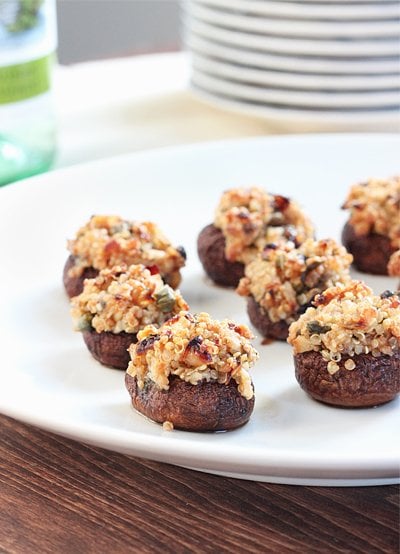 I have exciting news. I've been asked to contribute a bi-weekly article to Easy Eats Online Magazine!
In my first installment, I'm sharing a new (and now favorite) recipe for quinoa stuffed mushrooms. Everything about these little bites is amazing. They're small, they're light, they're relatively healthy. They're totally delicious. They're the perfect appetizer for my always too large, family Italian dinners.
But as I'm sure you know, stuffed mushrooms are usually loaded with gluten and dairy. Breadcrumbs and mozzarella. A stuffed mushroom's best friend. But I figured they'd be easy enough to turn gluten-free, with a little help from my dear friend, Quinoa.
And boy was I right. Just pop one in your mouth and savor in the heavenly, Italian goodness. These babies are finger-licking good, gluten-free morsels. Scrumptious down to the very last bite!
For the rest of the article and recipe, head on over to Easy Eats Magazine.