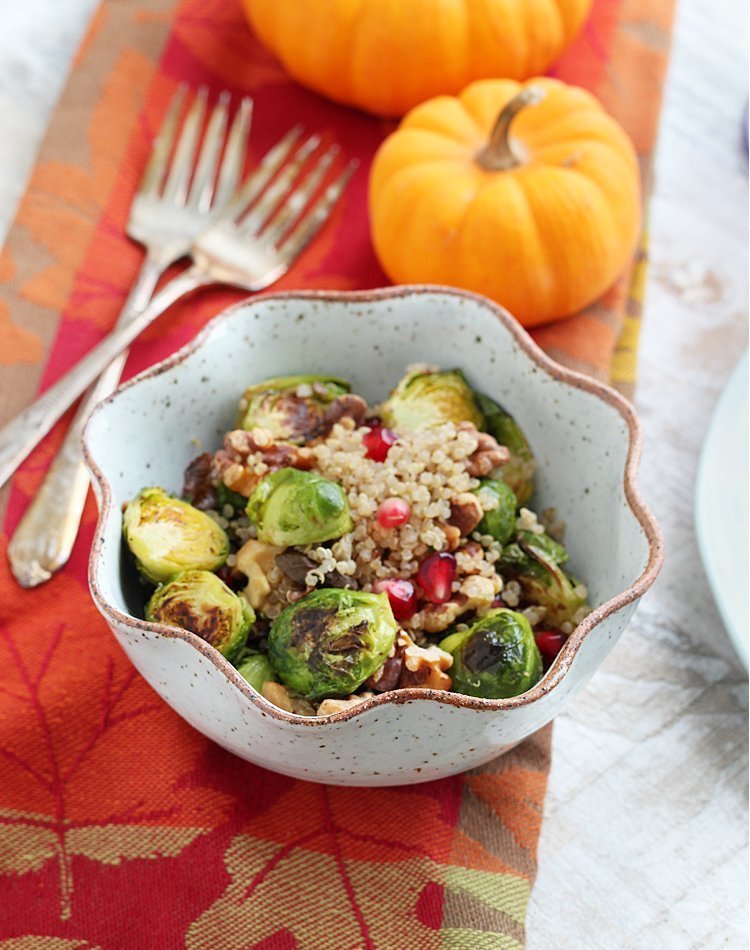 The holiday season is all about thankfulness and giving. It's a time where we reflect on our lives and share special moments with the ones we love. Much of this time of year is spent around the dinner table, surrounded with friends and family, enjoying delicious food and each other's company. My holidays are filled with raucous Italian laughter and seriously good eats, sometimes wildly unhealthy, but still utterly delightful.
I make a point to bring a healthy dish with me to each holiday gathering, for two reasons. First, I'm sensitive to gluten, so bringing my own dish with me ensures I will have something safe to eat (especially since my family is Italian which equals gluten central). Second, to put it simply, the holidays are also a time to eat, like a lot. And to me it's important to stay healthy, so I choose to bring something nutritious for others to enjoy as well.

I'm excited to be sharing this recipes for Roasted Brussel Sprout Quinoa Salad over a Tasty Yummies today. Beth has invited a bunch of my favorite bloggers to be part of A Very Tasty Thanksgiving, where you will find delicious, healthy, gluten-free and dairy-free meals perfect for the holidays! Make sure to check out all the other awesome dishes!
---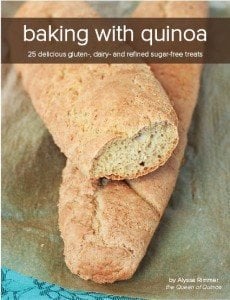 Coming soon! Baking with Quinoa
Featuring 25 mouthwatering recipes – all free from gluten, dairy & refined sugar - Baking with Quinoa will show you just how easy it is to make healthy & nutritious baked goods.
Sign up now for 20% off!