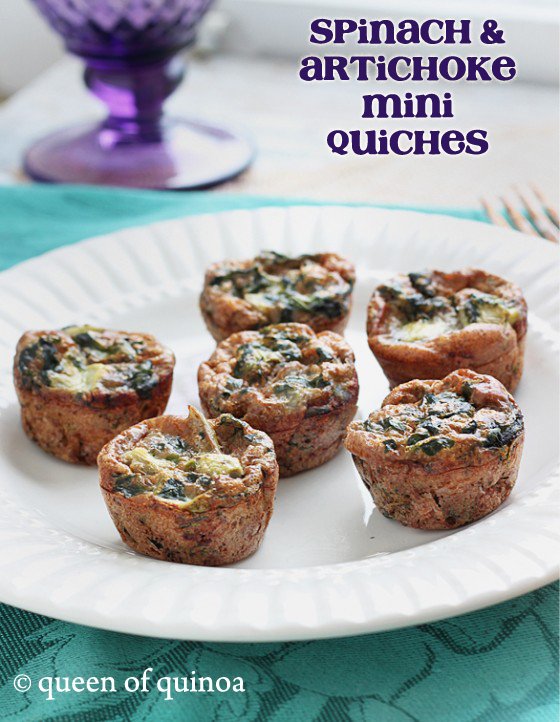 I distinctly remember a super bowl party I attended in college that had fabulous appetizers. The memorable spread included tangy barbecue and spicy buffalo wings, fresh veggies and homemade dip, and a fabulous fruit platter. But in the center of it all was this heaping plate of mini quiches. Packed with veggies and cheese, nestled in buttery crusts, the quiches were sensational. But I also knew they were wildly unhealthy.
With this recipe, I wanted to recreate that delicious appetizer into a healthy, clean snack for all to enjoy. Starting from the outside and working my way in, I opted for no crust to keep these naturally gluten-free and lower in carbs, I used no milk or cream with the egg batter to reduce the fat and keep them dairy-free, and I packed these bites full of the wondrous green, spinach. The result was a super healthy, green-filled, gluten-free, dairy-free, perfect cocktail party (or football party, or any party really!) appetizer that all of your guests will surely enjoy!
Today I'm sharing this yummy recipe over at Cara's Cravings as part of her Clean Eating Cocktail Party. So hop on over to Cara's blog and check it out!
---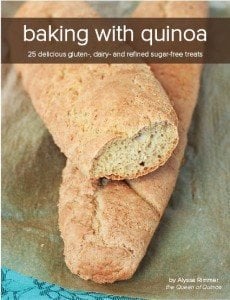 NOW AVAILABLE! Baking with Quinoa
Featuring 25 mouthwatering recipes – all free from gluten, dairy & refined sugar – Baking with Quinoa will show you just how easy it is to make healthy & nutritious baked goods.
Buy Now and Save 30%!