A list of the top 10 best food documentaries you can stream online. Plus learn how to make healthy vegan snacks you can enjoy with friends for movie night!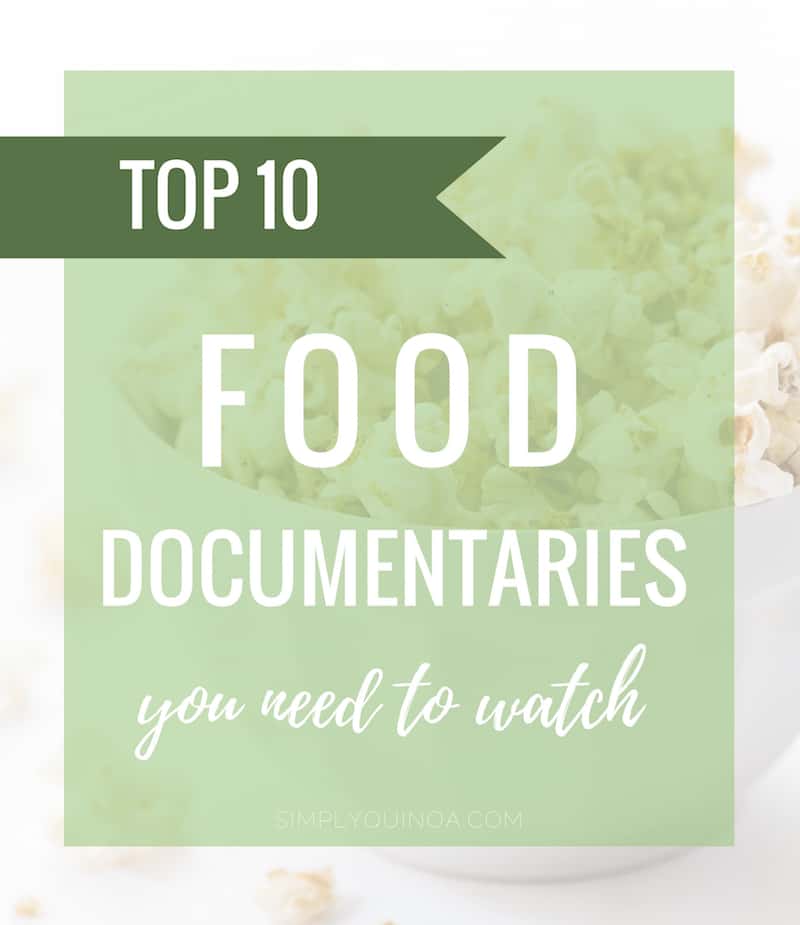 If you asked anyone who knows me really well, they'd say I'm definitely a homebody. I mean, I love going out and exploring new places, but I also LOVE being home, snuggled up on the couch with a glass of wine, Trevi, my love and a good movie.
When I'm not bingeing on the latest Netflix show, one of my guilty pleasures is watching food documentaries. I find them so fascinating, captivating and I always learn something new.
But finding good quality, interesting food documentaries can be a little hard. I kept searching for them on Netflix and Amazon and they just didn't have what I was interested in. So when I discovered FMTV (Food Matters TV), I was BLOWN AWAY.
FMTV is basically like Netflix for health! It's an online streaming channel, but more than just that it's a destination where you can be guaranteed to find the best health documentaries out in the world. They've searched the globe for the most influential and life-changing films that exist, and there are HUNDREDS to choose from! They cover topics like food (duh), but also mental health, spirituality, depression & anxiety, weight loss, disease and so much more.
When you sign up, you'll get a 10-day free trial and you'll have instant access to all their documentaries. Plus, they've added an ever-growing library of cooking videos, recipe tutorials, detox & weight loss plans, workouts and more. It really is amazing and I think you will absolutely love it!
To help you comb through the million and one documentaries out these days, I thought it would be fun to share some of my favorites with you. Whether you're just looking for some interesting entertainment or the health and wellness field is your world (<— ahem me!), you're going to get a lot of value out of these films. Most of these are found in FMTV, but a few are from Netflix. All are 1000% worth a watch!
1. Cowspiracy (Netflix)
Learn how factory farming is decimating the planet's natural resources — and why this crisis has been largely ignored by major environmental groups. We're not going behind the scenes of factory farming and their animal welfare practices, but rather examining the impact this industry has on our planet and our future.
2. Fat Sick & Nearly Dead (FMTV)
100 pounds overweight, loaded up on steroids and suffering from a debilitating autoimmune disease, Joe Cross is at the end of his rope and the end of his hope. In the mirror he saw a 310lb man whose gut was bigger than a beach ball with a path laid out before him that wouldn't end well— with one foot already in the grave, the other wasn't far behind. FAT, SICK & NEARLY DEAD is an inspiring film that chronicles Joe's personal mission to regain his health.
3. Super Juice Me (FMTV)
8 people… 22 diseases… 28 days… 1 answer? Could these different diseases with their many different prescribed drugs be improved and even cured by one thing? Learn the how the impacts of juicing affected each of these people. You'll be so surprised by the results. It's time to get Super Juiced!
4. Hungry for Change (FMTV)
HUNGRY FOR CHANGE, the latest 'Food Matters' film, exposes shocking secrets the diet, weightloss and food industry don't want you to know about. Deceptive strategies designed to keep you craving more and more. Could the foods we are eating actually be keeping us stuck in the diet trap?
5. Food Matters (FMTV)
FOOD MATTERS features interviews with leading health experts who reveal the best natural healing choices you can make for you and your family's health. In the film, you'll discover what works, what doesn't and what's potentially killing you when it comes to your health.
6. Simply Raw (FMTV)
The film follows each participant's remarkable journey and captures the medical, physical, and emotional transformations brought on by this diet and lifestyle change. We witness moments of struggle, support, and hope as what is revealed, with startling clarity, is that diet can reverse Type II Diabetes and change lives.
7. Vegucated (FMTV)
VEGUCATED is a guerrilla-style documentary that follows three meat-and-cheese-loving New Yorkers who agree to adopt a vegan diet for six weeks and learn what it's all about.
8. Unsupersize Me (FMTV)
UNSUPERSIZE ME is a movie documentary about making a few simple changes and regaining a life. Tracy is a woman who had been obese her whole life. Watch her transformation and be inspired today!
9. Forks Over Knives (Netflix)
Forks Over Knives examines the profound claim that most, if not all, of the degenerative diseases that afflict us can be controlled, or even reversed, by rejecting our present menu of animal-based and processed foods.
10. Fed Up (Netflix)
Upending the conventional wisdom of why we gain weight and how to lose it, Fed Up unearths a dirty secret of the American food industry-far more of us get sick from what we eat than anyone has previously realized. It uncovers why, despite media attention, the public's fascination with appearance, and government policies to combat childhood obesity-generations of American children will now live shorter lives than their parents did.
But…what about snacks?
Here are some of my absolutely favorite healthy snack recipes to serve at movie night. If you're planning to stay in for the evening, cozy up with these and you'll be all set!
And here are the recipes from that video (plus a few more!)
Vegan Popcorn
This the hands down the BEST Vegan Popcorn recipe! Made with just a few simple ingredients and packed with cheesy flavor!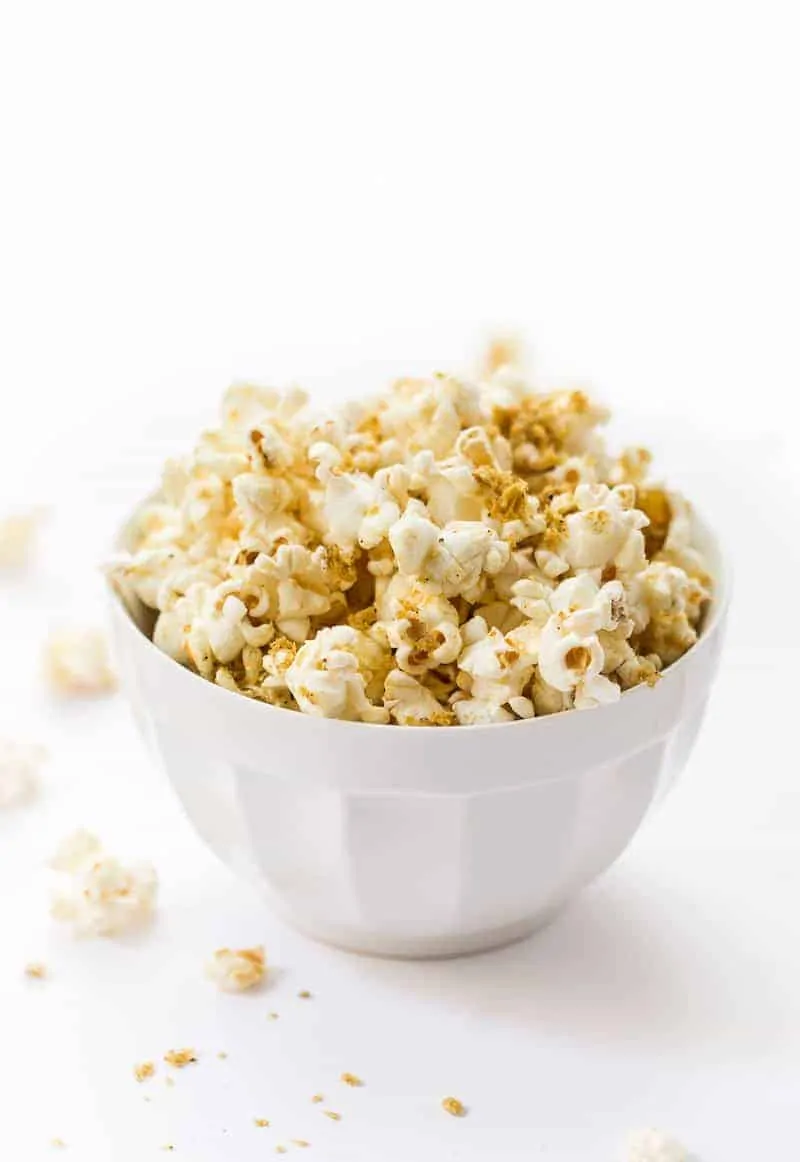 Instructions
Add all the ingredients (minus popcorn) into a large bowl.

Pop the popcorn in an air popper or on the stove and add to the bowl.

Toss together and enjoy!
Nutrition
Calories:
186
kcal
|
Carbohydrates:
23
g
|
Protein:
5
g
|
Fat:
8
g
|
Saturated Fat:
6
g
|
Sodium:
583
mg
|
Potassium:
184
mg
|
Fiber:
5
g
|
Vitamin A:
245
IU
|
Iron:
1.3
mg
Filed Under: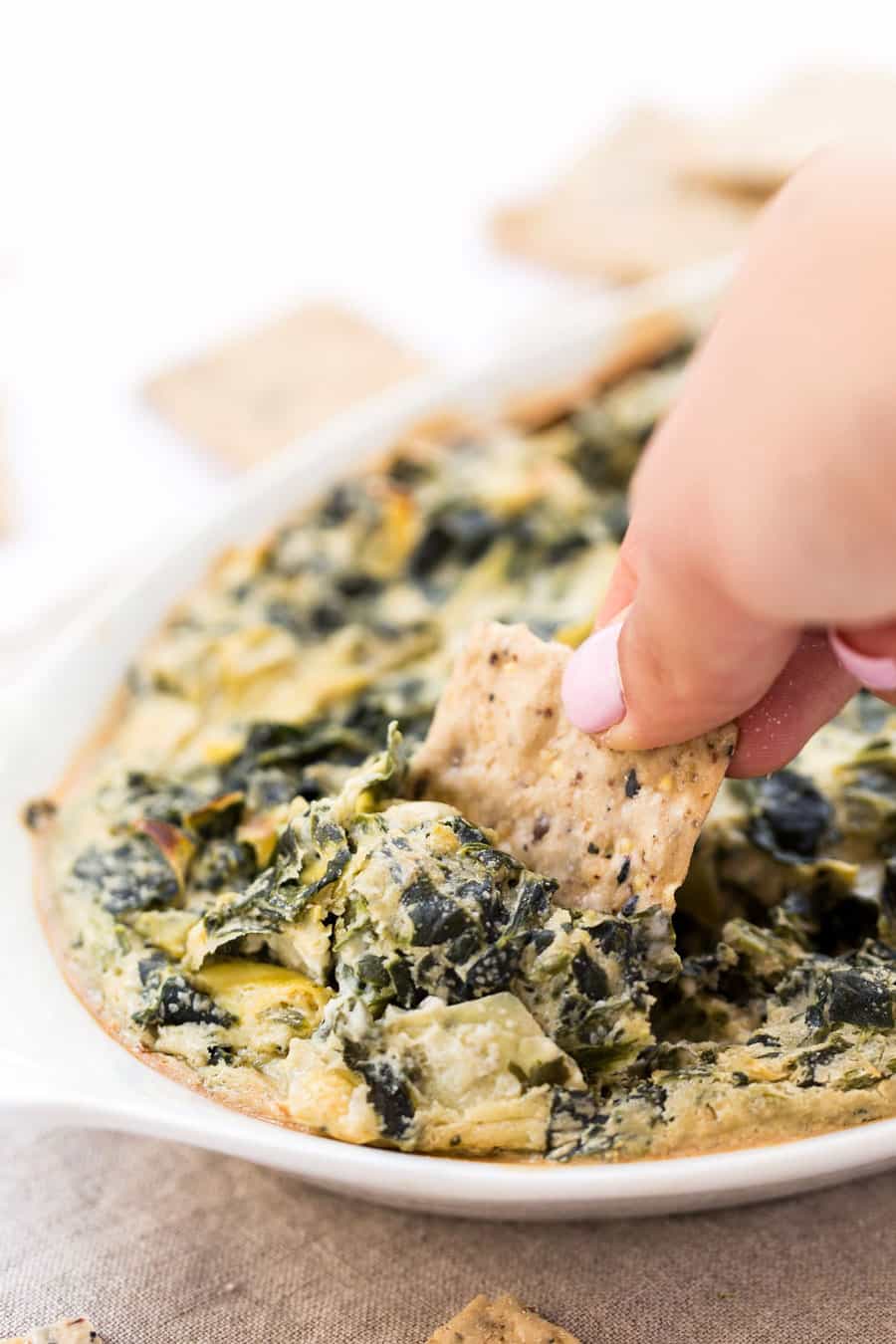 Peanut Butter Protein Cookies
Ingredients:
3/4 cup creamy peanut butter
1/2 cup coconut sugar
1 scoop vegan protein powder (flavor of choice)
1/2 teaspoon sea salt
1/2 teaspoon baking soda
1 flax egg (1 tbsp flax + 3 tbsp water)
1/3 cup vegan chocolate chips
Instructions:
Preheat oven to 350ºF.
Beat together the peanut butter and sugar in a large bowl until creamy. Beat in protein powder, sea salt and baking powder. Add flax egg (if mixture seems too dry) and beat until combined. Fold in chocolate chips.
Form dough into balls and place on a parchment-lined baking sheet. Flatten with a fork and bake for 10 minutes.
Cool COMPLETELY before moving to a cooling rack and enjoying!
Other snacks to try…
Peanut Butter Chocolate Chip Bars