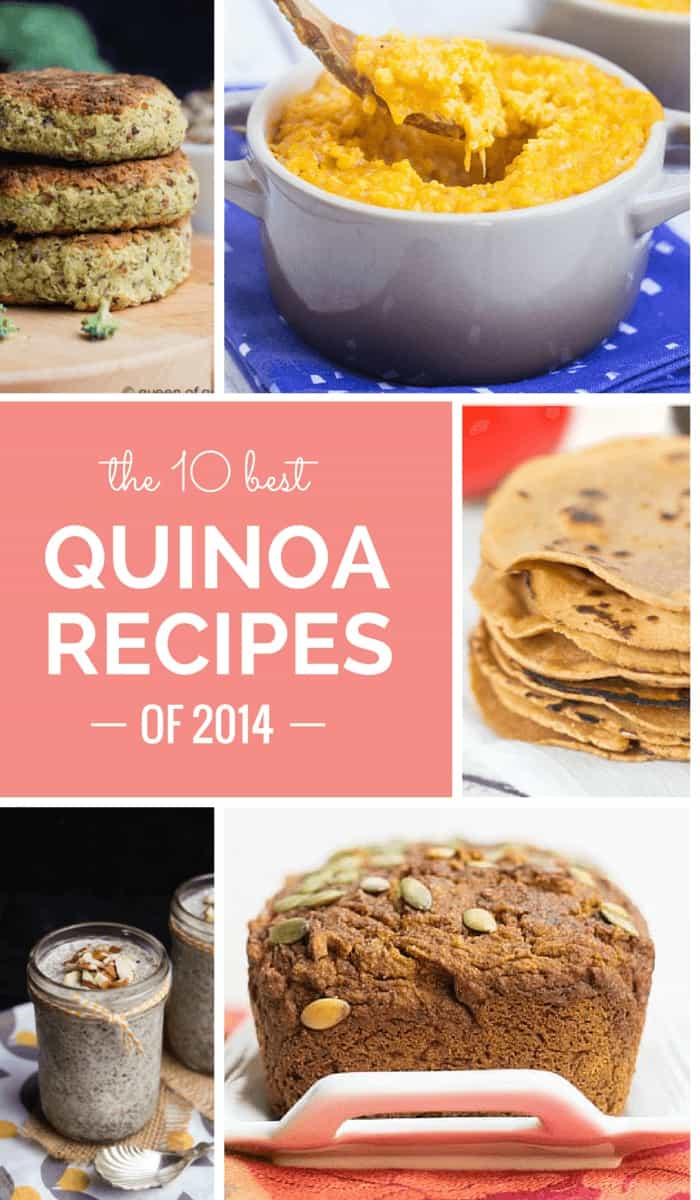 It's the last day of 2014 which means it's time to take a little trip down memory lane. Ready for the ride?
As excited as I am about 2015 with all the goal setting, planning and brainstorming, it's always fun to look back at the recipes that you guys have enjoyed most. This is one of my favorite posts to write because there's always a surprise thrown in. I have a good handle on what you guys like and what has been popular over the year, but looking at the stats always makes me smile.
And now, let's get to it! The top 10 quinoa recipes of 2014 are….
I was never really a donut person until this recipe. They're soft, delicious and surprisingly healthy. With an espresso glaze and sprinkled with quinoa crispies, these donuts are baked to perfection. Glad you loved them as much as me!
One word: obsessed. This is the ultimate breakfast. A layer of mango puree, then a layer of overnight quinoa flakes, and then another layer of mango. Each bite is packed full of tropical goodness.
If you're looking for an allergy-friendly tortilla, this is your recipe. It's made with only 5 ingredients, is gluten-free and vegan. Plus they're foldable and don't crack like those store-bought varieties.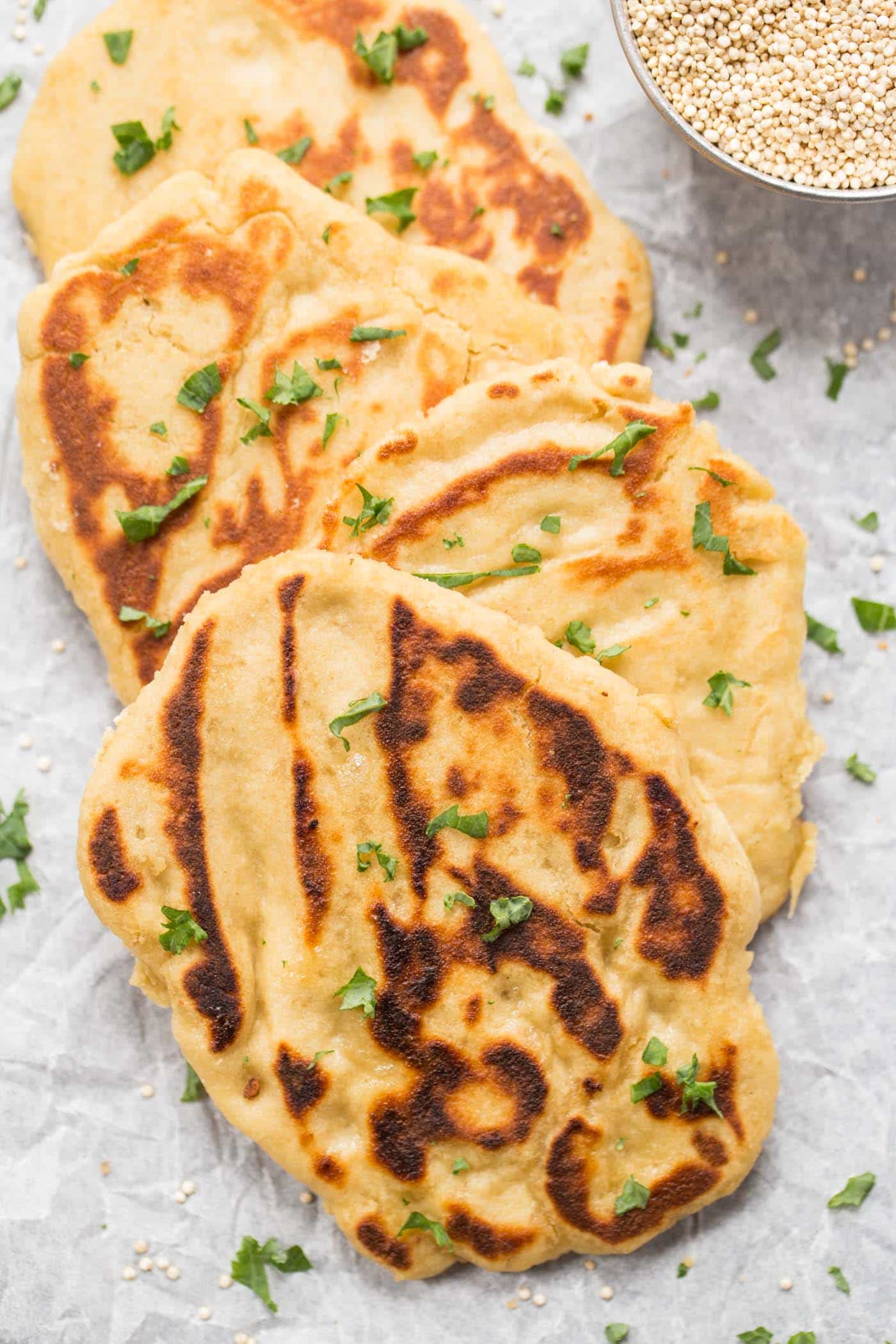 So happy this made the list! My favorite part of eating Indian food was always the naan, and since going gluten-free it just hasn't been as enjoyable. Not even restaurants in New York City have gluten-free naan on the menu. So I created it myself! This recipe is delish and everyone who has made it has loved it.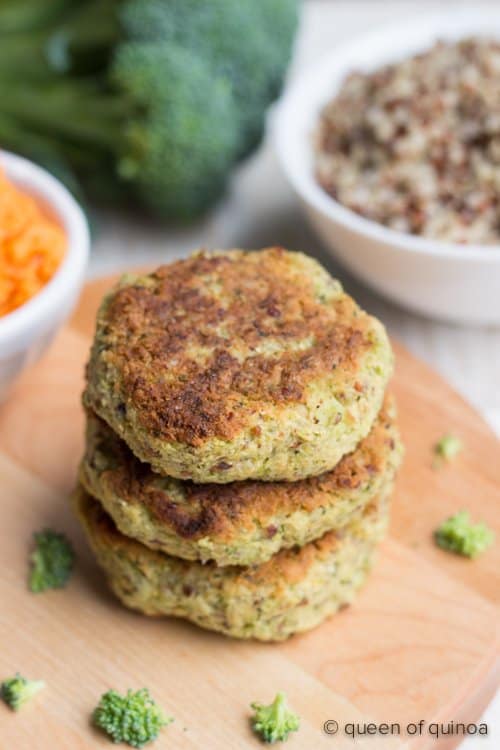 Anyone else goes crazy for the cheese and broccoli combo? Gah, it's the best. So instead of doing the classic, like making it into a creamy, fat-filled soup, I threw all those flavors into a quinoa burger and made it vegan. Best of both worlds.
This isn't just any pumpkin bread. Sure it's sweet, seasonal and has a wonderfully cakey texture, but it's also gluten-free AND vegan. Oh, and it's made with whole grain flours and sweetened with dates. Healthy, pumpkin-y and perfect!
I seriously love that a guest post was one of the most popular recipes of 2014. It shows me that you guys have an open mind, are welcoming to our friends, and yes, love your cookies. Readers after my own heart. These babies are your classic chocolate chip cookie, sprinkled with a lotta bit of quinoa.
Is it surprising that two of the top 10 recipes are for overnight quinoa? I'm thinking no. Quinoa is the best breakfast food ever and making overnight quinoa is a cinch. I love that this uses leftover almond pulp (from homemade almond milk) because I always feel like I waste it. If you don't have almond pulp, almond flour can be used as a substitute 🙂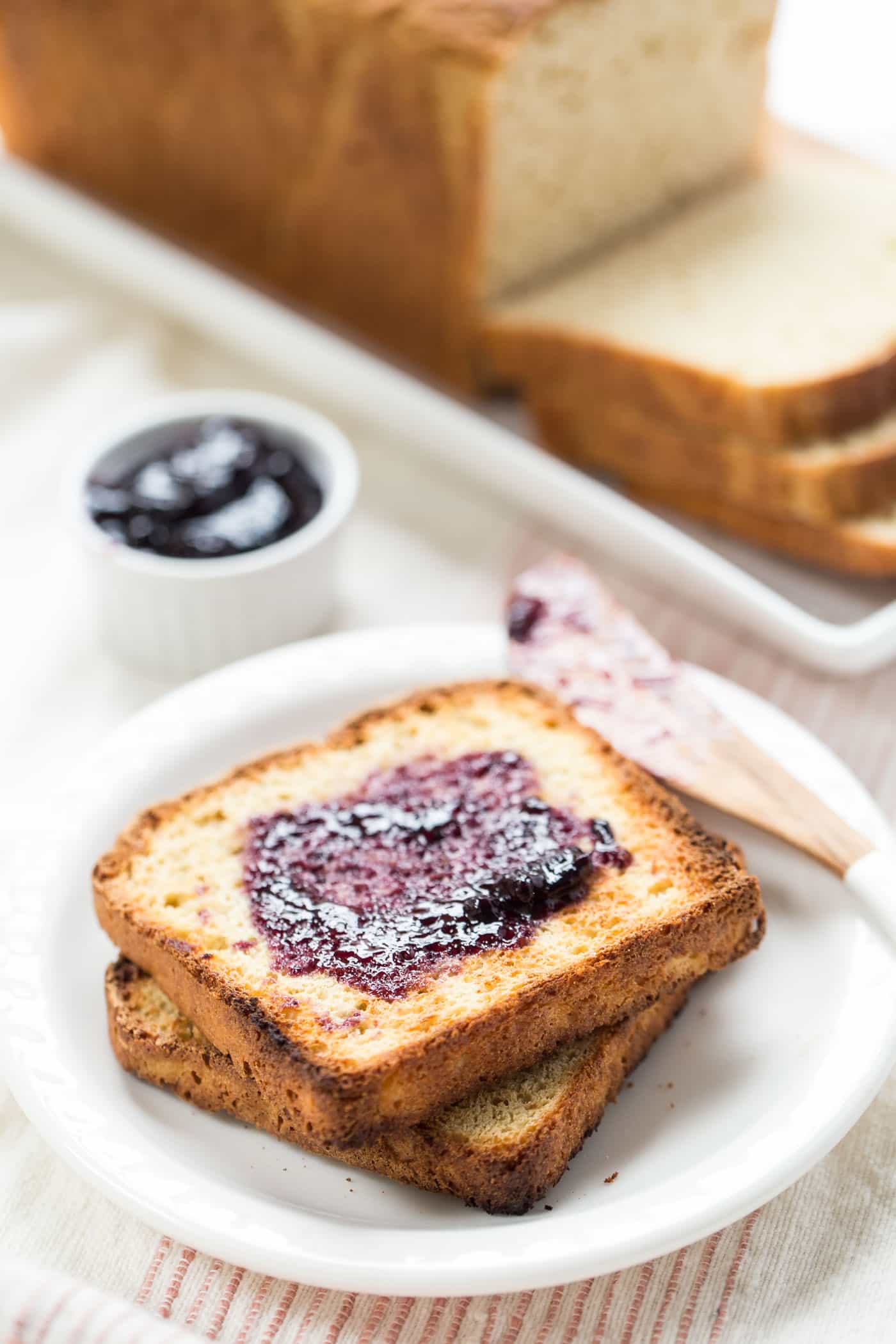 Yes, yes, yes. So happy this is the #2 recipe! I know many of you were looking for a high-quality, whole-grain gluten-free sandwich bread, and I'm glad I could deliver. This bread is my go-to and it works for everything – sandwiches, toast, French toast, grilled cheese, croutons, etc. It's an all-around fabulous bread.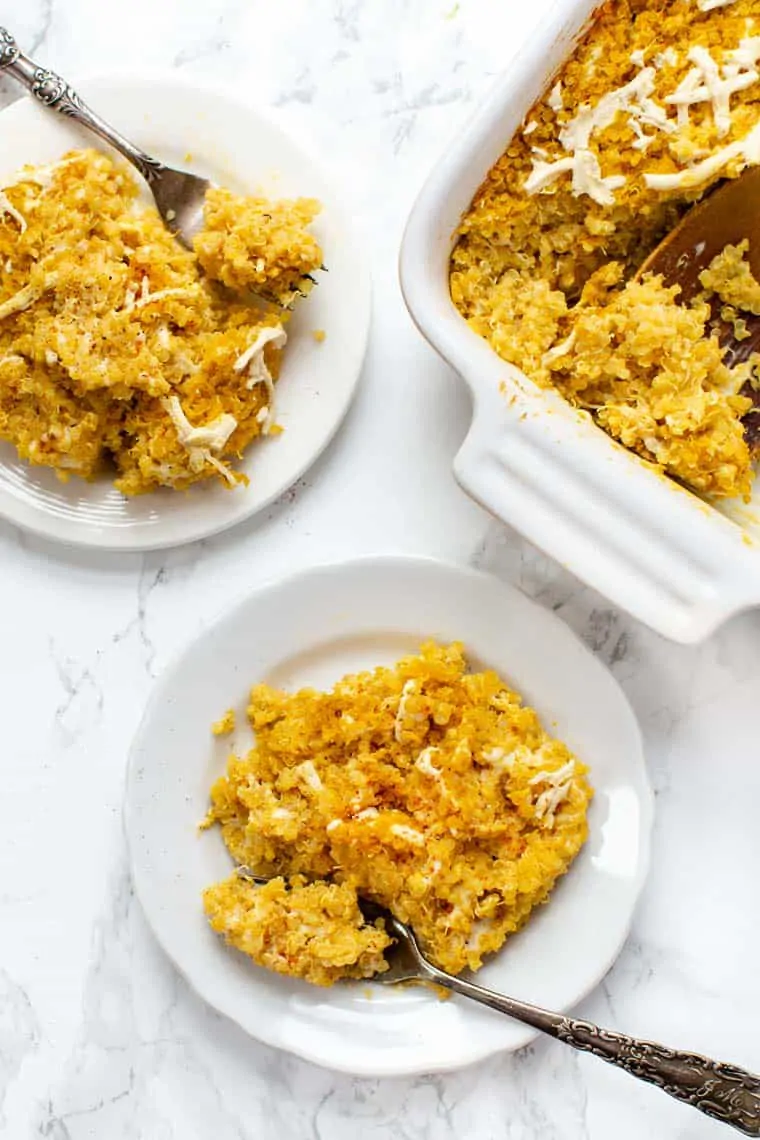 I knew this one would be number one because it's my first post that has really gone viral. Honestly, I was surprised it got so popular so quickly, but this is surely a standby recipe in our house. It's creamy, it's full of healthy ingredients and it actually tastes like mac and cheese! So awesome. I'm also planning to share more variations this year and would love to hear what flavors you like. Next up I'm thinking will be a white mac and cheese version!
Here's a great 2014 and an even better 2015!
Thank you for your continued support and I'm excited to share even more delicious quinoa recipes with you! To help get a sense of what types of recipes you'd like to see more of, please fill out this short poll!