A round-up of the 10 best quinoa recipes from 2015. Everything from breakfast, dessert, quick dinners, and even quinoa pizza! There's something for everyone.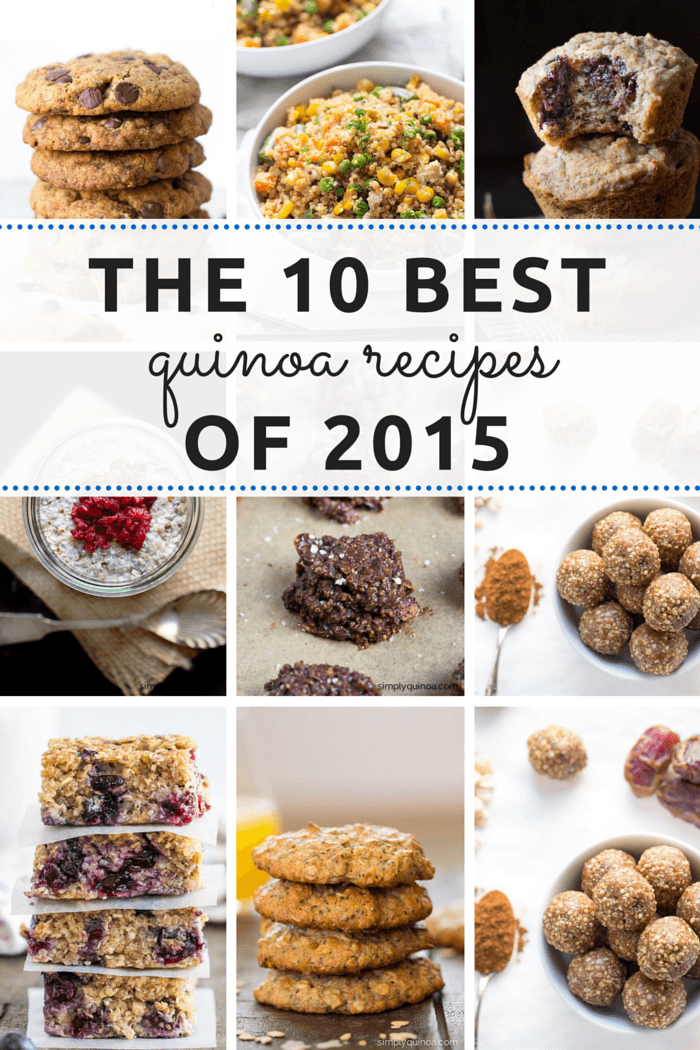 Wow. It's the last day of 2015! What a year this has been. So much has happened and before we dive into our 10 best quinoa recipes from this past year, let's recap all that happened, shall we? 🙂
I quit my corporate marketing job to pursue my dream of running my own business and blogging full-time.
And I've doubted myself too many days to count.
But I realized at the end of this year that I actually have my own successful business (say whaaaaat!).
My best friend in the world married the man of her dreams.
I got totally hooked on kombucha.
And smoothie bowls.
I gradually started eating more plants and now don't eat meat at all.
I started studying to be a holistic nutritionist.
I celebrated my 5 year anniversary with Matt.
And we spent two magical weeks in Costa Rica totally relaxing and enjoying each other.
I made a bunch of new blogging friends.
I started lifting weights and feel stronger than I've ever been.
I joined a yoga studio.
I rediscovered my obsession with sweet potatoes.
I launched my own online store.
I fell in love with Instagram.
And also Snapchat, duh. (add me: alyssarimmer)
I went on a 3-day yoga retreat with my mom.
I got to work with a bunch of new companies and try all sorts of new products.
I went on two blogging retreats… and one was right here in my back yard.
I got to know some of you on a more personal level through email.
AND finally….I ate more quinoa that I can even begin to comprehend! (but hey, it comes with the territory, no?)
Of course, so many of my triumphs this year would not have been possible without all of you. You have supported me and helped me make my dreams come true. You are one special bunch and I'm so happy to call you my friends (even if it is behind this invisible wall that is the internet). Thank you, THANK YOU for stopping by and continuing to comeback to my little corner of the internet – I can't wait to share what's in store for next year!
And now…based on your votes and visits, here are the top 10 best quinoa recipes from 2015!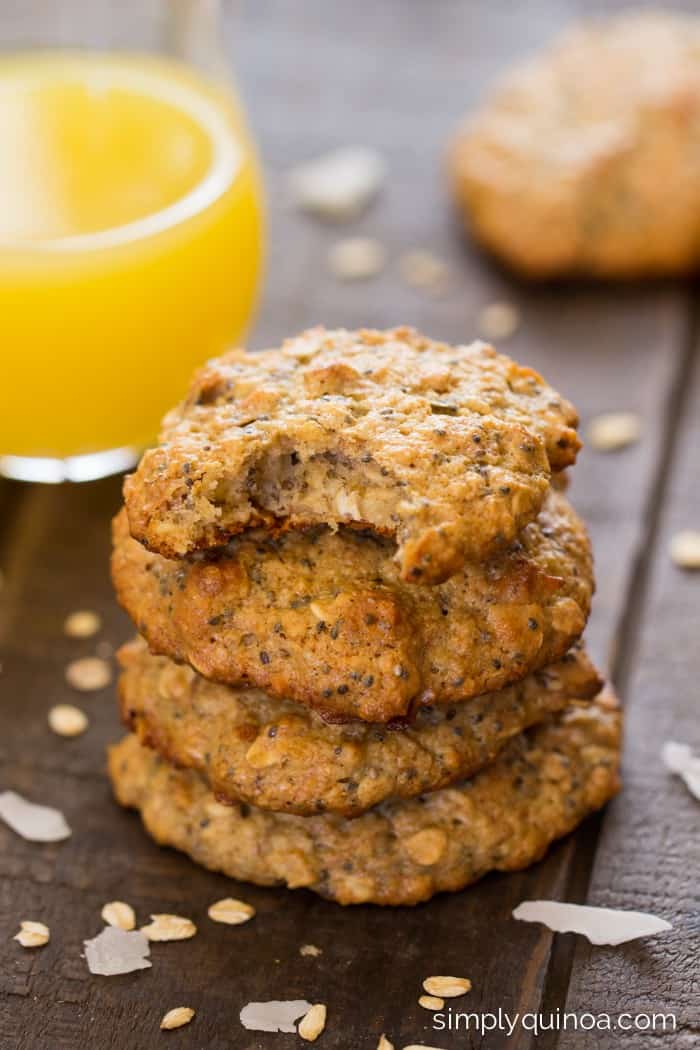 Ahh yes! The recipe that started my breakfast cookie obsession. These babies were my first attempt at a healthy quinoa breakfast cookie and you guys went crazy for them! I'm not sure if it's the toasted coconut or the fact that it gives us the okay to eat cookies for breakfast (or maybe it's the combo of the two), but either way these were a winner. They're healthy, easy and oh so tasty! Easily made vegan too if you just substitute in a flax egg 🙂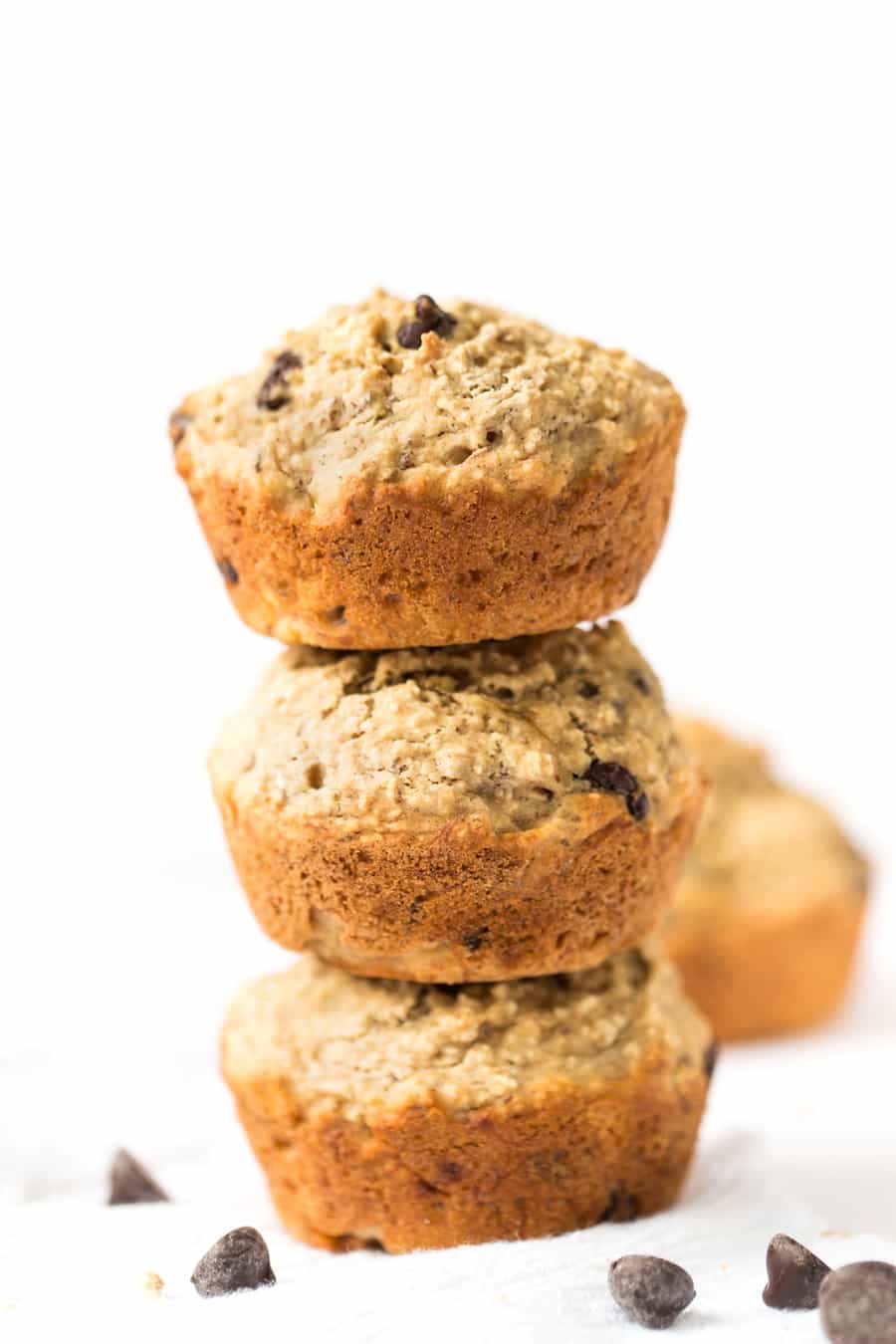 So happy these made the list. They're great for on-the-go, but also make the best afternoon snack. I love heating them up in my toaster oven and spreading them with a dollop of almond butter. Mmmhmmm!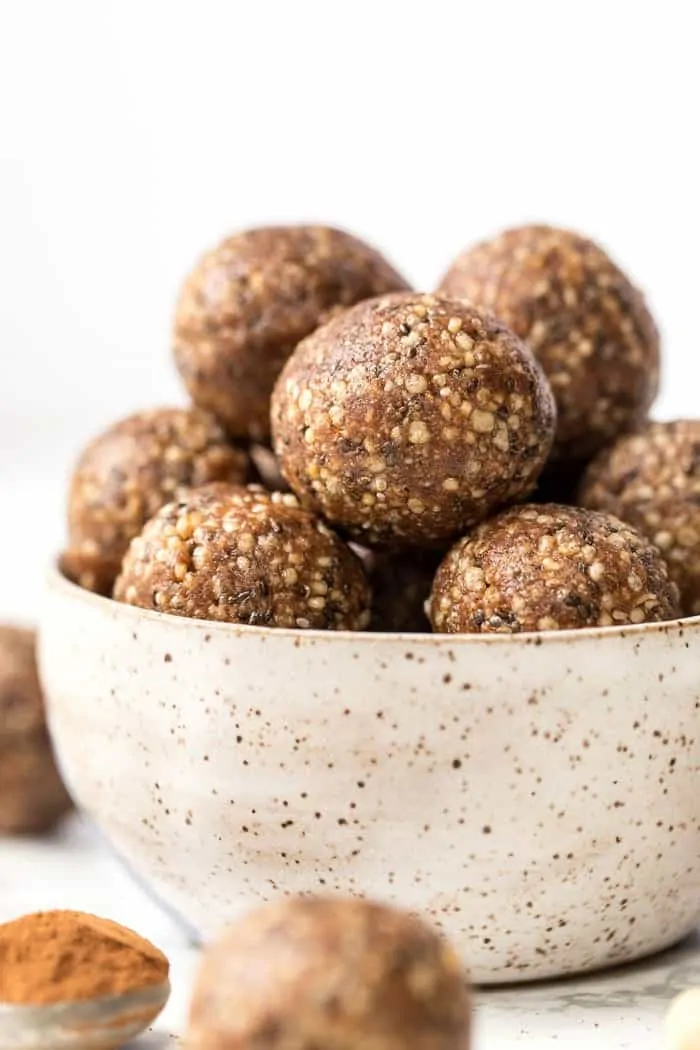 This year I got a new food processor and energy bites have quickly become a staple snack food for me. I love adding quinoa crispies to them because it gives them a nice texture but also reminds me of crunchy candy bars. These babies taste just like snickerdoodle cookies – and it's hard to stop yourself from eating the whole batch in one sitting!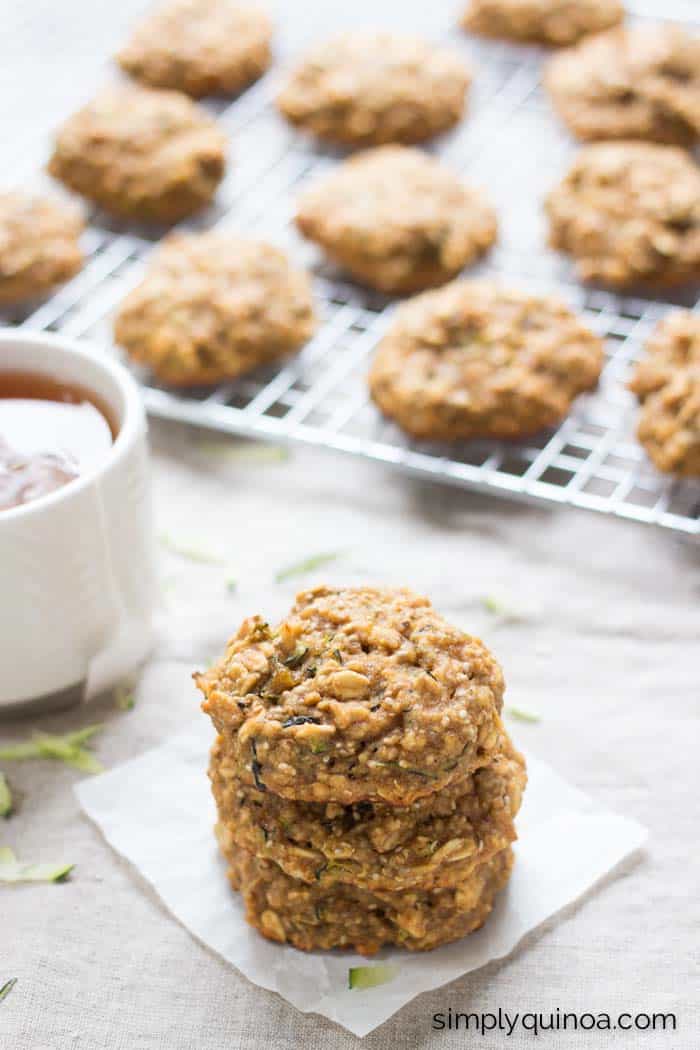 I'm noticing a theme here with the sweet stuff – looks like you guys have a sweet tooth just like me 🙂 This recipe is a great way to use up some of your summer zucchini bounties by throwing them into healthy, protein-packed breakfast cookies. They're gluten-free and easily made vegan, and taste just like zucchini bread!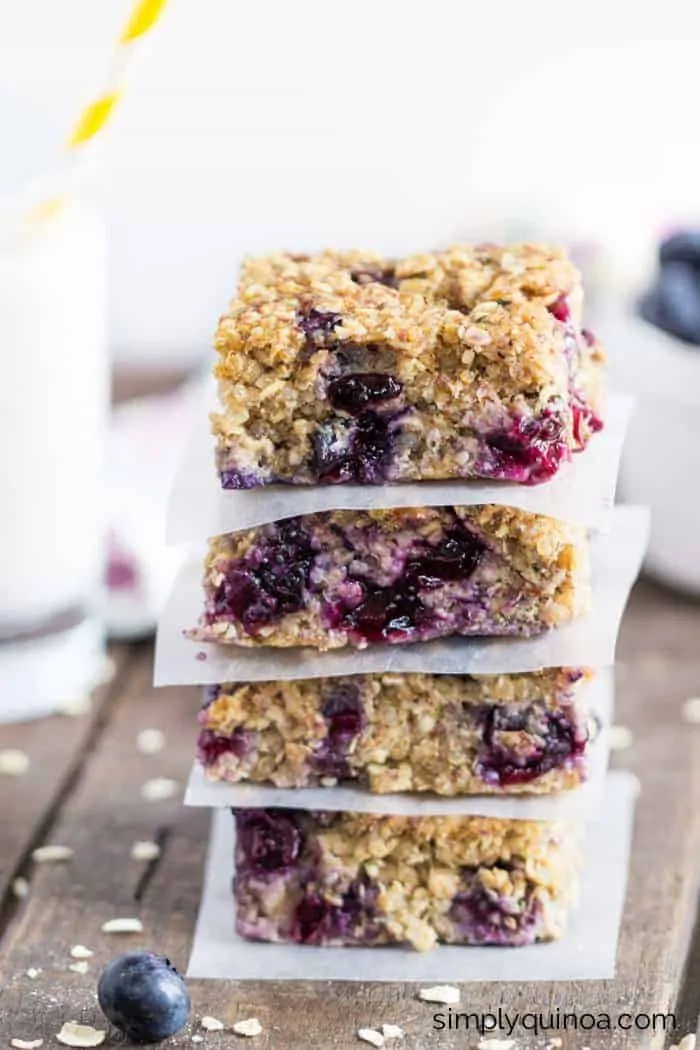 Yay! More sweet breakfast ideas – you guys rock! These breakfast bars are studded with fresh blueberries and flavored with a twist of lemon. They've got tons of fiber and protein inside, and they're low in sugar which makes them perfect for your morning meal. They're also a delicious option for folks who are on-the-go or need a post-workout snack.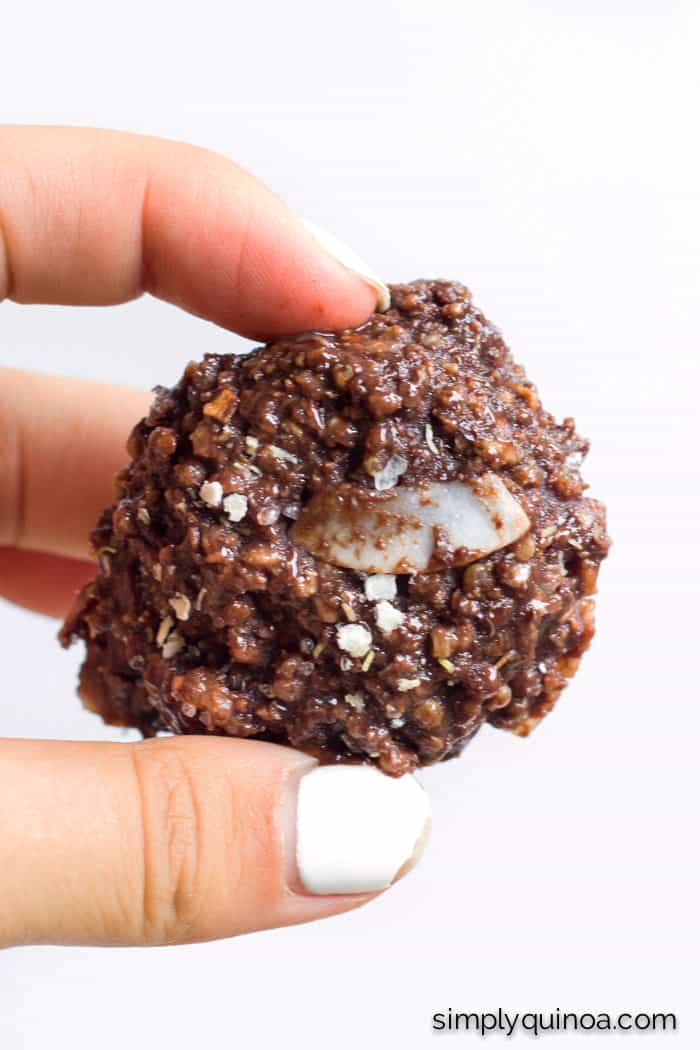 Decadent chocolate cookies that don't require turning on the oven? I'm all in! These cookies were a big hit over the summer when so many of us wanted to satisfy our sweet tooth but didn't want to go near our ovens. These no-bake cookies are packed with healthy ingredients, sweetened naturally and have a nice hit of protein from the quinoa. A total win in my book!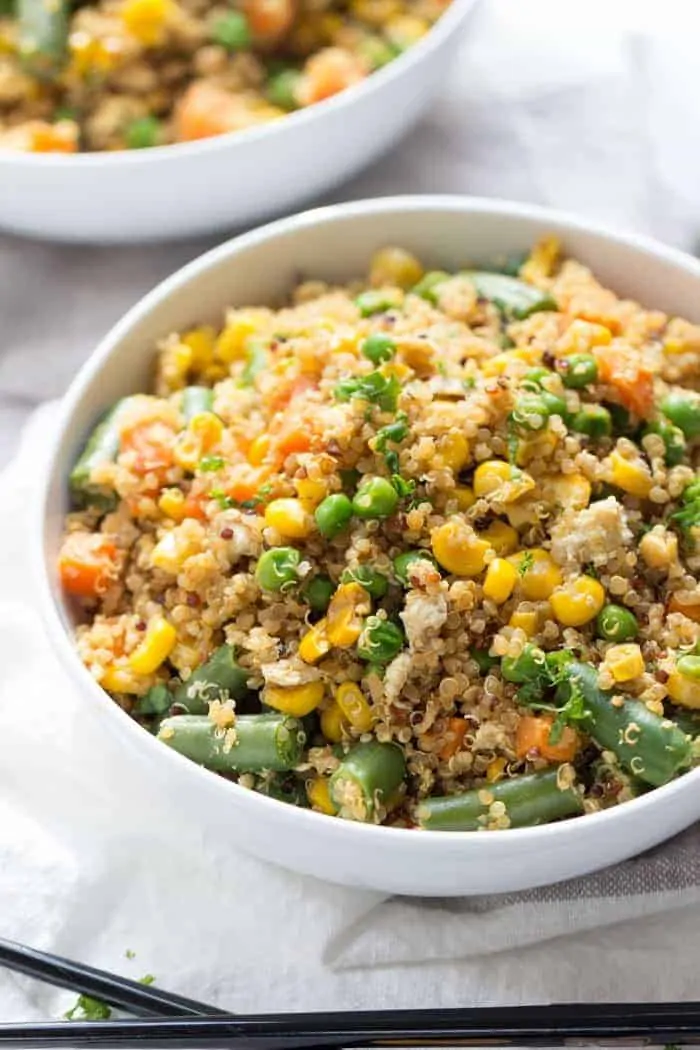 This was an obvious winner this year. We not only love that it's made in under 10 minutes, but also that it's a healthified version of fried rice, am I right? This recipe is also pretty customizable — you can add whatever protein or vegetable that you want. It's great for weeknights, makes awesome leftovers and even a delicious savory breakfast!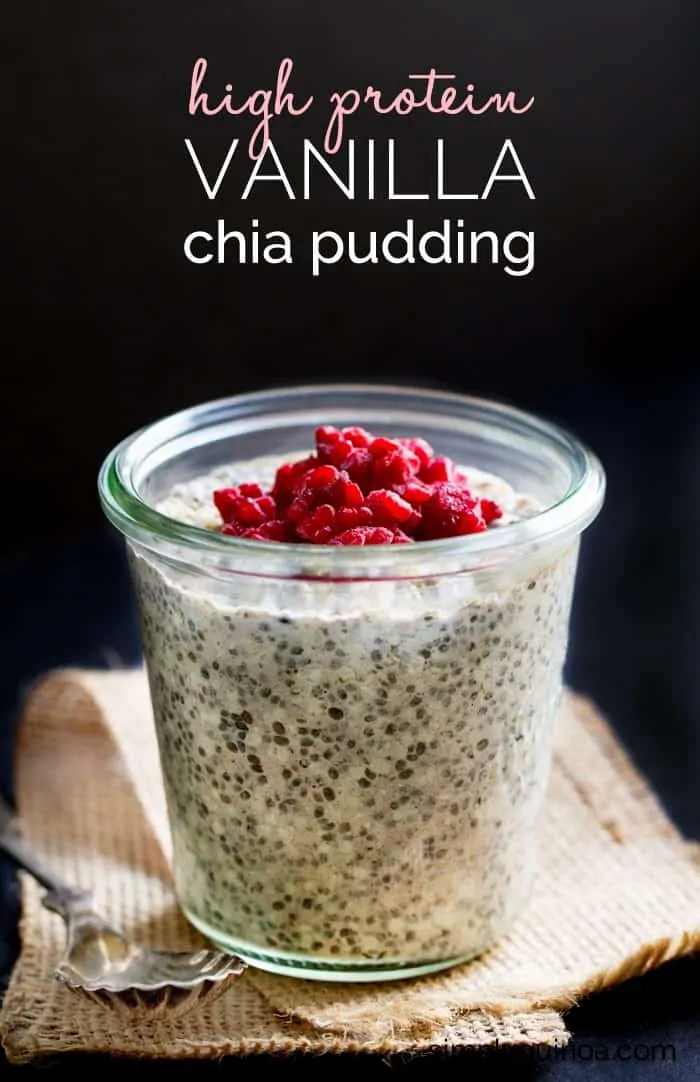 We've made it into the top 3 for 2015 and #3 comes in as another breakfast recipe! This chia pudding recipe combines a ton of naturally high-protein foods for a meal that clocks in at nearly 18g of protein per serving! And there's no protein powder involved. Best part is it can be made overnight, so you can just wake up and EAT!
Hands down the best cookies I've ever made. These babies are soft and chewy with crispy outer edges and tons of flavor. They're sweetened with coconut sugar, use coconut oil as the fat and are gluten-, dairy-, and egg-free. They're also Matt's absolute favorite dessert (and that's saying a lot because he's not a sweets guy). I've made countless batches and everyone agrees they're simply amazing. If you haven't given them a try yet, they're a must!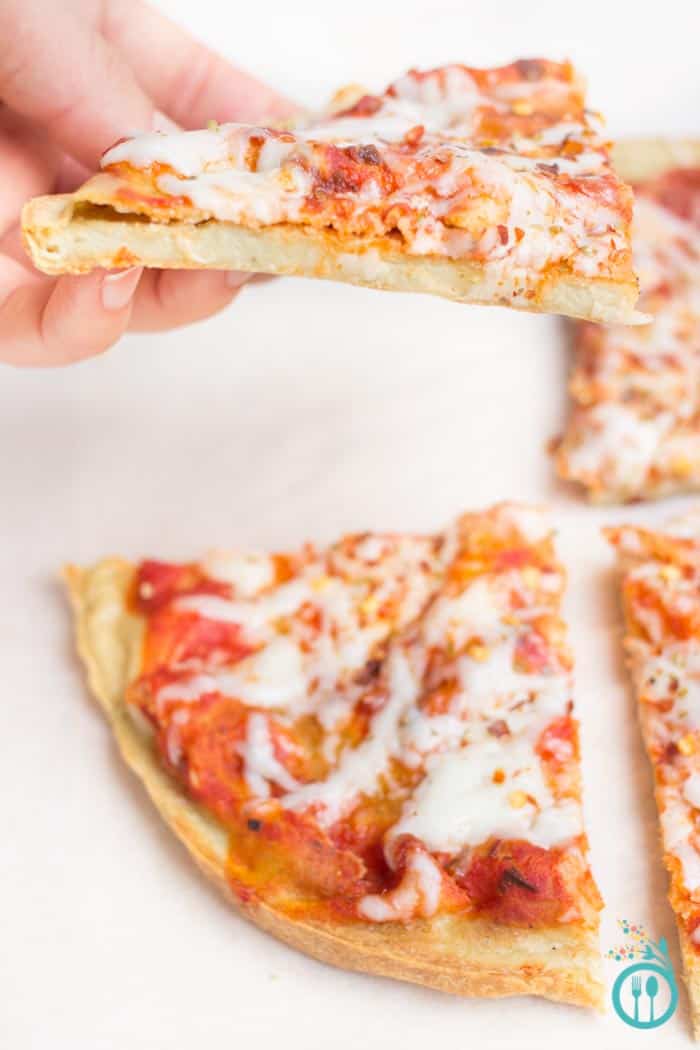 Drum roll please….clocking in at #1 is pizza! Is anyone else surprised? I'm not! This was hands down the most popular recipe of 2015 and won by a landslide…with over 3x the number of page views as the cookies. And for good reason, this pizza crust is da bomb! It's so easy to make, can be totally customized with whatever toppings you like, is made with only 5 ingredients, uses quinoa as the base AND it's vegan. I make this crust at least every other week and haven't gotten sick of it yet. It makes eating pizza enjoyable and guilt-free. And you guys totally agree…if you look at the #simplyquinoa hashtag on Instagram, there are TONS of quinoa pizza pics. I love that this has become a staple recipe in so many of your homes too. Cheers to pizza!
What's next? We're kicking off 2016 with a bang!
That's right my friends, 2016 is going to be a big year for us! I have lots of fun projects and collaborations up my sleeve and also a new business venture that I can't wait to share with you (hint…it has to with my nutrition training!). And again, thank you so much for your support this past year, it means the world to me. You are truly amazing and I hope you have a fabulous New Year's Eve!