How to make the perfect Vegan Snack Board in just 4 simple steps and in under 10 minutes. Perfect for parties, high in protein and so simple to put together!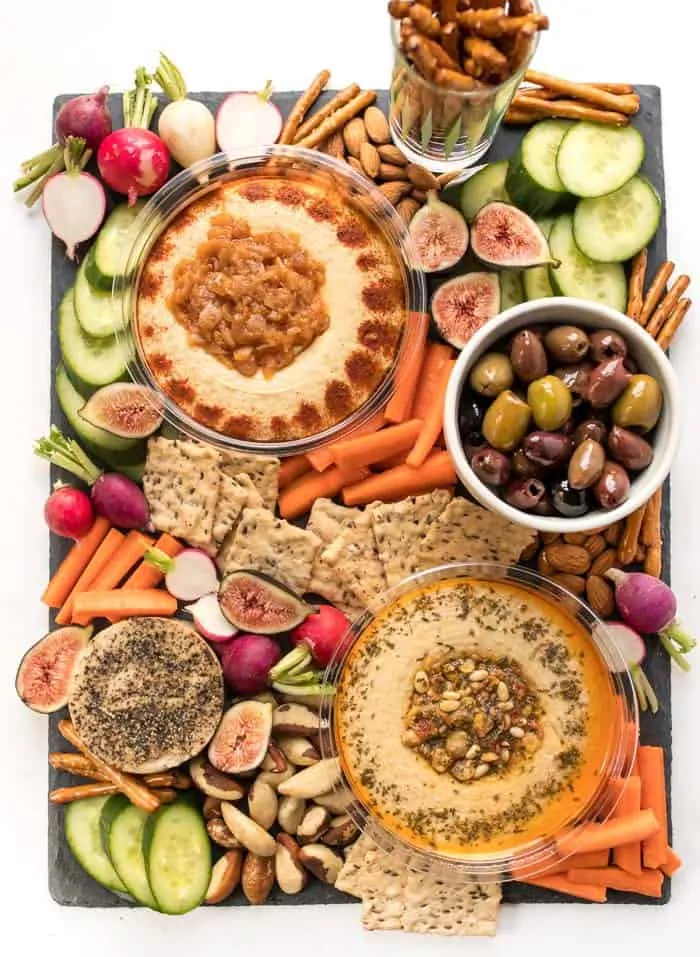 Football season is coming to a close and honestly? I'm feeling pretty neutral about it. Not that I dislike football, we're just not a football house and rarely spend our Sunday nights watching the games. But we do always watch the Super Bowl. Usually with friends. Usually with LOTS of food.
One of the things I find most challenging about living a plant-based lifestyle is parties. Unless I'm serving the food, most of the time there isn't much to eat. The crackers tend to have gluten, the dips tend to have dairy, and the snack boards tend to have meet and cheese. There's the occasional plate of veggies (with hummus if I'm lucky), and if I'm really lucky, there are chips and guac.
Can you relate?
Not this year friends! This year we're making a plant-based spread that's got something for everyone and only takes about 10 minutes to put together.
VEGAN SNACK BOARDS for the freakin' win!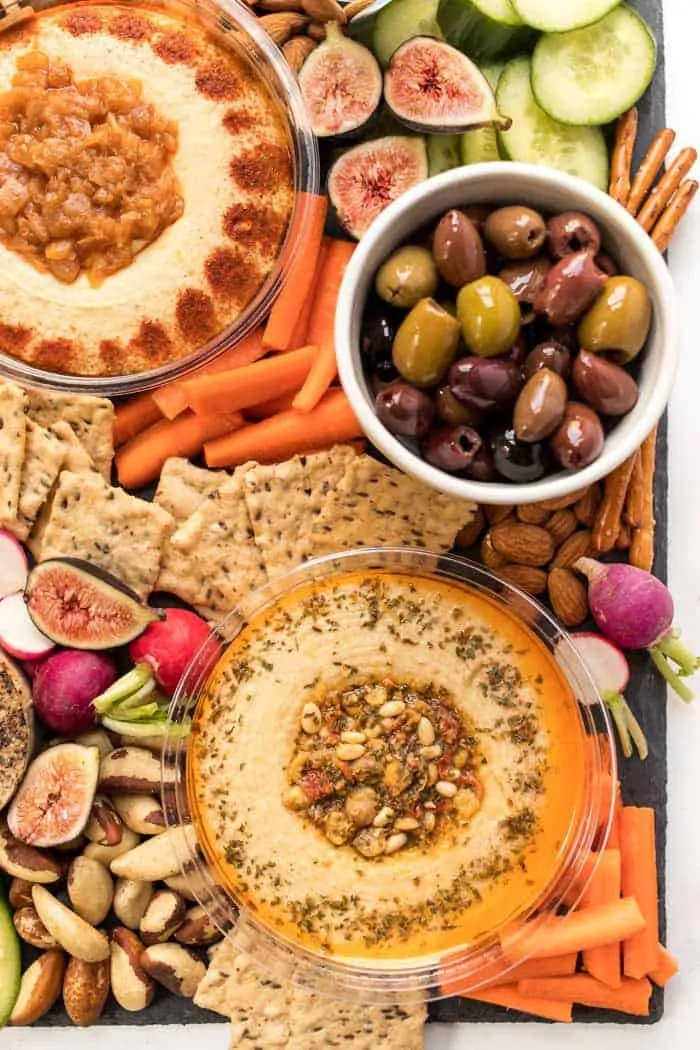 Not gonna lie, this is actually the first snack/cheese/charcuterie board that I've ever made. I always felt intimidated by those gorgeous pictures on Pinterest, but I was pretty pleased to discover that vegan snack boards are SUPER simple to make.
There's actually somewhat of a formula to them. And I'm going to walk you through it!
STEP 1: Pick your board. It could be anything from a cutting board to a serving plate to a stone cheese board like this one.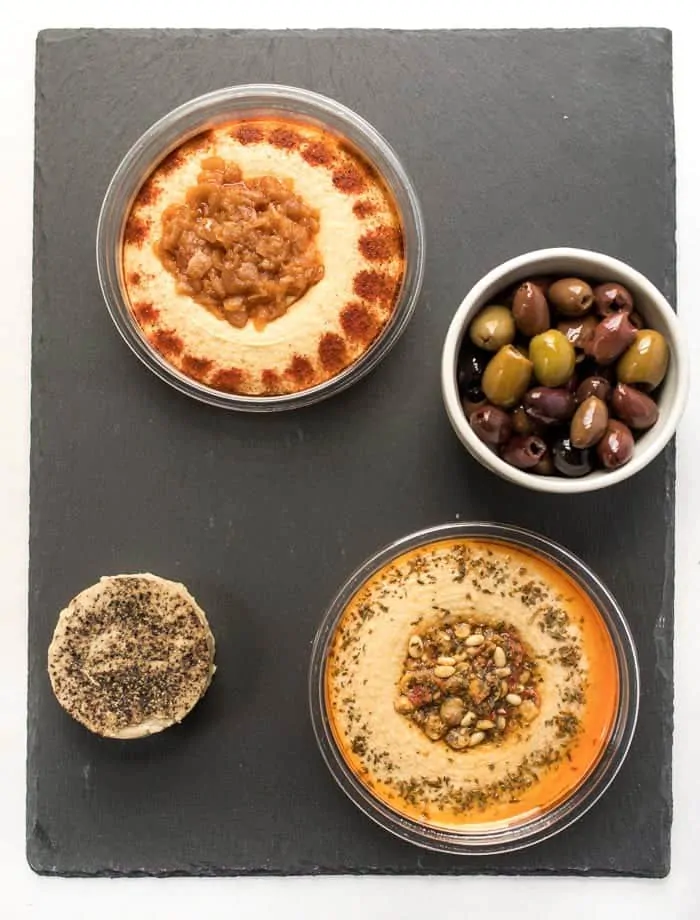 STEP 2: Pick your dips. These are the heart of your plate. I'm always going to put out at least two flavors of hummus and some sort of vegan cheese.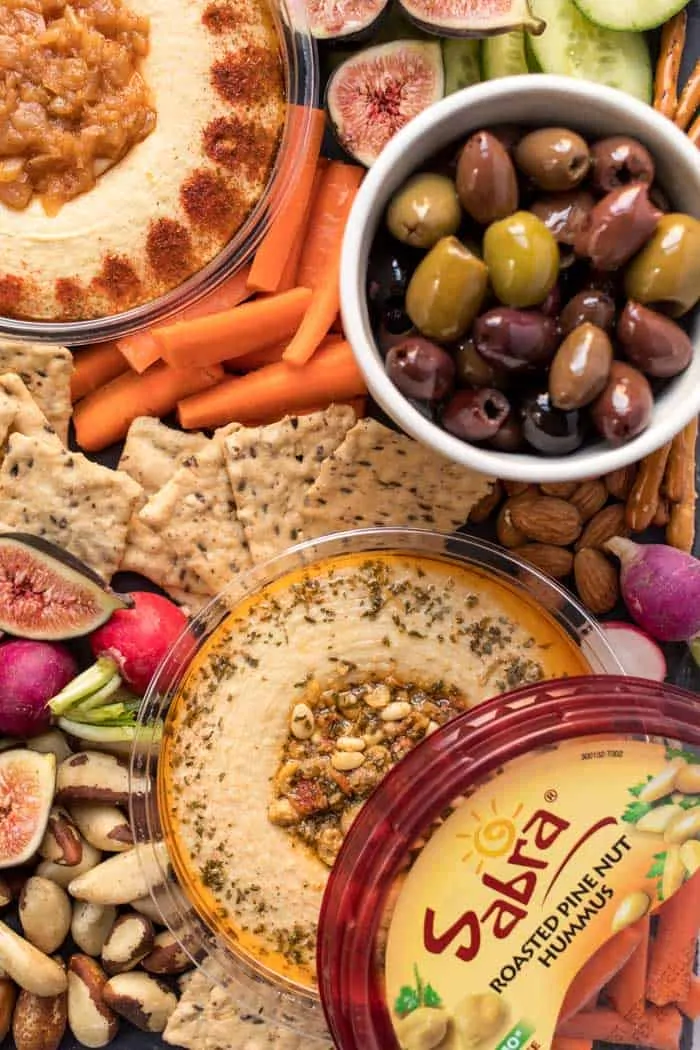 For my hummus on this amazingly simple vegan snack board, I'm using Sabra. You guys know how much I love Sabra, but one of my favorite things about their hummus (aside from the fact that it's vegan and gluten-free), is that their flavors are INSANE. So creative and so delicious! I wanted to stray a bit from the traditional, so I went with two of my favorites: Roasted Pine Nut and the Caramelized Onion one. OMG. SO. GOOD! And the perfect vessel for all your favorite dippers.
STEP 3: Pick your dippers. Not really a word, but hey, that's what they are! They're the vehicles for carrying all that amazing hummus to your mouth!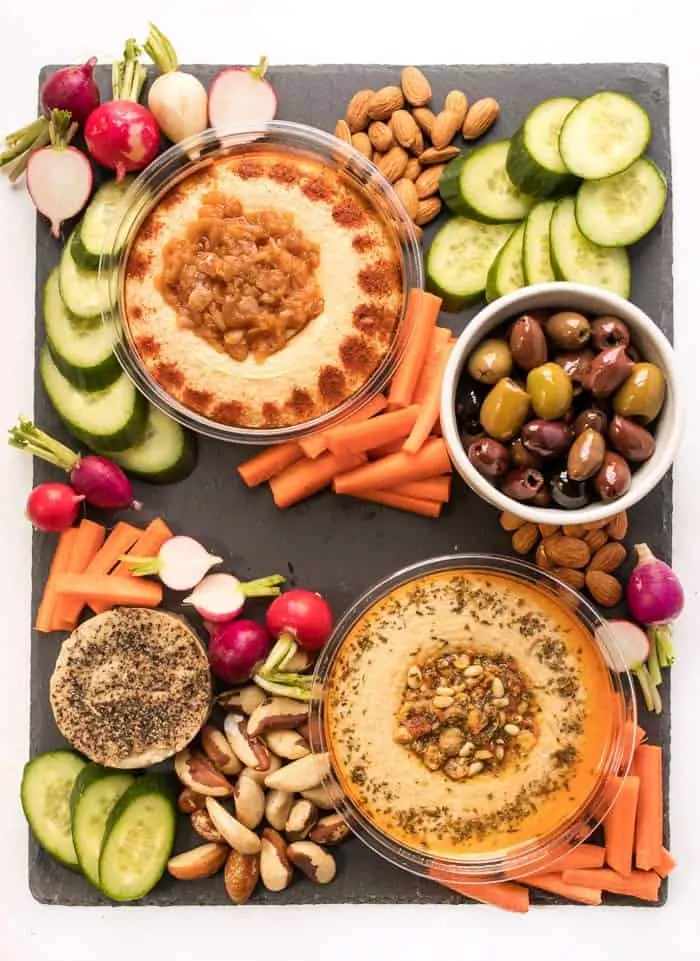 For my boards, I like to do a combo: veggies, crackers, pretzels and nuts.
I also like to add a variety of colors to help make everything bright and beautiful! These are my faves, but what I love about making a board like this is that you can do literally whatever you want! So go crazy. Have fun. Add your favorites. And big-time enjoy!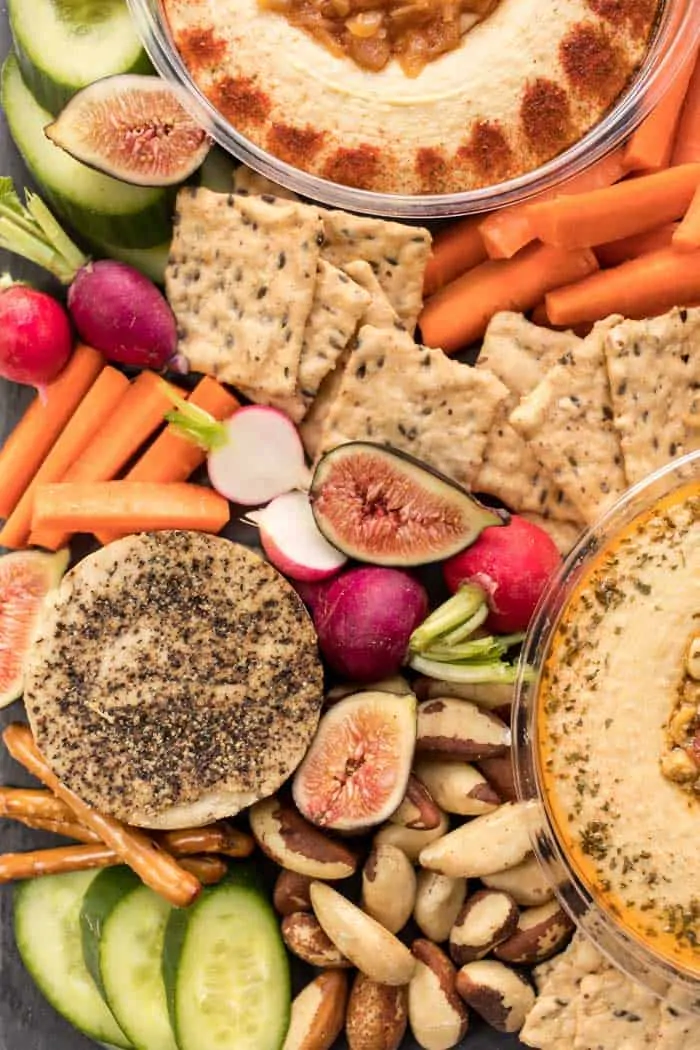 STEP 4: Add something sweet. Totally optional, but totally awesome. I like adding dried fruit, fresh fruit or even a little pot of honey. (fun fact: honey + hummus together is ah-mazing!) But really the sweetness is there to round everything out. For me, fresh figs do the trick (especially since they're gorgeous and sweet), but I also love grapes, apple slices, strawberries, dried apricots, dates, etc. And again…this step is totally optional!
And that's it!
10 minutes (the only real work is chopping up the veggies). Veggie + protein-packed. And something for everyone to enjoy!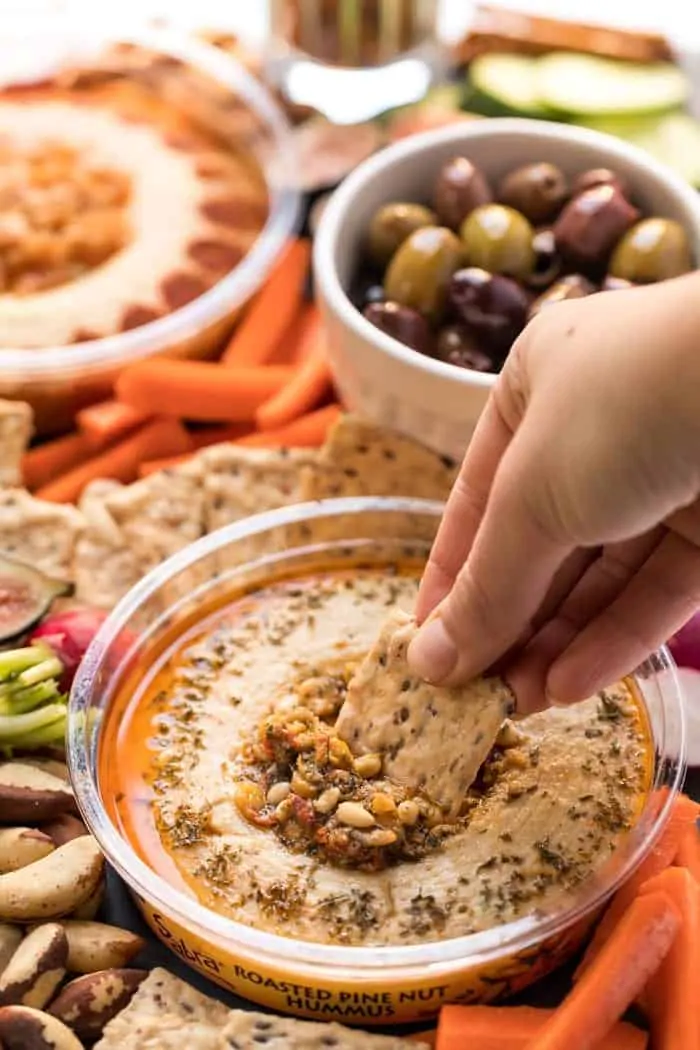 So whether you're hosting folks for the game, are heading to someone else's place, or just skipping it all together, you could always benefit from a vegan snack board! And I hope it helps all my plant-based peeps make your parties just a that much more enjoyable ????
Can't wait to see your recreations! If you end up making a vegan snack board for your next occasion (Super Bowl or otherwise) make sure to tag me on Instagram so I can see ❤️ you can use @simplyquinoa or #simplyquinoa!
XO
p.s. you can also find coupons for Sabra at sabra.com/coupons!
This post is brought to you in partnership with Sabra. As always, all opinions are my own. I only share companies I love and trust, so thank you for continuing to support Simply Quinoa!