A collection of the 14 best chocolate quinoa recipes from top healthy food bloggers. Each recipe is nutritious, delicious and full of decadent chocolate.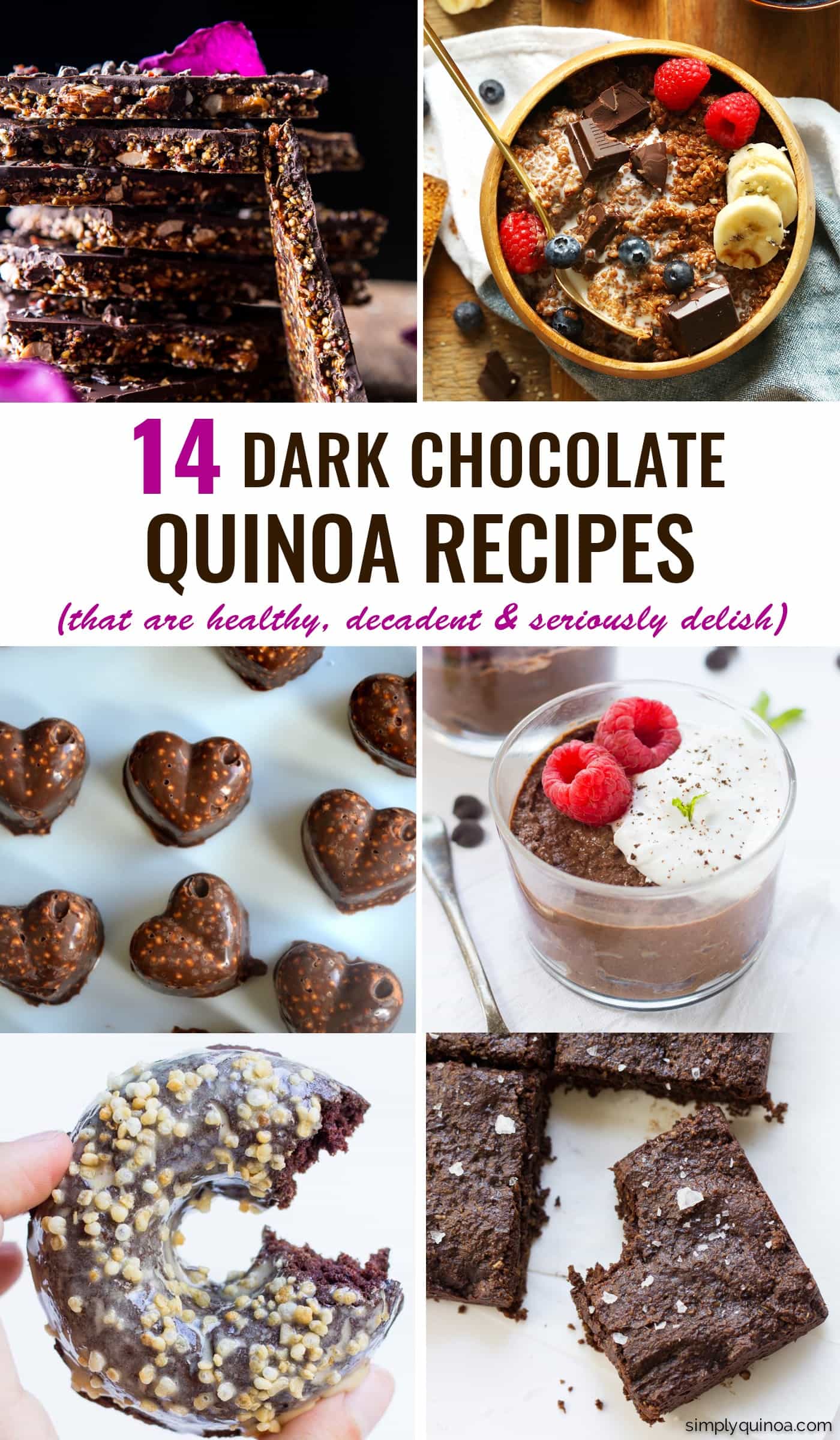 Even though we might be coming up on the holiday of love (ya know, the big V-day?!) and chocolate is pretty much expected, I'm of the mind that we should really be eating chocolate every day! You can never go wrong with chocolate.
As I'm sure you've gathered from the other sweets I've shared on SQ, my goal is to make them as healthy as possible while still making sure they're decadent and delicious. Healthy ≠ flavorless.
Luckily there are loads of other bloggers who agree and also share deletable and nutritious sweets. AND they use quinoa – woot! So today I'm giving you 14 of my absolute chocolate quinoa recipes from some of my fave bloggers. Hope you enjoy!
Best Chocolate Quinoa Recipes