This post has 15 of the absolute best Mexican quinoa recipes from around the web – everything from appetizers, dips, salads, tacos and more!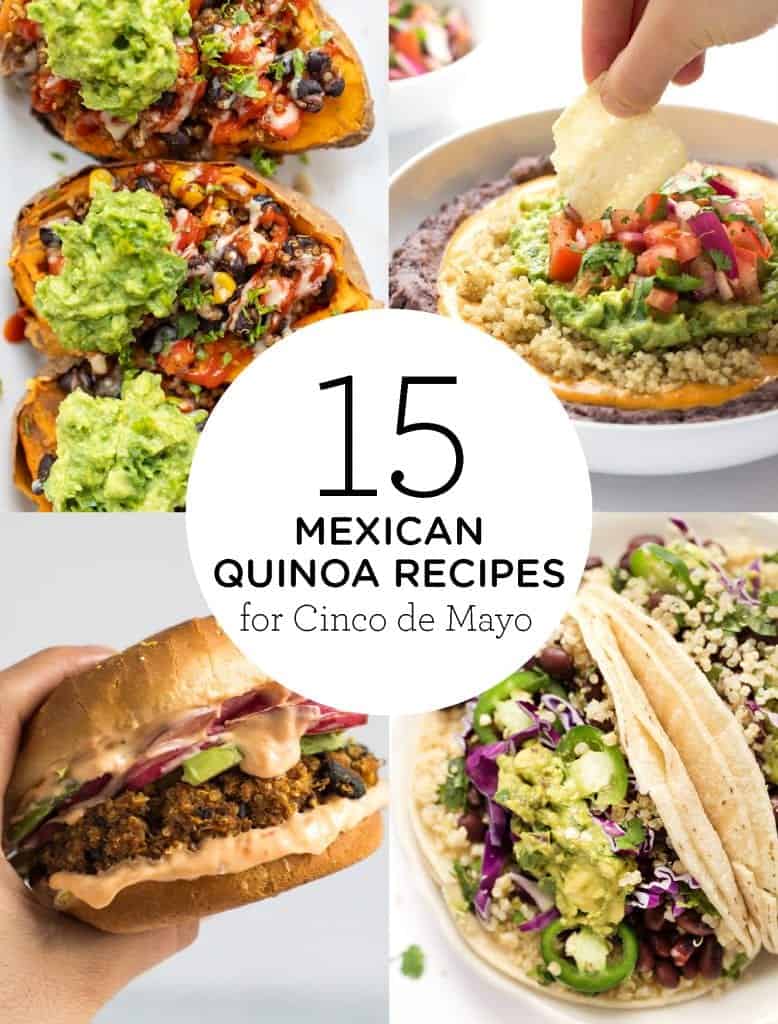 I'm so excited to share this round up with you today because it features pretty much all of my favorite quinoa recipes from around the web and each one is Mexican-themed!
I've always had a love affair with Mexican, Caribbean, South and Central American cuisines. It started with my obsession with avocado and quickly took a turn into an obsession with tacos, which and since grown from there – burritos, salads, dips, casseroles, even breakfast bowls. If it's got chili powder, cumin, avocado, black beans, corn, tomatoes, cilantro or avocado involved, I'm the first in line.
And since quinoa originally hails from the mountains of South America, it tends to work exceptionally well with Latin American flavors.
With Cinco de Mayo right around the corner, I wanted to share some truly delicious Mexican Quinoa Recipes that you could bring with you to your celebration and serve to family and friends. We'll start with appetizers and dips, move to salads and side, then to tacos, burritos and burrito bowls and finish with…burgers.
Hope you enjoy!
Appetizers + Dips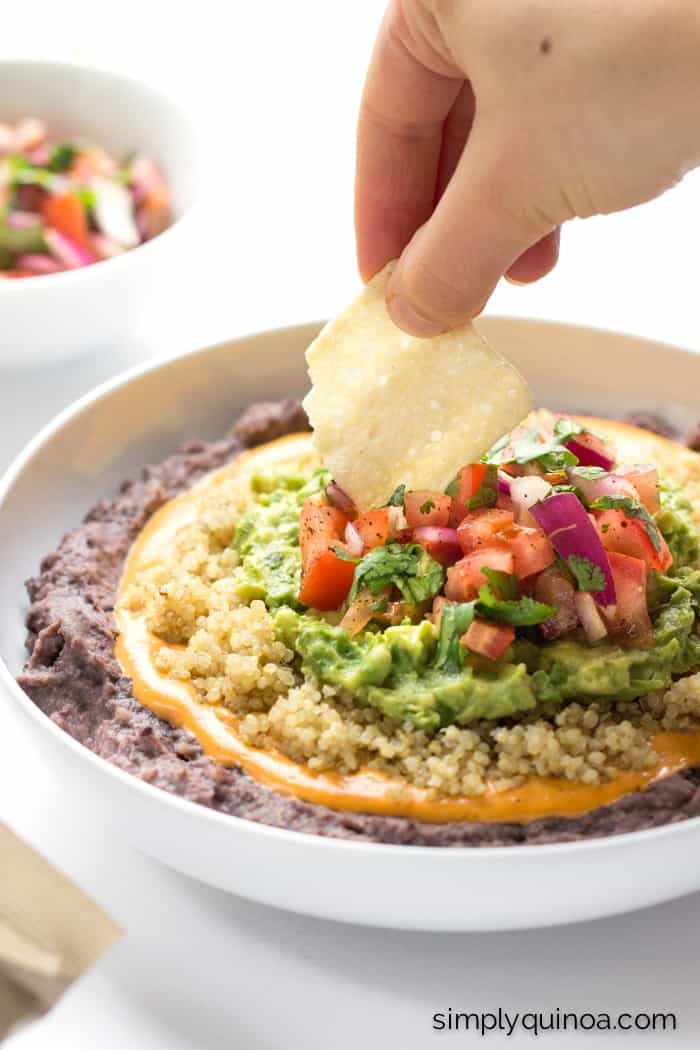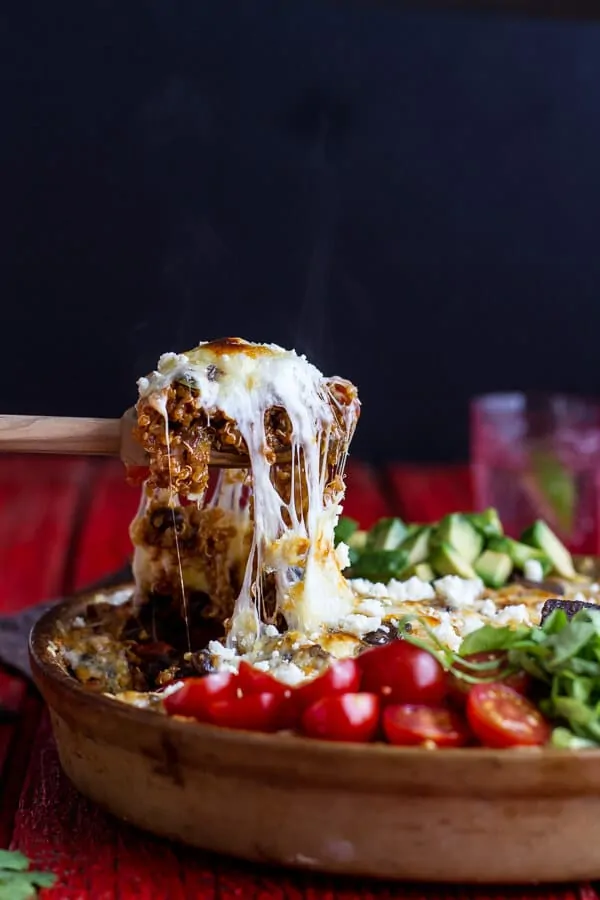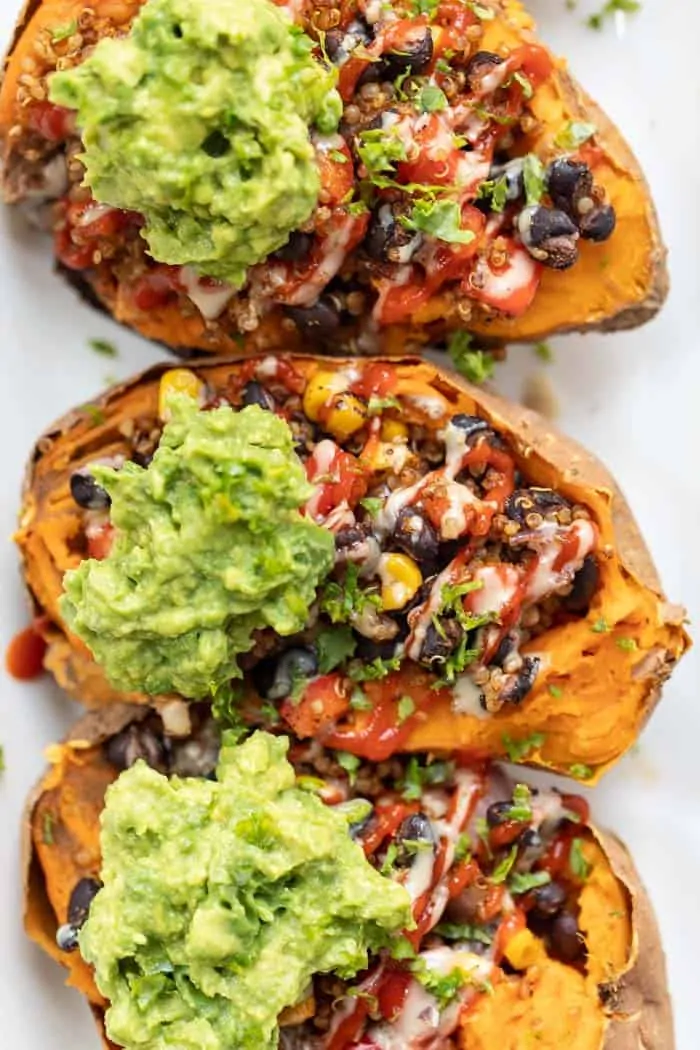 Salads + Sides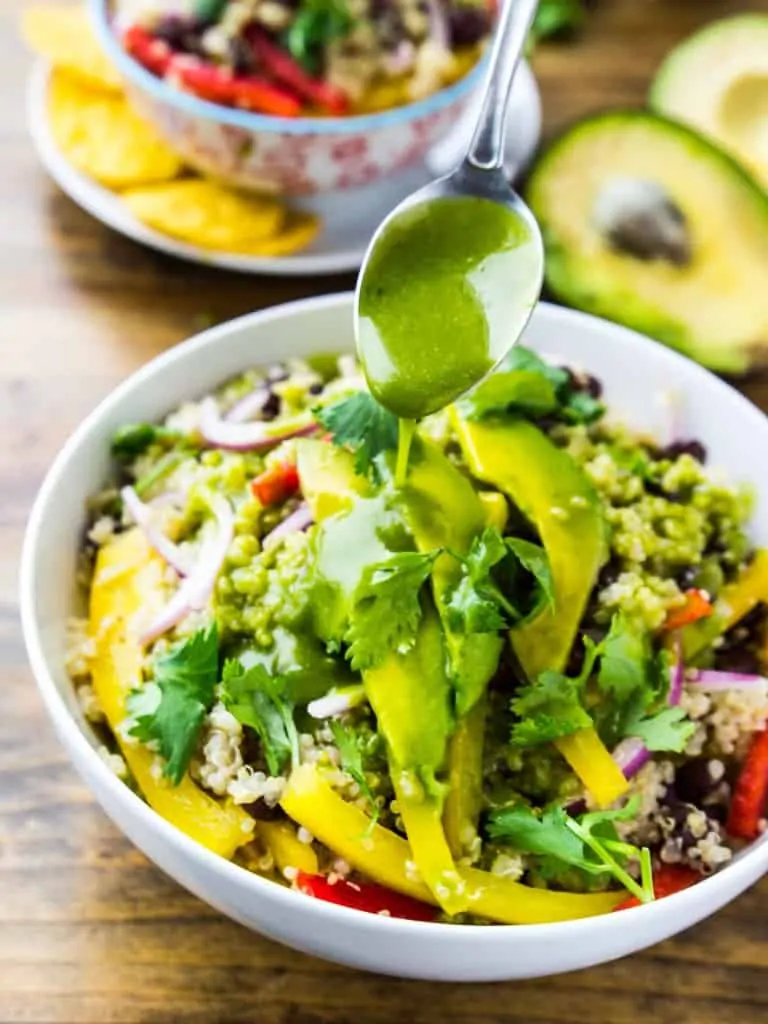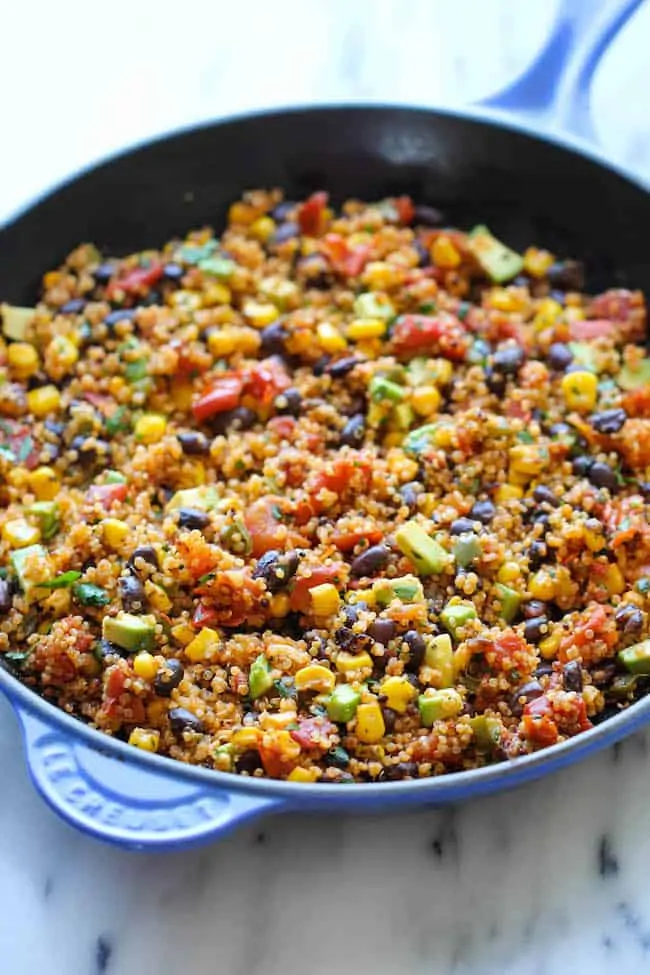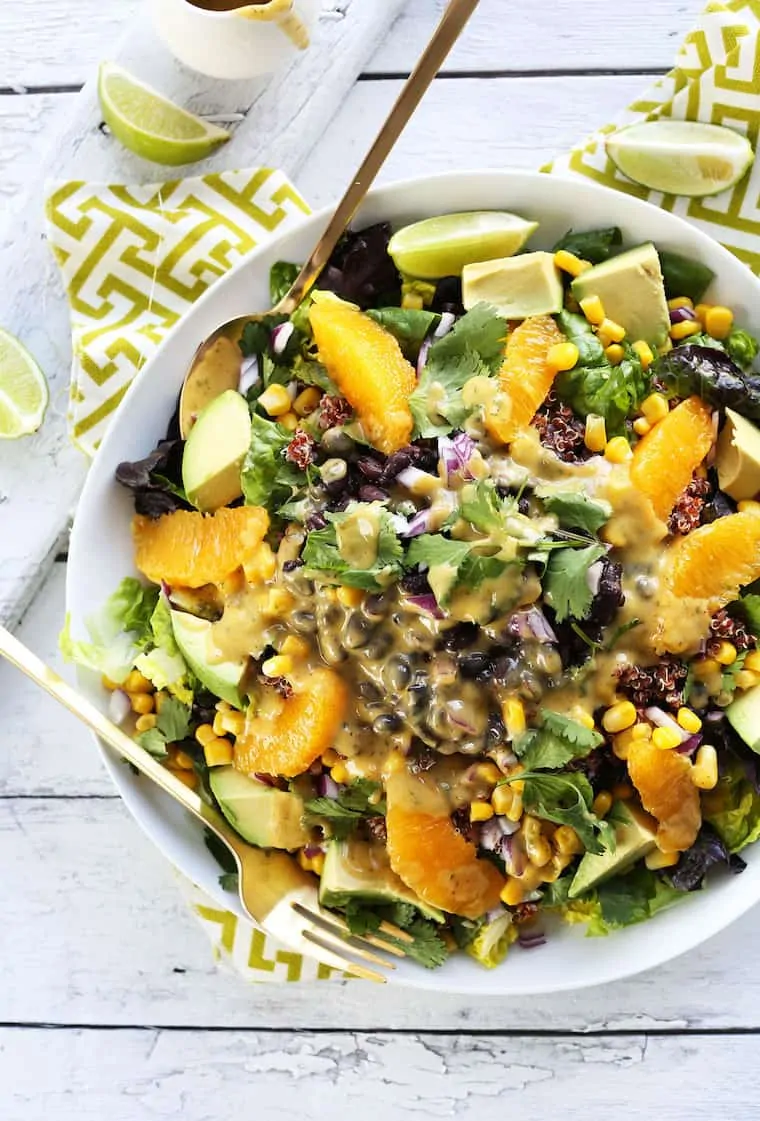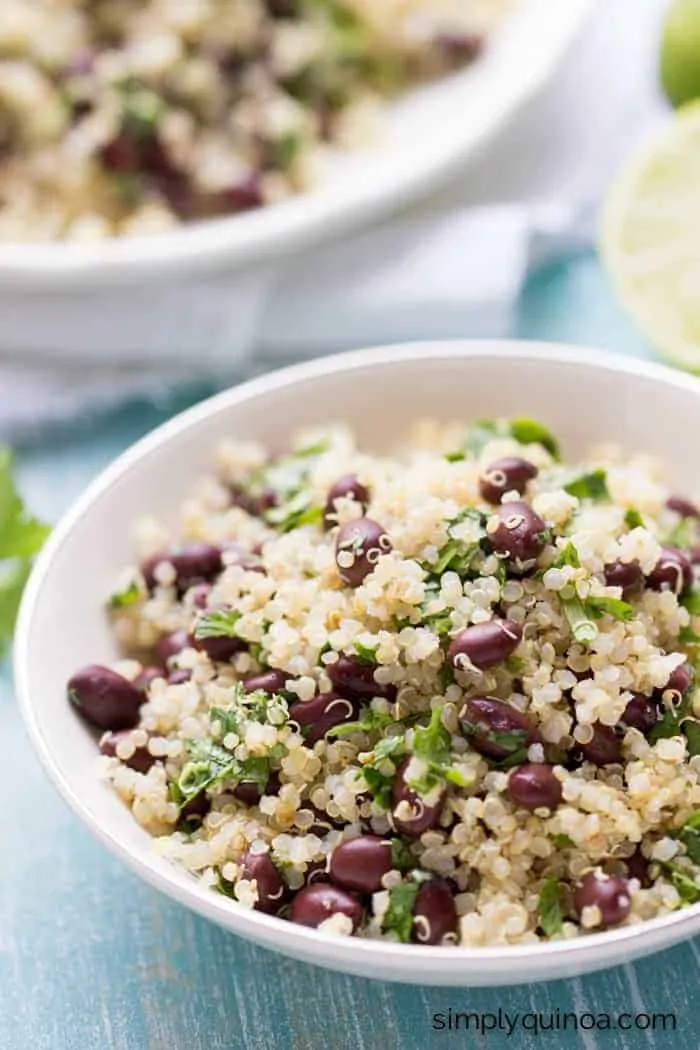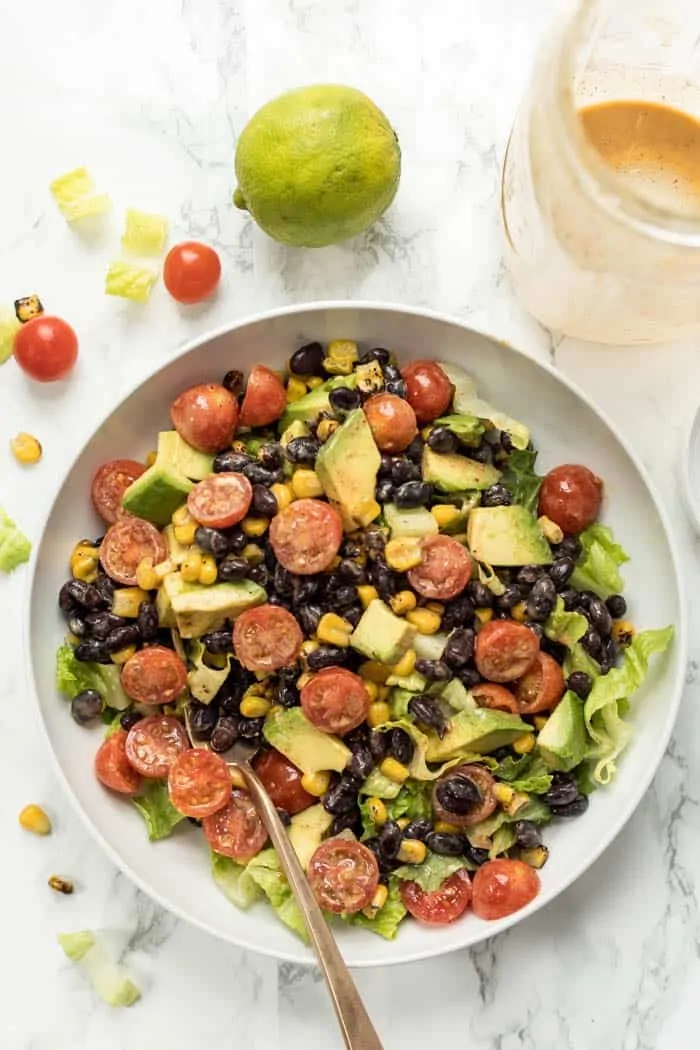 Tacos, Burritos + Burrito Bowls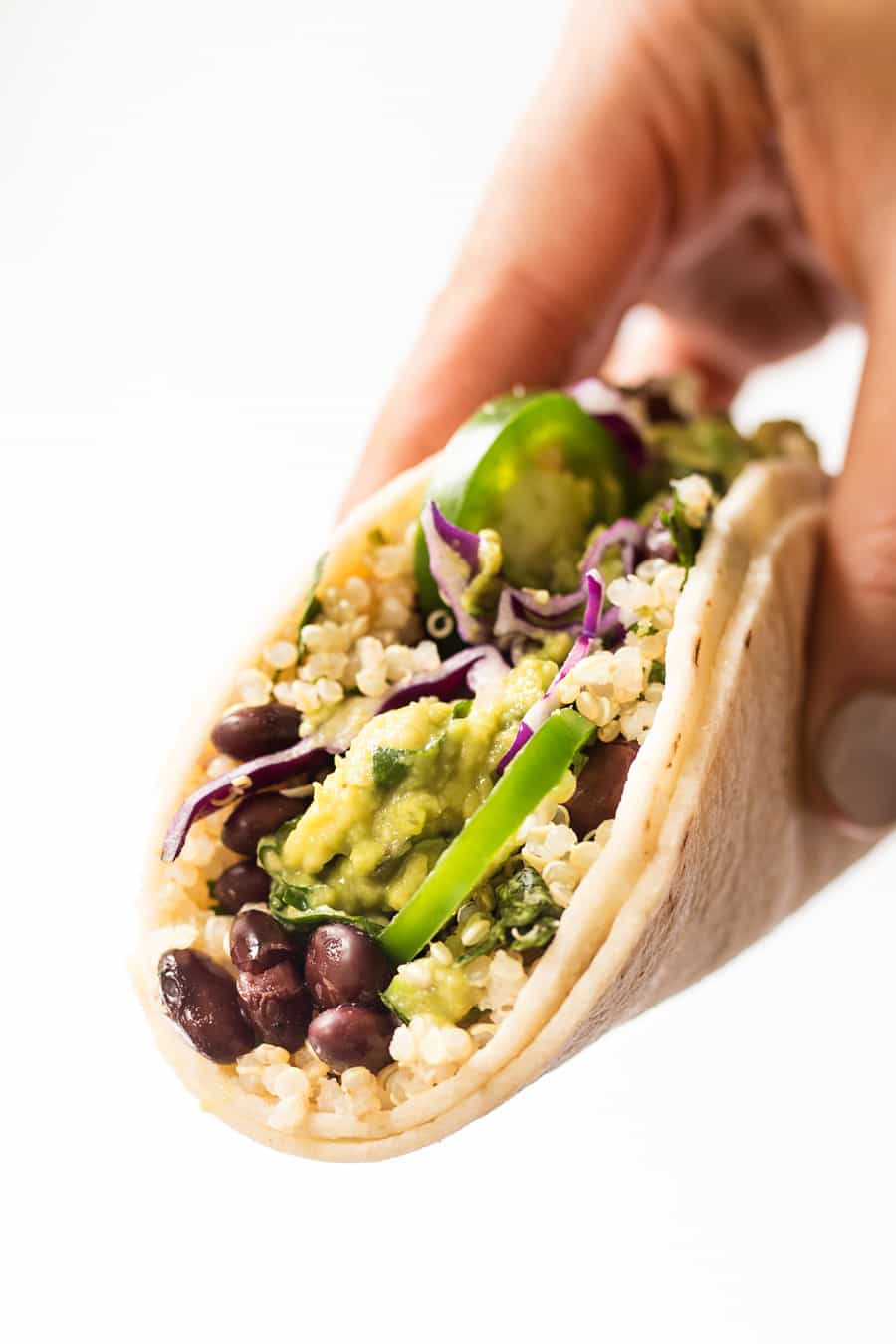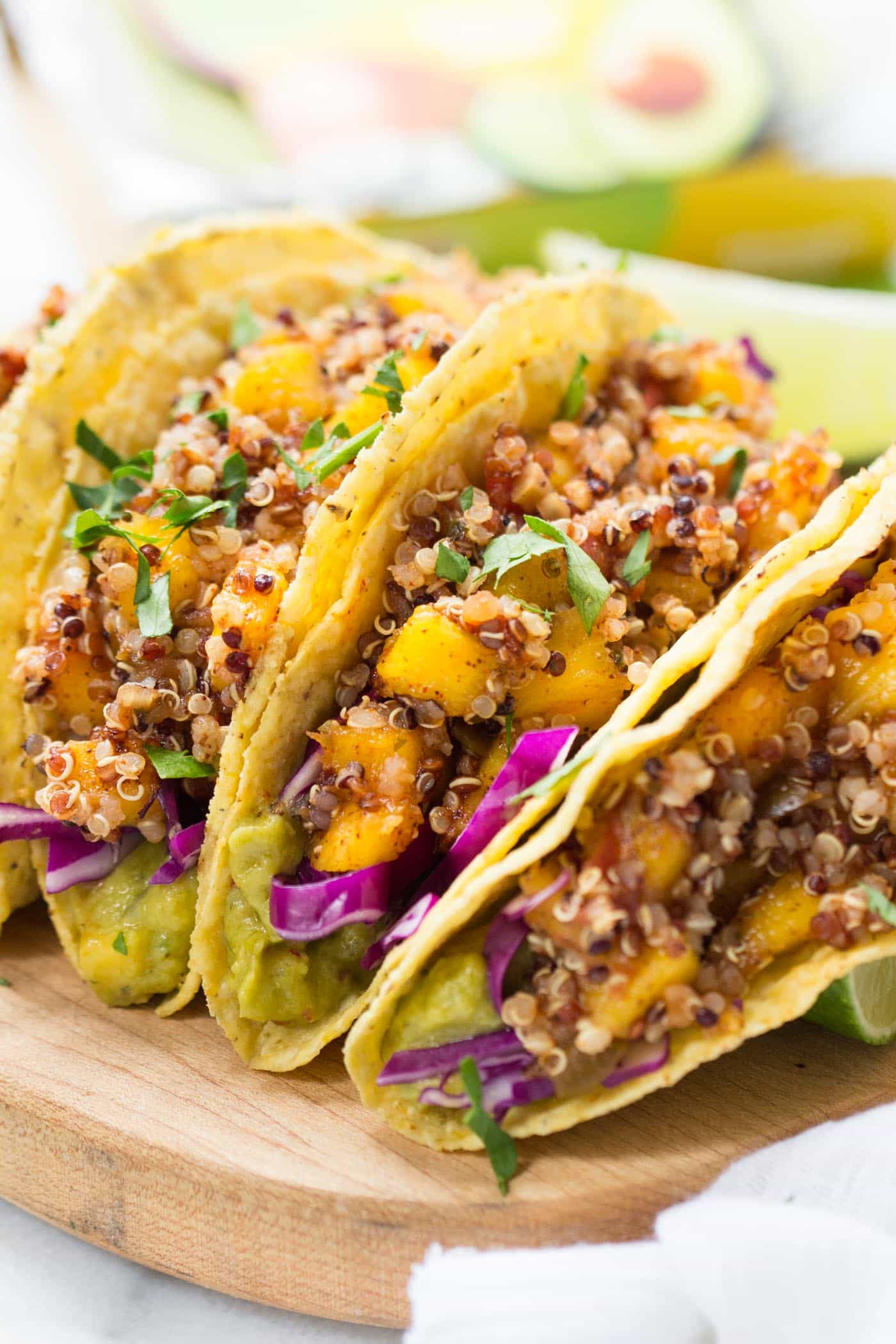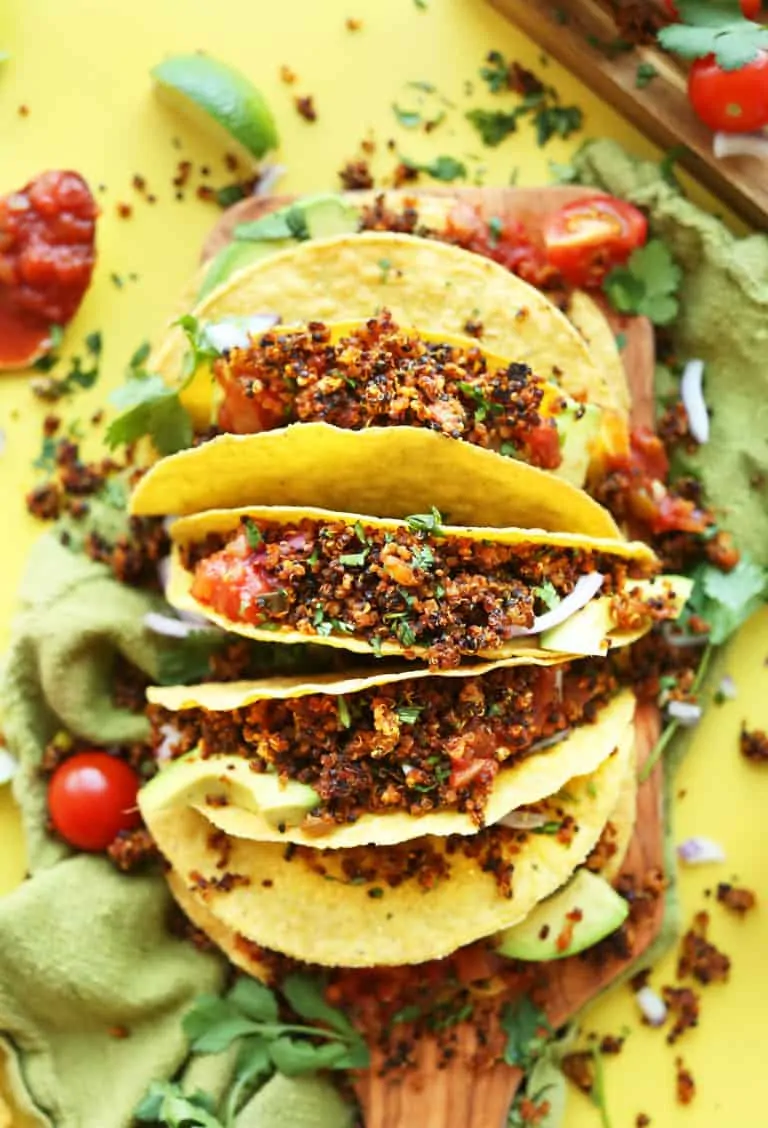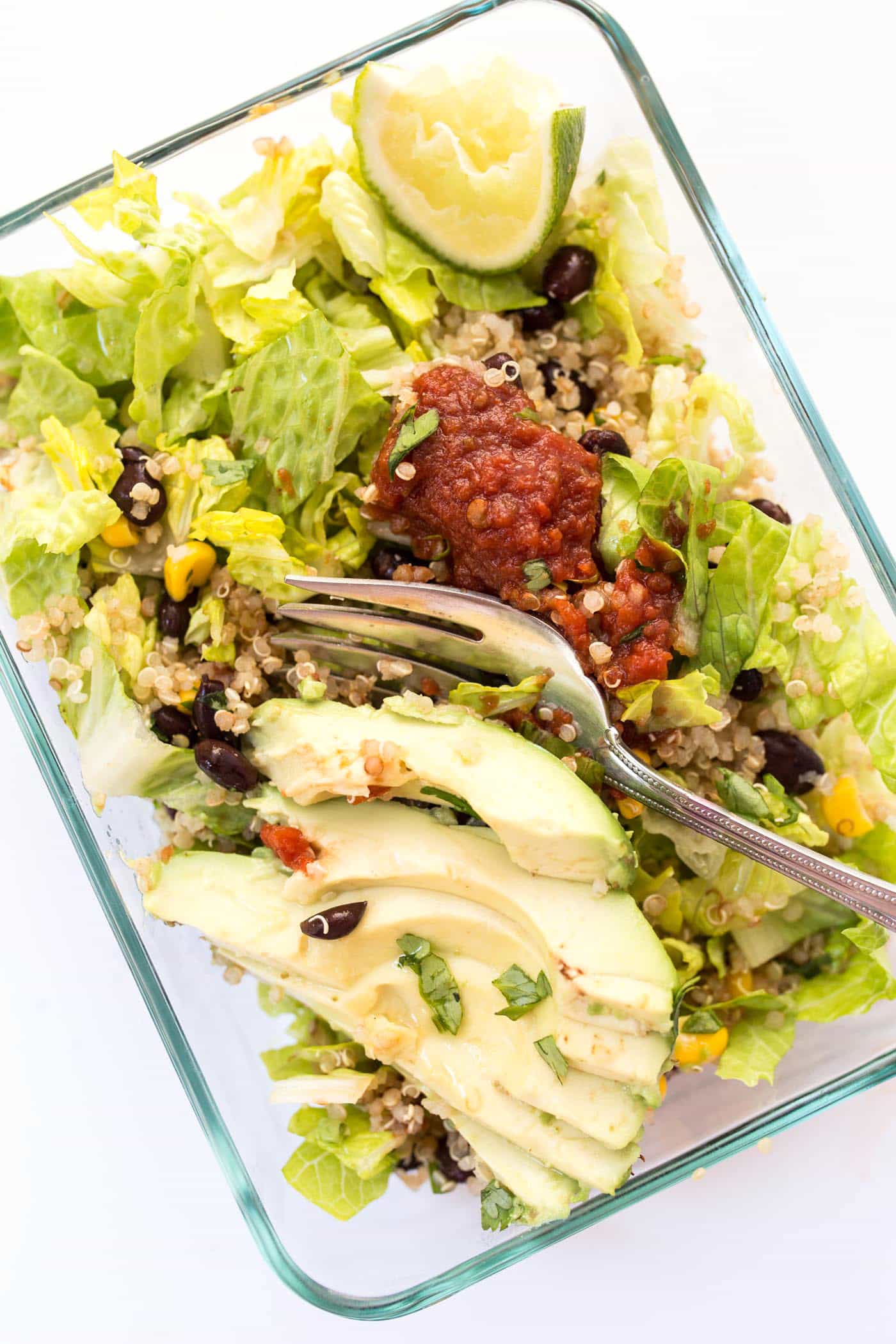 Quinoa Burgers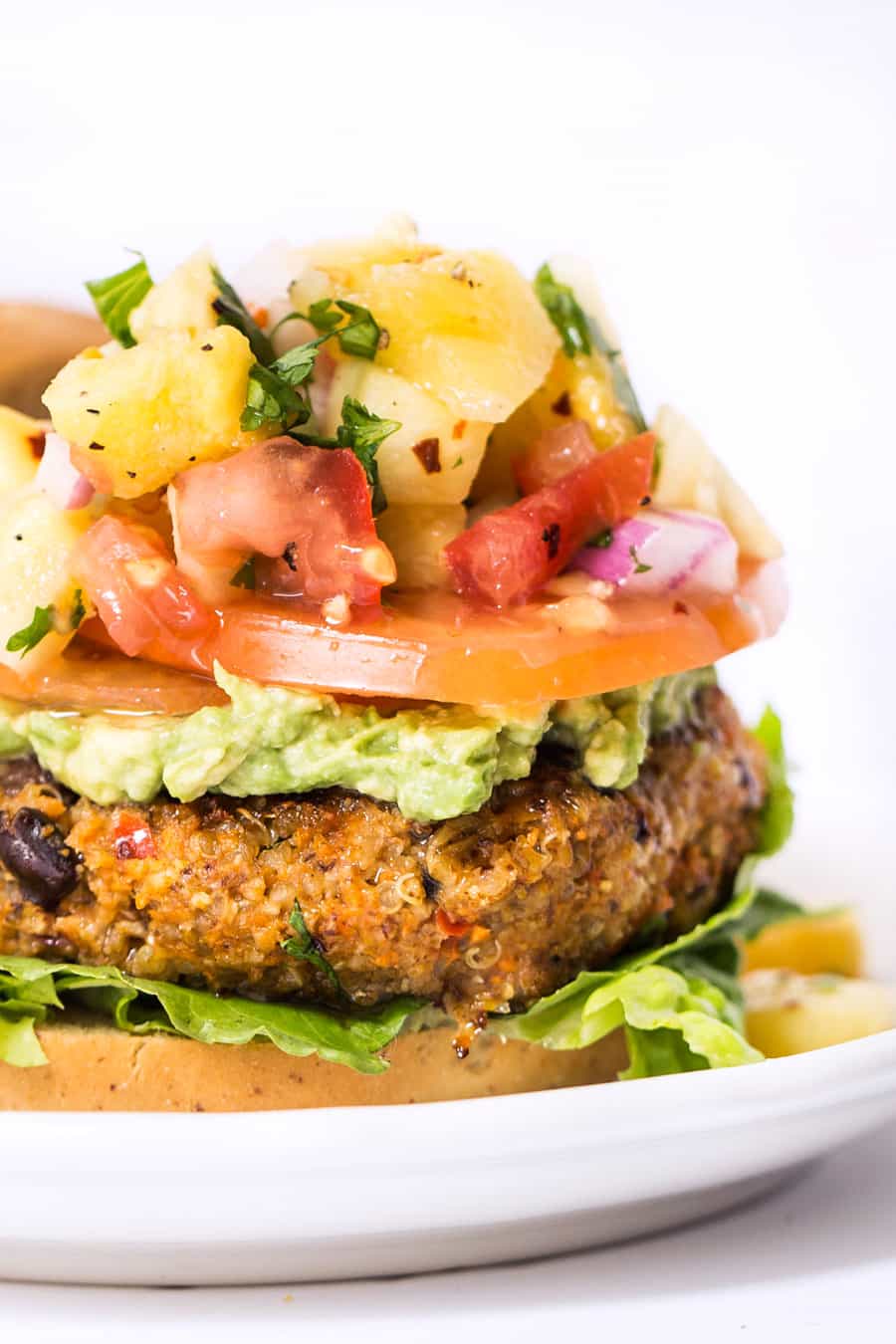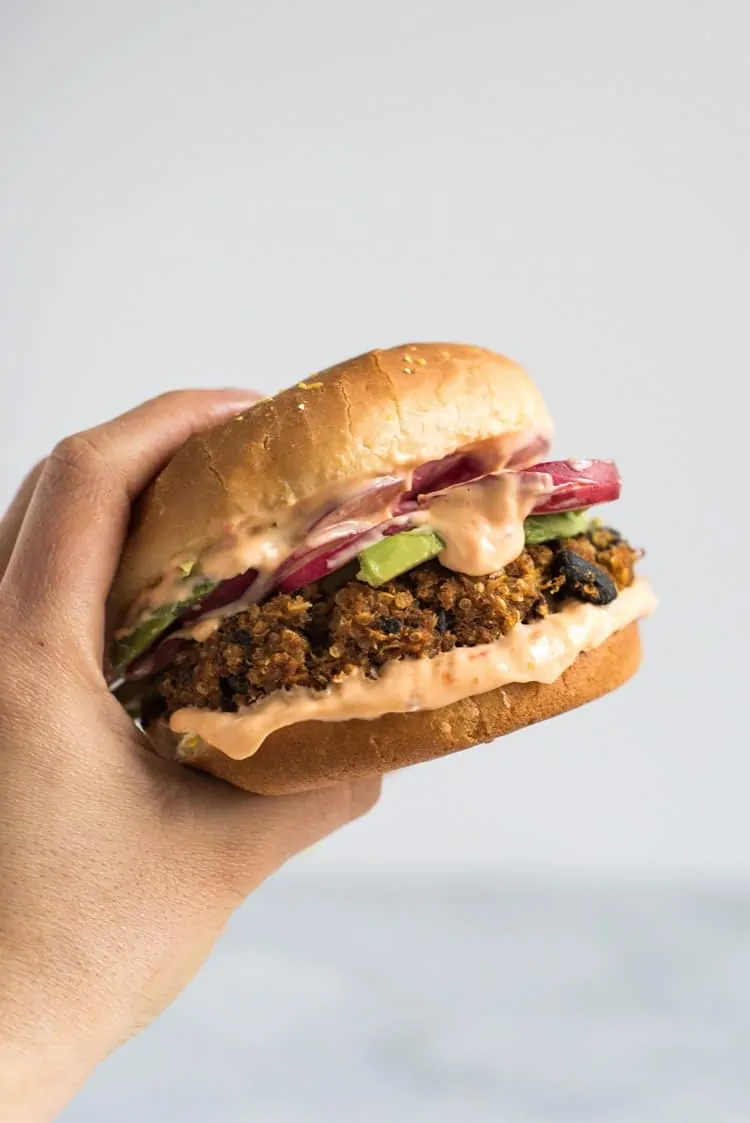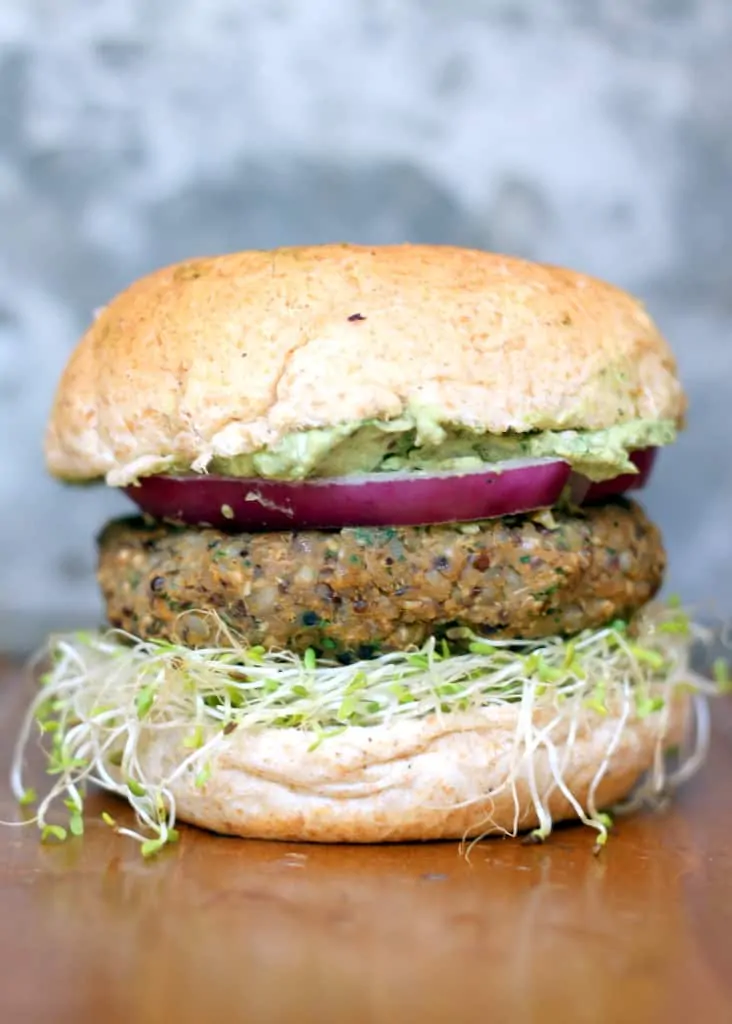 ⇣

 PIN FOR LATER

⇣