The three best post-workout smoothies! These will help you refuel, help your muscles repair and give you tons of energy for the rest of your day!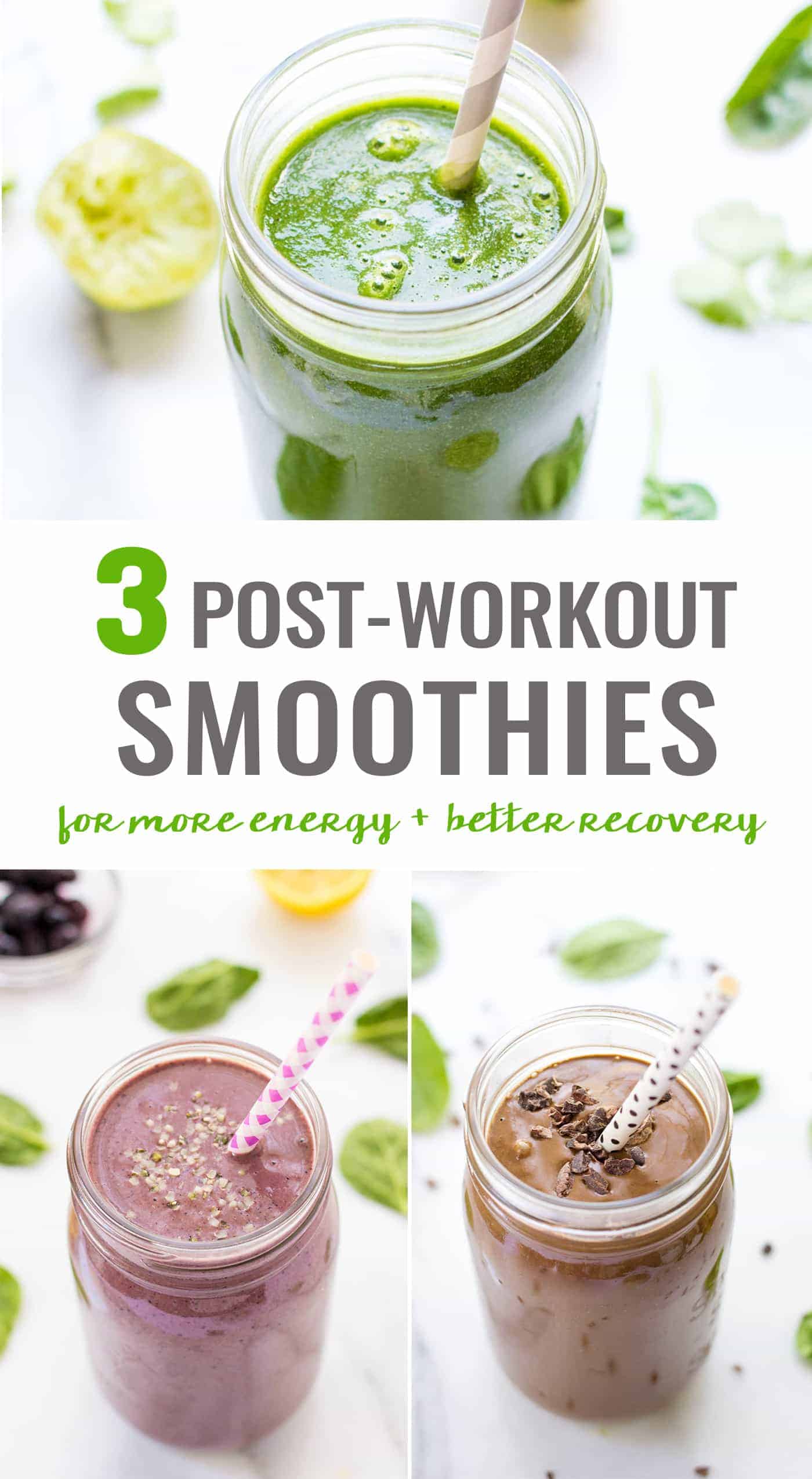 I've really gotten into a routine with working out, and I have to say I'm feeling great! I've finally found a plan that feels natural, doesn't absolutely kill my muscles, but is still helping me build strength and maintain muscle tone.
What am I doing? Kind of everything!
I'm following the same philosophy that we use in SimplyFit: a combination of:
strength training (both bodyweight and with actual weights)
low-intensity cardio (like walks with Trevi)
high-intensity interval cardio (HIIT)
and stretching (like yoga and foam rolling).
What I've realized is that if you want to see results from your fitness you need to have a balanced workout plan, where you're doing lots of different types of exercises, combined with an intuitive eating plan. The fitness part I feel like I've got down (at least for the time being), and the eating part is always a work in progress. But one thing that I've started doing, that I'm really loving, is incorporating post-workout smoothies that have ingredients specifically designed to help my body recover, refuel and reenergize.
And today I'm sharing my top 3 favorites! (in a video no less)
These three smoothies are absolutely scrumptious, but they're also packed with nutritious ingredients. All three start with a base of spinach (I always make sure to add greens to my smoothies), then we layer in fruit, some form of protein, and a little bit of fat.
The science behind post-workout meals is all about giving your body what it needs. That means you need to focus on carbohydrates, protein and just a little bit of fat.
The carbohydrates are to replace the energy stores that you just burned. Protein helps with muscle recovery and muscle repair. And the fat is good for replenishing your long-term energy stores (and since it's taken longer to digest, it's best to keep fat until after your workout).
The time frame for recovery is within 15 to 60 minutes after your workout. But since many of us aren't able to get in a full meal or cook something, smoothies really are the perfect option. The smoothies I have for you today are balanced, packed with protein AND carbs, and have just a little fat. Here's what we've got:
1. Tropical Pineapple Lime Smoothie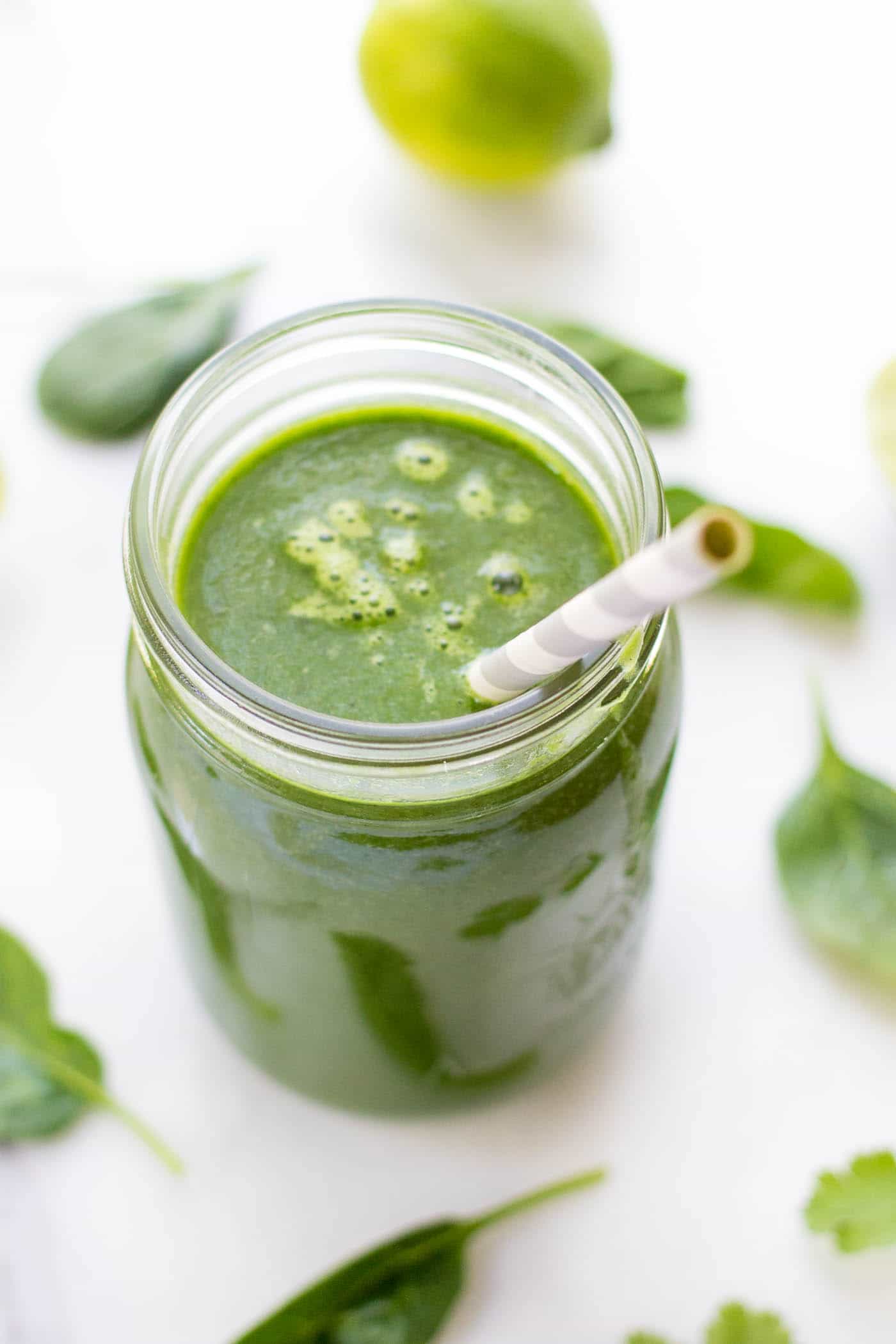 Ingredients:
Spinach
Cilantro
Pineapple
Kiwi
Lime
Vegan Protein Powder
Spirulina Powder
Maca Powder
Taste: sweet, tart, herbaceous and a little earthy
2. Triple Berry Lemon Hemp Smoothie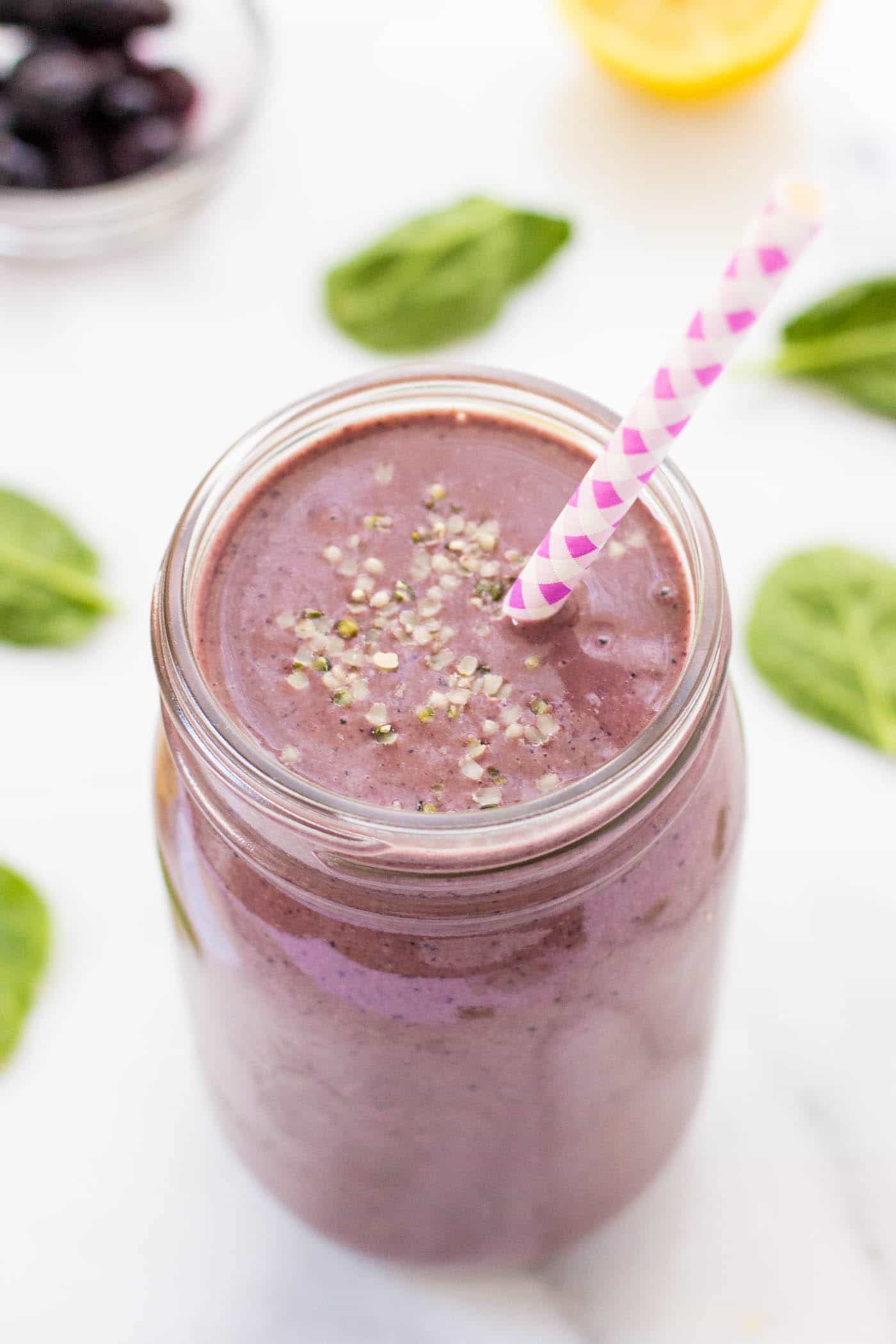 Ingredients:
Spinach
Zucchini (or cucumber)
Frozen Blueberries
Frozen Raspberries
Frozen Strawberries
Lemon
Hemp Seeds
BCAA powder (in berry flavor)
Taste: bright, happy, fresh, sweet + a little tart
3. Chocolate Peanut Butter Smoothie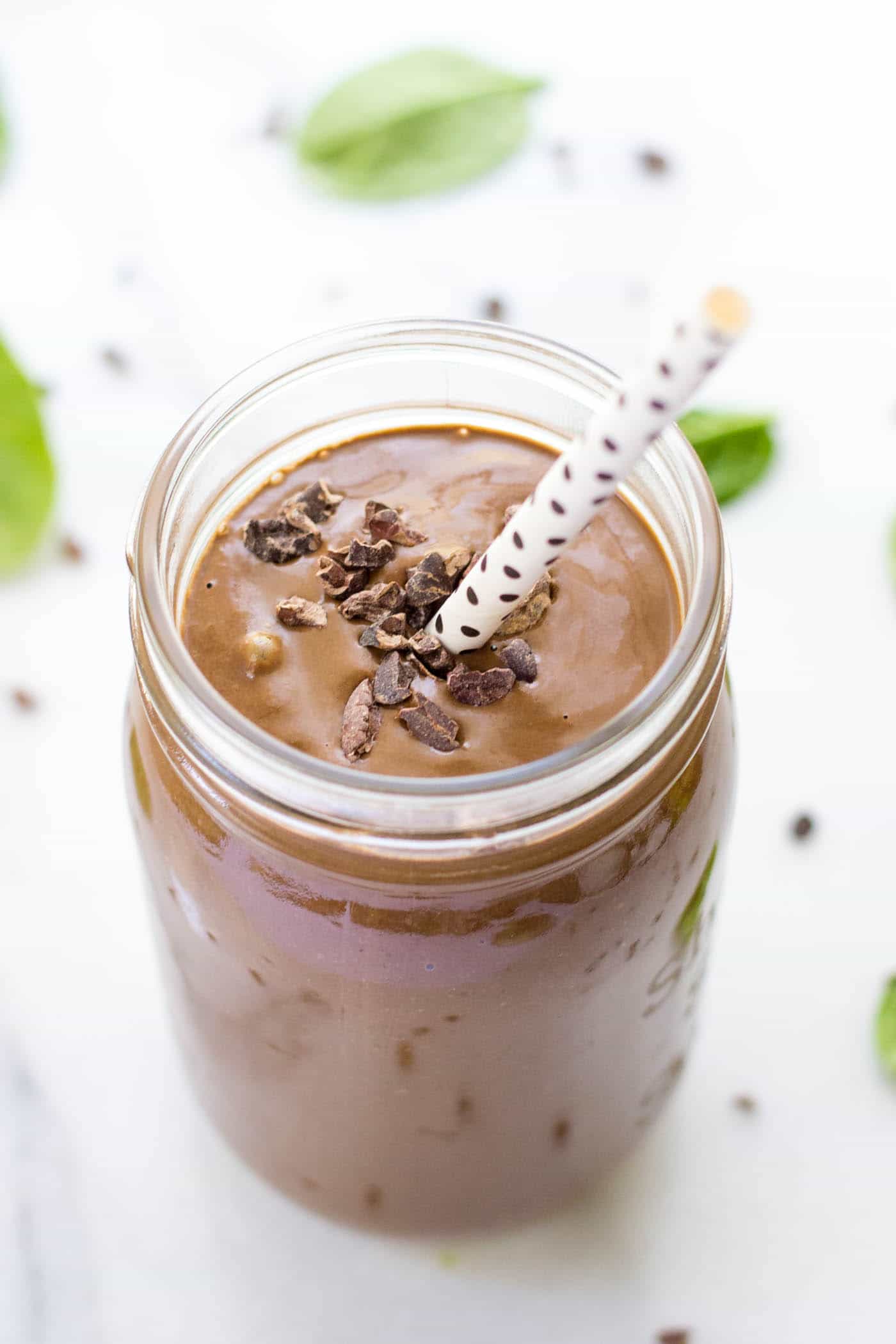 Ingredients:
Spinach
Banana
Frozen Mango
Raw Cacao Powder
Creamy Peanut Butter
Vegan Protein Powder
Taste: rich, creamy, dark chocolatey, makes you think you're eating dessert!
share what you make
Tag #simplyquinoa on Instagram with your creations! We love sharing what you make with the community. We can't wait to see!

follow on instagram