Here are 35 easy plant based recipes to try in 2020! This list includes everything from cozy vegan stews, healthy casseroles, the best vegan lasagna, and many more easy vegan dinner ideas!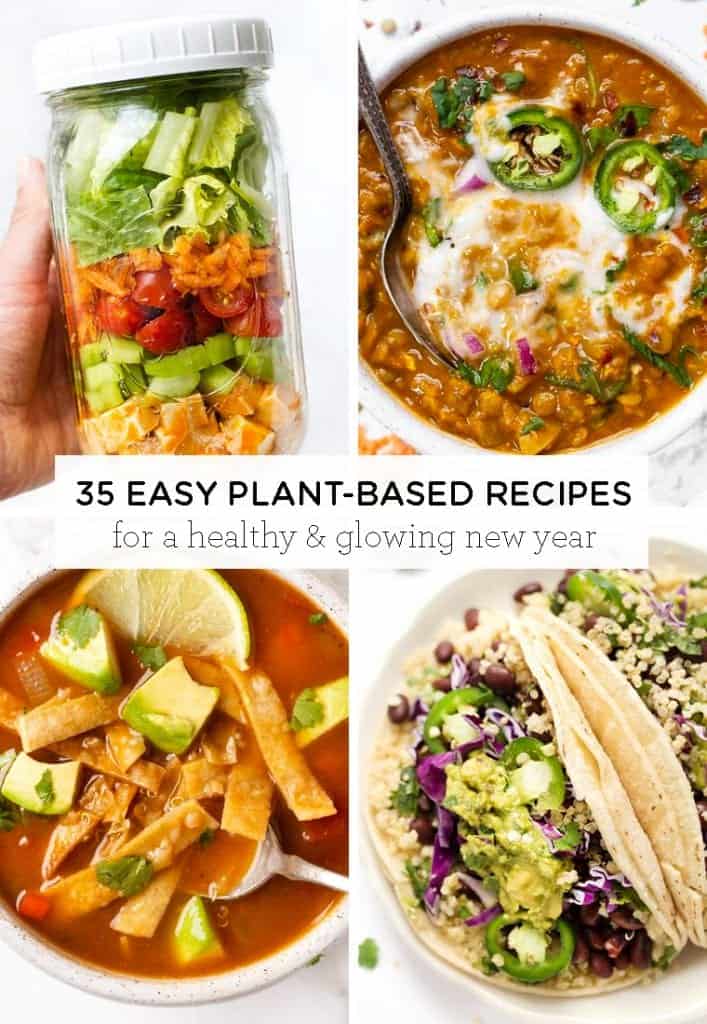 The New Year always seems to be a time where healthy food becomes a priority. People are looking to get back on track after the holidays, they've set goals for themselves, and naturally diet is one of the main focuses. And for many of us – especially nowadays – plant-based recipes are something we want to eat more of.
If you (or someone you love) has made the resolution/goal to eat more plant-based this year, you're in luck! We've rounded up 35 of our absolute FAVORITE easy plant based recipes for you to try this year. And we've made it even easier for you to find what you're looking for by breaking it into categories. Click the links below to be taken straight to the categories you're most interested in!
Many of these recipes are from SQ, but I've also included recipes from some of my favorite bloggers. There's sure to be something for everyone on this list! Don't forget to pin this post so that you can come back to this list over and over again!
Healthy Vegan Soup Recipes
We're kicking things off with healthy vegan soup recipes because I honestly think that soups are one of the easiest recipes to make! This is section also has the most recipes since it's currently soup season as I'm writing it and I just couldn't choose which to include on the list. Hopefully there's something for everyone here!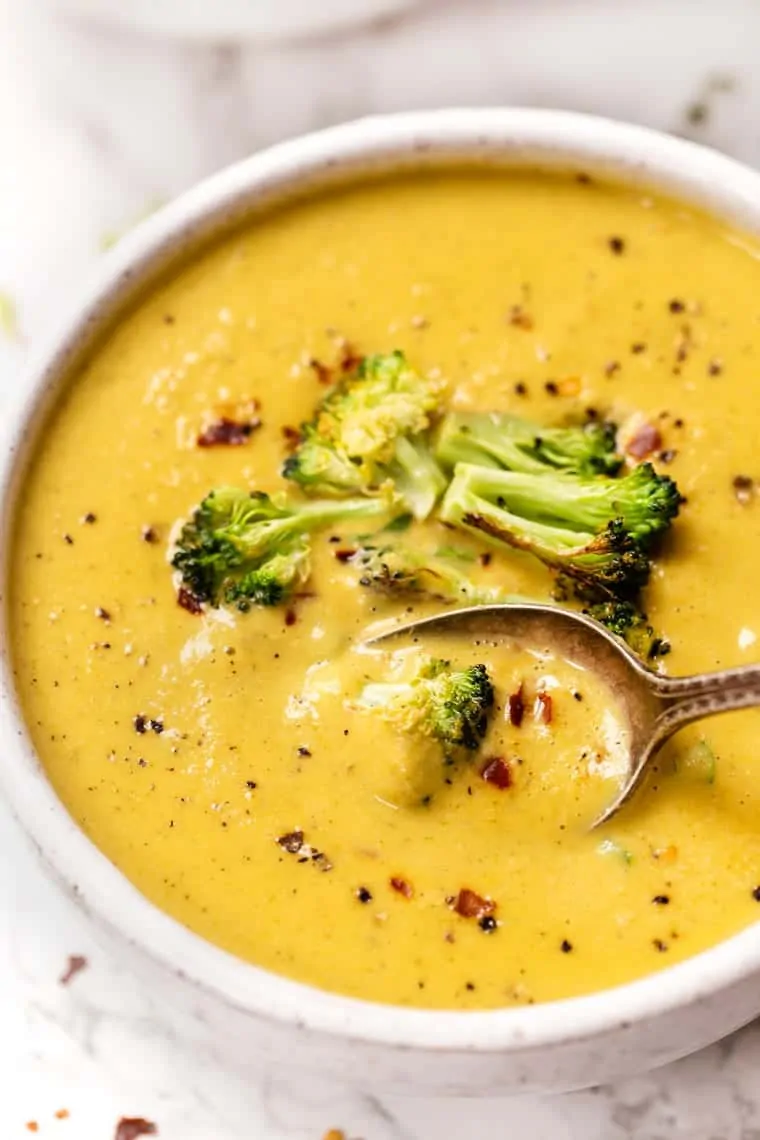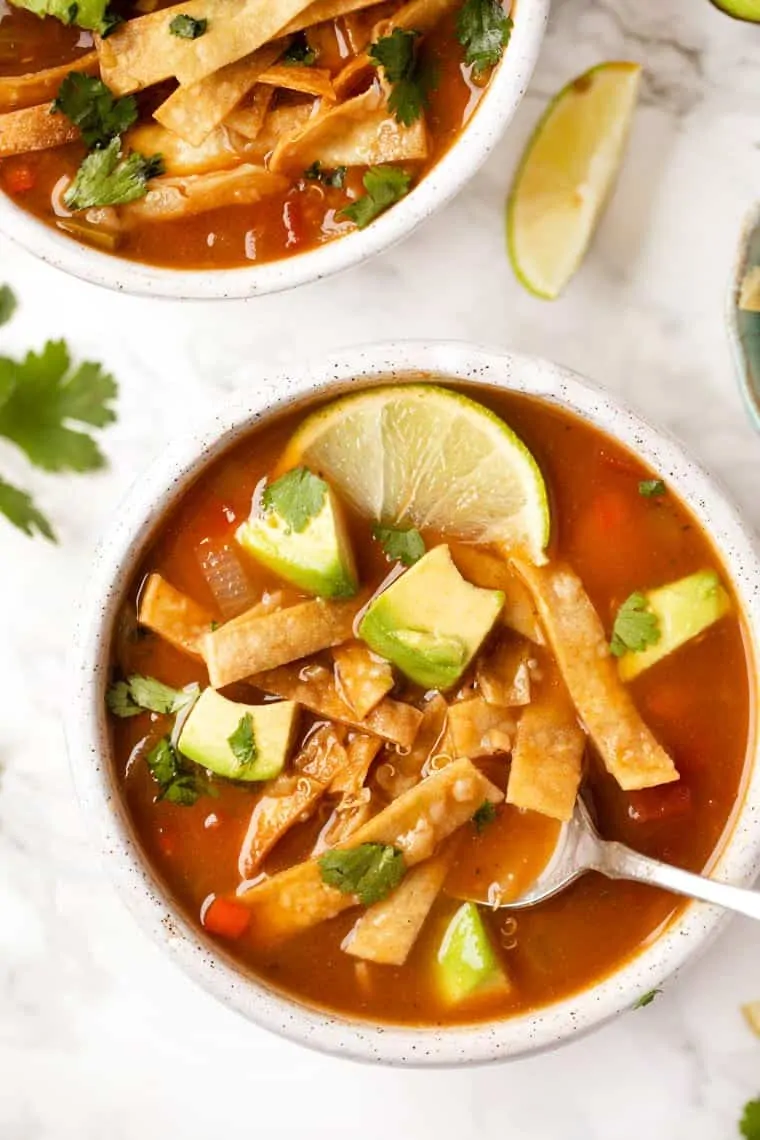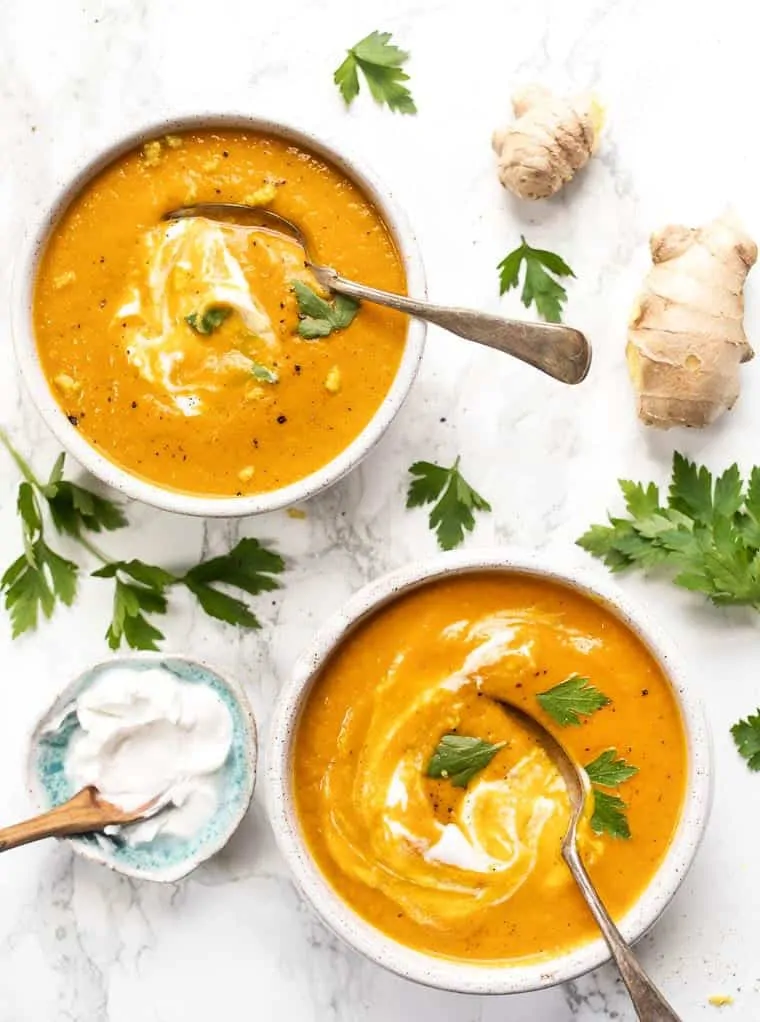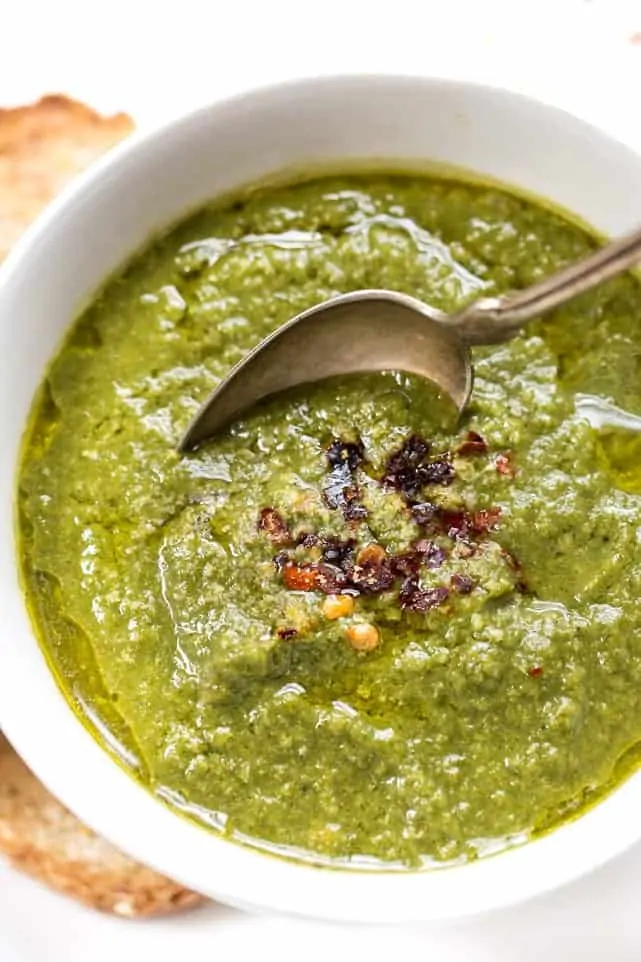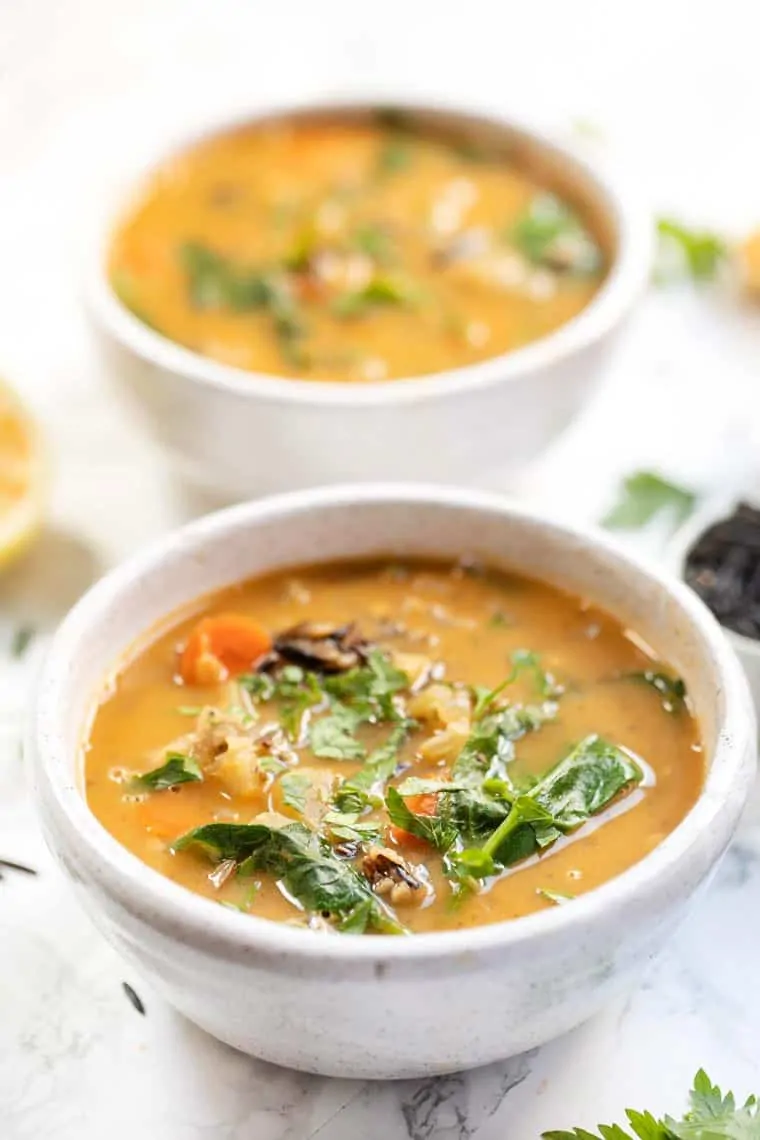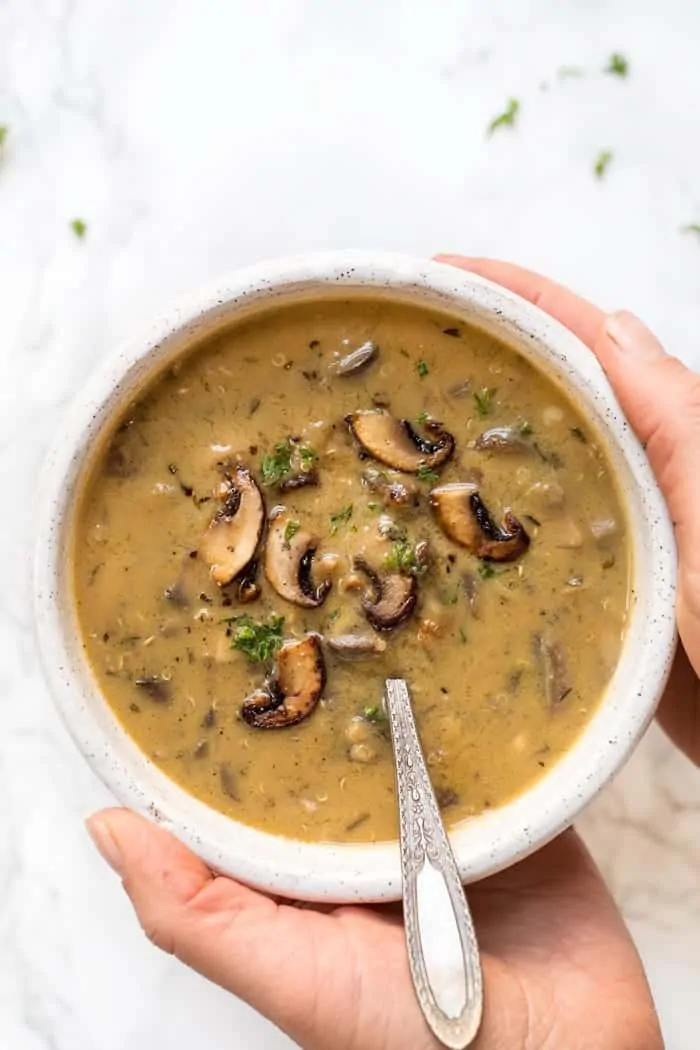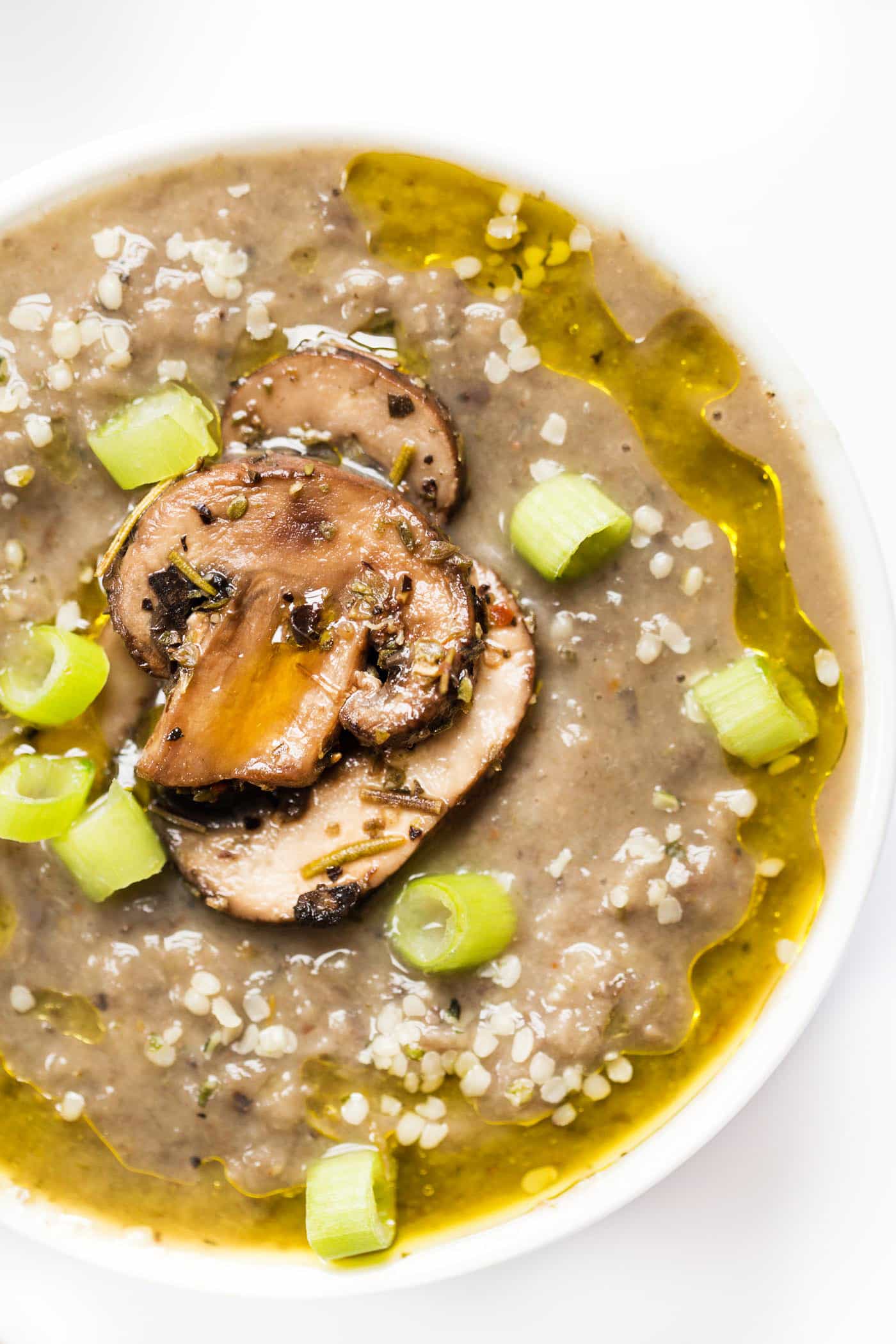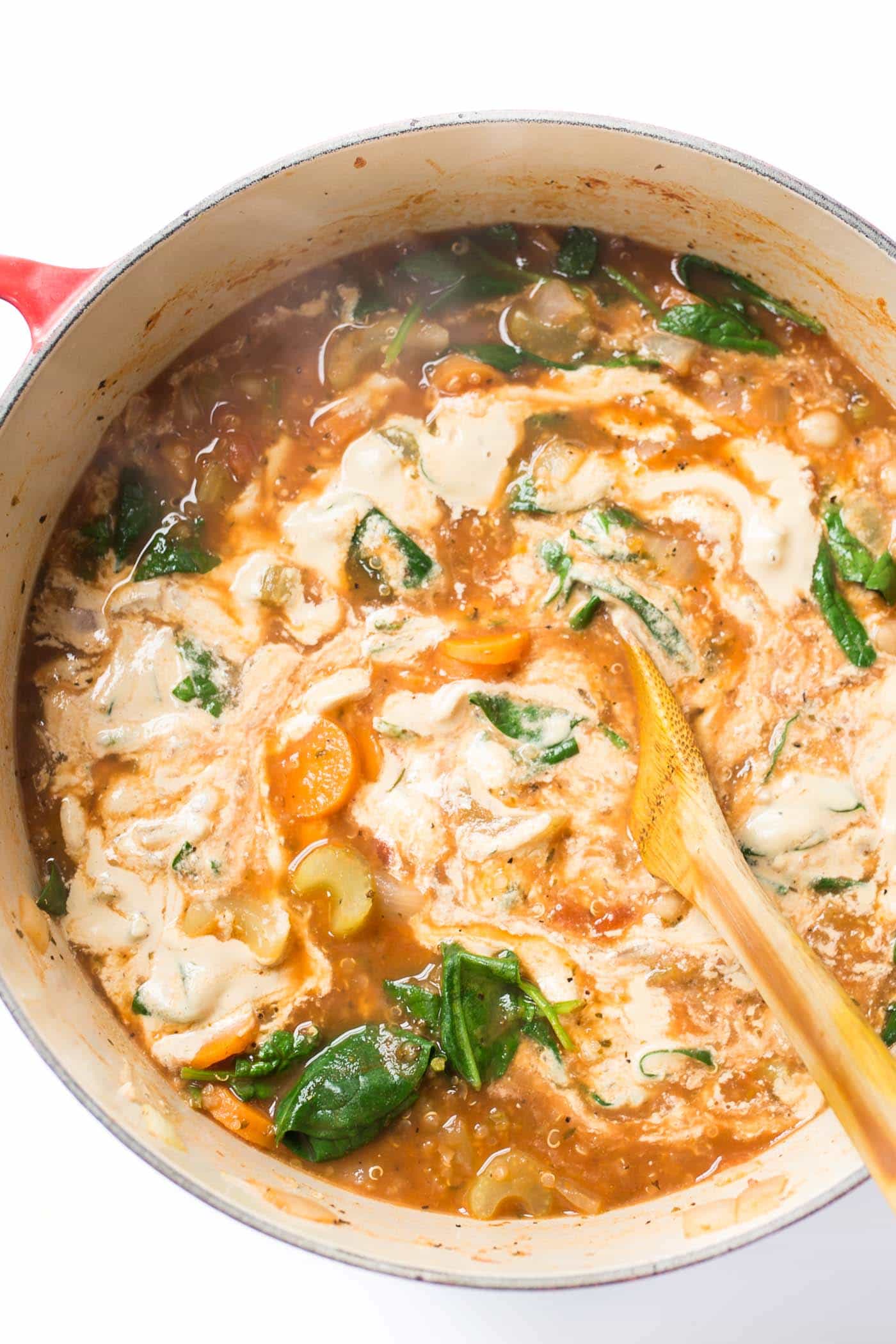 Healthy Vegan Casseroles
When it comes to easy plant based recipes, casseroles are a must. While some of the recipes you see below might not follow the traditional idea of what a casserole is, I like to think of casseroles as really anything that's baked in a casserole dish. So here you'll see a healthy vegan quinoa casserole, as well as enchiladas!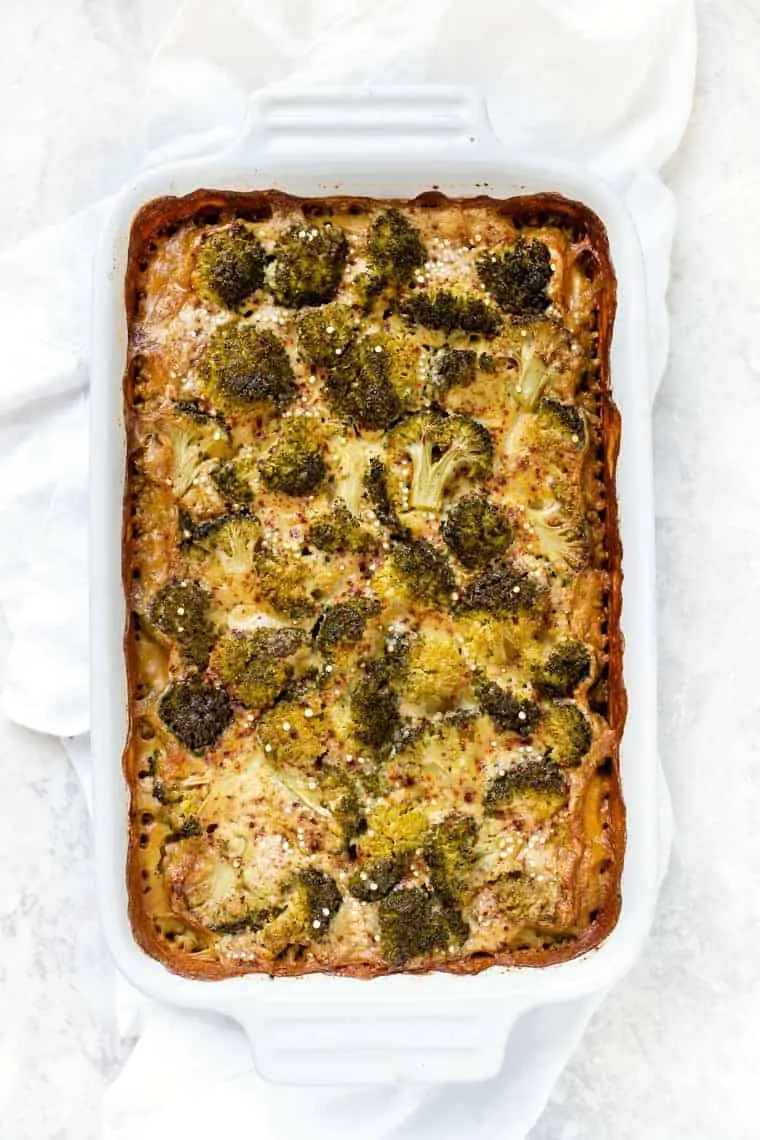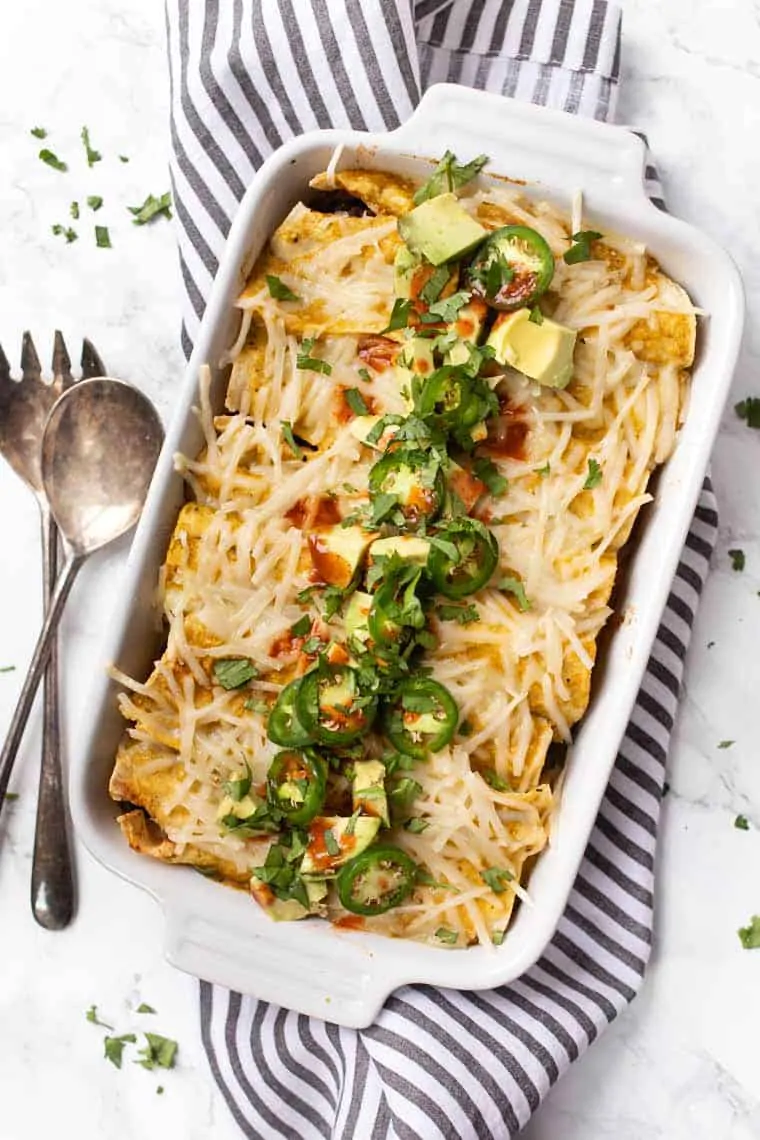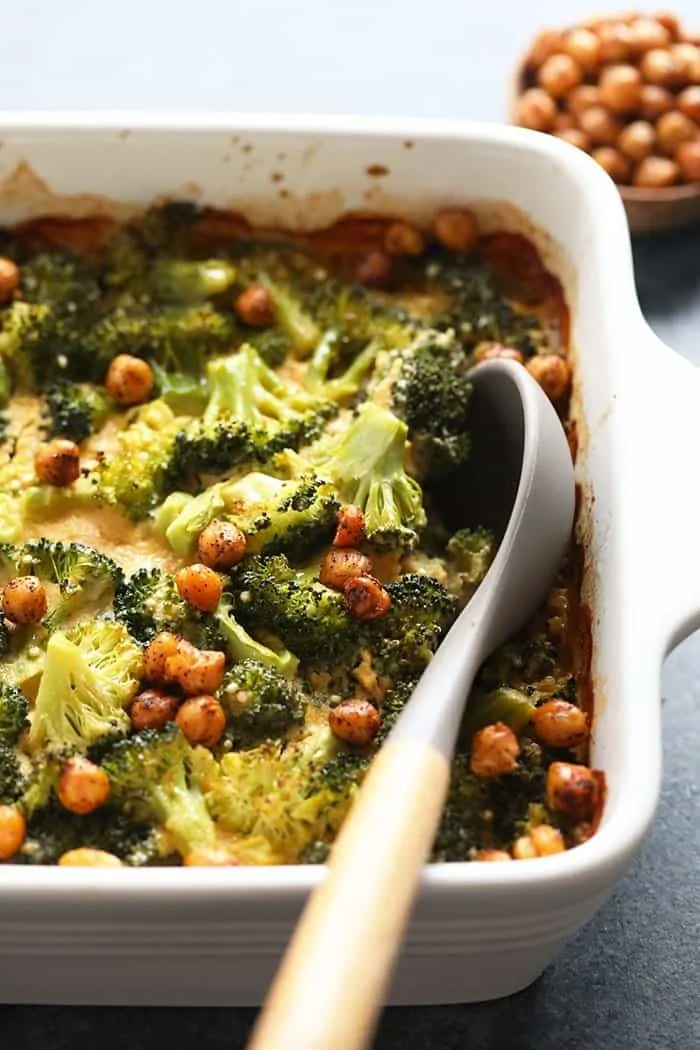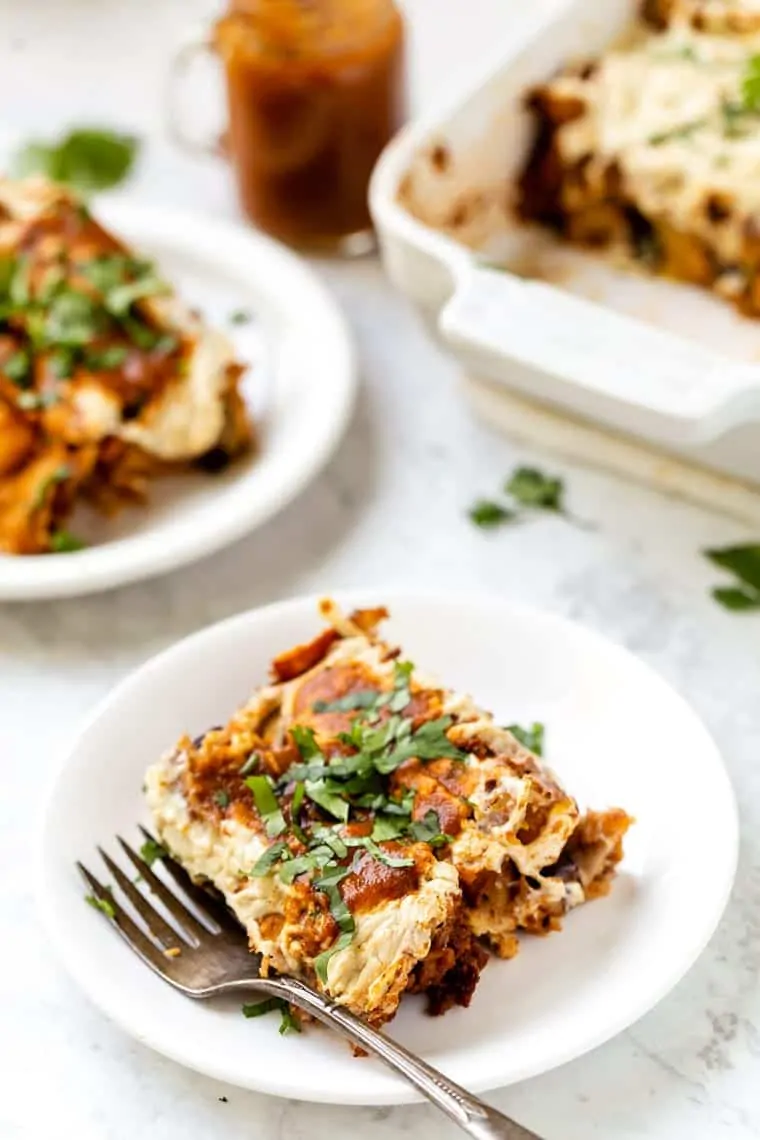 Healthy Vegan Tacos
If you're ever stuck on what to make for dinner, tacos is the answer. For starters, tacos can really be anything you want. Secondly, they're always a crowd pleaser and they couldn't be easier to make. The list of plant based tacos is endless, so we've included five of our absolute favorites on this list: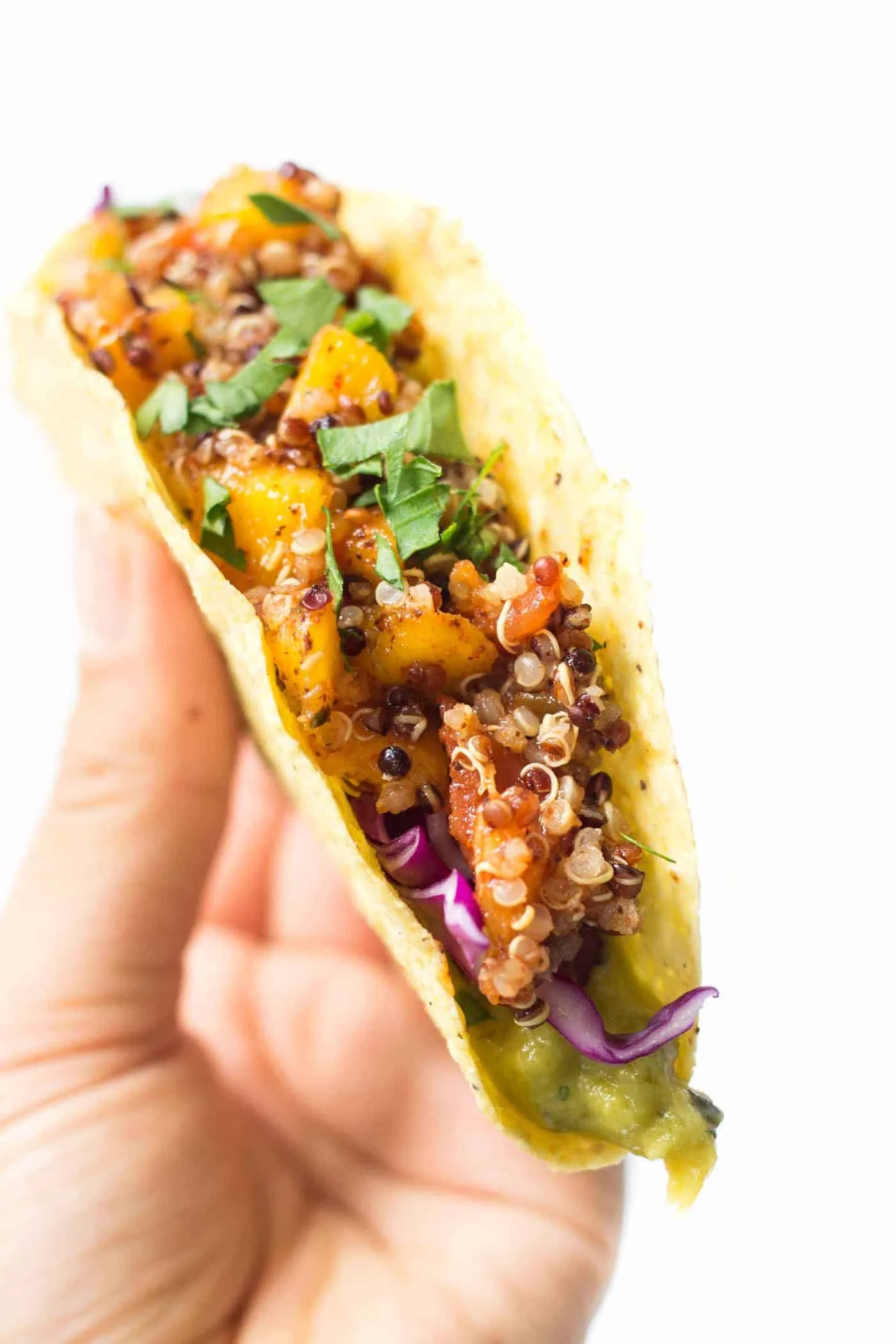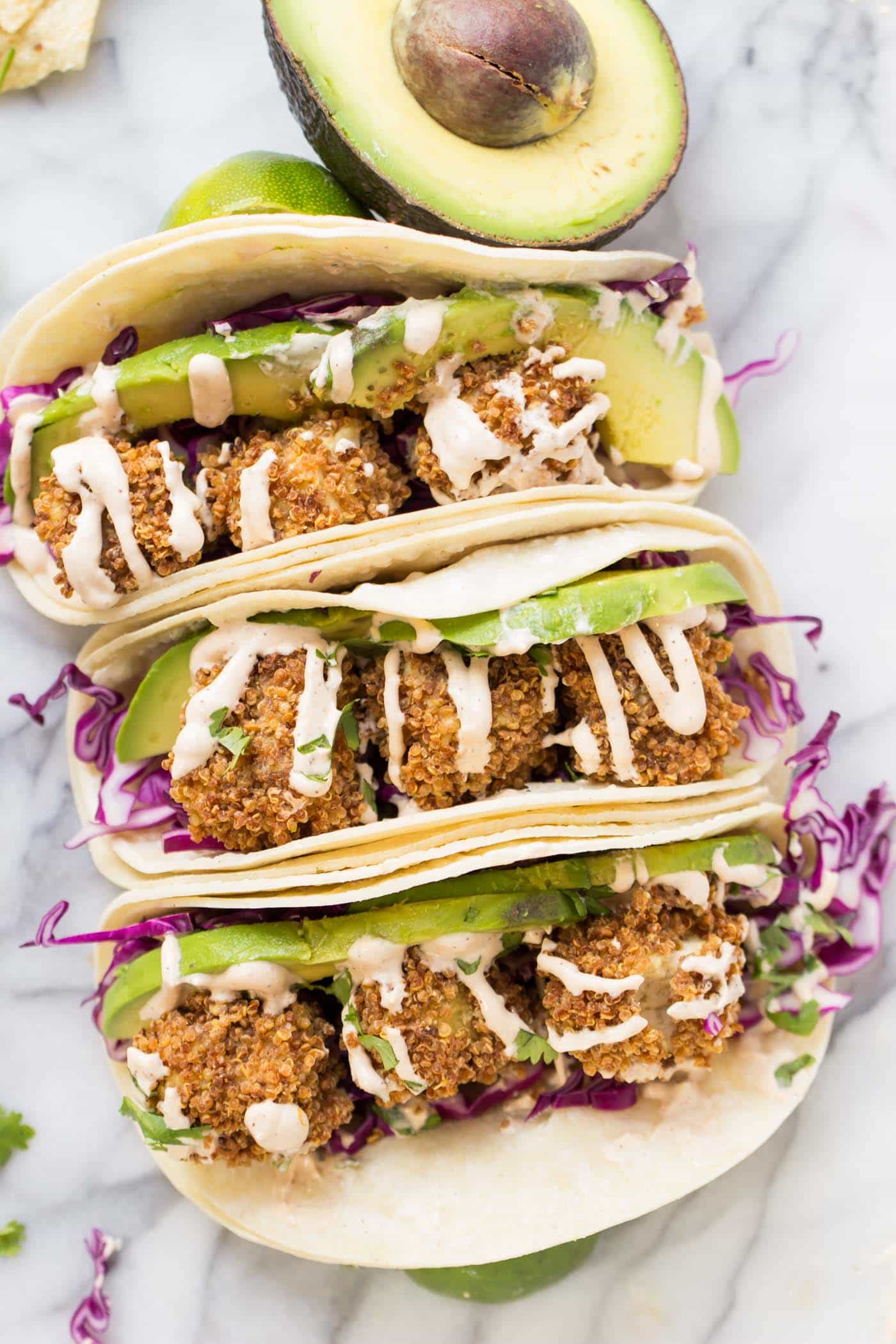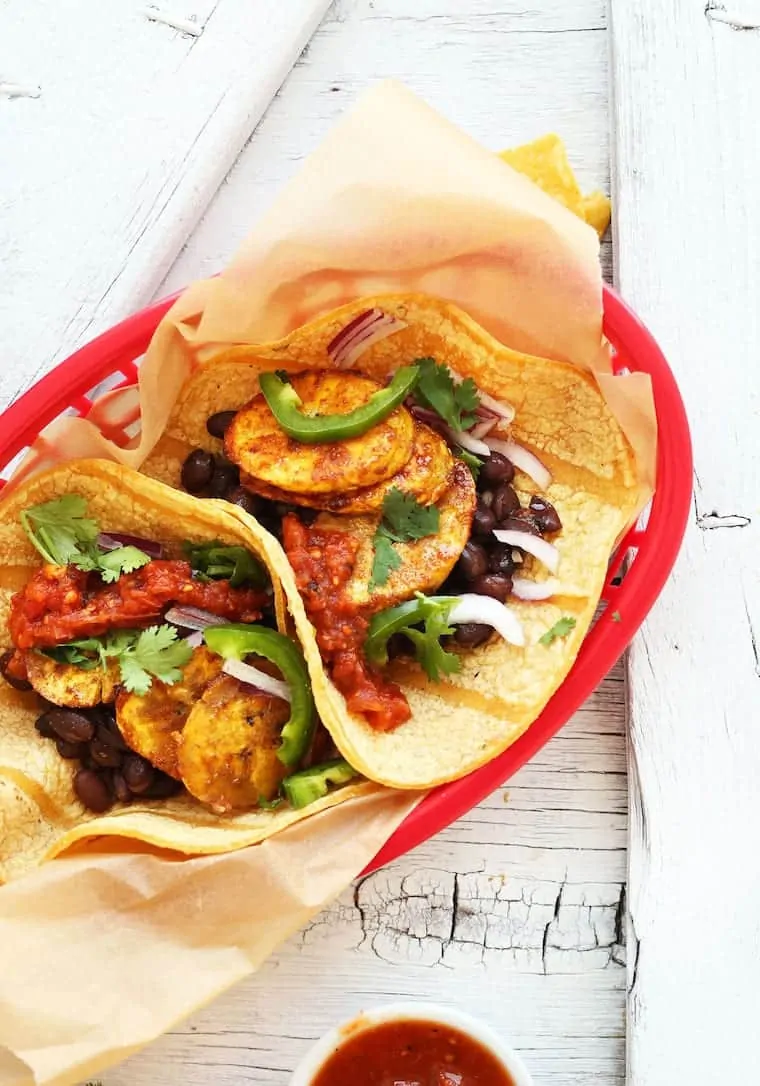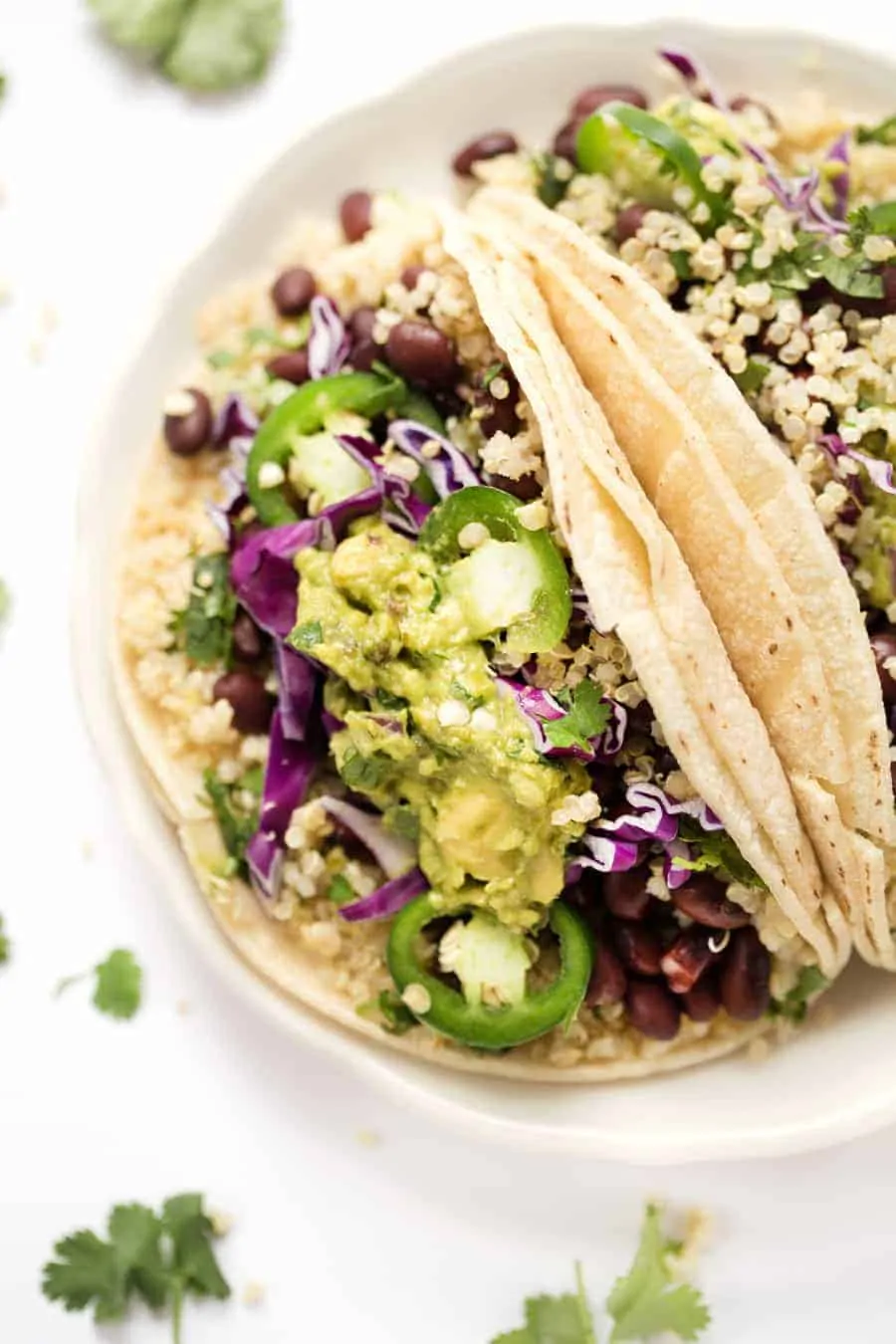 Easy Vegan Pasta Recipes
Pasta is one of my favorite things to make for dinner when I'm short on time. Not only is pasta filling and comforting, but it's also easy to jazz up with different flavors. We've got everything from a vegan mushroom stroganoff to a healthy twist on alfredo and even a classic cacio e pepe pasta. There's no way that pasta wasn't going to make our list of easy plant based recipes!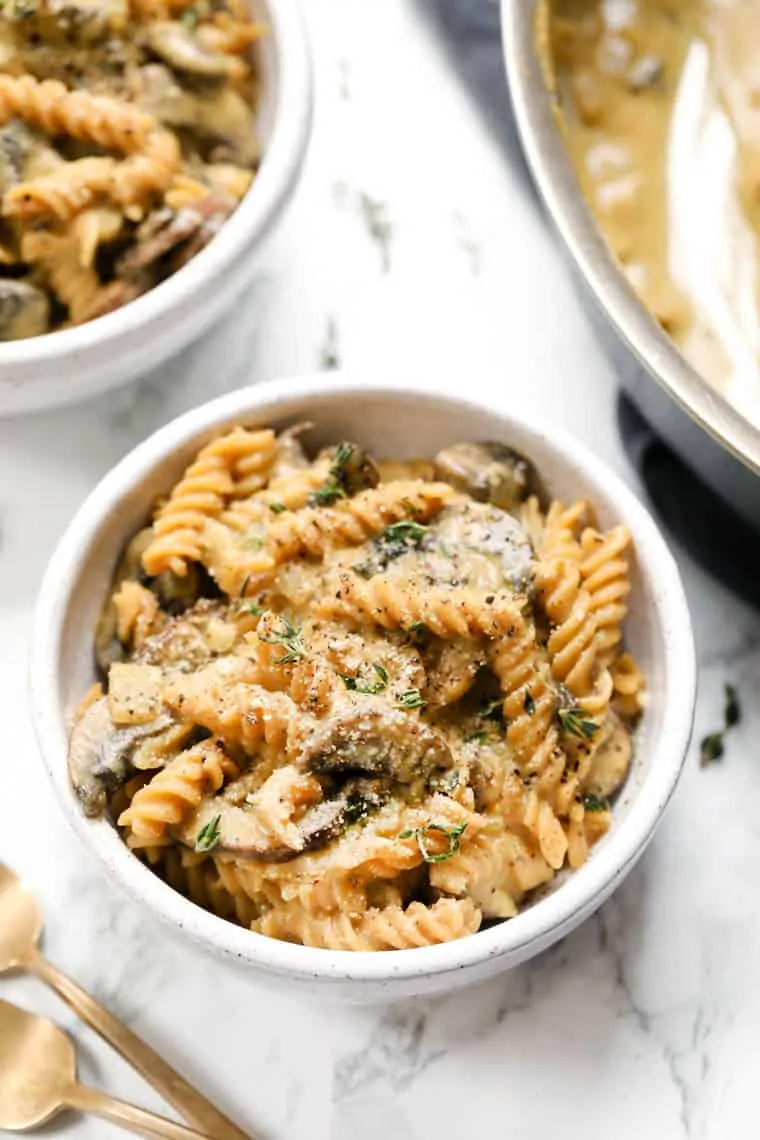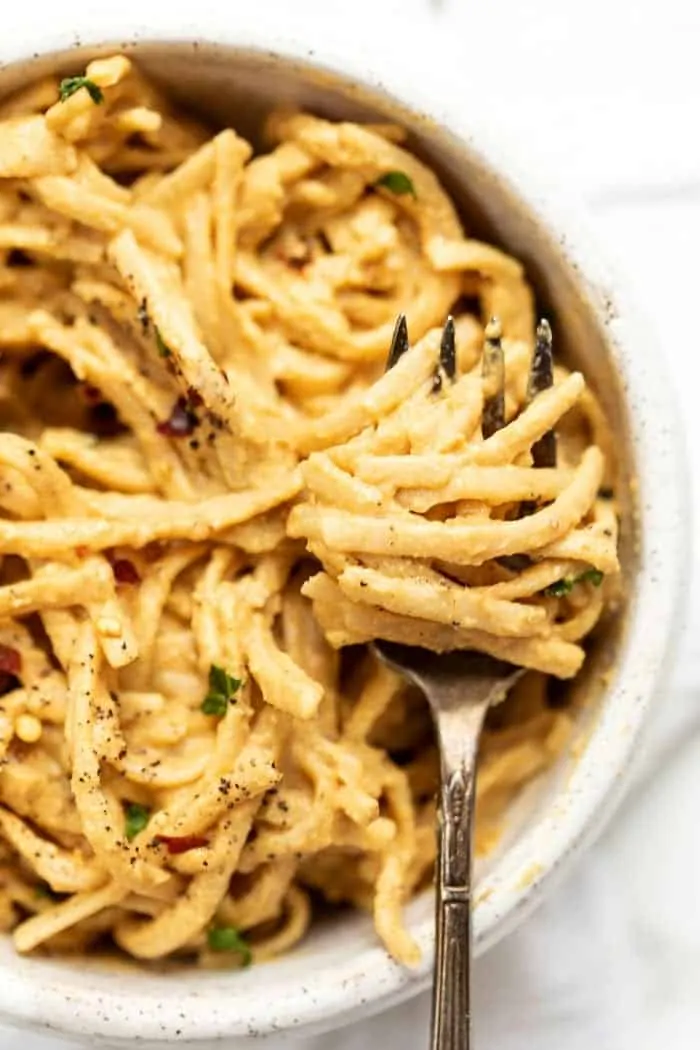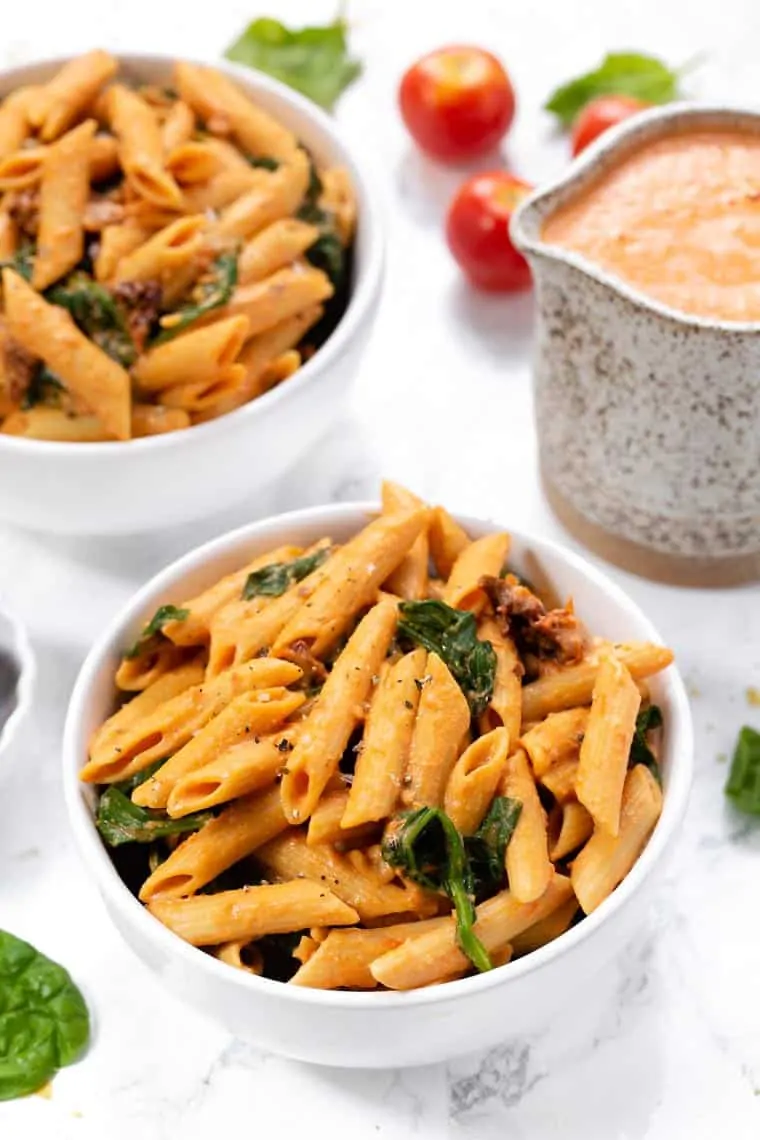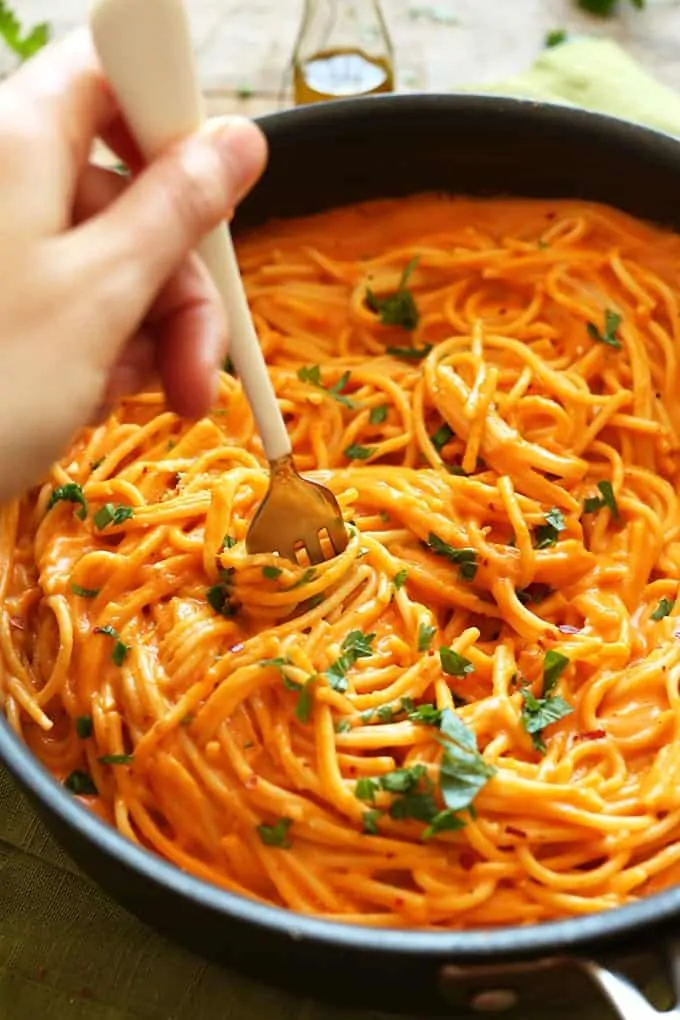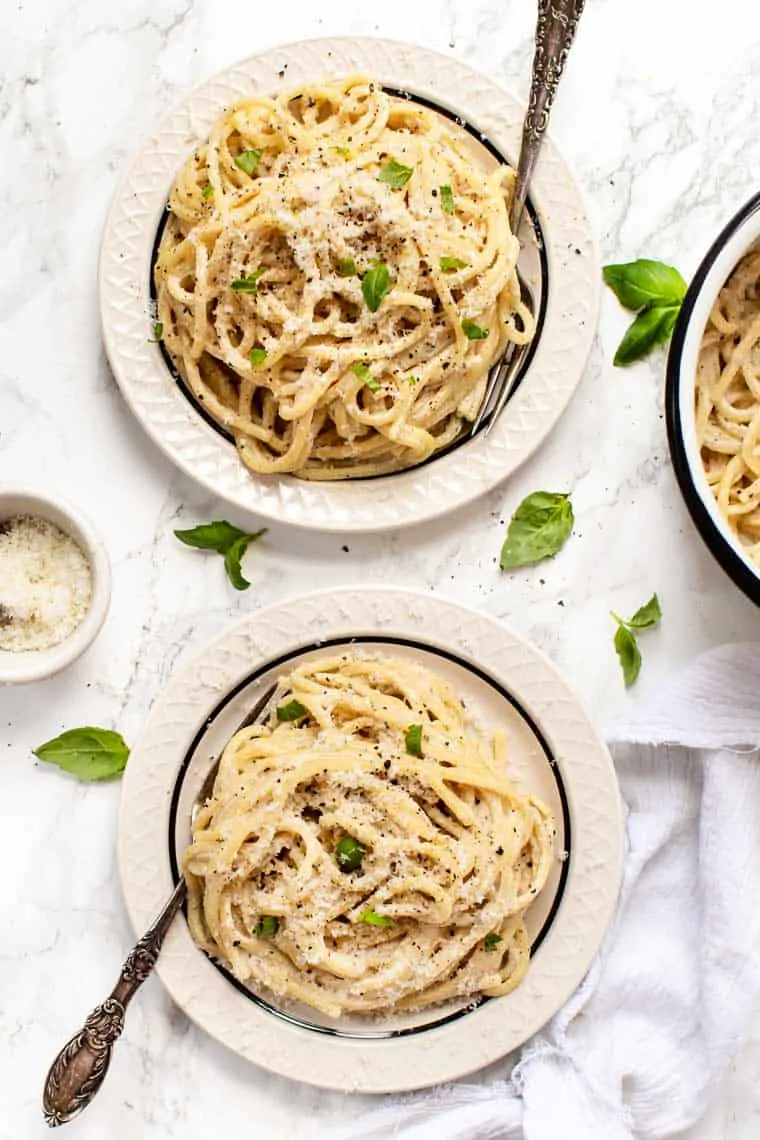 Quick & Easy Vegan Salad Recipes
Next on our list for easy plant-based recipes are salads! Salads are a go-to for me when I don't have a ton of time. They're easy to meal prep, they keep well and they're a simple way to pack in a TON of nutrients! Here are some of my favorite vegan salad recipes: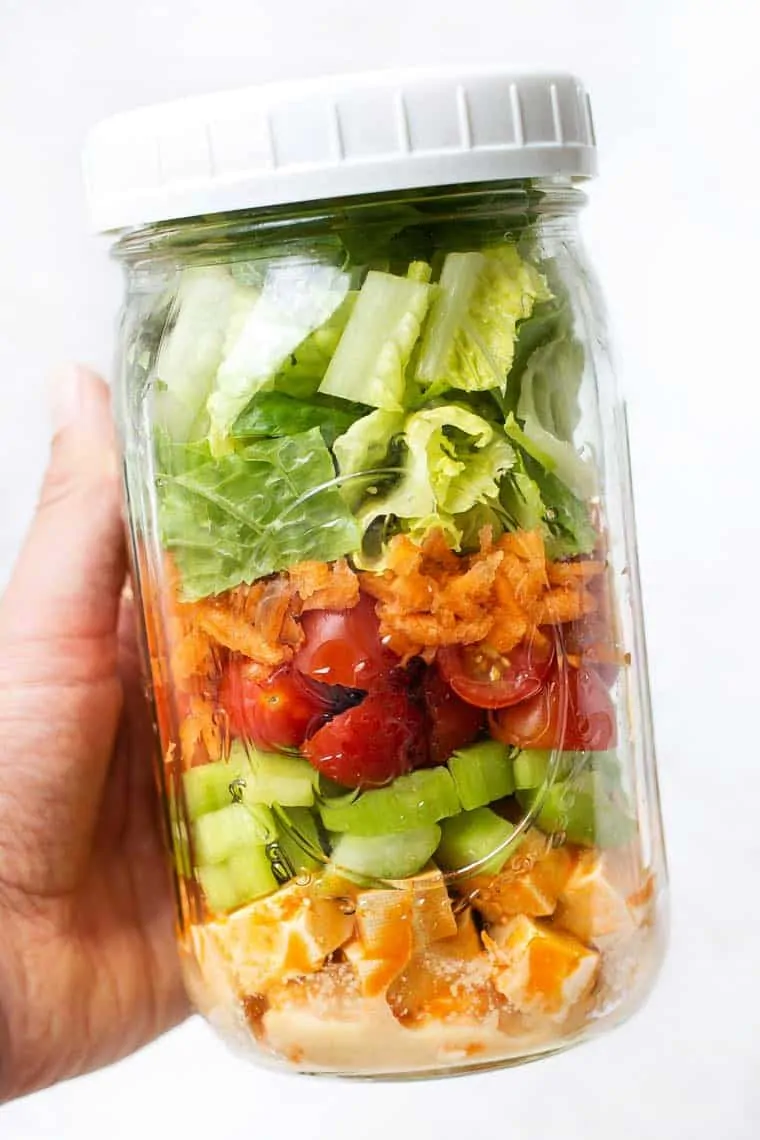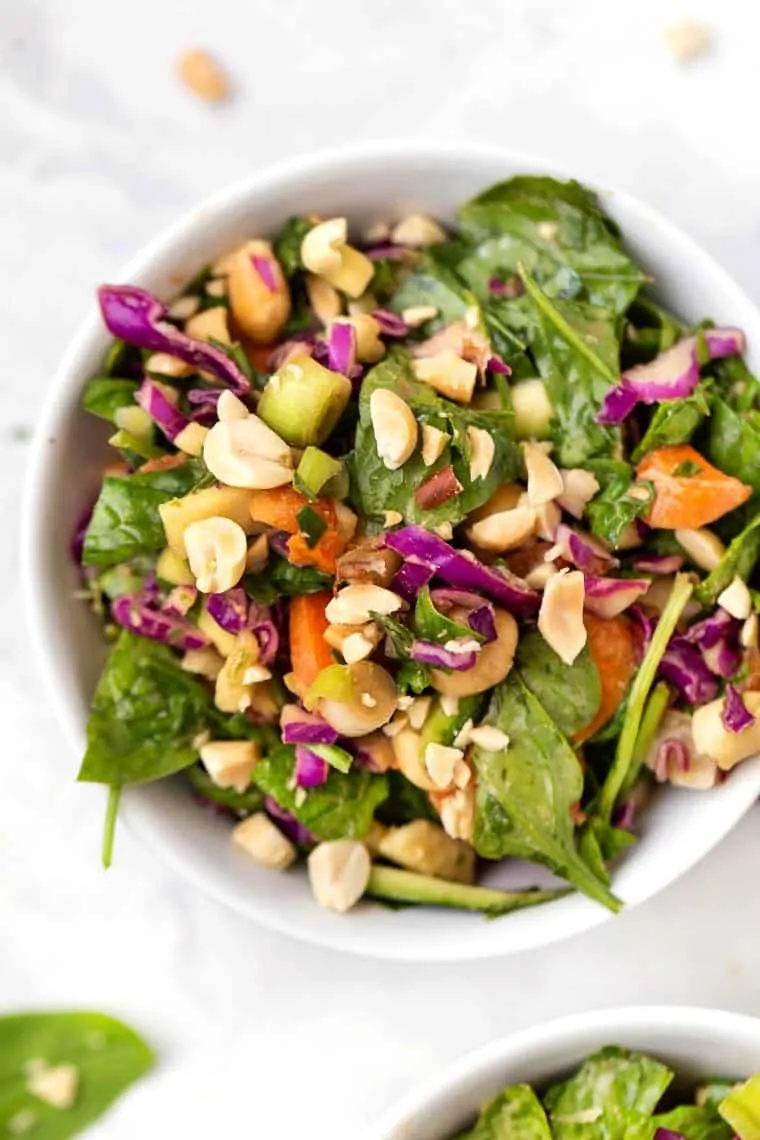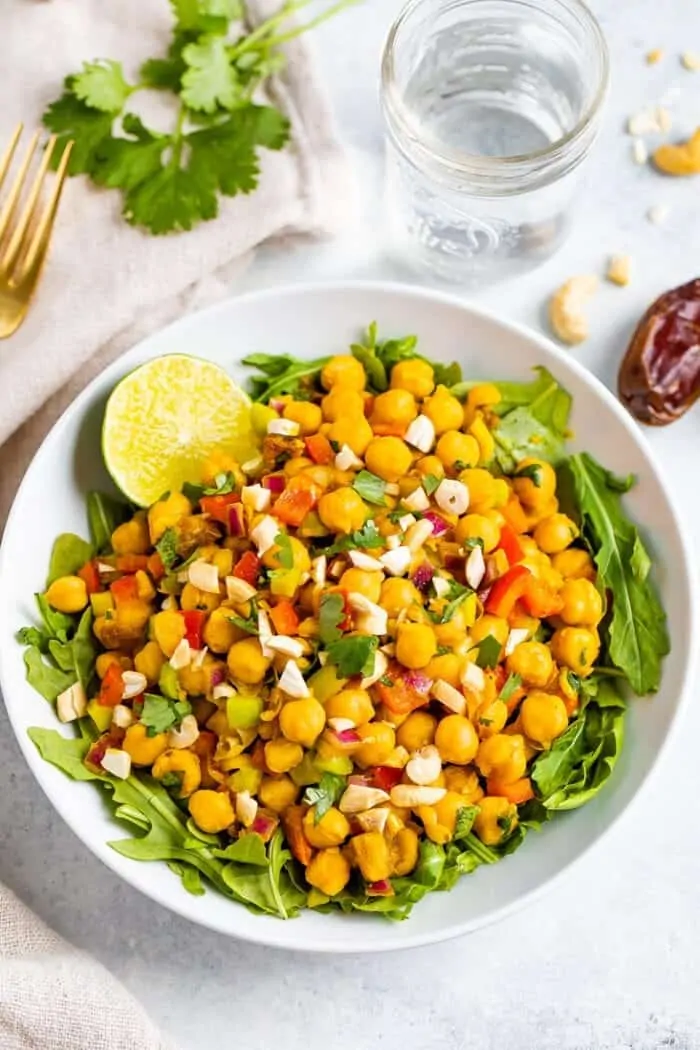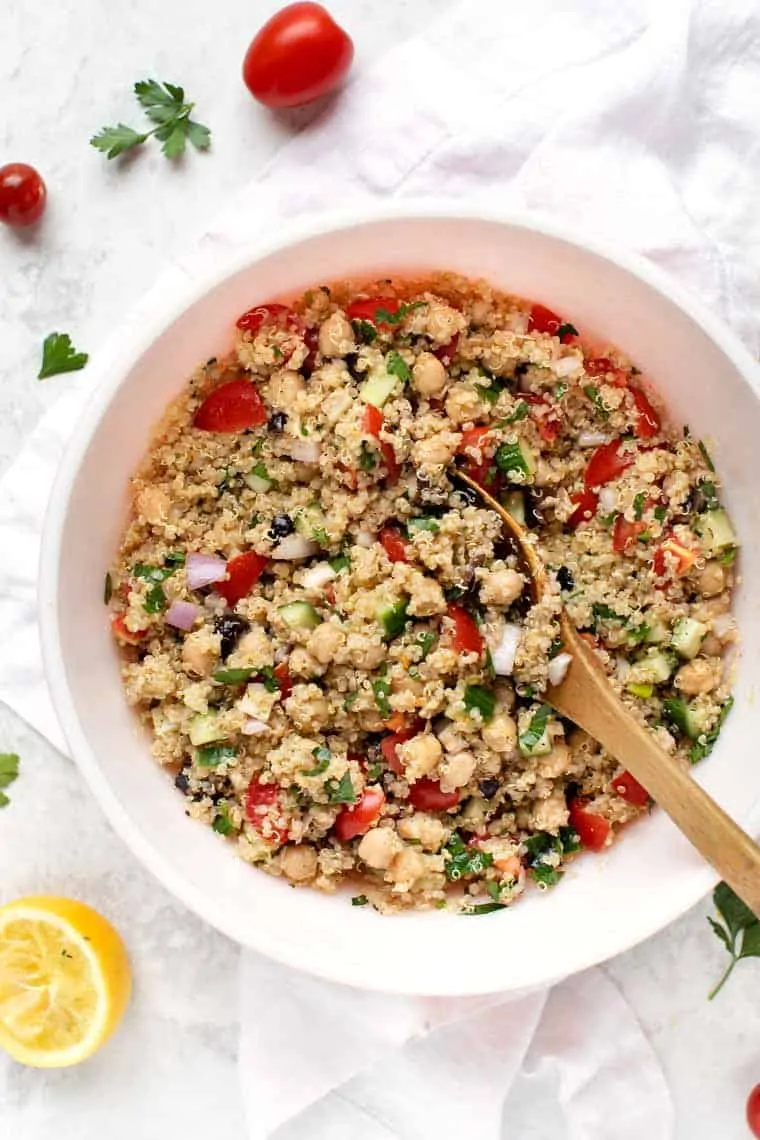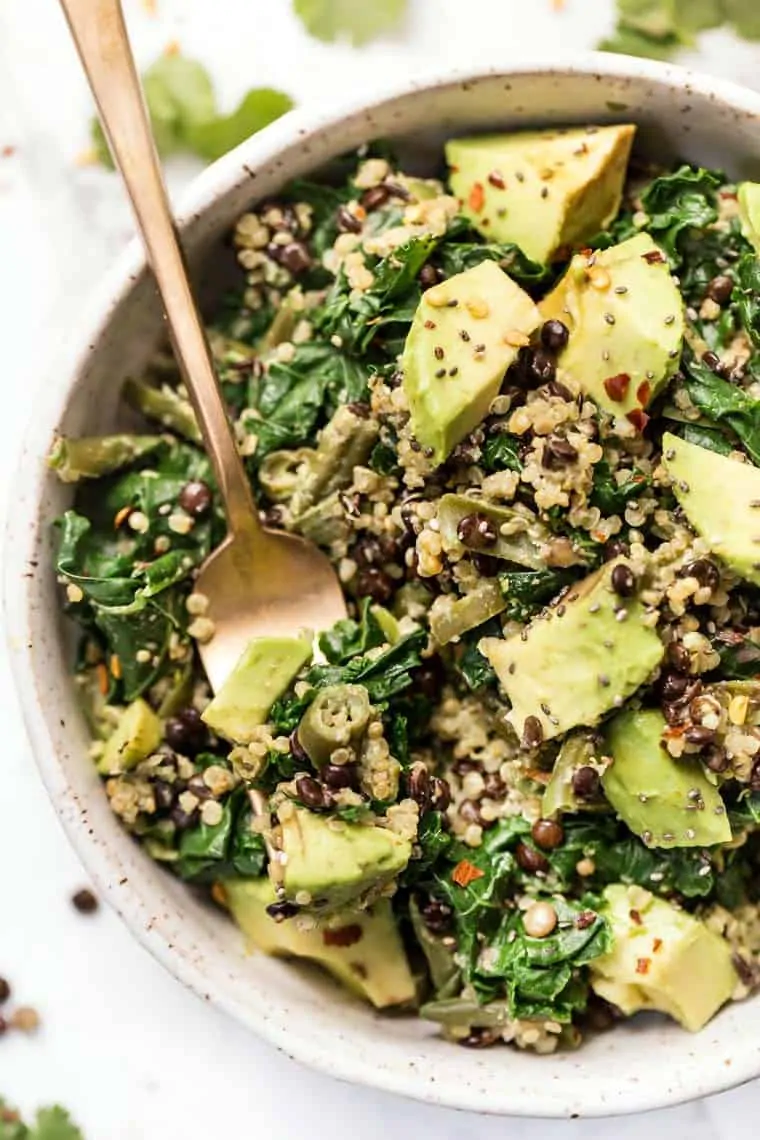 More Easy Plant Based Recipes
And for all those other recipes that don't fit in one of our above categories, we've still got you covered! Everything from baked tofu, to stuffed sweet potatoes and more. Just like the others, these recipes are a cinch to make and are awesome for meal prep!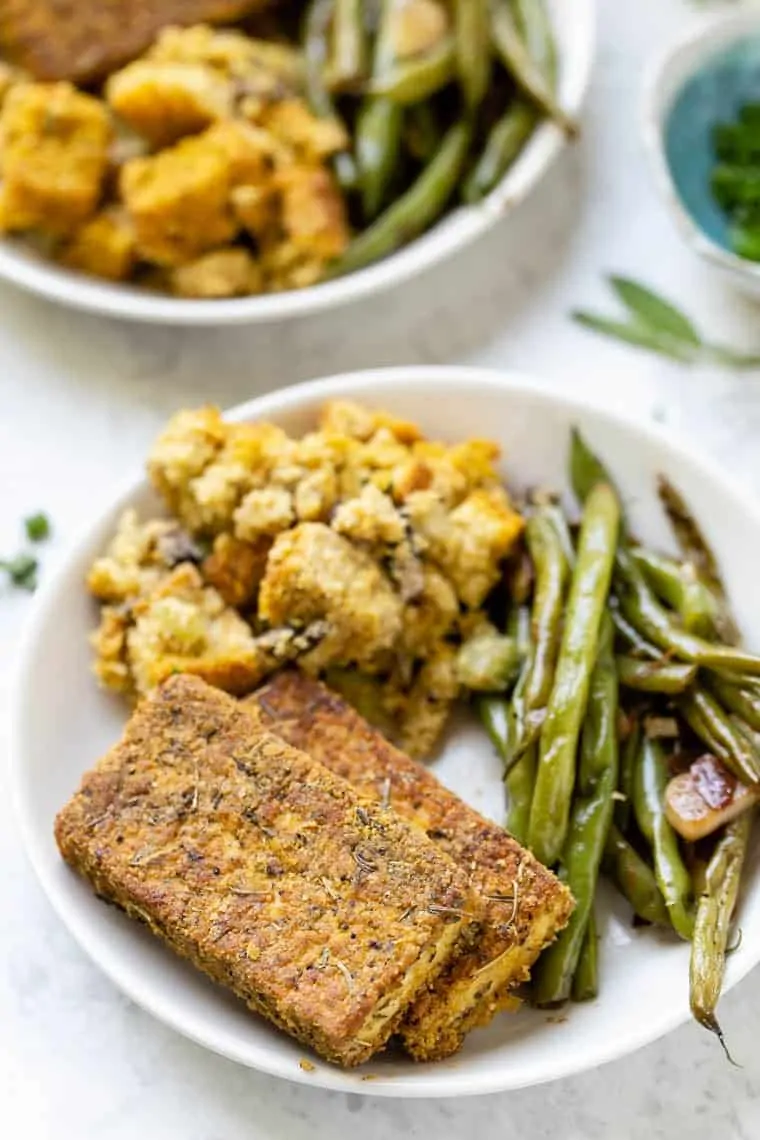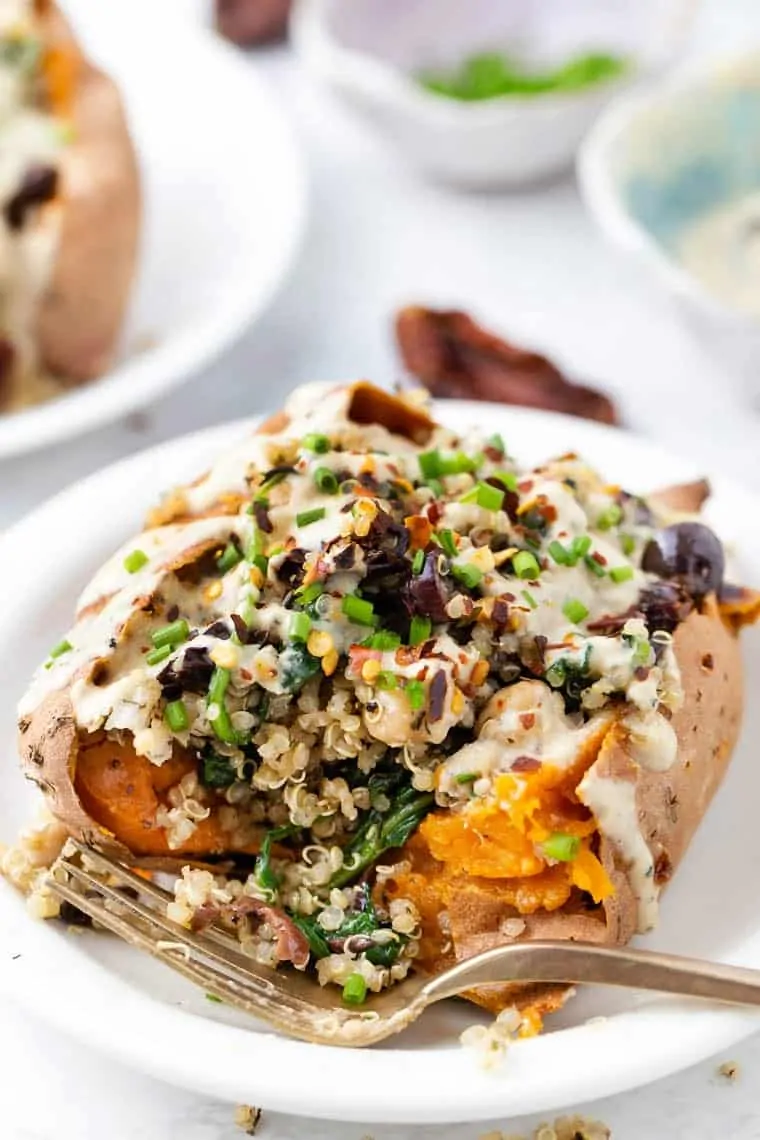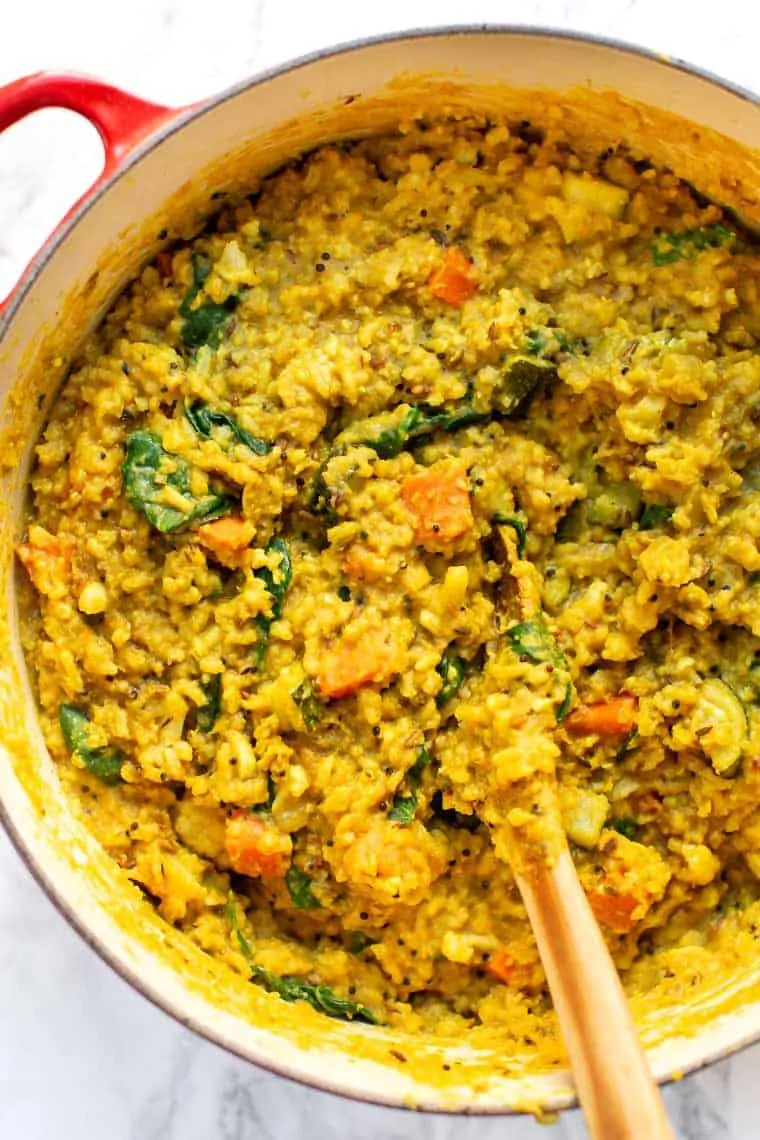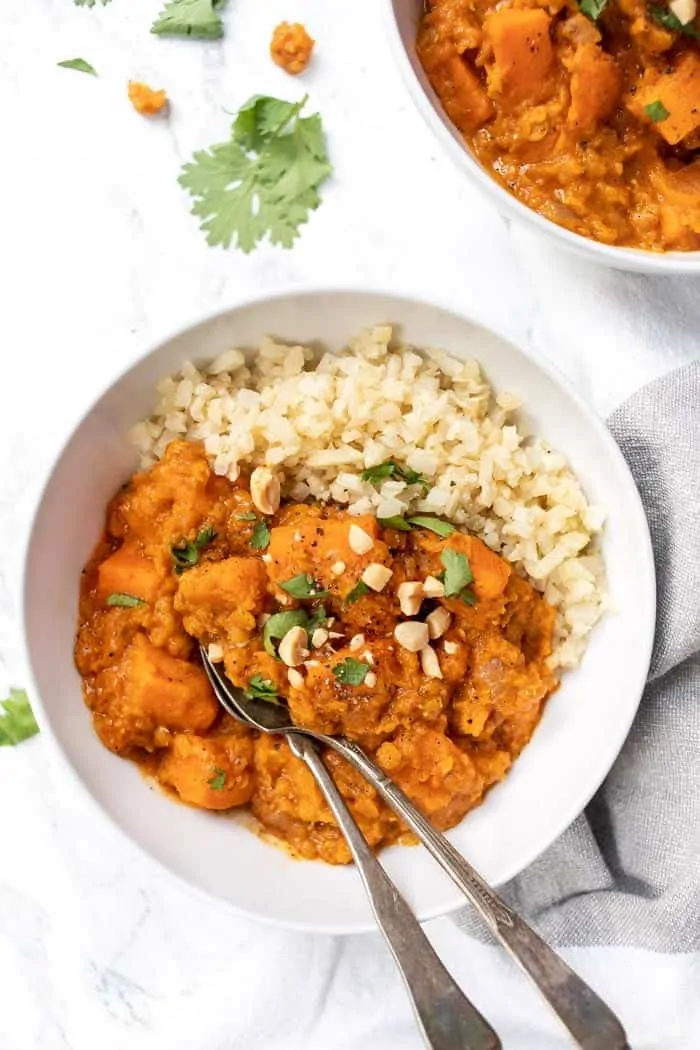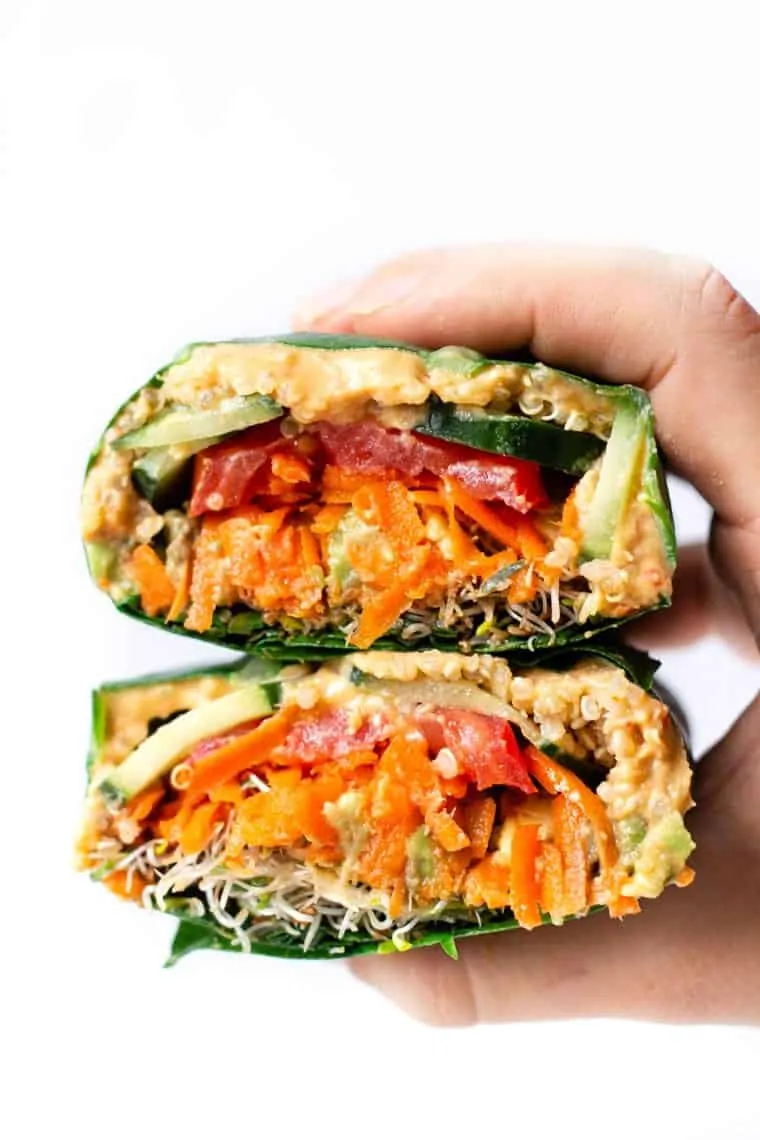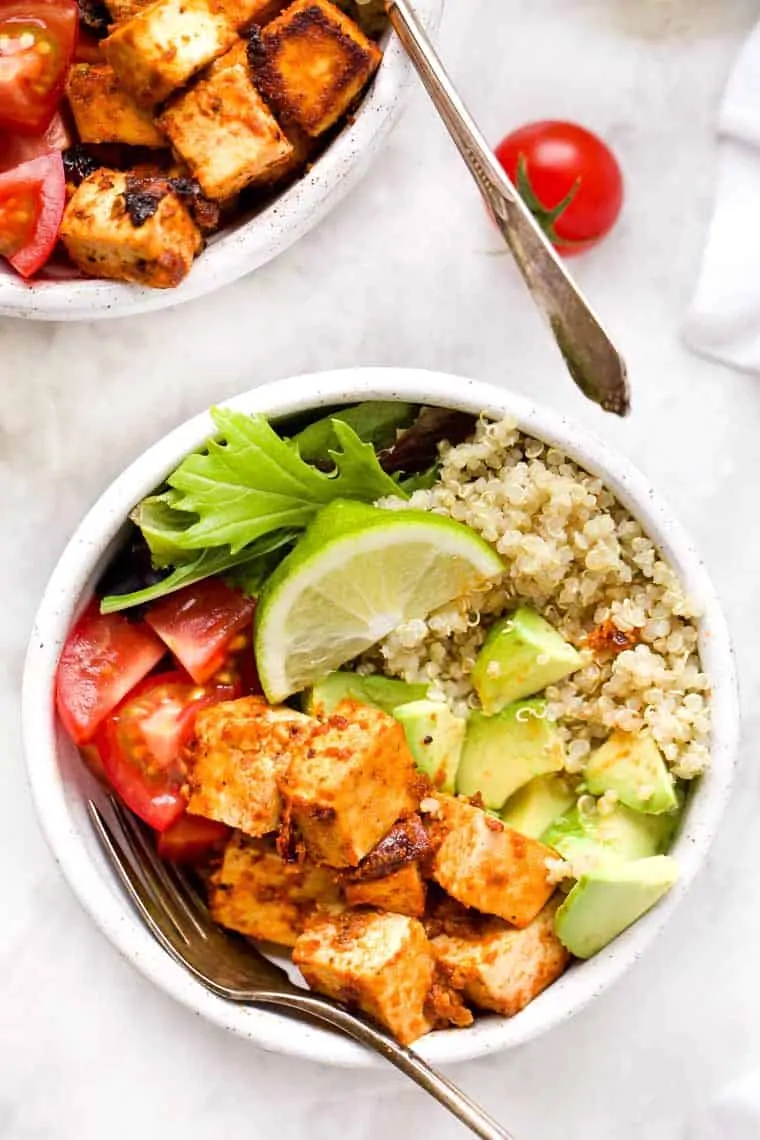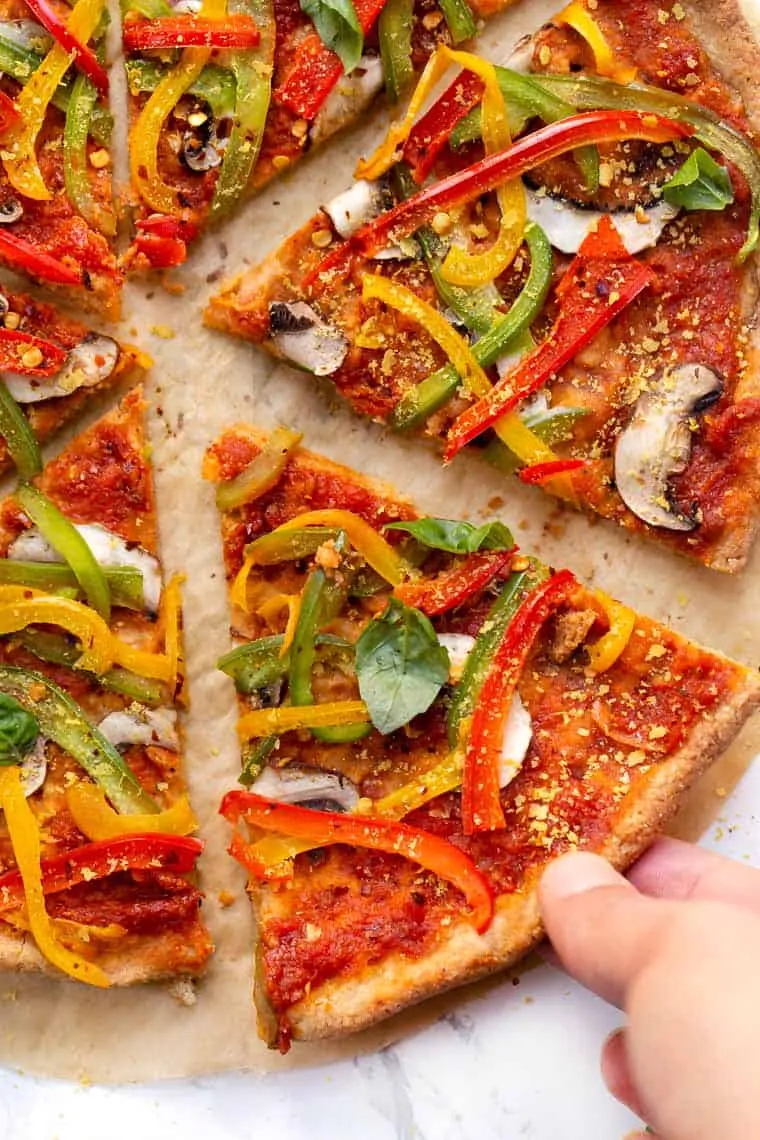 ⇣

 PIN FOR LATER

⇣