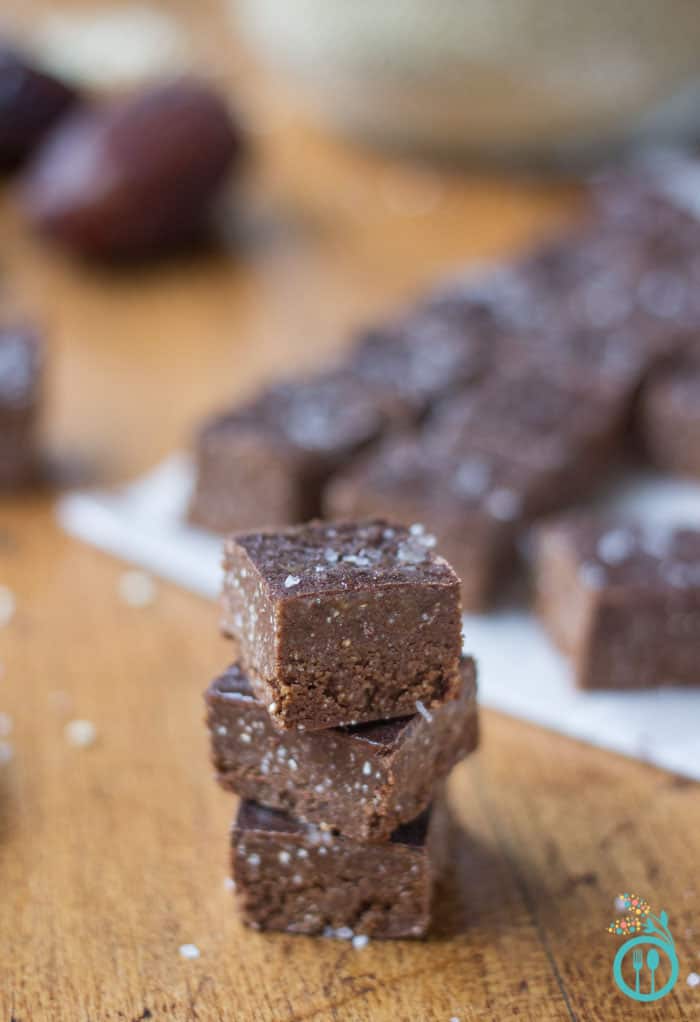 Fudge is one of those things that I've never really eaten. I think it's because it was never around when I was a kid and when I go to chocolate shops, I'd so much rather have a truffle or a chocolate caramel.
But it's one of those sweets that when I eat it, I'm shocked at how good it is. It's velvety texture, it's ultra rich flavor. It's pure decadence.
And I know it's not healthy. Plus, it's a total pain in the butt to make.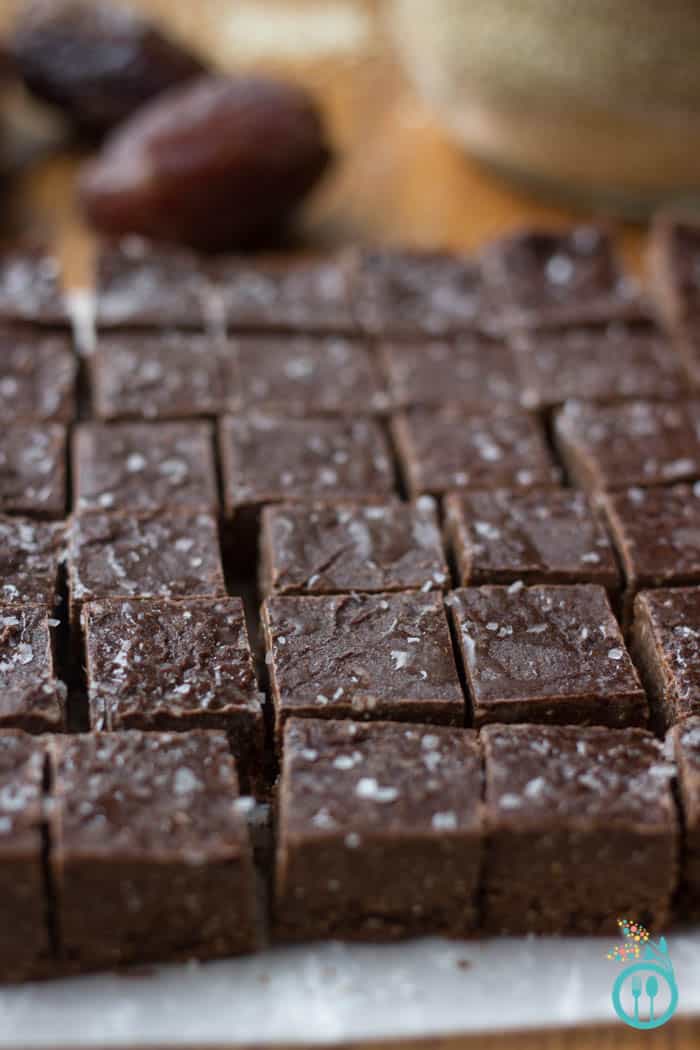 So if I was to tell you you that we're about to gorge ourselves on chocolate fudge, what you would think?
Let me guess…
"No we're not, I'm not breaking my healthy eating to eat fudge."
"Okay, but tomorrow I'm not eating anything unhealthy."
"Nah, I'd rather not right now, but you enjoy it!"
"Well, maybe I'll just have a piece or two…"
 And the scenario continues.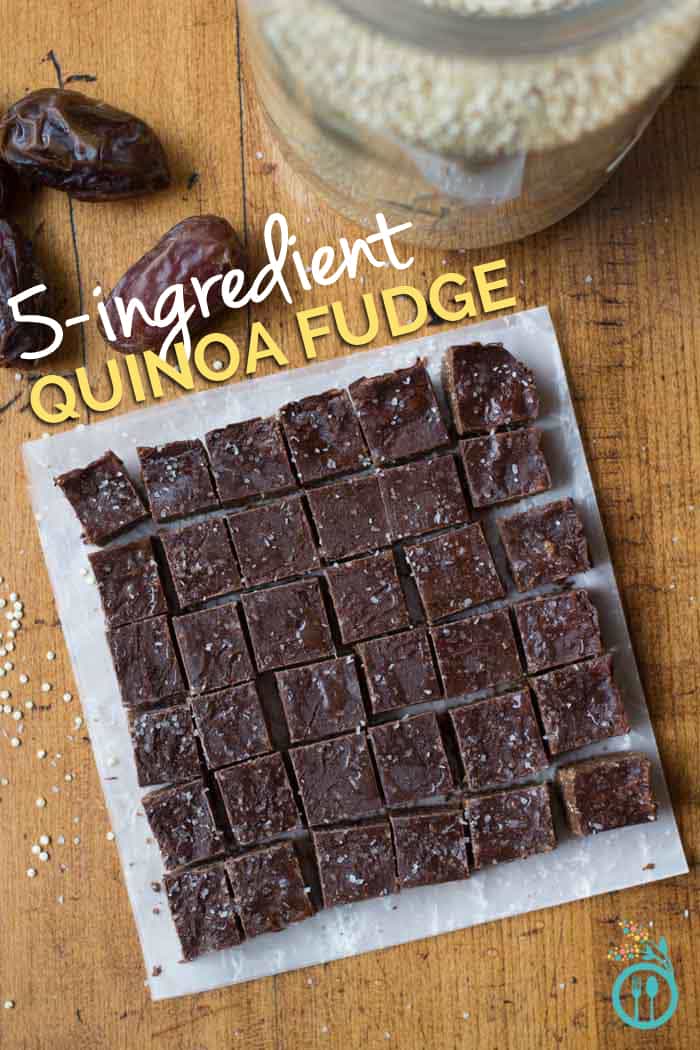 For me, I think it would be the second one. It's hard for me not to indulge on sweets, but then I find that I'm beating myself up the next day because I "broke" my healthy regimen.
Granted, I do allow myself to have a sweet everyday, it's when I sit down after dinner and eat four cookies instead of one, that really gets me. Sure they were delicious, but totally unnecessary.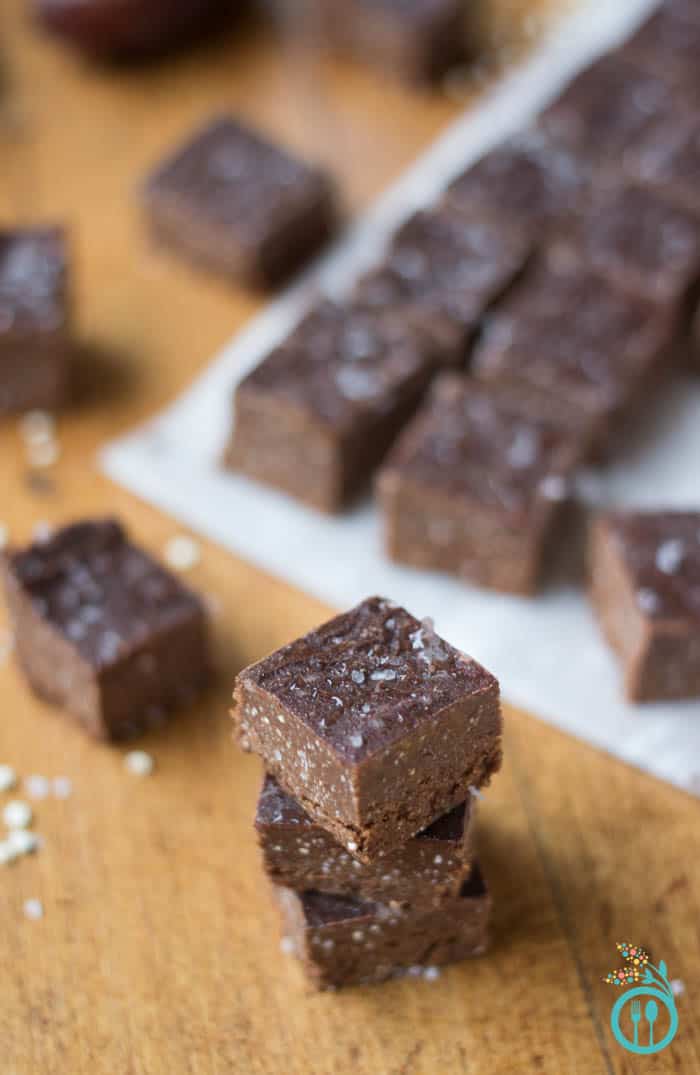 Which is where this quinoa fudge comes in.
Traditionally, fudge is made with milk, butter, cocoa powder and sugar. Lots and lots of sugar. It starts with boiling the ingredients for a while until they reach that perfect stage, then chilling in an ice bath and letting it firm up. It doesn't sound that complicated, but for those of us who want our desserts to be quick and hands off (ahem…me!), it's a pain.
I'd so much rather just have cookies…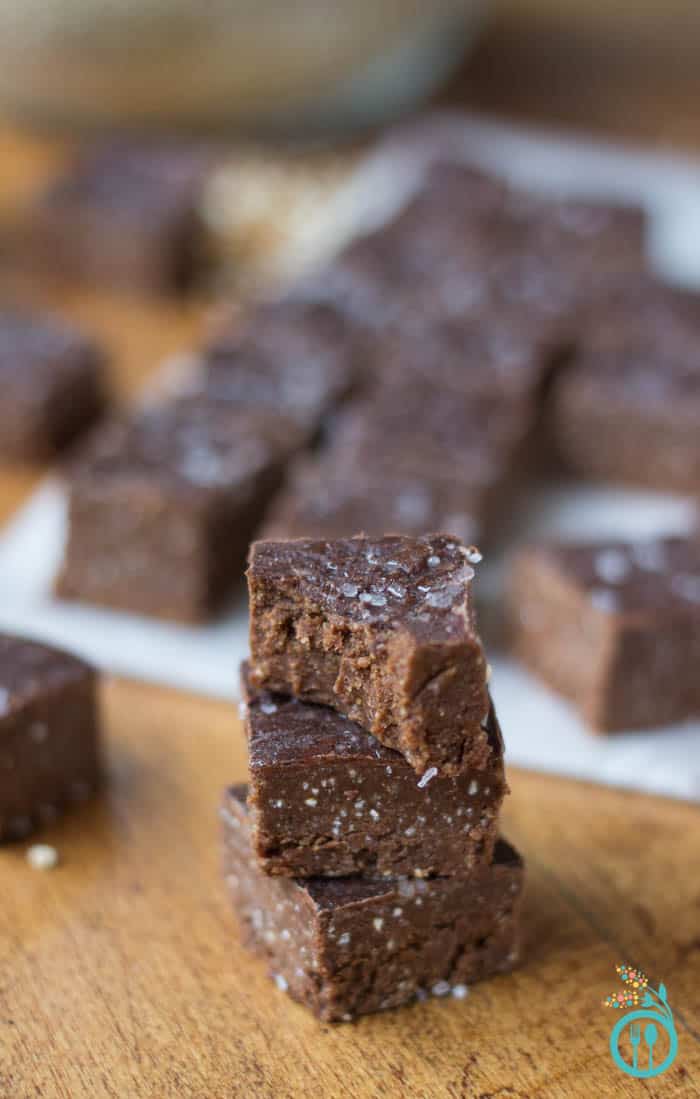 But fudge is indulgent, so I suppose you could say that indulgent desserts should take time. They need time to develop the flavors. You need to let the ingredients meld together for the perfect texture. And and so on.
Well my friends, I wholeheartedly disagree. I do not think that you should have to spend hours in front of the stove making something delicious. I do not think you should have to bother with candy thermometers and boiling sugar just to have candy.
I think it can be easier. And better for you.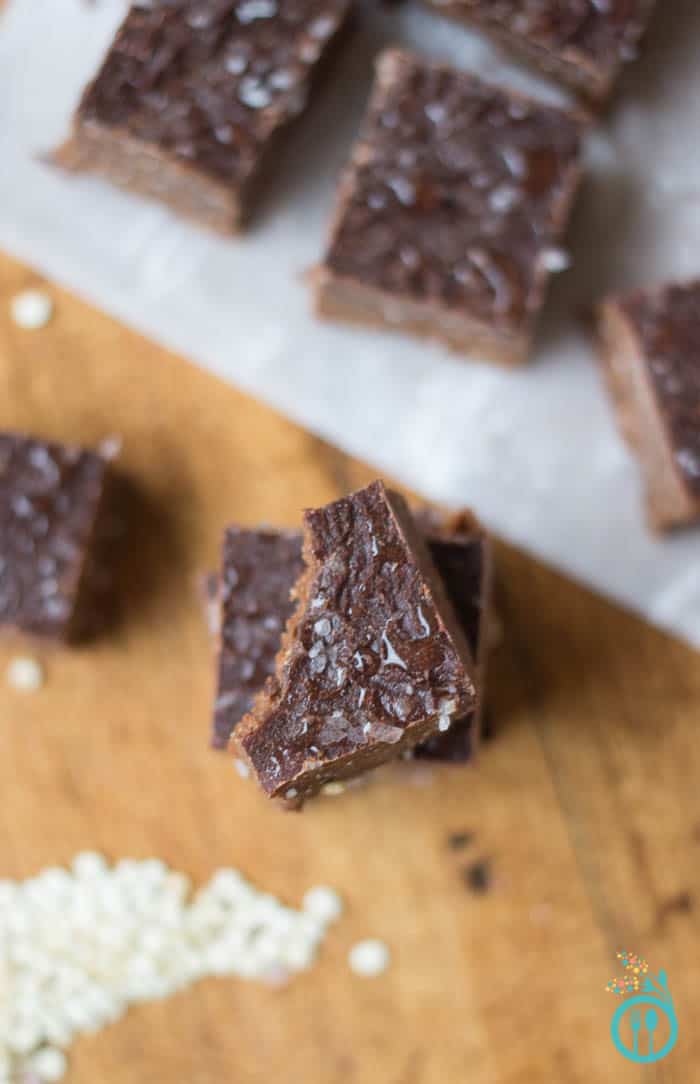 Which is exactly what this recipe for quinoa fudge is all about. It's quick. It's easy. It only takes 5 ingredients. No boiling. No waiting for sugar to caramelize. And yet still every bit as delicious.
This quinoa fudge is rich, decadent, a pure indulgence. Except with this recipe, it doesn't have to be a sporadic thing. Why? Because we've skipped out on all the bad stuff and added in healthy, whole-food ingredients, making your dessert less of a true dessert and more of an energizing snack that just tastes like dessert!
I'm sure you'll love this one. It's going to be a staple in my house forever. And next up? I'm going to start playing around with some other flavors – peanut butter anyone?
Enjoy!
5-Ingredient Vegan Quinoa Fudge
This quinoa fudge is rich, decadent, a pure indulgence.


Instructions
In a dry skillet, toast the quinoa on medium heat until it begins to pop and is fragrant, about 1 - 2 minutes. Toss it a few times to ensure even toasting.

Add quinoa to a high powered blender and blend on high until it resembles the texture of flour. Transfer to a food processor.

Add dates, cocoa powder and coconut oil. Process until combined.

With processor running, add water 1 tablespoon at a time until a dough has formed.

Line a small container (sandwich sized works great) with plastic wrap. Press dough into container and smooth with hands. Sprinkle with sea salt (if using).

Place in freezer for 3 - 4 hours until set.

Remove from freezer, a cut into small, 1/2" squares (remember these are bite sized!). Store in freezer and enjoy whenever the chocolate craving hits!
Nutrition
Calories:
27
kcal
|
Carbohydrates:
5
g
|
Potassium:
54
mg
|
Sugar:
3
g
|
Vitamin A:
10
IU
|
Calcium:
5
mg
|
Iron:
0.2
mg
Filed Under: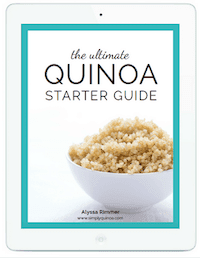 New to cooking quinoa? Grab your FREE Quinoa Starter Guide!
Become part of the Simply Quinoa community and receive weekly emails with exclusive content that I only share in email, as well as my in-depth guide to starting your quinoa journey.
Want more quinoa dessert recipes?
Follow my board on Pinterest!