How to make quinoa dessert recipes. We've taken 5 classic desserts and turned them into healthy and delicious desserts that use our favorite food: quinoa!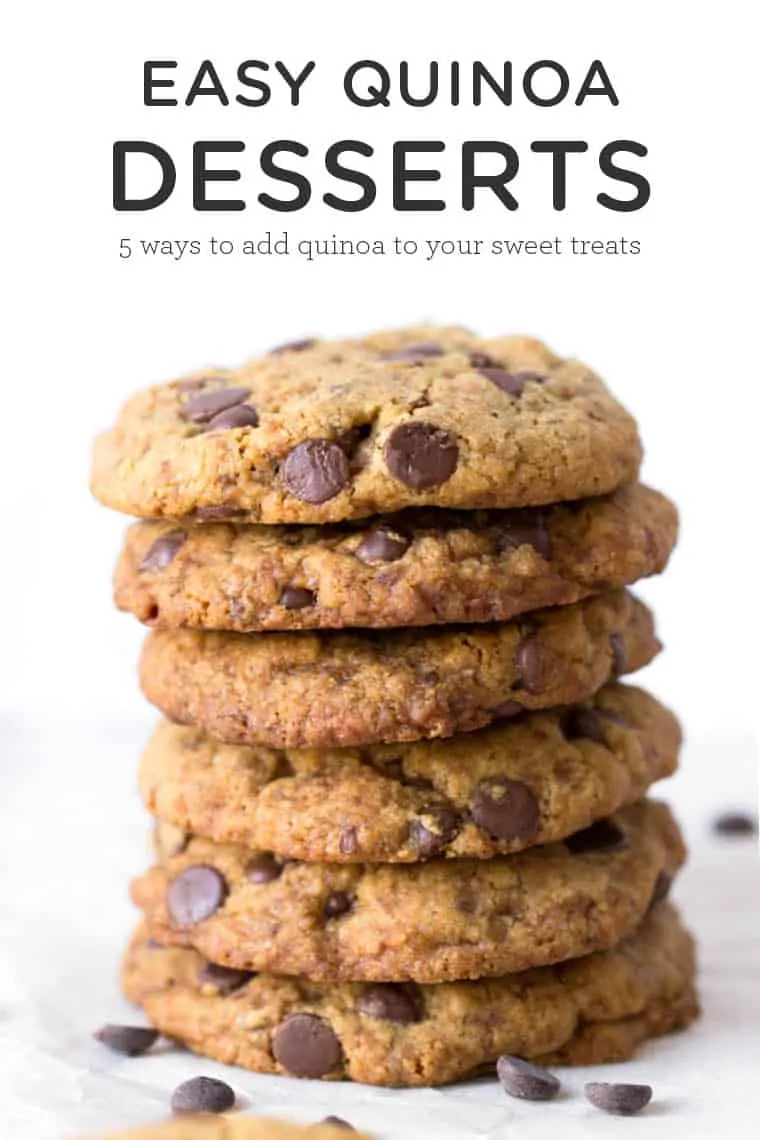 You already know I'm a big fan of sneaking quinoa into pretty much every recipe imaginable. From breakfast, lunch, dinner, snacks and yes, even dessert, there's always a place for quinoa in the mix.
I have a major sweet tooth, so adding quinoa to my desserts allows me to add extra protein and nutrients to my treats meaning there's a little less guilt when I have that extra cookie (or two). I mean really, who doesn't love healthy desserts?
But I'd also venture to guess that quinoa isn't the first ingredient you think of when you think of dessert. Well, let's change that because quinoa dessert recipes are just the best! And here's some inspiration: 5 dessert recipes you had no idea that you can make with quinoa!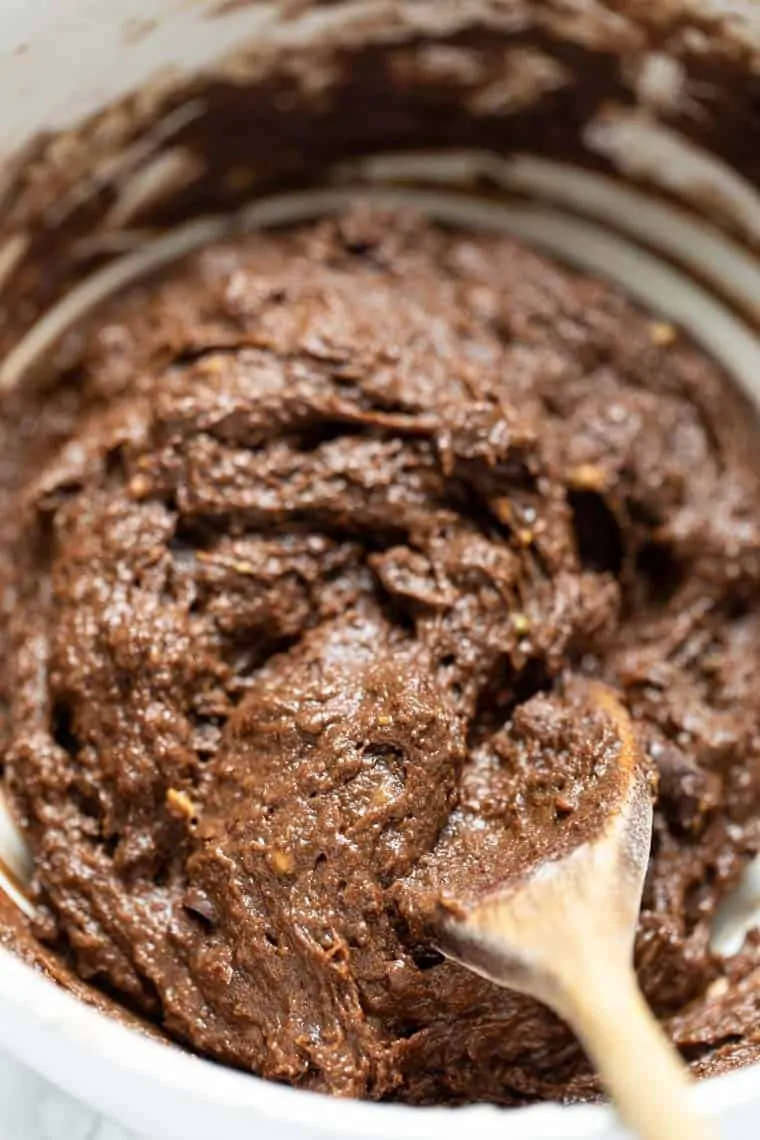 How to Bake with Quinoa
There are a few different ways to bake with quinoa. First, you can use cooked quinoa. But you can also use quinoa flour and quinoa flakes. I personally opt for using quinoa flour most frequently, but I love all three methods.
If you're specifically wanting to make a quinoa dessert, then I recommend first looking at the recipe you want to recreate. Does it use flour? Does it use oats? What consistency does it need? From there you can determine which type of quinoa is best for you.
Here's my general rule of thumb for baking with quinoa:
Cooked quinoa: awesome as an add-in for extra texture
Quinoa flour: a great supplemental flour for pretty much all types of baked goods.
Quinoa flakes: an alternative to oats or to use as a mix-in for a lighter texture
Benefits of Using Quinoa in Desserts
The benefit of using quinoa in your dessert recipes is that it's also going to make the more nutritious. As we know from our quinoa nutrition facts post, quinoa is PACKED with protein and fiber, which means cooked quinoa, quinoa flour and quinoa flakes are also full of protein.
The other benefit is that because quinoa is high in protein, it's great for gluten-free baking. Specifically, quinoa flour as it helps to provide a little more structure than rice flour and also has a really soft texture. I just love it!

Healthy Quinoa Dessert Recipes
Now for today's post, we're talking about using quinoa in some of the more classic dessert recipes. I've got 5 classic desserts that I've kind of reinvented with their own little quinoa twist.
Here's what we're making:
Chocolate Pudding
Chocolate Chip Cookies
Vanilla Cake
Chocolate Fudge
Fudgy Chocolate Brownies
Ready to dive in? Let's do this!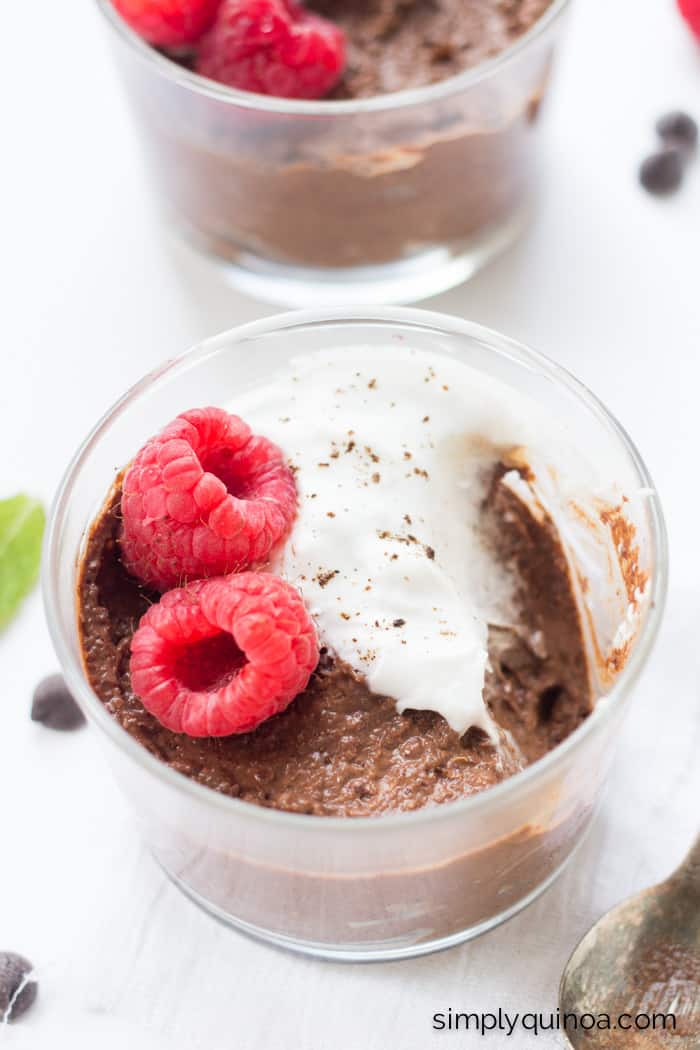 Chocolate Pudding
Chocolate quinoa pudding might look like that same old, fat-filled pudding that you're used to, but this one is made with only whole food ingredients, is high in protein and fiber and naturally sweetened. The recipe calls for cooked quinoa which has been blended up to make this ultra creamy and decadent pudding. That's right, no refined sugar, gluten, dairy OR eggs here. Just simple old chocolate goodness.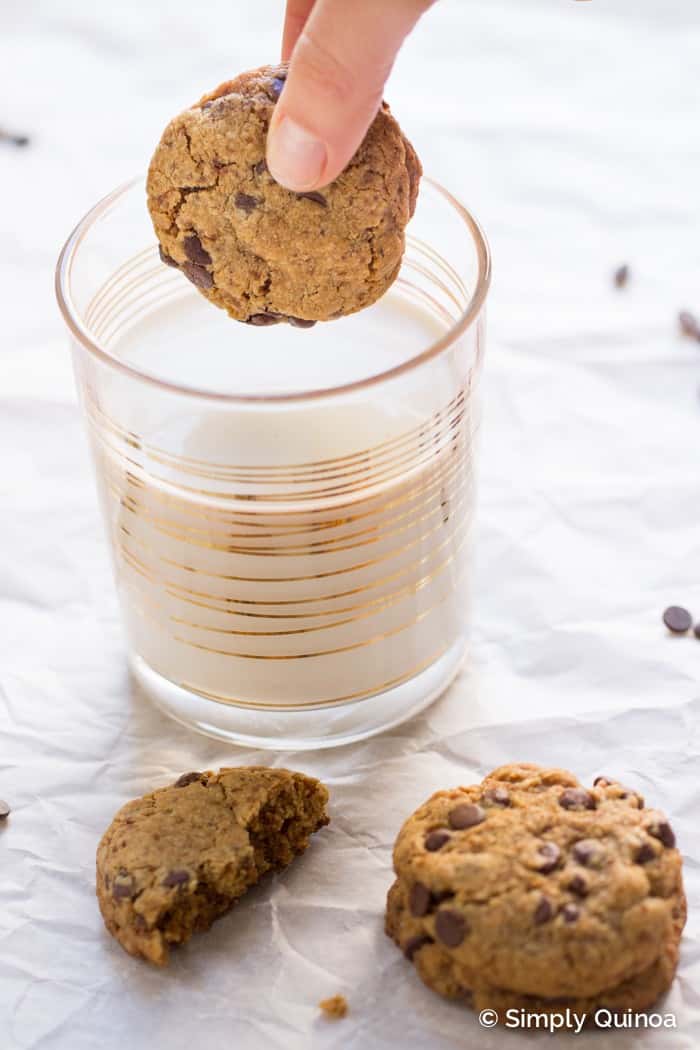 Chocolate Chip Cookies
These chocolate chip cookies are made with a blend of quinoa flour and brown rice flour which not only gives the cookies great flavor, but it also adds protein. They're sweetened with coconut sugar instead of cane sugar and instead of butter we use coconut oil. Plus, there are no eggs! These cookies are totally decadent but 100% healthy too.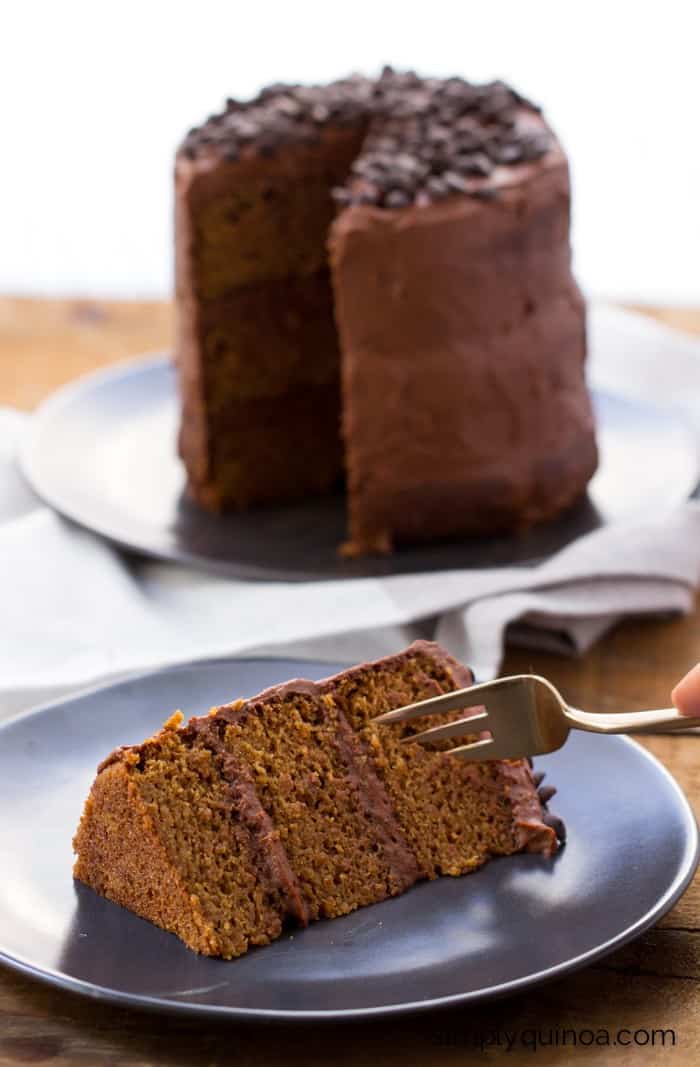 Classic Vanilla Cake
Cake made from quinoa? Sounds too good to be true, but this recipe is proof that making the perfect vanilla birthday cake doesn't have to mean reaching for a boxed cake mix at the grocery store. And the best part? This vanilla quinoa cake couldn't be easier to make. Whether you want a layered cake, a sheet cake or something totally different, this cake lets you do it all!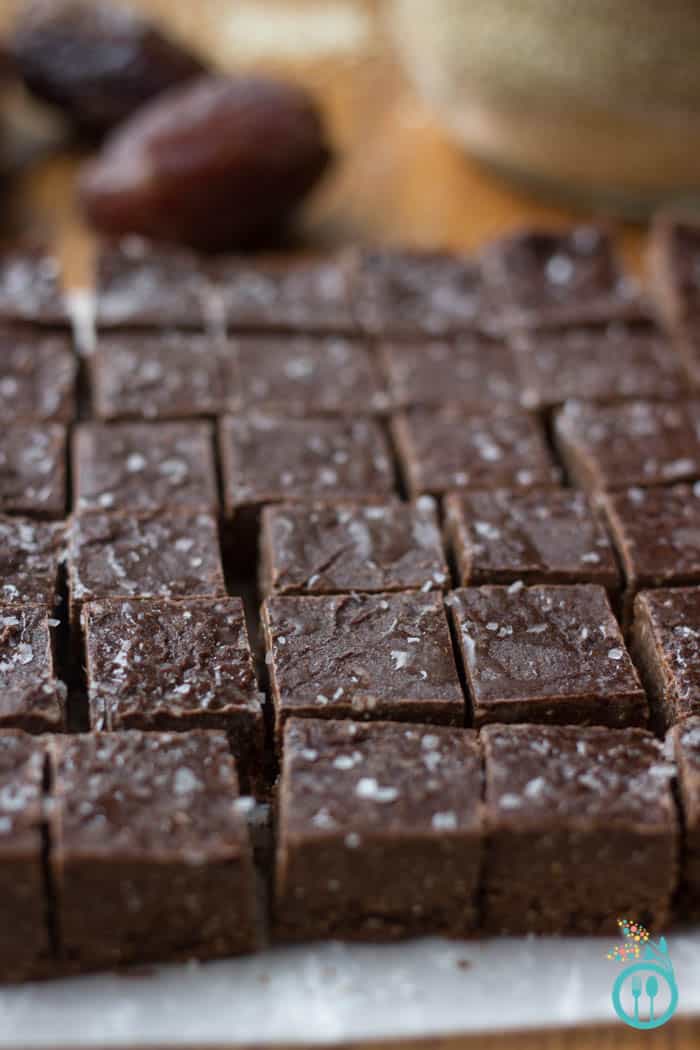 Chocolate Fudge
This next recipe, for healthy chocolate fudge, is a pretty big departure from the original recipe. In fact, it's pretty much the opposite. But don't worry, it's every bit as delicious. Rather than biting into a piece of chocolate fudge that's loaded with dairy and sugar, make this chocolate quinoa fudge instead. Not only is it no bake, but it's only 5 ingredients and can me made in less than 10 minutes!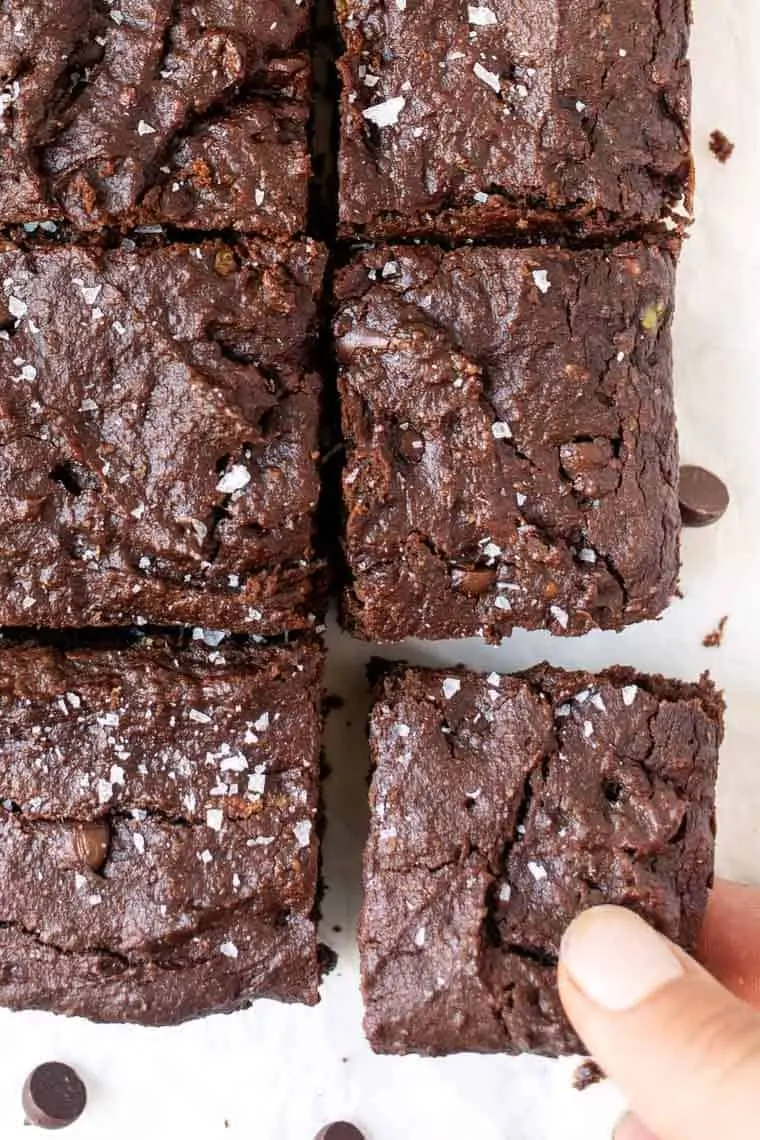 Decadent Chocolate Brownies
Last but not least…brownies. Super chocolatey, super fudgy, and totally healthy brownies. We've made a few different chocolate brownies on the site before and guess what? They all have quinoa in them! Which one are you going to try? Here's what we've got:
They're packed with plant-based protein, are sweetened naturally and are gluten-free and vegan. They're pretty much the most perfect dessert ever!
What's Your Favorite Dessert?
I'd love to know what your favorite classic dessert recipe is! I'd love to know what recipe you'd like to see remade in a healthy way. I'll add it to our list!