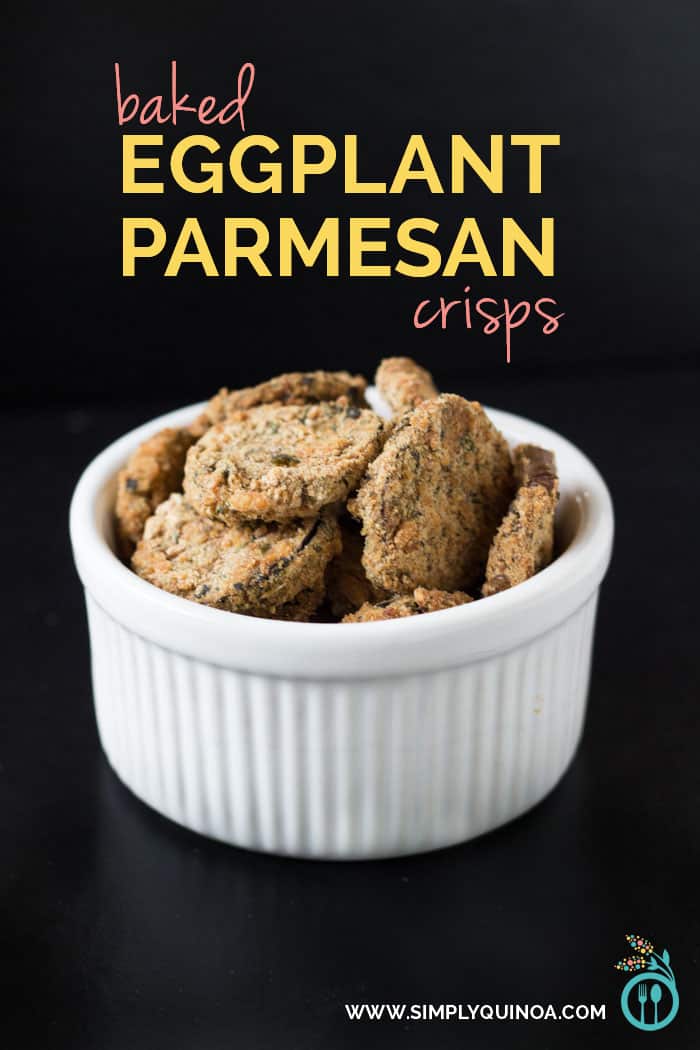 First, I want to welcome you to the brand new SIMPLY QUINOA! I'm thrilled for you to be here and encourage you to take a peek around and see what's new. I think you're going to really like it 🙂
Yes, there's a new name and look, but there's so much more to take in – I can't wait to hear what you think.
The thing I'm most excited for is that the content is organized I have cooking videos that bring you behind the scenes into some of my favorite recipes, there's a section dedicated to learning more about quinoa and how to use it, and of course there are recipes. Lots and lots of recipes.
But the thing I'm most excited about is that our content no longer lives as just one long scroll, it's designed in a way that makes it easier to find what you're looking for and helps you focus on what you're most interested in. Because after all, that was the driving force behind this evolution was making everything more simple and easy for you.
You are why I'm here and who these recipes are for.

So please, discover, watch and taste your way through the new site. And I'd love to hear what you think!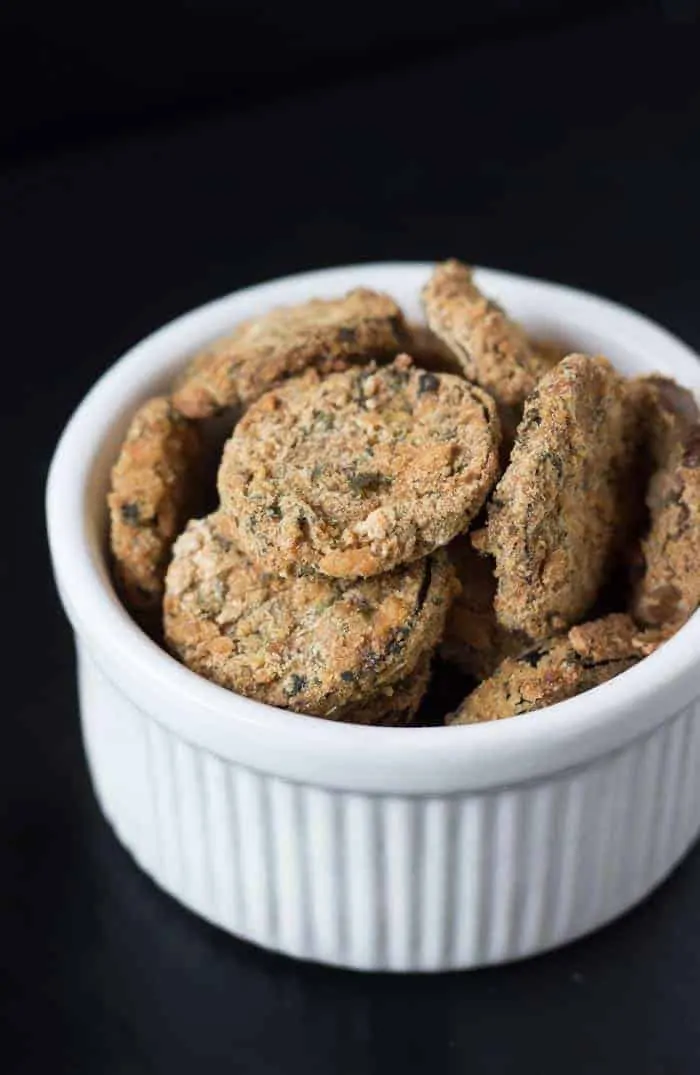 Now, it's time to talk food.
But I have a question first: are you a snacker? If you are, raise your hand. (I'm hoping I see quite a few hands raised on the other side of the screen…!)
Personally, I'm a total snacker. Since I work from home (in a miniature NYC apartment), I practically live in my kitchen all day long which means I'm also nibbling on things throughout the day. This could could pose a serious problem to my derriere, but I've had to make adjustments in my new lifestyle to satisfy my love for snacking, by making sure I have something healthy and nutritious to grab.
You already know about my obsession with tortilla chips, so if those are within reach, I'm eating them. It's a problem, but I seriously can't help myself. So it was my goal to come up with a recipe that was not only vegetable based, but also had that crunchy, salty, chip-like texture that keeps me coming back for more.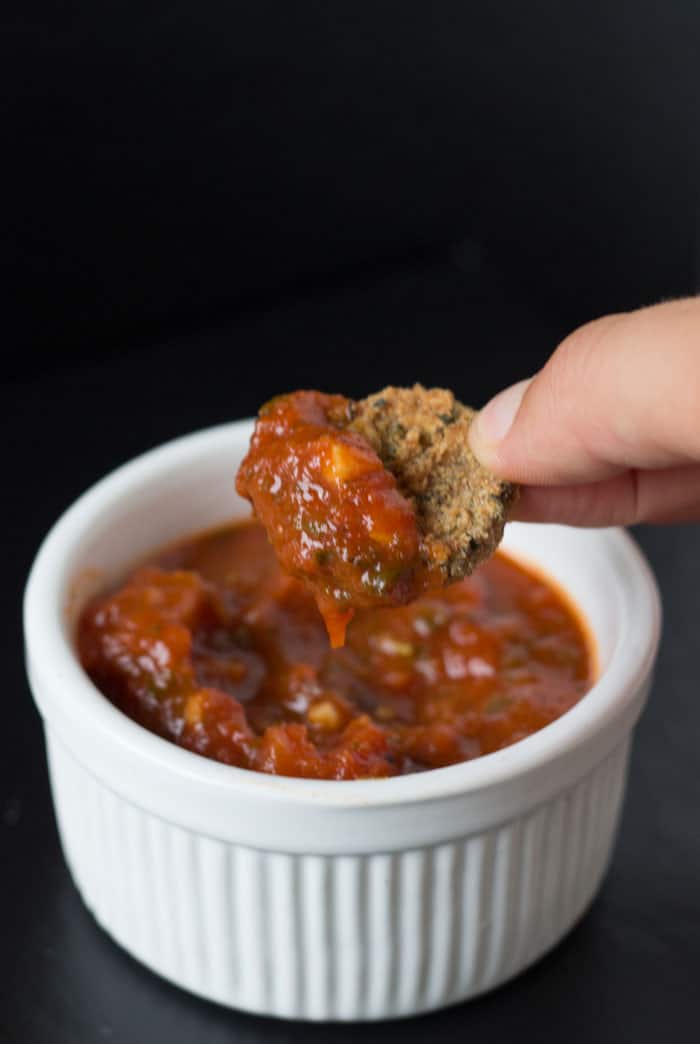 But before we get to that, we need to address the elephant in the room. See here's the thing I've noticed, when it comes to snacking: most of us have it all wrong. We look for things that are labeled as "healthy" – low fat, low calorie, etc. – that come in convenient packages that make healthy snacking a breeze. Rice crackers, fat-free chips, low-calorie granola bars…you get the idea.
Trouble is, these foods that we consider to be "healthy" and good for us, are LOADED with crappy ingredients and chemicals that actually end up causing more harm than good in our bodies. While these snacks may satisfy your cravings and cause those hunger pangs to disappear, they're short lived.
Your hunger will quickly sneak back up on you, you'll grab another handful of crackers (or chips, or whatever), you'll be okay for another hour and then repeat the cycle again. It's a vicious cycle that we need to break.
So here's the deal:
I have a few quick tips for healthy snacking that will make this process more simple and will help you make the better decisions about what to eat when you're reaching for that dreaded bag of crap.
Plan your snacks. You know you're going to get hungry, so why not plan your snacks ahead of time? I always carry a piece of fruit, a healthy granola bar, a handful of nuts, or chopped up veggies in my bag, so I know that when the hunger strikes, I'll have healthy, delicious options to choose from.
Stock your kitchen correctly. It seems fairly obvious, but if you don't bring those nasty packaged snacks into your home, you'll be far less likely to eat them. Instead, when you go to the grocery store opt for fresh fruits and vegetables, organic nuts and nut butters, hummus, natural granola bars, etc.
Don't be afraid of fat. Most people think fat is bad for you. Let me just say, fat is not going to make you fat. Especially when you're choosing healthy fats sources like nuts, seeds, avocados, coconut, etc. Fat is what your body needs to feel satisfied, so make sure you incorporate some fat into your snacks.
Eat regular meals. This kind of goes without saying, but if you eat regular meals, your body not only gets into a rhythm, but your metabolism and blood sugar stay more even. I eat three meals a day and have two snacks; one between breakfast and lunch and one between lunch and dinner. It keeps me energized through the day and helps me avoid overeating at my meals.
If you try and make your snack choices with these four tips in mind, you'll quickly find that making healthy choices is easy (and probably less expensive) and you're going to feel better. I promise.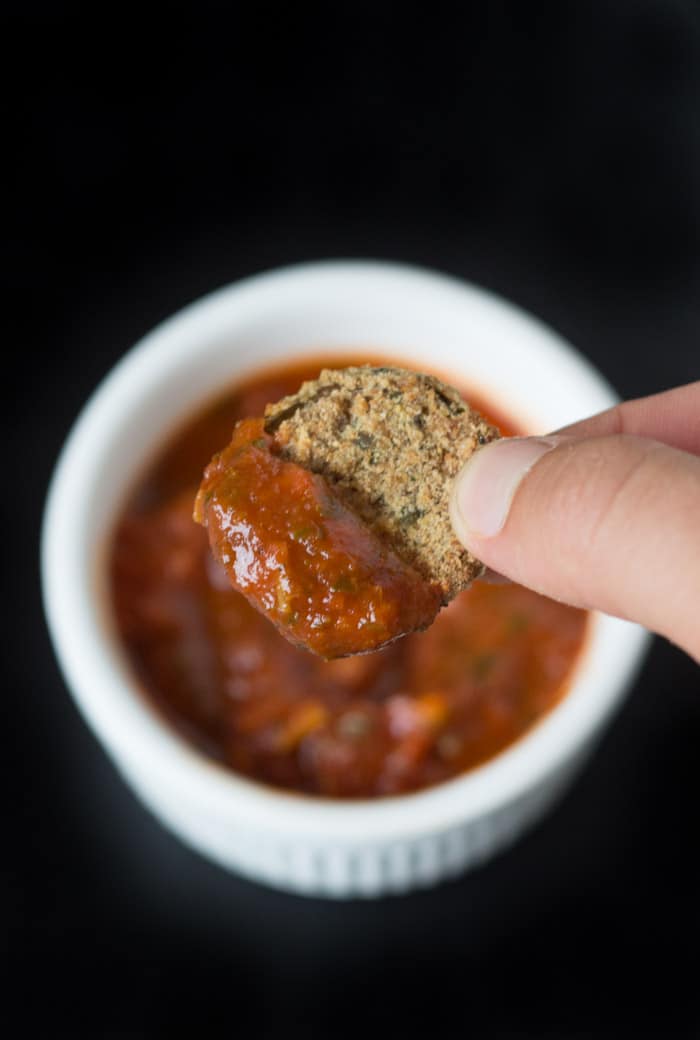 Today's recipe is my healthified version of chips. I'm calling them baked eggplant parmesan crisps because they taste have that crunchy, salty texture that I crave from chips, but they're made with eggplant and are delicious dipped in homemade tomato sauce.
The breading is a mixture of high-protein quinoa flour and crunchy brown rice crisps, tossed with some Italian spices. They're dunked in almond milk to help the coating stick and baked at 400 degrees until crispy. Perfection!
I used Japanese eggplant for this recipe, because I liked the idea of having little coins, but you could easily swap that out for regular eggplant and just have larger crisps. Or if you do make the larger version, you could also use them as a base for a sandwich or other sort of lunch. That would be delicious!
Either way you choose to make them, you're going to really enjoy them. Guilt-free snacking at its finest.
Baked Eggplant Parmesan Crisps
My healthified version of chips!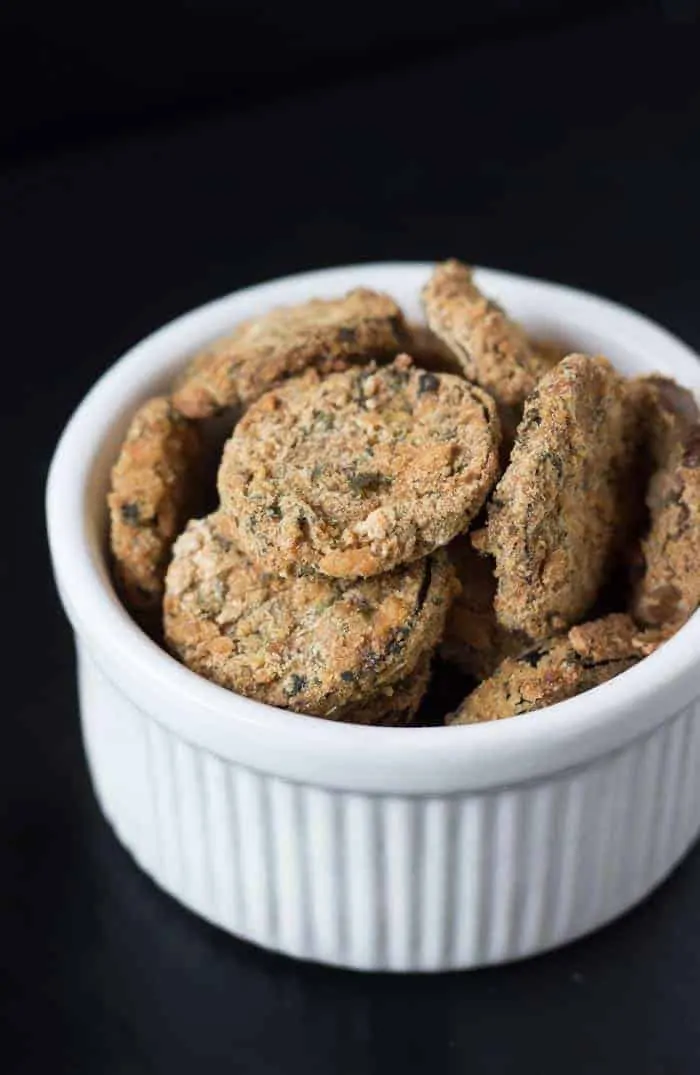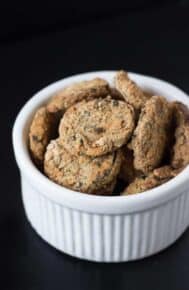 Instructions
Preheat the oven to 425 degrees F. Place a wire rack onto a baking sheet, spray with cooking spray and set aside.

Add the quinoa, spices and salt to a shallow bowl. Crush the brown rice crispies in your hands and add that to the flour mixture. Stir to combine.

In another shallow bowl, add the almond milk.

To prepare the chips, dunk one round in almond milk, then coat with breading. Dunk with almond milk again and add another coat of breading. Place on the wire rack.

Repeat with remaining eggplant until all chips are made.

Before placing in the oven, give the chips a quick spritz of cooking spray - this will help them get ultra crispy in the oven.

Bake on the center rack for 20 - 30 minutes until crispy. Flip half way through to ensure even cooking.

Let cool completely before storing. They're delicious dipped in homemade tomato sauce!
Nutrition
Calories:
18
kcal
|
Carbohydrates:
3
g
|
Sodium:
50
mg
|
Potassium:
74
mg
|
Fiber:
1
g
|
Sugar:
1
g
|
Vitamin A:
15
IU
|
Vitamin C:
0.7
mg
|
Calcium:
19
mg
|
Iron:
0.3
mg
Filed Under: