Who knew homemade vegan and gluten-free pancakes could be so fluffy, delicious, and easy to make?! Here's 21 of the BEST Quinoa Pancake Recipes so you can have a special breakfast any day!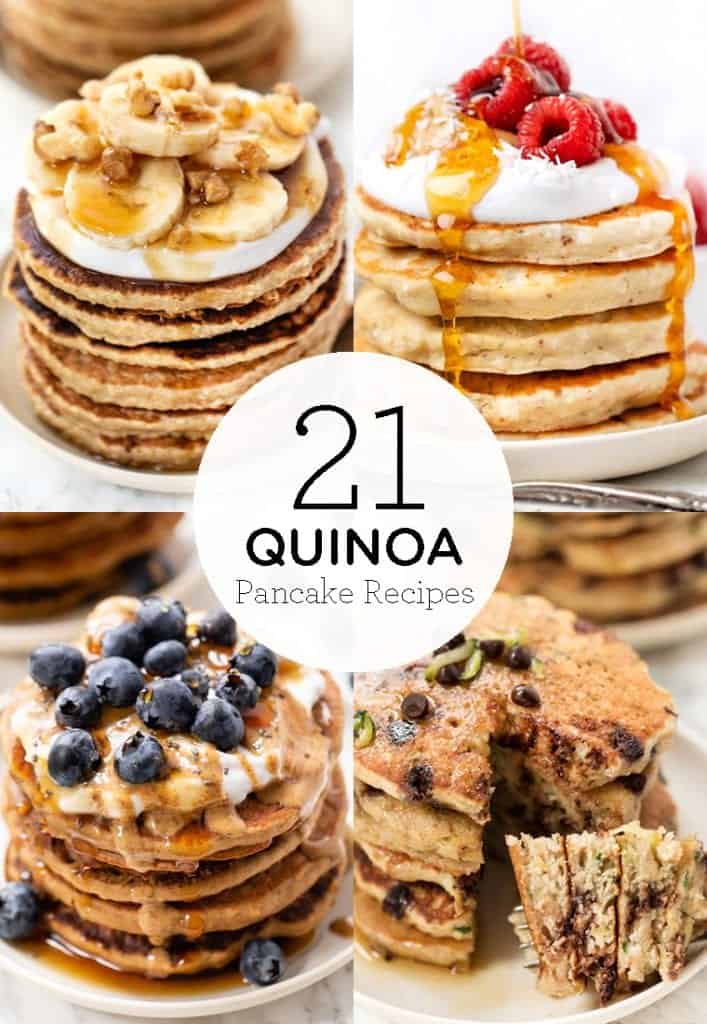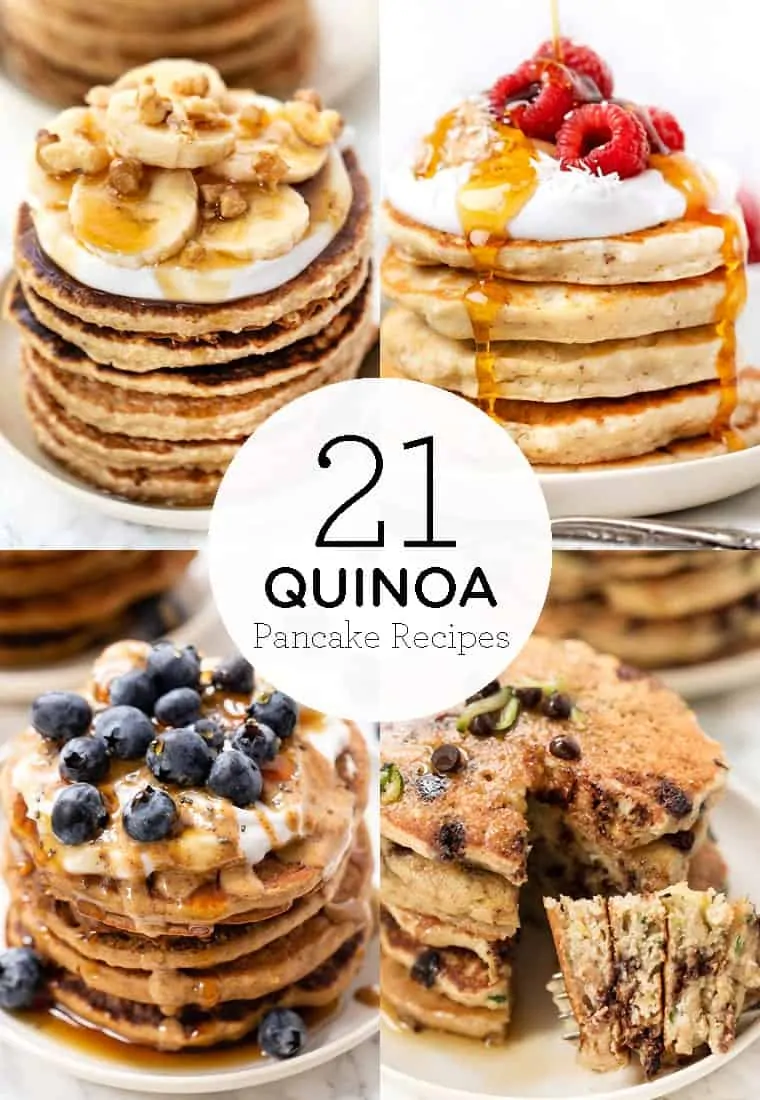 A stack of fluffy pancakes drizzled with maple syrup might not be the first thing you picture when you think of a gluten-free or vegan diet. However, healthy and delicious homemade pancakes are super easy to make. I've found that using quinoa (quinoa flakes, quinoa flour, or cooked quinoa) in pancakes gives them the best fluffy texture.
So, today I've rounded up 21 of the best quinoa pancake recipes for you. All of these recipes are gluten-free, and most are vegan and dairy-free as well. Just top any of these flapjacks with your favorite toppings like fresh fruit or almond butter, and voila, you've got a special homemade breakfast the whole family will love!
Many of these recipes are from SQ, but I've also included recipes from some of my favorite bloggers. There's sure to be something for everyone on this list! Don't forget to pin this post so that you can come back to this list over and over again!
Homemade + Healthy Quinoa Pancake Recipes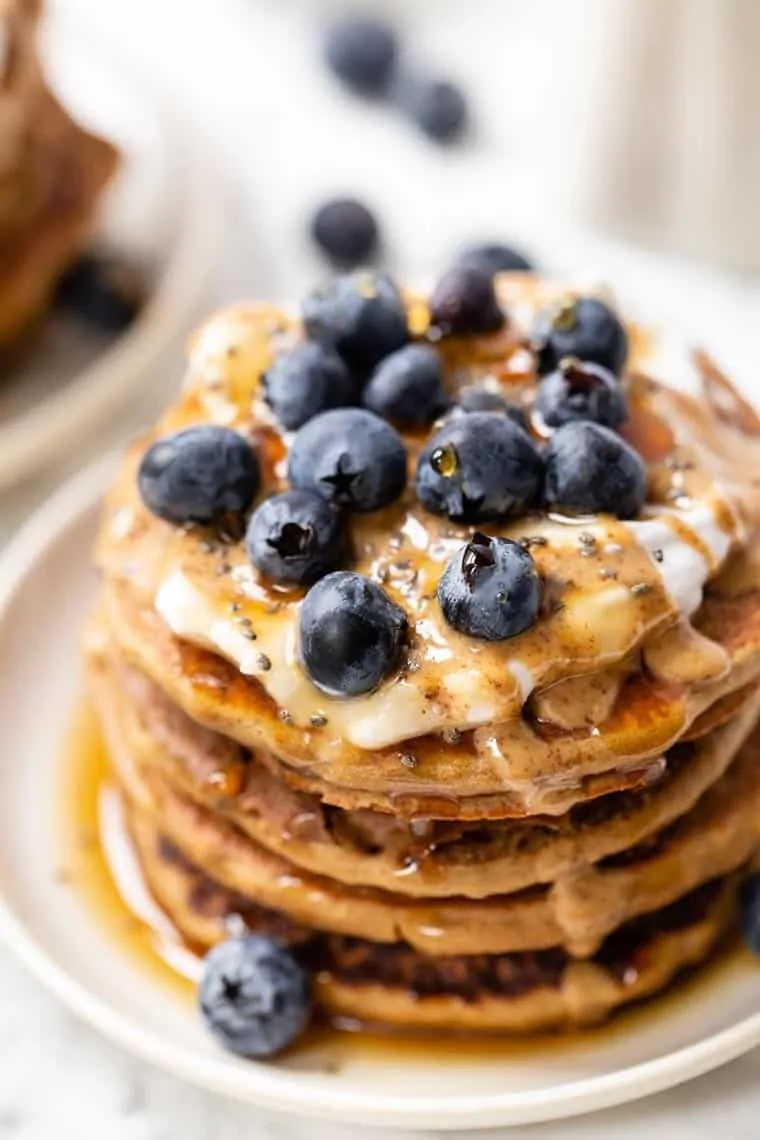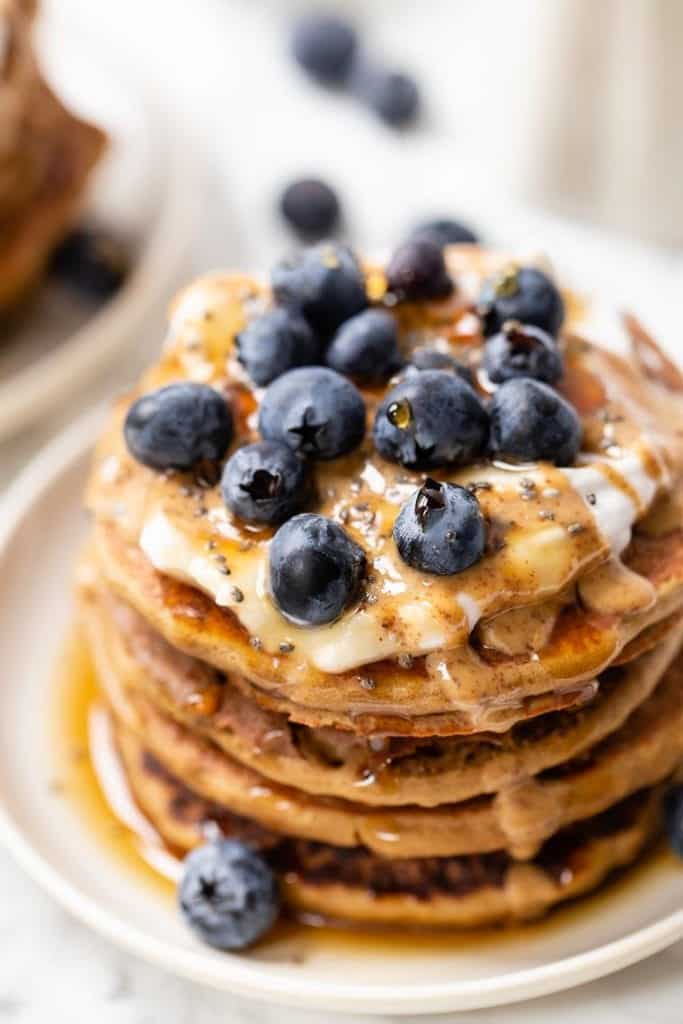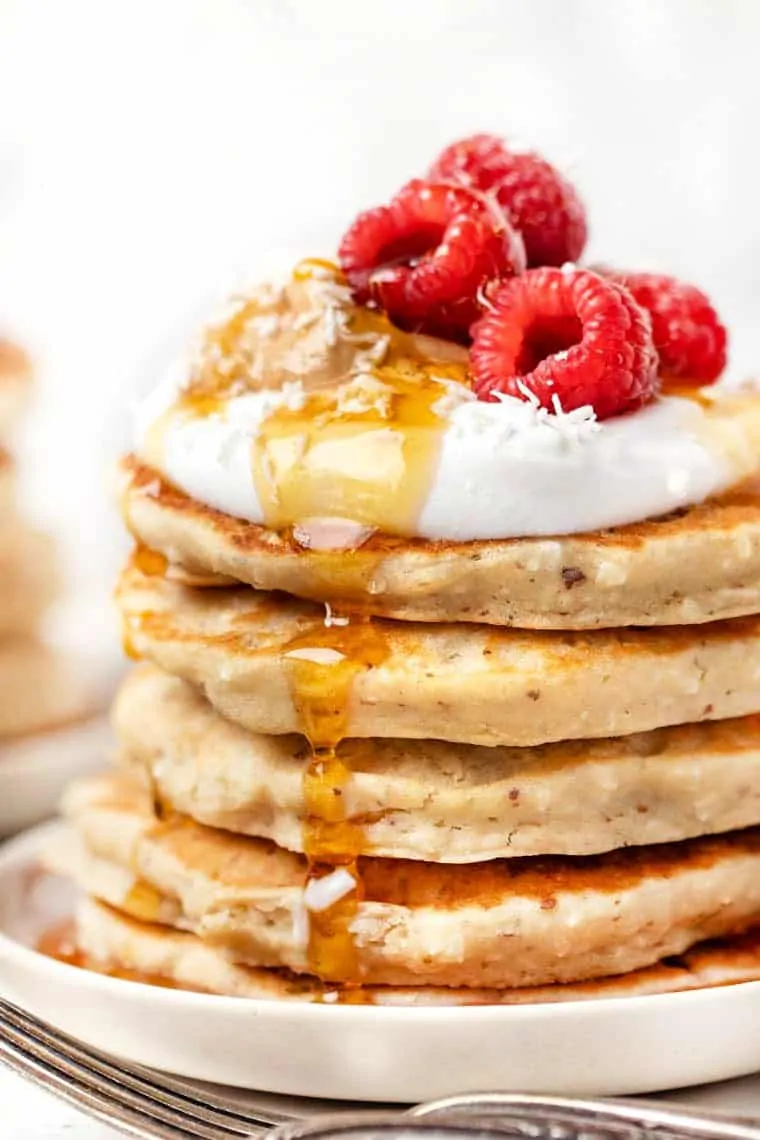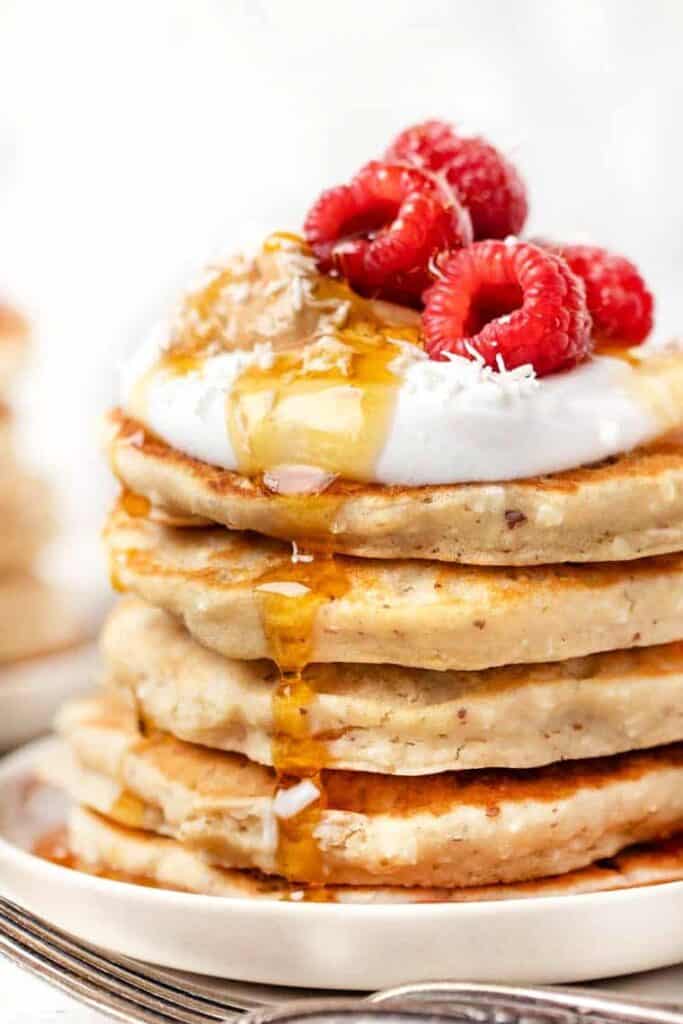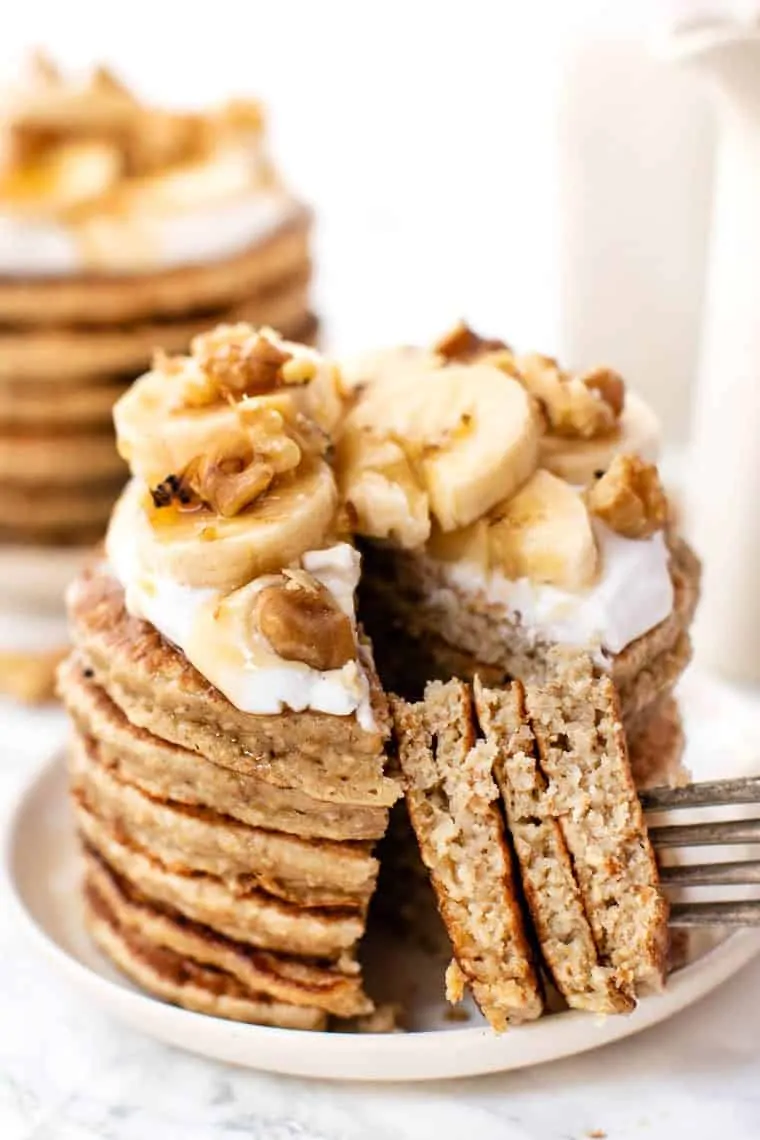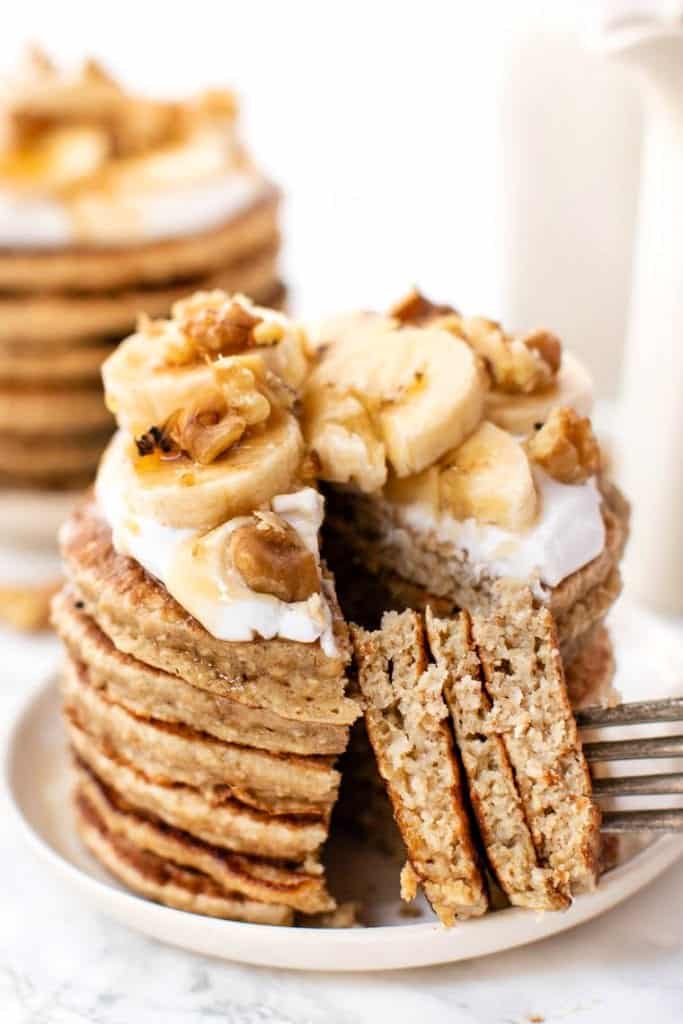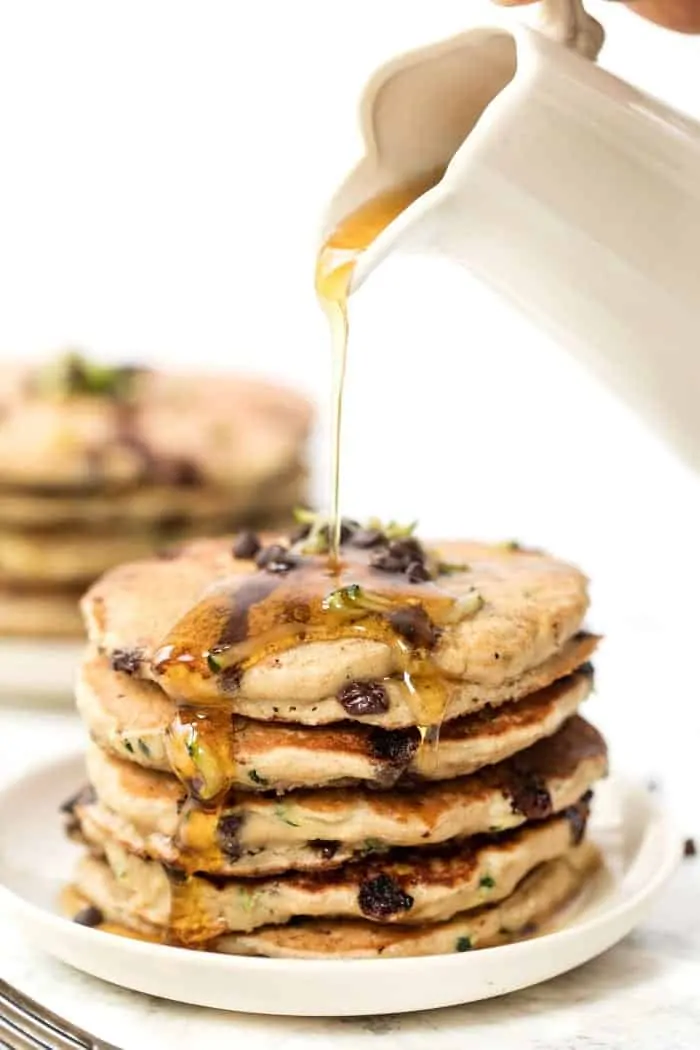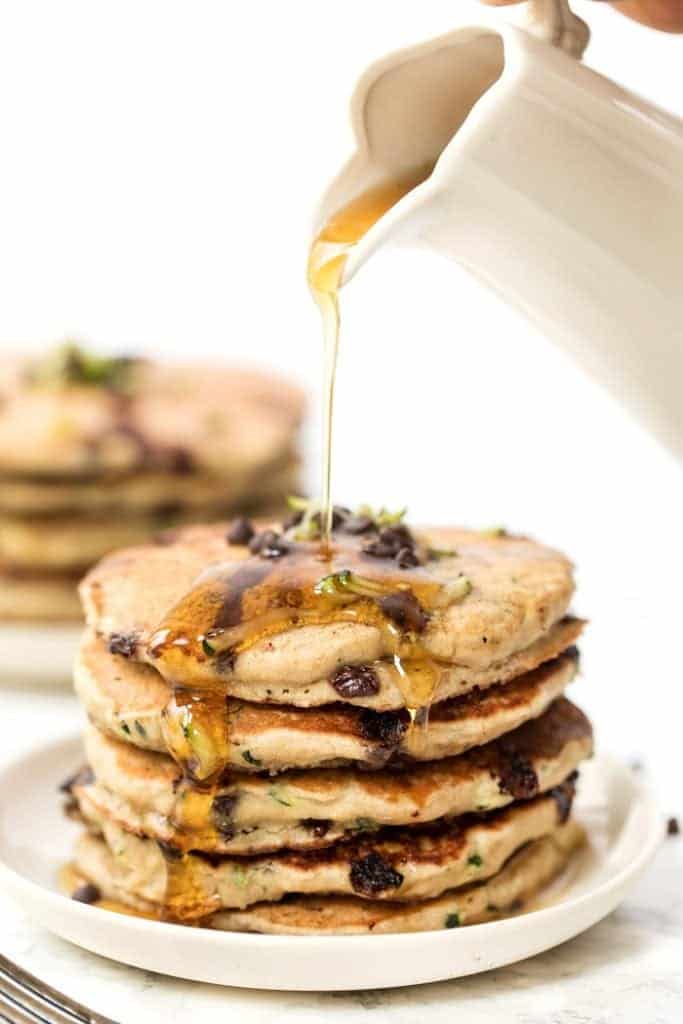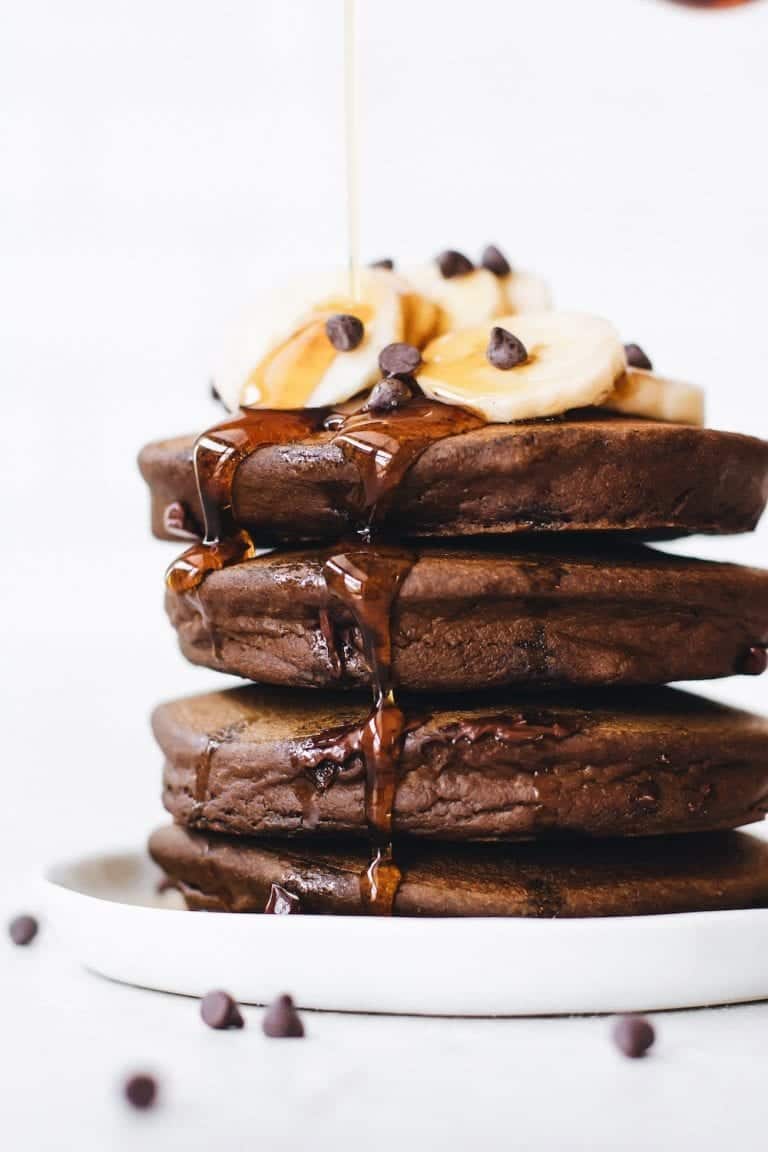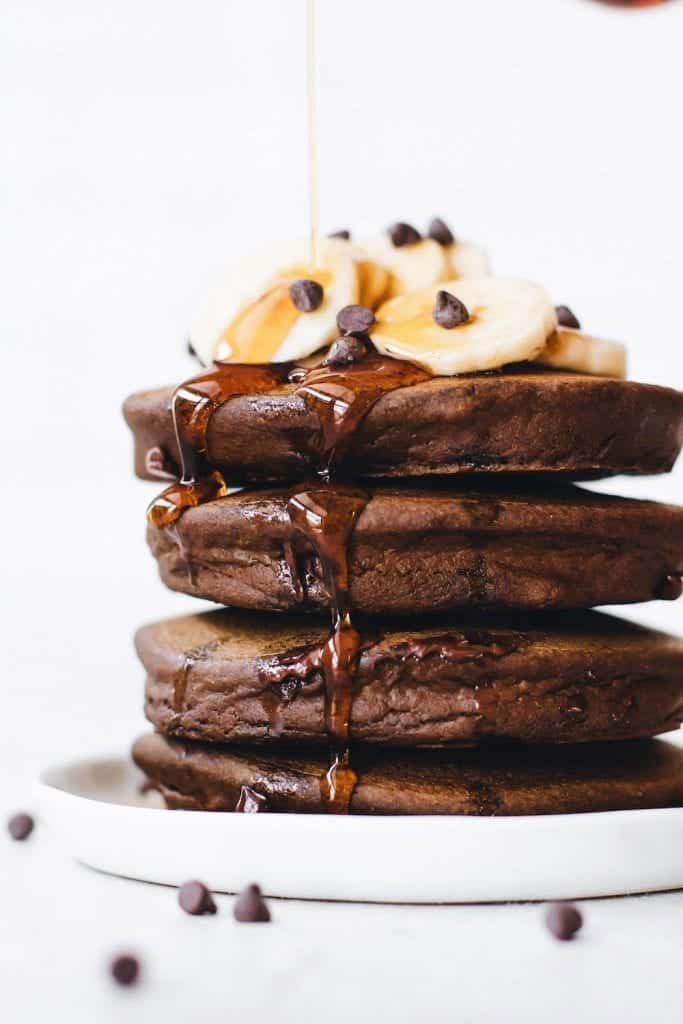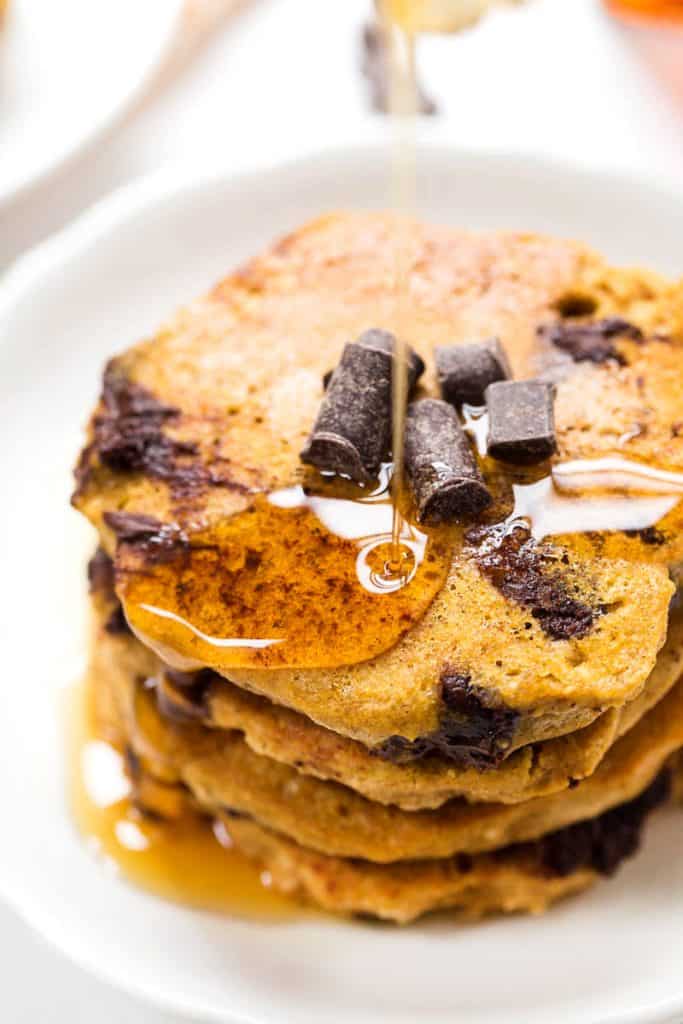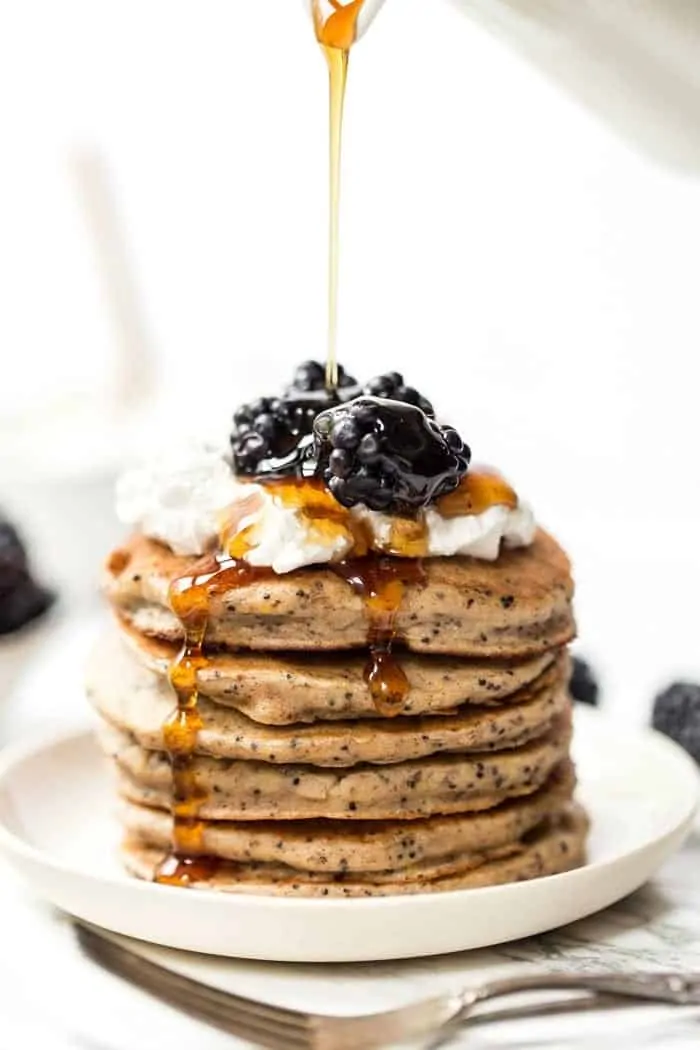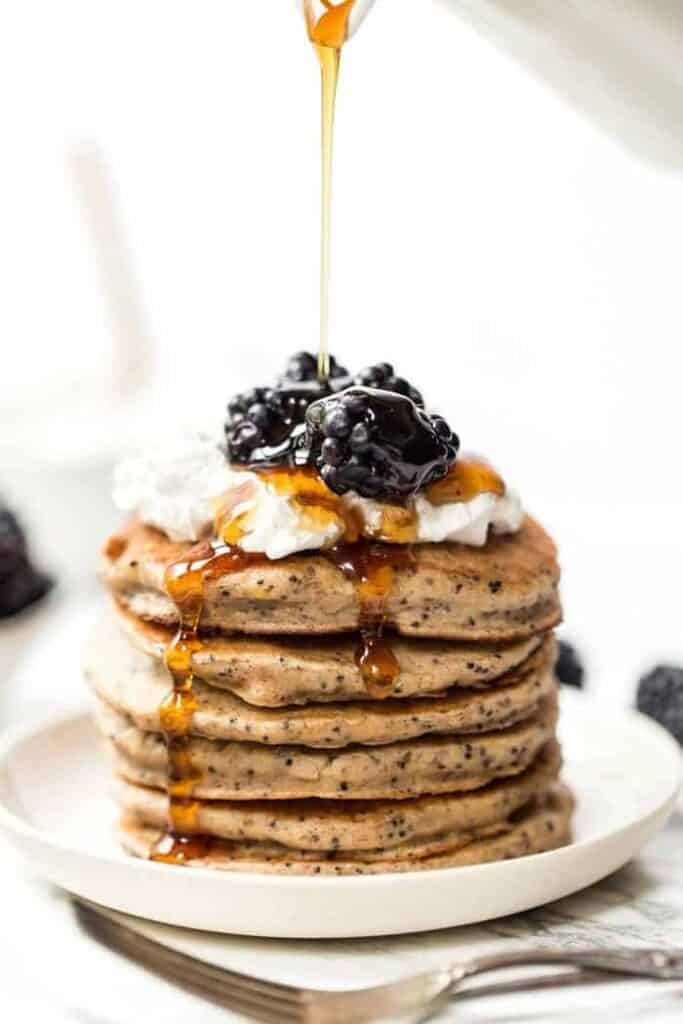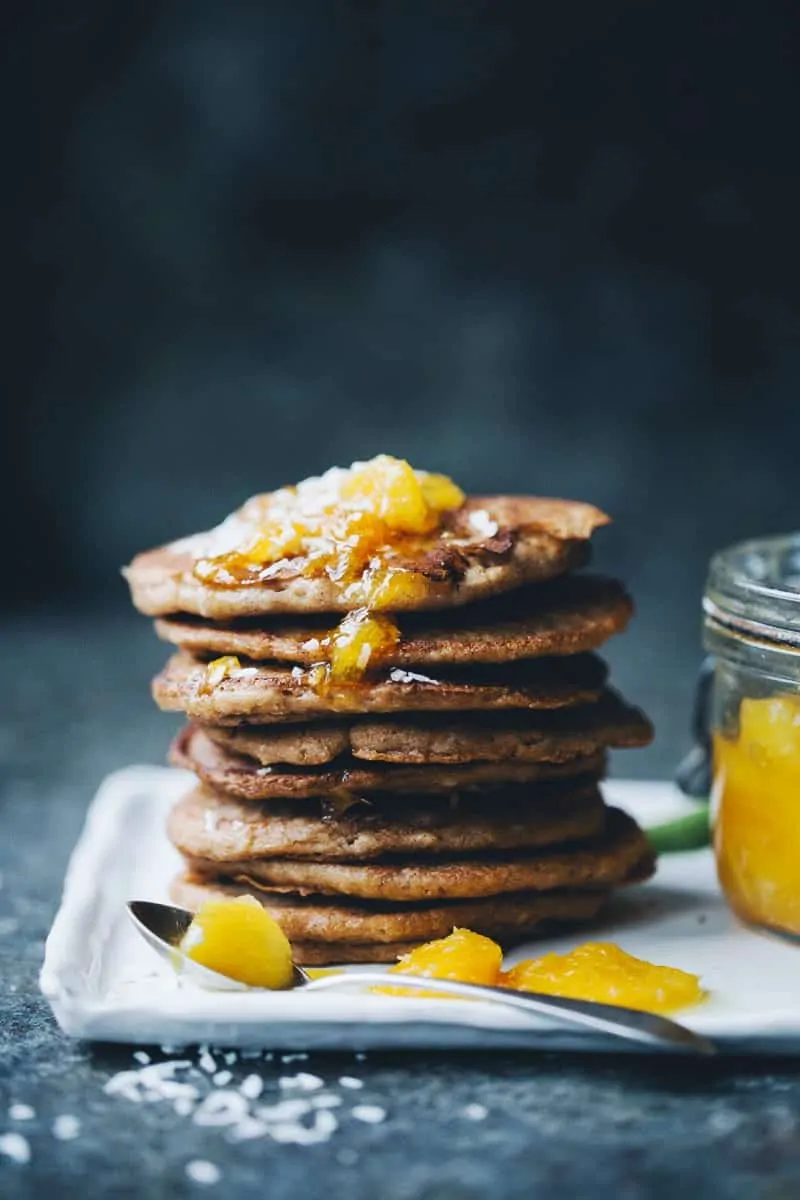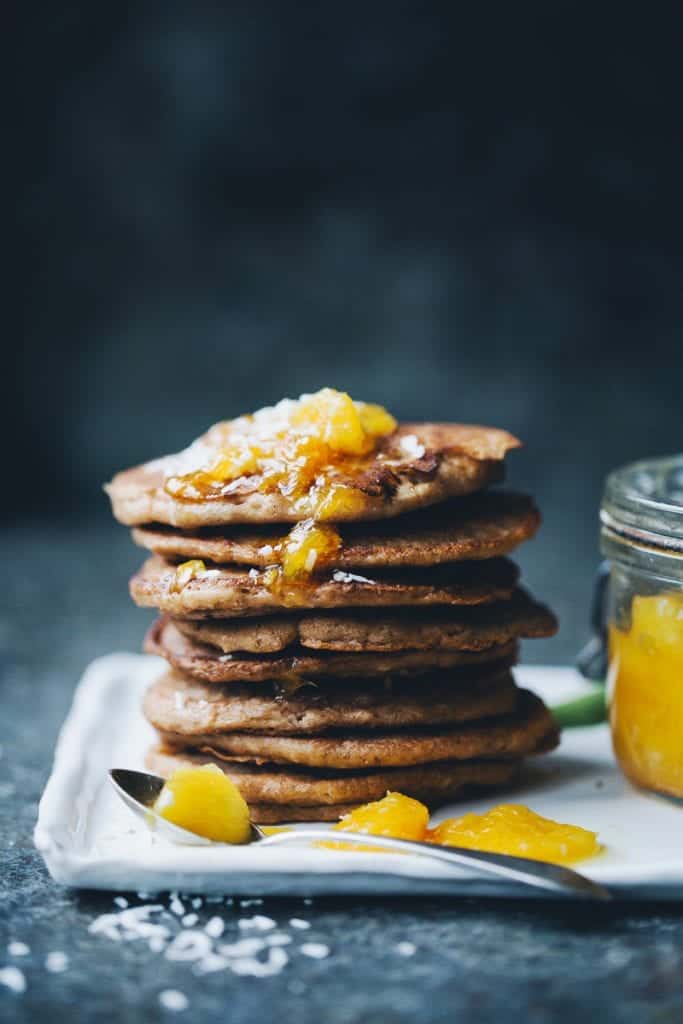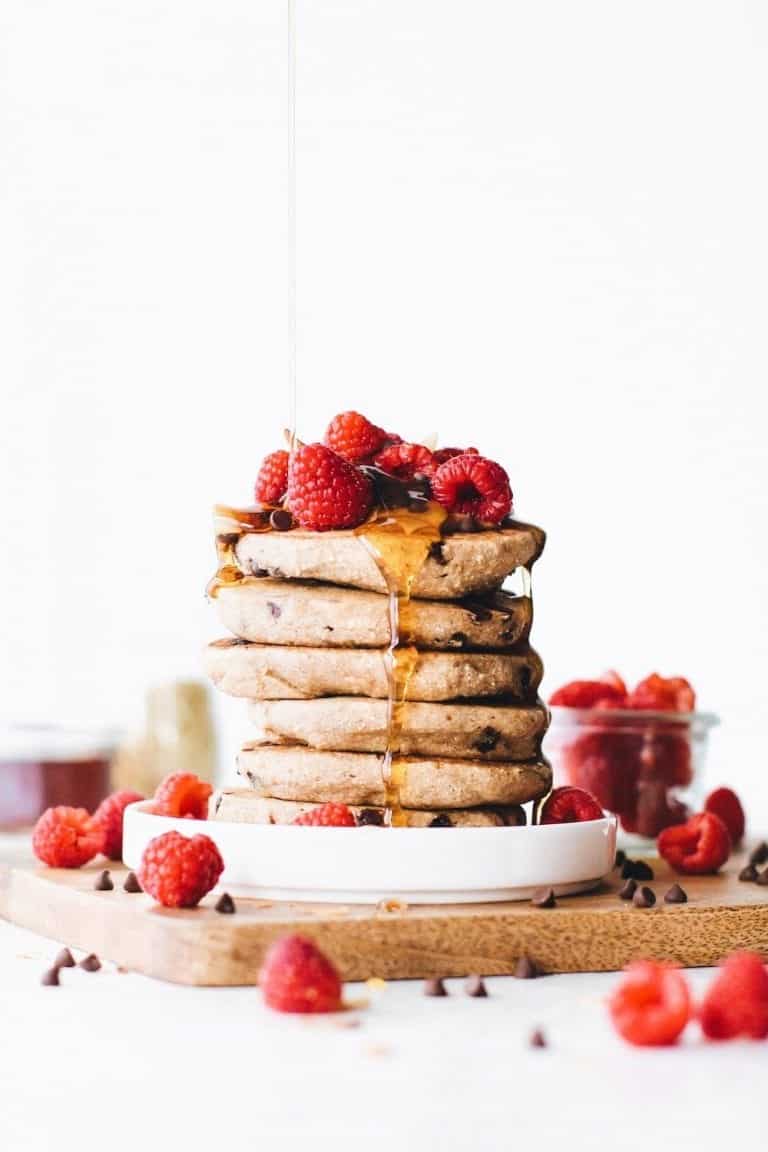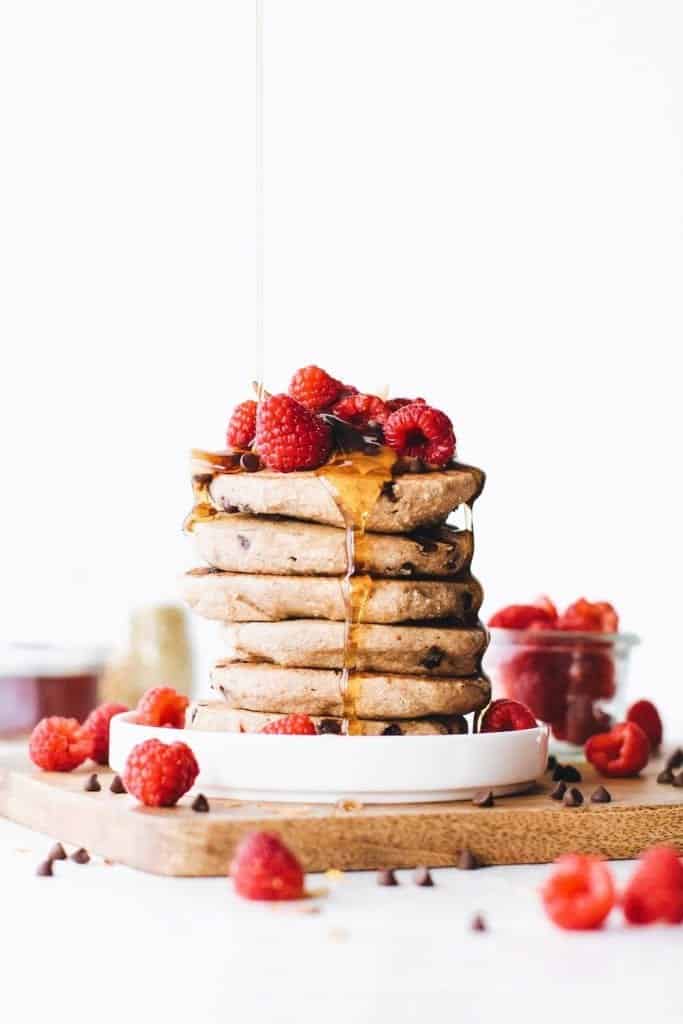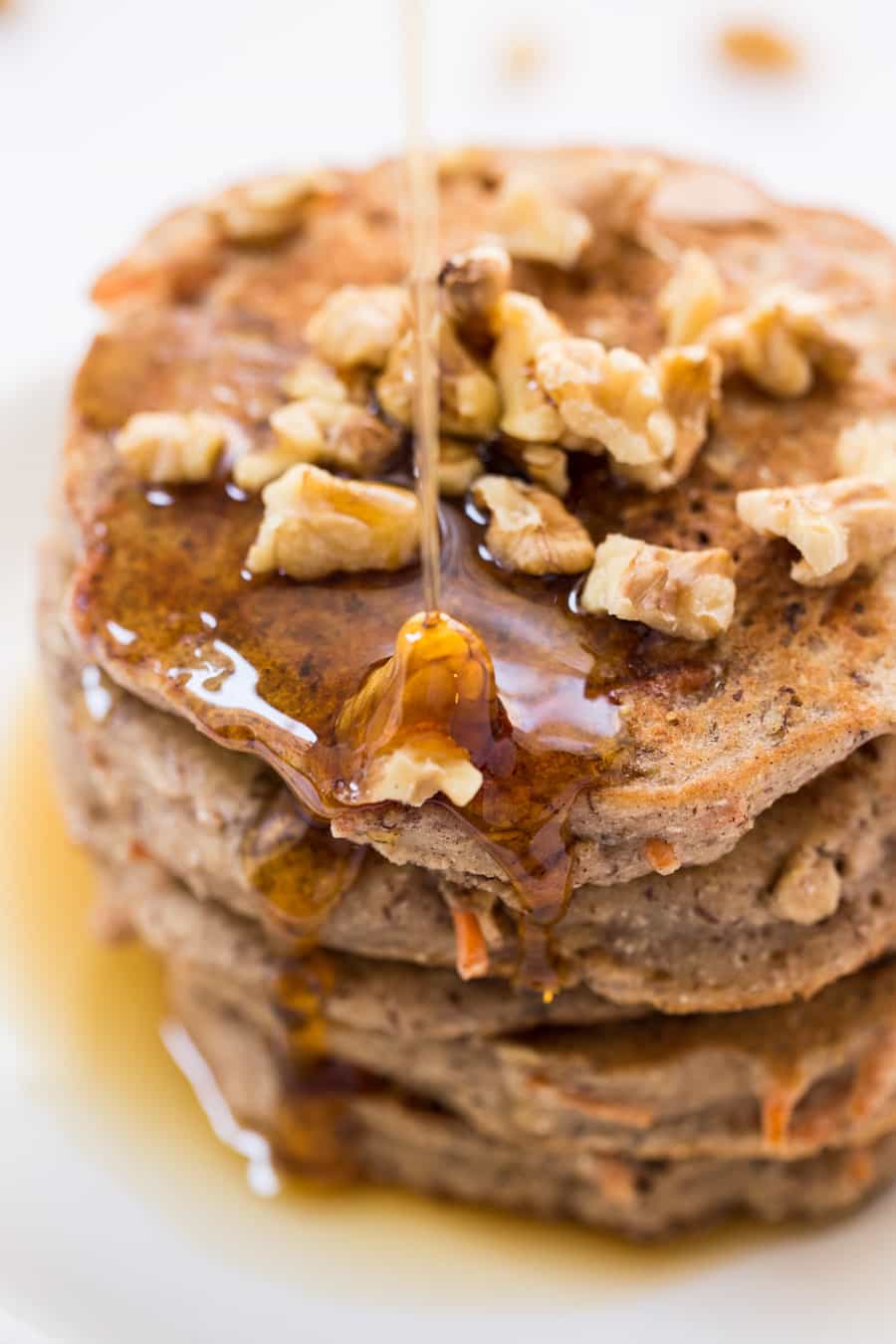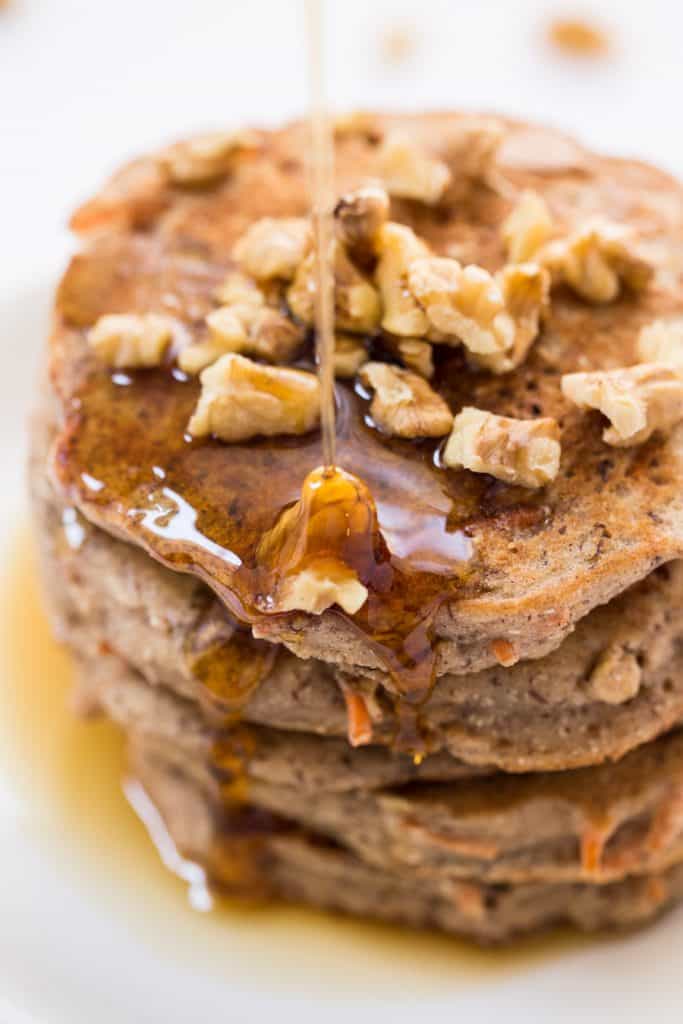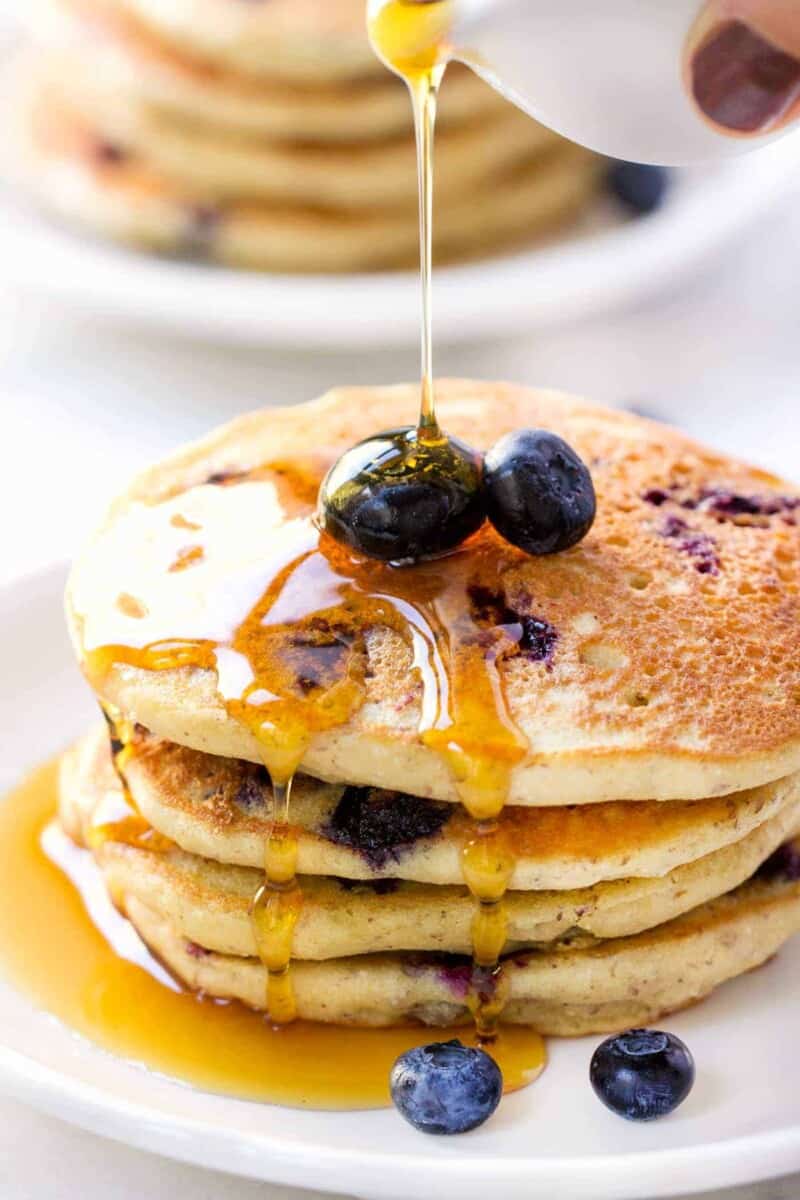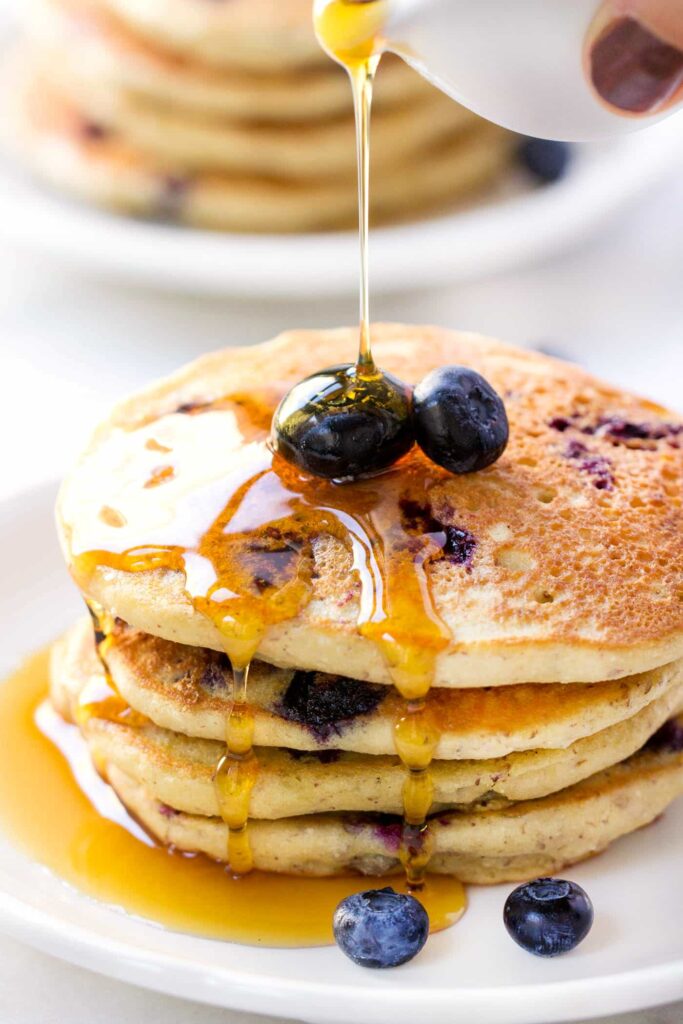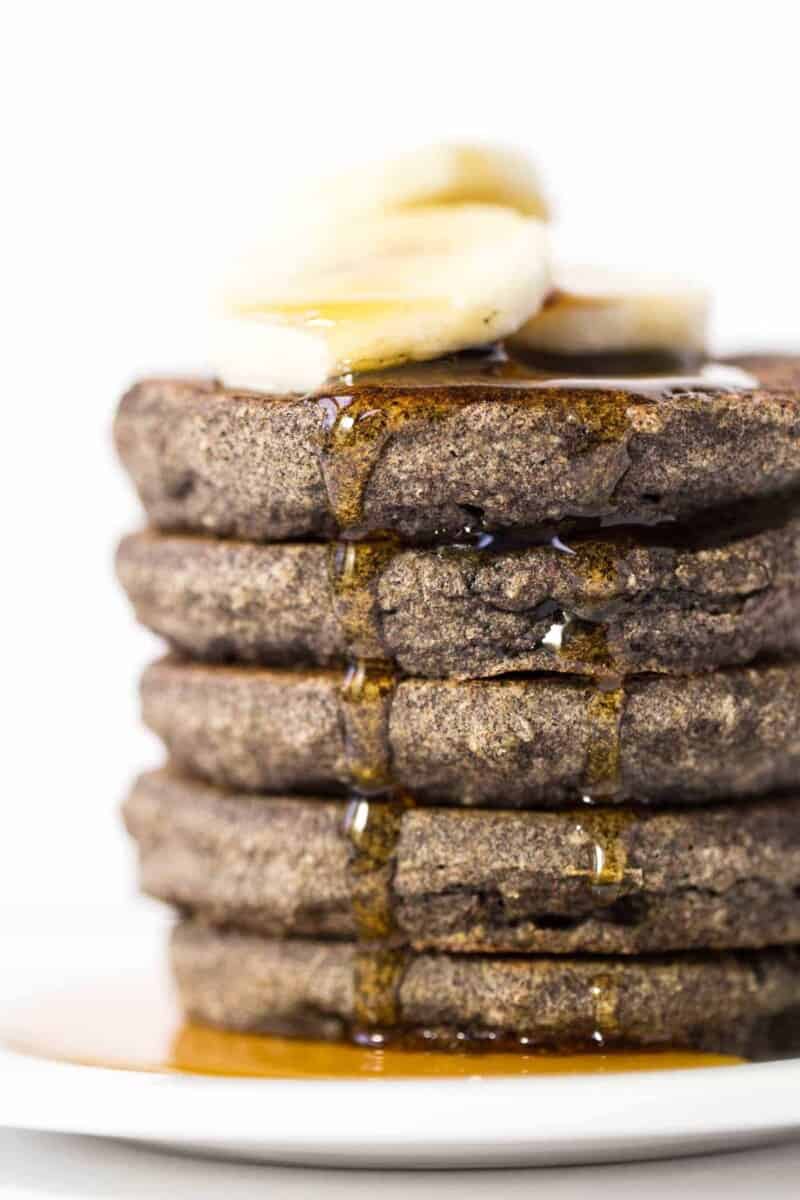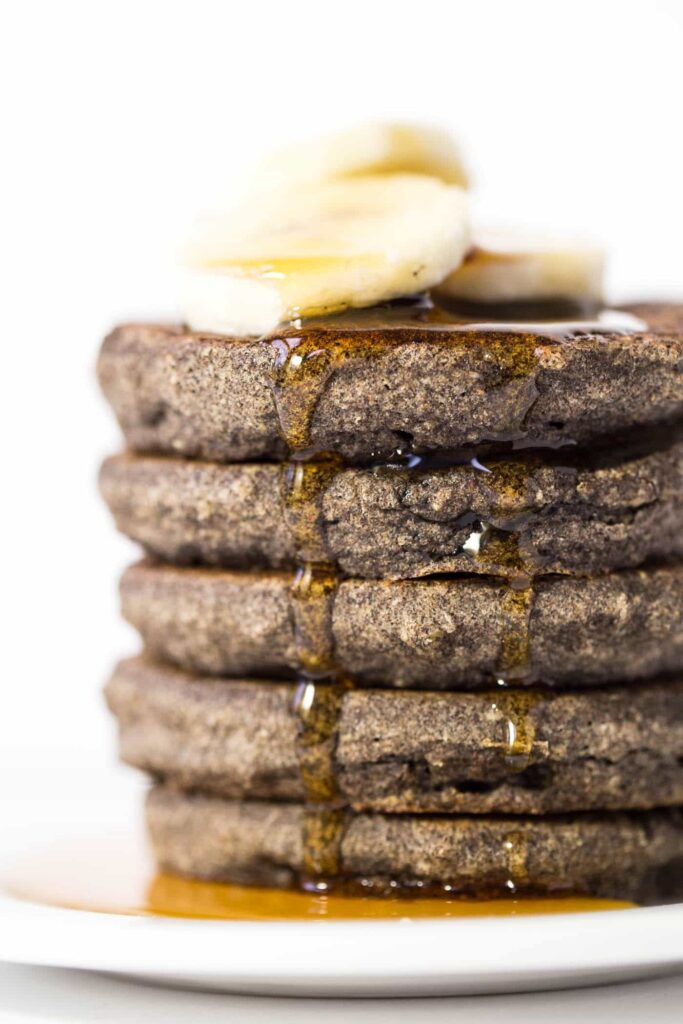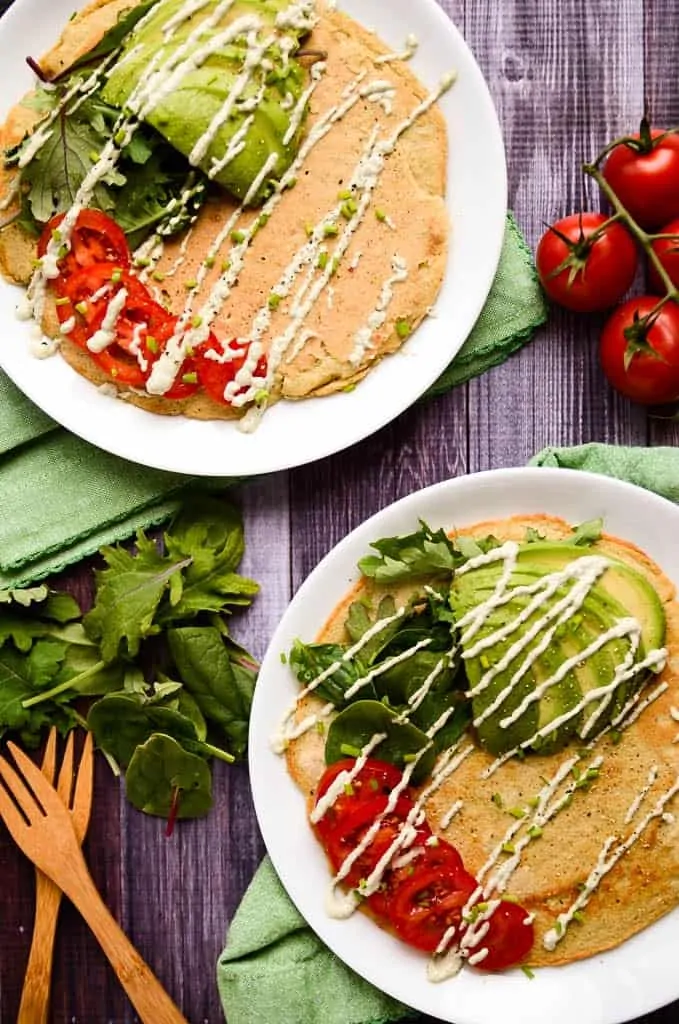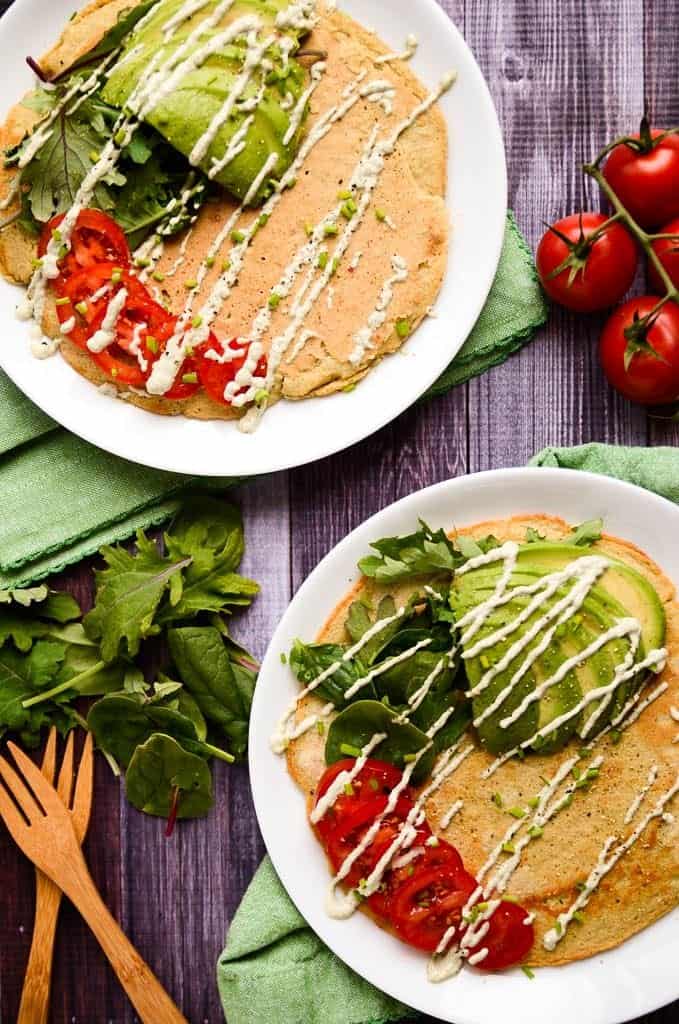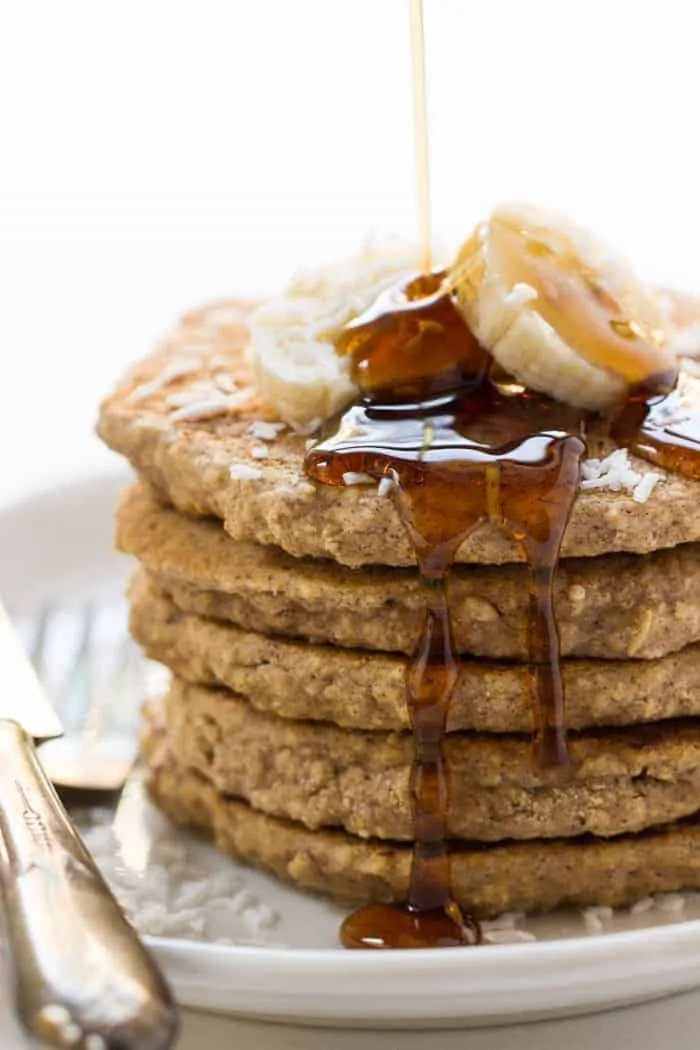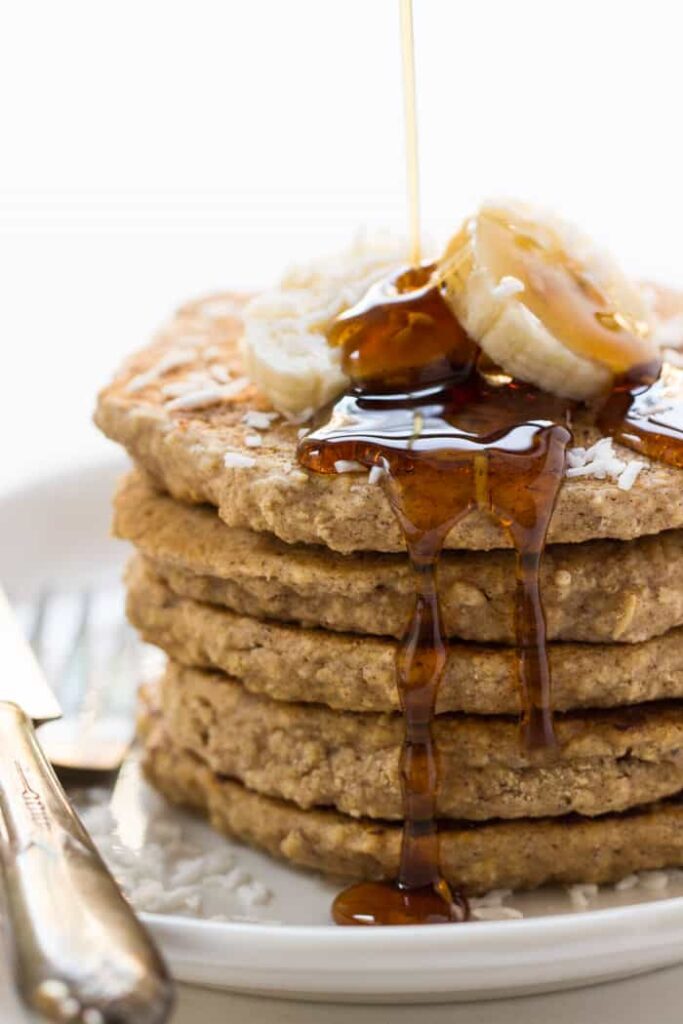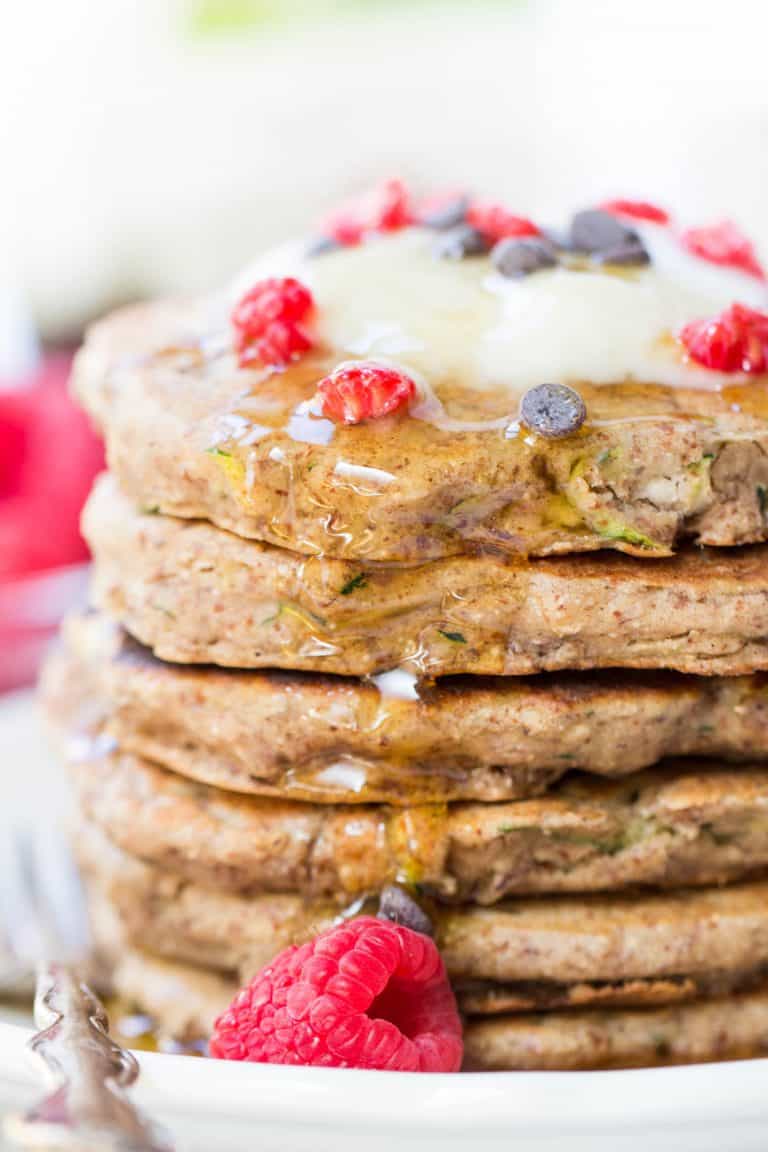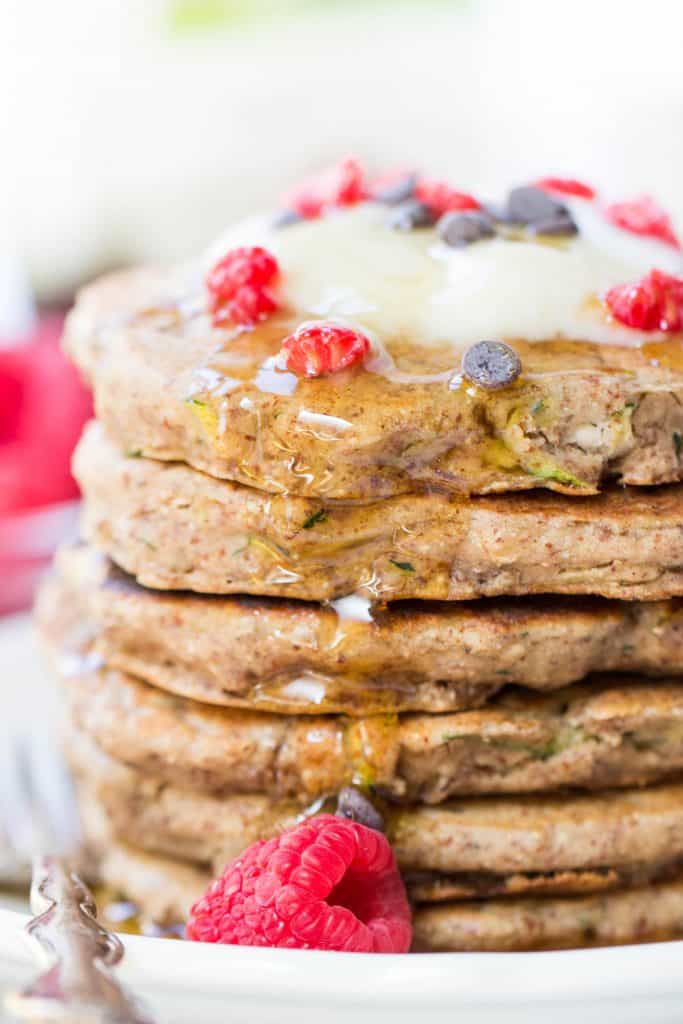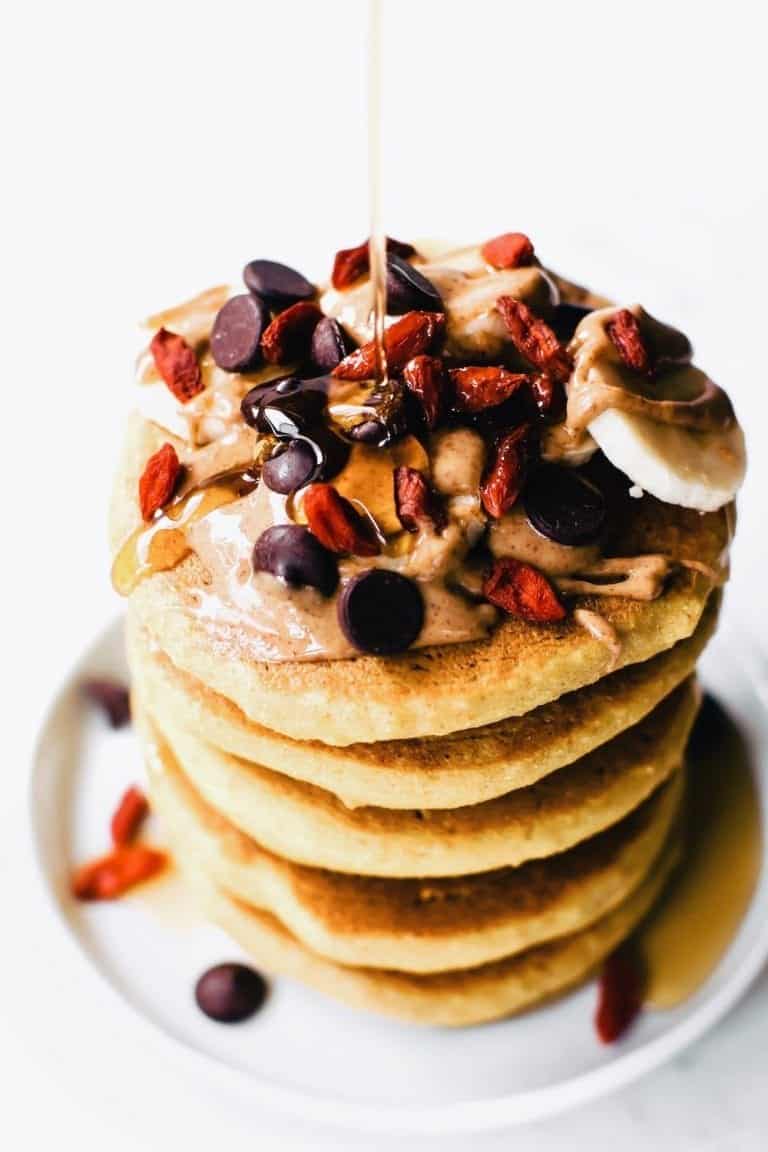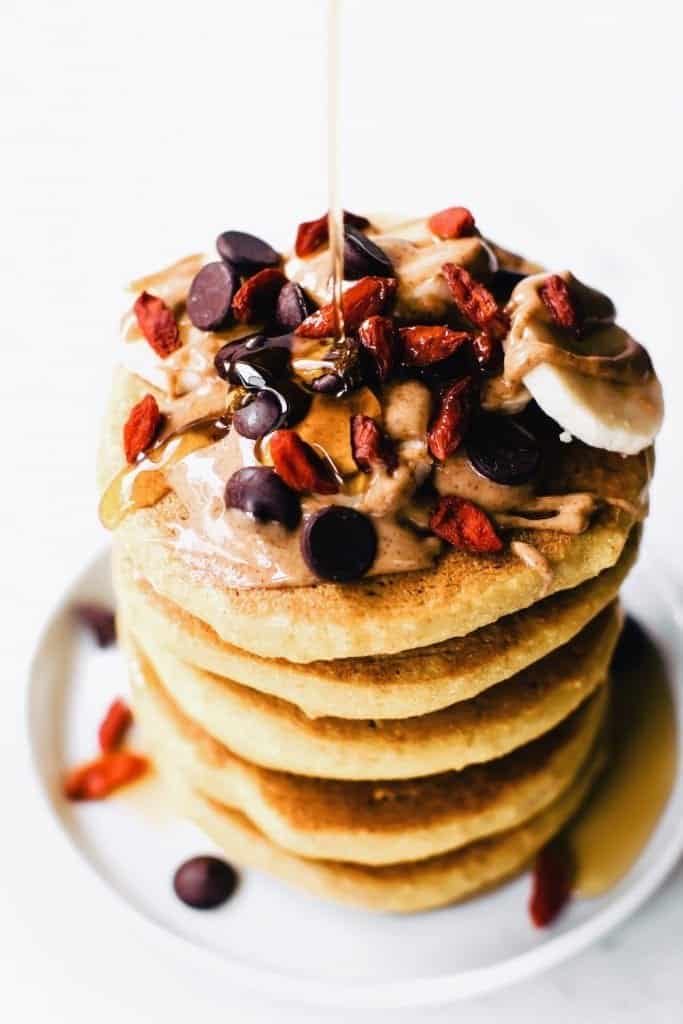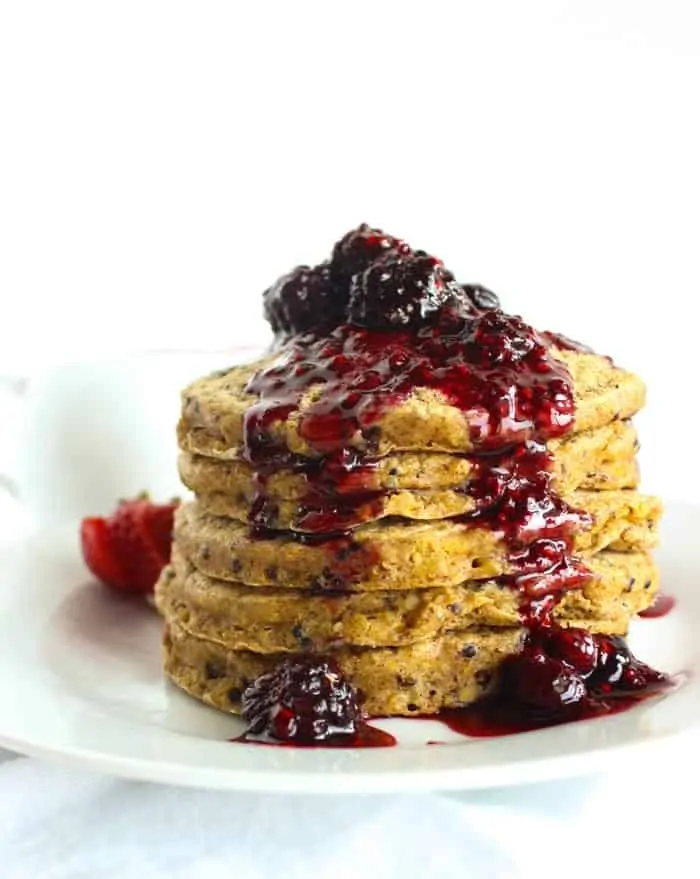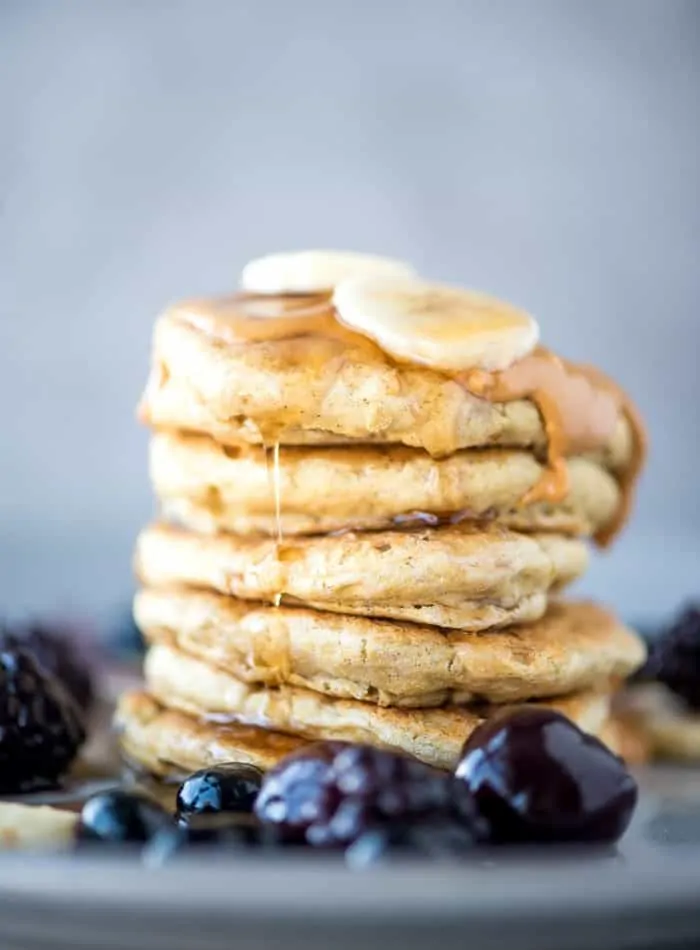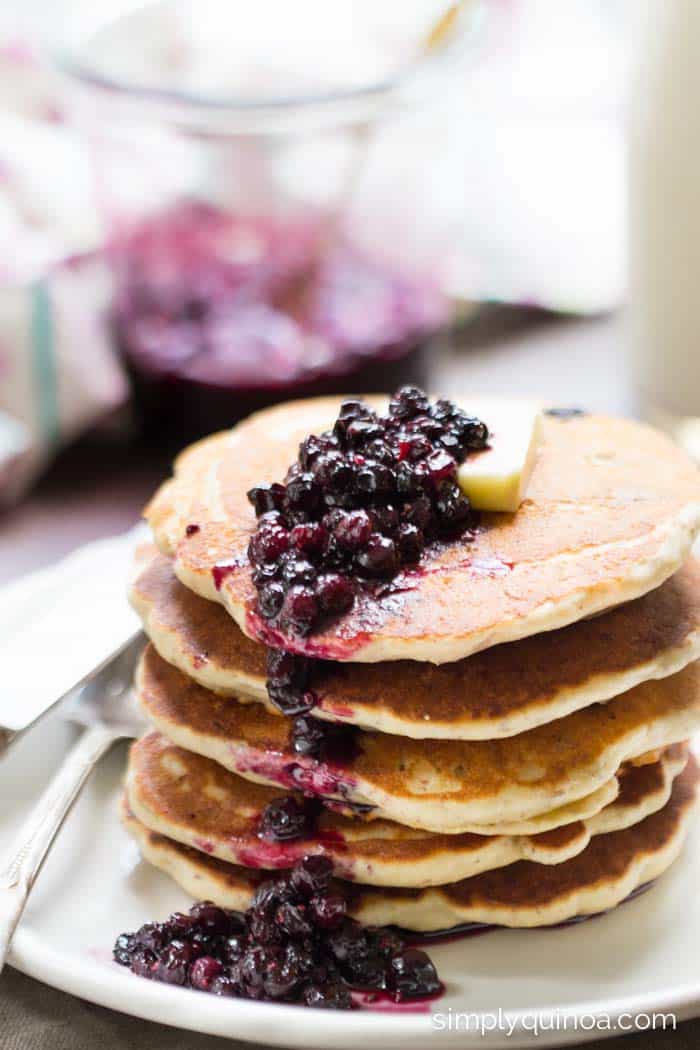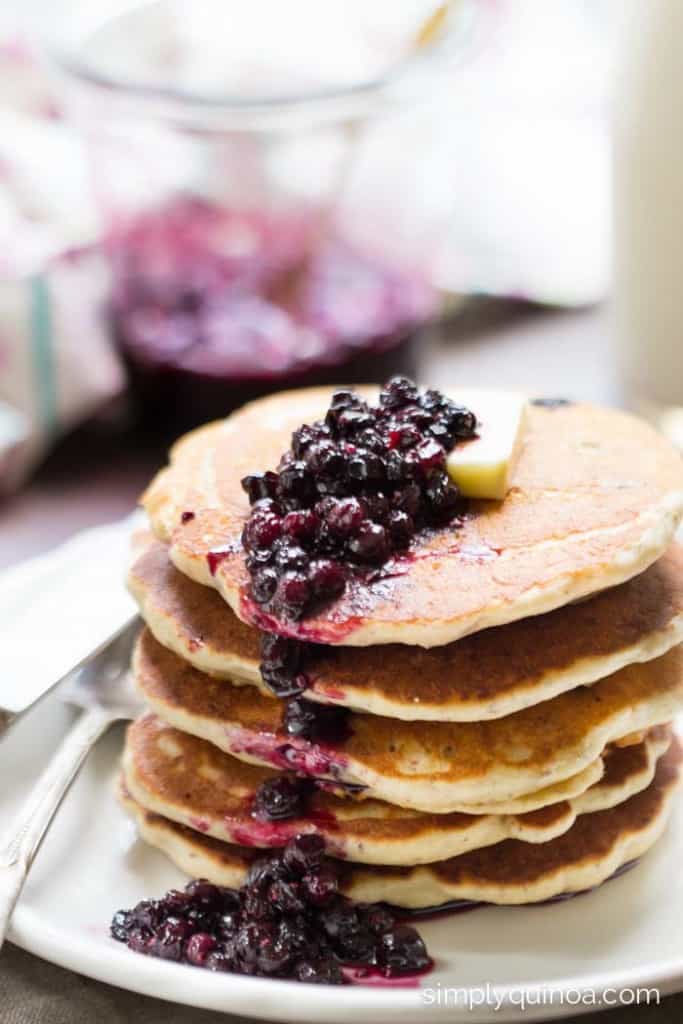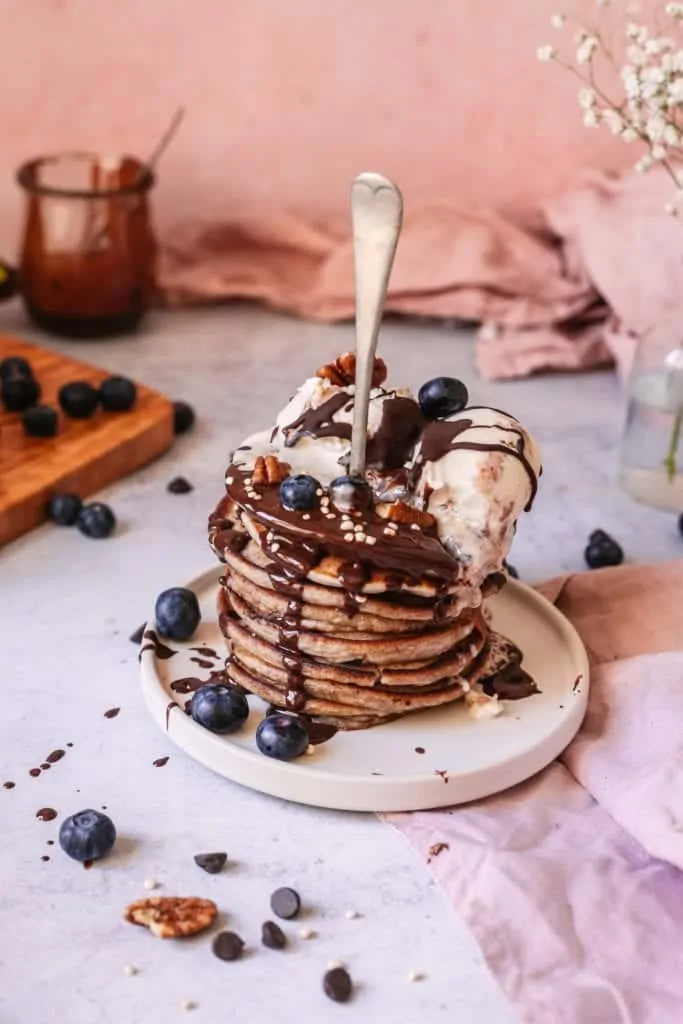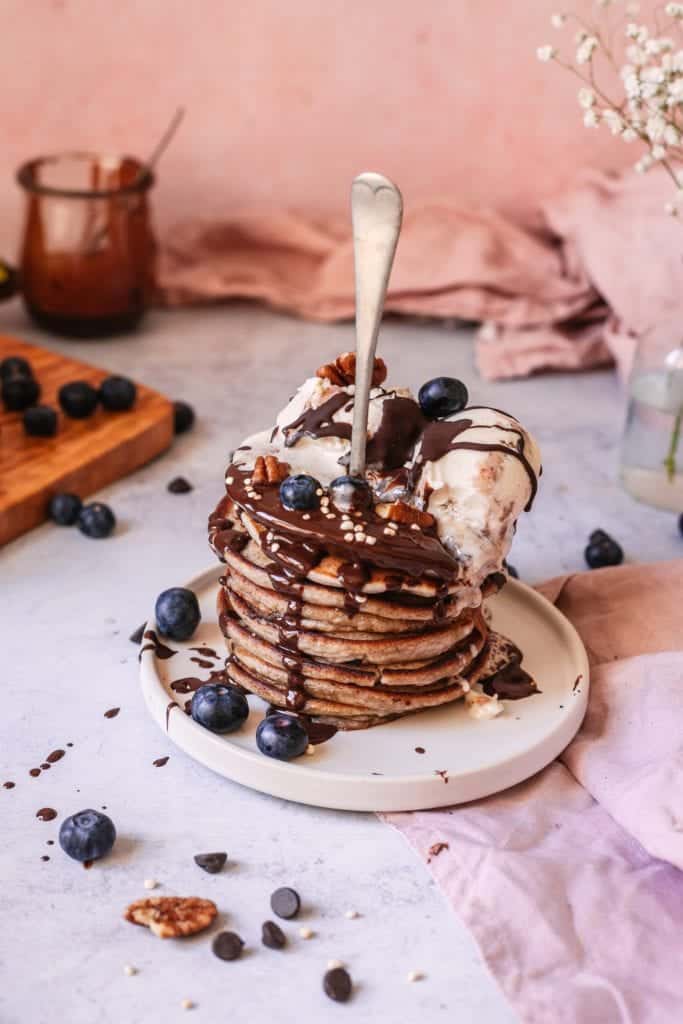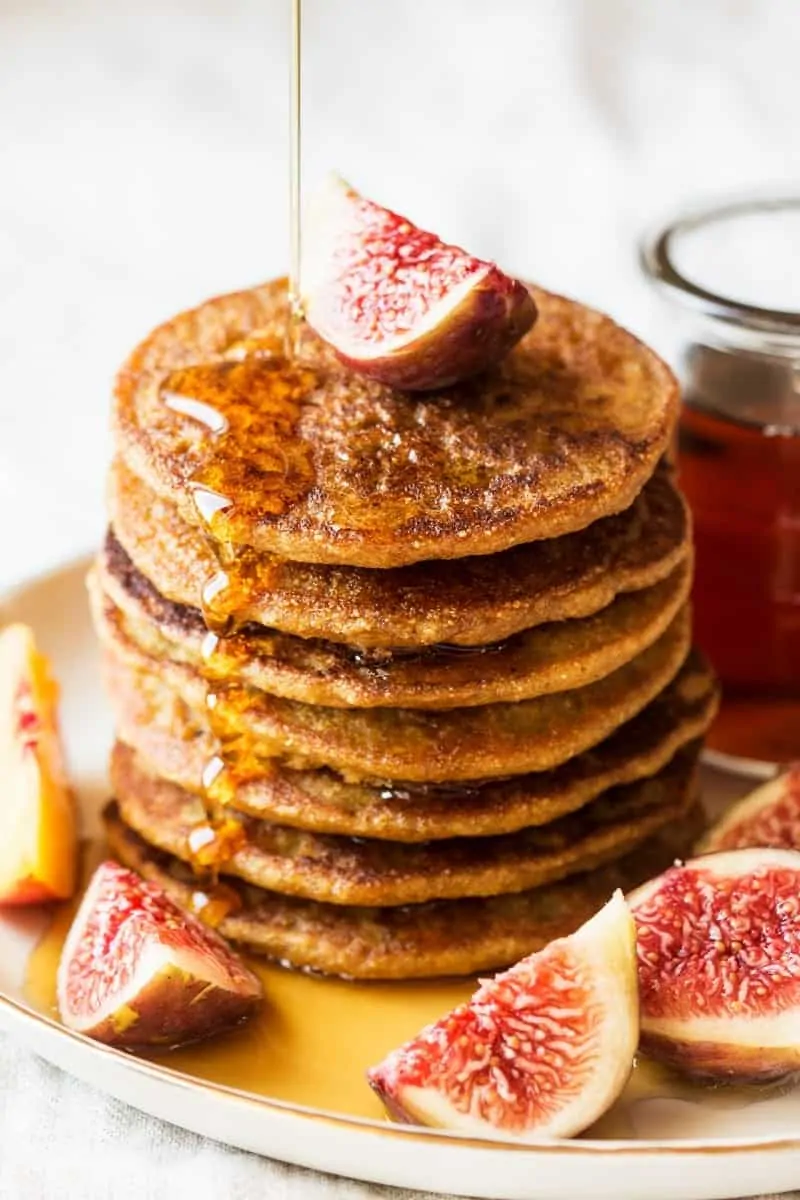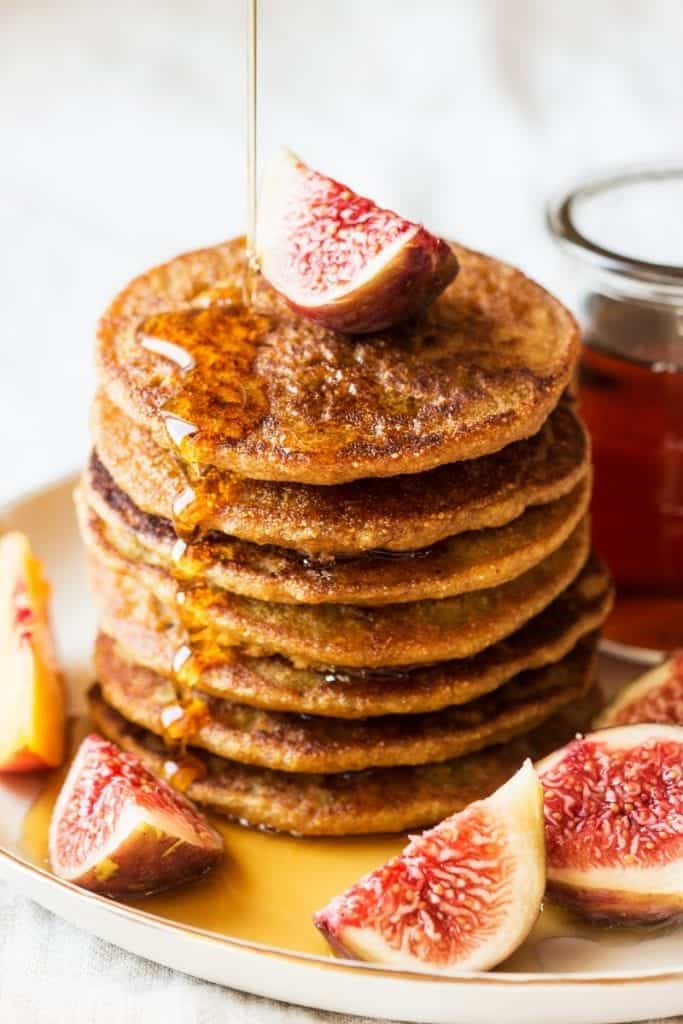 ⇣

 PIN FOR LATER

⇣