Four simple breakfast toast recipes, perfect for the summer! We're swapping the classic avocado for hummus and using four amazing topping combinations!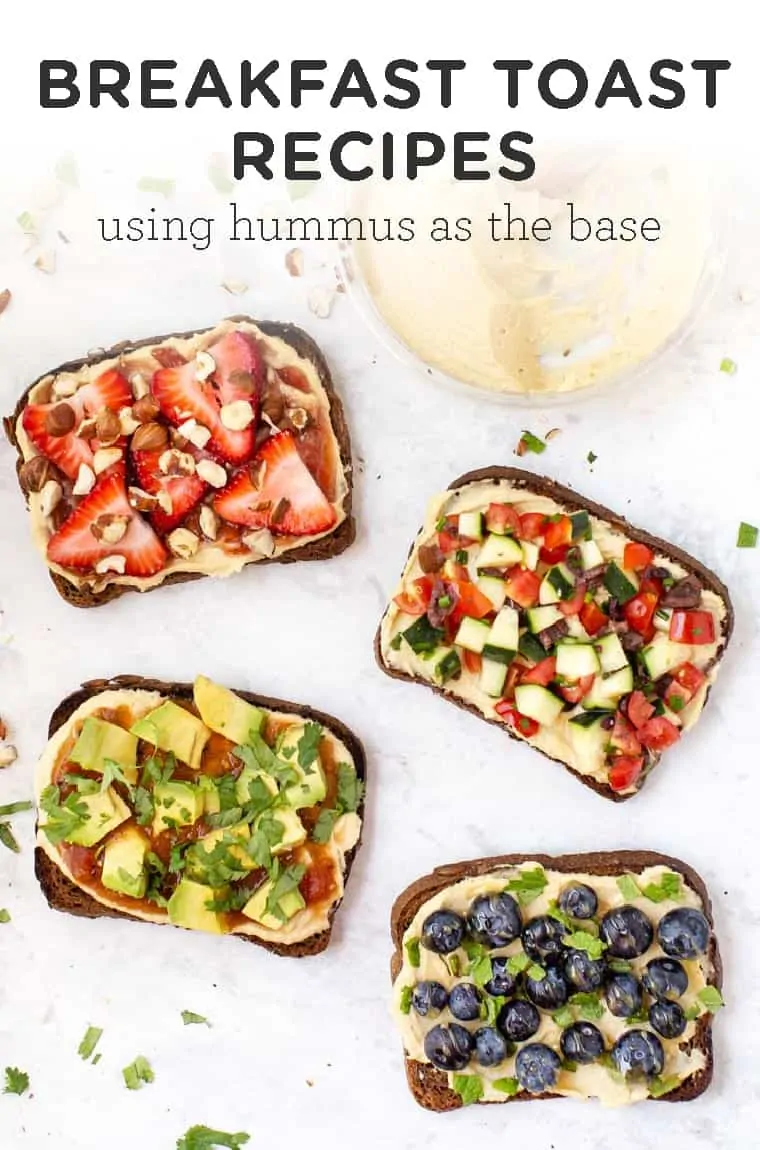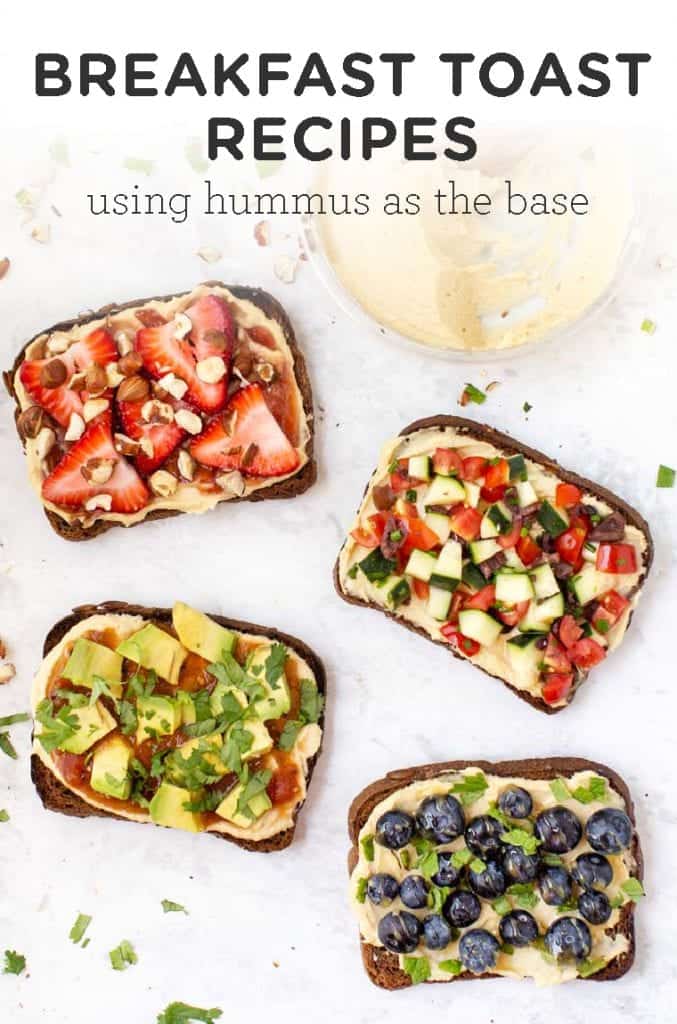 So I'm all for avocado toast, but after a while, it gets a little boring. You see it on tons of restaurant menus, it's all over Instagram, and I feel like it's just become a little oversaturated.
Which is partly why I've been so obsessed with hummus toast lately.
Hummus toast is the new breakfast toast in my eyes. It has more nutrition benefits than avocado toast and it's a total vehicle for flavor (which you'll see in a sec). Best of all? For all you avocado toast lovers out there, you can get the best of both worlds by throwing some avocado on top of your hummus toast!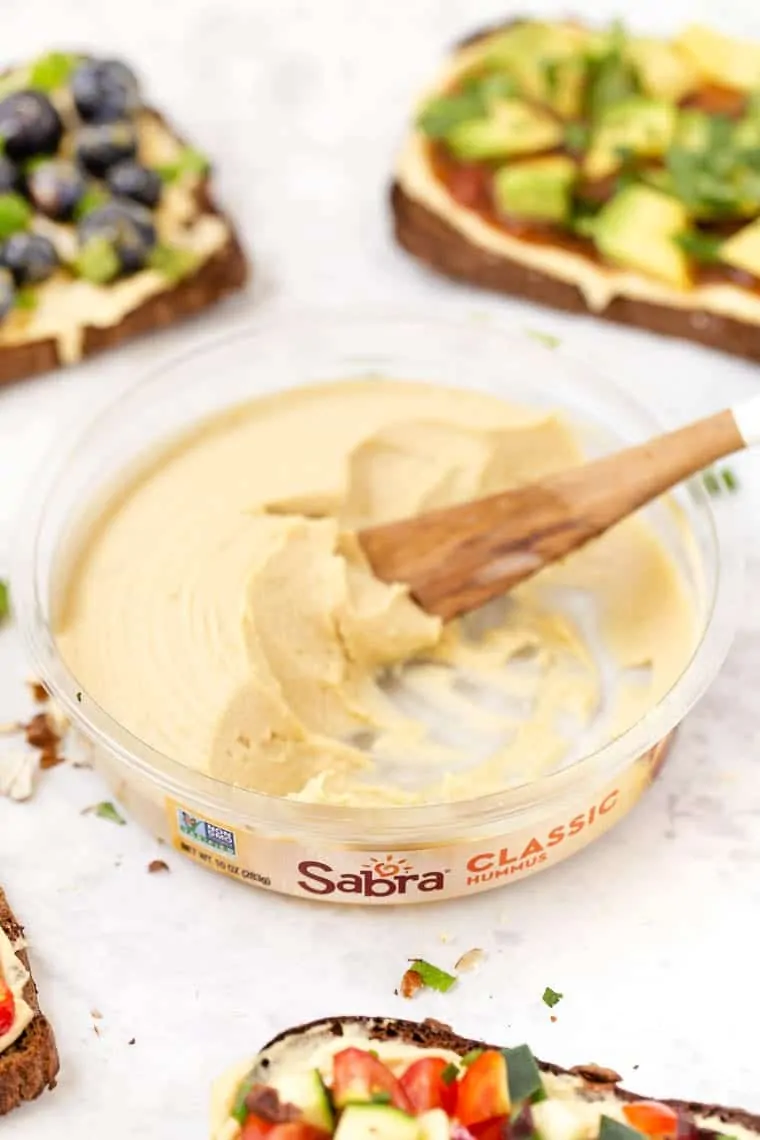 Health Benefits of Hummus
I use hummus a lot. It's a staple in my fridge and something I probably eat almost every day. Not only does hummus taste delicious, but it's also great for you!
Here are some of my favorite health benefits of eating hummus:
High protein: there is about 3g of protein per serving of hummus
High fiber: each serving of hummus has 2g of fiber which helps to make it more filling
Low caloric density: one serving of hummus only has 50 calories
And chickpeas have also been shown to help reduce the risk of several diseases including heart disease and type 2 diabetes.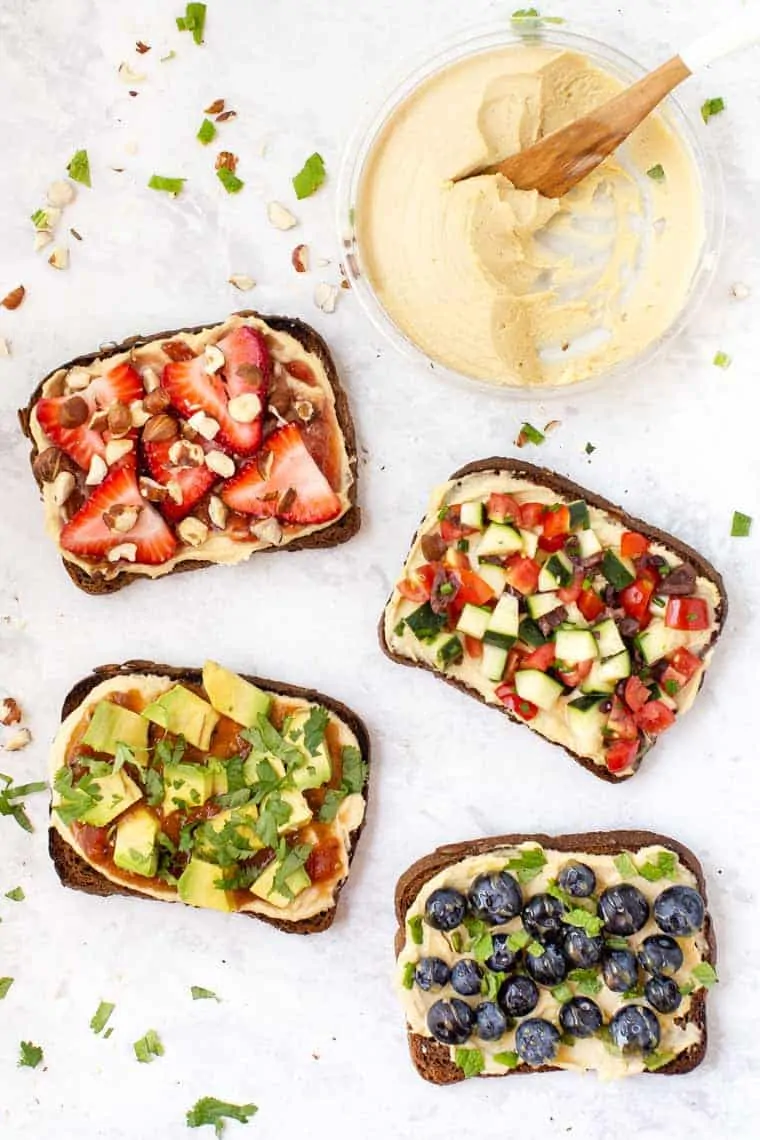 A Perfect Summer Brunch Spread
If you're putting together a summer brunch, then let hummus toast be a star. Why? Because it's super simple to make, it's totally customizable, and it lets your guest choose their own adventure!
Here's how I recommend putting together a summer brunch spread:
Put together a plate of homemade baked goods
Have a basket of toasted bread
Put out two flavors of hummus (I like original and lemon)
Arrange toppings in little bowls; everything from fruit, veggies, nuts, seeds, nut butter, honey, etc.
And don't forget your cocktails! I like to keep things easy peasy by serving mimosas. All you need is orange juice (or grapefruit) and some prosecco (or cava) and you're good to go!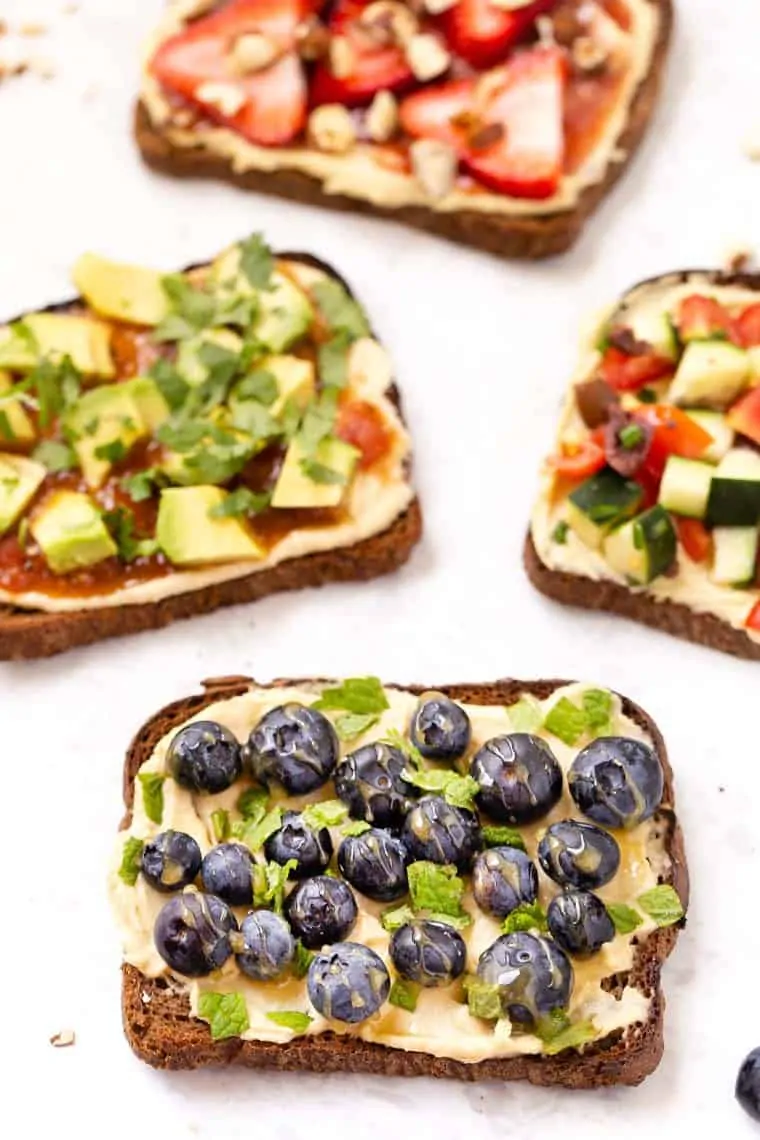 Summery Breakfast Toast Recipes: 4 Ways
Since hummus is such a versatile ingredient, and it might sound strange to have a hummus toast bar at your next gathering, I want to give you a few specific breakfast toast recipes.
We're making four here, and what you might be surprised to see is fruit. Fruit and hummus actually go super well together, so I definitely recommend having a blend of both sweet and savory.
Our breakfast toast recipes are…
Blueberry & Honey Toast
Salsa & Avocado Toast
Greek Salad Hummus Toast
Sweet Strawberry Toast
For all these recipes, we're using Sabra's Classic Hummus as the base. This is their most popular flavor, is most widely distributed and is a staple that I always have on hand. It honestly goes well with everything!
1. Blueberry & Honey Hummus Toast
---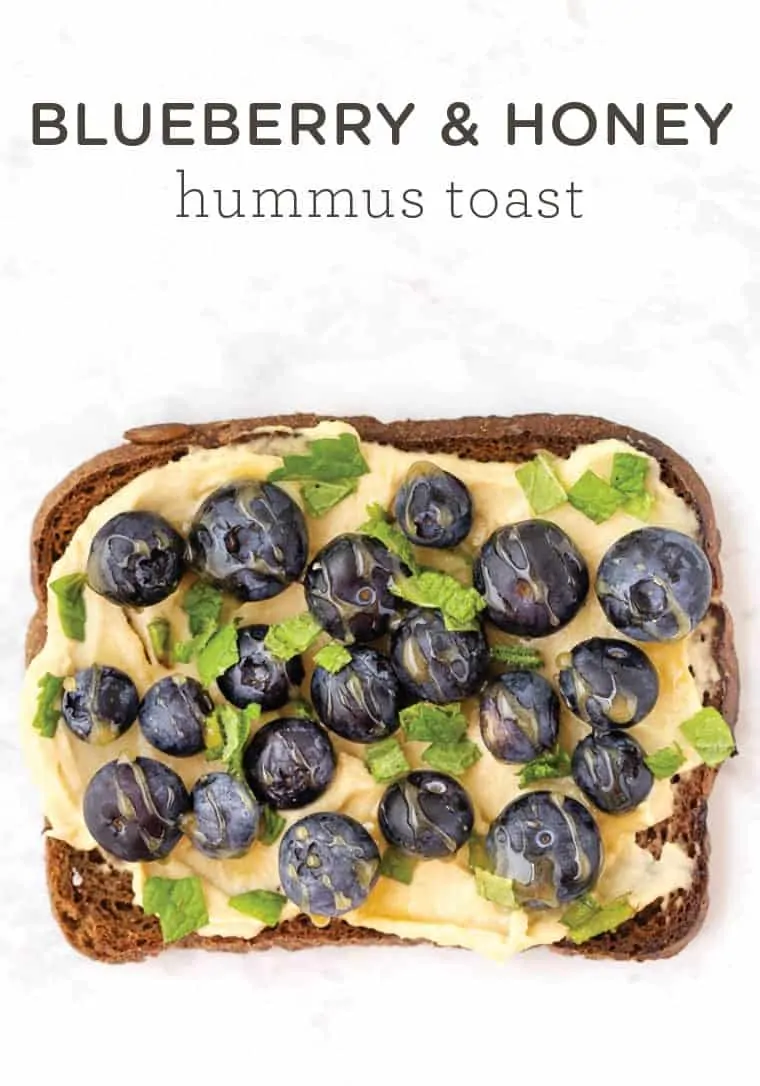 1 slice gluten-free bread, toasted
2 tablespoons classic hummus
1/4 cup fresh blueberries
1 tablespoon chopped mint
honey to garnish
Slather the toast with hummus. Top with blueberries and sprinkle on the mint. Drizzle with honey.
2. Salsa & Avocado Hummus Toast
---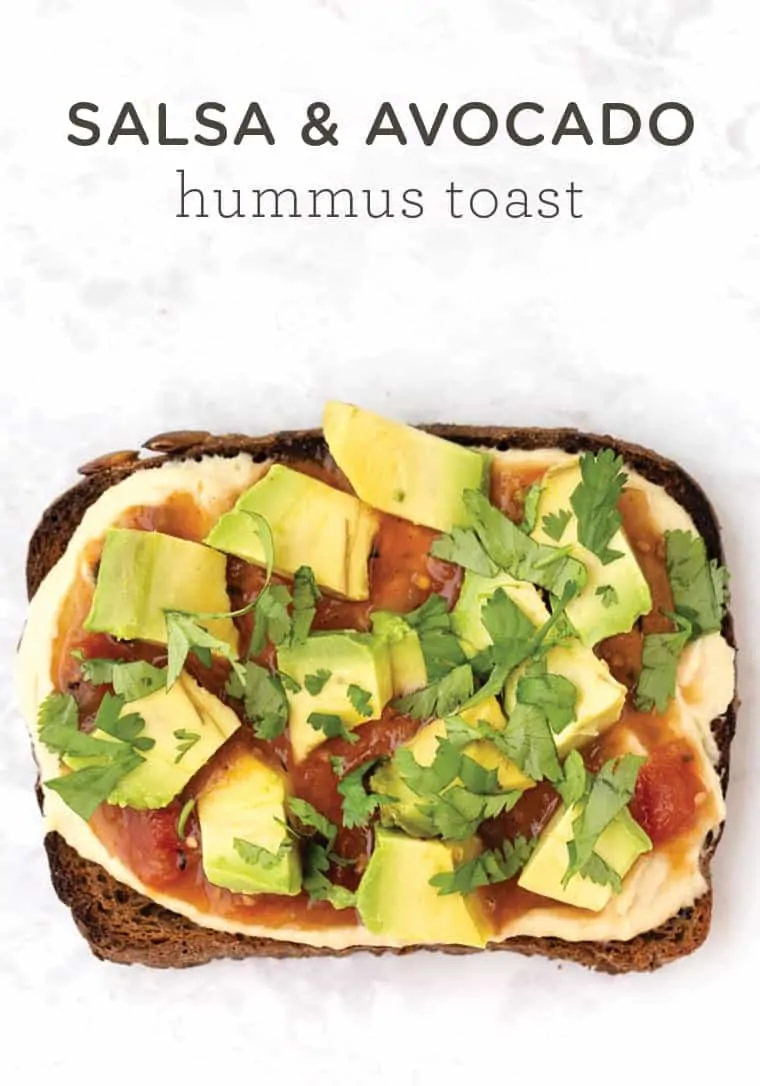 1 slice gluten-free bread
2 tablespoons hummus
1 tablespoon jarred salsa
1/2 a small avocado, cubed
Cilantro & lime juice to garnish
Slather the toast with hummus. Top with the salsa and swirl it around. Place avocado on top of the salsa and garnish with cilantro.
3. Greek Salad Hummus Toast
---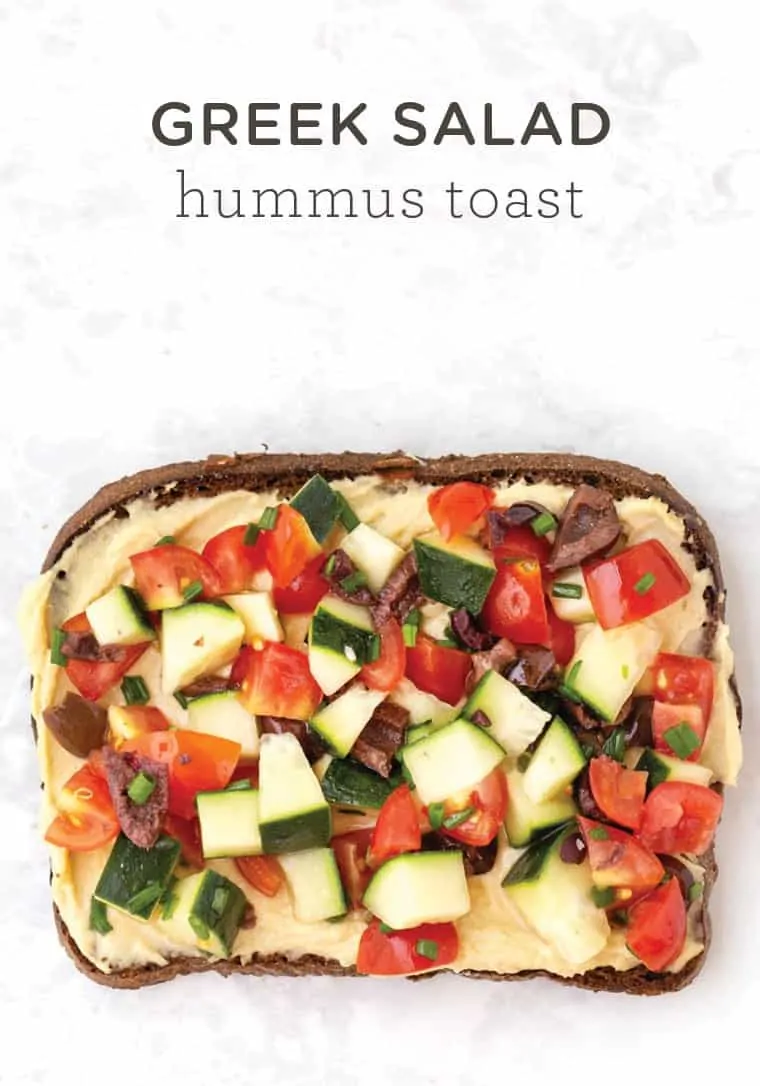 2 tablespoons chopped cucumber
2 tablespoons chopped cherry tomatoes
1 tablespoon chopped olives
2 tablespoon chopped shallot
1 slice gluten-free bread
2 tablespoons hummus
Chives to garnish
Add the cucumber, tomato, olives, and shallot into a bowl and toss to combine. Slather the toast with hummus, then top with the greek salad. Garnish with chives.
4. Sweet Strawberry Hummus Toast
---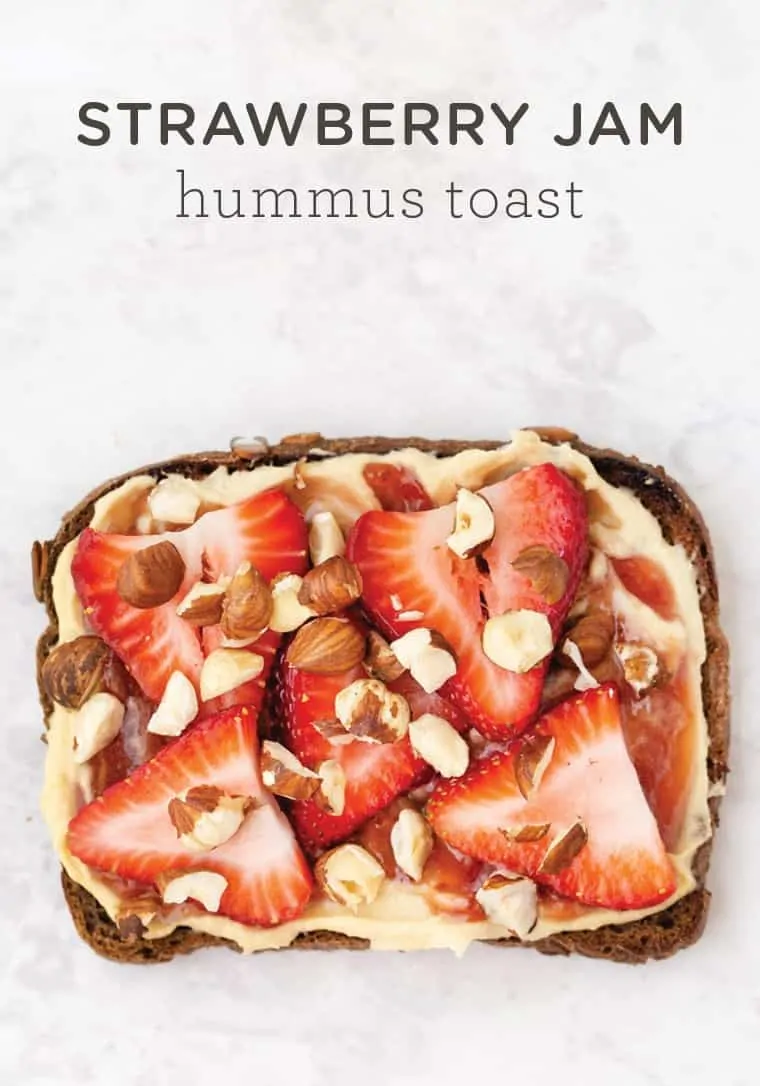 1 slice gluten-free bread
2 tablespoons hummus
1 tablespoon strawberry jam
1/4 cup sliced strawberries
Chopped hazelnuts to garnish
Slather the toast with hummus. Top with jam and swirl around. Place strawberries on top and garnish with hazelnuts.
What's your favorite breakfast toast?
Let us know what some of your favorite toast toppings are! We love seeing your creativity, so don't hold back!