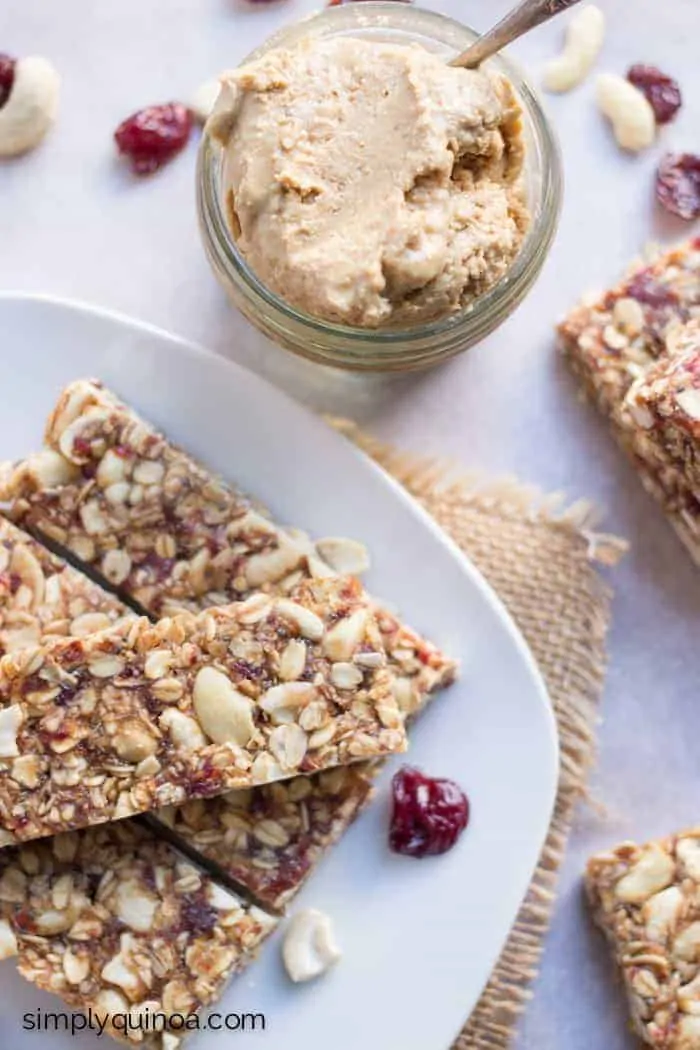 If you've ever had a cherry granola bar before, then you know what I'm about to say: HOLY YUM!
If not, I hadn't either before I whipped up these bad boys. Plus, now's your chance because I've got a tasty quinoa granola bar recipe that uses tart cherries, sweet dates and crunchy cashews, and pretty much makes the most awesomest snack ever.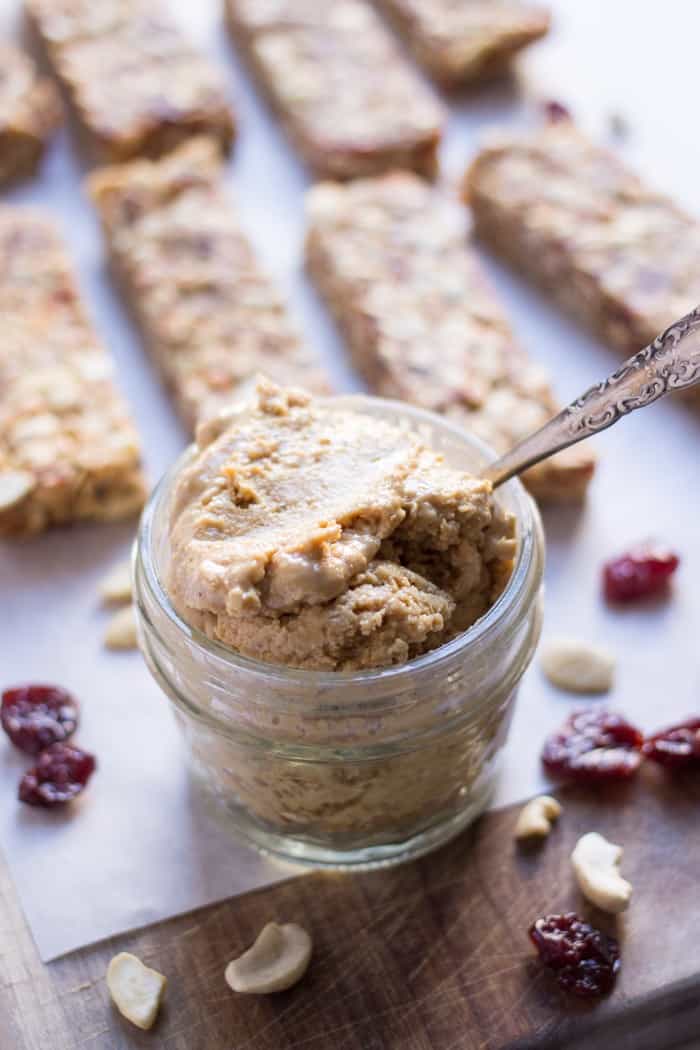 What I love most about these quinoa granola bars is the mixture of flavors and textures. They've got a rich caramel flavor from the dates which is complemented by the tartness from the cherries. They're chewy from the creamy cashew butter and honey, but have a delicate crunch from the oats and cashews.
Not to mention I've packed in as many energy-amping ingredients as I could!
I want these snackable little treats to not only taste like a treat – and they totally do – but I want them to actually serve their purpose: to tide you over to your next meal and give you lasting energy. That's why I've hand picked these particular ingredients – they'll fill you up but also rev you up!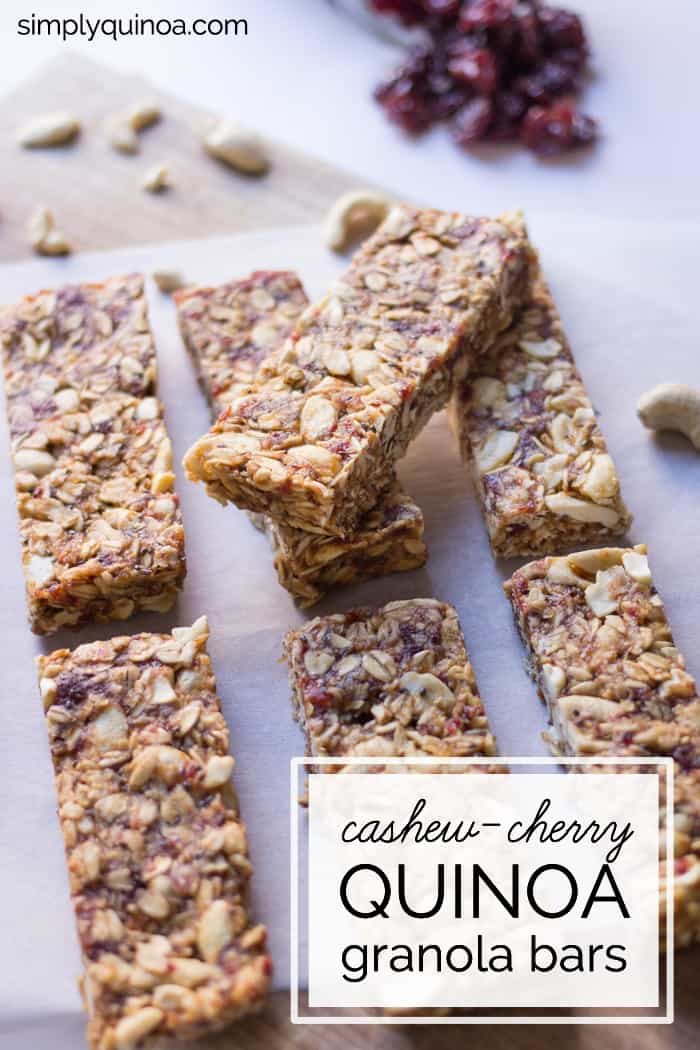 Anyone who knows me knows that I love my snacks.
As in, I can't go anywhere without having something in my purse. Because my world would come to a screeching halt when those hunger pangs started to get me and there was no healthy food in sight. Yes, it would be a catastrophe of epic proportions.
Luckily, I tend to be fairly good at planning ahead. I either have granola bars on hand, have energy bites in my freezer OR if I'm really in a pinch I'll toss in some dried figs or mango to munch on.
But if I had to pick one favorite snack that was also healthy and portable, it would have to be granola bars. *you really had to twist my arm there* I love that when you make granola bars at home you can really control the ingredients that go into them – too many seemingly healthy snack bars on the shelves today are packed with sugar that will end up making you crash way to hard after you've eat them. Instead, when you make them at home you can add in tons of good-for-you ingredients so that your bars will actually give you some energy (while also putting a smile on your face).
Today I'm sharing this recipe for my Cashew Cherry Quinoa Granola Bars over on the KitchenAid blog. I'd love for you to hop over there and check it out!