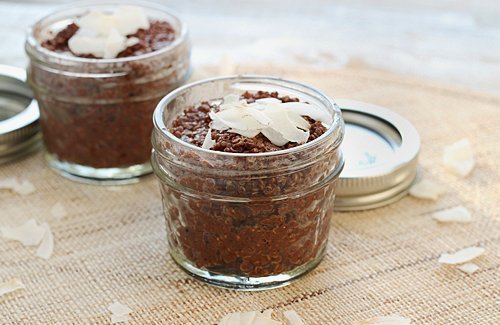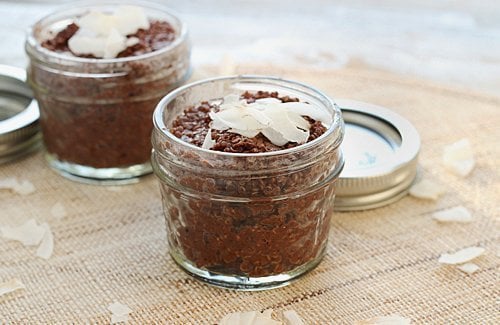 To me, there's almost nothing better than enjoying a beautiful bite of a sweet chocolate treat. When I removed dairy and refined sugar from my diet, chocolate fell by the wayside. I used to have a small chocolate square every single night with my cup of mint tea, but it seemed like every single chocolate bar that I look at had sugar in it.
So to curb my chocolate cravings, I've had to get creative. Over the past few years, I've come up with easy, delicious, sugar-free (and gluten-free) ways to enjoy chocolate. And this is one of the best ones yet.
This is my new (and much improved) version of rice pudding. Subtract the rice, the cream, and the sugar, substitute quinoa, almond milk and maple syrup, with the added nutrients of cocoa powder and chia seeds, and you've got one super healthy chocolate treat on your hands. So please enjoy some guilt-free Chocolate Quinoa Pudding with me.
To see the full recipe for my Chocolate Quinoa Pudding, hop on over to the Easy Eats blog!
---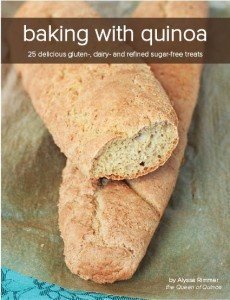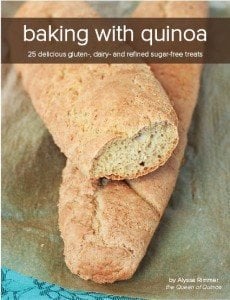 Coming soon! Baking with Quinoa
Featuring 25 mouthwatering recipes – all free from gluten, dairy & refined sugar – Baking with Quinoa will show you just how easy it is to make healthy & nutritious baked goods.
Sign up now for 20% off!