Clothing companies using recycled plastic in their products. Includes shoes, boots, bags, jackets and even tee shirts. An easy way to reduce your impact now!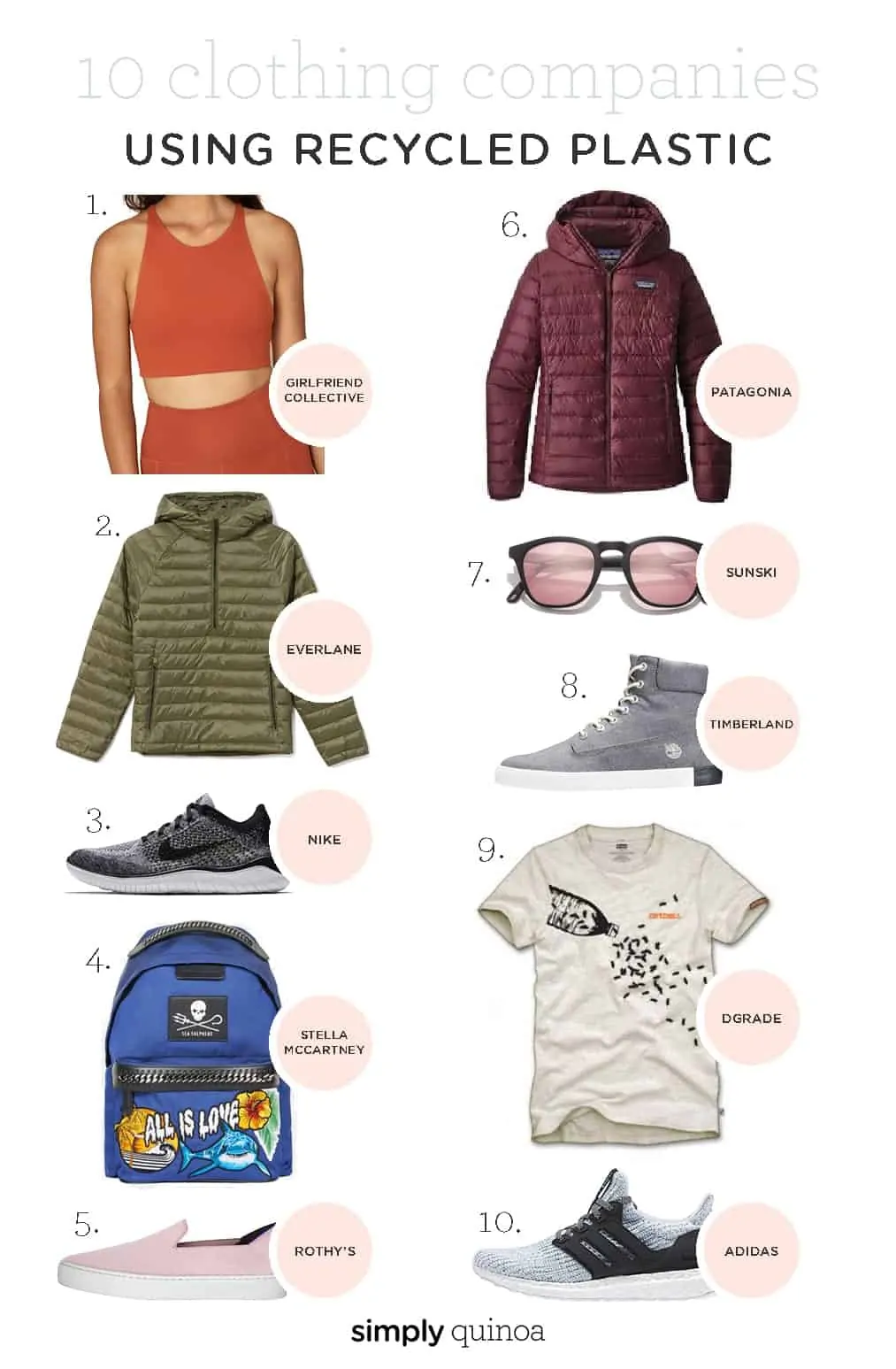 I'm so excited to introduce you to 10 clothing companies that are using recycled plastic in their products. If you read my 10 Ways to Reduce Waste & Be More Eco-Conscious post, you know I'm trying to make a conscious effort to be more aware of the impact I'm having on this world!
At this point, we probably all know that plastic pollution is a huge, HUGE issue in our environment, specifically in our oceans. Take a second to think about all of the plastic you use or encounter on a daily basis: grocery bags, straws, coffee cup lids, plastic water bottles, food containers, packages at the grocery store, packing items in shipments… the list could go on.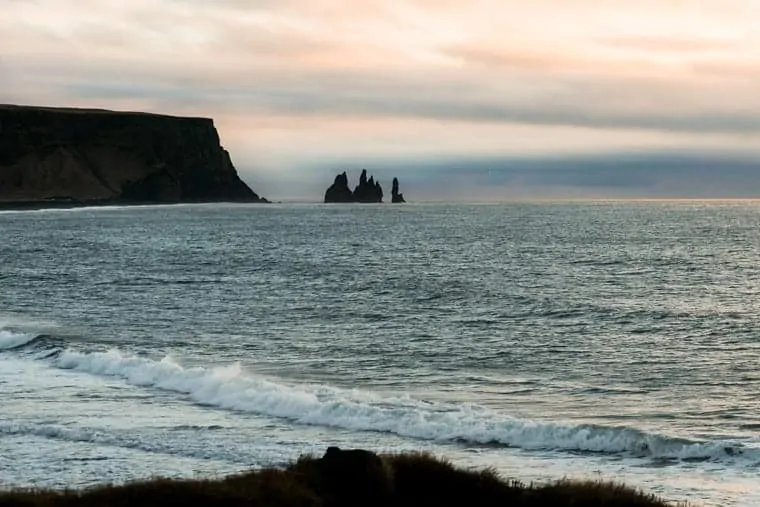 Every year billions of pounds of plastic end up in our oceans and environment. BILLIONS! Isn't that crazy!? I mean this doesn't necessarily mean you're throwing plastic into the ocean necessarily, most pollution starts on land and makes its way to the ocean.
So, three things I want you to take away from this post:
Be mindful of your plastic consumption.
Try to bring your own reusable cups, mugs, bags, and containers when you can.
When you do use plastic, please recycle!
Ready to see what clothing companies are using recycled plastic in their products? Let's do it!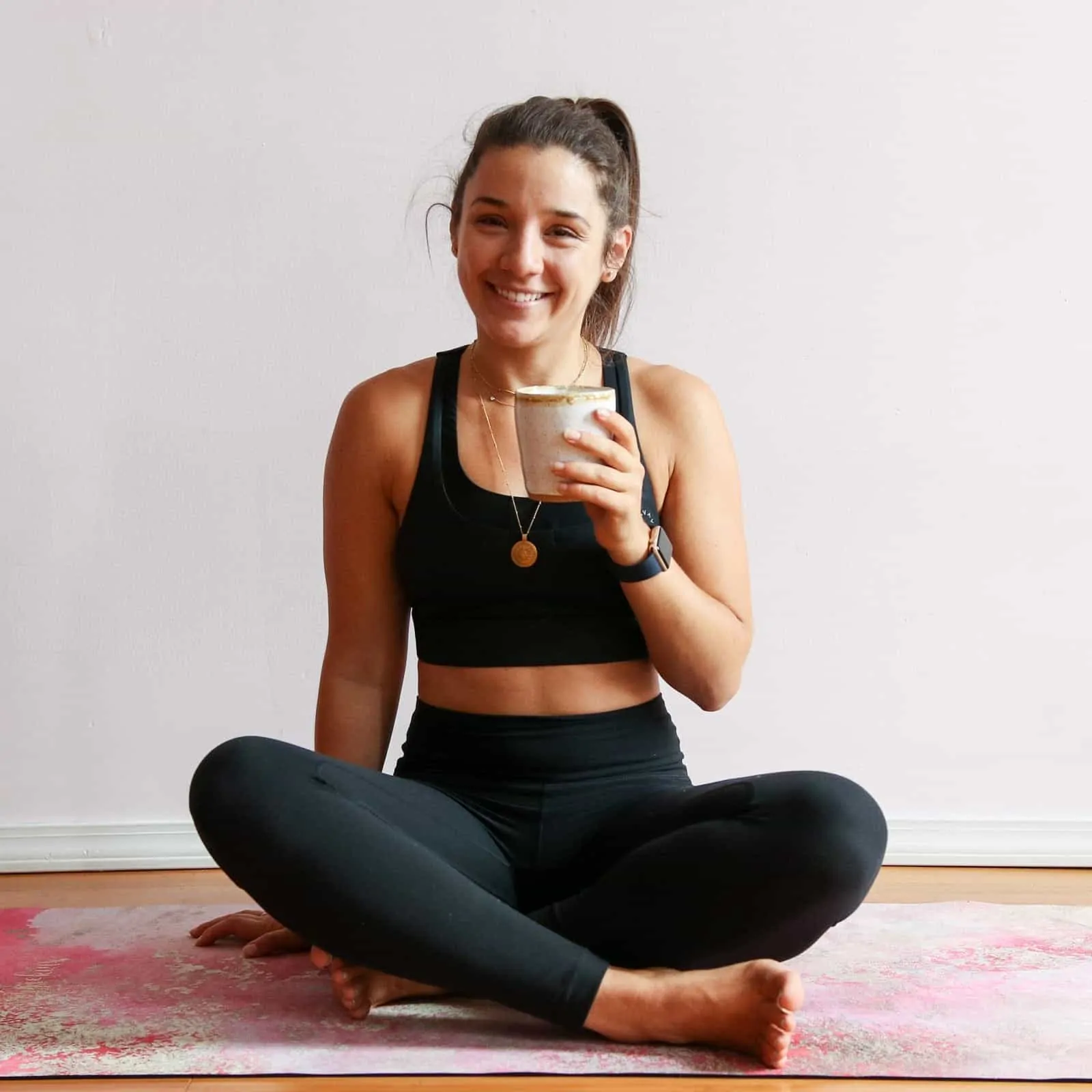 1. Girlfriend Collective
Fun fact: Taiwan used to be known as "Garbage Island". Thankfully the government saw this as an issue and they are now a world leader in recycling. As a community, they gather to sort their waste into recycling, food waste, and garbage. Can we instate this in the U.S.?!
A lot of clothing (especially athletic clothing) is made with polyester which has a lot of the same compounds as plastic. Girlfriend Collective partners with a recycling center in Taiwan that sorts, cleans, and preps plastic to be recycled into their leggings and bras. So cool, huh?
Check out Girlfriend Collective here!
2. Adidas
Adidas has a partnered up with Parley, which is a company that is aiming to raise awareness for the beauty and fragility of our oceans and collaborates on projects that can end their destruction, on a few different styles of shoes. All made from recycled ocean plastic! The shoes repurpose plastic found in oceans and turn them into functional, stylish running and workout shoes. Again, a lot of shoes are made from the same components as plastic so I love when I see companies using recycled plastic instead of new.
Check out Adidas x Parley shoes here!
3. Everlane
I recently discovered Everlane and have got to say, I'm obsessed. They sources every piece of clothing ethically, it's all fully traceable, they only use fair-wage factories and they ship everything without any plastic. To top it all off, they just released a line of clothing that is made from recycled plastic. The line includes fleece pullovers, jackets and more. And they're all super stylish and cute!
Click here to check out Everlane's recycled line!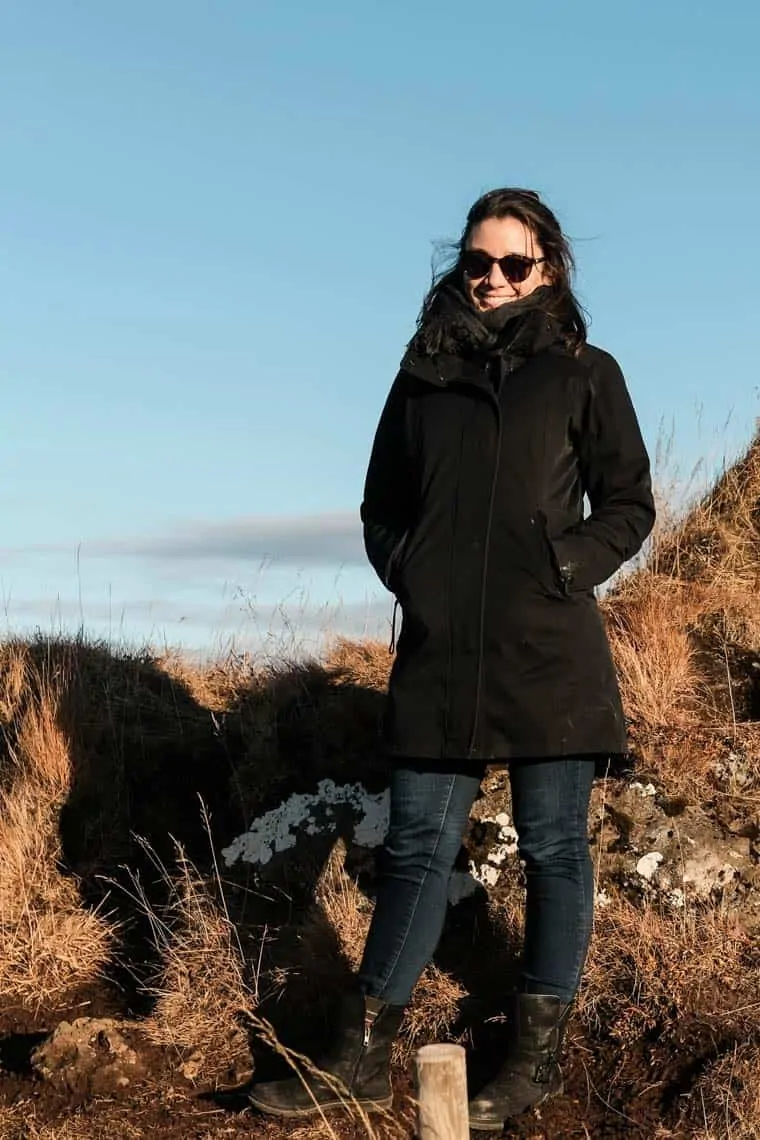 4. Patagonia Outdoor Clothing
Patagonia seems to be ahead of the trend when it comes to repurposing recycled goods. They started making recycled polyester from plastic bottles back in 1993. The clothing industry is becoming more and more wasteful (fast fashion, I'm looking at you). Patagonia realizes this and uses recycled and unusable goods from the manufacturing industry to make their clothing.
One of the other things that I love about Patagonia is that they now have a buy-back program which enables people to sell their old Patagonia clothing back to the company for a little cash. Patagonia then recycles those clothes and uses them in many of their new products.
Check out Patagonia's recycled line here!
5. Nike
Similar to Adidas, Nike also has a line of shoes that are made from recycled plastic. They aren't with Parley, but they are made from recycled bottles. Just like Adidas, these shoes are super functional, they look great and they're actually super comfortable. If you're a Nike fan, consider replacing your current kicks with these ones! Or at the very least, when you're shopping for a new pair, try these on.
Check out Nike's recycled shoes here!
6. Stella McCartney
Another brand that has partnered with Parley to create a product! Stell McCartney has done a lot of vegan leather products, but this is their first recycled plastic product. It's a backpack called the "Ocean Legend" that has some cute ocean-related graphics on it with the test, "All is love".
Check out the Stella McCartney backpack!
7. Rothy's
Another shoe company that I recently discovered is Rothy's. It's a brand that creates their shoes entirely out of plastic bottles AND they're all washable. They have about 5 different styles and they come in lots of different colors. My friend has a pair of their slip-on sneakers and she loves them. I'm definitely putting one of these on my Christmas list this year!
Check out Rothy's slip-on shoes here!
8. Timberland
As I was doing research for this post, I discovered that Timberland has been using recycled plastic to make some of the soles for their boots for years. I love seeing large consumer companies supporting the environment, even quietly. This isn't something they really focus on in their marketing, but for I definitely have a new found appreciation for their shoes.
9. DGrade
This isn't really a consumer-based brand, BUT DGrade makes clothing for other companies to brand on their own, and they're all made completely from recycled bottles. Their line includes tees, polos,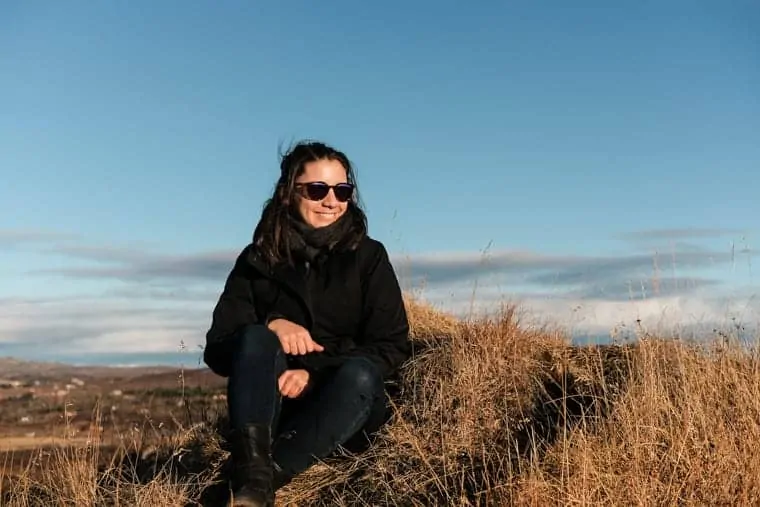 10. Sunski Sunglasses
While not technically a clothing company, Sunski is a sunglasses company that is supporting our environment in a couple different ways. They recently launched sunglasses made from recycled plastic (and the styles are super cute I must add…!) AND they donate 1% of sales to environmental non-profits. Their sunglasses also have a forever warranty so if they break they don't end up in the trash.
Oh, and did I mention their sunglasses are all polarized AND super affordable? These are the sunglasses I wear daily and love them. They are seriously killing the sunglasses game!
Check out Sunski Sunglasses here!
Do any of these companies speak to you?! Are you already using a similar product but could use an upgrade?