Here's a list of 50+ healthy zucchini recipes! We've got homemade breads, healthy breakfast ideas, zucchini noodle recipes, tons of lunch and dinner inspiration, desserts and more!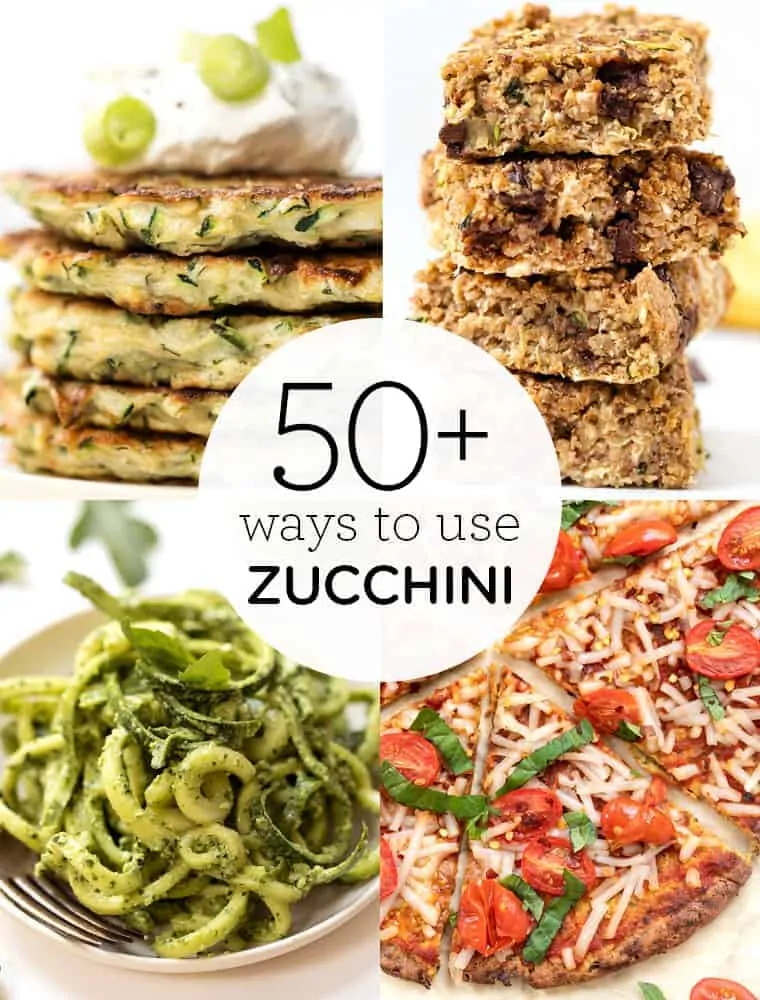 Since summer is officially here, I wanted to give you some ideas for taking full advantage of one of my favorite pieces of summer produce: zucchini! What I personally love about zucchini is that there seems to be an endless amount of possibilities when it comes for how to use it. Of course, there's the classic zucchini bread, there are zucchini noodles, but there are also so many other ways to sneak this healthy vegetable into your diet. I can't wait to share with you so many of my favorite healthy & delicious recipes to use zucchini in.
I also love that zucchini doesn't have a super overpowering taste. Granted, when it's cooked it can have a somewhat strange texture (that's why Matt doesn't like it), but it comes to taste, zucchini is fairly plain. Which means… if you have picky eaters at home, someone who doesn't like eating vegetables, or are generally just trying to get more vegetables into your own diet, zucchini could be your answer!
So today I've rounded up 50+ of my absolute favorite and super healthy zucchini recipes to give you tons of inspiration. We've got recipes for all taste buds, all time of day, and truly something for everyone! I'm sharing my favorite zucchini breads and breakfasts, zucchini noodle recipes, more lunch + dinner inspiration, and even desserts. If you don't already have a spiralizer, I swear by this one for making zucchini (or any veggie) dishes.
Comment below which zucchini recipe you're going to try, and make sure to pin this post for later!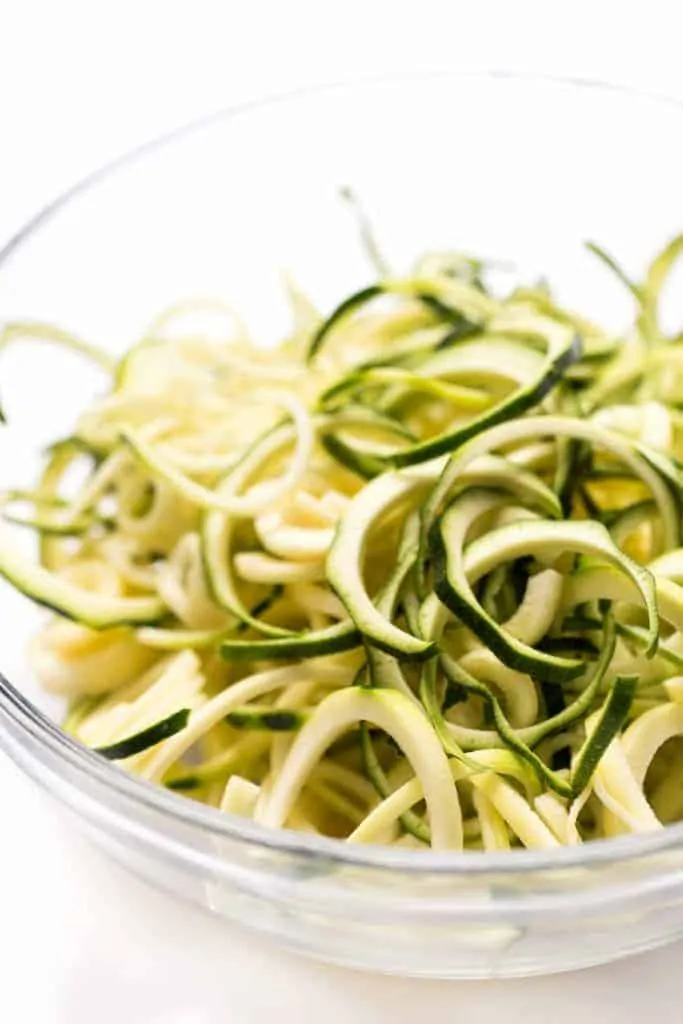 How to Pick Zucchini at the Grocery Store
When you're shopping for zucchini at the store, I have a few criteria that I follow. I want my zucchini to be:
medium length (about 8″ long)
medium thickness (about 2″ diameter)
not overly bruised or dented
smooth skin & evenly green
That will give you about the right amount to either grate or spiralize for many of these recipes!
How to Store Zucchini (and Freeze!)
The best way to store zucchini is in the fridge in a produce bag. Avoid washing it before putting it in the fridge and only wash it right before you're going to use it. That will prevent additional moisture and rot.
You can also freeze zucchini! I love using frozen zucchini in my smoothies as it adds a really nice creamy texture, while helping me keep the sugar content of the smoothie low. To freeze zucchini, here's what I do:
cut the zucchini into 1/2″ pieces
steam the zucchini pieces for about 5 minutes until they're semi-tender
place the steamed zucchini on a parchment-lined baking sheet and allow to cool completely
once cooled, pop the baking sheet in the freezer and allow the zucchini to freeze completely
transfer the frozen zucchini pieces into a bag and keep for up to 6 months
Tips for Shredding/Spiralizing Zucchini
Last thing before we dive into the recipes: I want to give you a few simple zucchini tips.
If you're wanting to make zucchini noodles, invest in a good spiralizer. I have the Inspiralizer and it's great!
If you're making a recipe that calls for grated zucchini, you'll need to get some of the moisture out. Here's how to get rid of excess moisture after shredding:
place the shredded zucchini on top of a clean dish towel
wrap the dish towel around the zucchini and squeeze out as much moisture as you can
Then you can use these "pressed" zucchini shreds in your baking and avoid adding a lot of excess moisture to the recipe!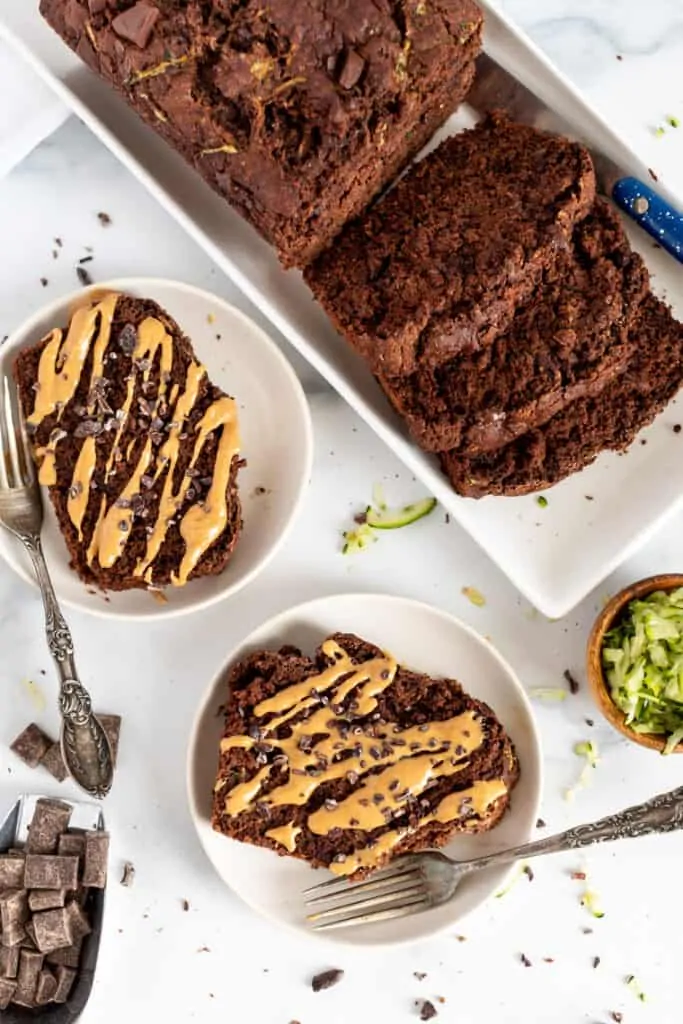 The Best Zucchini Bread Recipes
---
I look forward all year long to the summer mornings, because it means I get to start my days with a slice of homemade zucchini bread! I love having zucchini bread for breakfast because it means I'm starting my day with veggies, plus it tastes like you're having dessert for brekkie. I've chosen healthy recipes here that are also great for meal prep, since one loaf usually lasts me about 4-5 days! P.S. if you haven't tried homemade nut butter slathered on top of your zucchini bread yet, try it ASAP!
Best Ever Zucchini Breads: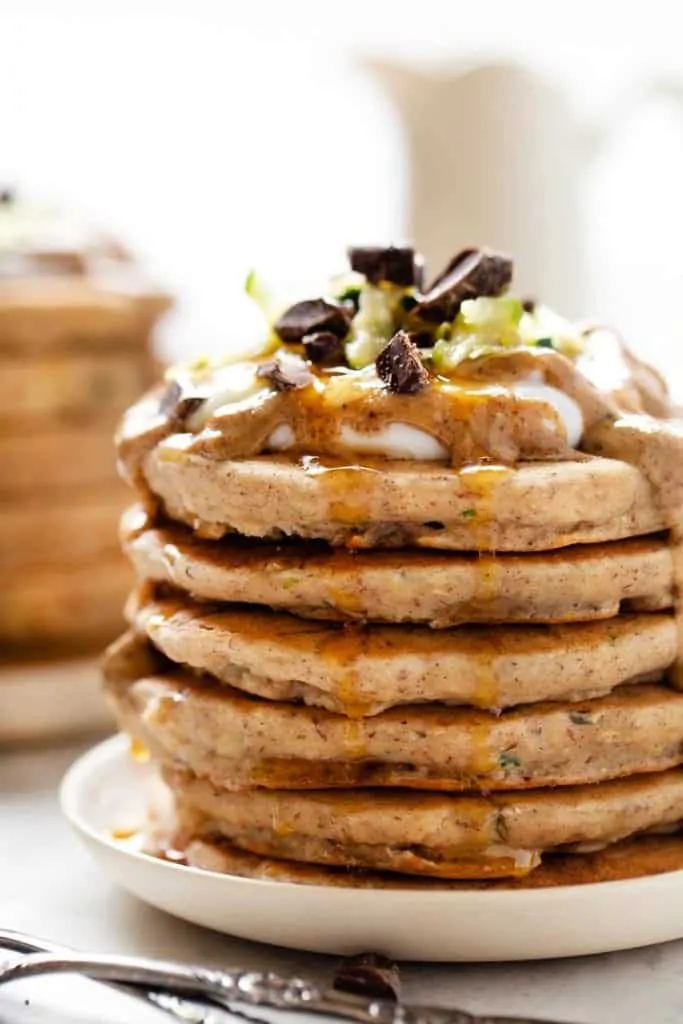 More Zucchini Breakfast Recipe Inspiration
---
I used to be somewhat skeptical about zucchini in breakfast recipes, but my first bite of chocolate chip zucchini pancakes and I was hooked. I promise it won't taste like you're eating straight veggies for breakfast – the zucchini just adds an amazing texture to these recipes, plus tons of fiber and nutrients. The best part about the recipes I've chosen below? They're all gluten-free, healthy and easy to make!
Healthy Zucchini Breakfast Recipes:
The Best ZOODLE Recipes
---
First of all, can we talk about how fun the world "zoodle" is? I could say that all day long. In this section, you'll find the BEST healthy zucchini noodle dishes. These recipes are simple but FULL of delicious flavors. And if you need a spiralizer recommendation for getting those beautiful zucchini spirals, this is the one I use and I love it!
Healthy Zucchini Noodle Recipes: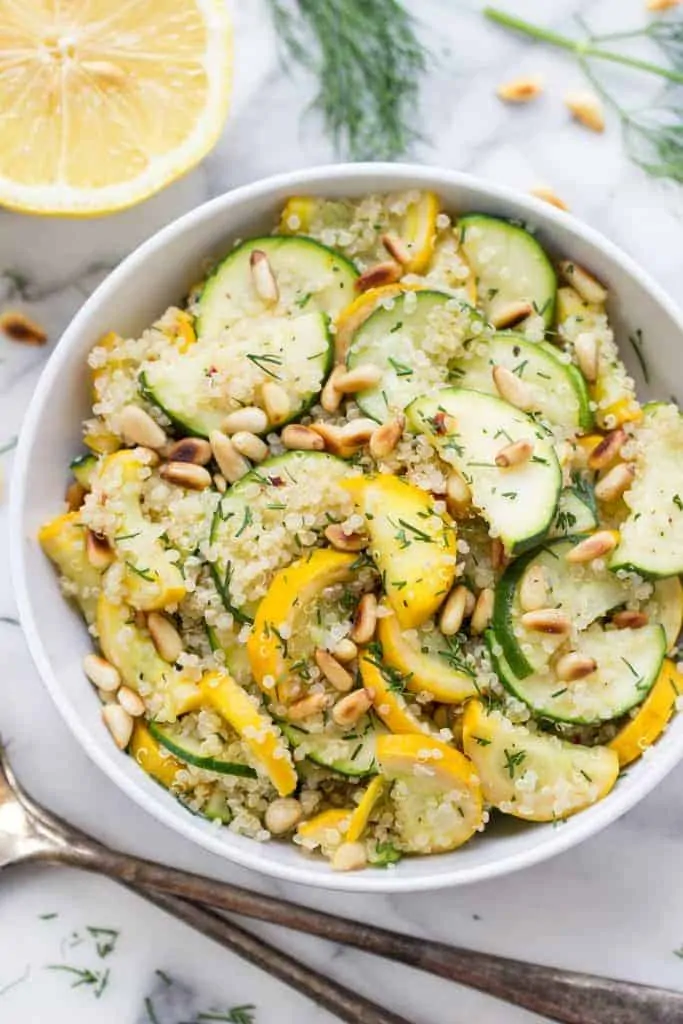 Super Healthy Zucchini Salads
---
Zucchini salads are the way to my heart! The different types of salads you can make using zucchini are endless. I love mixing things up by using different types of bases – spring mix, spinach, zucchini noodles, cabbage, you name it. Then I try to have some fun with the other fillings – grilled corn, squash, peanuts, quinoa, etc. And lastly, no zucchini salad is complete without a fresh, homemade salad dressing! Below are some of my favorite zucchini salad recipes that are sure to impress this summer.
The Best Zucchini Salad Recipes: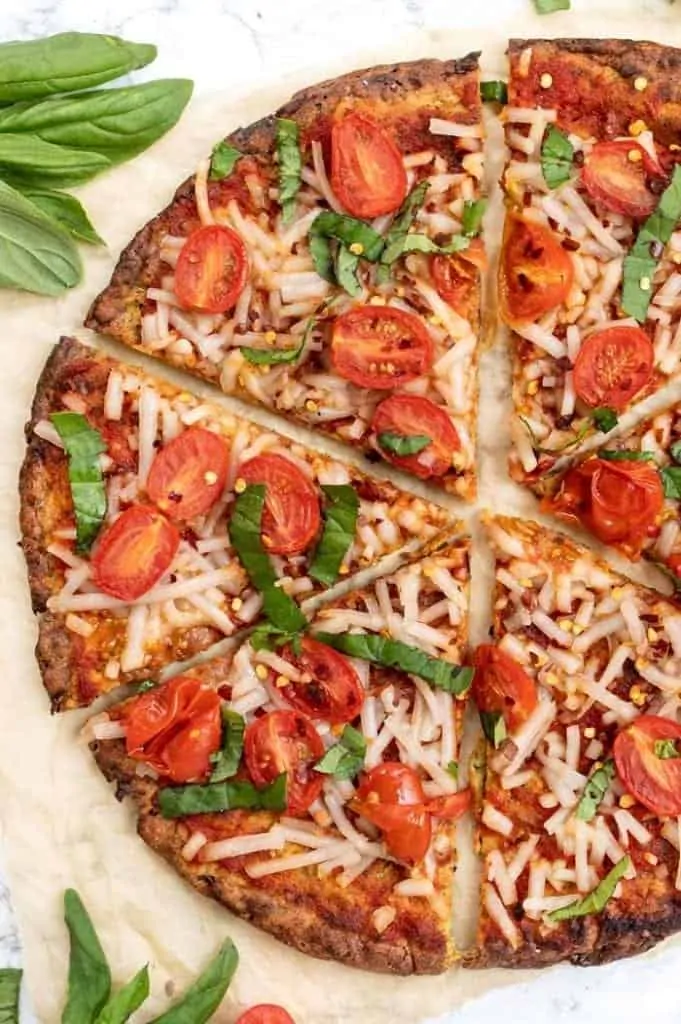 Lunch and Dinner Recipes with Zucchini
---
This might be my favorite section just because it contains a couple of my favorite recipes of all-time: my zucchini pizza crust and my zucchini fritters! This section shows you how to incorporate zucchini into your lunches and dinners in a healthy and delicious way. Soups, pizzas, quinoa bowls, and more – there are tons of healthy meal ideas here that the whole family will love.
Super Healthy Zucchini Lunch + Dinner Recipes: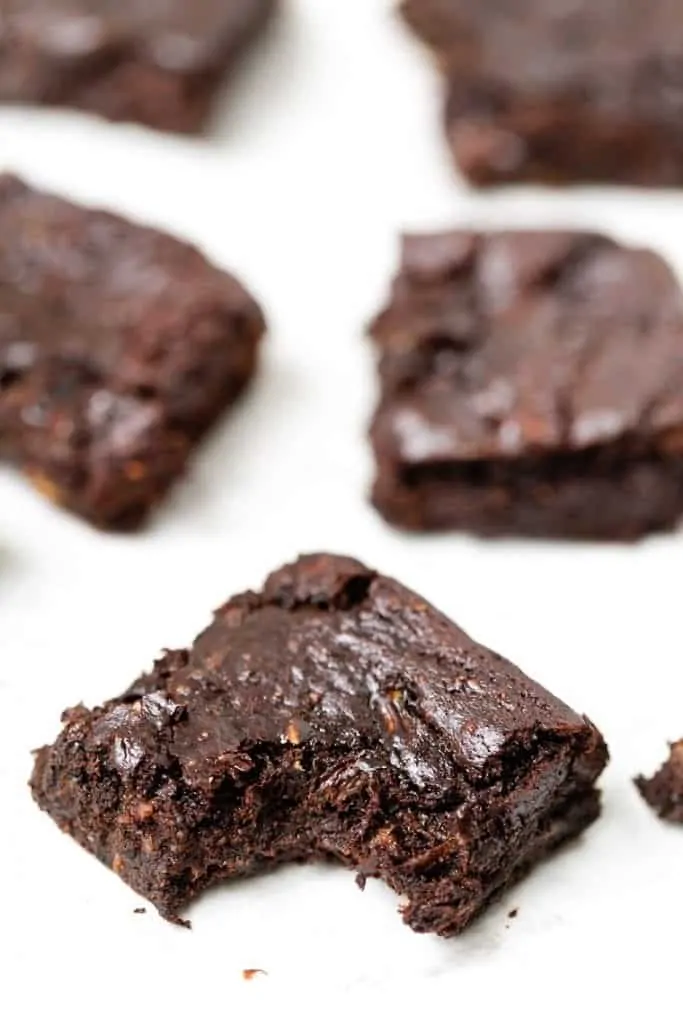 Zucchini Desserts
---
Last but certainly not least: it's time for zucchini desserts! You truly can eat zucchini at any time of day 😉 Here are my favorite zucchini dessert recipes that are a healthy and delicious way to end any day. I think the combination of chocolate and zucchini together is highly underrated – zucchini brownies are next level delicious!
Healthy Zucchini Dessert Recipes:
Your Favorite Zucchini Recipes?
So…what about you!? These are just some of my favorite zucchini recipes, but I'd love to hear from you. If you have any go-to ways to use zucchini that we've missed here, let us know in the comments below!
⇣ PIN FOR LATER ⇣