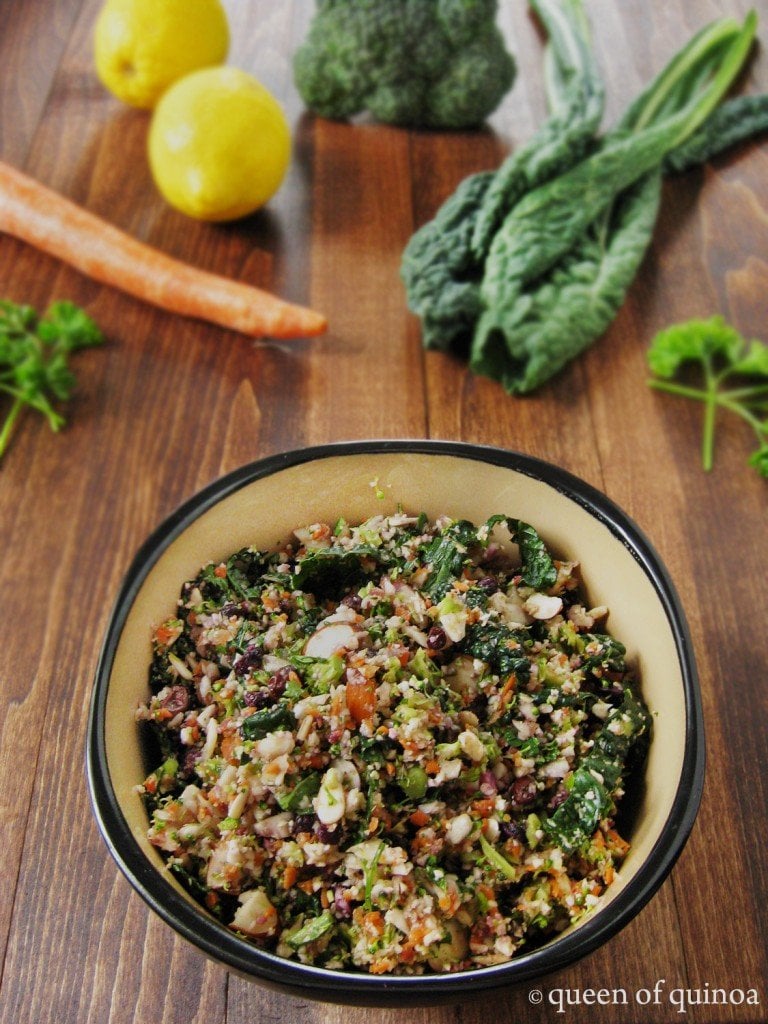 Have you ever had one of those weeks where you feel like everything you're eating isn't the best? Where you get to a point and all you want to eat is fruit and vegetables? Give your body a little detox and recuperate from the not-so-smart choices you've been making?
I'm totally there with you. For the past few weeks I've been seeing my diet slip a little bit. Not that I'm going overboard and eating junk food all day long, but I'm not making the smartest and healthiest decisions for my body.
For one, I've stopped juicing. I don't really know why, but all of a sudden I found myself not wanting my go-to green juice, but instead I was opting for more filling breakfast shakes like my favorite green smoothie and my pina colada smoothie.
(Just as a side note, I do tend to do this from time to time – I get hooked on things and then get burned out and need a change.) 
Of course, smoothies are insanely healthy for you, but they are more filling in the morning than juices. That's been an adjustment I've been getting used to, but I've also noticed that I'm eating less during the day, so maybe it's balancing out.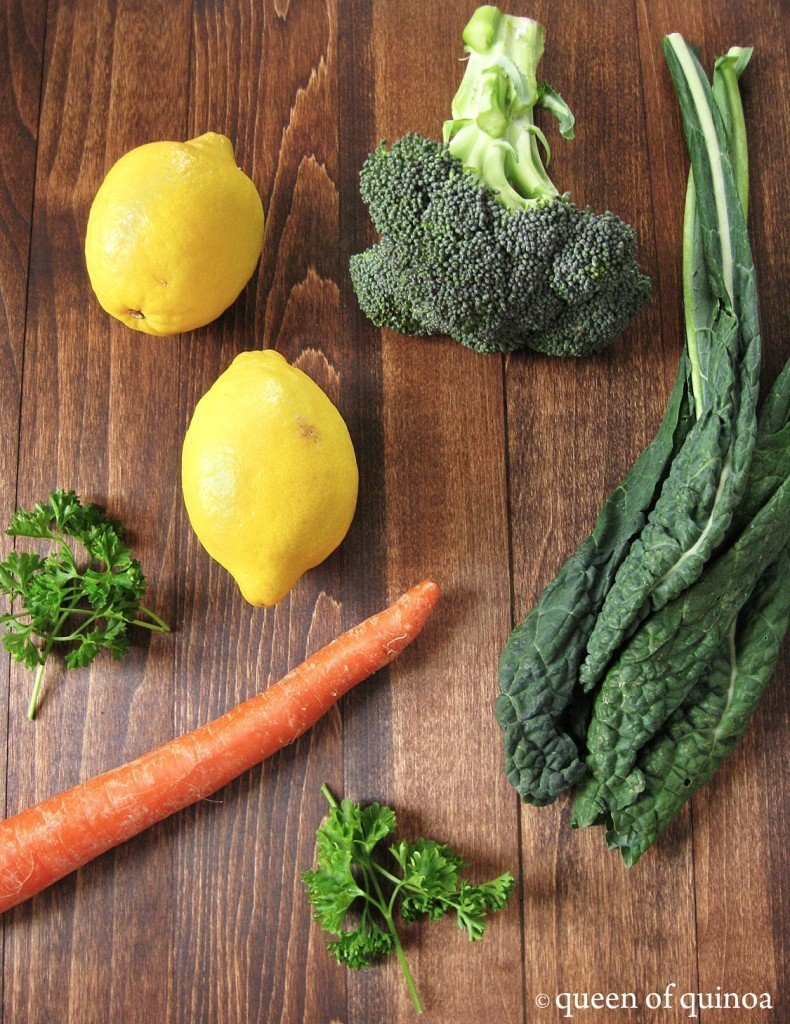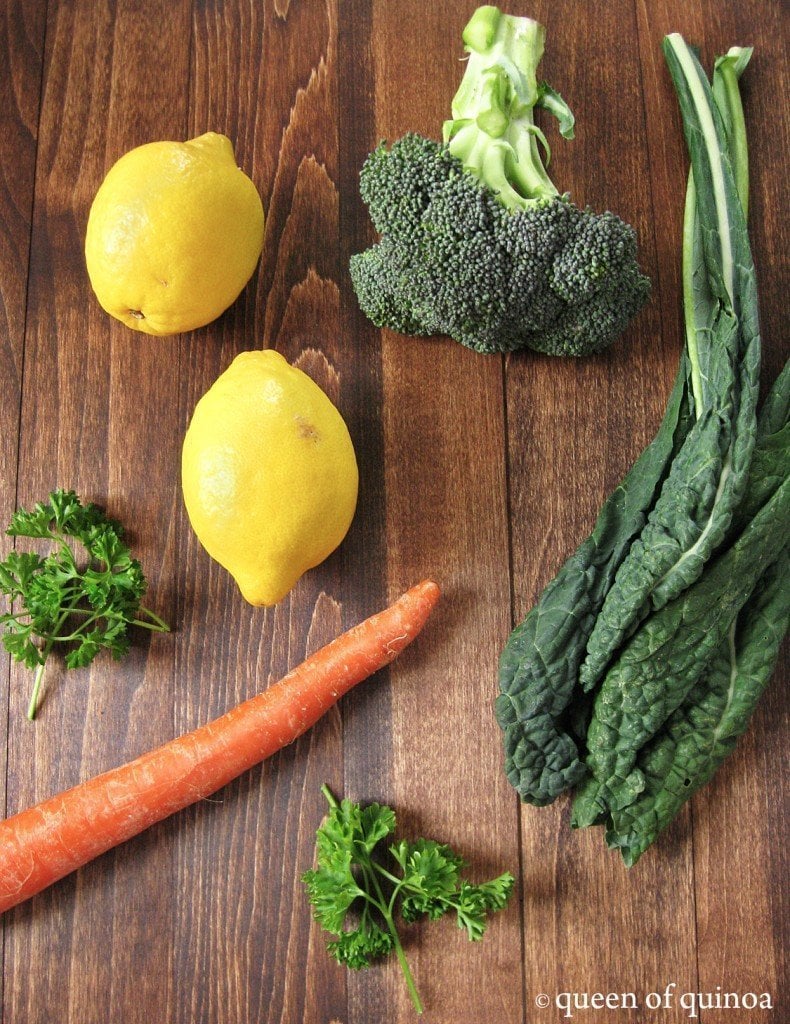 Second, I'm a food blogger which means I spend quite a bit of my free time in the kitchen, whipping up new recipes and testing out new baked goods. This can lend itself to be a problem.
I'm a nibbly cook. I take small bites here and small bites there of everything that I make. I have to make sure it tastes good along the way, right?
But since I'm a nibbler, those are just extra calories that my body doesn't necessarily need.
Third, it's been terrible weather and I'm not too fond of exercising when it's cold and rainy out. I would much rather curl up on the couch with a cup of tea (maybe with a chocolate chip cookie) and read, write or watch a movie. It sounds so much more fun, doesn't it?
But that isn't so good for my waistline.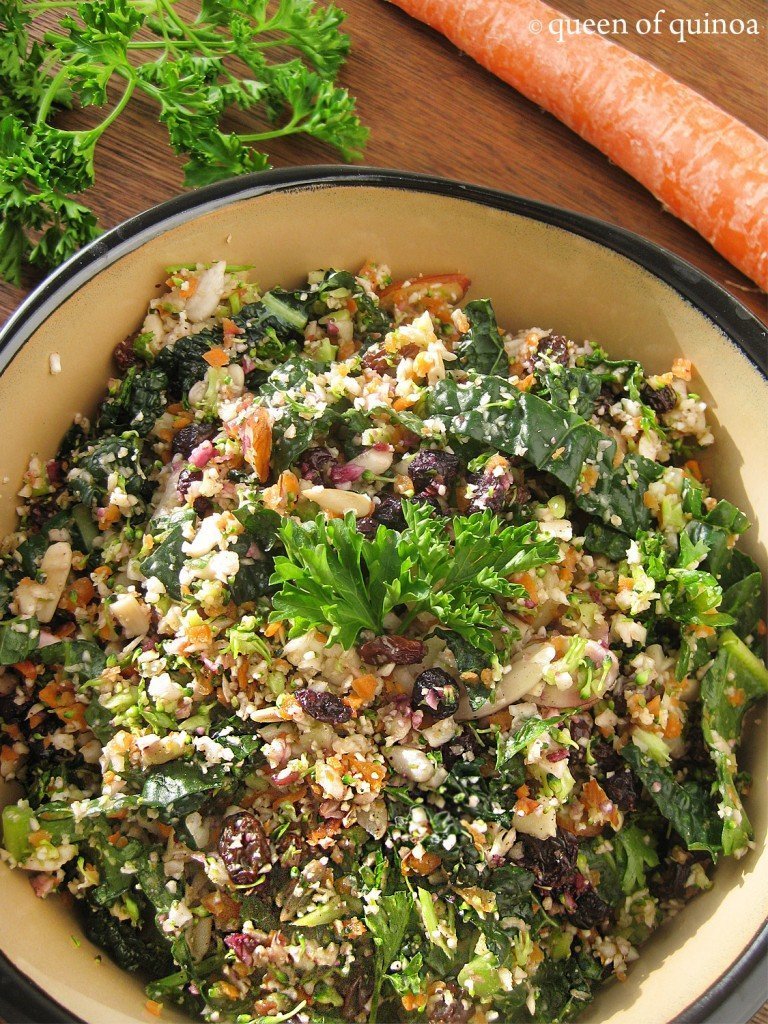 Which brings me to this salad. This is a detox salad, perfect for those weeks when you're feeling you need a little extra boost or a kickstart on your way back to health. It's inspired by a salad that I had from the Whole Foods hot bar (which is amazing I will have you know), but with my own tweaks to make it more me.
This salad brings together amazing flavor and is packed with super foods, guaranteeing that you will be back to your same old self in no time.
Detox Salad
adapted from Oh She Glows
serves 6 – 8
ingredients:
2 broccoli crowns
1 head cauliflower
1 medium carrot
2 cups finely chopped kale
1/2 cup parsley, finely chopped
1/2 cup sunflower seeds
1/2 cup sliced almonds
1 cup dried, unsweetened currants
1/2 cup dried wild blueberries
Juice of one lemon
2 teaspoons kelp powder
2 tablespoons rice vinegar (or other mild flavored vinegar)
2 tablespoons pure maple syrup
Salt & pepper to taste
Wash and rinse all your vegetables, then cut the broccoli and cauliflower into florets. In a food processor fitted with a steel blade, process the broccoli and cauliflower until fine and add them to a large mixing bowl. You may need to do this in batches – I needed three.
Process the carrot the same way and add to the blow. Stir all ingredients to combine.
Add the rest of the dry ingredients to the bowl, including the kelp powder, and mix with wooden spoon until fully combined. Add lemon juice, vinegar and syrup and toss to coat.
Enjoy – it's time to feel rejuvenated.