The Food & Supplements I'm Bringing to Europe
Wondering what I'm packing? This simple list of food for a Europe trip is easy to carry with you, great for plant-based eaters and will save you money too!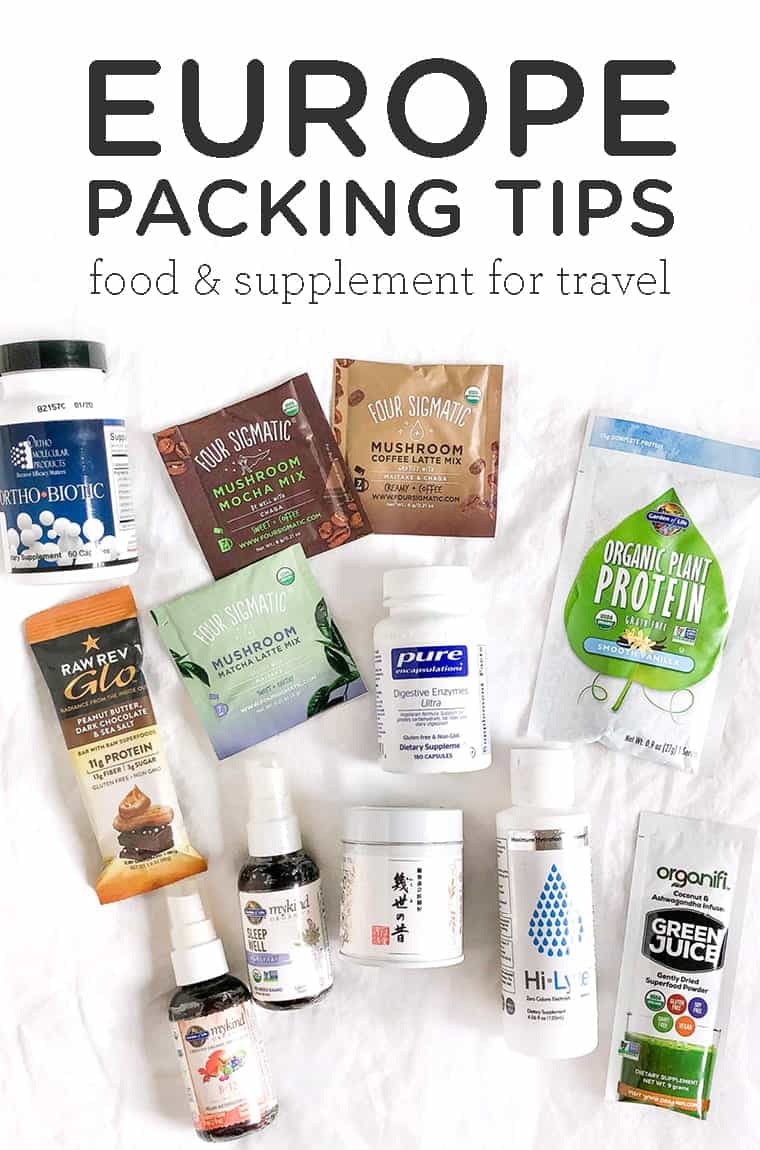 It's almost timeeee! In just 5 days we're heading off on our European adventure! I seriously can't believe it's here. From the years of dreaming, the months of talking and now, it's time.
We've packed our bags (mostly) and are feeling ready to hit the road! I'll be bringing you along for our actual travels of course, but I also wanted to share some of the pre-trip planning and information. So today I'm going to share what food and supplements I'm bringing on our trip!
Food for a Europe Trip
Matcha Powder: this is such an important part of my daily routine that I really wanted to bring this with me. I'm bringing over about 4 months worth of my favorite matcha powder (Ippodo). Two reasons why I'm bringing it: 1) it's my absolute favorite part of my day and I love the way I make it (vs. a barista) and 2) matcha lattes are quite expensive and since I drink one every day this will definitely save me some money while we're over there.
Coconut Butter: I was planning to bring packets of coconut butter with me for my matcha but after getting some feedback on my YouTube video, it sounds like I can it over there. I'll just bring a few of these for days when I might run out or we're traveling and I don't have access to my larger bag.
Monk Fruit Extract: this is what I use to sweeten my matcha's and it's such a small little container that I just want to bring it with me. I love the way it makes my matcha taste and makes the lattes so much more enjoyable for me.
Protein Bars: I know I can find vegan protein bars over there and I'm excited to try some new ones, but I'm also bringing some of my favorites just to have on hand for travel days and stuff. I like having a stash of things like this to snack on if I get in a bind!
Four Sigmatic Packets: I love traveling with Four Sigmatic – especially their matcha packets, coffee lattes and some of their mushroom powders. I'll have just a few with me, but they're great for on the go, on the airplane, on trains, etc. Especially since everything you need is in one little packet!
Green Juice Powder: I know I can get green juice over there, but again, that's something that's quite expensive if you're drinking it daily. I'll keep some of these on hand just to have whenever I feel like I need a little pick me up or I'm not getting in as many greens as I want.
Nut Butter Packets: these are amazing for travel and hiking! I'll have just a few of these on hand for longer trips for when I want a little snack with something like an apple or banana. Nut butter is the perfect thing for plant-based eaters – you get healthy fats and protein in one swoop!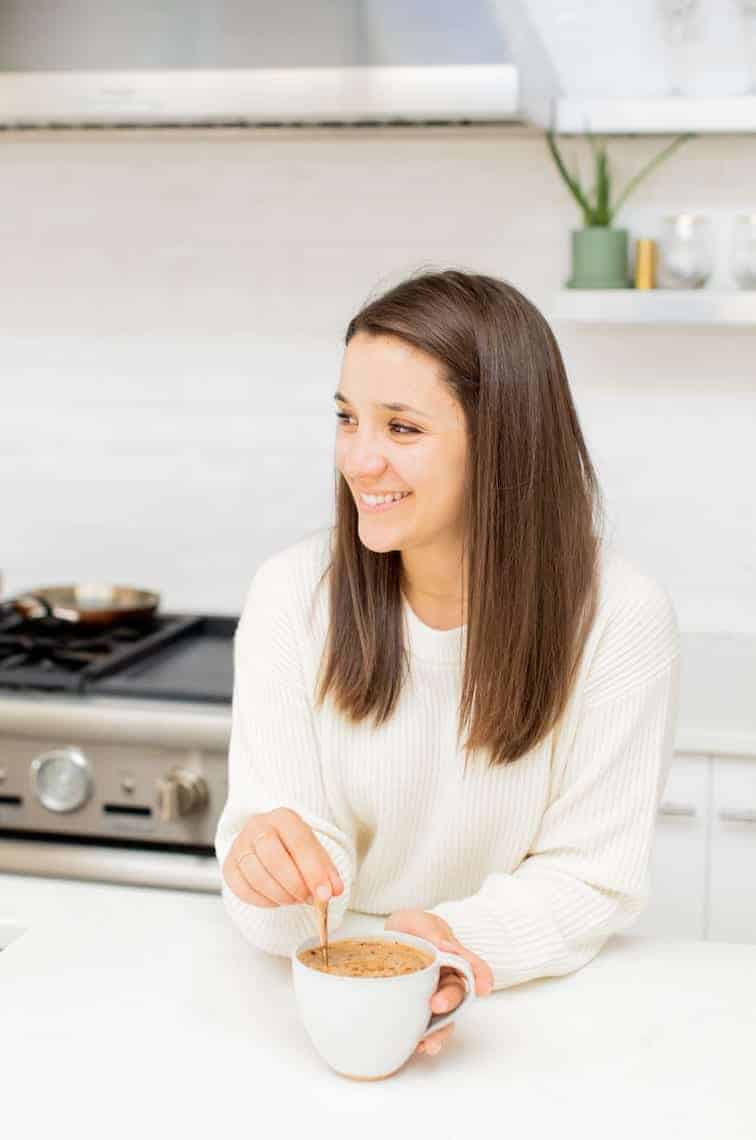 My Supplements for Travel
Digestive Enzymes: this is probably self-explanatory, but sometimes my digestive system gets a little testy when I'm not eating my normal diet and digestive enzymes are a great tool to help it calm down a little. I like to take one capsule before I eat out at most restaurants and I definitely notice a difference.
Probiotics: another supplement to keep my digestive system happy, probiotics are something that helps keep the healthy balance of bacteria in your digestive tract. I'll probably take one of these every other day until I run out!
Electrolyte Water: let's face it, traveling is quite dehydrating, especially if you're flying. This little bottle is full of electrolytes which helps to keep you hydrated! It's made from sea minerals and has a slightly salty taste, but nonetheless, it's going to be a great thing to use when I'm flying!
B12 Spray: B12 is something I take almost daily and I like having this little spray with me. It takes up very little room but is quite potent. Something to consider if you're on a plant-based diet!
Sleep Well Spray: since we'll be moving around quite a bit, I think my sleep is probably going to get a little messed up which is why I'm bringing this spray with me. Well, that and overnight flying. Hoping it helps me get some quality sleep when I feel like I need it!
And that's it!
What other travel content do you want to see? Let me know in the comments below!
xox
share what you make
Tag #simplyquinoa on Instagram with your creations! We love sharing what you make with the community. We can't wait to see!

follow on instagram