These are the 22 best Healthy Recipes to cook in September with seasonal produce like apples, pumpkins, tomatoes and Brussels sprouts.
September may mark the end of summer and the beginning of fall, but don't sleep on the abundance of delicious produce still thriving this time of year.
Head to the farmer's market and load up on this month's bounty of late summer and early fall fruits and veggies.
Healthy Recipes to Cook with September Produce
I'm talking about apples, pumpkins, and sweet potatoes, as well as lingering tomatoes, zucchini, and broccoli.
September is an amazing time of year to be cooking with fresh produce, and these are the best recipes to make this month.
Apples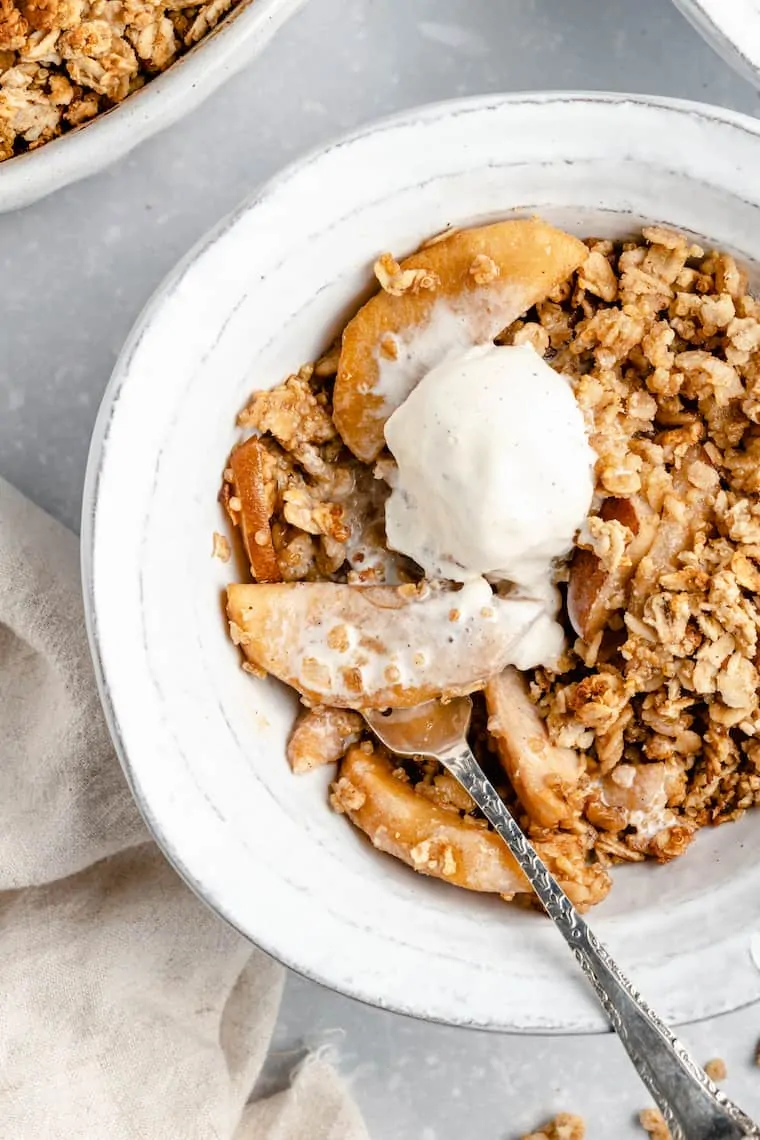 Vegan Apple Crisp with Pears & Quinoa
It only makes sense to start off with dessert, right? This easy crisp features two gems of September produce: apples and pears. It has a sweet and crumbly quinoa topping that happens to be vegan and gluten-free!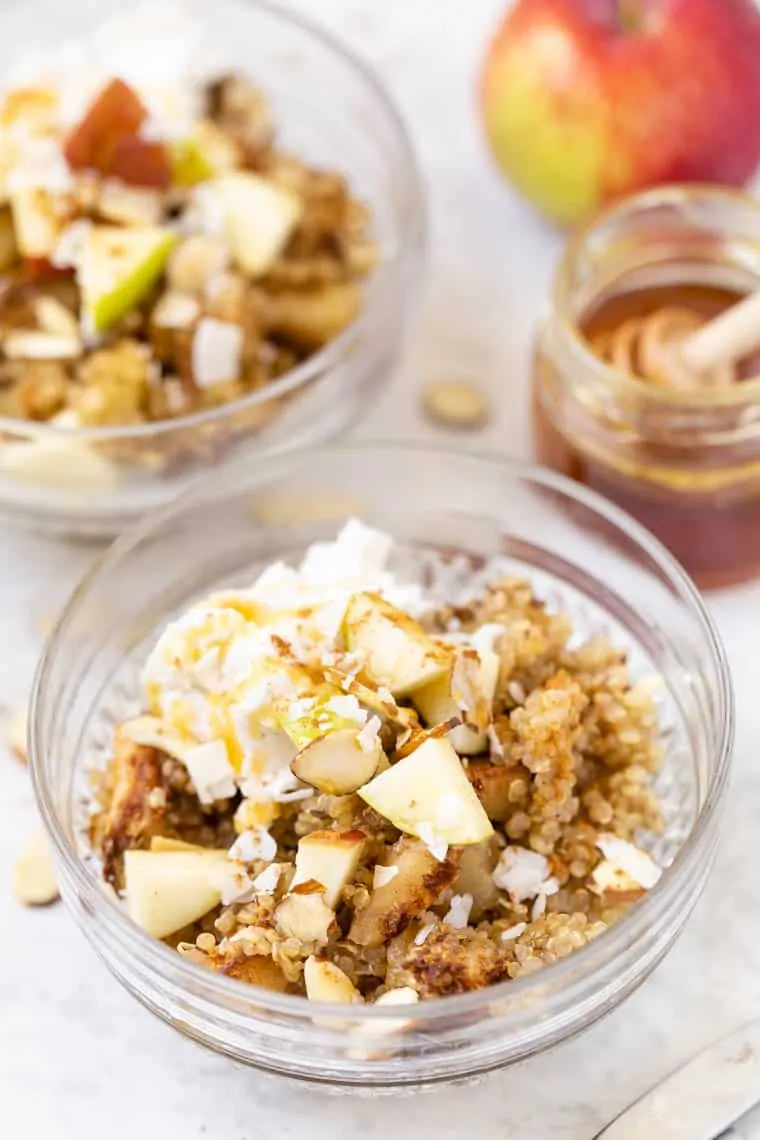 Apple Cinnamon Quinoa Breakfast Bake
This hearty breakfast casserole simply tastes like fall to me. It's a delicious high-protein recipe that's also great for meal prep.
More apple recipes for September
Broccoli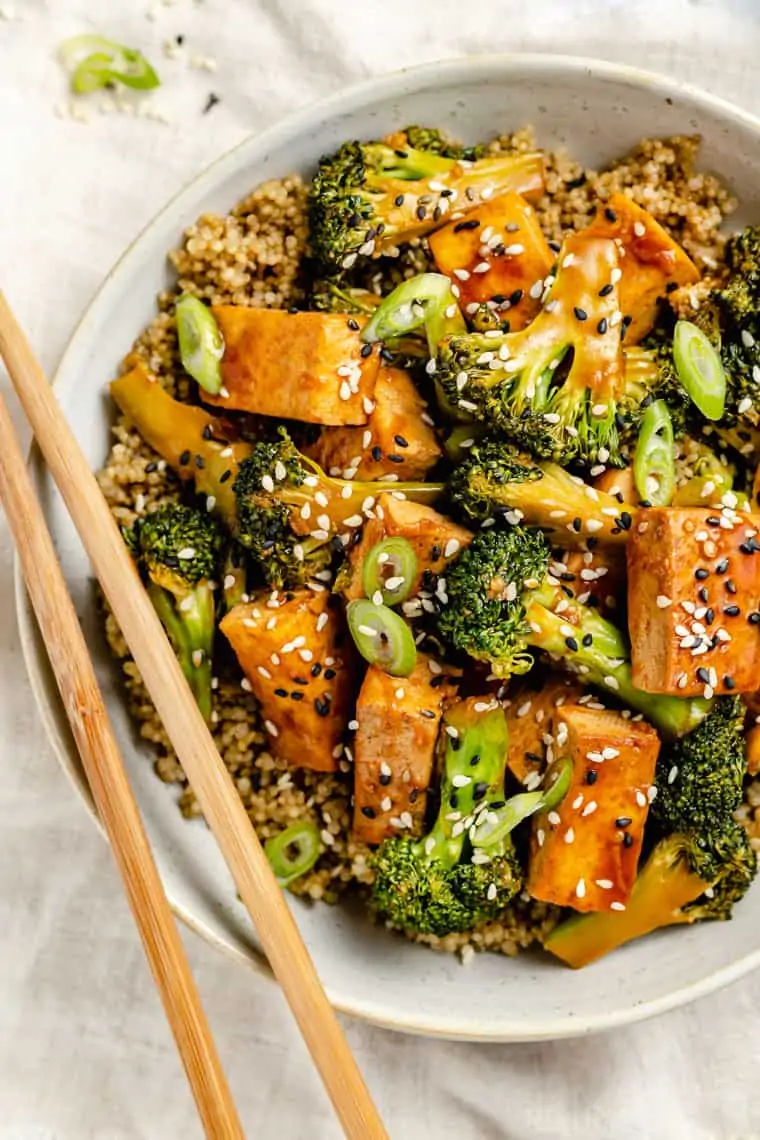 This is a super-fast and satisfying plant-based stir-fry with a savory sesame and soy sauce.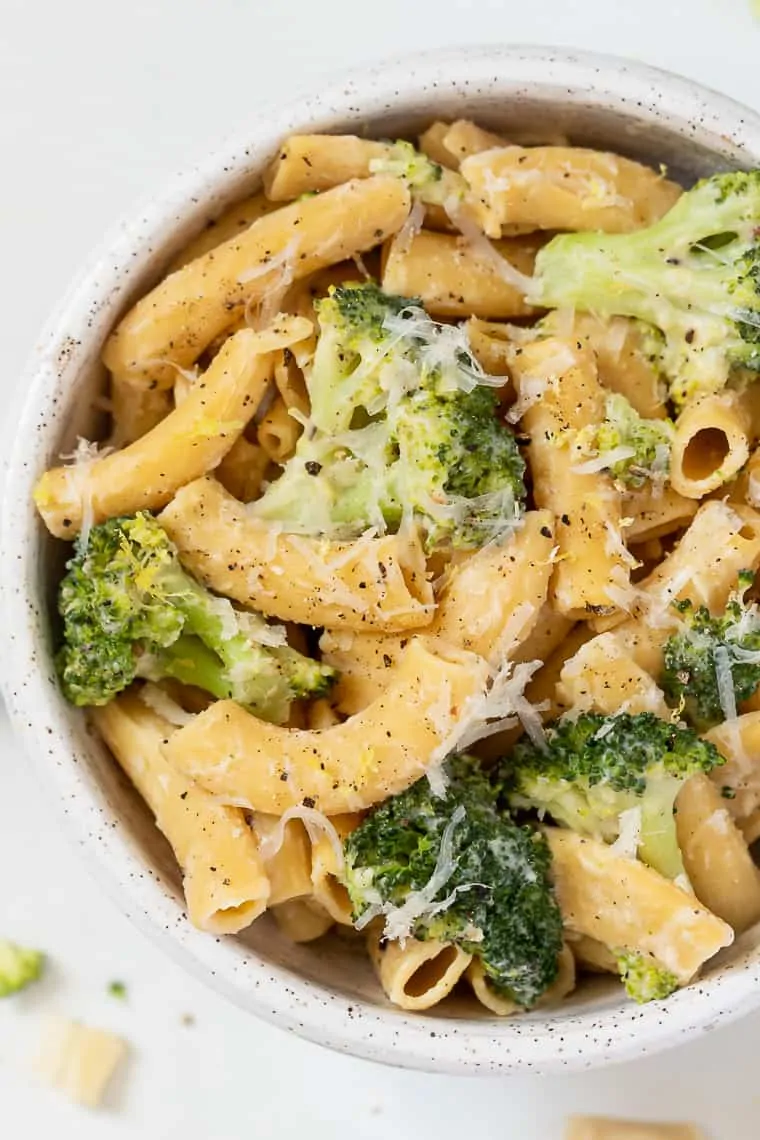 One Pot Creamy Lemon Broccoli Pasta
Make a super-fast pasta that's brimming with nutrients and a comforting, creamy sauce. Use gluten-free pasta if you like!
More broccoli recipes perfect for September
Brussels Sprouts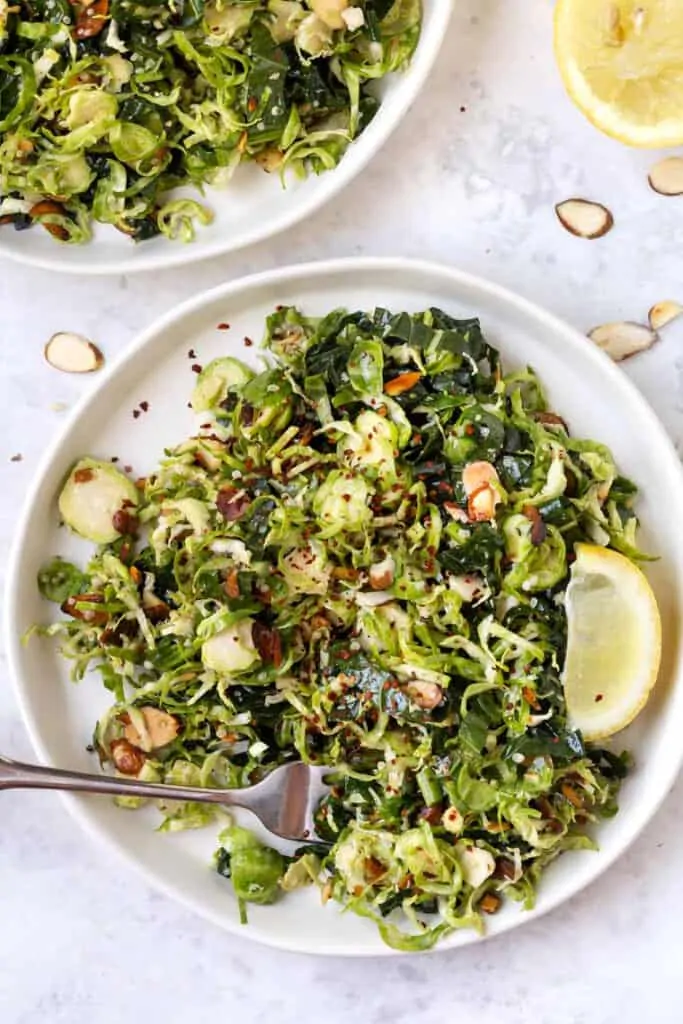 The Best Shaved Brussels Sprout Salad
This crunchy raw Brussels sprout salad has a refreshing lemony dressing and crunchy almonds. I love serving it with Maple Roasted Butternut Squash with Pecans.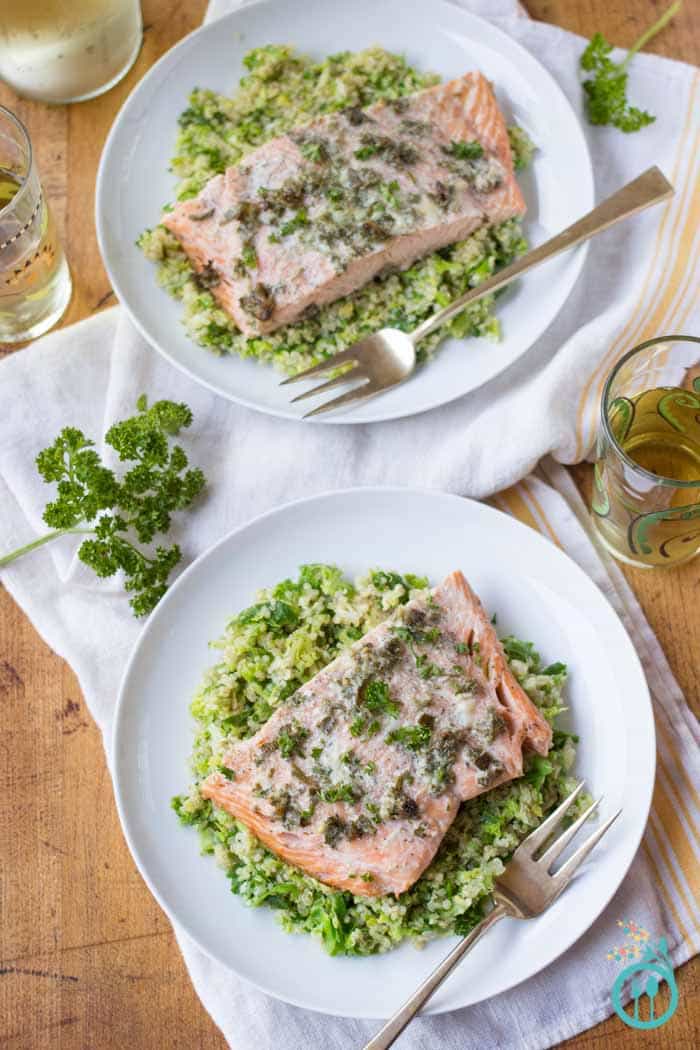 Herb Roasted Garlic Salmon with Brussel Sprout Quinoa Salad
Is a delicious and refreshing roasted salmon with a simple and vibrant fall salad.
Carrots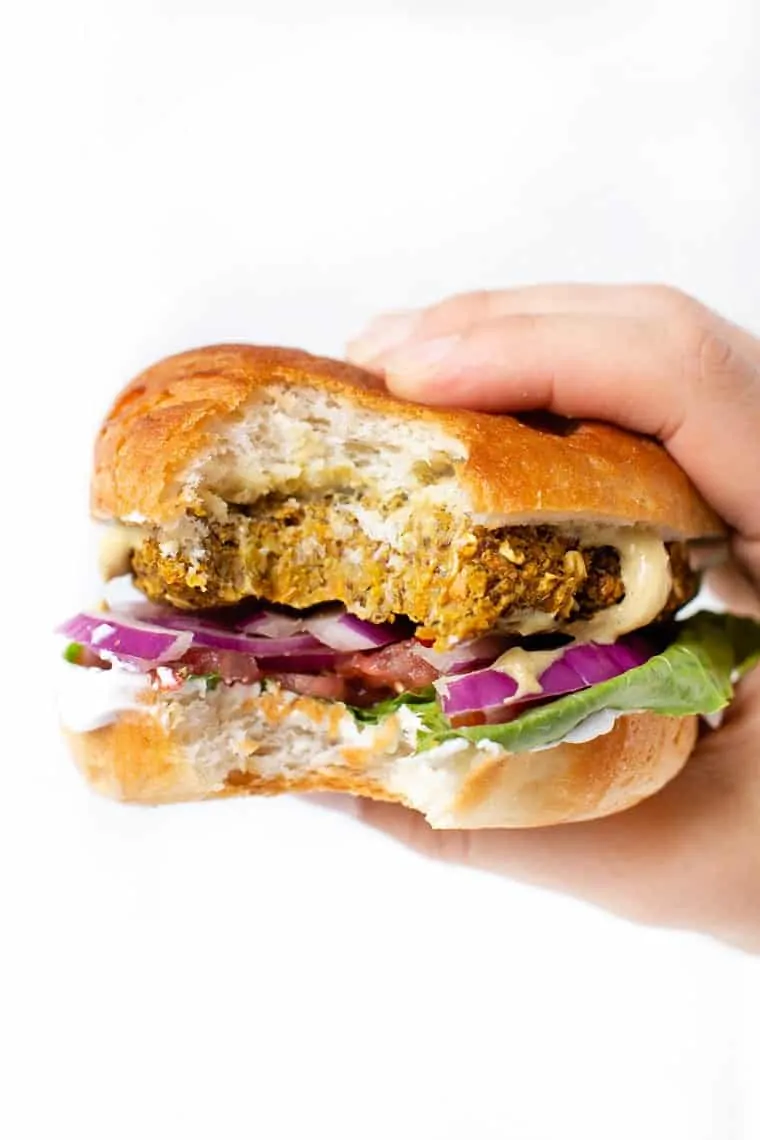 Curried Chickpea & Carrot Burgers
I love how simple but flavorful these veggie-packed burgers are. Chickpeas add tons of protein for a satisfying lunch or dinner.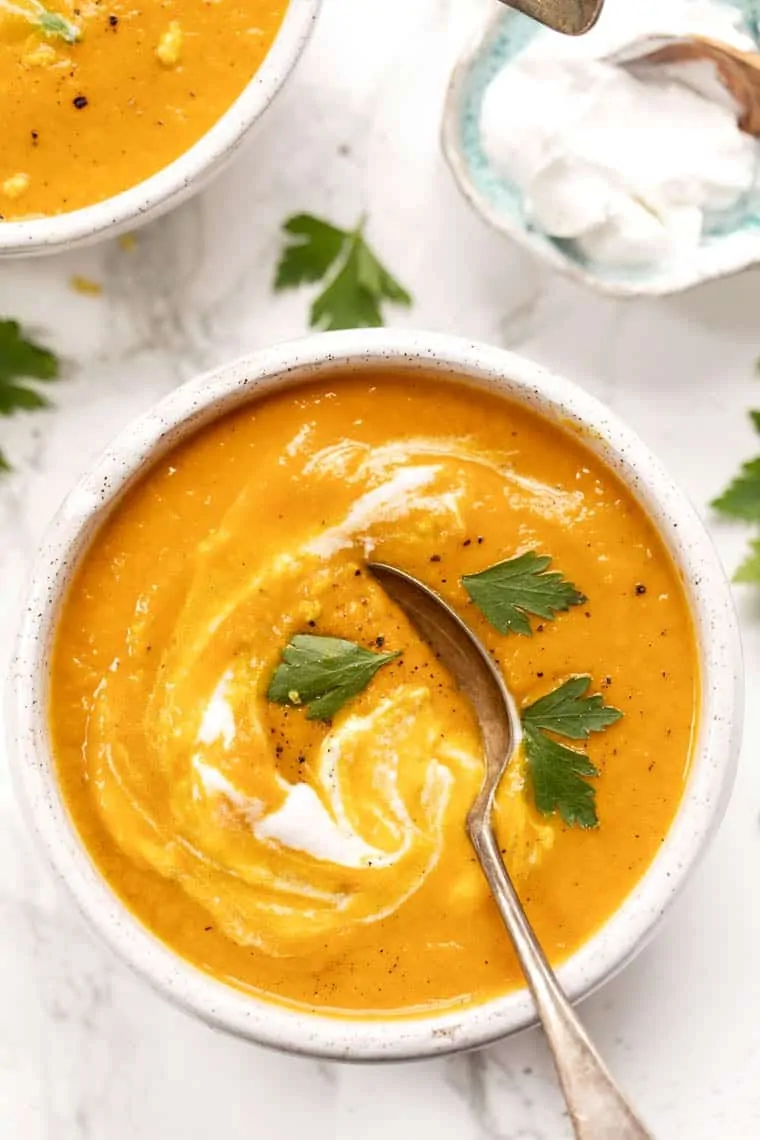 Anti-Inflammatory Ginger & Turmeric Carrot Soup
This invigorating vegan soup is full of antioxidants to help you feel your best.
More carrot recipes for September
Cauliflower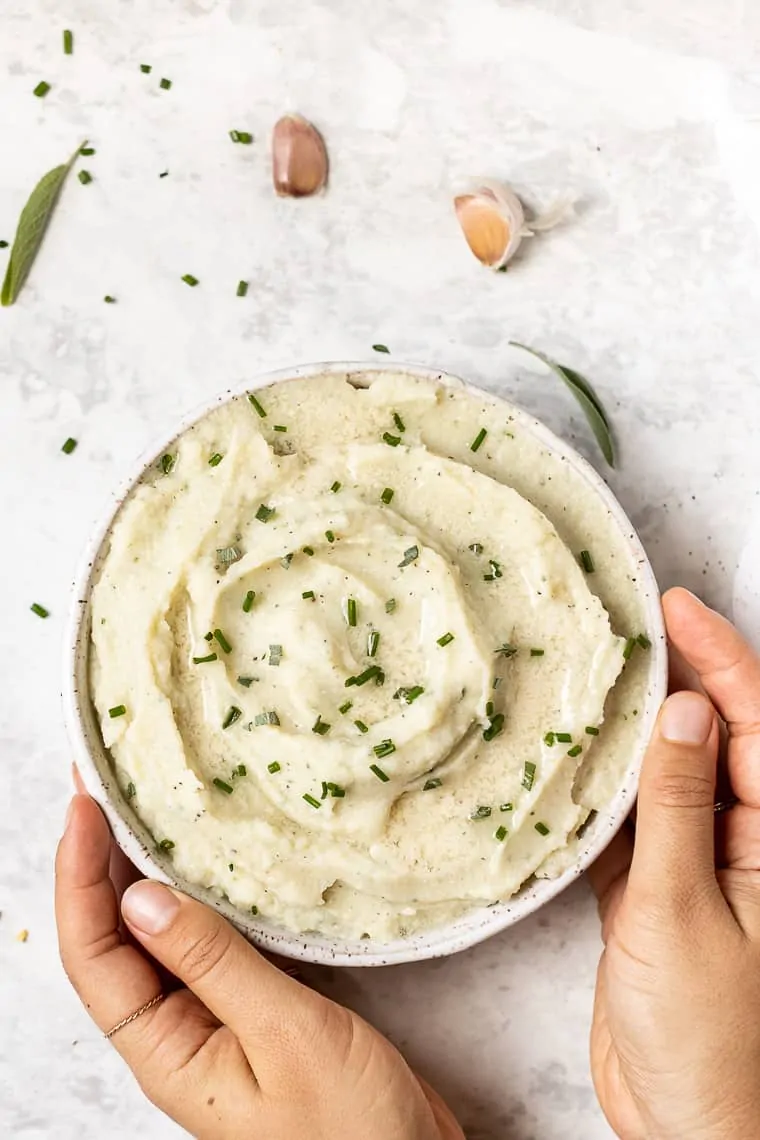 The Best Vegan Mashed Cauliflower
You won't miss potatoes once you've tried this airy and light mashed cauliflower side dish (perfect alongside Citrus & Fennel Roasted Salmon).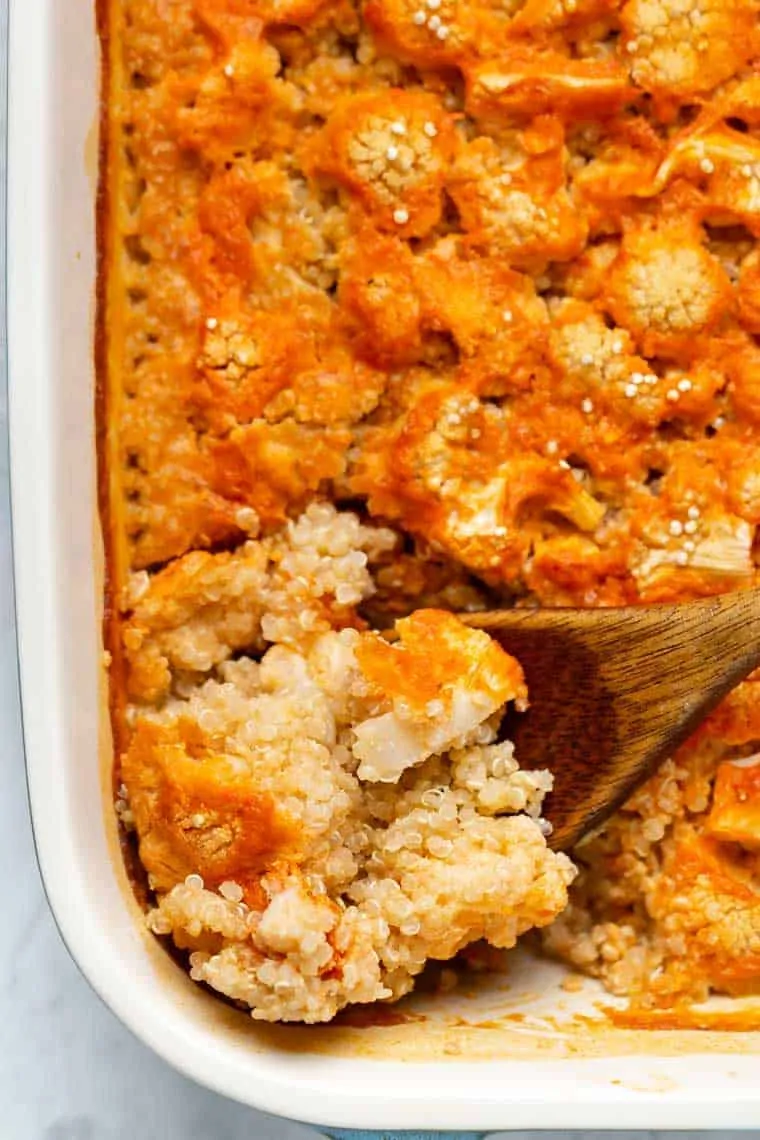 5-Ingredient Buffalo Cauliflower Quinoa Casserole
This baked casserole is loaded with fluffy quinoa and tender cauliflower in a spicy dairy-free Buffalo sauce.
More easy cauliflower recipes for fall
Kale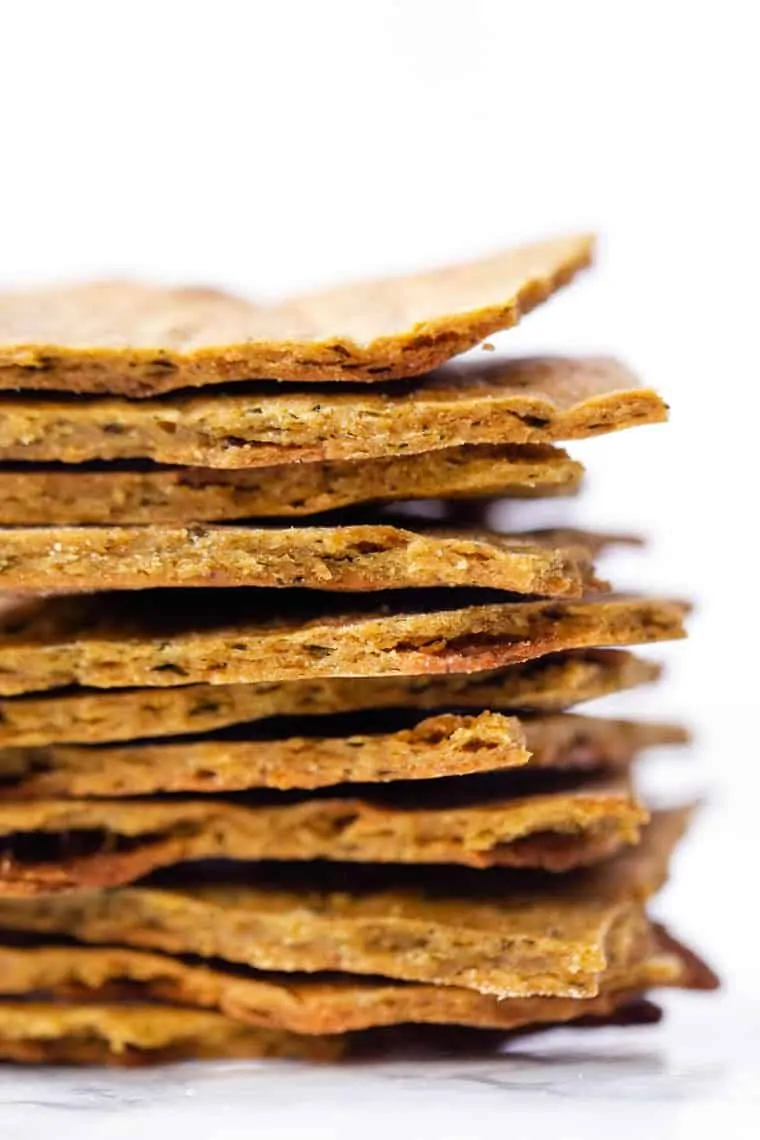 Skip the expensive store-bought crackers and make your own easy vegan crackers with quinoa flour and fresh kale.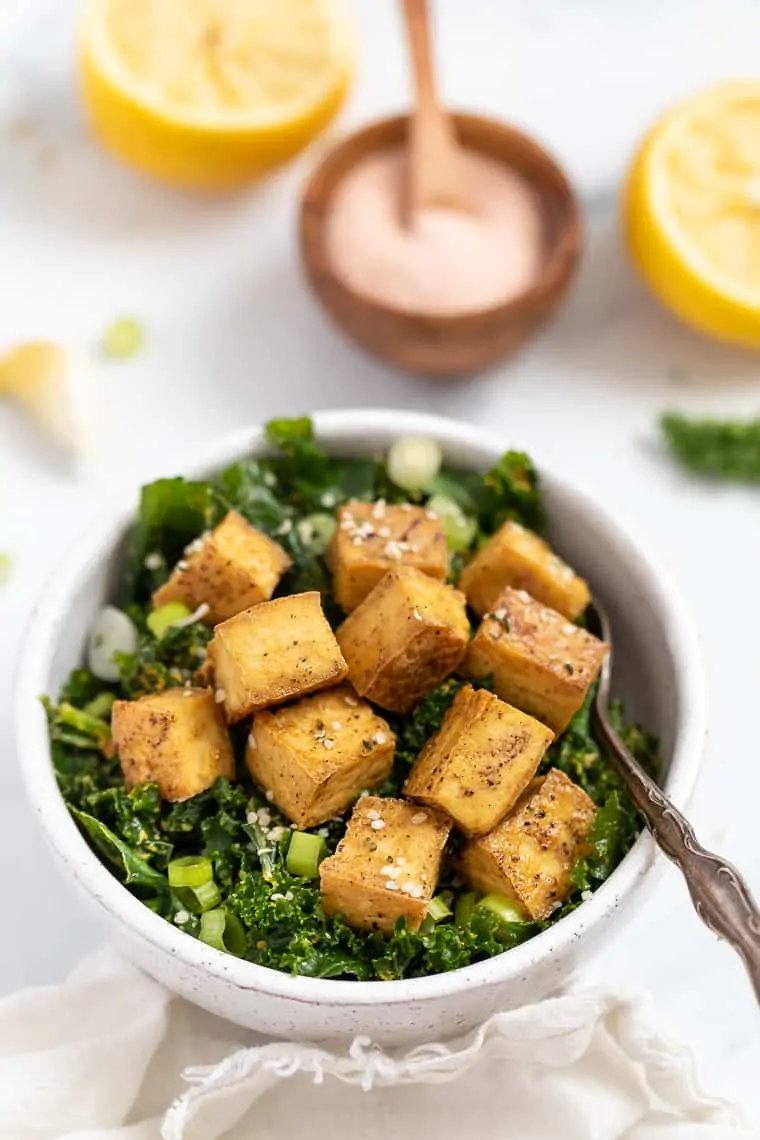 This is a go-to kale salad ready for your favorite toppings, including  Crispy Chickpeas, Crispy Baked Tofu, and Cinnamon & Pecan Crusted Salmon.
Oats/Oatmeal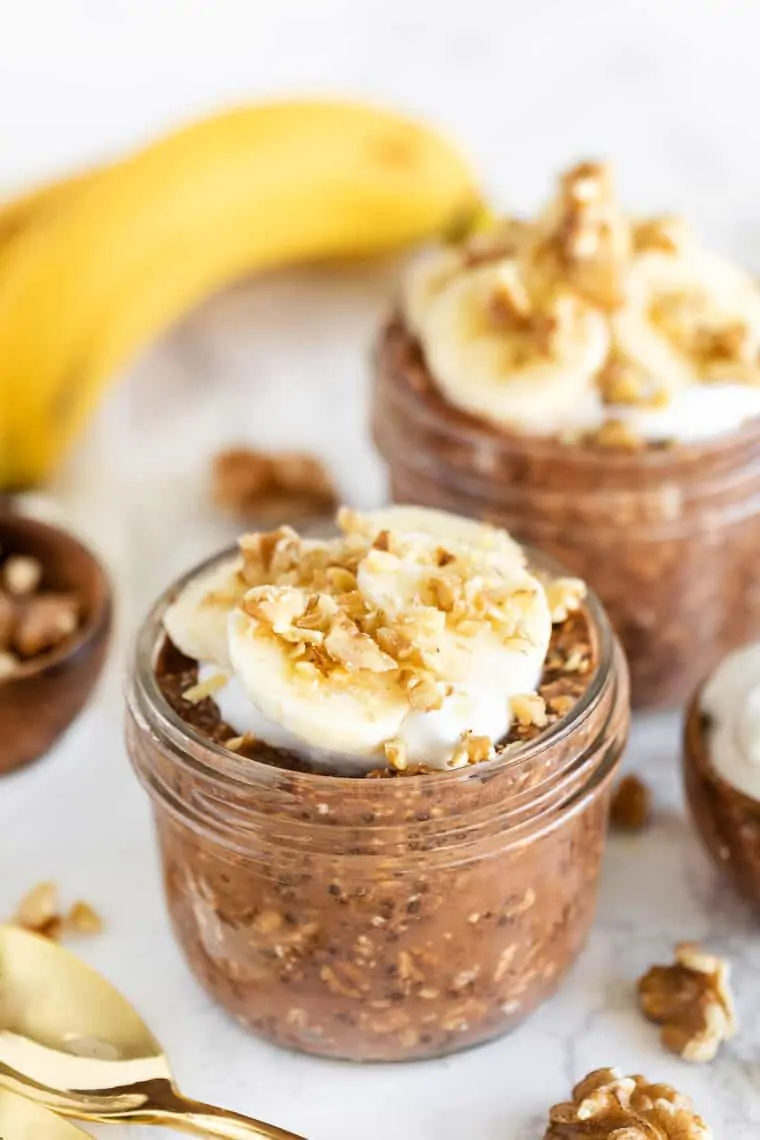 Start your day with dessert for breakfast (or at least it will taste like that) with these healthy gluten-free chocolate oatmeal cups.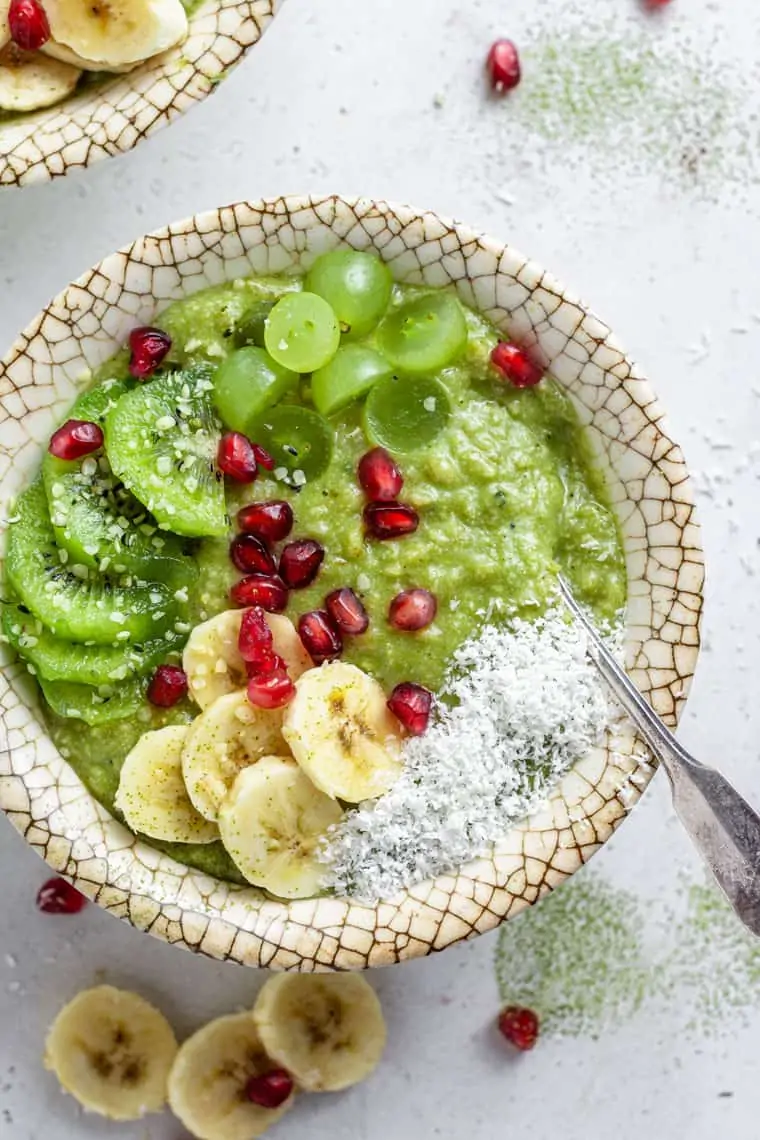 This bowl of vibrant green oats are made with creamy coconut and antioxidant-rich matcha for an invigorating start to your day.
Pumpkin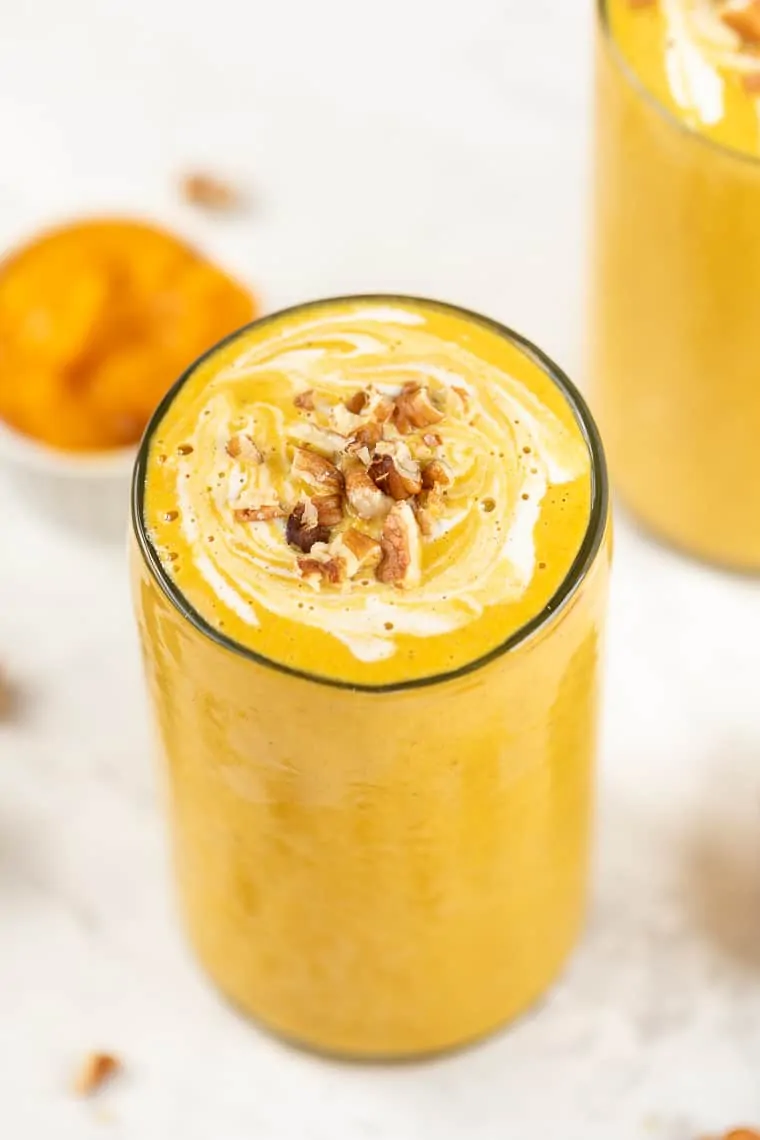 You'll be blown away by how decadent and creamy this fall-spiced smoothie is. It's sweetened with dates and blended with cashews for a low-sugar, high-protein meal.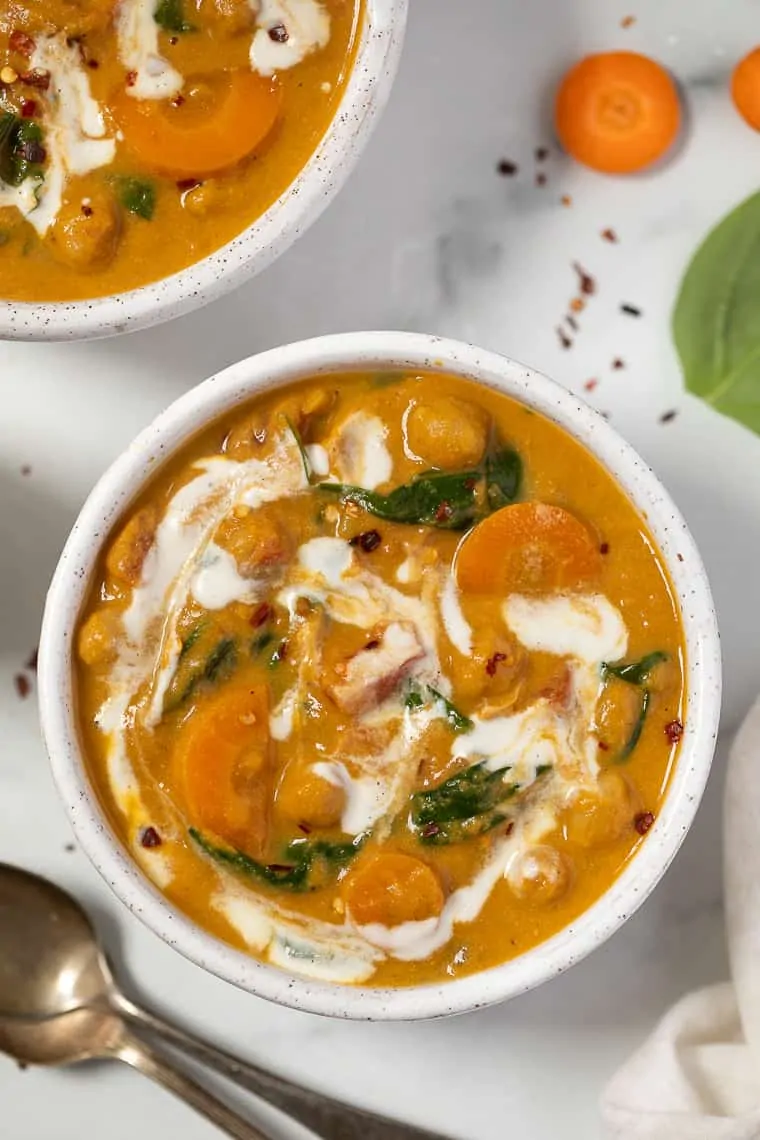 Creamy Chickpea + Pumpkin Stew
This loaded veggie stew is pure comfort. Swirl in vegan yogurt or sour cream on top for an extra level of creaminess.
More pumpkin recipes for September
Sweet Potato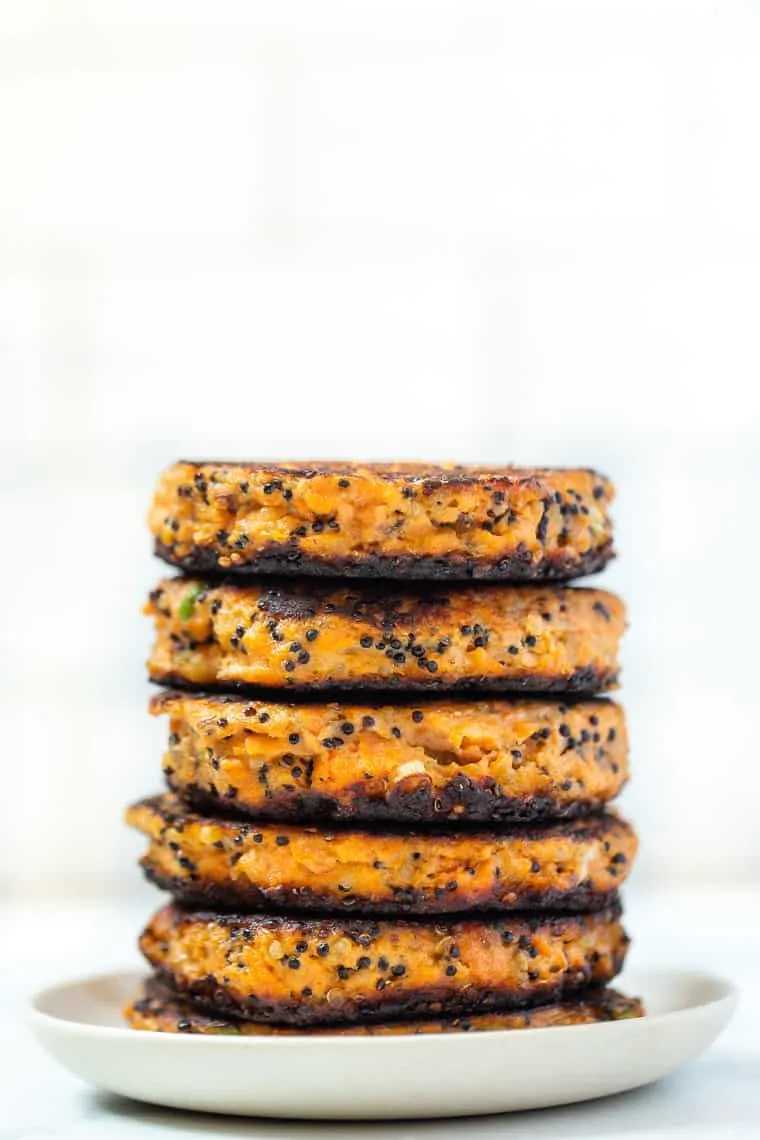 These adorable pan-fried salmon cakes have a touch of sweetness from fresh sweet potato and heartiness from quinoa.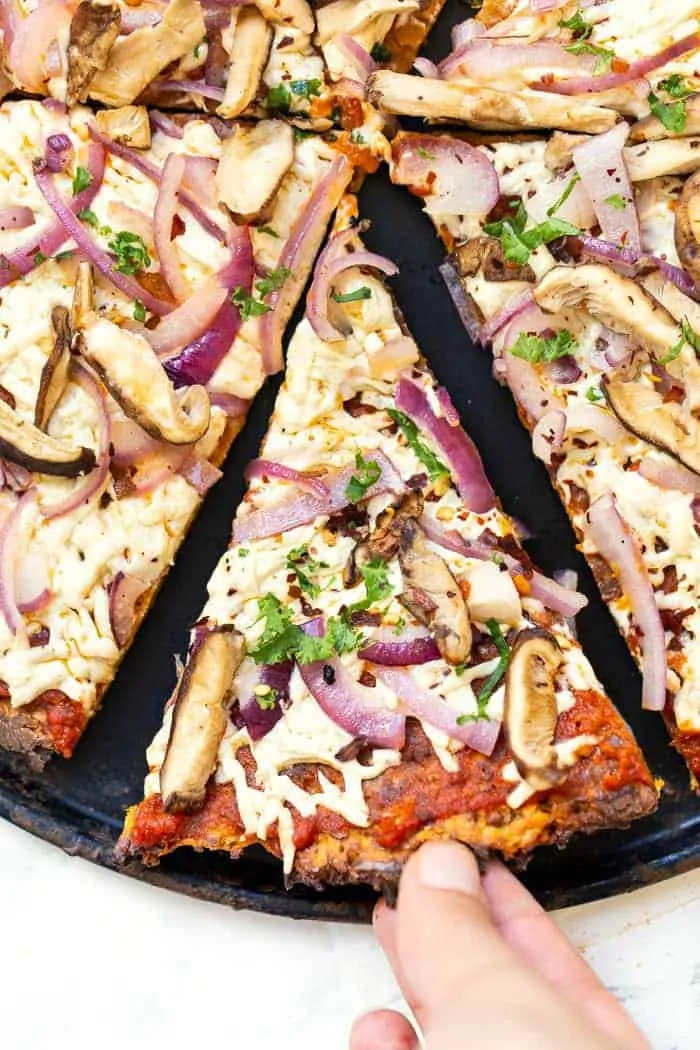 Life-Changing Sweet Potato Pizza Crust
You won't go back to store-bought after you've tried this easy and vitamin-packed sweet potato crust. Add your favorite toppings and enjoy!
Tomato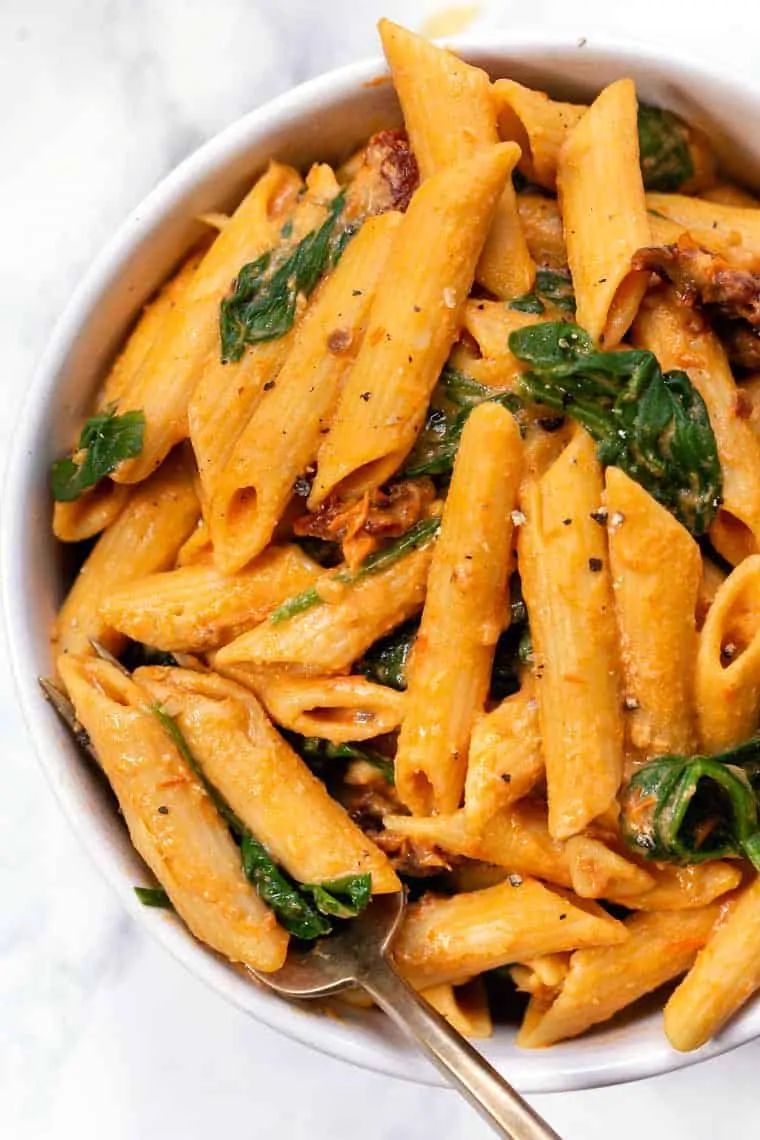 Vegan Roasted Cherry Tomato Pasta Sauce
Savor the end of tomato season with this simple roasted tomato sauce and your favorite pasta.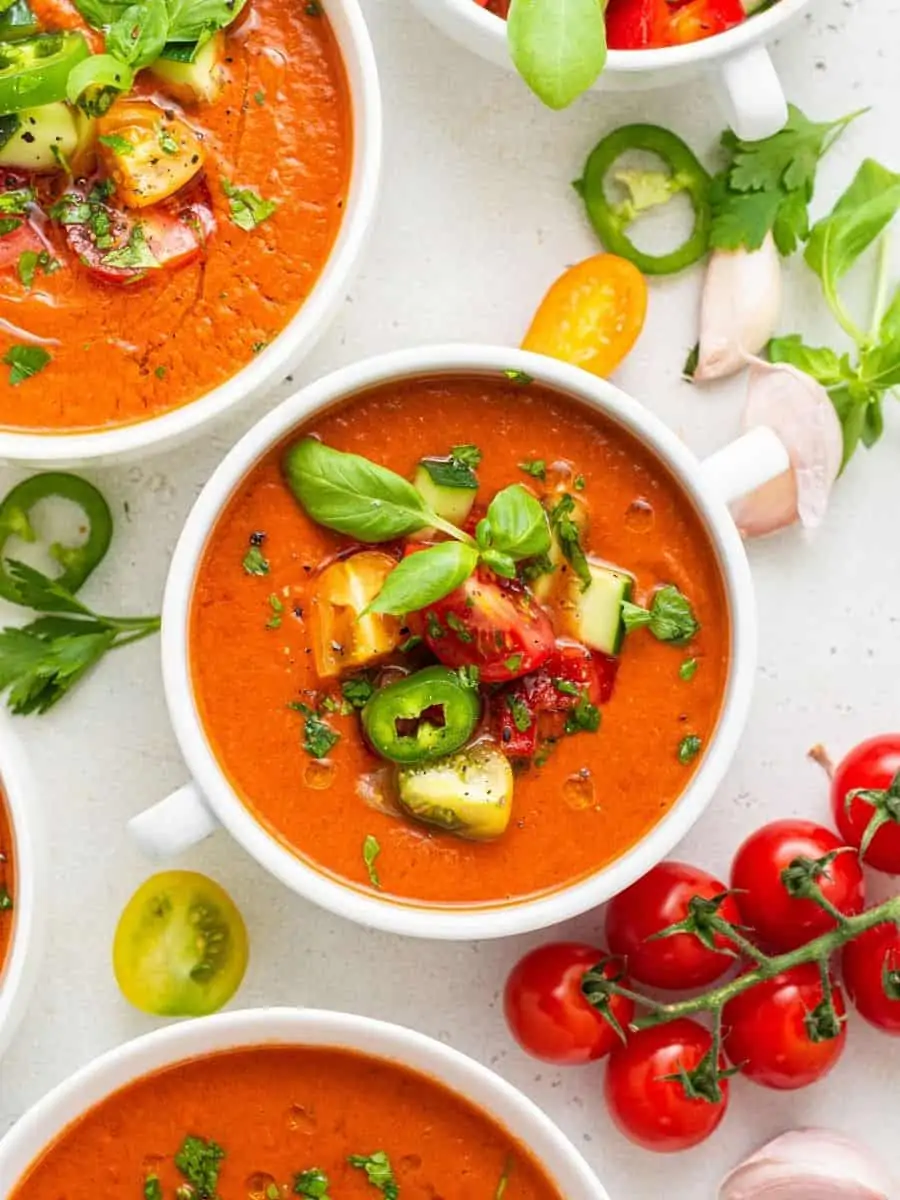 September is not too late to enjoy a chilled bowl of fresh tomato gazpacho with refreshing cucumber, garlic and spice.
More tomato recipes to make in September
Zucchini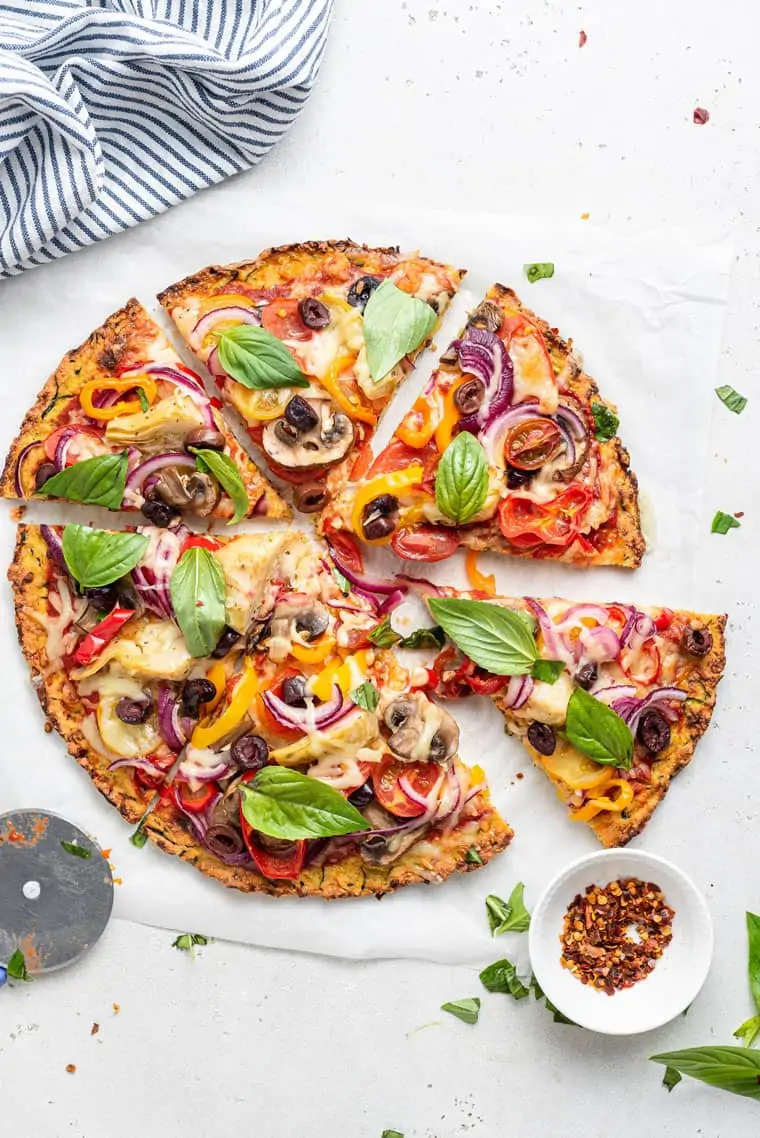 This crisp and thin zucchini pizza crust is a low-carb way to enjoy your favorite toppings, from BBQ Chicken to plant-based favorites like BBQ Jackfruit Pulled Pork.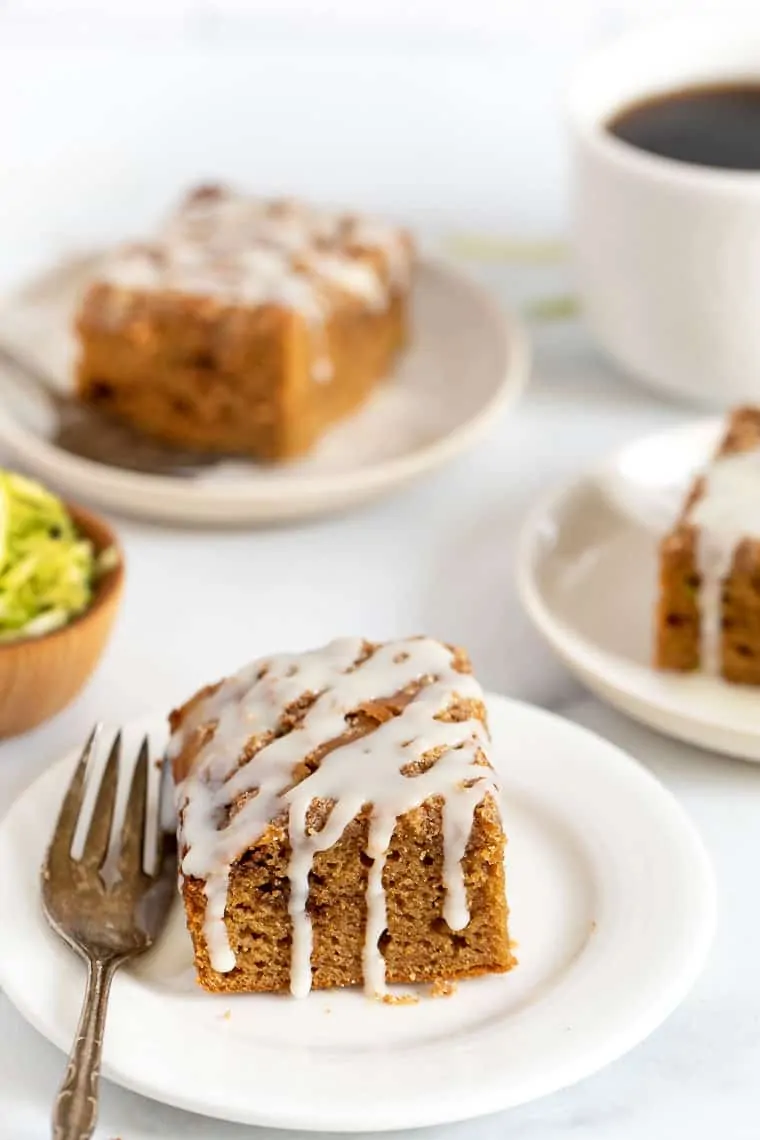 Serve up slices of this extra-moist and spongey zucchini cake topped with a drizzle of glaze for a crowd-pleasing breakfast or brunch.
More zucchini recipes for September
What recipes will you be cooking in September?
Let us know what some of your favorite September recipes are in the comments!