This post shares how to set goals for the New Year! With this 4-step method you can set real, attainable goals that truly and deeply matter to you!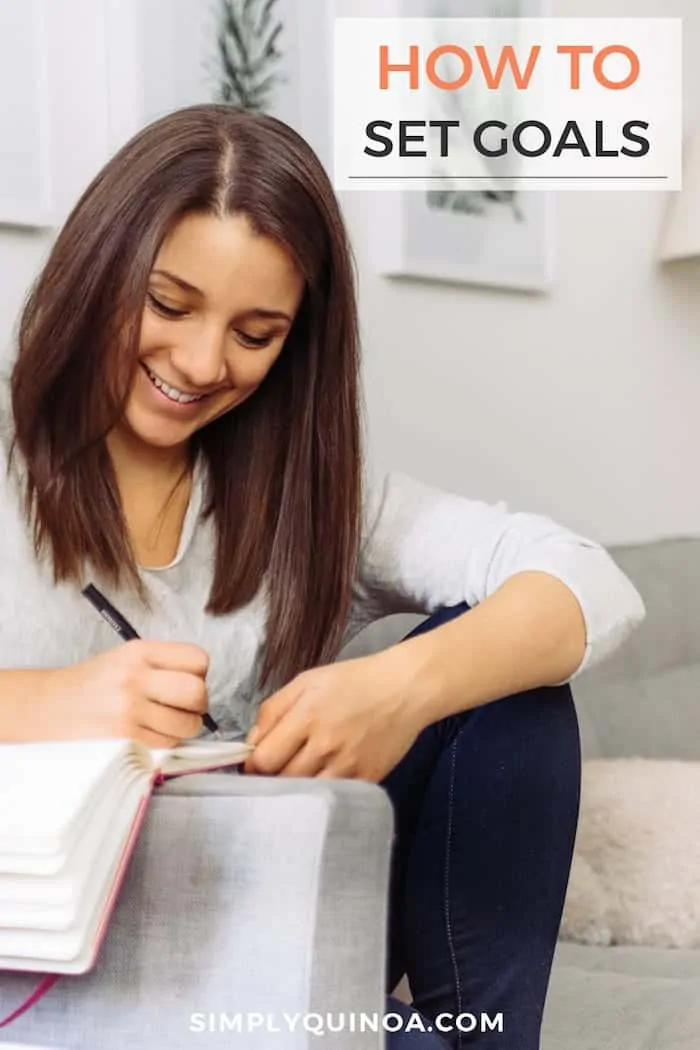 We're sending off 2017 with a bang my friends!
This has been an amazing year full of so many highs. Not only did we hit a few HUGE milestones in this community – over 100K on YouTube, 200K on Facebook and 30K on our email list – but we have also achieved a lot together. And all I can say is wow. Thank you SO much for being here, for supporting me and for inspiring me to keep on creating. You're the reason I'm here and I'm so very grateful to each and every one of you!
As we say goodbye to one of the best years I've had, both personally and professionally, I want to talk about how we can make next year even better! We're going to talk about how to set goals for 2018 and I'll also be sharing my personal intentions list with you!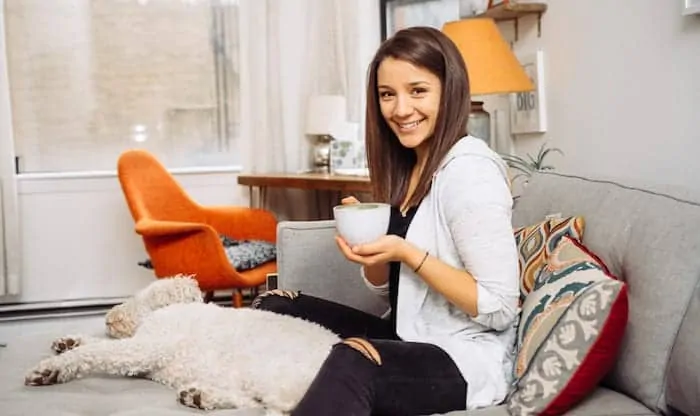 Honestly, I've never been a big fan of resolutions.
I don't know if it's the word or the concept of it all, but something about it just doesn't vibe with me. What does vibe? Intentions.
I think it's the yogi in me (because every class we're asked to set an intention), so this year, rather than doing resolutions or big goal-setting exercise, I created an "Intentions List".
These are things I want to work on in various areas of my life. Things I want to improve, things I want to start, things I want to do, and things I want to achieve. It feels more natural and effortless this way. And it's making me WAY more excited for the New Year than ever before!
So how did I do it? Let's dive in…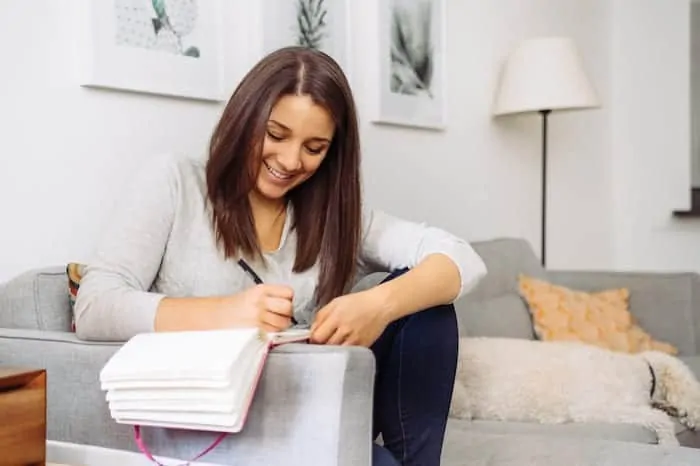 How to Set Goals for 2018
I'm going to take you through my own method for intention setting and hopefully from here you can create your own intentions list. I do want to say, this is just my own personal method. I haven't learned this from some guru, it's just what I have found to work for me and hopefully it works for some of you as well!
1. Grab a journal
I find it's best to write your intentions down on paper rather than keeping them in your phone or on your computer. Sure, that can be a back up in case you want to have them with you on the go, but the physical act of writing them down somehow makes it feel more real. I actually think there have been scientific studies done that show how writing things down makes you remember them better.
You also want to find a journal or notebook that inspires you. I found this one a while back and I love it. It took me a little while to find one that really resonated, but this message rings true to me. So find one like that; one that speaks to you. It will help you feel more connected and closer to your intentions.
2. Categorize Your Life
The next step is to think less about what you want to achieve overall, but where (and how) you want to excel in different areas of your life. I love setting different goals for the different areas of my life because it not only feels more manageable and tangible but it also helps me stay a bit more organized with my thoughts.
My personal categories include:
Personal. This is the area of my goals list where it's just for me and affects no one else in my life. Everything from new habits, personal growth and health and fitness.
Relationships. This covers everything from my romantic relationship to friendships to family.
Finance. Pretty straightforward, but I use this more for personal financial goal setting (not business).
Business/Work. As a young entrepreneur, I love setting goals for myself. My business goals cover everything from things I want to do, new projects, growth milestones, financial goals and more!
Those four categories seem to work really well for me, but again this is a personal exercise and you need to find categories that speak to you. Maybe these don't work and that's okay. My only strong recommendation here is that you separate out your personal and work goals! ????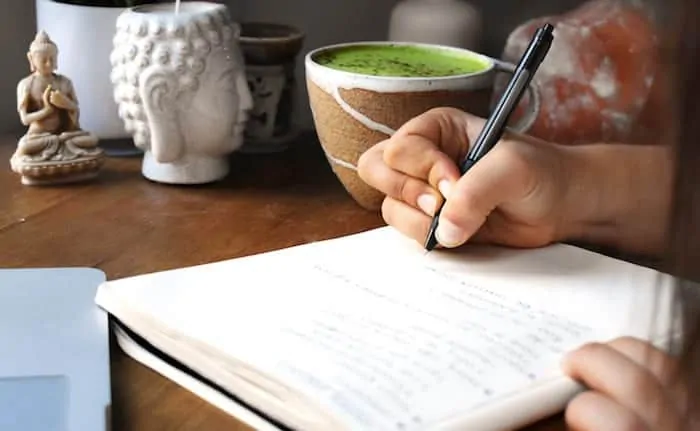 3. Get to Writing
Now it's time to write your intentions down on paper! Since you've picked out your categories, this is a pretty easy way to organize your goals. I like to have sections to help me prioritize my intentions, but again, it's personalized to you!
How many is too many goals you may wonder? I think having 3 – 5 (no more than 5) per category is the perfect amount. In general, I think a max of 20 intentions is perfect. That way you won't feel too overwhelmed and you'll be more set up for success.
The most important thing to remember as you're writing your goals/intentions down is that these need to be individualized to YOU. Not what you think you should write. Not what you think other people want you to write. WHAT YOU WANT TO WRITE. You're the one that can make your dreams come true, so keep them close to your heart and make sure they're something that you truly (and deeply) care about!
*side note: if you have more than 4 – 5 categories, I would limit your number of goals to 3!
4. Keep Checking Back
I like to check on my goals list every month or so. Keeping these top of mind is a great way for me to stay accountable and on track. It helps me see where I'm succeeding (leading to more motivation) and see where I might be failing (leading to even more motivation ????).
Keep these somewhere accessible so you can look at them when you need something to spark your motivation, or you simply need to remind yourself what's important to you. This is a great way to ensure that you hit your goals!!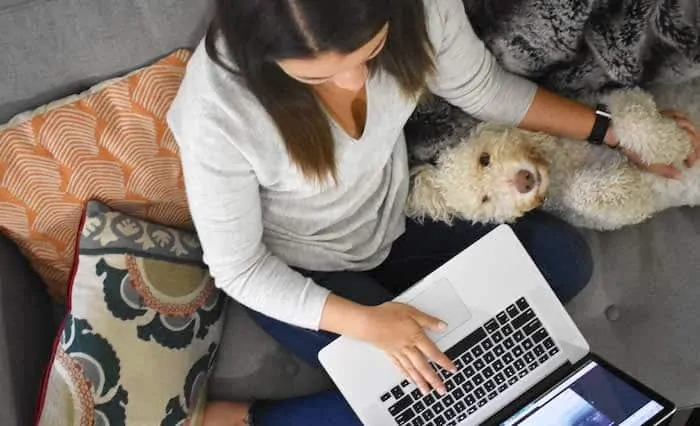 My Intentions List for 2018
As promised, I want to end today's post sharing my own personal intentions with you. I didn't spend a huge amount of time thinking about these, but they are things that matter deeply to me and ones that I think will have a huge impact on my all aspects of my life ❤
Personal
start a daily meditation practice: something I've dabbled in, but I want this to be a true habit
dry brush every single day: this makes a HUGE impact on my skin
use essential oils to boost productivity and my mood each day: I currently just use them at night and I know how much they can help
Relationships
travel somewhere new every single quarter with Matt: travel is one of the things we love most and is actually how we fell in love, so this is def important to both of us
see local friends more: it's easy for me to be a hermit at home; I need to make more of an effort with local friends
be in better touch with my besties: most of my closest friends don't live here, but I'm admittedly really bad at staying in touch, so 2018 is my year to talk to them all weekly!
Work/Business
be more open and vulnerable: this is my #1 priority in the new year! I'm not one who naturally likes to share personal things, but I know how many of you want more personal topics, so I'm adding them to my list ????
grow my team: I've had the privilege of growing this business from the ground up (and on my own), but it's time to start adding members to the team so that I can continue to serve you and make this platform even better. There's lots to come here, so I'm pumped!!
double the business: I always set stretch revenue goals for myself, so I'm not sure if this one will happen, but I'm putting it out into the universe and seeing if it does! We have doubled for the last three years, but this will be a BIG jump, so we'll see what happens!
Want more details about my intentions list? Watch the video!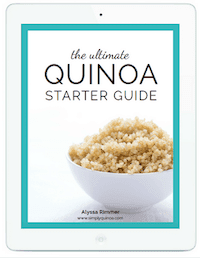 New to cooking quinoa? Grab your FREE Quinoa Starter Guide!
Become part of the Simply Quinoa community and receive weekly emails with exclusive content that I only share in email, as well as my in-depth guide to starting your quinoa journey.