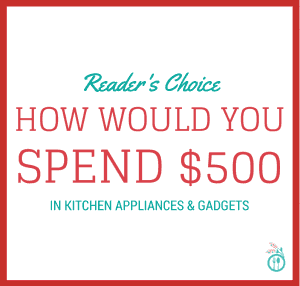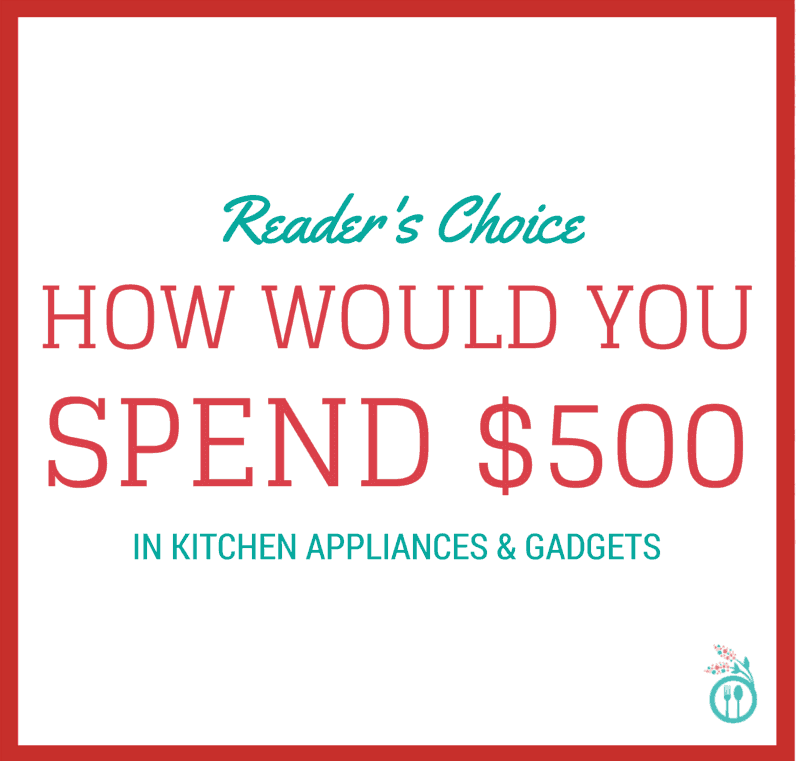 Today we're doing something a little bit different. Almost like a game!
If you follow other food bloggers, you might notice that this time of year there are gift guides galore. Everyone is giving you advice and sharing what products they recommend you purchase that fit within their niche. Don't get me wrong, I think these gift guides are awesome, but I thought that we could do something a teensy bit more fun and creative.
Rather than me sharing a gift guide and giving you product recommendations, I want to hear from you! I want to know what's on your list this holiday season!
Let's put ourselves in a hypothetical situation: if you were to walk into a giant kitchen store, that sold every gadget, appliance, trinket, etc. imaginable, and someone greeted you to the store by saying, "it's your lucky day – we're giving you $500 to spend in our shop!" What would you buy?
You can choose as many products as long as you keep the cost under $500.
Let's use Amazon's Home & Kitchen Store for our prices as they have pretty much every item you could thinking. But rather than you getting caught up in the details, really I'm just trying to see what kitchen items you have on your wish list this year! It might even inspire some of my own 🙂
Let me know you choices in the comments below – happy shopping!