Have you ever looked in the mirror and been disappointed with what you saw? If you're like most women I know, then I'm guessing you answered that question with a resounding, "Yes." We are constantly critiquing ourselves, wishing we had this or that, comparing ourselves to others. Yep, I've totally been there too. And you know what? It's a pretty sucky feeling.
I used to really struggle with body image and weight. I've never been the "skinny girl" and I let that bring me down. I would look in the mirror everyday and tell myself, "if only I could lose 10 pounds, then I'll be happy with how I look". So I would go on these crazy diets where I would restrict my calories and make sure I was only eating foods that were low-fat, low-calorie or zero sugar.  I'd guzzle Coke Zero because it was calorie free. I would sweeten my coffee with Splenda. My breakfast would consist of Yoplait Light yogurts. I just figured the lower the calorie of something, the easier it would be for me to lose weight.
Did it work? Hell no it didn't work! And I bet you can already guess why.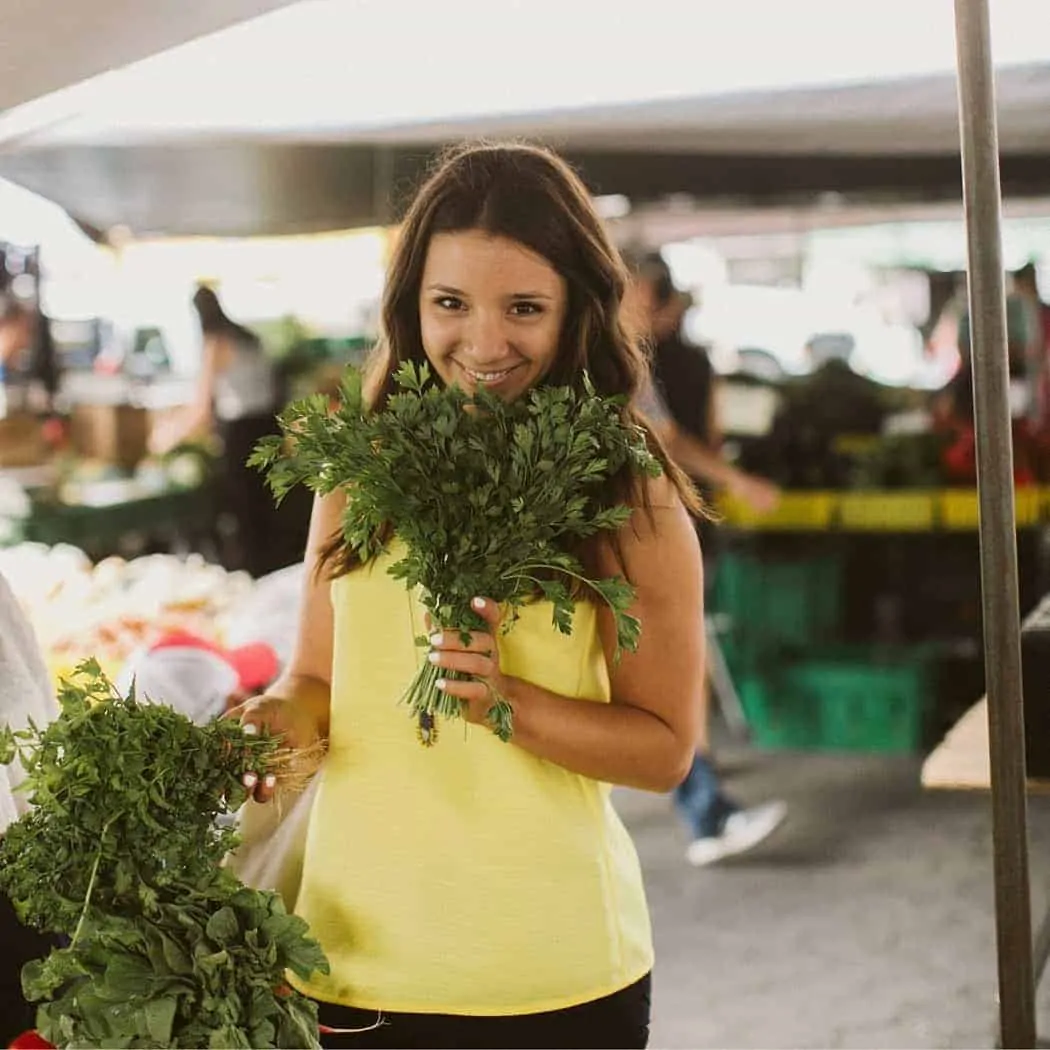 I was completely focusing on the WRONG THINGS. Instead of thinking about how I could nourish my body to support my metabolism so that weight loss came naturally, I filled my body with processed "diet food" that was actually slowing everything down instead of revving everything up like it promised. And it wasn't only my metabolism; it also affected my energy levels, my digestion system, my skin,
The result? Definitely not the weight loss these products promised! More like constipation, acne, tiredness and bloat. That's sure to make a woman feel good about herself, right?
I've been on this journey to heal my body through food for nearly six years. And while it hasn't always been easy, it has completely transformed every area of my life. Not only did those pesky pounds I wanted to lose melt away, but I wake up feel rested and energized, my digestion is back to normal, my skin has cleared up and I actually look in the mirror and feel proud of myself.
And here's the best part: I no longer have to restrict my eating or count my calories. It's like my body has found it's natural rhythm and we're totally in sync. I fuel my body with what it craves and my body responds by giving me the energy and confidence to follow my passions and fulfill my dreams.
Now, are you someone who has struggled with…
Weight loss?
Low energy?
Bad eating habits and uncontrollable cravings?
Self-confidence issues?
If so, I want to show you exactly how I was able to overcome these challenges…to lose body fat, reduce my stress levels, wake up full of energy and incorporate movement to build lean, sexy muscle.
Introducing: the SimplyFit 28-Day Challenge
SimplyFit is a 28-day nutrition + workout challenge that was designed with the exact strategies I used to help me reach my health and wellness goals.  I joined forces with my amazingly talented friend, Michelle Cady, who is a certified personal trainer and integrative nutrition health coach, to create this body-transforming challenge. We'll show you step-by-step how to effectively lose weight, get toned, lean muscle AND increase your energy, improve your digestion, kick cravings and unhealthy eating habits and so much more. The best part? You won't have to spend hours in the kitchen OR at the gym!
Our approach is actually quite simple: we combine delicious, anti-inflammatory recipes with smart workouts to help you maximize results in a short amount of time. The whole challenge is just 28 days and we promise by the end, everyone is going to be asking you what you've been doing 🙂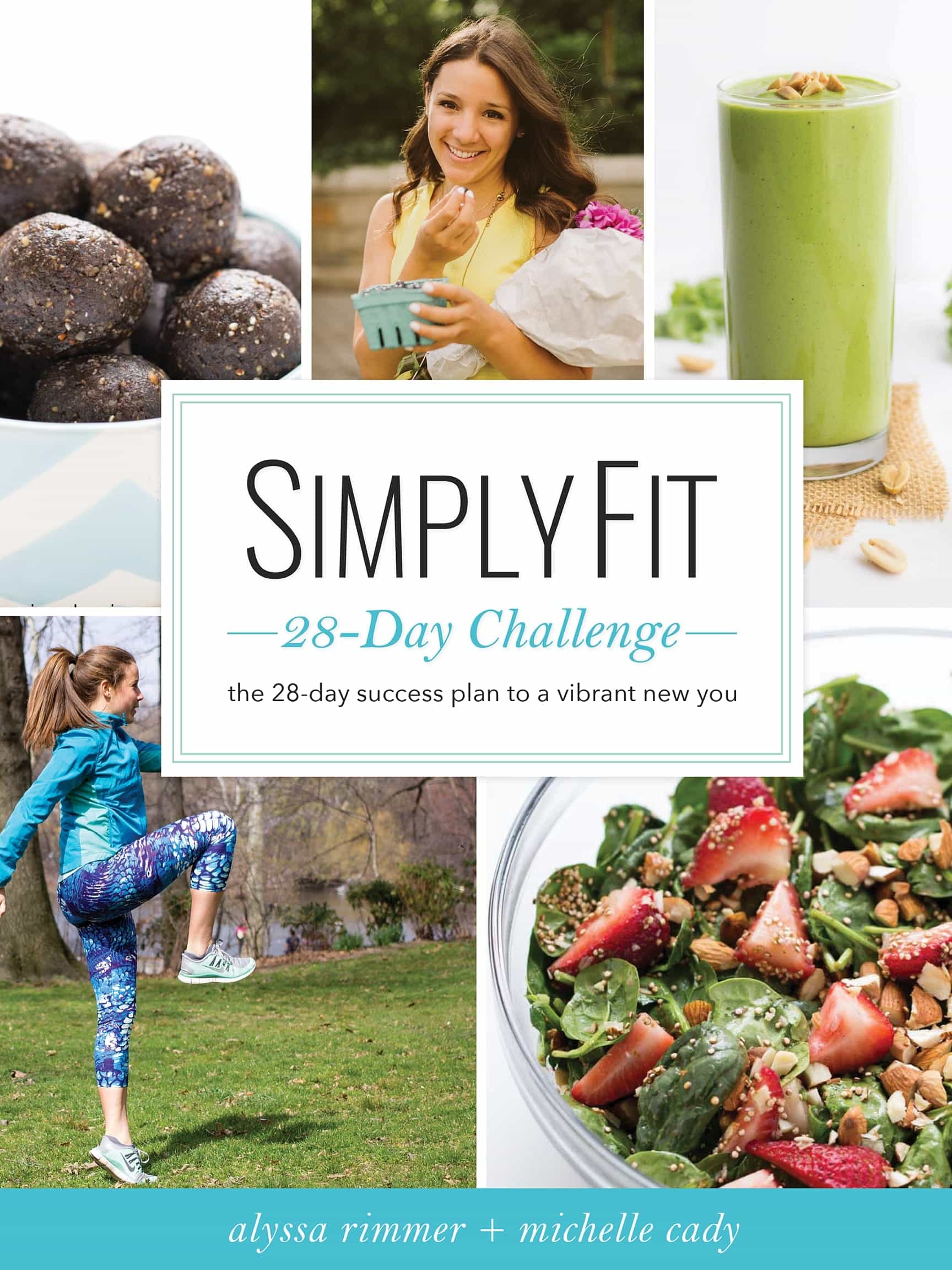 What's included in SimplyFit?
We're glad you asked! This challenge has absolutely everything you need to see transformational results. So let's take at what's inside:
4 easy-to-follow weekly meal + workout plans
40+ simple, clean + flavorful recipes (including cookies + ice cream!)
Workout guides with step-by-step photo tutorials
Weekly shopping lists and meal prep tips
PLUS exclusive access to our private community on Facebook
It really is everything you need all in one place – it's straightforward, printer-friendly AND packed full strategies you can take with you for the rest of your life!
Ready to join us? Click the button below to learn more!

This isn't just another nutrition + workout program; this is a live community challenge where you will have encouragement, support and your own group of cheerleaders. We're doing this challenge together starting on Monday, April 25th, so make sure you sign up asap so you don't miss out!
Just click here to join the challenge and say YES to your health!
Imagine what it would feel to lose those last 10 pounds.
And then imagine what it would feel like to lose that weight AND feel full of energy and in control of your cravings.
Seriously, we want you to write them down. How would this change your life? Would you be happier? More confident? Less stressed? Be more present? Have more time to spend with those who matter to you most? Then bring those thoughts to our private community…we're all going to share!
What's stopping you? Join us now for the SimplyFit Challenge!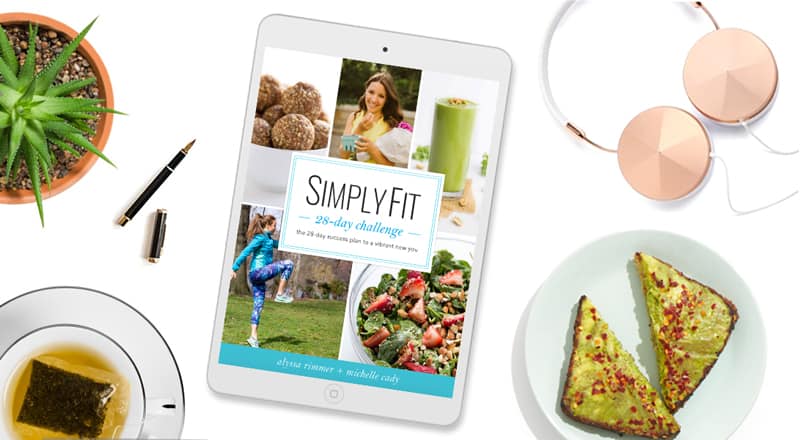 Remember…the challenge starts in just a few short days. If you're ready to say a big HELL YES to your health and learn how to transform your health in just 28 days, then join us for the SimplyFit Challenge! This is YOUR time to make it happen!
Make sure you sign up soon! See you on the inside 🙂
xo Alyssa