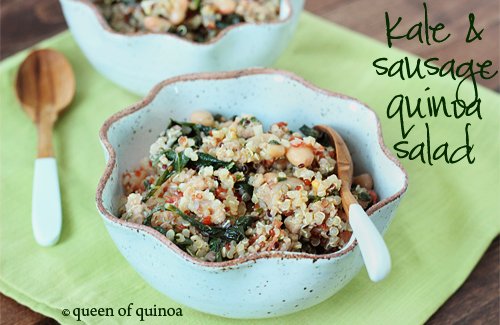 When I set out to make an Italian quinoa salad, I didn't really know where the dish was going to take me. When I think of Italian food, I think of one thing and one thing only, tomatoes. Tomatoes are the all star in many Italian dishes and I could think of nothing better to start my salad with.
But the time has passed for cold tomato salads. So long are those summer nights, where the sun stays up until 9pm and we can enjoy our fresh summer salads under the setting sun. Nope, warm weather is a distant memory in this neck of the woods. Fall is in full swing and with that comes the comforting flavors and dishes of this fabulous season.
The chilly nights that October brings, mean my meals will be full of warm salads, steaming stews, and hearty Italian meals. Doesn't that sound delicious?
And this salad is exactly that. A mix of hot Italian sausage, kale and white beans. Tossed with tomatoes and shallots, and then drizzled with lemon juice. All combined with light and fluffy quinoa. And let me just say, quinoa makes everything better. You can never go wrong with quinoa.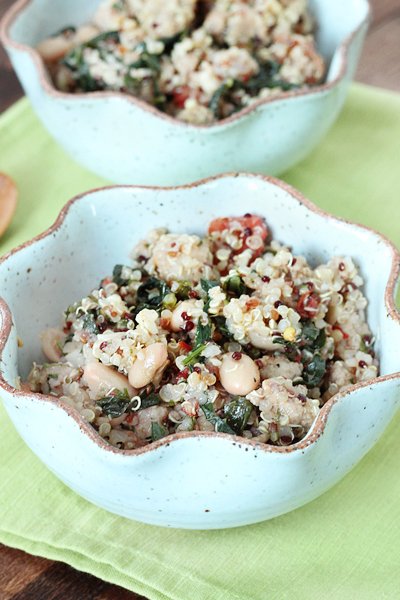 To get this fabulous recipe, hop on over to the Easy Eats blog. Trust me when I say, this is the best Italian quinoa salad you'll ever have!