What we loved in the month of August! This post shares our August favorites with everything from travel essentials, books to read, fashion, and recipes!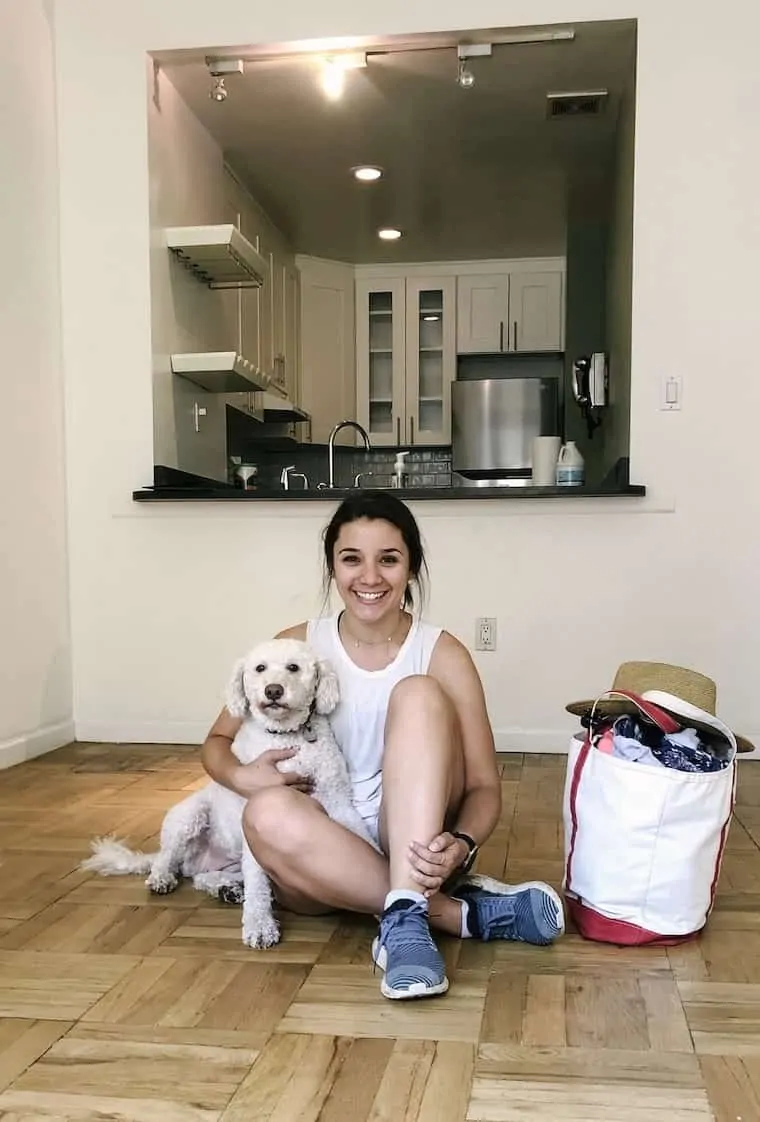 This was quite the month of change! We started the month by packing up our life in NYC and driving across the country to Colorado. We spent a week on the road checking out a ton of new cities, then settled in Denver for about a week.
I had the best time out there! We had Trevi with us so we got to explore tons of parks, we went up into the mountains for a day, ate some great food and I celebrated my 31st birthday out there.
Then the hardest part came…saying goodbye to my girl. If you have no clue what I'm talking about, we're headed to Europe on a 4-month adventure and we had to leave our precious pup behind with family. It was so sad. Like SOOOO sad. Even though I know she'll be in great hands, it's hard to imagine spending multiple months without seeing her.
And now the fun part…EUROPE! We've officially kicked off the #sqeurotrip and are already having a blast! We've been in London for about a week, have another full week here and then we're headed up to the Northern part of the country to do some hiking and exploring in the Lake's District. After that it's Ireland for a few days, then back to London for the weekend, then Paris and Germany!
So that's my little recap for the month! Now…let's get into our August favorites edition ❤️
What We Loved in August
Organic Rice Cakes with Banana + Peanut Butter: this has been my go-to snack/breakfast for the last month and I'm obsessed. I know it's nothing revolutionary, but it's so easy, so tasty and a pretty great little "meal". I especially love it pre-workout!
Hydro Flask Tumbler: you better believe I'm traveling with my matcha stuff! As evidence of ALL my What I Eat in a Day videos, I love me a giant matcha in the morning and I didn't want to a) miss it in the morning while abroad and b) have to pay for it at a cafe. So I brought all the supplies I need and drink it in this big tumbler. It keeps it nice and hot and is a perfect size!
Kindle Paperwhite: with all the travel we're doing, I'm going to be devouring books left and right! I even upgraded my Kindle for the trip and I'm so happy I did. More storage, easy to read and so light I can just carry it in my purse!
Once Again Creamy Cashew Butter: I've gotten back into cashew butter this month and this one is OMG so good! Creamy, dreamy and tastes like candy to me!
Agolde Dee High Rise Denim Shorts: I've been on the hunt for a good denim short that is tight on my waste (no bagging in the back), but also doesn't ride up. Well, I think I've *finally* found them!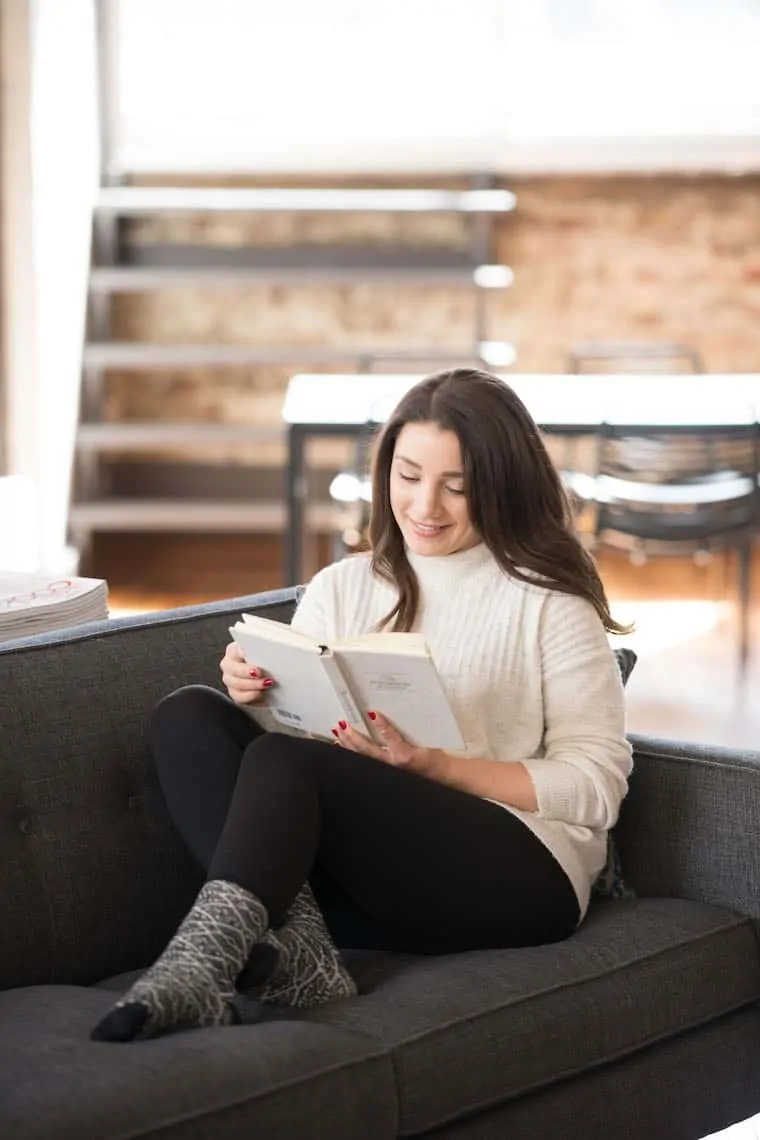 My Monthly Reading Picks:
I've decided to add another section to this all about books I either read or recommend reading! I'll limit the list to 2 – 3 books, but make sure you're also following me on Goodreads to see what I've read in the past.
Tattooist of Auschwitz: this book was one of my favorites for the year. Yes, it's intense, but it's also beautifully written with a hopefulness throughout. Often times I feel like World War II books are mostly focused on the pain and torture inflicted during this time, but this book focuses on a love story. It's just really special!
Seven Husbands of Evelyn Hugo: a light-hearted and fun read, this was captivating from the moment I picked it up. I had no idea what to expect but I LOVED it! I flew through it and just couldn't put it down!
Where the Crawdads Sing: I feel like most people have probably read this book by now, but if you haven't, you must. It's a beautiful story, it's wonderfully written and it has a little bit of everything. Love, loss, mystery. I'm hoping it gets turned into a movie down the line ????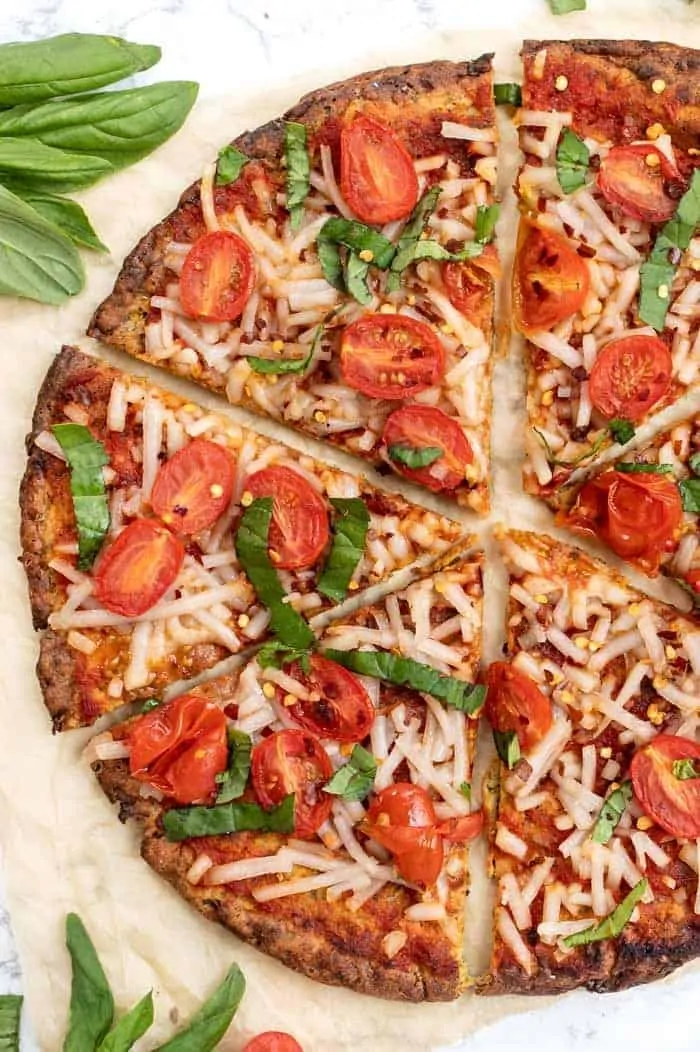 Recipes We Loved in August
We're soaking up the last little bits of summer and I've been LOVING all things zucchini, berries, and no-bake. Here's what I've been making (and remaking) all month long:
2. Zucchini Flourless Protein Brownies
3. Gluten-Free French Toast with Berries
5. The Best Vegan Collard Wraps
6. 10-Ingredient Healthy Peach Crisp
8. Low Carb Zucchini Pizza Crust
Your August Favorites
Anything you tried, picked up or loved this month? Let us know in the comments!