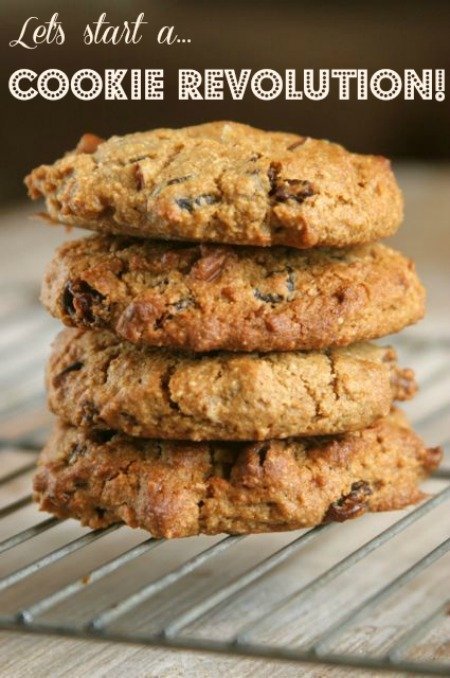 If you're anything like me then you love sweets. The problem is, they're usually wildly unhealthy. They go straight to your hips, butt or thighs (or all three in some cases), and let's be real, you can never stop at just one. So, what are you to do?
I'm here to tell you a little secret. I have a book full of delicious, and I mean out-of-this-world tasty, treats that you can enjoy guilt-free. Guilt-free sweets? Yes, this book will transform the way you look at your desserts. Because this book is exploding with healthy, delicious, gluten-free treats.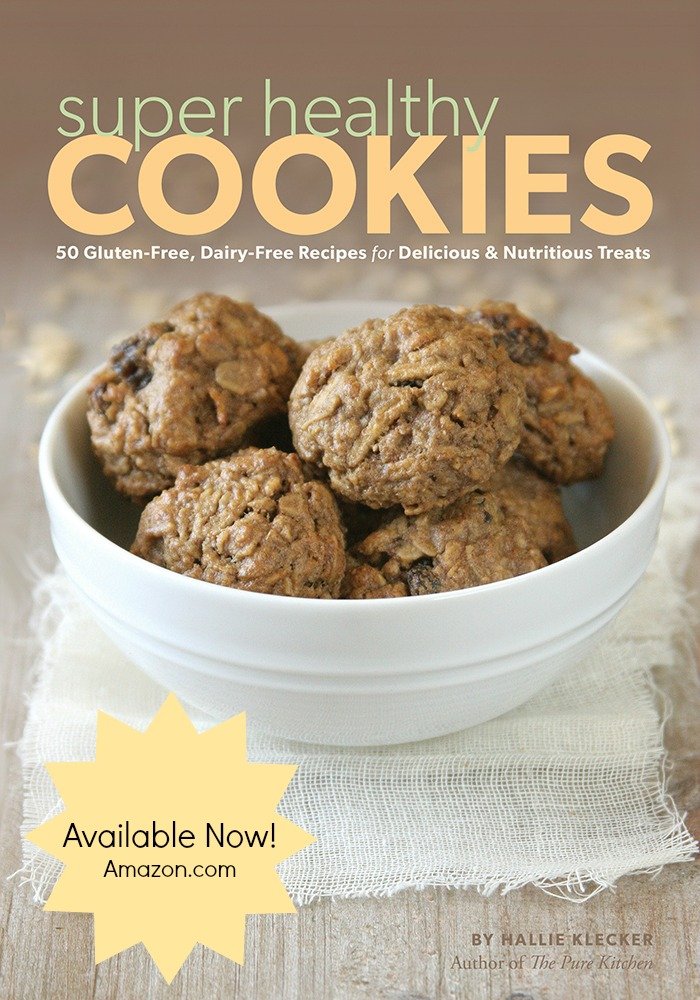 Super Healthy Cookies, is a new cookbook by my friend Hallie Klecker, who writes the delightful blog, Daily Bites. If you haven't checked it out, I highly recommend stopping by, Hallie's recipes are seriously amazing. The book features 50 (yes, 50!!) gluten-free and dairy-free cookie recipes which are all insanely good for you. Plus, Hallie uses my most favorite food on the planet, the oh-so-lovely quinoa, in some her recipes!
Here's a peek at what you have to look forward to:
Grain-Free Granola Cookies
Quinoa Cranberry Orange Cookies
Chocolate Covered Mint Patties
Peanut Butter Freezer Fudge Cups
Apple Carrot Quinoa Balls
Coffee Cake Cookies
Ginger Walnut Cookies
But honestly, every single cookie in this book looks and sound amazing. I can't wait to cook my way through every single recipe. AND guess what? Now is your chance to win a copy of this one of a kind book. If you're ready to get your bake on and start creating healthy, family-friendly cookies, then this book is perfect for you. I'm excited to share this amazing cookbook with you!