These easy quinoa crackers are super crispy, easy to make and flavored with toasted pine nuts and fresh basil. They're gluten-free + vegan too!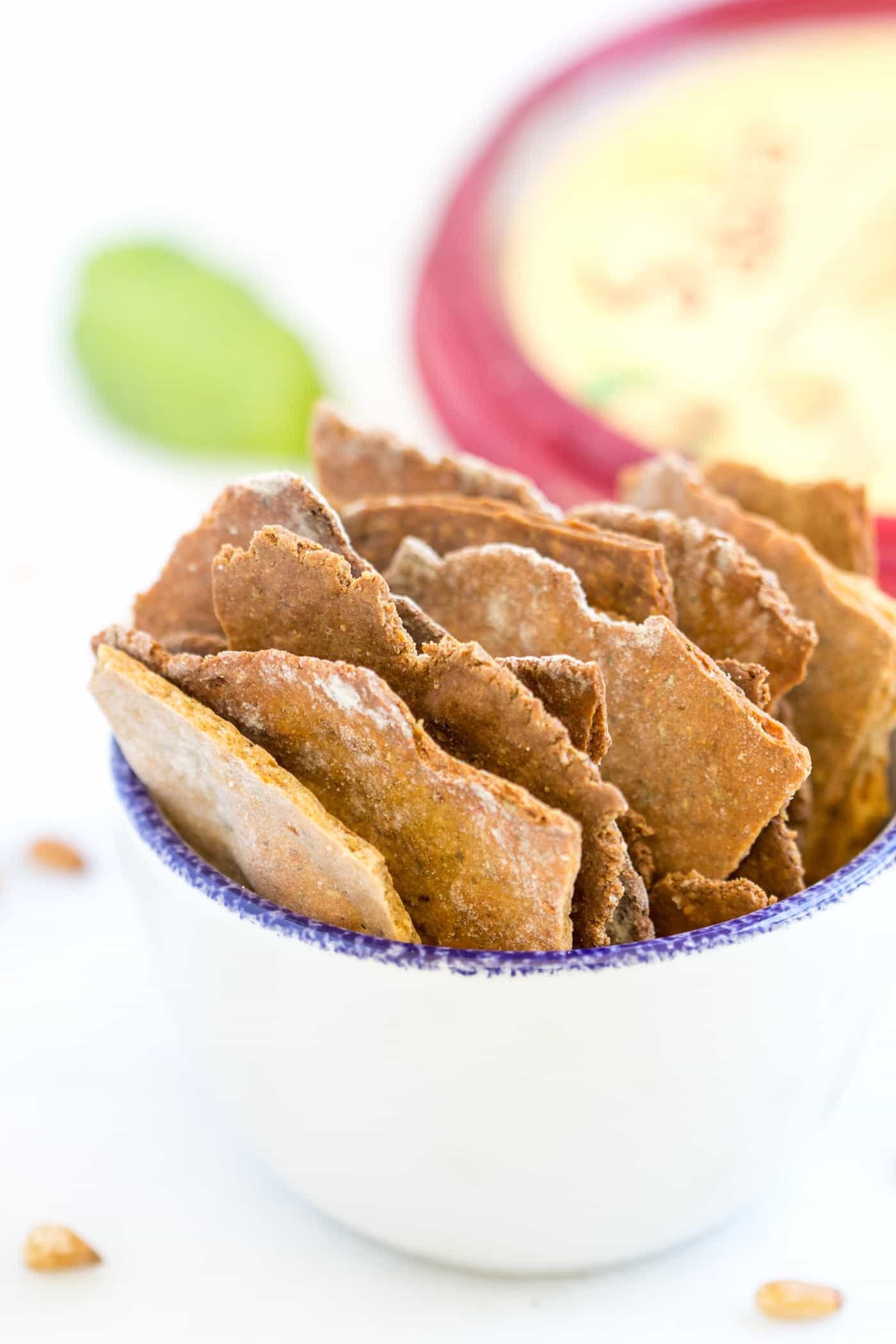 Lately it feels like every day of the year has been declared as a national food holiday. There are things like National Escargot Day! and Cordon Bleu Day! and Turkey Neck Soup Day! and Jelly Bean Day! (<– ummmm….??)
There are even weeks that have been dedicated to certain foods. Just recently I saw there was National Raisin Week, National Egg Salad Week AND National Herb Week.
While I personally think every day is a day to celebrate food, there are a few national food holidays that I can totally get behind. For starters, today we are celebrating NATIONAL HUMMUS DAY!!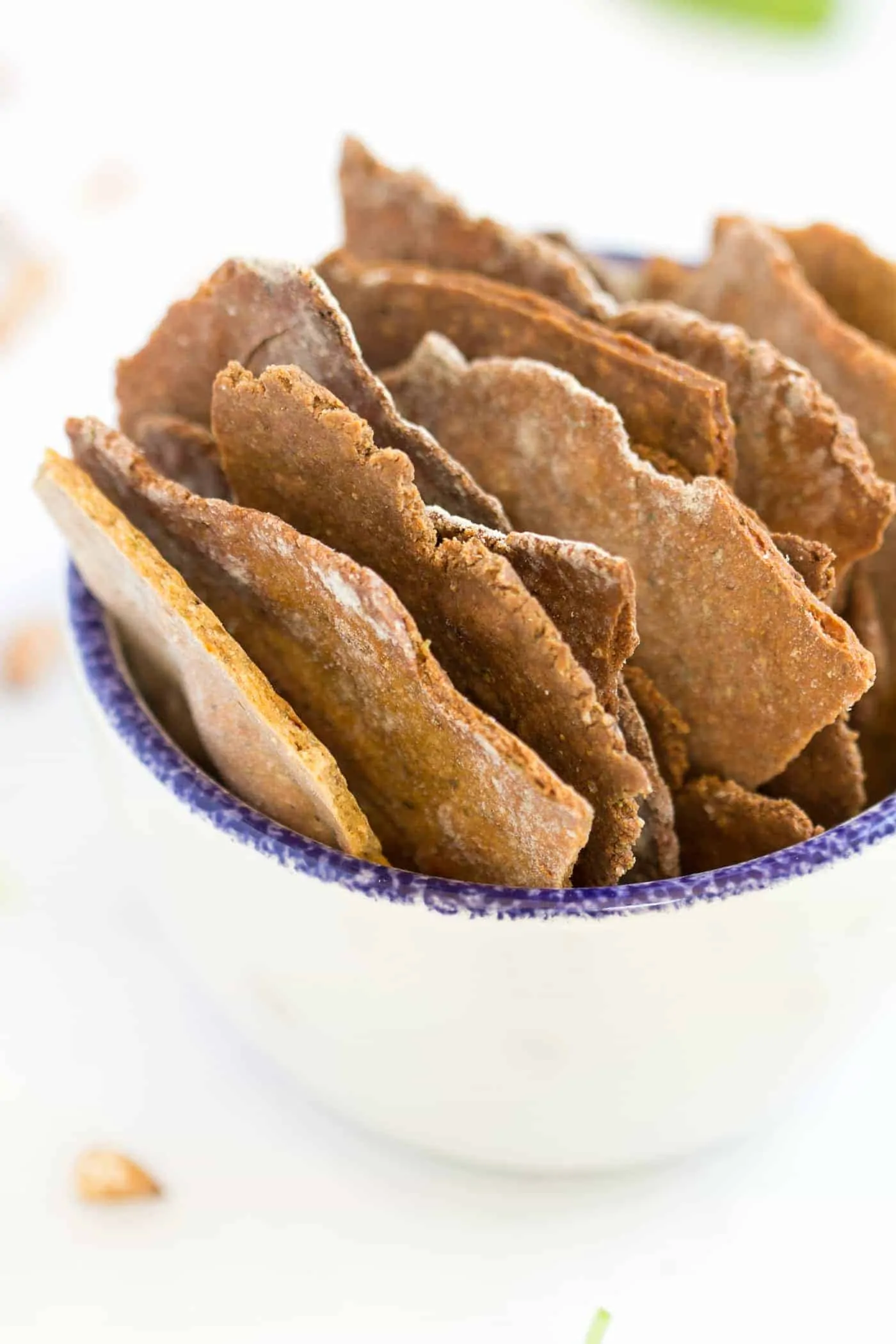 You guys know how much I love hummus. So having a full day to eat just hummus? I'm in.
I consistently have at least two – three tubs of hummus in my fridge at one time (and that's not just because I partner with a hummus company). Hummus is an ingredient that I use nearly every day and I have found to be incredibly versatile. At the same time though, I feel like hummus is a) underutilized and b) doesn't get the credit it deserves.
Not only can you find hummus in a bajillion different flavors, you can use it in pretty much everything. Some of my favorite ways to enjoy hummus:
As a mayo replacement on sandwiches, toasts and in salads
In a creamy dressing
Stirred into soup
As a fat replacement in baking (savory, of course!)
As a sauce "topping" for pizza
and the no brainer choice…as a DIP!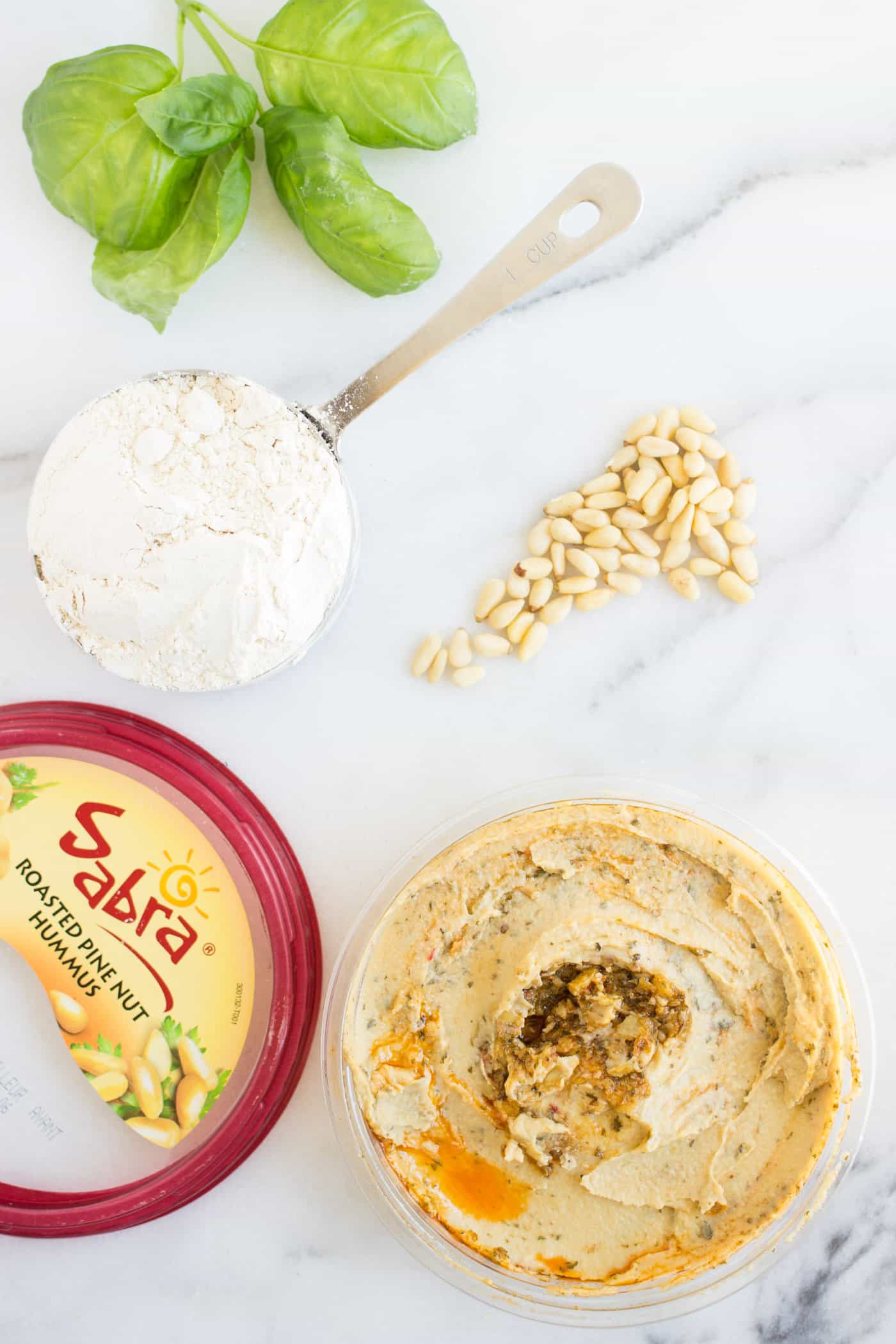 Today I'm celebrating National Hummus Day with my friends from Sabra and sharing these epic quinoa crackers which are made with…hummus!
These crackers are a spin off my garlic quinoa crackers, but I've been able to replace some of the oil with their delicious Roasted Pine Nut hummus. Add in a few more toasted pine nuts and some fresh basil, and these crackers become the ultimate appetizer or snack.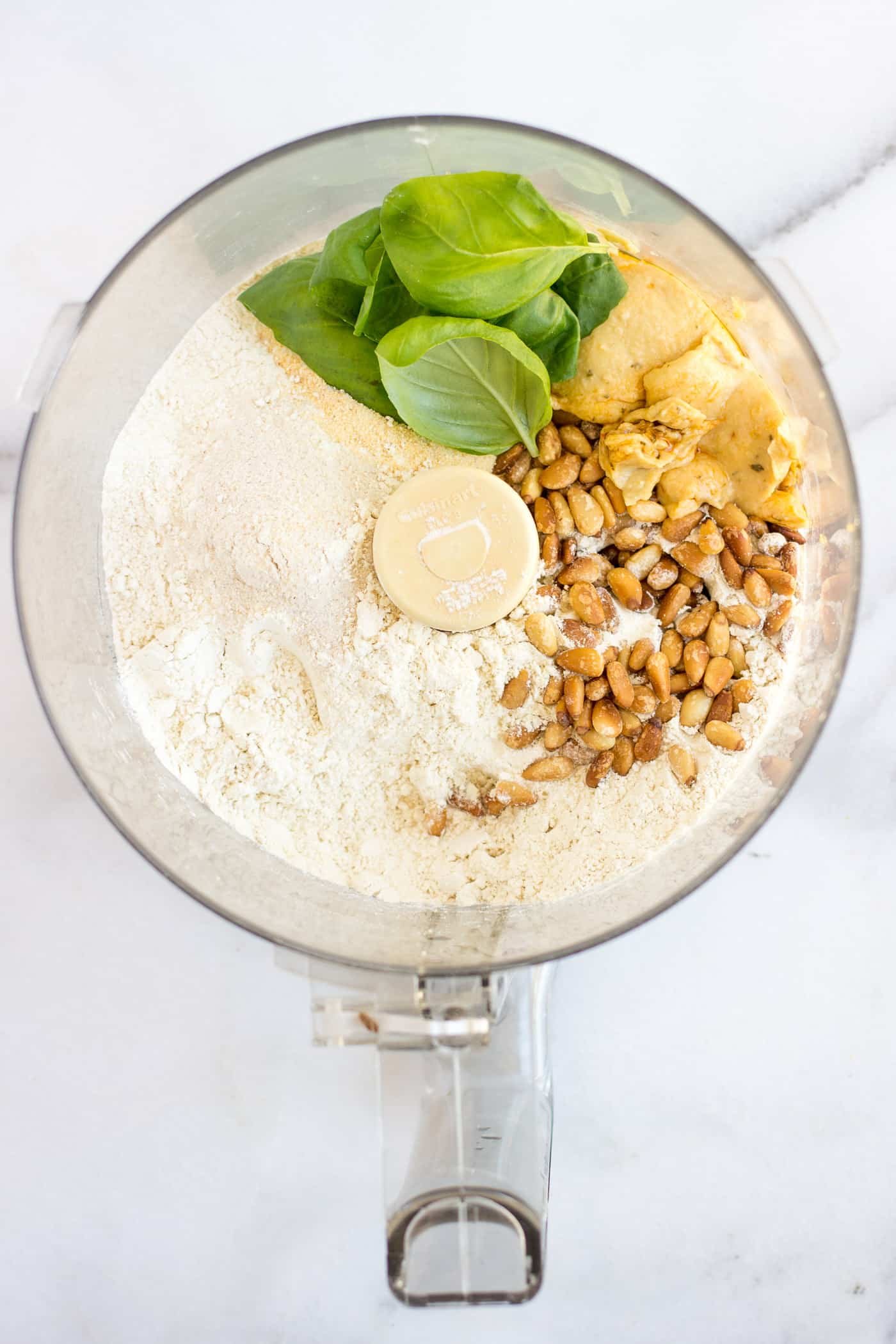 One of my favorite things about these crackers is how easy they are to make. I used to have this misconception that homemade crackers were difficult, but after realizing you can whip up a batch like this in your food processor, I'm totally hooked.
You basically just add all your ingredients into the bowl of the food processor, blend that up and then drizzle in cold water until a dough forms.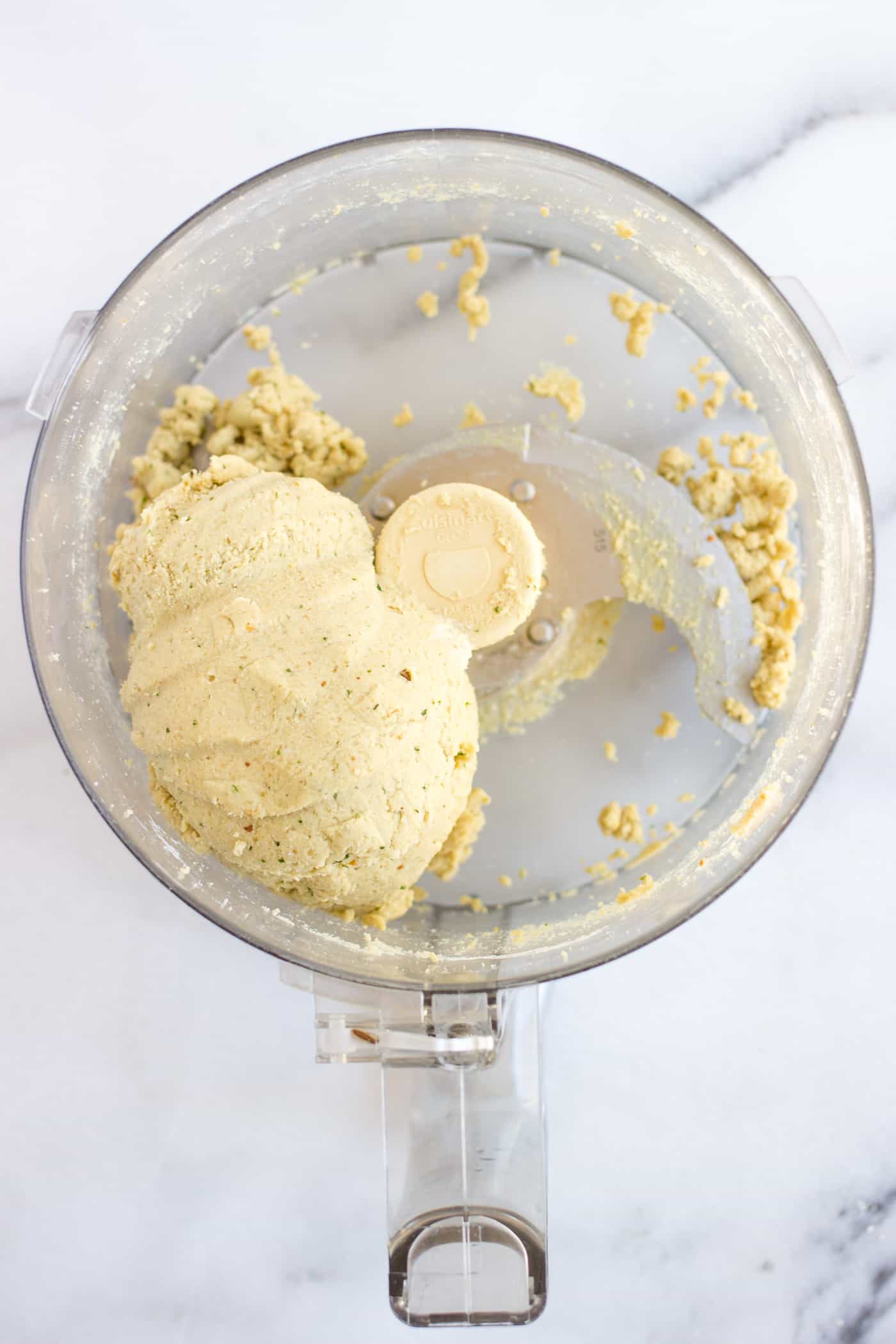 Once the dough is formed, you just roll it out on some parchment, bake it at a super high temperature and then it cool for a few hours so it gets mega crispy.
Break it into rough pieces, toss them in a bowl and serve them with your favorite dip! (of course…they're absolutely delicious with the Roasted Pine Nut hummus) 😉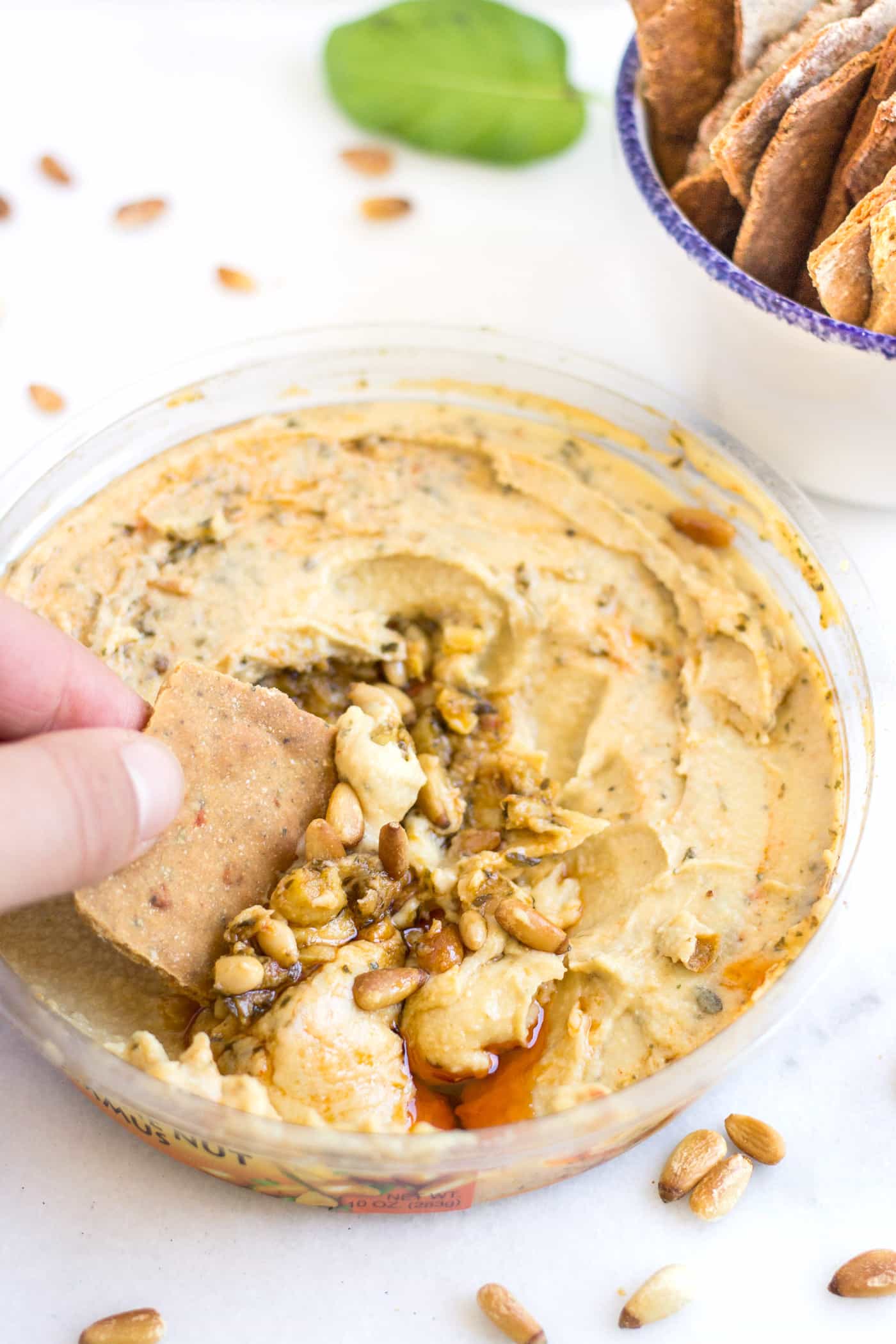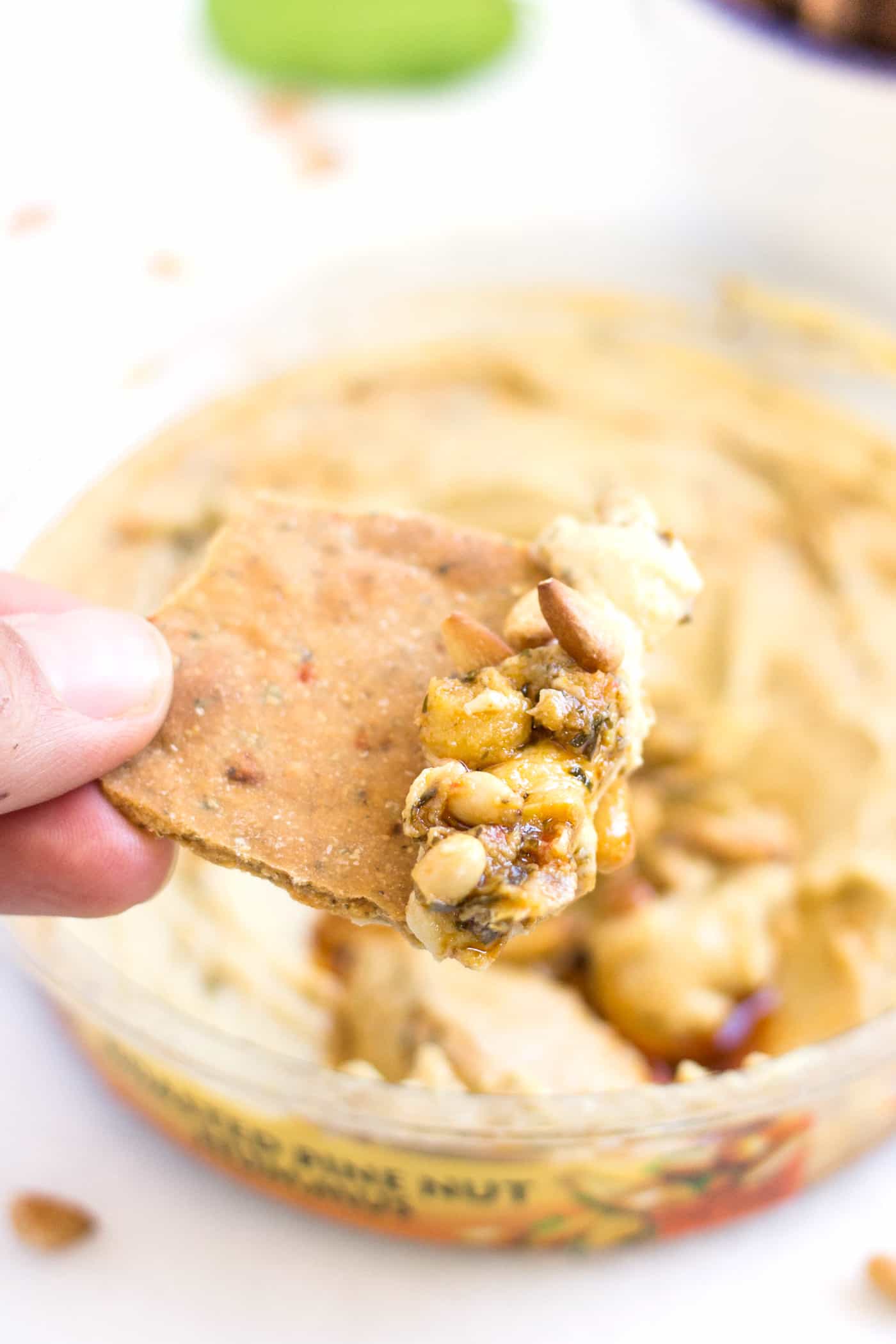 I have made batch over batch of these crackers with tons of different hummus flavors and it works every time. If pine nut hummus isn't your jam, try their spinach + artichoke! or the olive tapenade! or even the tuscan herb (it tastes like pizza)!
Honestly the possibilities are endless here.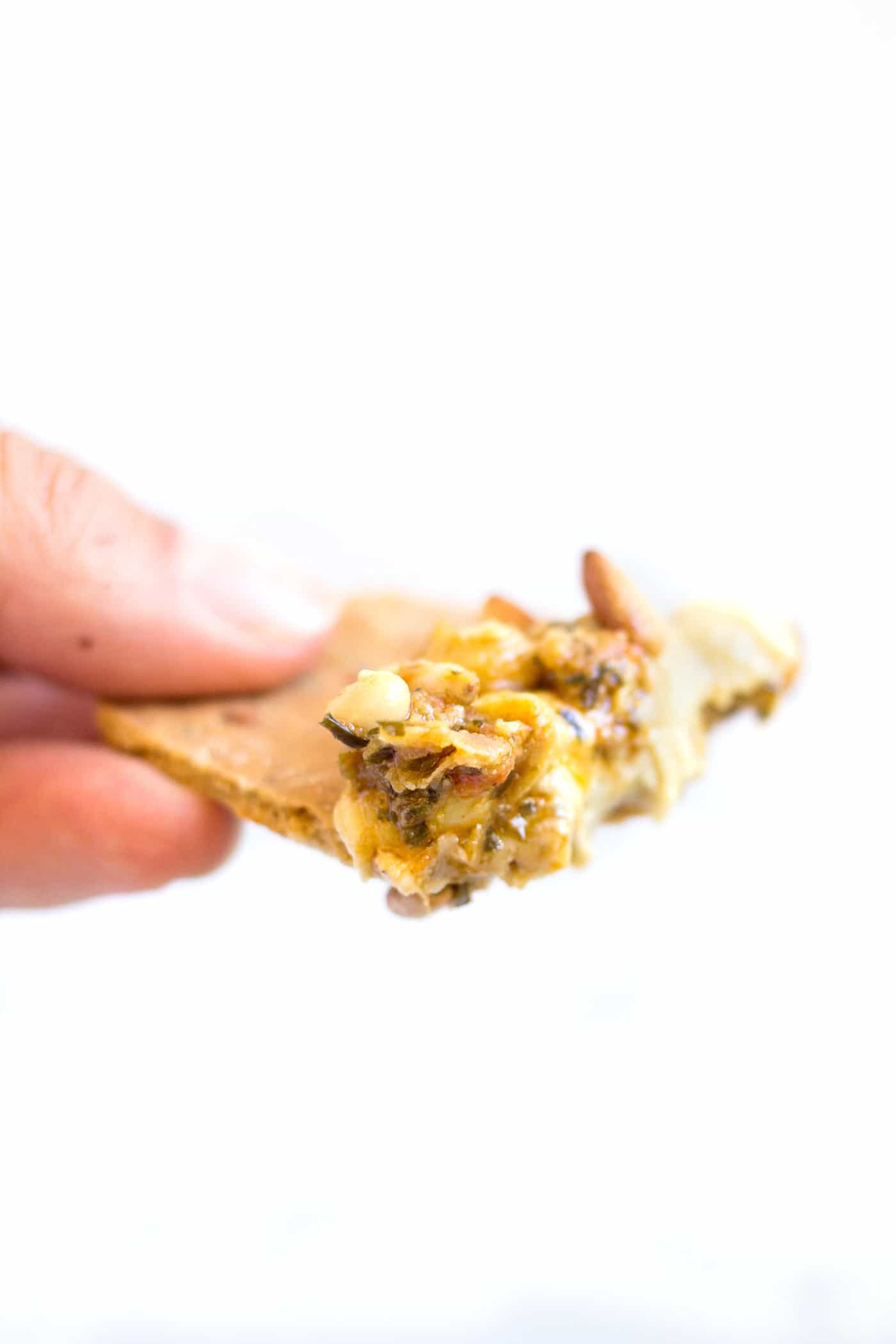 So forget the store-bought box of crackers you were planning to serve at your next party or pack into your kids lunch box and whip up a batch (or two!) of these hearty quinoa crackers. You're going to love how crispy they are!
Your turn…
What's your favorite way to eat hummus? I'm always looking for inspiration, so I'd love for you to share in the comments below!
xo Alyssa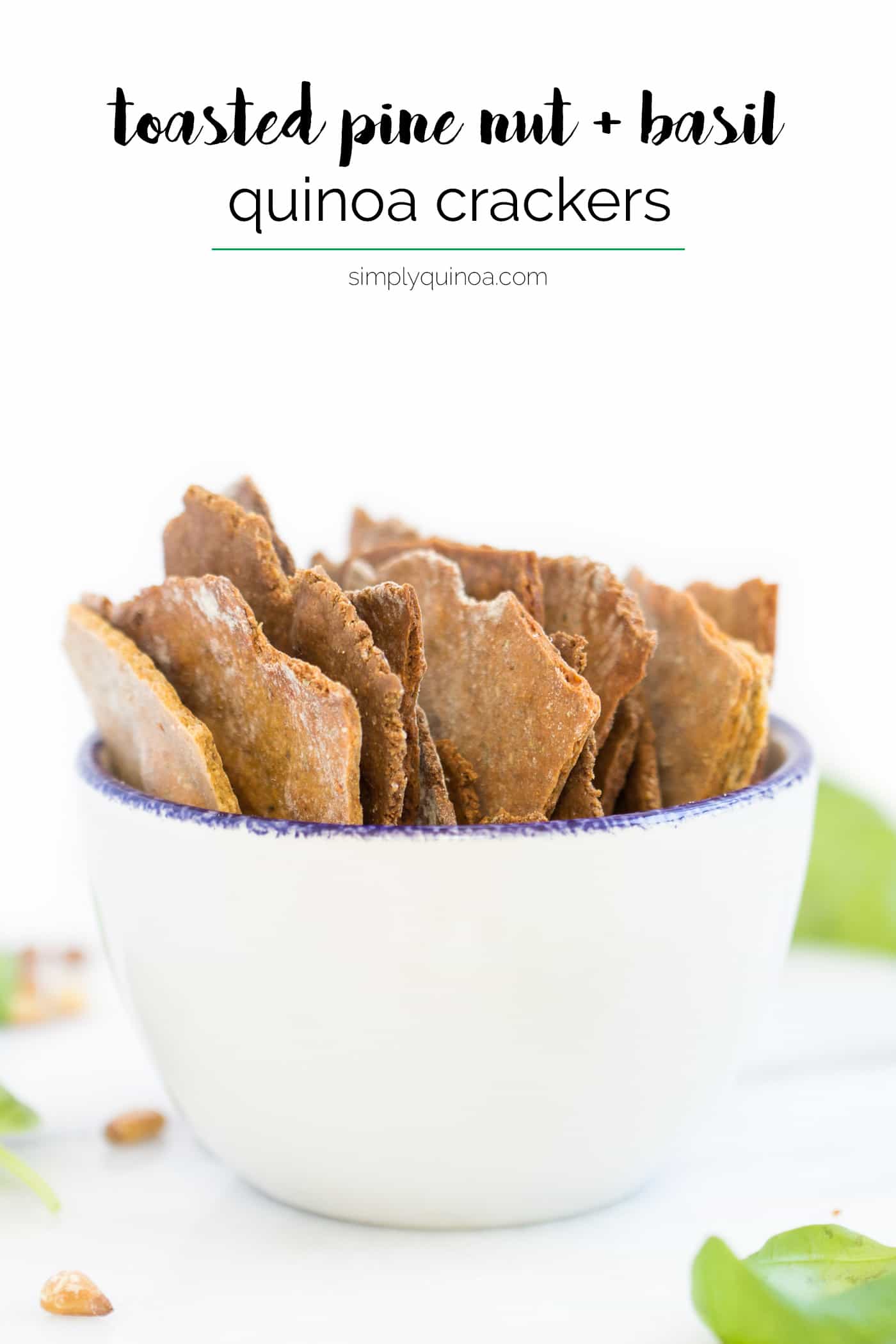 More Delicious Cracker Recipes to try:
Toasted Pine Nut + Basil Quinoa Crackers
One of my favorite things about these crackers is how easy they are to make. I used to have this misconception that homemade crackers were difficult, but after realizing you can whip up a batch like this in your food processor, I'm totally hooked.


Instructions
Preheat the oven to 400ºF. Adding quinoa flour, brown rice flour, psyllium, garlic, salt, pepper, pine nuts, basil, hummus and oil to a food processor. Pulse until evenly distributed.

Add the water, starting with 1/4 cup and adding 1 tablespoons at a time after, and pulse until a dough comes together into a ball, about 30 seconds. Remove and form into a ball. Let rest for just a few minutes.

Cut the dough into four pieces. Knead one piece with your hands, place it on a piece of parchment and roll it as thin as you can. You'll probably need to sprinkle the dough with a little flour so that it doesn't stick. Repeat with the other three pieces and transfer the pieces of parchment to baking sheets.

Bake the crackers for 7 - 10 minutes per side, watching closely so they don't burn. Careful when you flip them over too! Turn off the oven and let them sit in the warm oven for 1 - 2 hours so they get super crispy.

Break them into pieces, add them to a bowl and serve them with your favorite dips/spreads.
Nutrition
Calories:
180
kcal
|
Carbohydrates:
24
g
|
Protein:
4
g
|
Fat:
6
g
|
Sodium:
420
mg
|
Potassium:
79
mg
|
Fiber:
3
g
|
Vitamin A:
35
IU
|
Calcium:
10
mg
|
Iron:
1.5
mg
Filed Under:
This post is sponsored by my friends at Sabra but all opinions are my own. I love their hummus and love what the company stands for. Thank you for supporting the companies I believe in!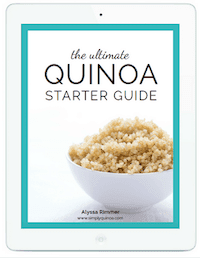 New to cooking quinoa? Grab your FREE Quinoa Starter Guide!
Become part of the Simply Quinoa community and receive weekly emails with exclusive content that I only share in email, as well as my in-depth guide to starting your quinoa journey.
Want more healthy snack recipes?
Follow my board on Pinterest!