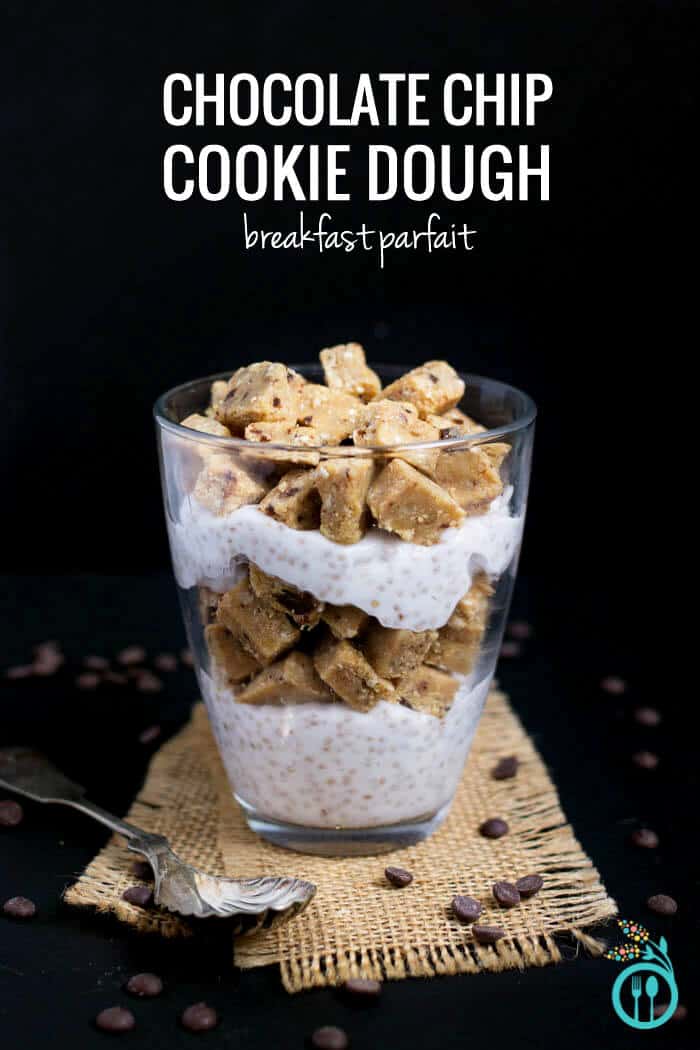 Who wouldn't love eating a giant chocolate chip cookie for breakfast?
I know I would! In fact, not only is it every child's dream, but I'd have to argue that any adult would be equally as thrilled to bite into a sugar-filled cookie the size of their head and call it breakfast.
But…hate to break it to you, but that's just not a sustainable habit.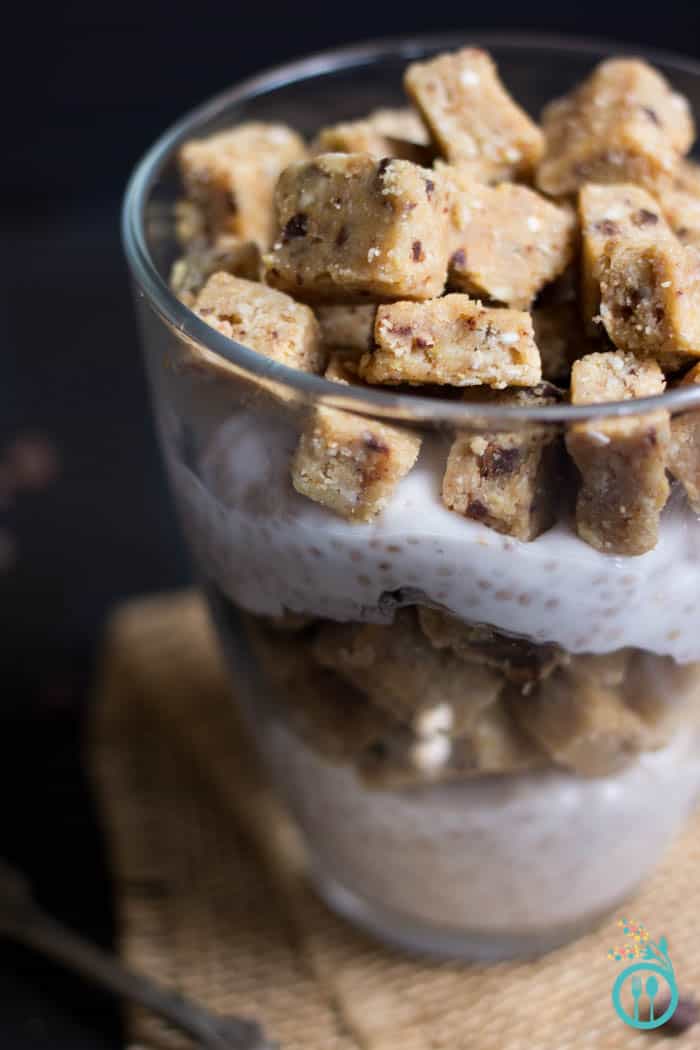 Starting your day with a shock of sugar will send your body into a tail spin. Sure you'll feel great when you get to work, but once 10am hits, you're toast. Your blood sugar will crash, your cravings will kick in, and you'll inevitably reach for either another cup of coffee or an unhealthy snack.
Sadly, it's a trap that many of us fall into because sugar is hard to escape in the morning. Cereals, granolas, muffins, pastries, bagels, toast and even yogurts, are all packed with hidden (or not so hidden) sugars that will spike your blood sugar and set you off on a not so great start.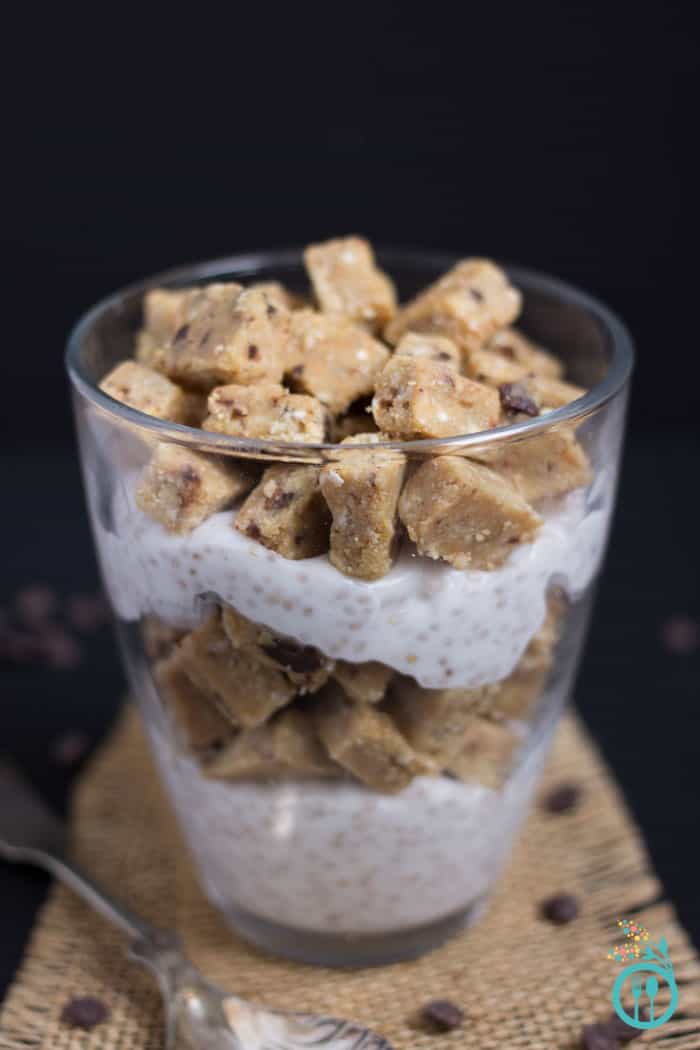 When I first went gluten-free, breakfast was my biggest challenge. I was used to having a bowl of plain yogurt and granola each morning, sometimes with a few berries on top, but I couldn't find a suitable alternative.
The yogurts I found were either way too high in sugar or had a very fake taste to them. I actually even tried making my own dairy-free yogurt at home, but nothing would come close to the breakfast that I used to adore.
So I just stopped eating it. I moved on to smoothies, porridges (and even pancakes from time to time), but part of me has always yearned for that perfect bowl of yogurt.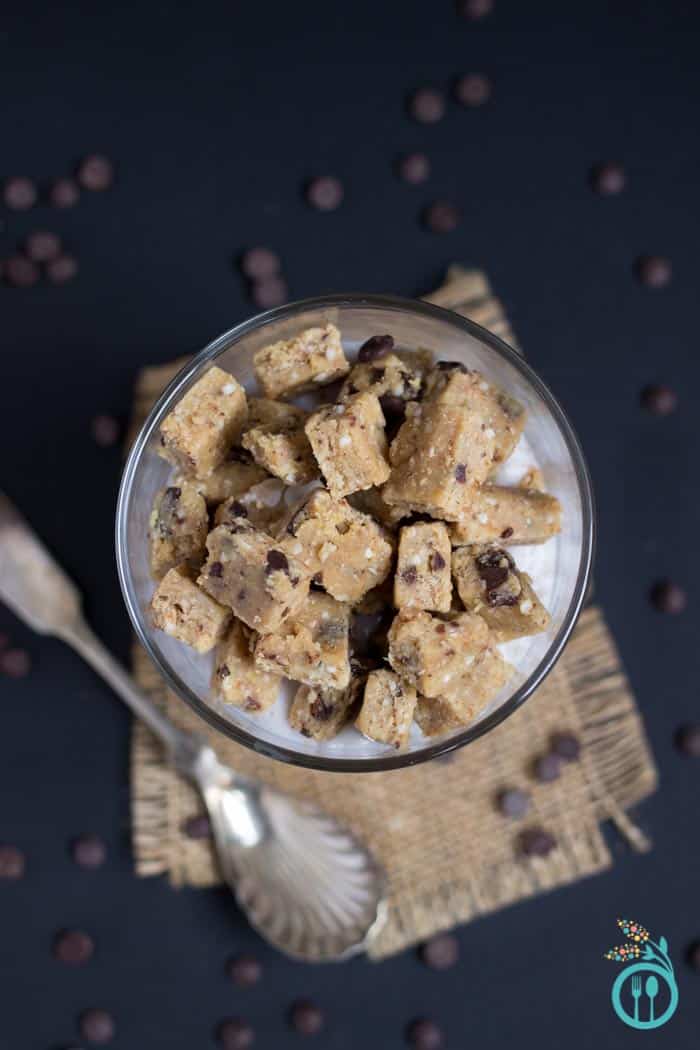 If you're a yogurt lover like me, but can't seem to break your dairy habit, I'd like to invite you to join the 21-day dairy-free challenge hosted by So Delicious.
If you haven't heard of So Delicious before, they're an Oregon based company who have been bringing joy to dairy-free living for more than 25 years. They have an amazing array of products, everything from dairy-free milks, coffee creamers, ice cream and yes, you guessed it, yogurt!
The 21-day challenge is just that: a challenge for you to eliminate dairy for 21 days. We're kicking everything off on January 21st and running through February 10th. And throughout the way you'll have the chance to win some great prizes!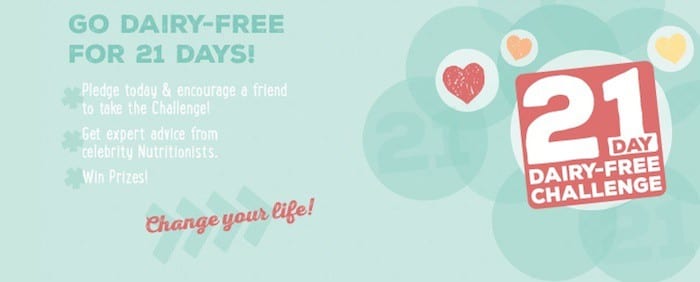 As you know, I have lived primarily dairy-free for over four years now and I have noticed a huge difference in my life. Not only is my digestion better, but I don't get sick as often, the dark circles under my eyes are smaller, I have more energy throughout the day and my skin is clearer.
While my body can actually handle a little bit of dairy, I choose to avoid it as much as possible because it really does make a difference in how I feel.
My goal with inviting you to join this challenge is to help you see that dairy-free living isn't as limiting as it may seem. You can still enjoy all those things you've grown up eating, they'll just be dairy-free and you'll have low-sugar options too!
For instance today's recipe, we're having a glorious yogurt parfait (with vegan chocolate chip cookie dough bites!) that's 100% dairy-free.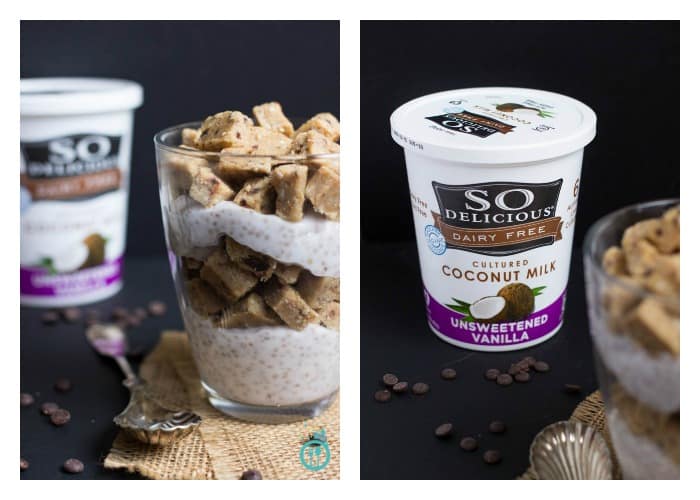 As I mentioned above, traditional dairy-free yogurts tend to be packed with added sugars. I believe that starting your day off with a meal that's lower in sugar, a little higher in fat and filled with good-for-you proteins and fiber will give you lasting energy and keep you fuller for longer.
For my recipe contribution for the challenge, I wanted to provide a healthy, vegan and nutrient dense breakfast recipe, that would "trick" your mind into thinking that you're indulging in something extra special, but you won't actually be sacrificing your health in the process.
With yogurt being the star, I was thrilled to discovered that So Delicious has released an unsweetened version of their coconut milk yogurt! The yogurt comes in both plain and vanilla and cab be used interchangeably in this recipe.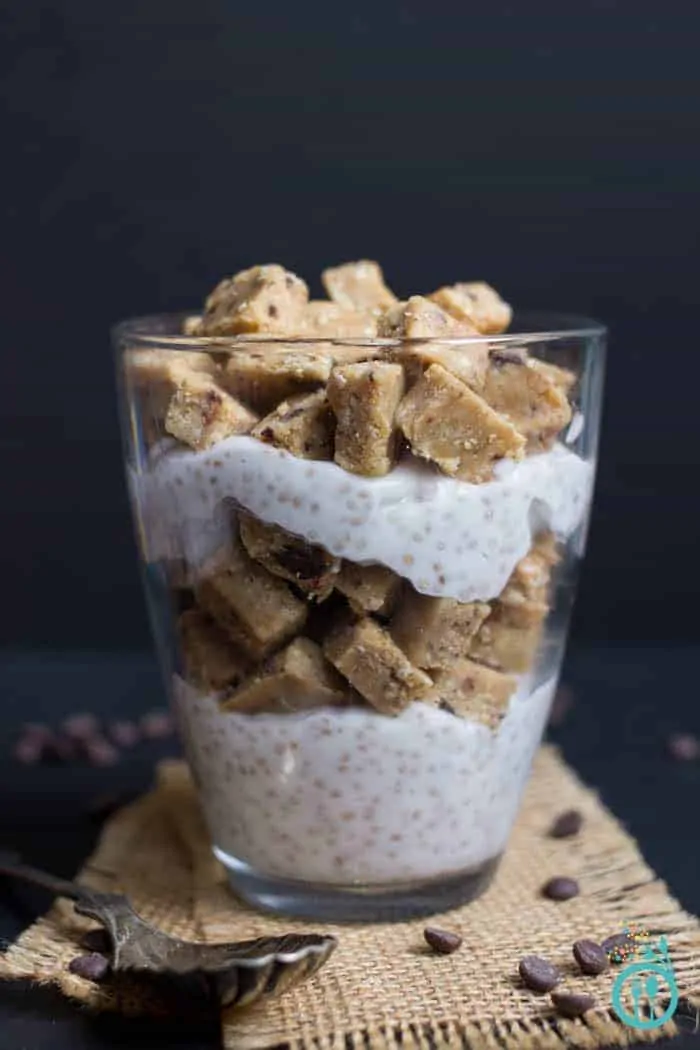 So we're having cookies. For breakfast. Sandwiched between a dreamy layer of coconut milk yogurt.
I made a vegan, no-bake cookie dough using a blend of almond flour, quinoa flakes, almond butter, coconut oil and just hint of maple syrup for a low-glycemic, healthy cookie-like treat. We layer these cookie dough bites between two layers of a yogurt-chia mixture.
Basically, each bite of this decadent breakfast, is good for you! Which means no sugar crashes, no guilt, and no reaching for that unhealthy snack when you get to work.
Dairy-free living just got a whole lot yummier, don't you think? 🙂
xo Alyssa
Vegan Chocolate Chip Cookie Dough Breakfast Parfait
A glorious yogurt parfait (with vegan chocolate chip cookie dough bites!) that's 100% dairy-free.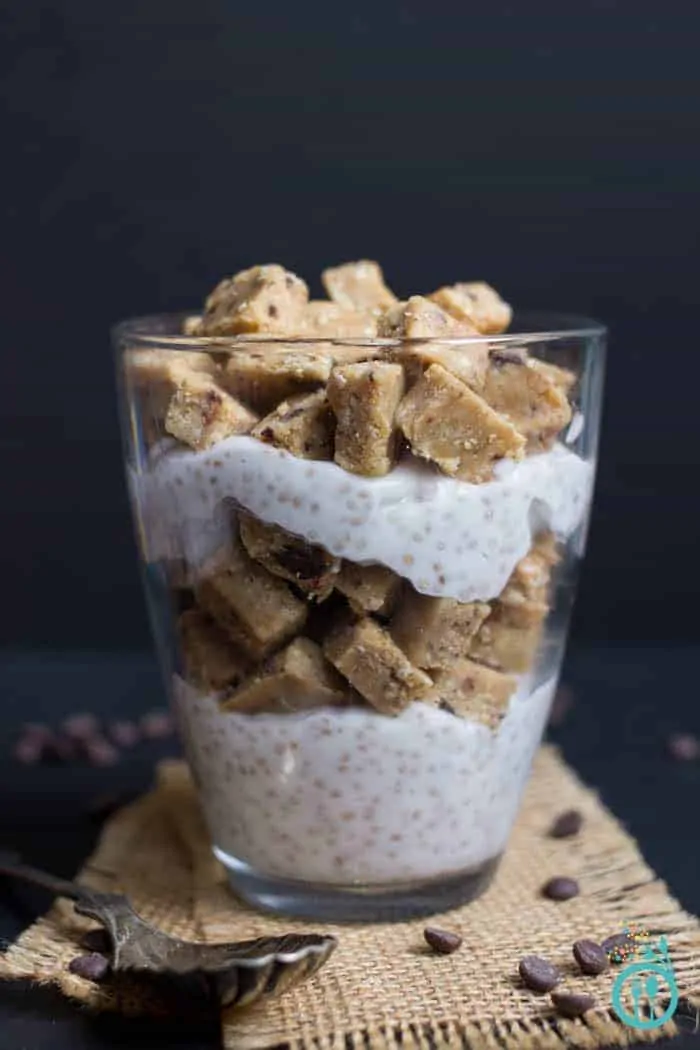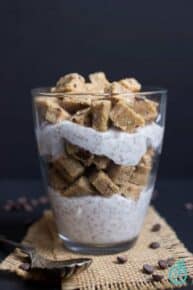 Ingredients
for the yogurt:
1 16

oz

container So Delicious Unsweetened Vanilla Coconut Milk Yogurt

1/4

cup

white chia seeds
Instructions
Line a small 8 x 8 baking pan with parchment paper and set aside.

In the bowl of a food processor, process all the cookie dough ingredients (minus the chocolate chips) until a dough has formed. Pulse in the chocolate chips.

Transfer dough to the baking pan, press and flatten until evenly spread throughout the pan. Freeze for at least 4 hours.

Remove lid from yogurt and stir in chia seeds. Recover and place in fridge for at least 4 hours.

When ready, remove both yogurt and cookie dough. Transfer cookie dough to a counter and chop into small, bite-sized pieces. Scoop one layer of yogurt into a small glass, followed by a layer of cookie dough bites, another layer of yogurt and one final layer of cookie dough.

Repeat in other glasses/jars until no ingredients remain.

Enjoy immediately!
Notes
I like to make the yogurt and cookie dough the night before, then just prepare my parfait in the morning and go!
Nutrition
Calories:
537
kcal
|
Carbohydrates:
41
g
|
Protein:
10
g
|
Fat:
36
g
|
Saturated Fat:
17
g
|
Cholesterol:
1
mg
|
Sodium:
112
mg
|
Potassium:
125
mg
|
Fiber:
8
g
|
Sugar:
15
g
|
Vitamin A:
25
IU
|
Calcium:
163
mg
|
Iron:
2.8
mg
Filed Under:
If you'd like more dairy-free inspired recipes, please head over to Go Dairy-Free and check out her "Dairy-Free Recipe Potluck" for the 21-Day Dairy-Free Challenge.