Taking the guesswork out breakfast.
Eating a healthy breakfast is easier than you think, and I'm going to show you exactly how!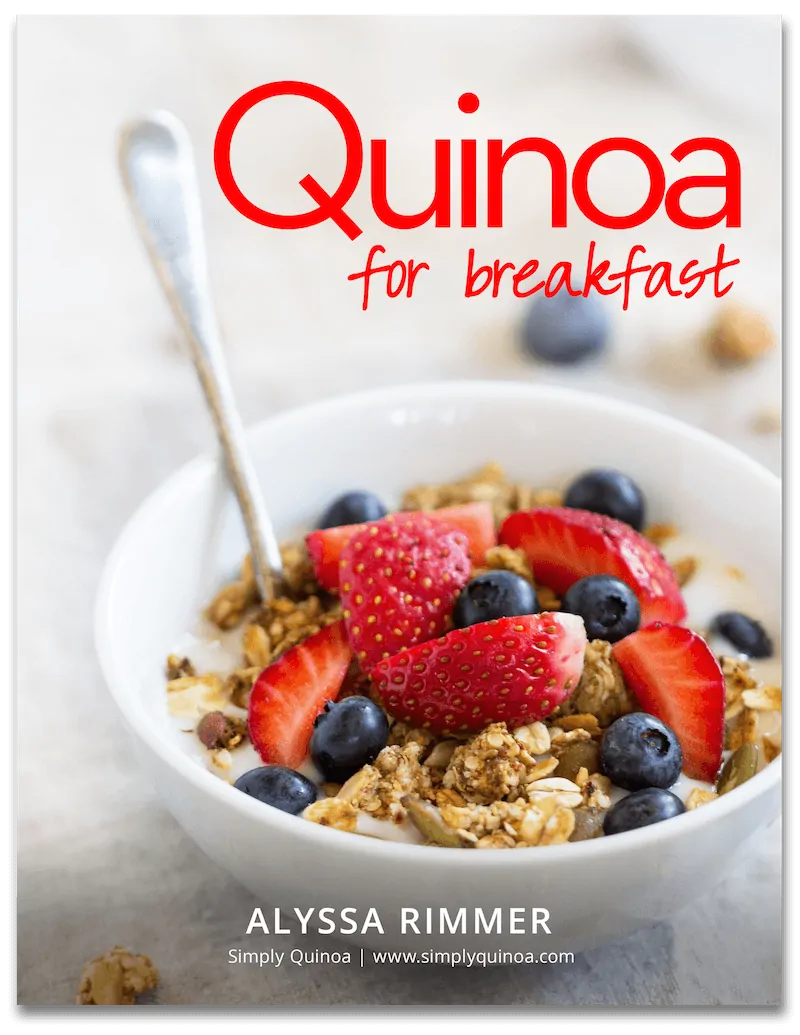 Instant download. Secure payment. Recipes for all types of diets.
"I don't have time to make a healthy breakfast!"
"I'm tired of the same 2 – 3 recipes I eat every week!"
"I just don't know what to make!"
Sound familiar? I say these things to myself almost every day.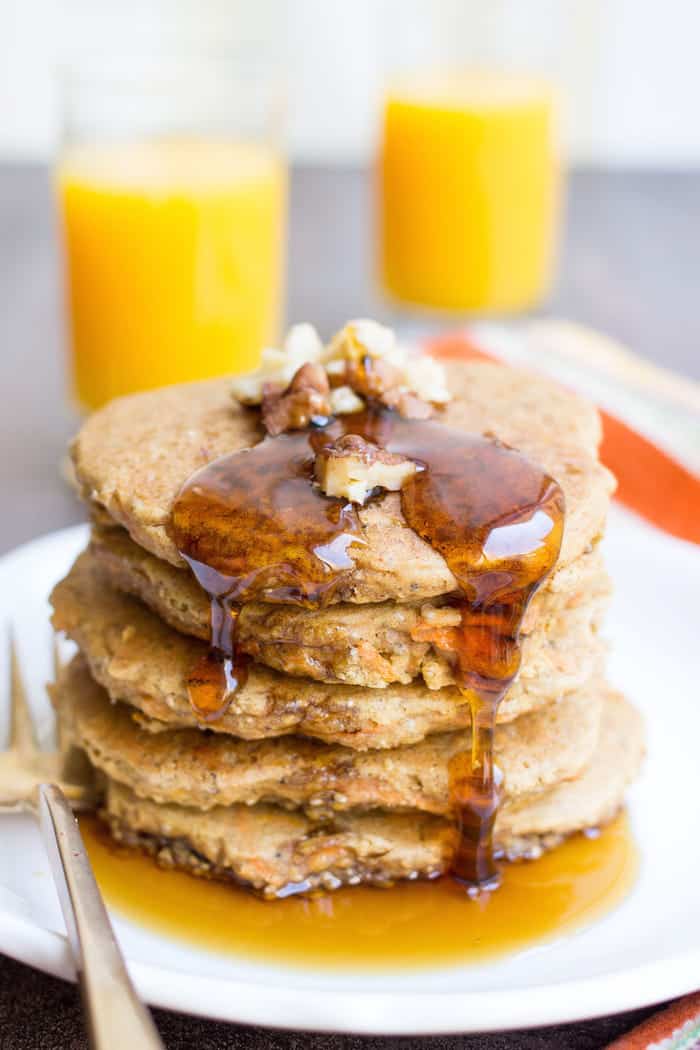 This is the cookbook for you.
Quinoa for Breakfast was created with you in mind – because I know you aren't choosing to skip breakfast or eating something unhealthy, it just happens. Many of us have enough to do just trying to get out the door in the morning, let alone worrying about fueling our bodies with something nutritious.
So you reach for that packaged granola bar. Or grab a small piece of fruit. Or maybe you just make what you always make. Or even worse, you skip breakfast completely. And by 10am you're either starving or in a complete sugar-crash, with low energy and poor focus.
Quinoa for Breakfast takes the guesswork out of your morning routine. You'll find it ridiculously easy to nourish your body with the healthy, wholesome foods you know will help make you look and feel your best
Because you know what? You deserve to have the best morning ever.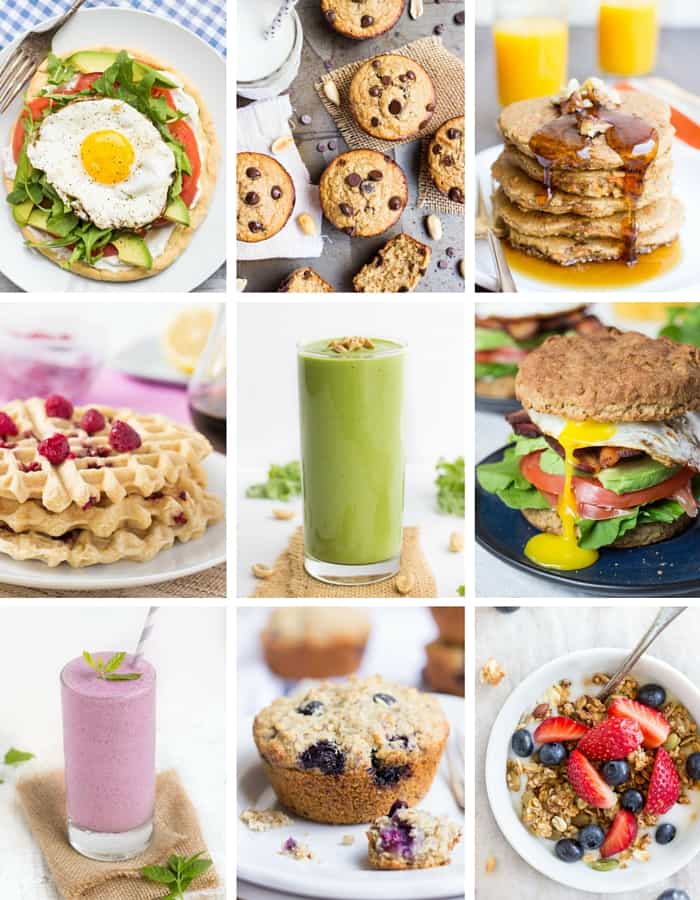 Quinoa for Breakfast is not just another boring cookbook—it's a refreshing morning meal plan that will help you avoid the feelings of stress and chaos in the morning. It will make healthy eating part of your everyday life.
When you bite into the recipes and use the tools in this plan, you'll feel energized, invigorated, healthy and happy.
With Quinoa for Breakfast you will…
Save time in the kitchen so you can quickly and easily prepare a healthy breakfast.
Infuse your breakfast routine with fresh, new ideas that will ignite your tastebuds and spark your creativity.
Get out of the inevitable breakfast rut by adding fun, fast and tasty meals into your meal rotation.
Never have to grab for the packaged stuff or even miss breakfast again by keeping healthy, convenient meals on hand whenever you need to eat breakfast on-the-go.
Learn how to create nutritious breakfasts the night before that will be ready to enjoy as soon as you wake up.
Start your day feeling relaxed, focused and fueled for the day.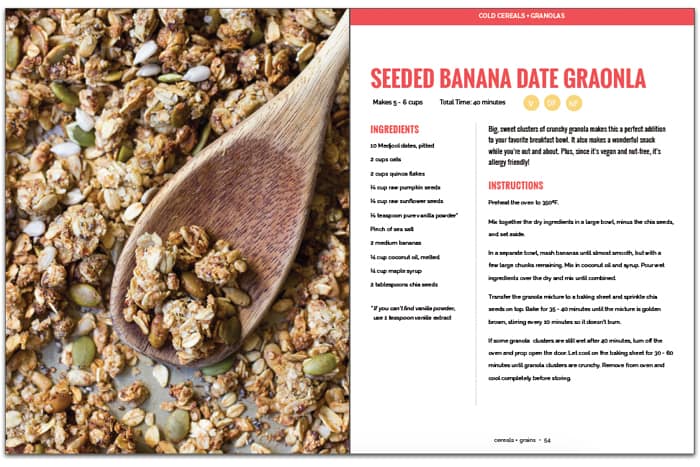 What does Quinoa for Breakfast have inside?
90+ simple, healthy recipes many of which require less than 5 minutes to make.
New, original recipes – never published before and only available in the cookbook.
100% gluten-free + dairy-free recipes.
Allergy information for every recipe.
In-depth ingredient guide with tips for grocery shopping.
Clickable recipe index so you can easily navigate through the book.
Gorgeous photos for the recipes so you can see exactly what you're making.
Recipes that incorporate fresh, wholesome produce.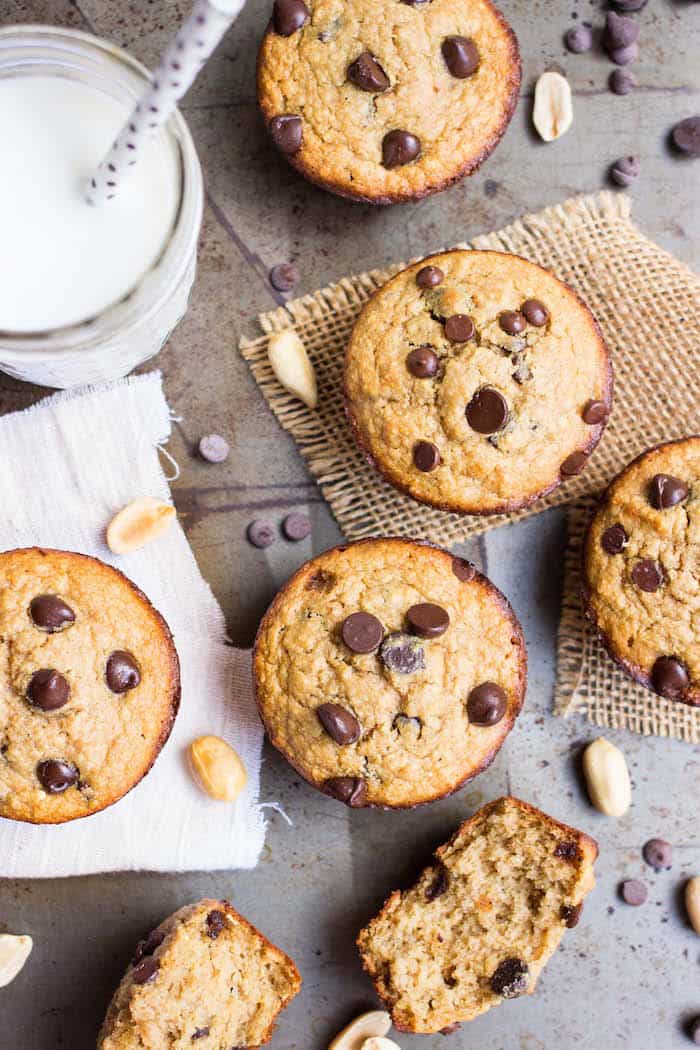 What's included?
Quinoa for Breakfast Cookbook is delivered in the versatile PDF format (works on computers, iPad, Kindle, or can be printed on letter sized paper!)
15 delicious smoothie recipes – both fruity and green
5-minute or less breakfast porridges that save time and increase energy
Tons of variations to flavor up your favorite overnight quinoa recipe
12 ways to jazz up your morning breakfast toast (with a high-protein bread recipe)
In-depth guide to what ingredients you should incorporate into your morning meals
An entire chapter dedicated to pancakes, crepes + waffles

Instant download. Secure payment. Recipes for all types of diets.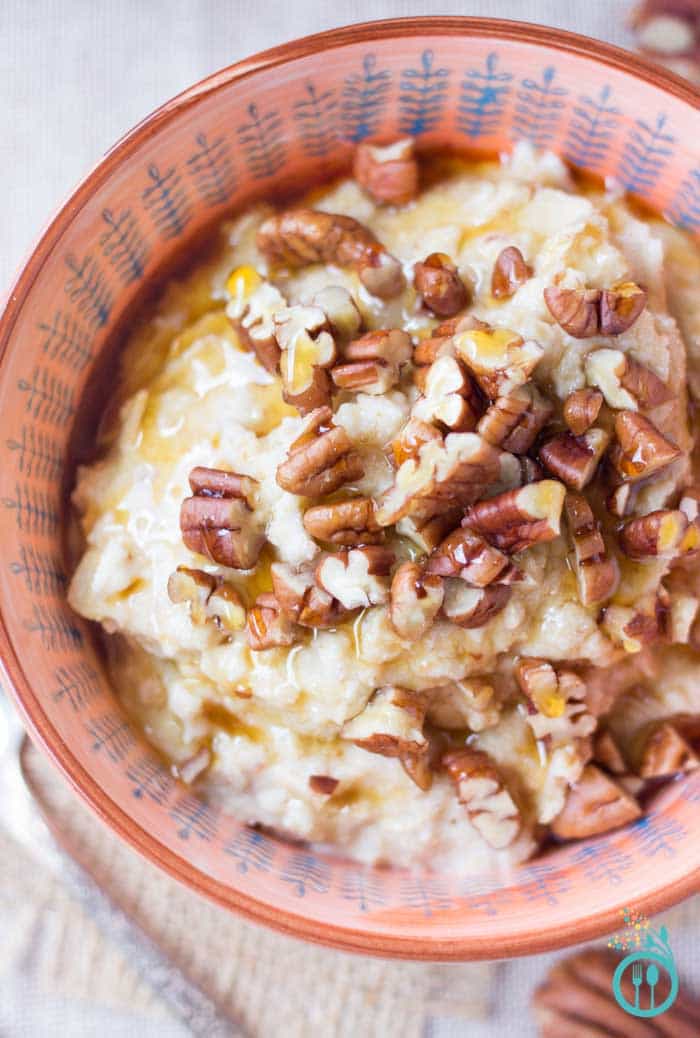 FAQS
I'd like to purchase this as a gift. Is that possible?
Absolutely! Once you've clicked the "buy now" button, you'll be taken to the payment screen. There will be a small gift icon next to the email address field – here you can enter the recipients email address (and even add a special message if you'd like)!
What payment options do you accept?
You can either pay with a credit card or you can pay with PayPal. To pay using PayPal, click the "pay with PayPal" button that's to the right of the card icon and just above the space where you enter your credit card information.
Are the recipes gluten-free and vegan?
Every single recipe is gluten-free, dairy-free and and refined sugar-free. Many are also vegan and vegetarian as well!
Will nutrition information be included with the recipes?
At this time nutrition information is not included with this cookbook. But there are many online tools you can use that will provide this information to you for free. Simply plug in the ingredients into a calculator such as Calorie Count Recipe Analysis and you'll have everything you need.
How many pages does the cookbook have?
154 are in the pages in the cookbook which includes all the recipes, photos, ingredient information, indexes, etc.
Can I get the cookbook on my iPad/iPhone?
Totally! Simply install the iBooks app on your phone or tablet, then click the link you get during checkout.
Once the file opens (it might take a little while because it's a pretty big file), you can simply tap the cover once and there will be a bar at the top that says "open in ibooks." Clicking that should add the cookbook to your library!
You can also download the cookbook to your computer, but saving it as a PDF document and adding it to your library from there. Then once you sync your device and your computer, your library should update with the cookbook.

Instant download. Secure payment. Recipes for all types of diets.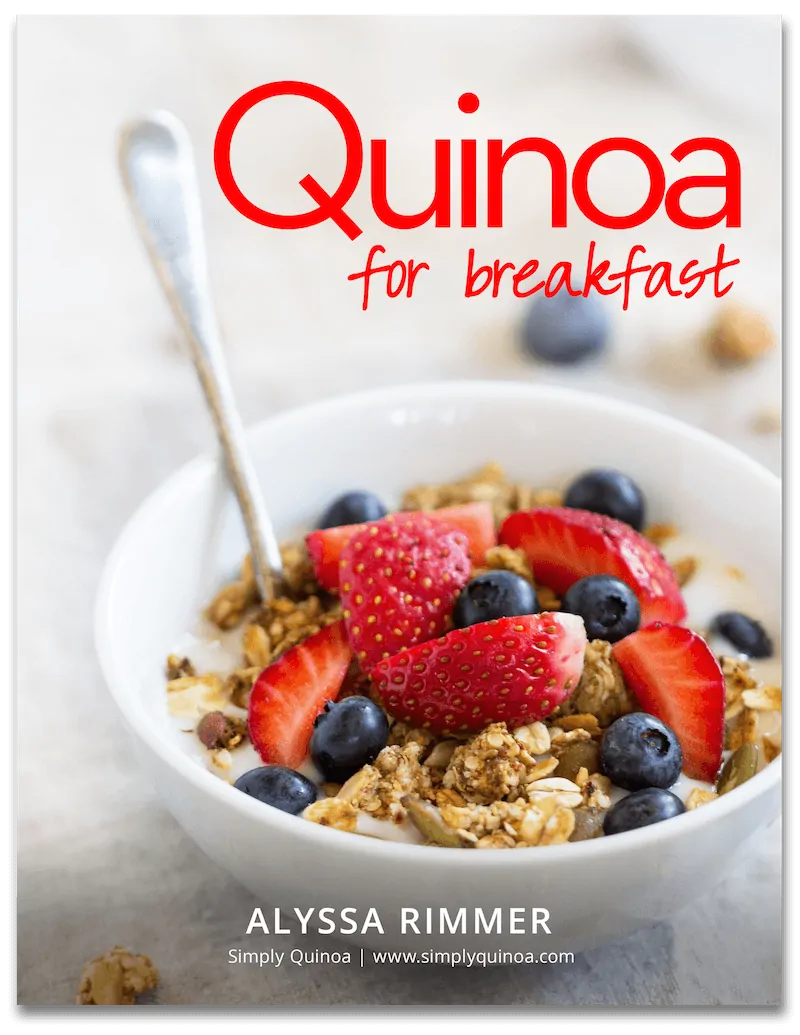 READY TO GET YOUR BOOK?
Awesome! You're only a few minutes away from enjoying your Quinoa for Breakfast cookbook!
Here's how to order your cookbook:
Click any of the Buy Now Buttons on this page
Enter your information on the (incredibly secure) checkout screen
Get your confirmation and open your download links
Open your cookbook and enjoy every bite of your new breakfast treats!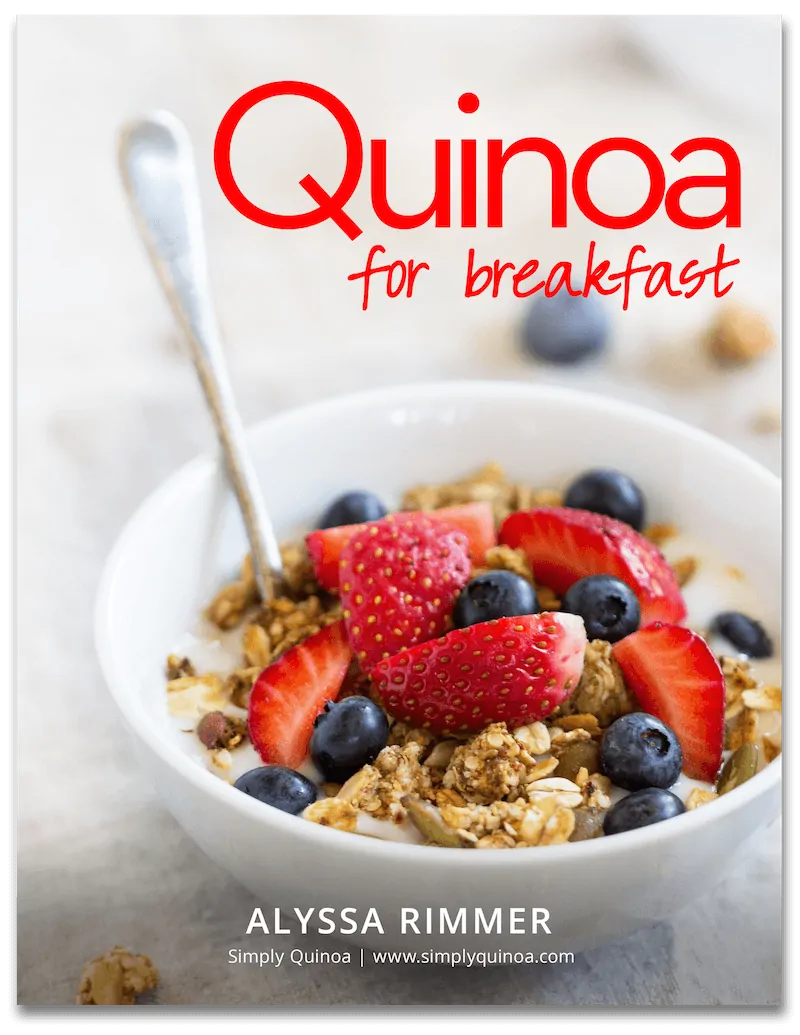 Instant download. Secure payment. Recipes for all types of diets.