Make Life Easy! Get My Recipes in a Custom Meal Plan.
Welcome to Simply Quinoa!
My mission is to help women be well + truly healthy. This is a community that celebrates your own unique health journey, no matter where you are on your path. You'll be encouraged, inspired and supported every step of the way.
Recipe Key
Looking for even more ways to nourish body and soul? These recipes are full of flavor and so easy to make! From healthy breakfast ideas and make-ahead lunches, to simple dinners everyone will love.
Reset & Feel Great In Just 3 Days!
Get our FREE 3-day guide
Readers Are Loving These Recipes
Not sure where to start? Check out these easy recipes. They are the most popular posts on my site right now!
Get simple ideas for healthy, filling breakfasts that will keep you going strong until lunch time. Be sure to check out my overnight oats recipe, which has 6 delicious flavor variations.
Dinner Tonight
Wondering what to make for dinner? These healthy ideas are packed with good-for-you ingredients. I have tons of vegan & vegetarian options, plus meat recipes for those of us who eat flexitarian. Try this kitchari recipe or this Instant Pot white chicken chili!
Sushi in casserole form? Yes, it's possible! This salmon sushi bake is the comfort food you didn't know you needed until now. Baked salmon is combined with sushi rice and a creamy sauce for a delicious dinner! Salmon sushi bake is a unique dish that's kind of like a deconstructed sushi roll—but instead of raw…
Health & Wellness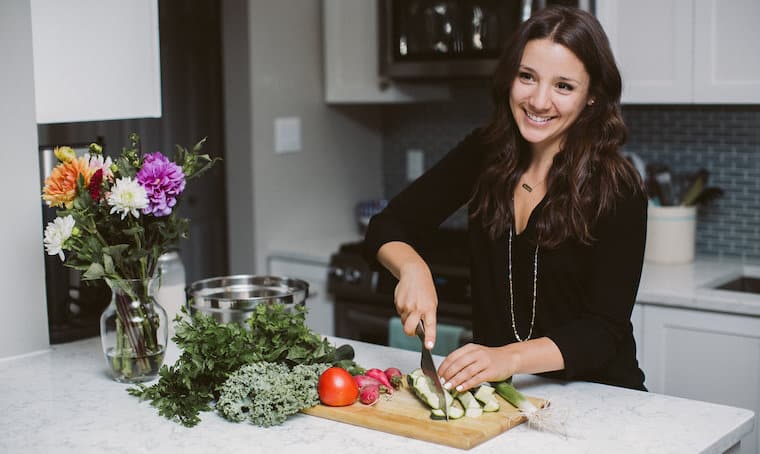 I'm a big believer in healthy, educated eating. What we put in our bodies can have a huge impact on our energy levels, immune system and how we feel on a daily basis. Learn more about your food + discover simple tips to improve your health and wellness.
These are my favorite tools for meal prep and clean eating. It's amazing how much easier it is to cook and eat the way you want when you have the right tools in your kitchen!