These delicious slimming smoothie recipes are a great way to make sure you're getting all the nutrients you need! Improve digestion & kickstart weight loss!
As we're moving into the warmer months of the year, smoothies are pretty much all I crave in the mornings! I love that smoothies are filling, made primarily with fruits and veggies, and are packed with essential vitamins and minerals. I like to think of them as a little nutrient boost in a glass.
But smoothies aren't just a convenient health food, they're also an amazing tool for weight loss, digestion and bloat!
Today I'm going to show you 5 of my favorite slimming smoothie recipes, share why smoothies are something you might want to consider incorporating into your daily routine, and how you can take your smoothie game to the next level!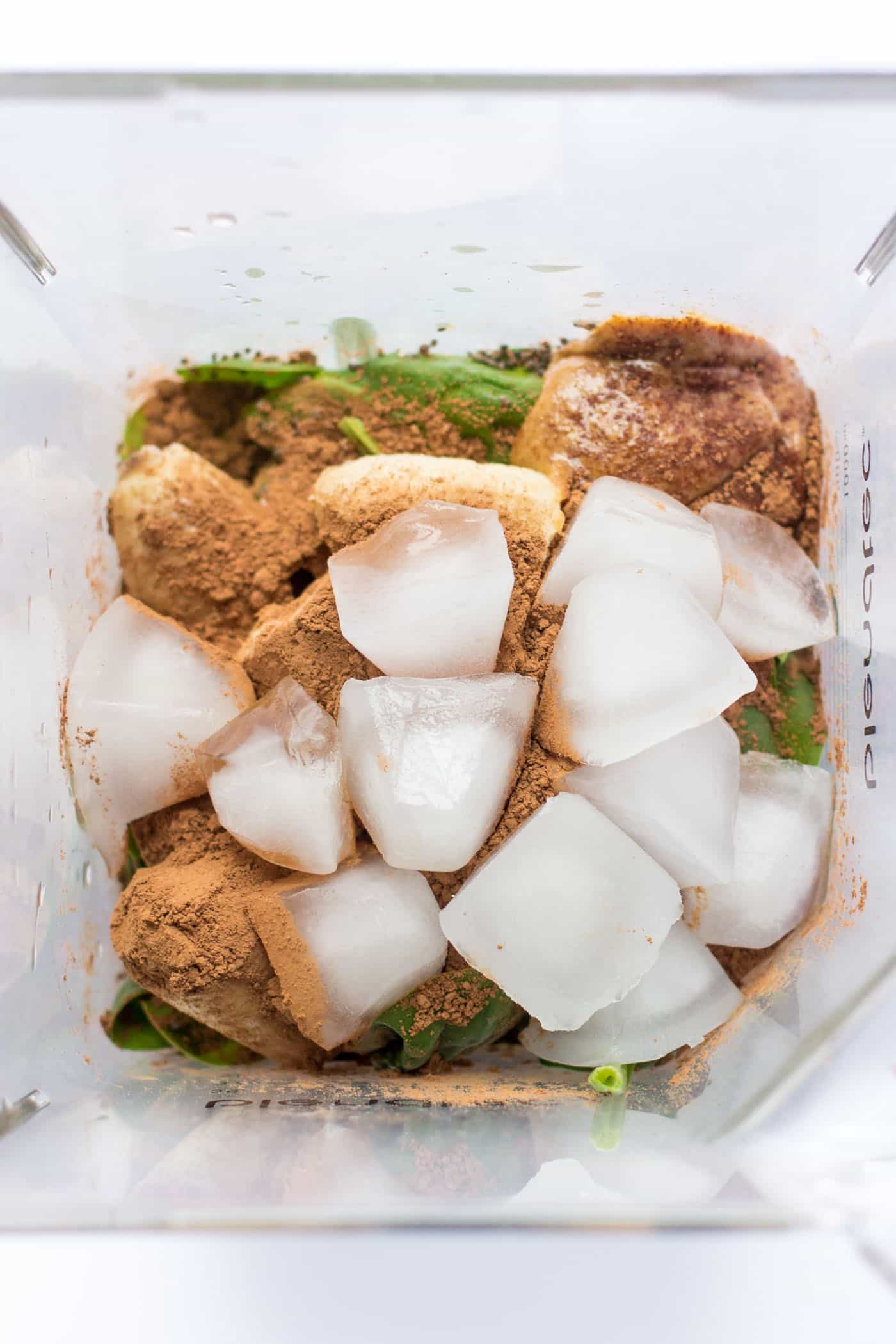 We'll first dive into why smoothies are important and why I personally drink one every single day.
1. Smoothies can improve digestion
As I'm sure you already know, our stomach doesn't have teeth, so breaking down food is done first in the mouth, then travels to the stomach where the nutrients get absorbed into the rest of our system. And since the majority of us don't chew our food properly (<– I definitely don't), our stomach can have a hard time a) breaking down whole foods, b) absorbing the maximum amount of nutrients and c) passing food into our digestion without added air and gas.
Smoothies though? Well, they're already blended! The food is already pureed when it gets to the stomach, so it has a much easier time getting through your system, which in turn should reduce gas and bloat, and you're also absorbing more of the nutrients.
Tip: sip your smoothie slowly and without a straw. You don't want to add more air into your digestion and need to give your stomach time to properly digest.
2. Smoothies can kickstart weight loss
It's pretty common knowledge at this point that fruits and veggies are an essential part of a healthy diet. They're high in fiber, are packed with vitamins and minerals, and are essential for a healthy body (skin, hair, nails, digestion, you name it!). But most of us, even if we eat salads on the reg, aren't really getting enough/could be eating more. Enter smoothies!
Smoothies are the perfect way to increase your fruit and veg intake because you can whiz them up into a deliciously creamy beverage that often times taste like dessert!
This helps kick start weight loss because you're starting your day with a meal that is essentially like a salad. It's whole-food, it's raw, it's plant-based and it's literally packed with nutrients. And truthfully if we could all eat salad for breakfast every day, we'd definitely start to see the benefits and begin to slim down.
Tip: add some sort of veggie into every single smoothie. My favorite is some form of greens, but if those are too strong for you, try frozen cauliflower, frozen zucchini, cucumber, broccoli stems, etc.
How to make Slimming Smoothies
The list of benefits goes on and on, but I know you're eager to jump into the recipes, so let's get to it, shall we? Today I'm going to show you how to make 5 deliciously slimming smoothie recipes! To make a smoothie "slimming", there are three things it needs:
A healthy fat
A hydrating fruit/veggies
A plant-based protein
And yes, all 5 of these slimming smoothies hit each point! So let's take a look at the recipes we've got:
Watermelon Cooler
Lemon Blueberry
Chocolate Cherry Pie
Peanut Butter & Greens
Creamy Apple Pie
I'm really excited for you to try these recipes because I tried to cater to create unique flavor combinations with creative ways for sneaking in veggies. We've got something for everyone too – green, chocolate, banana-free, low glycemic, and they're all plant-based and vegan. Not to mention, crazy simple to make!
Cooler
---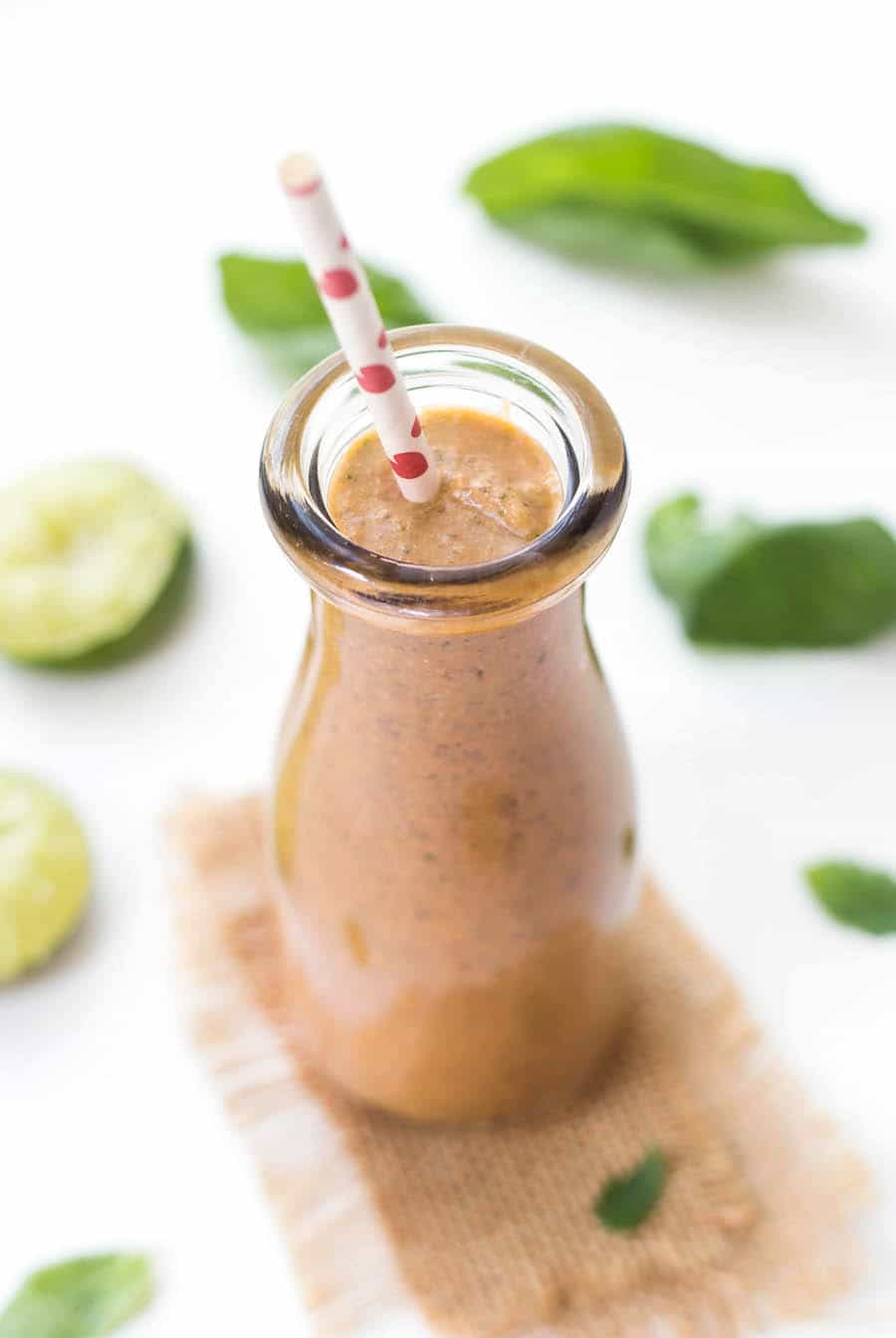 Watermelon is an incredibly hydrating and slimming food. It's easy on digestion, has high water content and has enzymes that are great for digestion. We're combining this with cucumber, lime juice, and basil to give it a touch of veggies and wonderful flavor. While not the prettiest smoothie out there, it's definitely delicious!
To make this watermelon smoothie, you will need:
1 1/2 cups watermelon
½ cup cucumber
¼ cup fresh basil
2 tbsp chia seeds
2 tbsp coconut butter
1 tbsp lime juice
Ice as needed
Add everything into a blender and blend on high until smooth and creamy. You shouldn't need any liquid, but if you want this to be a thicker, colder smoothie, freeze the watermelon ahead of time and blend it up with a touch of almond milk.
Lemon Blueberry
---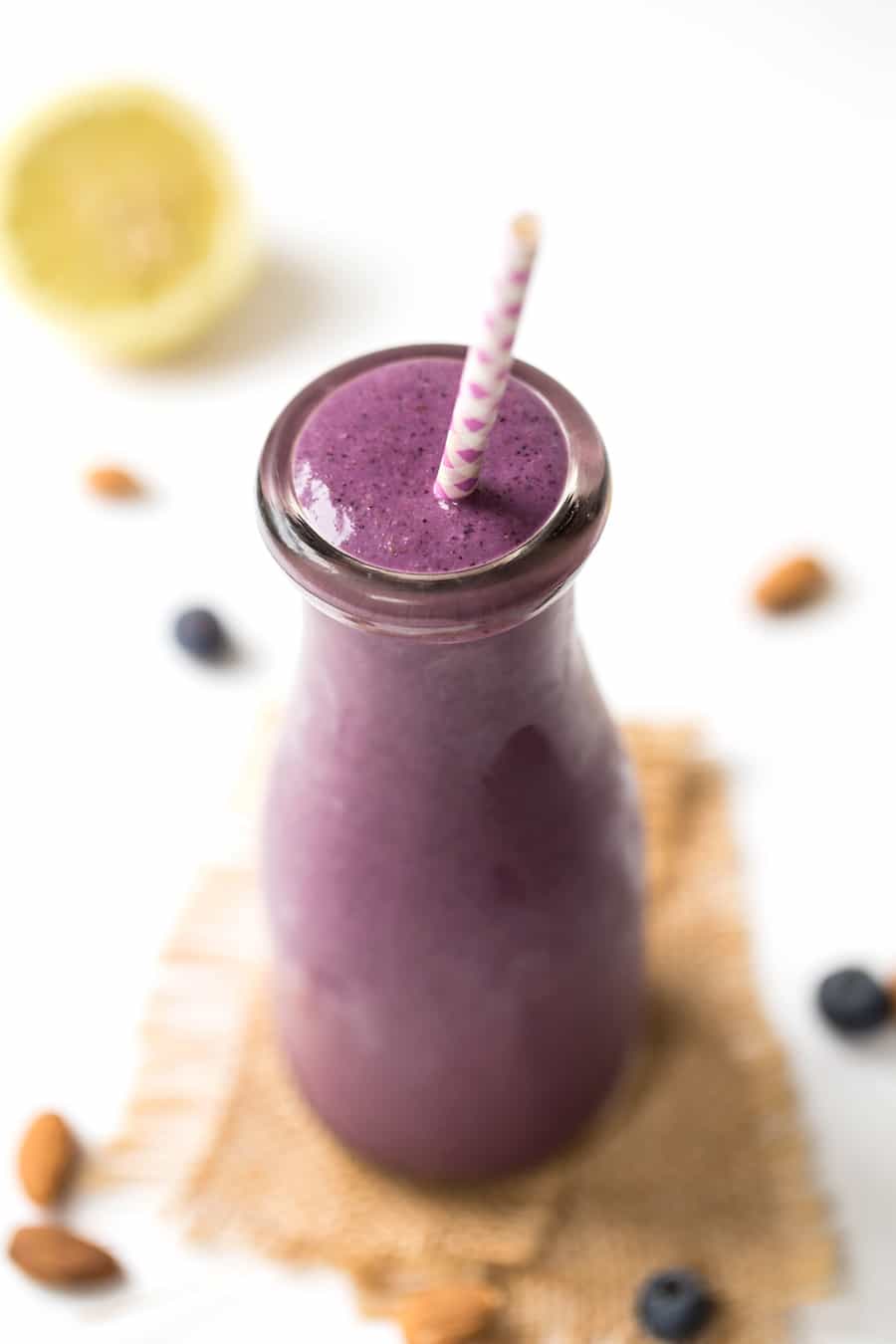 I've never really used lemon in smoothies before, but when I visited Florida a few months ago, I tried an acai bowl with lemon zest on top and it was amazing. So now I add lemon all the time and I just can't get enough. This smoothie is amazing because it uses frozen cauliflower to make it thick and creamy, with almond butter for healthy fats and protein.
To make this lemon blueberry smoothie, you will need:
1 cup almond milk
1 cup frozen cauliflower
¾ cup frozen blueberries
2 tbsp almond butter
2 tbsp flaxseed meal
2 tbsp lemon juice
Ice as needed
Add all the ingredients to a blender and blend on high until smooth and creamy. This can also be made in to a delicious smoothie bowl by adding just 1/2 cup of almond milk (highly recommend topping it with lemon zest!).
Chocolate Cherry Pie
---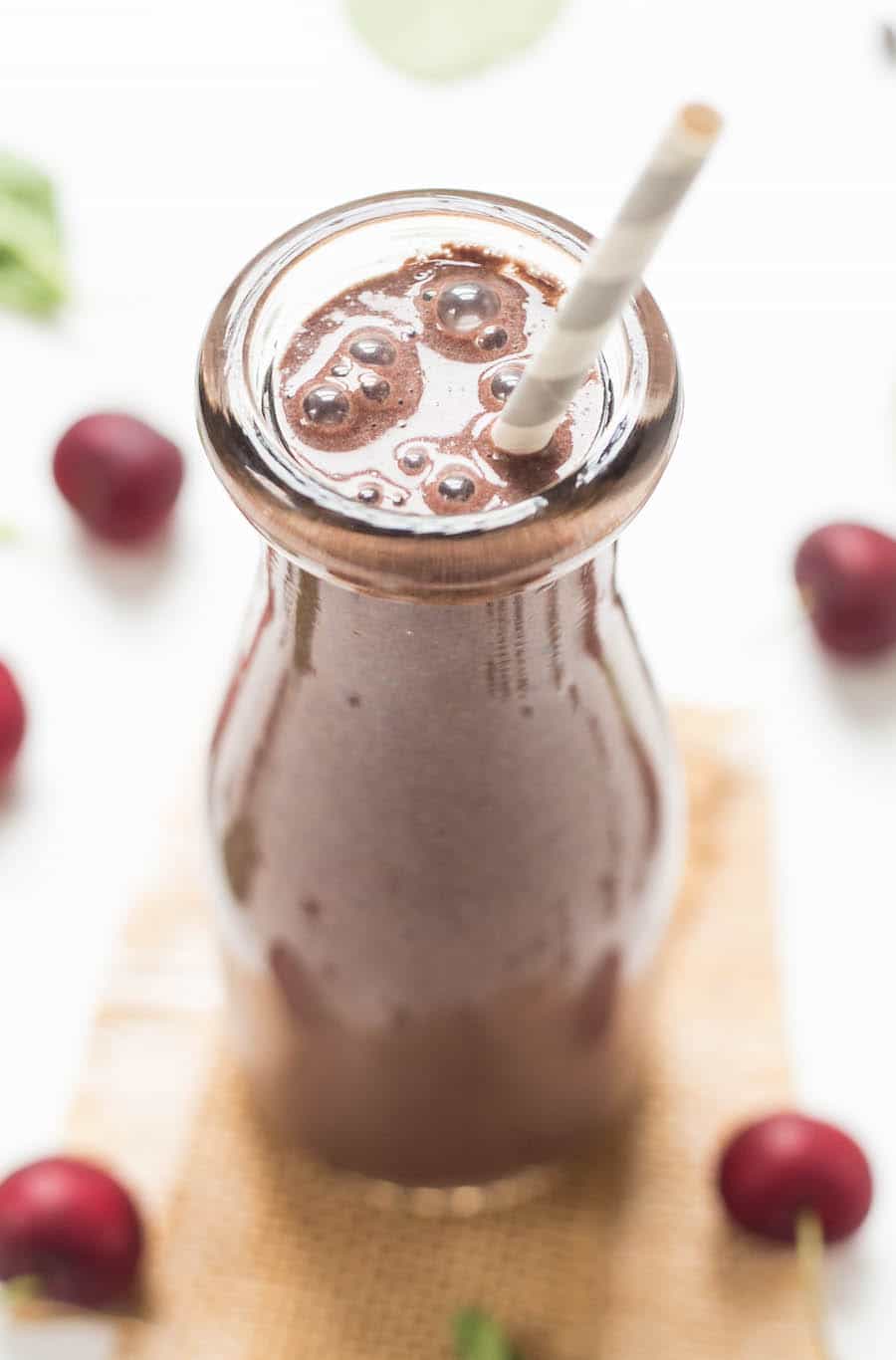 If you follow me on any of my social media platforms then you know I love chocolate smoothies (and bowls)! This has been my go-to recently since it combines tart cherries with leafy spinach for a satisfying (and healthy) breakfast treat. I feel like I'm having dessert when I drink this smoothie, it's so decadent and delicious!
To make this chocolate cherry pie smoothie, you will need:
1 cup non-dairy milk
1 cup frozen cherries
½ cup frozen zucchini
2 cups spinach
3 tbsp hemp seeds
2 tbsp raw cacao powder
1 tbsp cashew butter
½ tsp cinnamon
1 cup almond milk
Add all the ingredients to a blender and blend on high until smooth and creamy!
Peanut Butter & Greens
---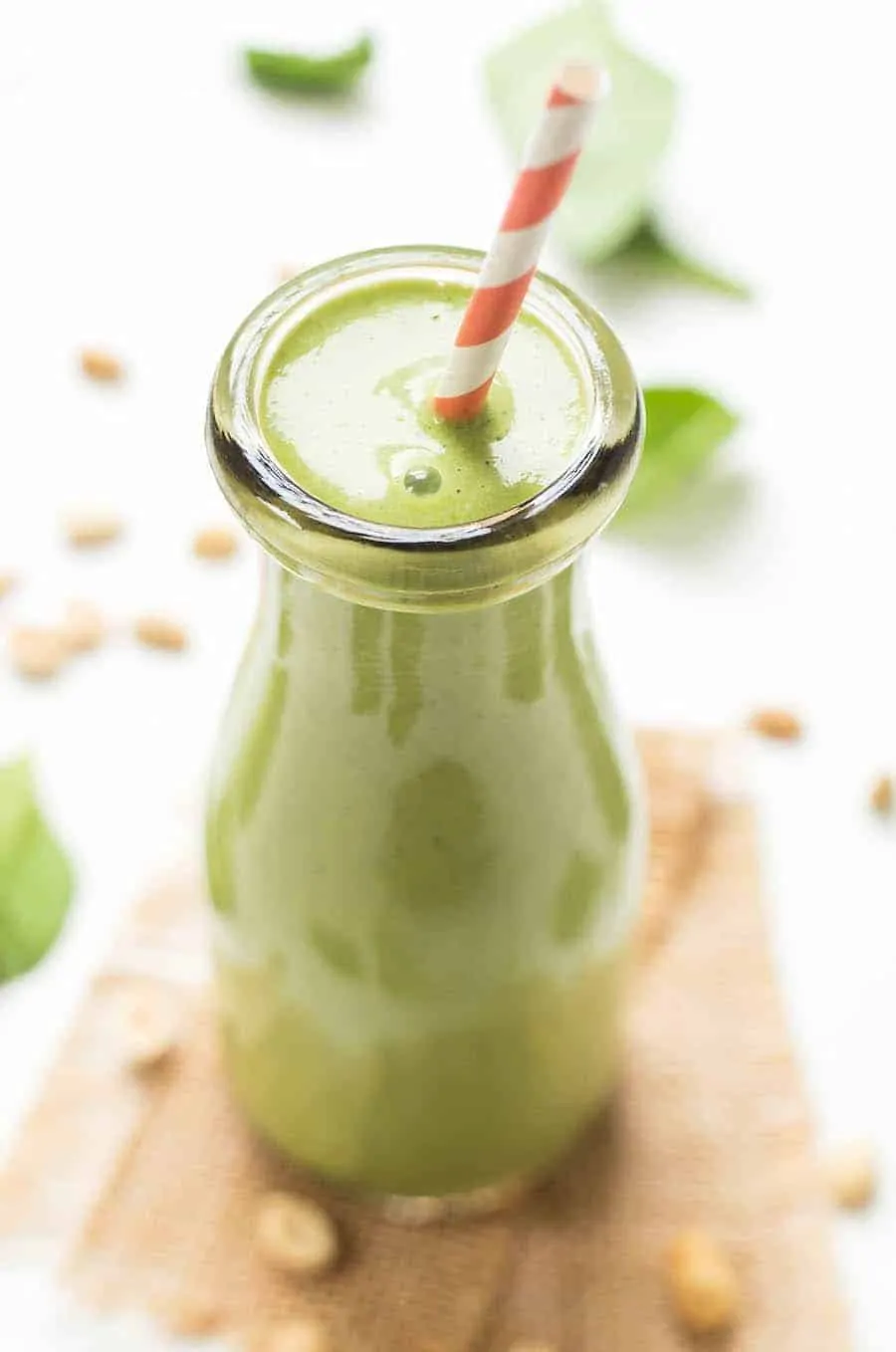 This recipe might just be my favorite solely because of the fact that I have a serious love affair with peanut butter! It combines spinach, cucumber and frozen banana as the base, then adds in peanut butter for healthy fats and hemp seeds for plant-based protein. It's probably the smoothie I come back to most and is definitely a community fave as well!
To make this peanut butter & greens smoothie, you will need:
1 cup non-dairy milk
½ cup chopped cucumber
2 cups spinach
3 tbsp hemp hearts
2 tbsp peanut butter
1 frozen banana
Ice as needed
Add all ingredients into a blender in the order listed and blend on high until smooth and creamy!
Creamy Apple Pie
---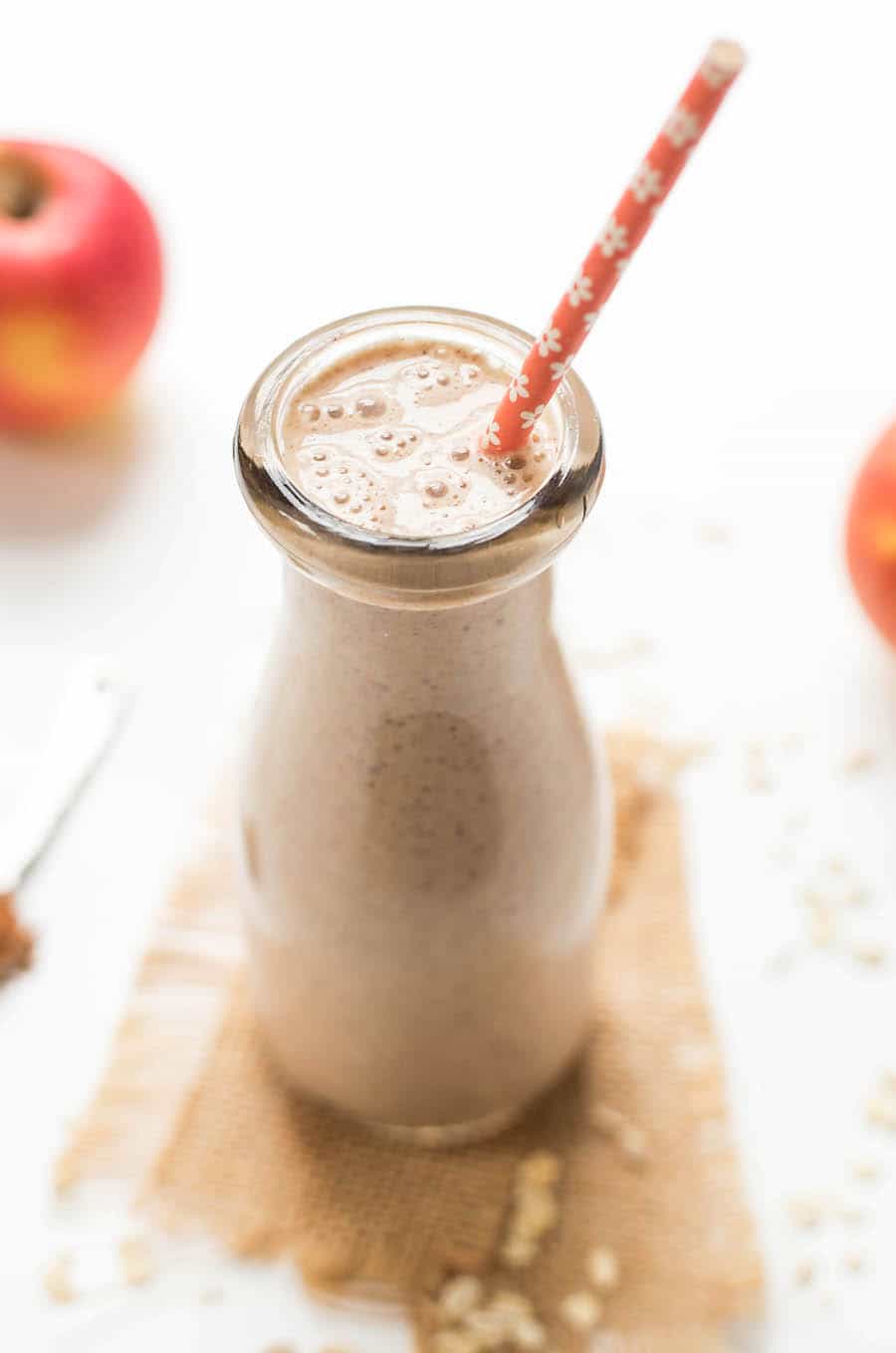 While this might be leaning more towards the autumn flavors, this smoothie is seriously delicious! We're getting hydration from the apples, which have been frozen to make the smoothie super duper creamy, healthy fat and protein from the almond butter and extra fiber from the oats. This honestly tastes like a slice of apple pie! I know you're going to love it!
To make this apple pie smoothie, you will need:
1 cup almond milk
1 cup frozen apple
½ cup rolled oats
2 tbsp almond butter
1 tsp cinnamon
½ tsp nutmeg
Ice as needed
Add all ingredients into a blender in the order listed and blend on high until smooth and creamy!
Take your smoothie game to the NEXT LEVEL!
---
And join our 5-day Smoothie Cleanse! It's totally FREE and will help you get back on track, increase energy, decrease bloat, improve digestion and SO much more!
Here's a sneak peek at a "cleanse approved" recipe: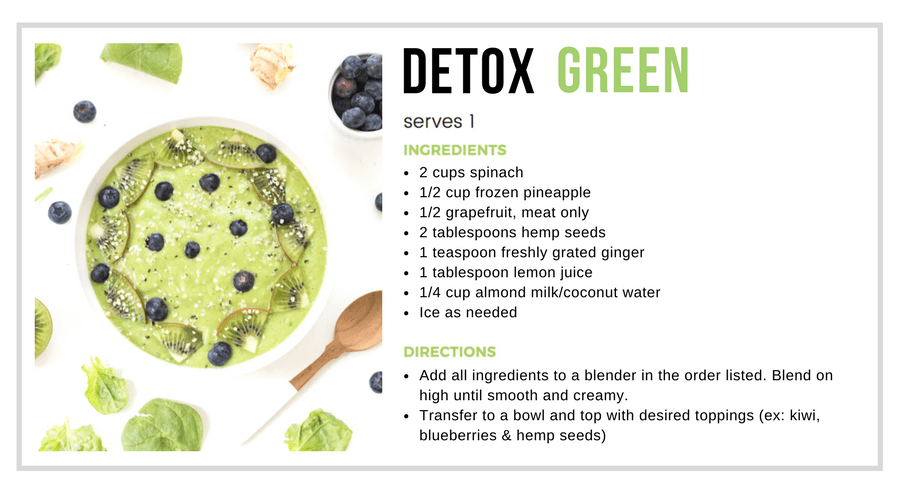 Here's what to expect from this cleanse:
When: Tuesday May 30th → Saturday June 3rd (if joining live, but you can start whenever you want!)
What: 2 smoothies per day + 1 whole food, plant-based meal
How: Smoothies will replace 2 meals (either breakfast/lunch or breakfast/dinner) + healthy snacks (included in the kit)
Where: Downloadable booklet of tips, tricks, sample meal plans, recipes, printable guides and MORE
Bonus: Access to a Private FB Group for support & encouragement
…and SO much more!
To sign up, click the button below and you'll get instant access to our cleanse guide and booklet. I know that you are going to feel AMAZING and I can't wait to share this experience with you!

---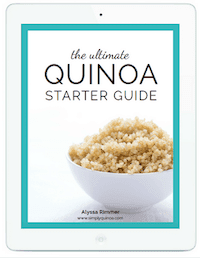 New to cooking quinoa? Grab your FREE Quinoa Starter Guide!
Become part of the Simply Quinoa community and receive weekly emails with exclusive content that I only share in email, as well as my in-depth guide to starting your quinoa journey.
Want more smoothie & juice recipes?
Follow my board on Pinterest!