How to make a DIY multi purpose cleaner using just two simple ingredients: apple cider vinegar and water. Includes essential oils for scent and extra power!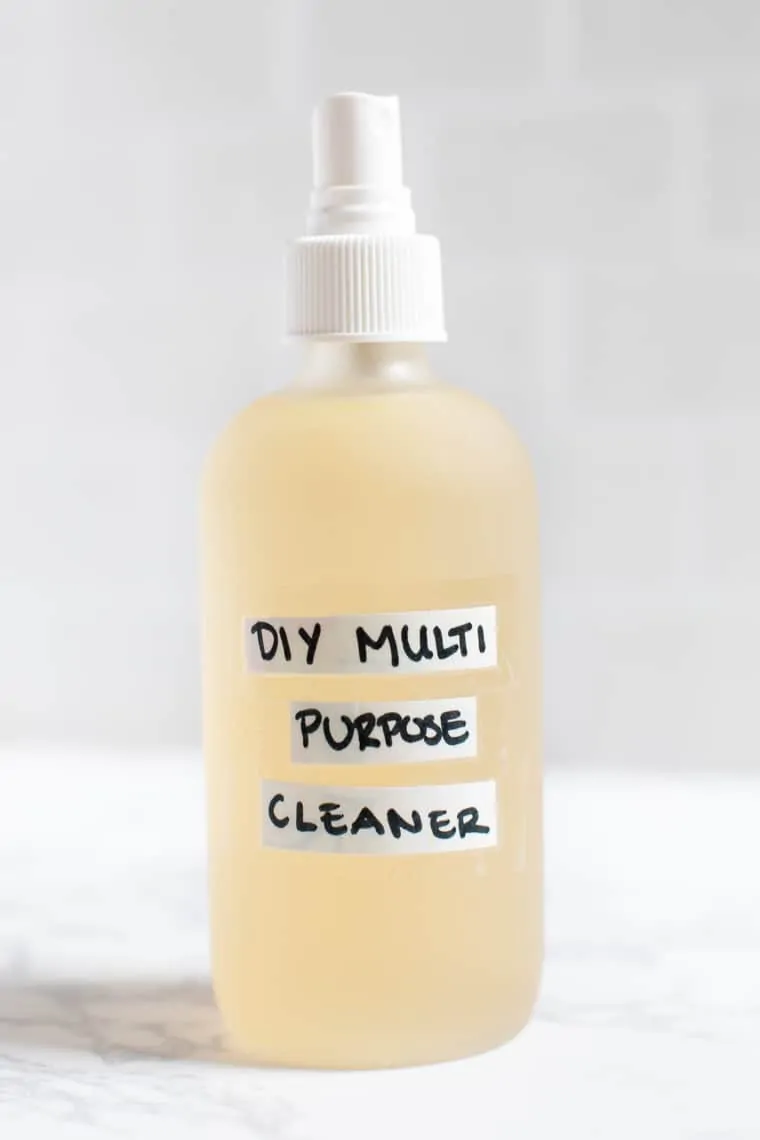 Right now, as we're all dealing with the craze the coronavirus has created, cleaning supplies are in short supply. I've heard before that you can use household ingredients to make an at-home cleaner, and after doing some research, I found the perfect thing.
Apple cider vinegar.
Apple cider vinegar is great for cleaning and works so well in this DIY multi purpose cleaner. We're using just two ingredients – with a few additions for scent and extra power. It's a cinch to make, is way cheaper than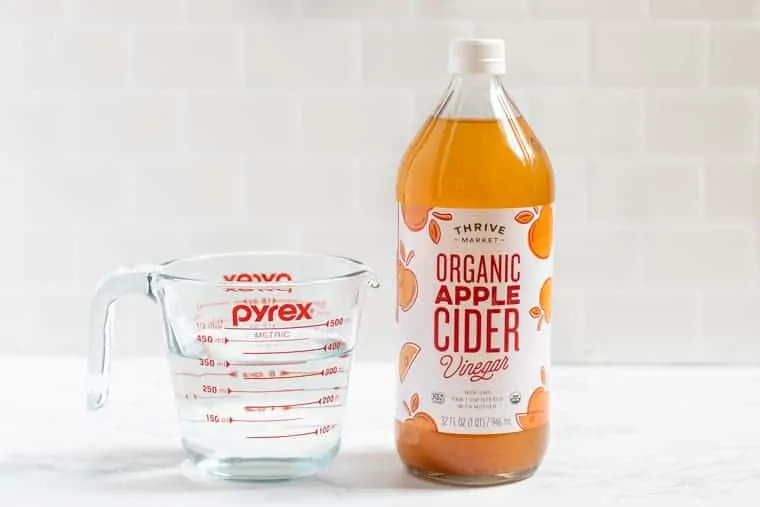 Why Apple Cider Vinegar Works for Cleaning
There are so many amazing benefits of apple cider vinegar, but it's really great for cleaning. A few of the reasons why it's so great includes:
killing pathogens and bacteria
minimizing odors
removing stains
disinfects surfaces
What Vinegar is Best for Cleaning?
Vinegar is a common ingredient in most cleanings for the things I mentioned above. But some people might be wondering… "are all vinegars created equal?" The short answer is yes. They'll all work for cleaning, but I would only choose two in my own personal cleaning routine:
White vinegar
Apple cider vinegar
And the reason is the smell. For me, I don't think I'd want my kitchen counters smelling like red wine vinegar or balsamic. So if you are planning to make your own DIY multi purpose cleaner, then I'd suggest using one of these two vinegars.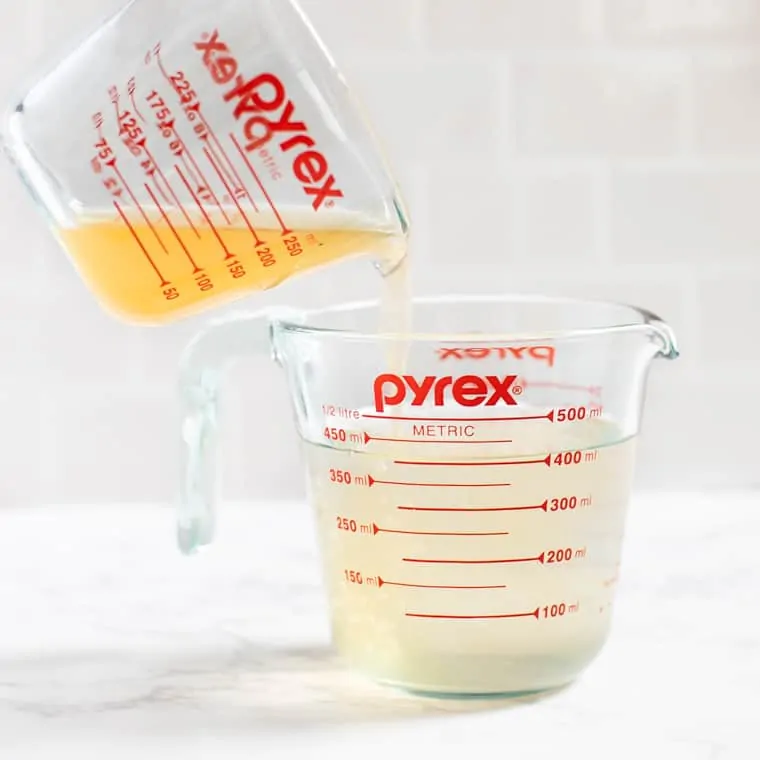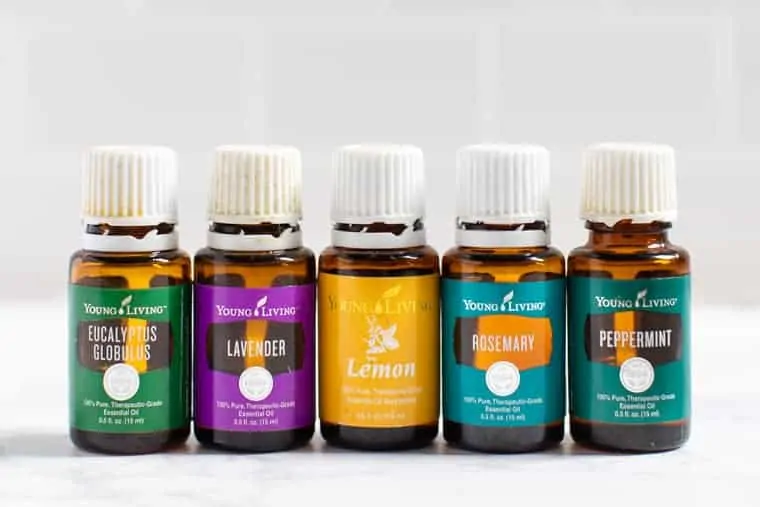 DIY Multi Purpose Cleaner Ingredients
Making your own home cleaner actually only requires two ingredients: water and vinegar. I like to do 1 part vinegar to two parts water, and then I also tend to add some essential oils to it.
Essential oils are not only helpful with the smell, but some of them also have antibacterial and antimicrobial properties. The essential oils I recommend using are:
Lemon
Lavender
Peppermint
Eucalyptus
But you could also use tea tree, orange, and rosemary to name a few!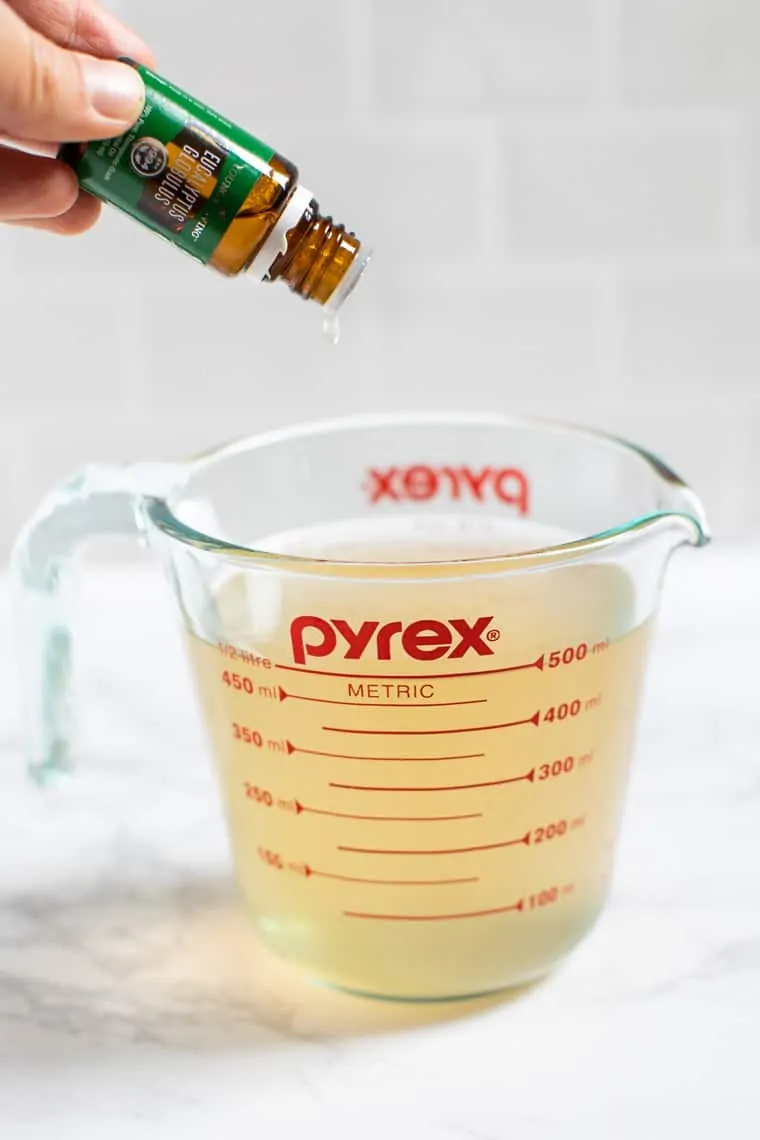 More Ways to Use Apple Cider Vinegar to Clean
Aside from our DIY multi purpose cleaner, apple cider vinegar can actually be used a bunch of different ways for cleaning. This article details some additional ideas, but the ones I like the best are:
Adding some to your dishwasher cycle to remove stains and reduce odor
To clean a clogged drain
Reduce mildew on your tub
As an all-natural window/glass cleaner
Remove odors from smelly clothes in the washer
So as you can see, apple cider vinegar is a complete powerhouse when it comes to cleaning! With cleaning supplies in short supply these days, I hope you found this post helpful!
If you do end up making your own DIY multi purpose cleaner, I'd love to know how you use it. Come back to this post and leave us a note in the comments! Happy cleaning ❤️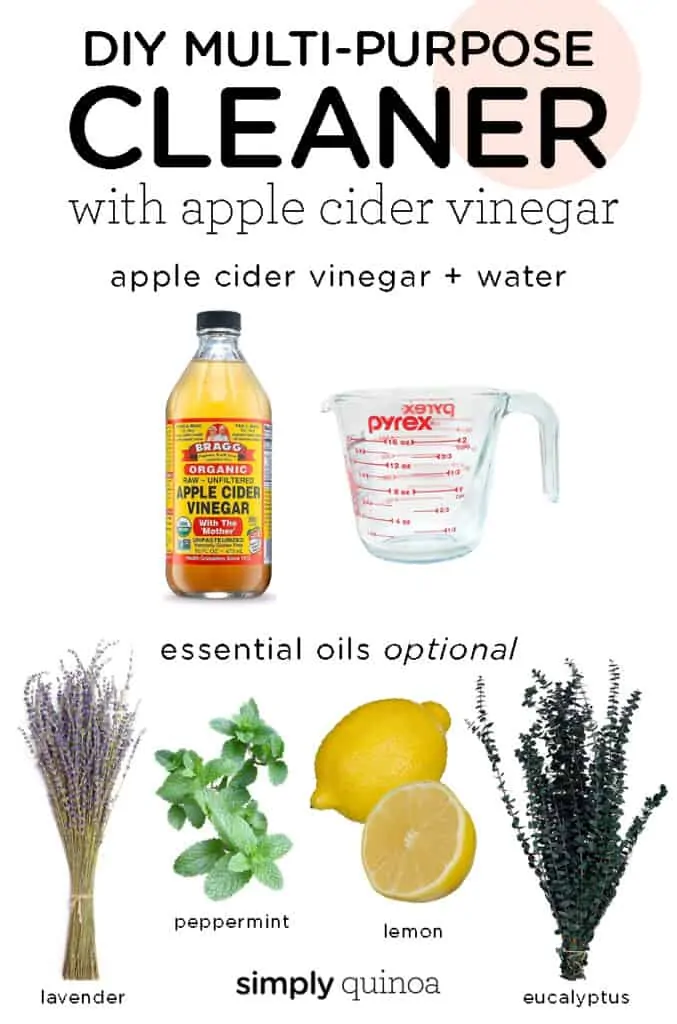 Other DIY projects to try: