This DIY honey cinnamon mask is the perfect hydrating, acne-fighting beauty product to add to your weekly rotation. And it's super easy to make at home!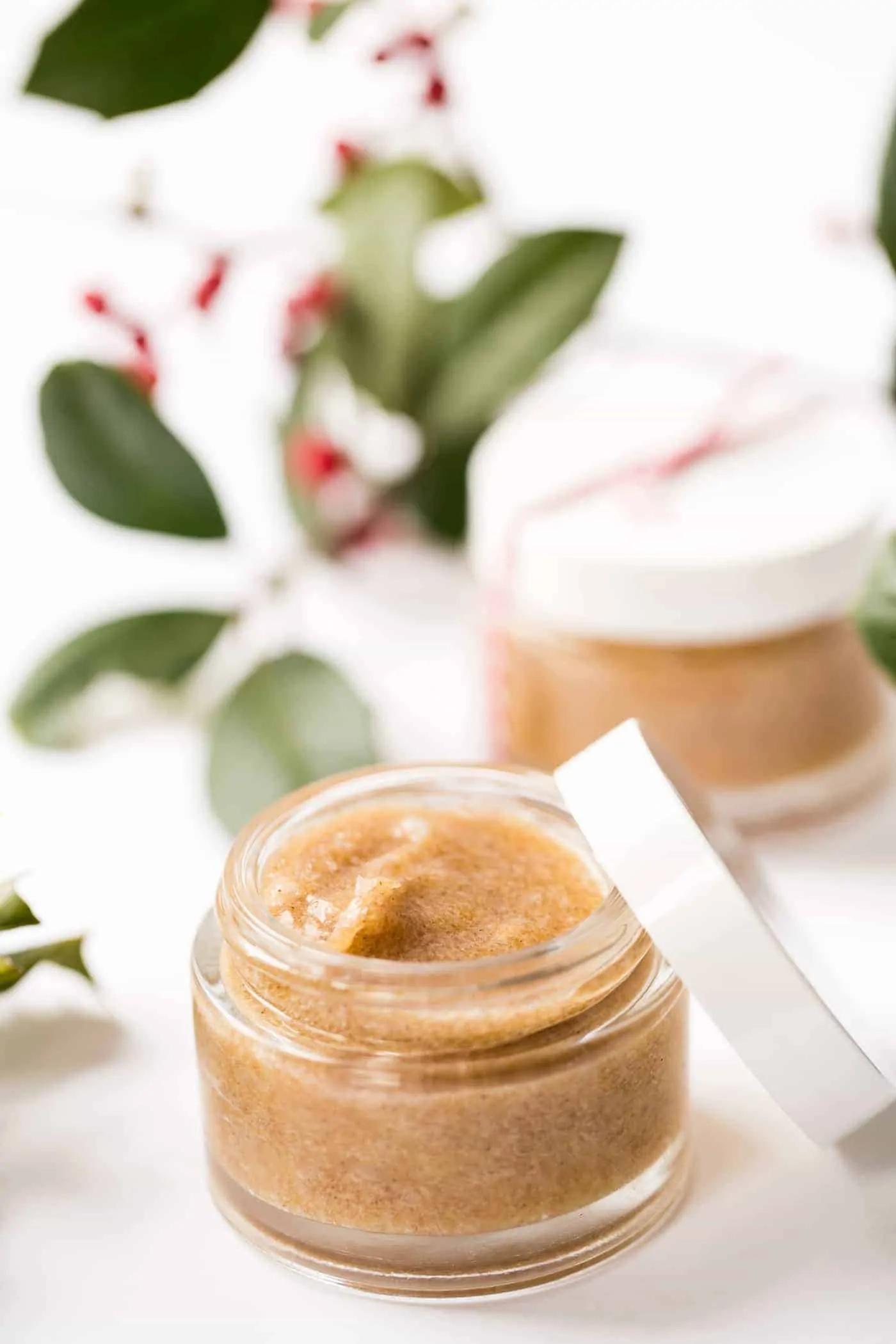 We only use four simple ingredients for this honey cinnamon mask: honey, coconut oil, cinnamon, and lemon essential oil. Each of these ingredients has incredible benefits for the skin, which makes this mask a simple, DIY staple in my own natural beauty regime. Here's a look at the ingredients and the benefits of each:
Raw Manuka Honey: Honey is one of the best natural anti-bacterial products that exist, which also makes it great for acne prevention and acne treatment. Honey is also moisturizing and soothing and helps create a natural glow. Finally, honey also is quite high in antioxidants which helps slow down the aging process. When making this mask, make sure you're buying raw honey as it has never been heated and retains all these amazing properties!
Coconut Oil: I'm sure you've heard a million things about why coconut oil rocks for beauty products and many of them are true. It's a great oil to add to this mask as it not only helps make the texture super fluffy and luxurious, but it's also deeply moisturizing and helps repair the skin. It's also anti-bacterial and helps to unclog pores. Finally, coconut oil also helps reduce the look of fine lines!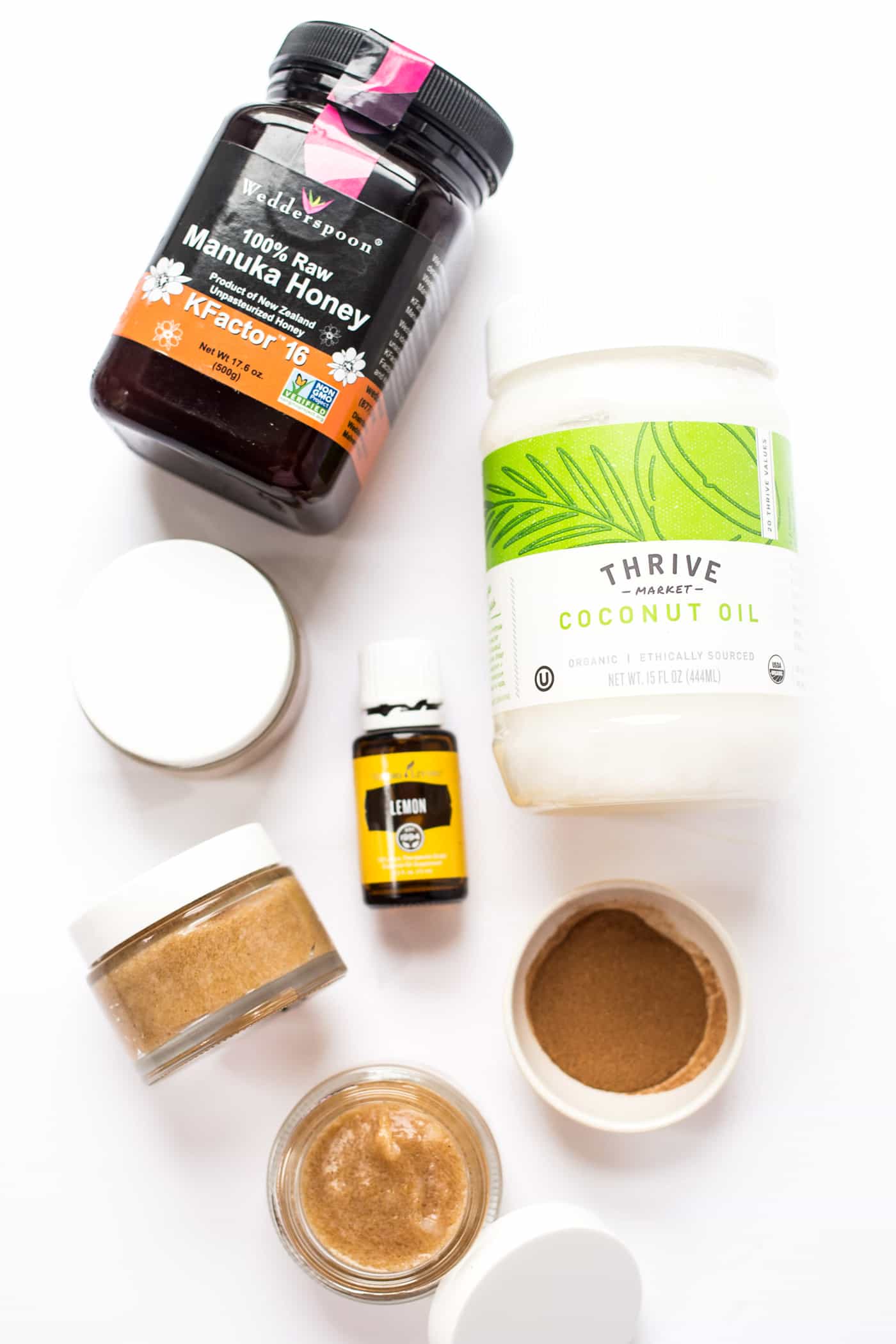 Cinnamon: It's hard to believe that cinnamon, a staple in our pantry, is also good for our skin, but it is! Cinnamon powder not only helps to treat acne and scarring, but it also softens and soothes dry skin, while at the same time, helping to plump it up and give it a natural glow. It does this by improving circulation and getting the blood properly moving around beneath the skin.
Lemon Essential Oil: Not only does lemon essential oil smell amazing but like cinnamon, it helps to improve circulation. It's also anti-bacterial and anti-microbial, so like many of these other ingredients, it helps with acne. A great way to round out the mask!
And what I love about this DIY honey cinnamon mask is that it seriously is SO simple to make. You just whip everything up in a bowl, transfer it to little glass pots, and you're done. I like to make a big batch and give them away as holiday gifts! The ladies in my life absolutely adore them!
DIY Honey Cinnamon Face Mask
This DIY Honey Cinnamon Mask is the perfect hydrating, acne-fighting beauty product to add to your weekly rotation. And it's super easy to make at home!
Instructions
Whip all ingredients together in a large bowl with a spoon or whisk. Transfer to containers and done!
Filed Under: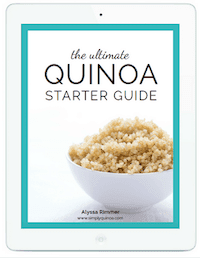 New to cooking quinoa? Grab your FREE Quinoa Starter Guide!
Become part of the Simply Quinoa community and receive weekly emails with exclusive content that I only share in email, as well as my in-depth guide to starting your quinoa journey.
Want more natural beauty recipes?
Follow my board on Pinterest!