Come behind the scenes and into my small NYC apartment as I give you a complete kitchen and fridge tour. I share what's in my pantry as well as small apartment organization tips too!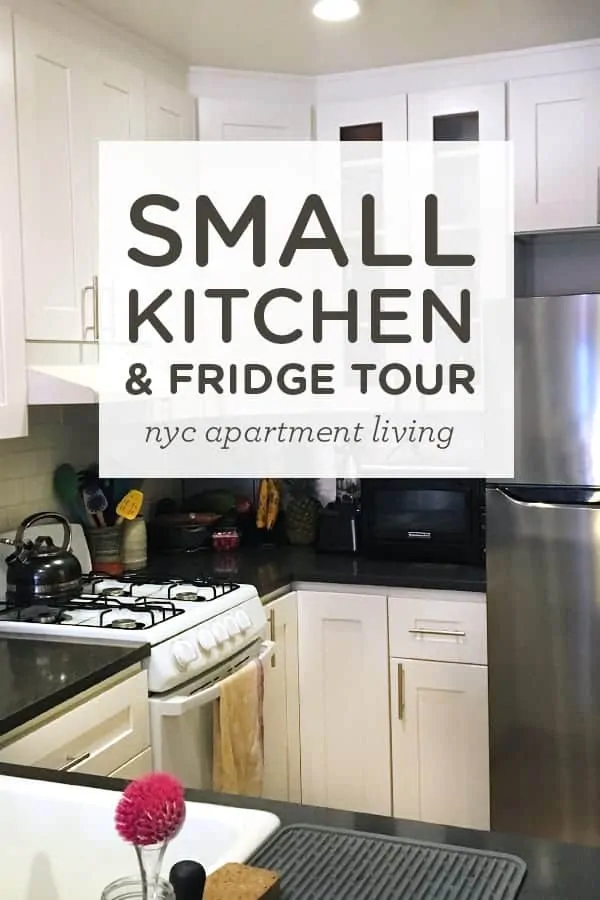 One of the things I remember about moving to New York and looking at apartments was the size of the kitchens. You would not believe how small some were. I think the smallest was maybe 4 floor tiles big. Everything was mini – mini stoves, mini fridge, two burners, no dishwashers.
The more we looked, the more stressed I got. Even though SQ wasn't my full-time job back then, I was worried that we were going to get stuck with a space that I wasn't going to be able to move around in, let alone cook together.
So as soon as we walked into our current apartment, I knew it was the one. We have an amazing kitchen (for New York standards), tons of cabinet space, full-size appliances and enough space for us to both cook dinner together. The only downside of the space (to me at least), is that there's no natural light, but that's something I'll gladly sacrifice for the space itself.
Now if you follow me on YouTube or Instagram, you've probably seen some peeks here and there of the space. But I've never actually given you a full tour. So today that's what we're doing!
I'm taking you inside my kitchen, showing you how I've organized everything, the appliances I'm using, how my pantry is organized and probably most interestingly what's in my fridge and freezer!
Healthy Kitchen & Fridge Tour
Helpful Links
I don't want to make this post incredibly long, BUT I do want to give you some helpful links. So I've included some of my favorite things right down below. I've organized them by "type", so we've got small appliances, organization tools, and pantry staples, but I've also got an entire shop that includes most of these items and more!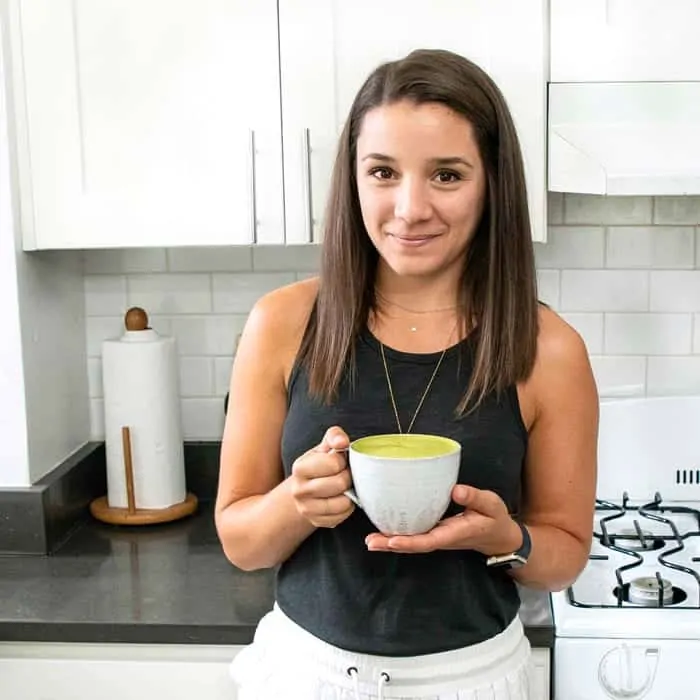 Favorite Small Appliances
Vitamix A3500 Blender: an incredible blender that also looks pretty (this link gets you $20 off & free shipping!)
Cuisinart 11-cup Food Processor: my second most-used appliance behind my blender!
KitchenAid Countertop Oven: perfect for cooking/baking for just 2 people
Cuisinart Electric Tea Kettle: use this every day to make my perfect temperature matcha!
Breville Juicer: not used much, but still nice to have when I'm craving juice
KitchenAid Multicooker: my slow cooker that can also sear, make risotto and more (note: I'll probably be donating this and getting an InstantPot soon)
Favorite Organization Tools
Clear Storage Bins: these are the slide out bins I use for my powders
Wooden Lazy Susans: these are the ones in my pantry (love them!)
2 Wicker Baskets: these are above my fridge
Tea Storage Boxes: so amazing for tea drinkers!
Small Plastic Lazy Susans: how we organize our oils and vinegar
Spice Risers: has saved us SO much space!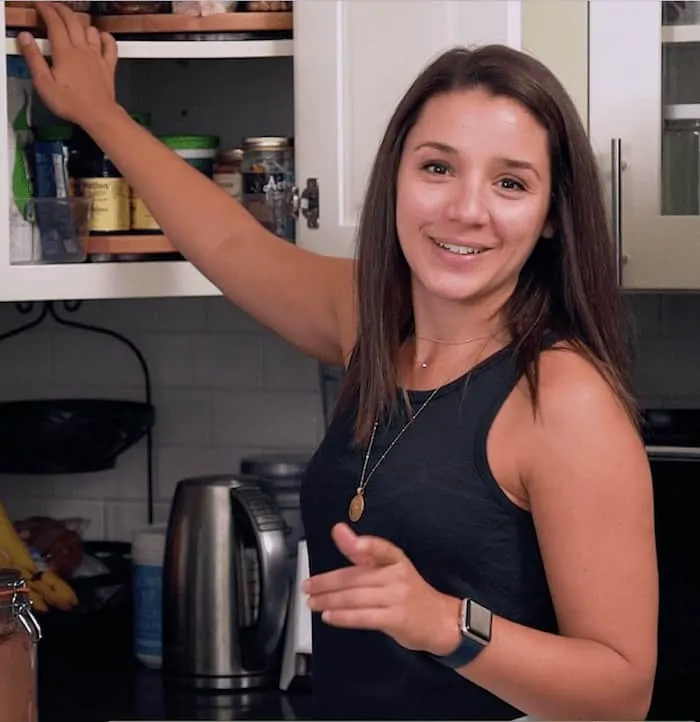 Favorite Pantry Items
Anything from Thrive Market: they're how I stock most of my pantry with non-perishables! (this link gets you 25% off your first order)
Garden of Life Grain-Free Protein Powder
Root & Bones for medicinal mushrooms (use code "simplyquinoa" for 15% off)
Simply Organic for organic spices
Square Organics: vegan protein bars that taste amazing! (use code "simplyquinoa" for 20% off)
Redd Barr: vegan energy bars with awesome flavors (use code "simplyquinoa" for 20% off)