An easy 5-day Iceland itinerary. Including a day-to-day breakdown, packing list, tips while you're there and even a free printable Iceland Travel Guide.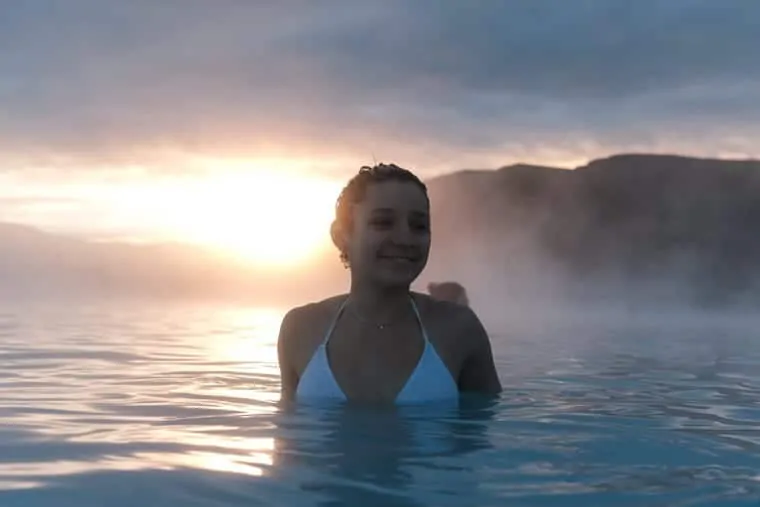 Iceland seems to be the hot spot for traveling these days! It honestly wasn't really on my radar, but when my cousin (and best friend) surprised me with plane tickets for my 30th birthday, I immediately started googling pictures and was blown away by what I saw.
We tossed around a few times of year to go, but both of us were dying to see the Northern Lights, so we decided that late fall would be best. We went in the middle of November, fully expecting it to be a winter wonderland, but were pleasantly surprised with the weather. It was fairly mild, we had lots of sunshine and really the only snow we saw was on top of the peaks and glaciers.
I think the biggest question I got asked as we were planning our trip was, "How long do you need in Iceland?" From what we researched and after doing some Google Mapping, we decided that we'd be able to hit everything we wanted to see in 5 days, 4 nights. And we were totally right! We probably could have had one more day, but we didn't feel like we really missed out on anything major. We got to see all the big sites, we didn't feel rushed and overall, it was totally manageable.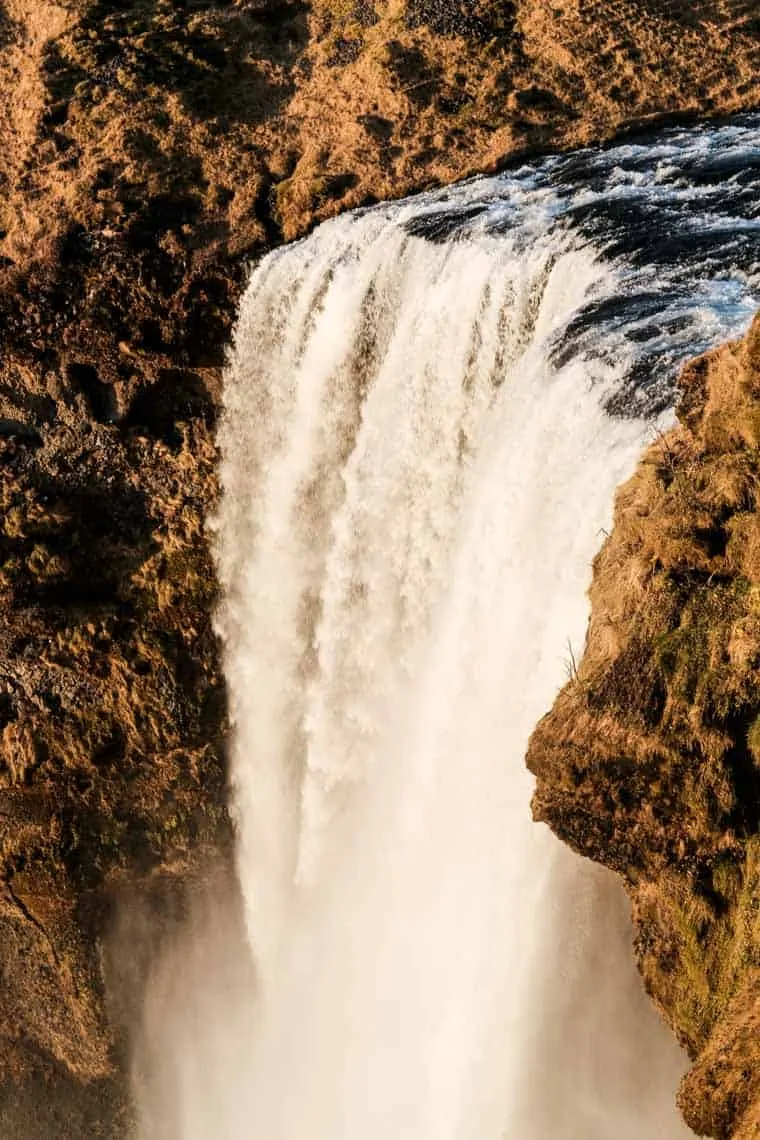 While I'm sure that Iceland is amazing in the summer, there are a few things that I really loved about the time of year we went:
You get to see the sunrise and sunset every day (both of which are spectacular)
There are fewer tourists so the sights aren't as crowded
There's more availability with lodging
The glaciers are larger and a bit more dramatic
The chances of seeing the Northern Lights are better (unfortunately we didn't see them)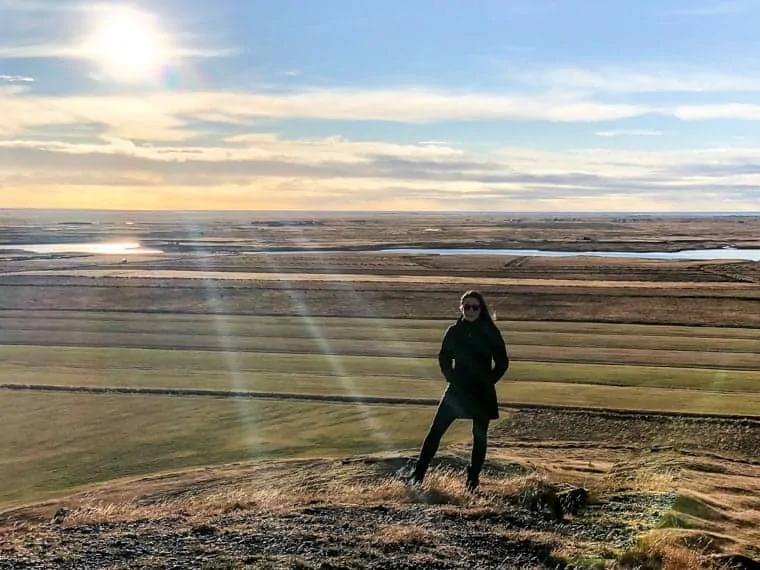 Our 5-Day Iceland Itinerary
We had the absolute best time! I definitely think we lucked out on the weather – it can be a little unpredictable this time of year – but overall it was one of the most memorable trips I've ever taken. I'm sharing everything we did, day by day, but I also wanted to provide a quick 4-day Iceland Itinerary for you:
Day 1: Golden Circle
Day 2: South Coast
Day 3: Glacier Lagoon
Day 4: South Coast
Day 5: Blue Lagoon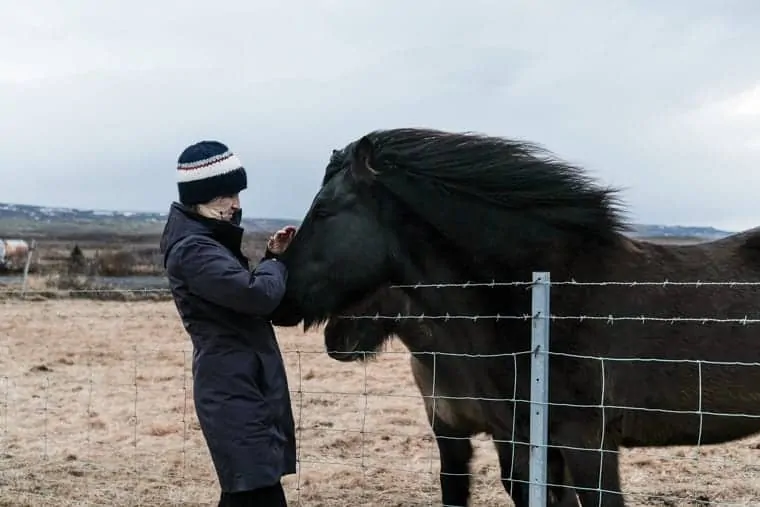 DAY 1 ⇢ Golden Circle
Land in Keflavík, pick up our rental car and start the drive around the Golden Circle. We didn't do the entire Golden Circle but made two main stops: Geyser and Golfass Falls.
After those two we drove back to Reykjavík, checked into the Sand Hotel (which was absolutely amazing!), then walked around the city for the evening. We absolutely loved exploring Reykjavík – it's super cute, has tons of great restaurants and cute little bars. Some of our favorites: Rok, Port 9, Fish Company!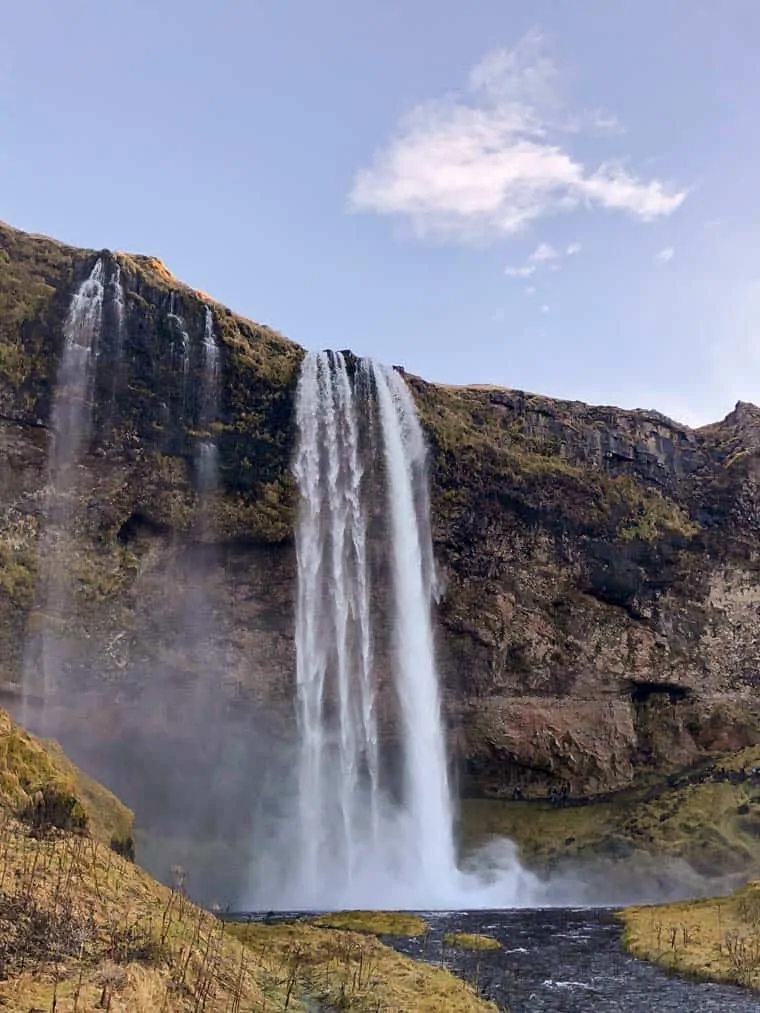 DAY 2 ⇢ South Coast
We got up around 8, headed down to breakfast and then hit the road. The breakfast spread at the Sand Hotel was fabulous! They had pastries, but also homemade juice, smoothies, smoked salmon and more. I ended up having a little oatmeal (and my matcha) and then we hit the road!
Our final destination was Vík, but there's tons of stuff to see on the way. Here's where we stopped:
Seljalandsfoss Waterfall
Skogafoss Waterfall
Dyrholaey
Reynisfjara (Black Sand Beach)
We stayed at a really cute Airbnb right outside of the town and it was perfect. The host was – super helpful as we planned our day – and was very gracious. It's a shared bathroom, which was just okay, but otherwise, we loved it.
We had dinner at Restaurant Sudur Vik which was super cozy, had great, simple food and wasn't too overpriced. We actually ate here the following night too!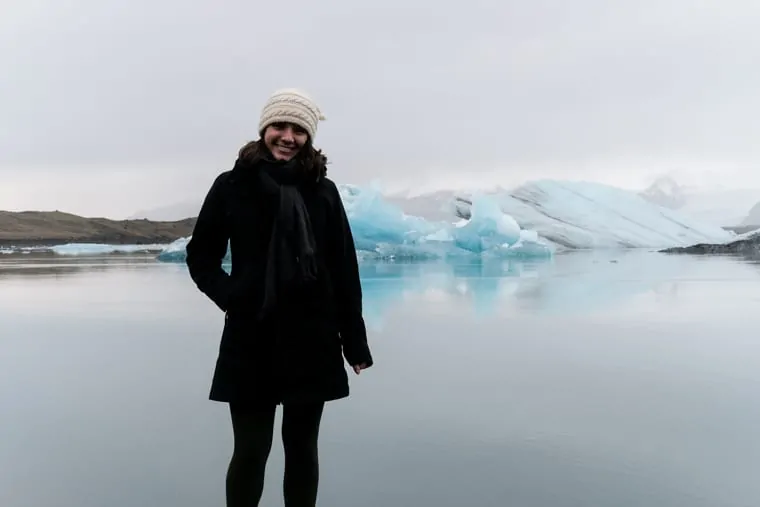 DAY 3 ⇢ Glacier Lagoon
The next day we drove out to Jökulsárlón (Glacier Lagoon) which was about 3 hours and on the way, we had two stops. You drive through these amazing lava fields and we did a quick stop to see the sunrise and take some photos. From there we drove to a park to see the Black Waterfall (Skatafell). It's a fairly easy hike and it was nice to get our legs moving a little.
It was nice, but not amazing. I think there are probably better stops, but this is what our host recommended so we did it.
Our destination was Glacier Lagoon which is INCREDIBLE! It's a natural lagoon that has these giant, bright blue icebergs floating in it. It makes you feel like you're in Antartica or something. Just stunning.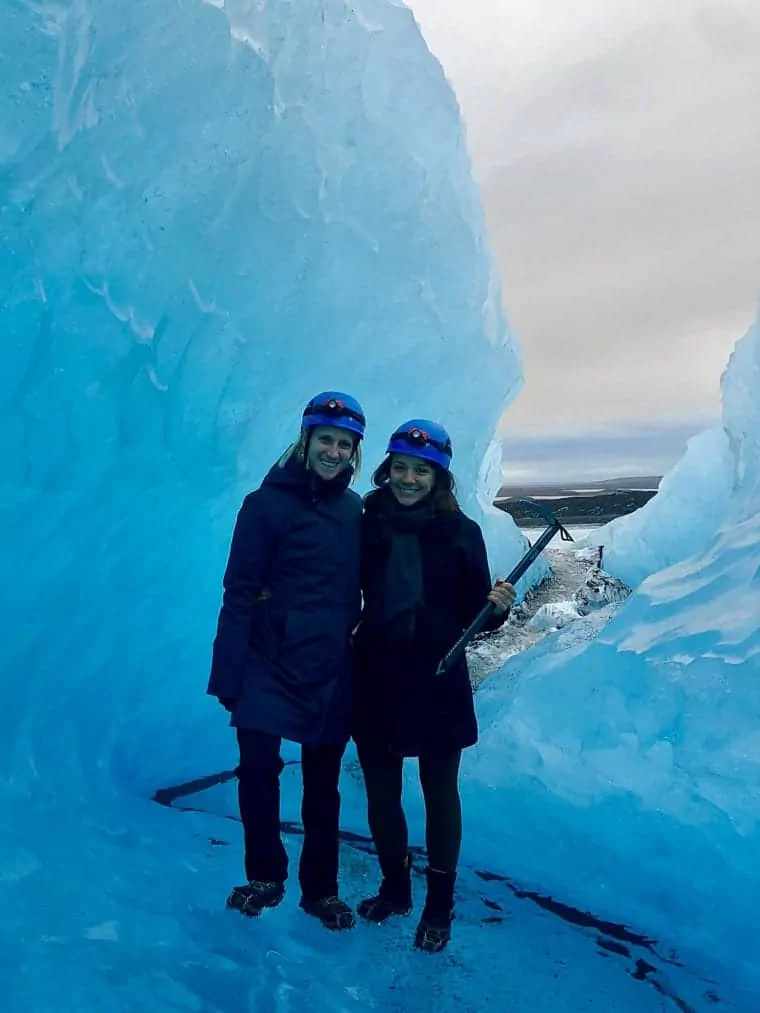 We just had a few minutes to explore the lagoon because we had booked a glacier walk and ice cave tour, so around 2pm we went got in this giant truck and started to make our way up the glacier. This was 100% worth the investment!! We walked into a glacier crack, our guide was amazing and the cave tour was so cool. It lasted about 3 hours and we loved every minute of it (definitely bundle up though because it's cold!).
We made our way back in the dark, which was fine, but it's a long drive so just be prepared to drive in pitch black 🙂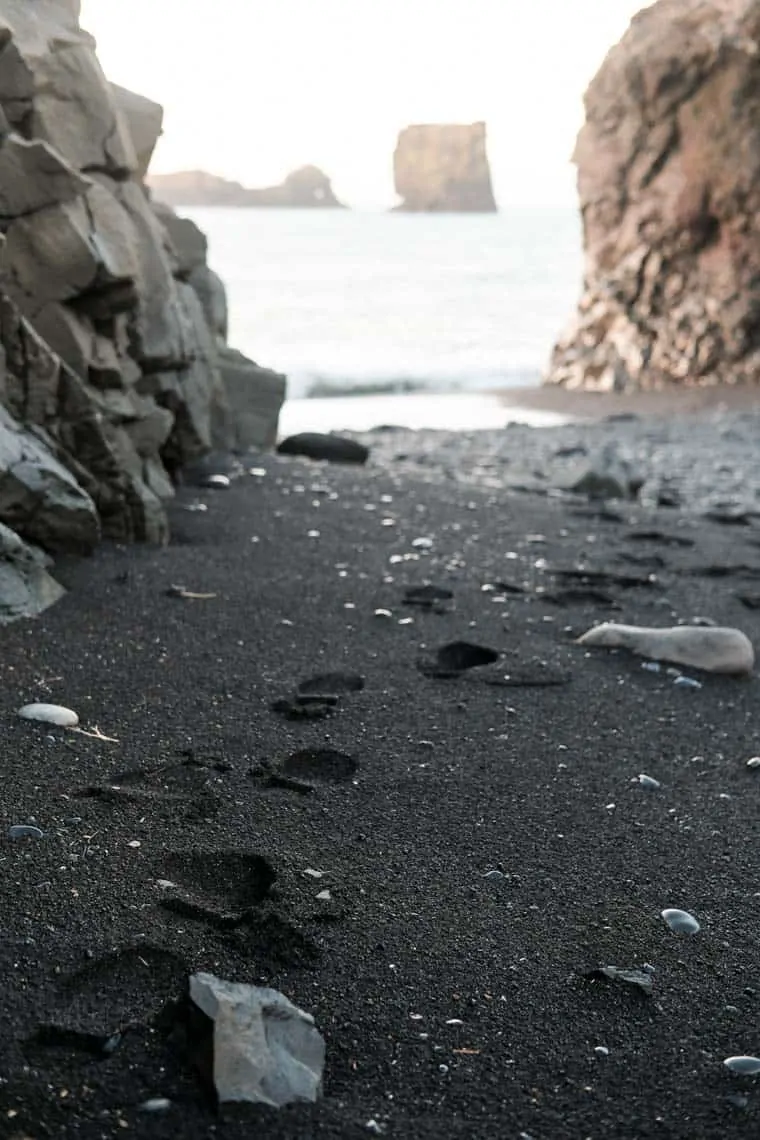 DAY 4 ⇢ South Coast
We decided we wanted to watch the sunrise again, so we headed out around 8am and went up to Dyrholaey again. We were up there for about an hour and just watched the sun come up, explored a little, sipped our match and just marveled at the landscape. It was truly breathtaking!
From there we made our way back to Reykjaviík. Turns out there were a few things we missed on our first day, so our first stop was the Kerid Crater. Since it's pretty much on the way, it's worth the stop, but wasn't quite as amazing as I expected.
Our next stop was the Tomato Farm for lunch! Since Iceland is volcanic and has natural thermal springs across the island, it's actually an ideal place for greenhouse growing. So the tomato farm is just a giant greenhouse full of tomatoes, where you can stop and have a quick lunch. They have a vegan tomato soup which was delicious and we also ordered some homemade bloody mary's. They were amazing!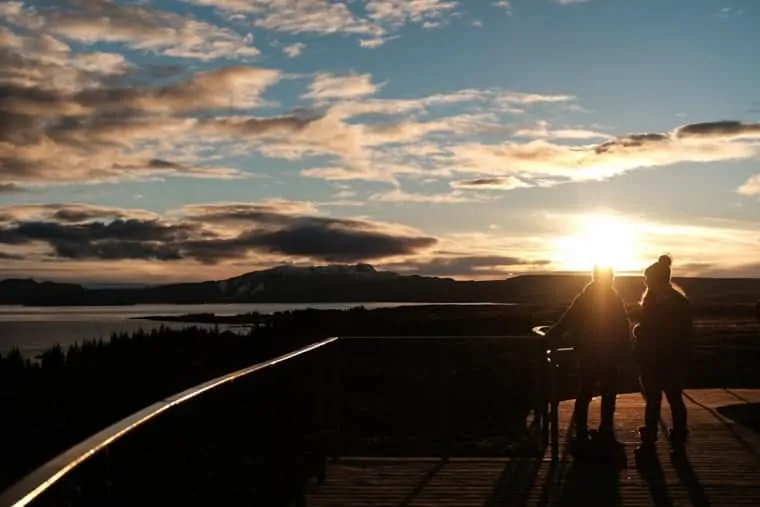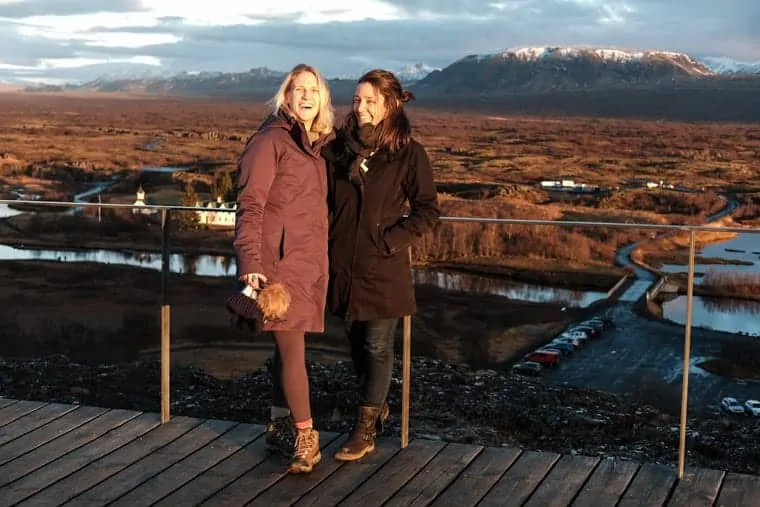 Our last stop of the day was the national park and WOW. Just wow! Seriously one of the most amazing places I've ever seen. The park lies in between two tectonic plates – so there was actually a place that we could stand with one foot in North America in one Europe. How amazing is that?!
We ended our day in Reykjavík and had a night out! We bar hopped but ended not being able to get dinner because everywhere closes their kitchen around 9:30/10pm.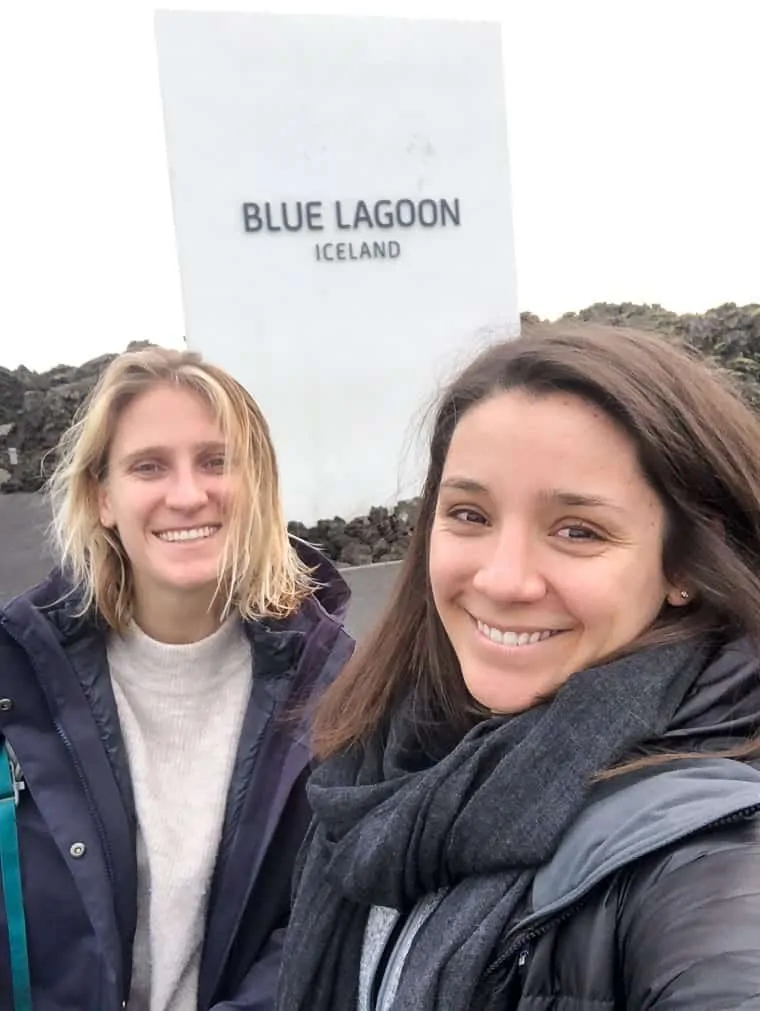 DAY 5 ⇢ Blue Lagoon
Our final night in Reykjavík we stayed in the Alda Hotel which we loved! We had a deluxe double room, which had two beds, a little balcony, and a beautiful bathroom. The bathroom also had heated floors, so it was major #bathroomgoals!
The breakfast at the Alda Hotel was great. They had something for everyone, including steel cut oats, smoked salmon, tomato salad, eggs, and some homemade apple cider shots.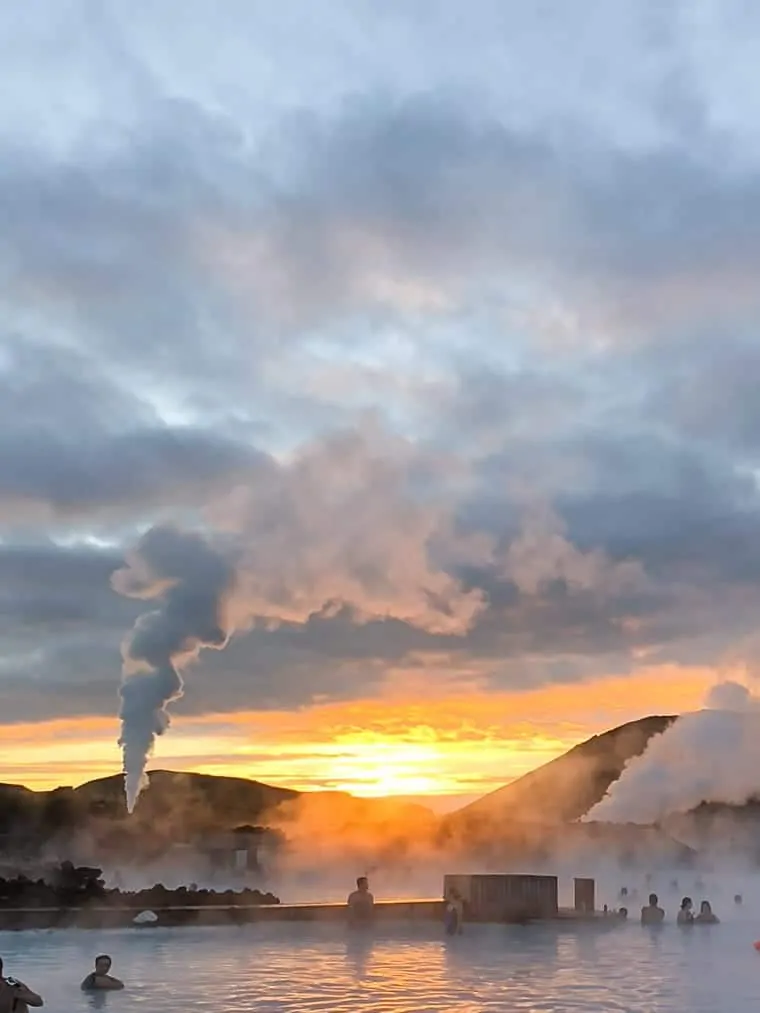 We spent the entire day at Blue Lagoon which is a thermal hot spring and spa on the way to the airport. It was super relaxing, but we probably budgeted more time than we needed. We had two face masks, we went into the sauna, the steam room and then showered and went to the airport. We gave ourselves enough time to get some dinner then went our separate ways – her to Boston, me to NYC.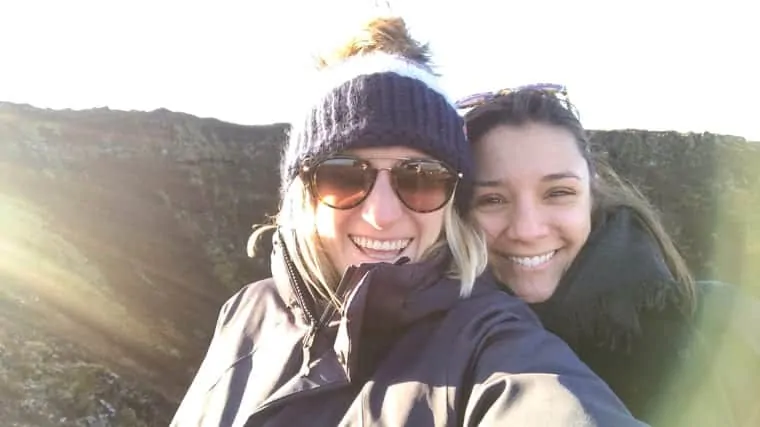 What to Pack for Iceland in November
This was my first "winter" vacation, so I wasn't quite sure what to pack. I basically focused on layers, warm socks, comfortable clothes and made sure to have a hat, gloves and scarves. I wore my winter boots every day and also had my heavy winter parka, and I was totally fine.
In terms of food, we did end up bringing food. Check out my Iceland Packing Tips video (or the tip section below) for more specifics on what exactly we packed!
Tips for Traveling in Iceland
Now before you start finalizing your own trip, I want to leave you with just a few final tips:
Car Rentals: the weather can be unpredictable, but we were totally fine with a small sedan. I would recommend calling ahead and asking about tires – our car had studded snow tires, so it would have been totally fine if we hit a little snow.
Food in Iceland: I didn't find the food to be terribly expensive – it's similar to major cities in the US. I think just stick with local cuisine and you'll be good.
Packing Food: we decided to pack a fair amount of food, specifically for breakfasts and snacks. We ended up eating breakfast at our hotels/Airbnb everyday, but it was awesome having snacks as we really only had lunch one of the days. We brought things like bars, nut butter, oatmeal and dried fruit.
Eating Out: be aware that many restaurants close their kitchens around 9:30 or 10 on the weekdays. We ended up having to eat oatmeal in our room on our last night because we were out enjoying ourselves too much ????
And that pretty much does it! Don't forget to download our FREE Iceland Travel Guide – it includes our complete itinerary as well as our complete packing list!
Have a so much fun and be sure to leave a comment if you have any questions ❤️