Learn to make healthy salad dressing six different ways. All of these colorful and flavorful recipes use extra-virgin olive oil for healthy fats, vinegar for digestion and fresh herbs for flavor.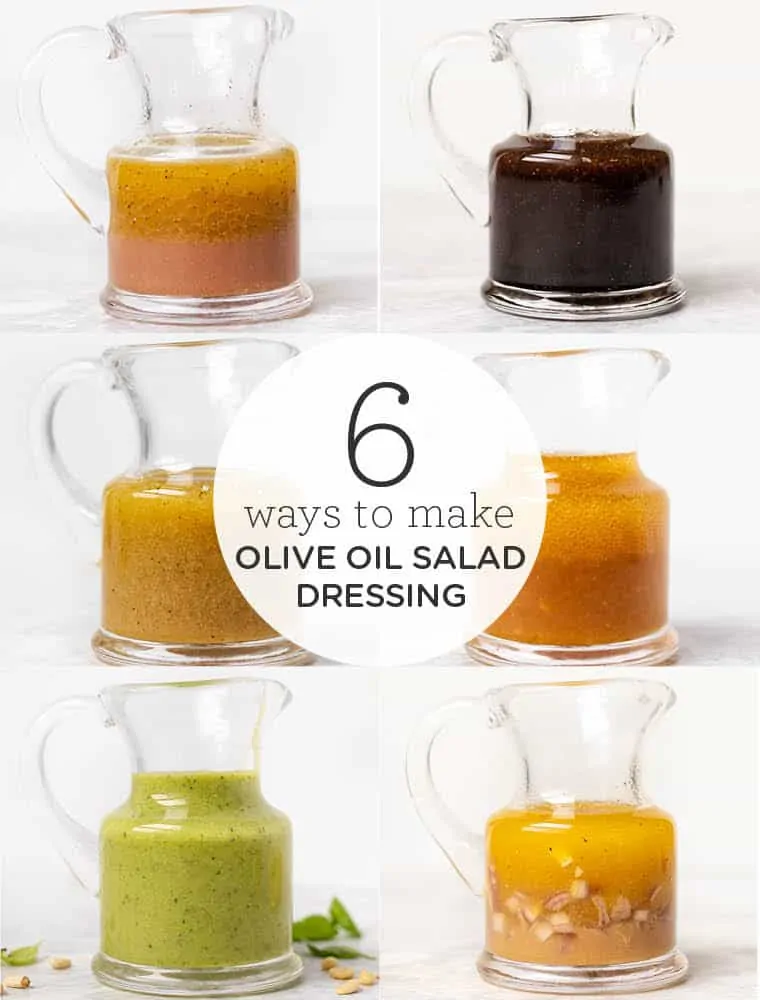 If you're a salad lover like me, then I bet you like to stick in your lane when it comes to salad dressing. I'm one of those people that almost exclusively makes and eats the same dressing recipe, over and over again.
But sometimes I need a little shakeup. And I know you do too because you absolutely love it when I share my healthy salad dressing recipes with you! To make sure I'm optimizing the health benefits of these new recipes, I'm trading in my usual olive oil for Extra Virgin Olive Oil. You'll read about this more in a sec, but EVOO is brimming with health benefits that can impact your whole body and even your mind!
This time we don't have just one, but 6 incredibly delicious salad dressing recipes that are easy to make, are super versatile, and use nutrient-rich ingredients like Pompeian's Robust Extra Virgin Olive Oil.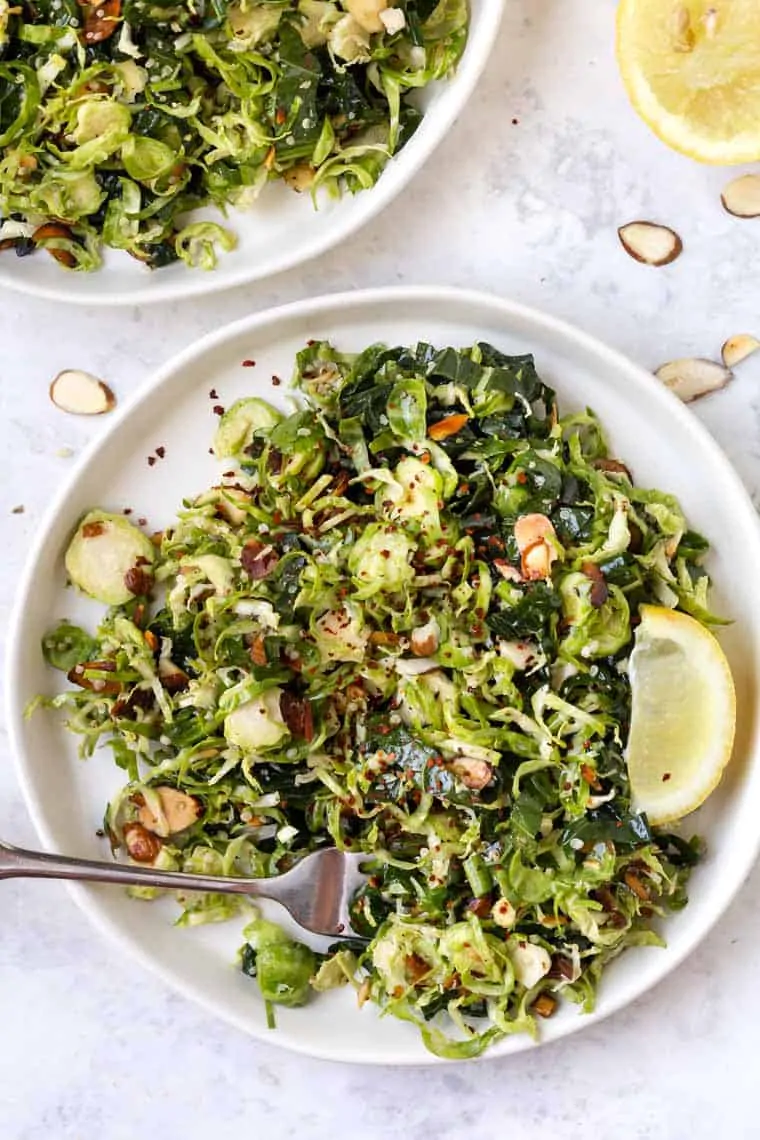 Extra Virgin Olive Oil Health Benefits
Extra virgin olive oil (EVOO) has so many incredible health benefits including aiding with weight loss, supporting healthy digestion, increasing focus and concentration and so much more. Here are a few of my favorite health benefits:
1. Supports Weight Loss
When you eat healthy fats you are fuller and more satisfied which can help cut down on unnecessary snacking + even help reduce cravings. Brimming with monounsaturated fats and protective antioxidants called polyphenols, diets rich in EVOO can help you reduce fat and maintain results for longer.
2. Helps Fight Inflammation
EVOO has the power to help reduce hidden inflammation thanks to more than 36 phenolic compounds. One heavy hitter, in particular, is oleocanthal, which packs an anti-inflammatory response in the body similar to ibuprofen.
3. Supports a Healthy Gut
EVOO has a natural ability to help build a better gut with its healthy compounds which are proven to have a positive effect on gut microbes. It can also help boost digestion + fight bloat.
4. Is a Mood Booster + Improves Focus
EVOO improves your mental and physical health to help you feel more energized and focused in your day to day tasks. Studies have also shown that EVOO can help fuel a better mood thanks to antioxidants called polyphenols which help enhance key brain functions and protect your brain.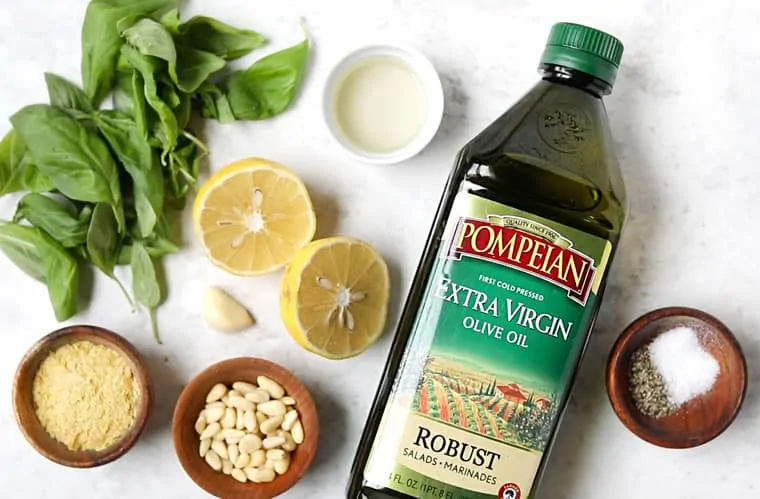 6 Easy Olive Oil Salad Dressing Recipes
For today's post, I'm excited to be working with Pompeian – who has a rich history in the olive oil industry dating back to 1906. Pompeian's mission is to help people Eat and Live Well by delivering the highest-quality, best-tasting olive oils at the best price to your family table so that you can craft healthy, delicious meals.
In today's healthy salad dressing recipes, we're using one of my favorite products! Their Robust Extra Virgin Olive Oil is full-bodied in its flavor and is nurtured from grove to table by their family of olive farmers and olive oil craftsmen. The Robust EVOO is also high in monounsaturated fats and perfect for quick and easy salad dressings and marinades.
Here are the flavors we're working with today:
Maple Dijon Vinaigrette
Orange Sesame Vinaigrette
Basil Pesto Vinaigrette
Apple Cider Vinaigrette
Red Wine Vinaigrette
Simple Balsamic Vinaigrette
Don't they sound amazing?! Let's do this!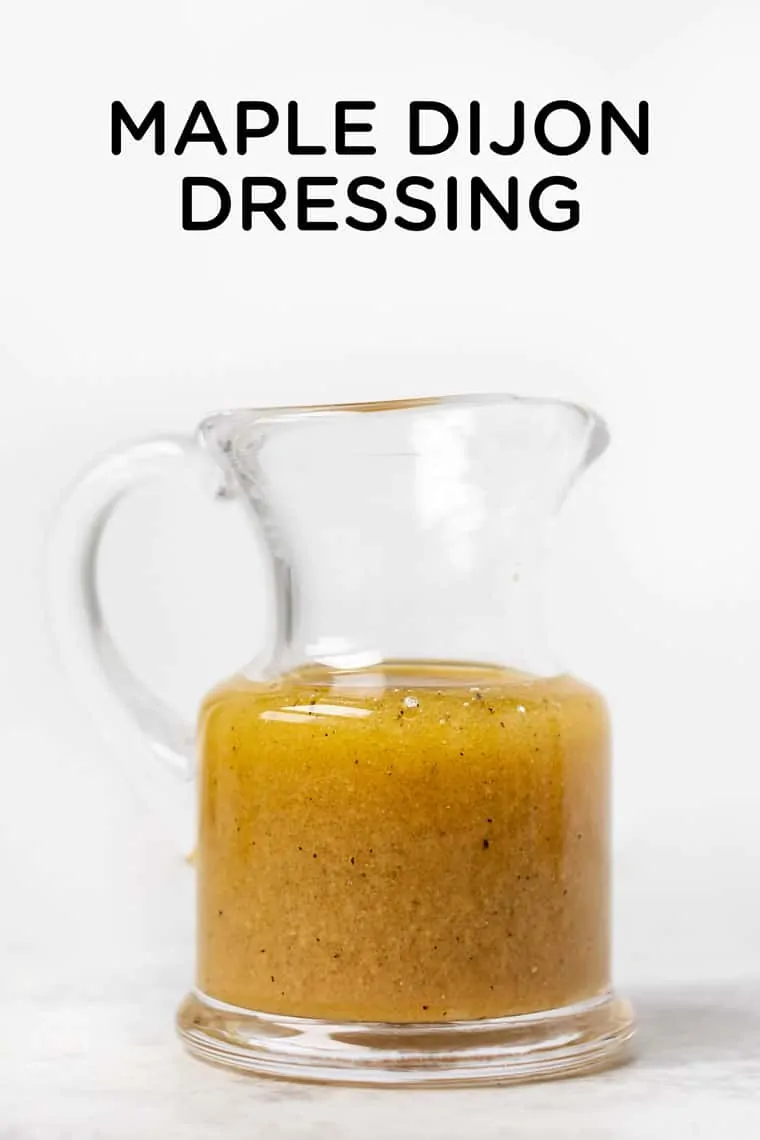 1. Maple Dijon Vinaigrette
---
We're kicking things off with one of my personal favorites: a maple Dijon vinaigrette! Out of the 6 salad dressing recipes I've got for you today, this one is the creamiest and sweetest. It is amazing for fall veggies like butternut squash and is delicious drizzled on top of grain bowls!
Ingredients for your Maple Dijon Vinaigrette
1/3 Cup Pompeian Robust Extra Virgin Olive Oil
2 Tablespoons apple cider vinegar
Juice of 1/2 a lemon
2 Tablespoons maple syrup
1 Tablespoon Dijon mustard
Salt + pepper to taste
Whisk all ingredients together in a small bowl until emulsified. Pour into a jar and enjoy!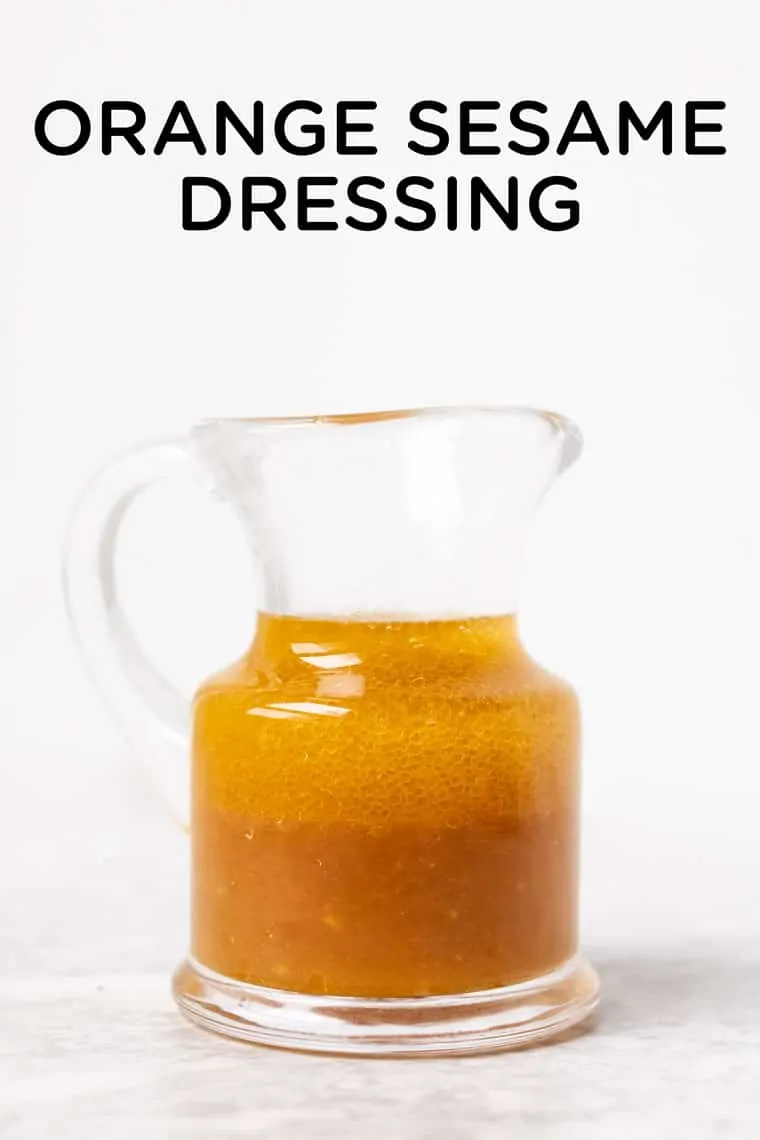 2. Orange Sesame Vinaigrette
---
This dressing takes us in the Asian-inspired route by combining orange, toasted sesame oil and ginger with the farmer-crafted Robust EVOO. It's seriously delicious and goes well as a coleslaw dressing, with soba noodles or any other salad!
Ingredients for your Orange Sesame Vinaigrette
1/3 Cup Pompeian Robust Extra Virgin Olive Oil
1/4 Cup orange juice
1 Tablespoon tamari
1 Tablespoon toasted sesame oil
1/2 teaspoon freshly grated ginger
Whisk all ingredients together in a small bowl until emulsified. Pour into a jar and enjoy!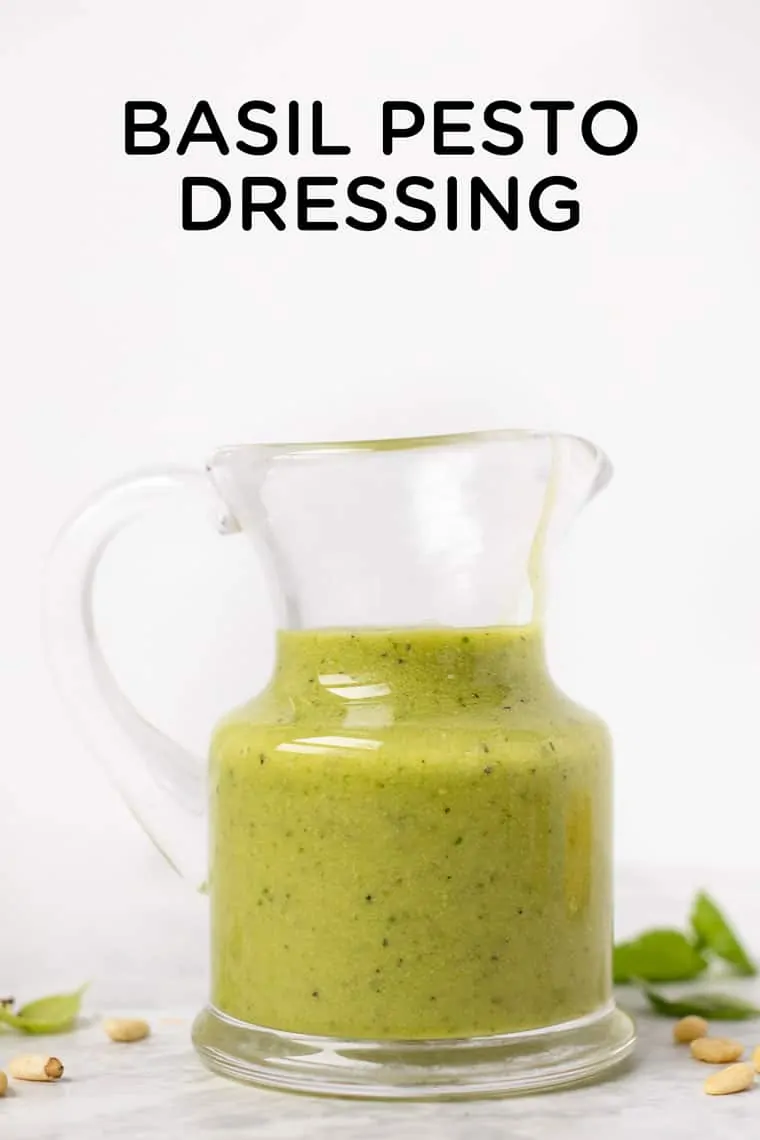 3. Basil Pesto Vinaigrette
---
If you love pesto, you are going to adore this dressing! It tastes just like pesto but is vegan and a bit more oily, so it's the perfect coating for leafy greens like kale. It can even be used on pasta salads too.
Ingredients for your Basil Pesto Vinaigrette
1/3 Cup Pompeian Robust Extra Virgin Olive Oil
Juice of 1 lemon
1 Tablespoon white wine vinegar
1/2 Cup basil leaves
1 Tablespoon nutritional yeast
1 Tablespoon pine nuts
A garlic clove
Salt + pepper to taste
Add all the ingredients into a blender. Blend on high until smooth and creamy! Pour into your favorite jar and enjoy!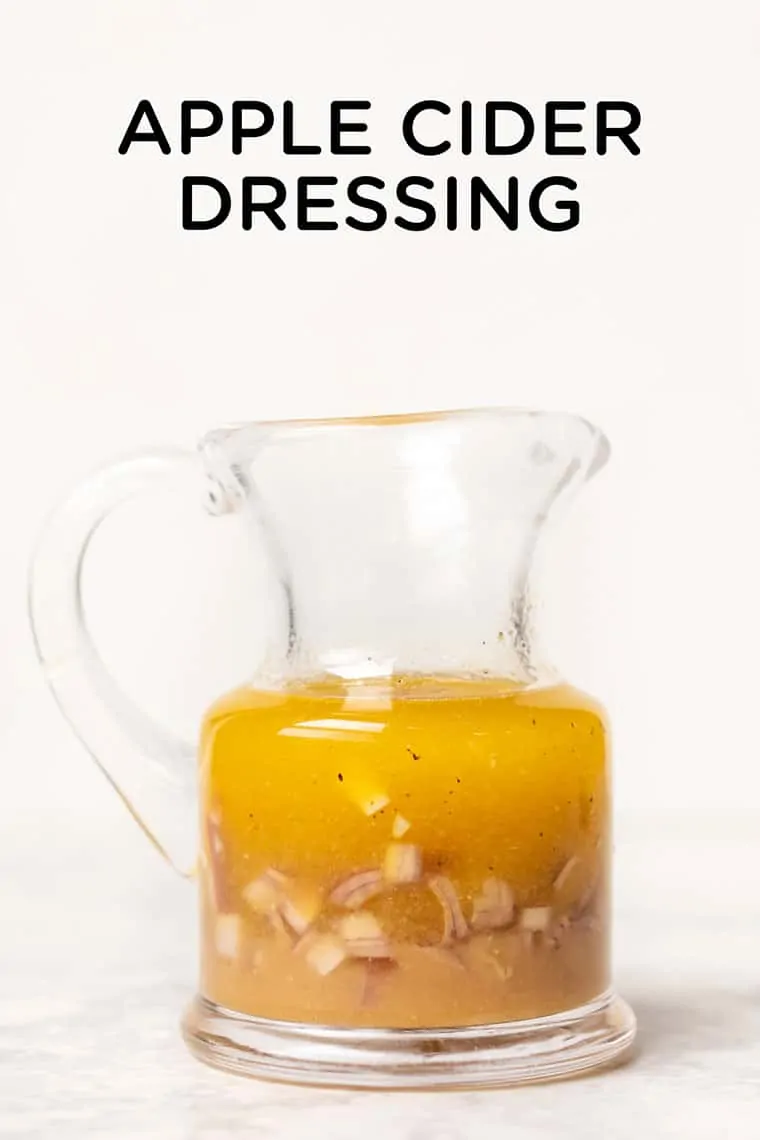 4. Apple Cider Vinaigrette
---
Apple cider vinegar has this lovely ability to be tart and sweet at the same time. It pairs so well with fall produce like sweet potatoes, apples, brussels sprouts, and squash. Roast up some veggies, put them on some greens, and drizzle this dressing on top!
Click here for the Apple Cider Vinaigrette recipe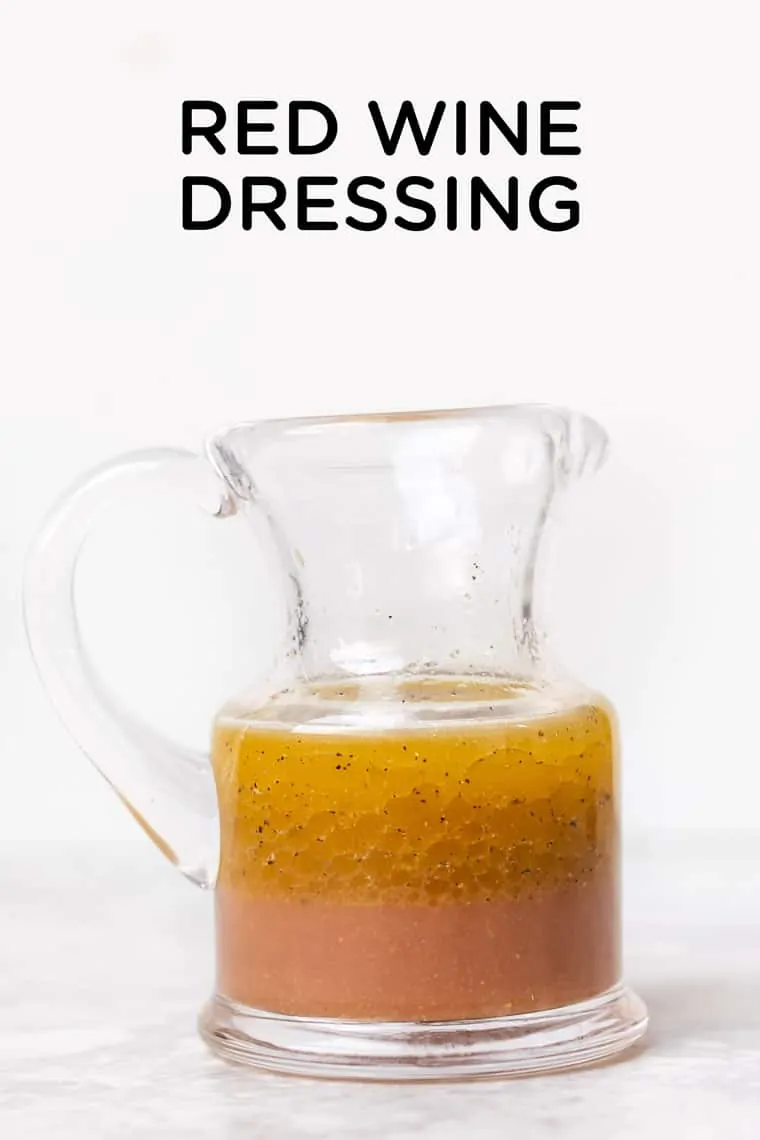 5. Red Wine Vinaigrette
---
Another staple salad dressing ingredient is red wine vinegar. I think it has a really punchy flavor and pairs well with lemon. It can be used for most dressing applications, but I especially love it on pasta salad!
Click here to get the Red Wine Vinaigrette recipe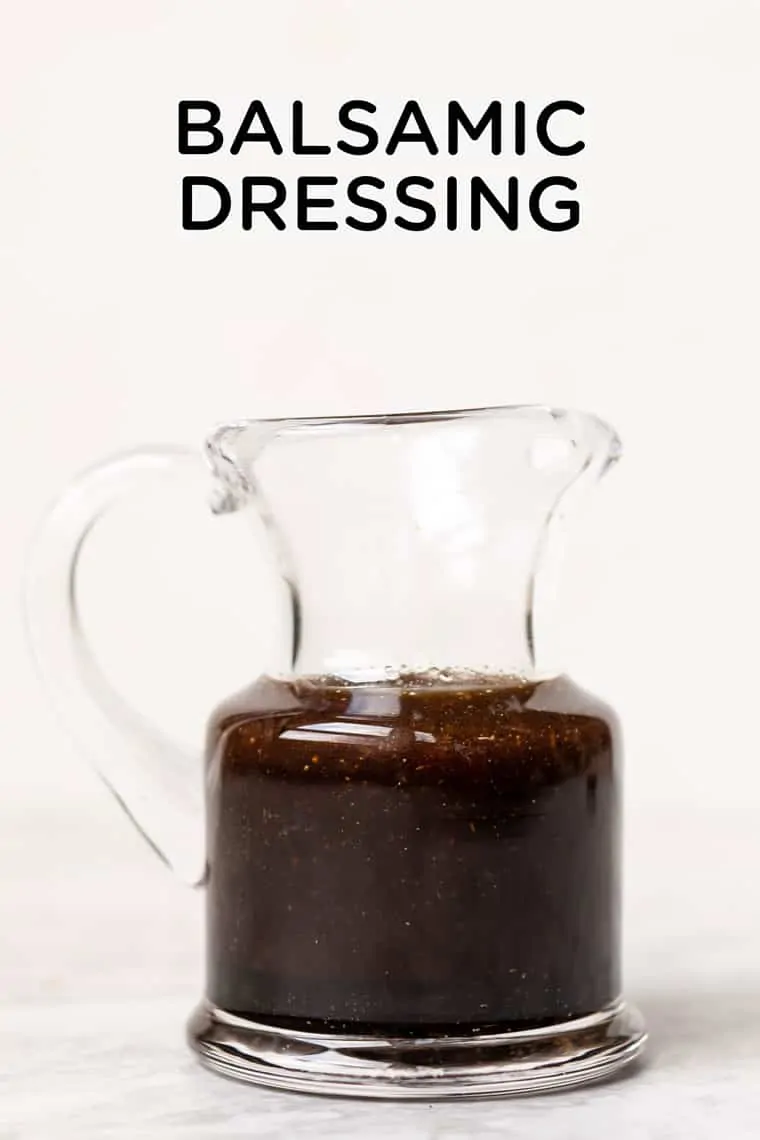 6. Simple Balsamic Vinaigrette
---
Last on our list for salad dressings is the classic: a simple balsamic vinaigrette! Balsamic is one of my absolute favorites! I have a major sweet tooth and this is often my go-to dressing. I find balsamic has a rich, sweet flavor that pairs well with almost any salad combination you can think of!
Click here to get the Balsamic Vinaigrette recipe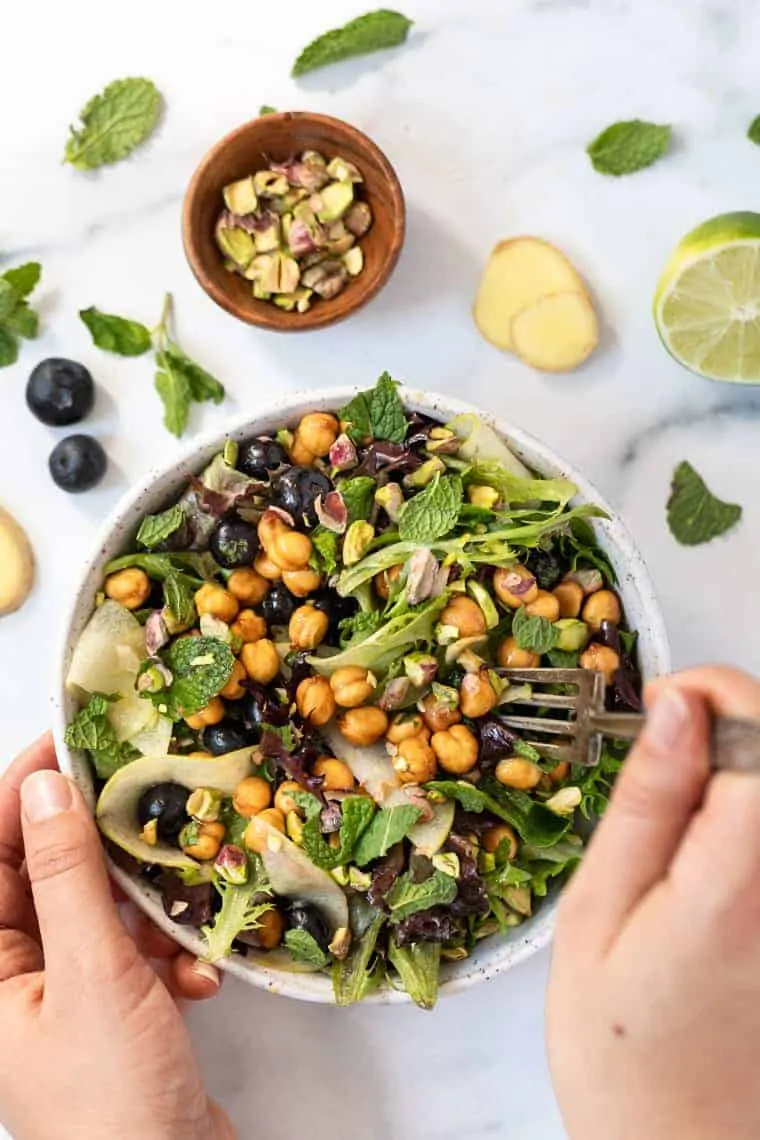 More Recipe Posts to read:
If you love this kind of post – where we show you how to make one type of meal 6 different ways – we've got a few others you might enjoy reading!
Again, I loved working with Pompeian on these posts because they deliver authentic-tasting, high quality olive oils to my kitchen that makes it easy to live a happy and healthy lifestyle. And if you have any other types of meals you want us to make this with, let us know!
⇣

 PIN FOR LATER

⇣