Learn how to stock a pantry on a budget with these 6 simple tips. Navigate the grocery store with ease and where to find the best deal on your favorites!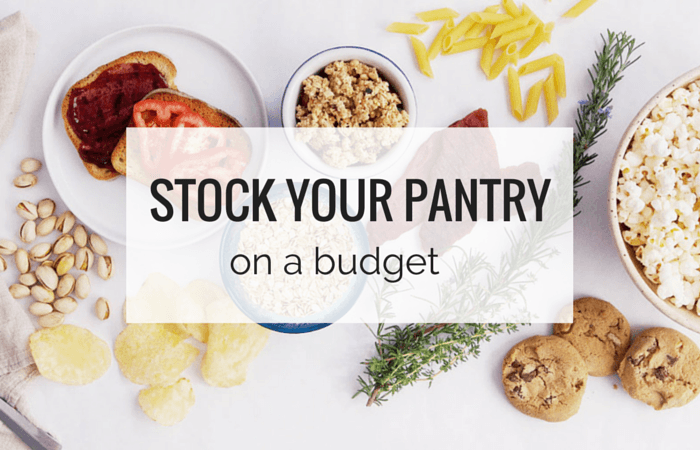 True or false: eating healthy means you have to spend more at the grocery store?
My guess would be that most people would say "true" because it's a common belief that being healthy costs more. But in reality, just because you're eating mostly whole, unprocessed, organic food or buying natural, chemical-free cleaners and beauty products, it doesn't mean that you need to have an astronomical grocery bill. There are plenty of ways you can still live your optimal life while sticking to your monthly budget.
I'll use myself as an example. We live in New York City and New York City does not have a reputation for being a very wallet-friendly place to live. Rent is crazy high, restaurants are expensive, pretty much everything that you want to do is going to cost you more if you do it in New York. And you know what? I'm okay with that. It took me a while, but I've embraced that it's just the way of life here and we need to adjust our budgets accordingly.
But do you think that just because I live in an expensive city I'm going to sacrifice the quality of my food and products I bring into my home? Absolutely not. I've just found ways to cut costs and still bring home the kind of products that I believe in. Because at the end of the day, I'm a firm believer that you are what you put in (and on) your body, so you need to love yourself within the most natural and pure way possible.
Here are a few tips I have for stocking your (super healthy) pantry on a budget: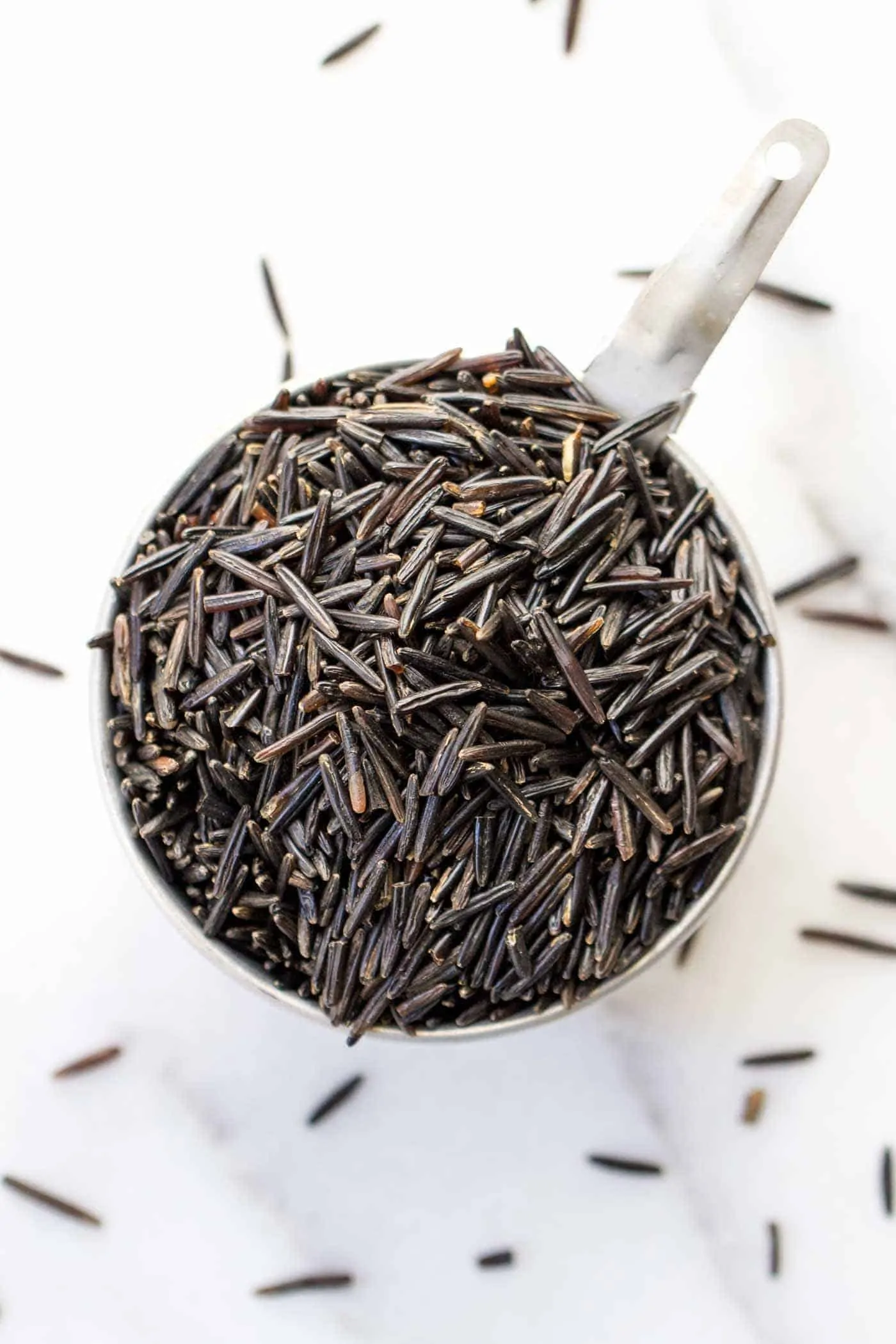 1. Buy in bulk
Whenever possible, buy in bulk. And that goes for everything – from nuts and seeds, to grains, legumes, dried fruit and even stuff like trail mix. If you have access to a grocery store that has bulk let it become your best friend. To store my bulk purchases, I use large mason jars or other airtight, glass containers that I have reused (large coconut oil and nut butter jars are great!).
2. Make it yourself
There are so many things that we buy in jars, cans or containers that are super easy to make in your own kitchen for a fraction of the cost. Nut butters are a great example. If you want to enjoy a jar of organic, raw cashew butter, it can cost upwards of $15 a jar. With just 2 cups of cashews and about 10 – 15 minutes with your food processor or blender, you can make that same exact jar for about $5. Same goes for things like beans. Cooking your own beans at home is not only easy, but it's super cost effective. I even wrote an entire post about why I now cook my beans at home.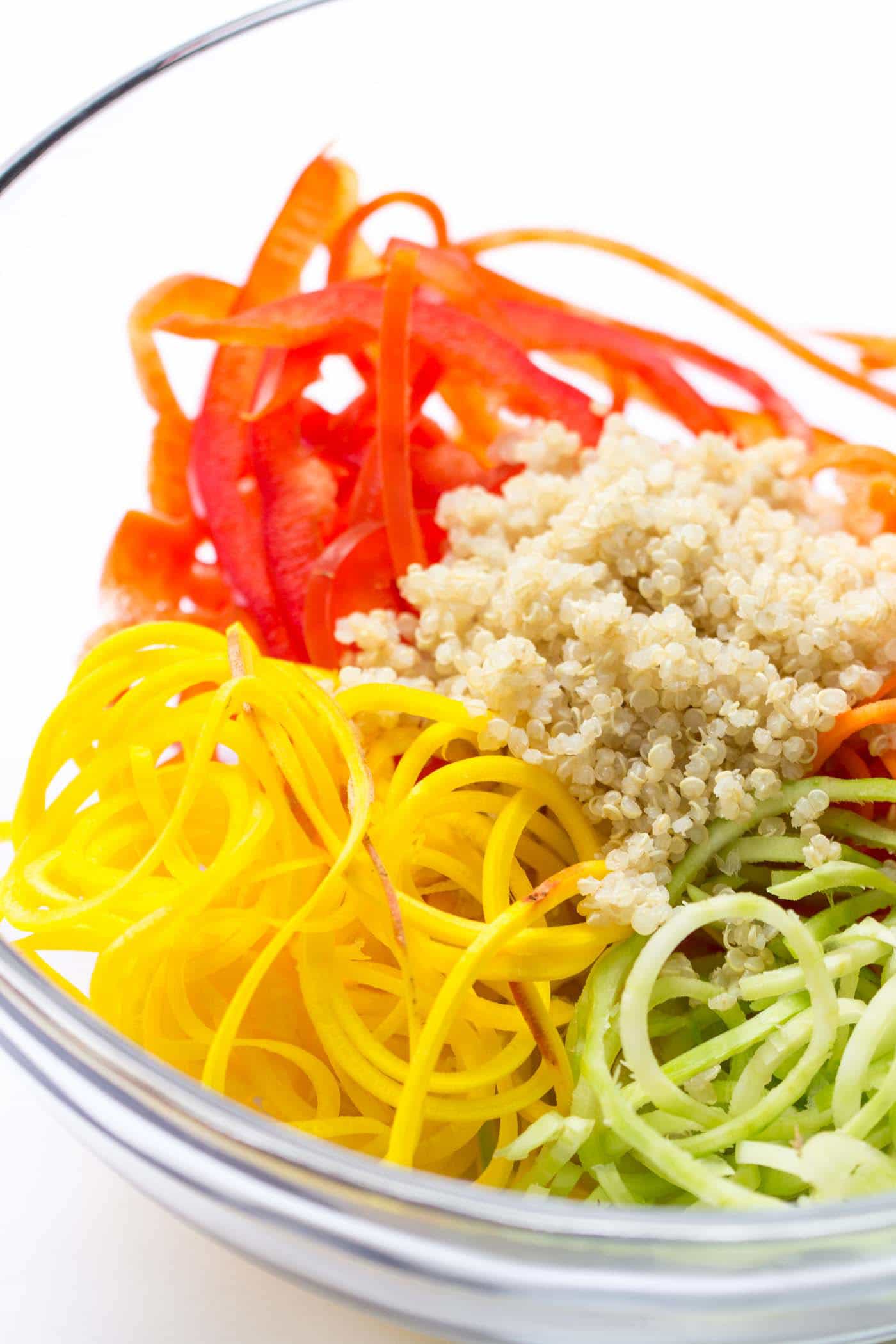 3. Eat what's in season
I know that the small container of raspberries is totally calling your name in the dead of winter, but that small container of raspberries is going to cost you an arm and a leg to enjoy (especially when you're buying organic) when it's not in season. I think that my grocery stores charge $5.99 for a small pack of organic raspberries during the winter – which is just crazy!
Instead, either hold off OR you can eat frozen berries. We like to freeze a bunch of berries during the summer and save them for later on in the year, but if you can't do that or just plain run out, buying bags of organic frozen fruit can be a lifesaver – not only for snacks but also for smoothies, oatmeals and other tasty treats.
4. Take advantage of sales
This probably seems self-explanatory, but it's something that I swear by. Shopping sales is where it's at, especially when it comes to beauty and cleaning products. Whenever I see my favorite brands go on sale, I'll snap up multiple of the same thing and just store them until I'm ready to use them. I do this with face wash, with disinfecting wipes, laundry detergent, etc.
But you can also do it with produce. Like for berries, if you see that strawberries are 2 for $6, buy both and enjoy one container while you freeze the other!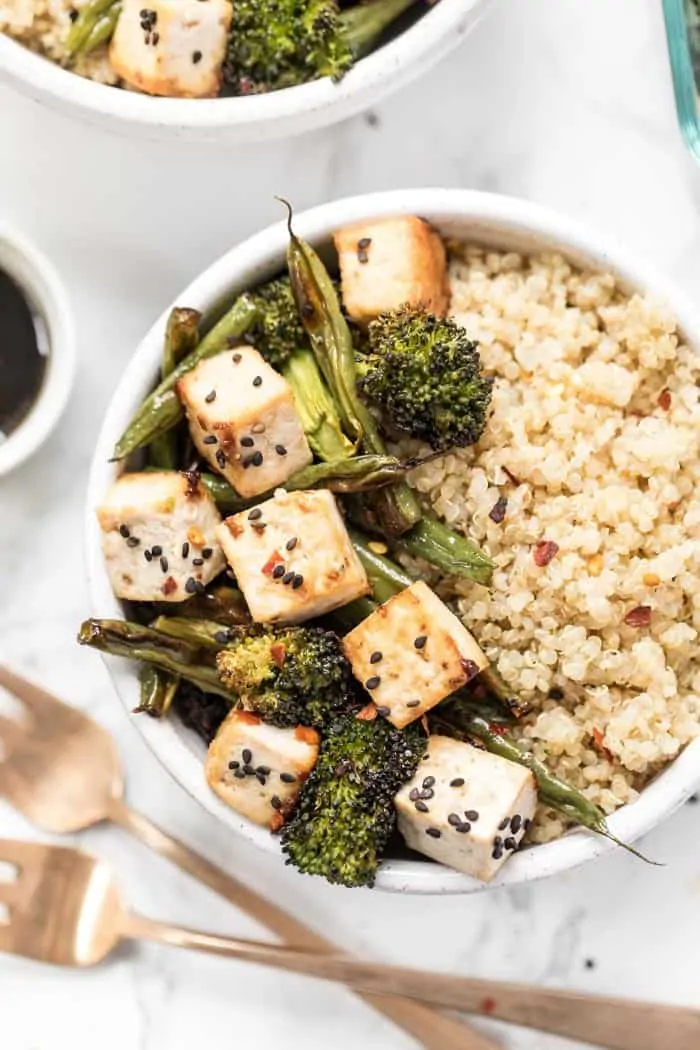 5. Eat less animal protein
I know this might seem controversial, but it's true… high-quality animal protein is expensive. Now I'm not saying that you have to cut it out completely, but if you're on a tight budget and don't want to compromise on the quality of the food you're buying, consider cutting out meat for a few days a week. I guarantee you'll notice your grocery bill getting smaller and you might even feel better in the process! Since I've practically cut all animal protein from my diet, we are definitely spending less on groceries each week, but my energy is also a lot higher, I feel lighter and healthier and most importantly, I feel better about the food choices I'm making.
6. Shop online
Many of you who have emailed me and asked about where you can find certain ingredients, I almost always point you online. Why? Because you can usually find these products cheaper online. There are numerous places you can shop online, but sometimes to find the best deal you really have to hunt them down. And searching website after website can be a huge pain the butt, not to mention a colossal waste of time. 
For me, Amazon used to be my go-to when I was searching for the best deal on my pantry items, but no more. Now I have a new found obsession: Thrive Market.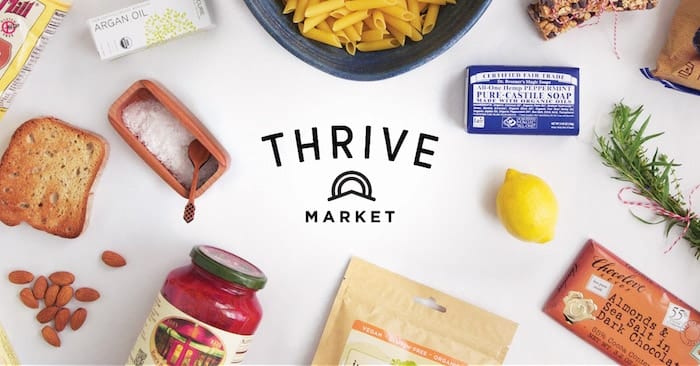 Introducing Thrive Market
I'm so excited to tell you about Thrive Market because they really align with the way that I think about health. They are focused on making healthy food and natural products more accessible by offering them at wholesale prices and almost always at a steeper discount than you can find at any online retailer or grocery store. And I really believe they're achieving that mission!
I like to think of Thrive like a health food store version of Costco or Sam's Club. They only carry high-quality, wholesome products and they're always at 20 – 25% off. Before I started shopping at Thrive, I never used to be able to buy every single item I wanted when I went to the store – some weeks I'd have to skip on that package of raw cocoa or bottle of face cream because it didn't fit in my budget – but Thrive made it possible for me to stock my pantry FULL of all the products I love. 
It's true that Thrive might not be for everyone because they do charge an annual fee to be a member, but for the $60 you're spending a year, you can quickly recoup that cost on just one order with all the savings you're getting. And I also love Thrive's social-good aspect of their business. For every membership purchased, they donate a free membership to a low-income family, helping to spread good health to people who might not otherwise have access to these wonderful ingredients! Pretty special if you ask me 🙂
A special offer for SQ Readers!
I'm so happy to be able to share this awesome resource with you! I've teamed up with the folks at Thrive to offer ALL my fabulous Simply Quinoa readers a super special offer that you can't find anywhere else. Not only will you get a FREE two month trial period of Thrive, but you'll also get an EXTRA 15% OFF on your first order. And just as a bonus, they also offer free shipping on orders over $49.
So basically, you're saving on top of saving!
To get started, just visit the Simply Quinoa page, sign up for your free trial and start shopping! And I'd love for you to come back here and let us know what you picked up. I'm so excited for you!

Excited about Thrive? Share this offer with your friends!