Feeling confused about gluten-free living? Here's a guide to show you how to go gluten-free and actually stick with it! We've included our best tips + tricks to make this last.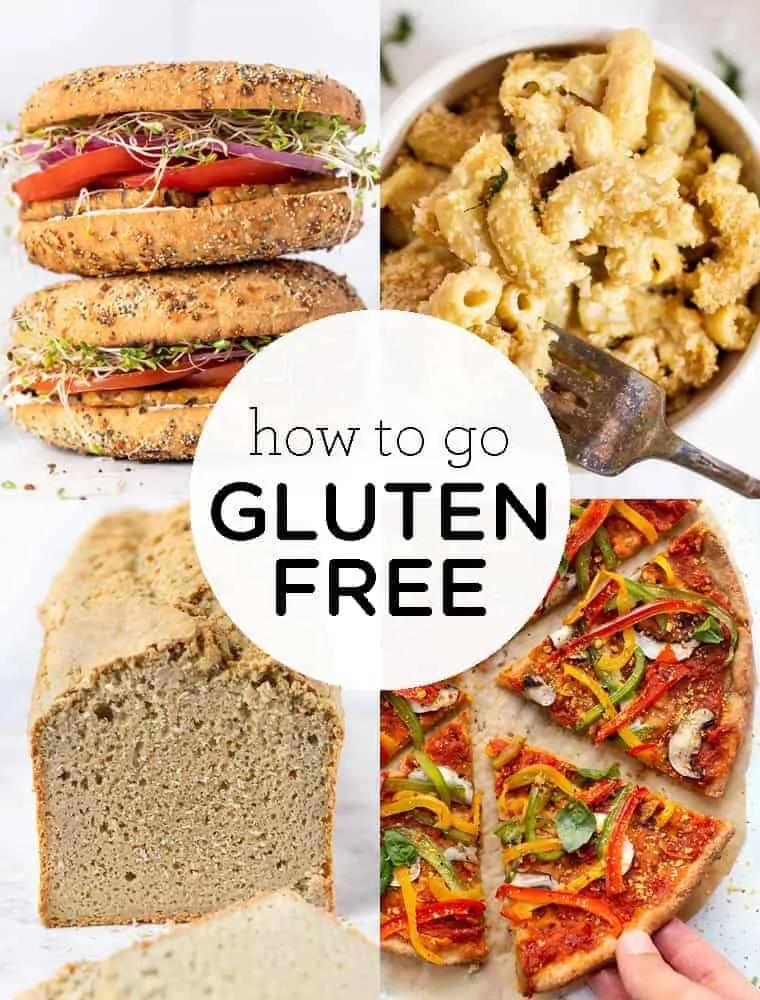 It's been almost a decade since I removed gluten from my diet and I realized that it was time to share what I've learned. I'm a pretty open book when it comes to things I'm trying, what works for me and what doesn't, but I've never really explained my whole gluten-free journey and how I've made it work for this long.
I'm sure one of the first questions is why I went gluten-free in the first place. And I'll definitely dive into that in this post. But my goal is for this to be a resource for you to use – maybe even a plan – if you've been either wanting to go gluten-free or have tried going gluten-free and it hasn't worked. So think of this as my "how to go gluten-free" guide if you will! I'm really excited to finally put everything that I've learned down on paper – well not literally paper because #blogging – and answer some of your questions about this lifestyle/transition!
Why I Went Gluten-Free
I'll kick things off and share my personal gluten-free story. If you don't know it already, I went gluten-free the year after I graduated from college. I was having stomach aches after every meal I ate and for the longest time just thought it was normal. But when I told my mom, she encouraged me to make a change. She had a friend that went gluten-free because she was Celiac, and her friend felt a million times better.
So I went for it. I remove gluten and dairy at the same time, and honestly haven't looked back!
I've noticed so many things since going gluten-free:
decreased bloat
less inflammation
better gut health
better digestion
more energy
clearer head
I will say, I haven't gotten tested for an intolerance or Celiac, but I definitely don't think I'm Celiac. I've had small bits of gluten over the years here and there and I'm much less affected by it now than I was in the beginning. But I also know:
it just generally makes me feel better
I've figured out how to manage it in pretty much all settings
it's just part of my routine now and I don't even think about!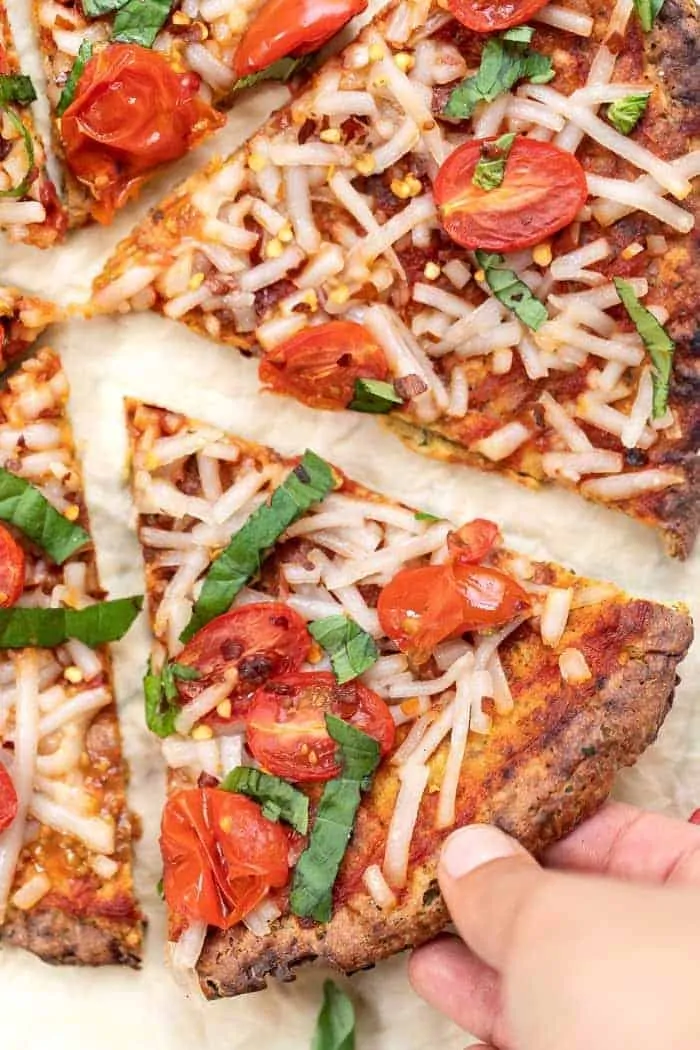 Benefits of Going Gluten-Free
Before we talk about how to GO gluten-free, let's quickly talk about why someone might consider this lifestyle. And if in fact, this lifestyle is even something that would work for you. There are definitely a lot of people who could benefit from a gluten-free diet, but also some who it wouldn't necessarily work for.
Here is just a handful of people who could benefit from a gluten-free diet:
Chronic inflammation
Gut issues
Migraine sufferers
Chronic bloating
Chronic fatigue
Consistent brain fog
And that's just a handful of things that going gluten-free can help. I think it's important for me to also say that I'm not a medical professional and I think it's important to speak with a naturopathic doctor or get a food allergy test.
How to Go Gluten-Free
I'm going to answer a bunch of your questions about going gluten-free, but let's first chat about how to go gluten-free! These are the 8 steps that I recommend you follow if you want to follow a gluten-free diet. Make sure to leave a comment if you need more clarification!
1. Consider Your "Symptoms"
Tip number one is to consider whether or not this lifestyle change is something that will actually benefit you. Do you have some of the symptoms of Celiac disease or gluten intolerance? Or are you thinking of doing this to lose weight? I think it's important to keep in mind that while a gluten-free diet can help you lose weight, it shouldn't be used as a weight-loss tool. Really the main people who should consider going gluten-free are the people who actually have a sensitivity issue with it.
2. Consider Getting a Test
If you're not sure if you are intolerant to gluten, consider getting a test. You can get a food allergy test done at most medical establishments and it can shed a light on whether gluten is the issue for you, or if maybe it's something else that you didn't even realize!
3. Do a Pantry Audit
Once you've decided that the gluten-free diet is something that could be beneficial to you, the first step is to do a pantry audit. I recommend pulling everything out of the cupboards (and potentially the fridge) and look at the ingredients. Make a pile of the food that is naturally gluten-free and the food that isn't (typically things like bread, crackers, pasta, dressings, and desserts).
4. Make Simple Swaps
Once you have your piles, you can start to figure out the foods that you (and maybe your family too) eat the most that you need to find alternatives to. Luckily there are TONS of gluten-free options on the market now, so most of those items you have in the gluten-full pile can be swapped. Start with items that you eat most frequently. I would say crackers and pasta might be a good place to start!
5. Restock Your Pantry
If you have unopened pantry items that you want to get rid of, find your local food bank and donate those goods. And now it's time to start restocking your pantry! I recommend picking up the following items:
Naturally gluten-free grains: things like rice and quinoa are great!
Bread: if you can find a high-quality brand (more on that below), go for that, if not, try to make it yourself (this is my favorite homemade gluten-free bread)
Whole foods: pick up things like beans, nuts, seeds, canned tomatoes, etc., so that you can create delicious meals that are safe for you and your family
Healthy snacks: there are tons of great, healthy options on the market now including crackers, chips, pretzels, and more.
6. Get Into Your Kitchen
Now that you've cleared out the gluten-FULL foods and replaced them with gluten-FREE foods, it's time to get cooking. If you've been a fan of take out, frozen foods, or pre-prepared foods in general, we need to let those things go. Because it's going to be more difficult for you to find those same items that are gluten-free. But luckily there are TONS of options for replacing the classics – from pizza to Chinese takeout – that you can easily make at home. The best way to master this diet is to get comfortable cooking meals at home as you're just getting started.
As you get more and more comfortable with the ingredients that are naturally gluten-free, the more comfortable you'll be with this diet. And the more comfortable you become with the foods you can safely eat, you'll be able to more easily sustain this way of eating.
7. Read All Food Labels
Unfortunately one of the negative things about eating an "alternative" diet is that you have to become your own advocate. You have to become a label sleuth. As you're shopping, you're going to need to read EVERY. SINGLE. LABEL. And see where gluten might be hiding. By now you'll know all the big products – pasta, bread, baked goods, cereals, crackers, etc. – but gluten can find in many other products. It's often in sauces, it can be lurking in frozen foods. Even ice cream sometimes.
But what's great about this process is that it makes you really focus on the food that you're eating and what you're putting into your body. And you'll probably also find some new naturally gluten-free products in the process!
8. Speak Up
Sometimes for the first few weeks, it's easier to cook almost all of your meals at home. But if you do order take out or go out to eat, make sure to speak up for yourself. Tell your server that you're gluten-free and more often than not, they will have a solution for you. Restaurants around the world have become knowledgeable about gluten-containing ingredients and most of the time they can either point out items that don't have gluten or they can create something that is naturally gluten-free for you.
9. Stick With It
The most important thing with this diet is that you stick with it for at least a month. It takes a little while for your body to adjust and you might not see immediate results. I know it can be hard sometimes to try something new, but if you're committed to making this change and you think about the negative side effects you might feel if you switch back, it hopefully will help you maintain it.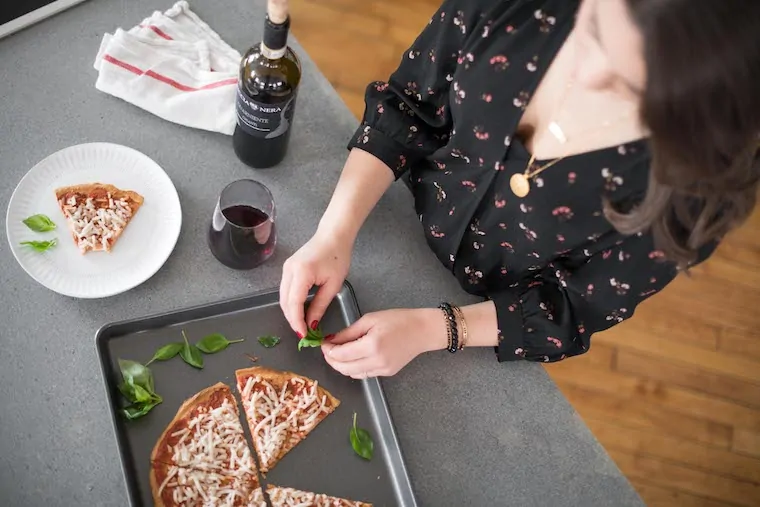 Some Common Gluten-Free Questions!
Okay so I want to finish this post by answering some of the questions that were submitted via Instagram. I asked everyone what questions they had about going gluten-free and how I could help show them how to go gluten-free, and this is what we haven't touched on yet:
Favorite Gluten-Free Whole Grain
My favorite gluten-free grains are quinoa, rice, and certified gluten-free oats. Millet, buckwheat, sorghum, and teff are all great options as well.
Does Gluten-Free = Healthy?
NO! Gluten-free does not mean healthy. In fact, many of the packaged gluten-free foods are actually more unhealthy than their gluten-full counterparts. Just with any other diet and lifestyle change, if you're on a gluten-free diet, you need to focus on eating whole foods. The less packaged foods, the better!
What's the Best Gluten-Free Bread?

I have three favorite gluten-free bread options: Food For Life Baking Company, Little Northern Bakehouse, Simple Kneads.
Gluten-Free Substitute for Soy Sauce
There are three main options: wheat-free tamari, gluten-free soy sauce, or coconut aminos!
How to Save Money on a Gluten-Free Diet
The best way to save money on a gluten-free diet is to eat whole, real foods. Skip the packaged stuff as much as possible and instead focus on fruits, veggies, proteins, and whole grains. Here's a post that talks about how to save money on a gluten-free diet that you might find helpful as well!
Best Gluten-Free Pasta
I linked some of my favorites above! But I like brown rice pasta and bean-based pasta best.
How to Satisfy Gluten-Full Cravings
Make a gluten-free version! The only REAL thing I've not been able to find are a crusty sourdough type bread and classic NY bagels. Otherwise, I really don't miss it!
How to Cook for a Non-Gluten-Free Partner
I think cooking for a non-GF partner is similar to cooking for a non-vegan partner. Build the same base for yourselves and cook a different ingredient as the "gluten-free" option. Cook two kinds of pasta, toast two kinds of bread, etc. I also think that cooking naturally gluten-free recipes is a great place to start as well. Gluten isn't something people can taste, so if you can make something that wouldn't have any gluten in the first place, they should be fine!~
What to Do When You're Going Out
I kind of answered this earlier, and will write a more detailed post about it at some point, but speak with your server. Know what kinds of alcohol are safe. Call the restaurant ahead and ask if they have options. You'll just have to be a bit more proactive eating this way, but it's totally possible!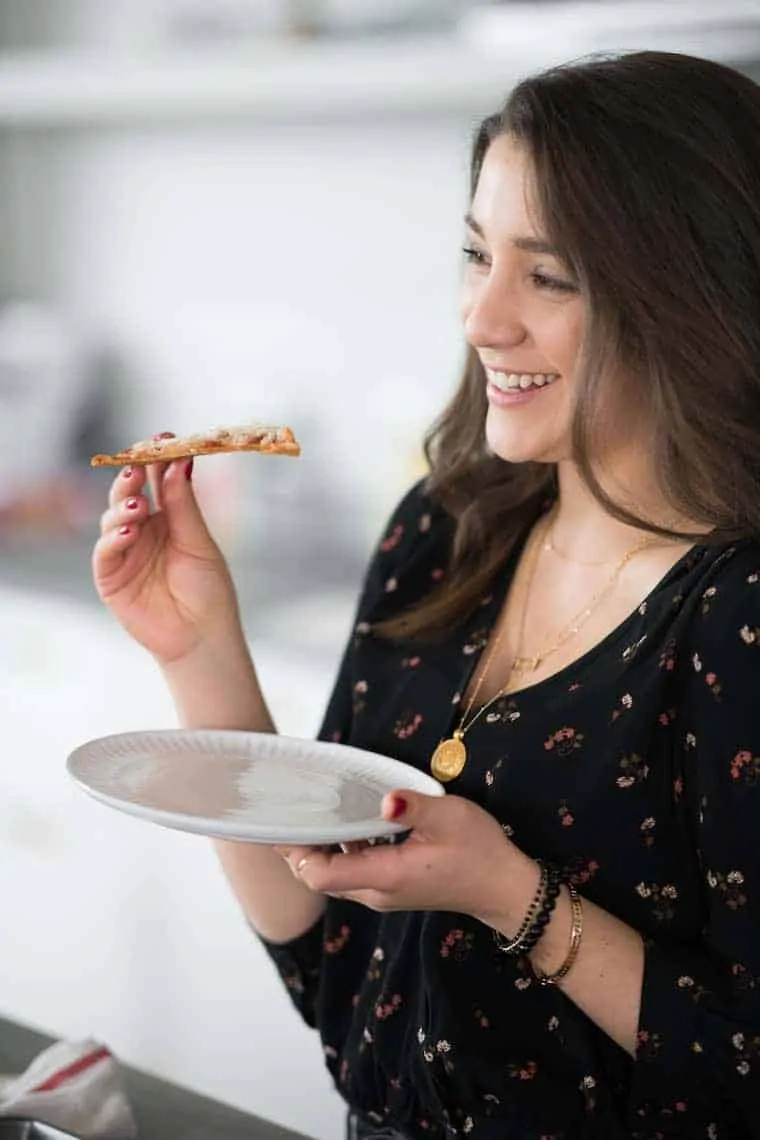 Anything Else You'd Like to Know?
Do you have any more questions about going gluten-free? I want to do everything I can do to show you how to go gluten-free in a way that is easy and attainable. Feel free to drop a comment down below!