How to Make Coconut Butter
A step-by-step photo tutorial showing you how to make coconut butter using just one simple ingredient. This recipe is cost-effective, easy and just as delicious!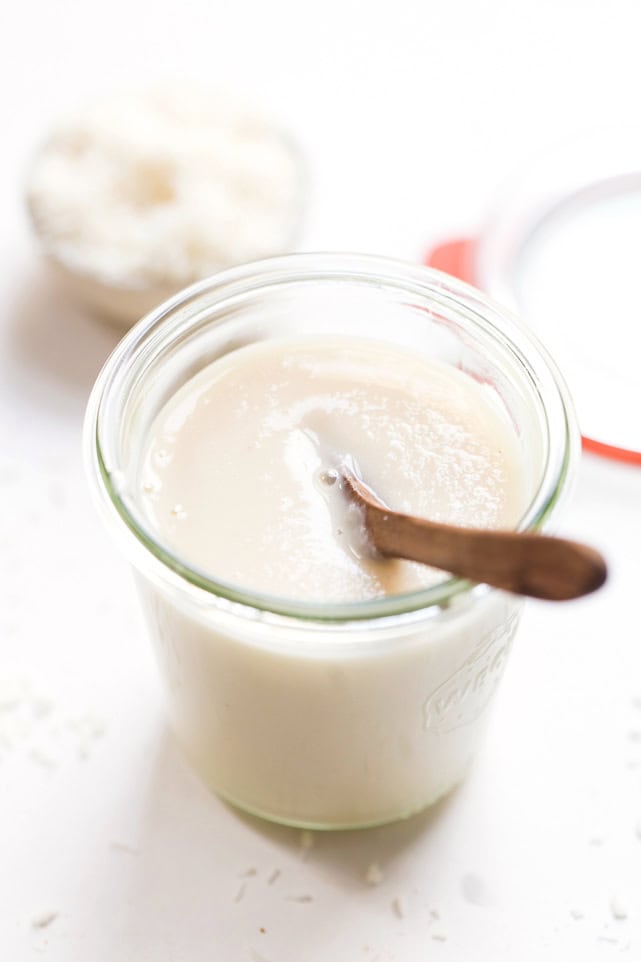 Comin' at ya live from the beautiful state of Vermont! I'm getting ready for my trip to Italy (we live in less than a week) and I can't even tell you how excited I am!
Even though this trip is a mixture of work and play, I'm one of those people that thrives on travel and experiencing other cultures. This will be my 5th (!!) time to Italy, but first time in Lucca and first time on a solo trip with Mom. Eeek! If you aren't following me on Instagram yet and are interested in seeing how our trip unfolds, definitely come follow along!
Hint: there will be lots of food, wine, landscapes and happy faces
And yes, this literally has nothing to do with teaching how to make coconut butter, but it's hard to contain my excitement!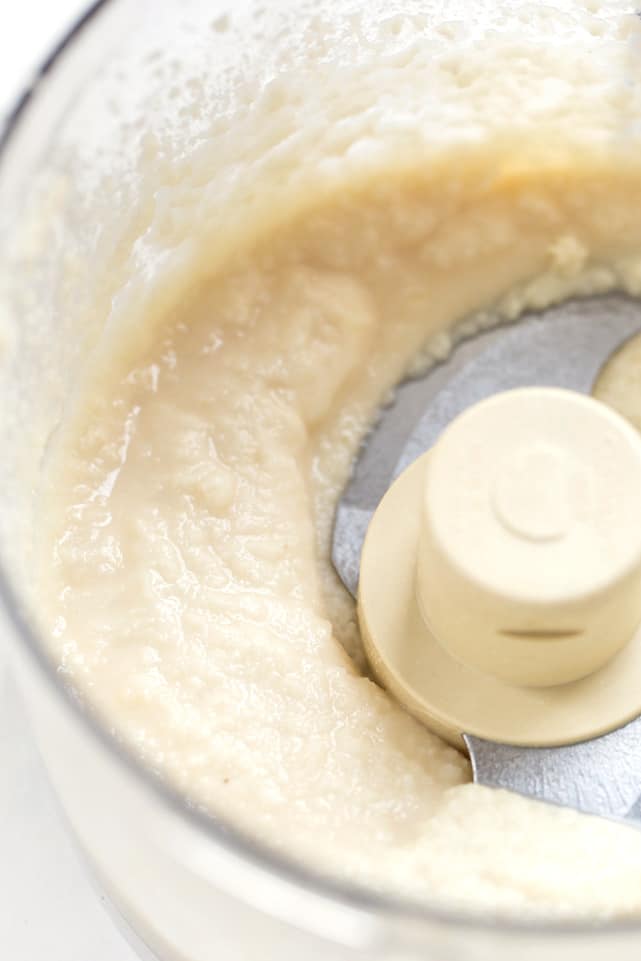 Okay, so let's get down to business.
First things first, coconut butter is amazing. I use it every single morning in my matcha lattes and it makes them so creamy, frothy and adds a very subtle hint of coconut (which I personally adore). Trouble is…coconut butter can be hella expensive, especially when you use it daily.
So to help you save a little bit of money, I wanted to show you how to make coconut butter at home because it's super easy!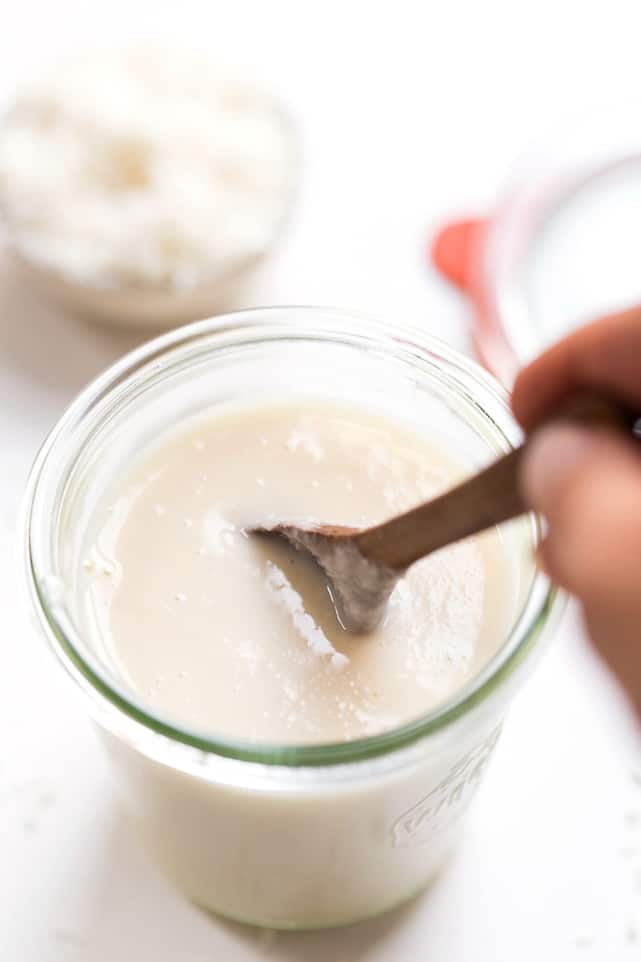 All you need is shredded coconut and a food processor (or maybe blender). And time. It takes time.
If you've ever made nut butters at home before then you know patience is key. I talked about it in my post for how to make homemade nut butter, but it can take upwards of 15 minutes to make depending on your machine.
So patience grasshopper. It will happen. Promise.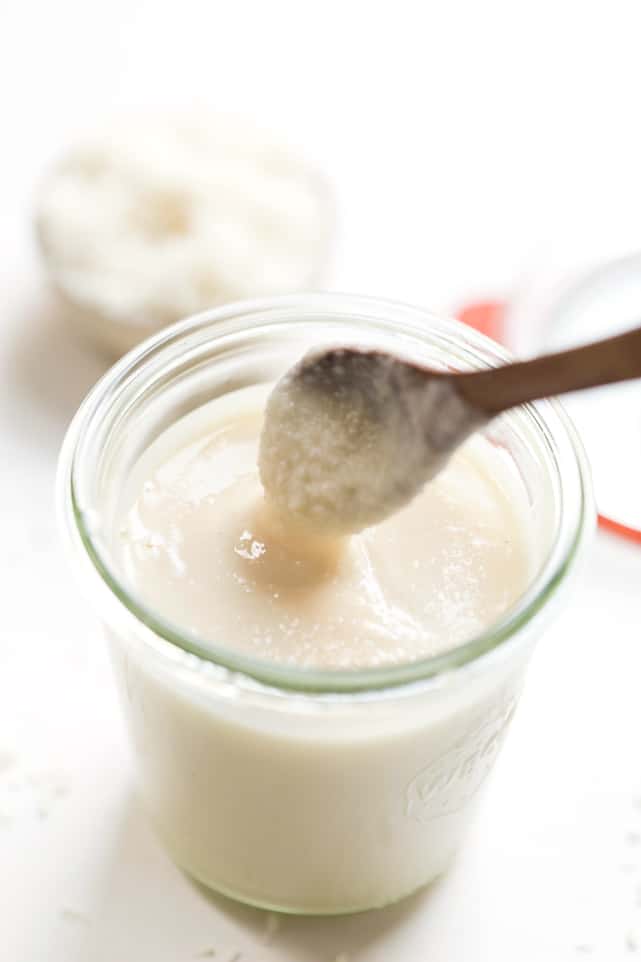 To help illustrate the different stages that the coconut butter will go through, I took some step by step photos. But I also wanted to give you a few troubleshooting tips before we dive in:
resist the urge to add oil, it will get there
don't be afraid to scrape the sides down as necessary
use shredded coconut not flaked, for some reason this works better
use at least three cups maybe more depending on the size of your food processor (I have an 11-cup one)
let your machine cool if it's running too long and starts to get overheated
Otherwise, making coconut butter at home is super duper simple!
PHASE 1: into the food processor it goes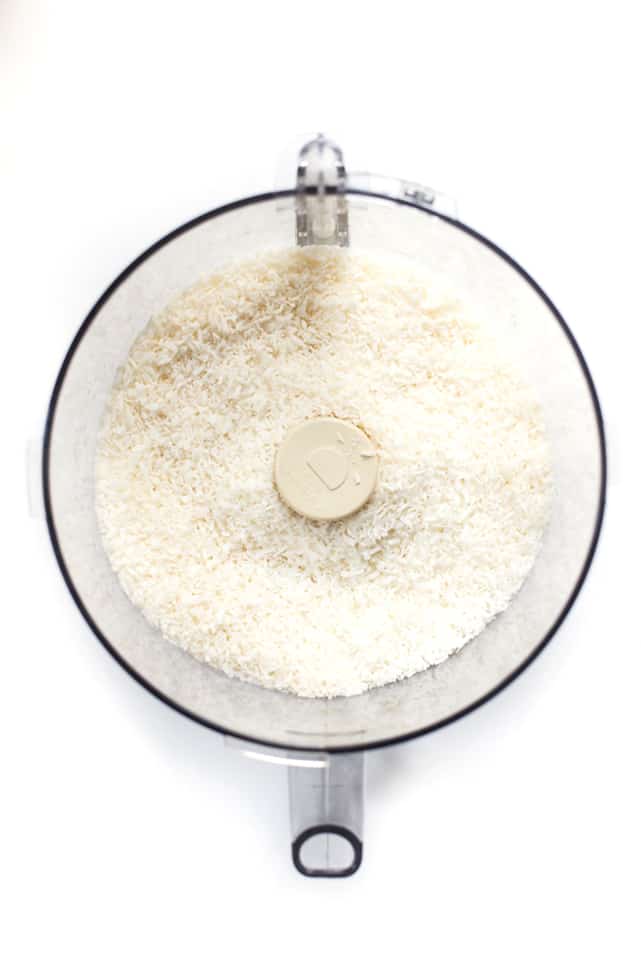 PHASE 2: looking like a macaroon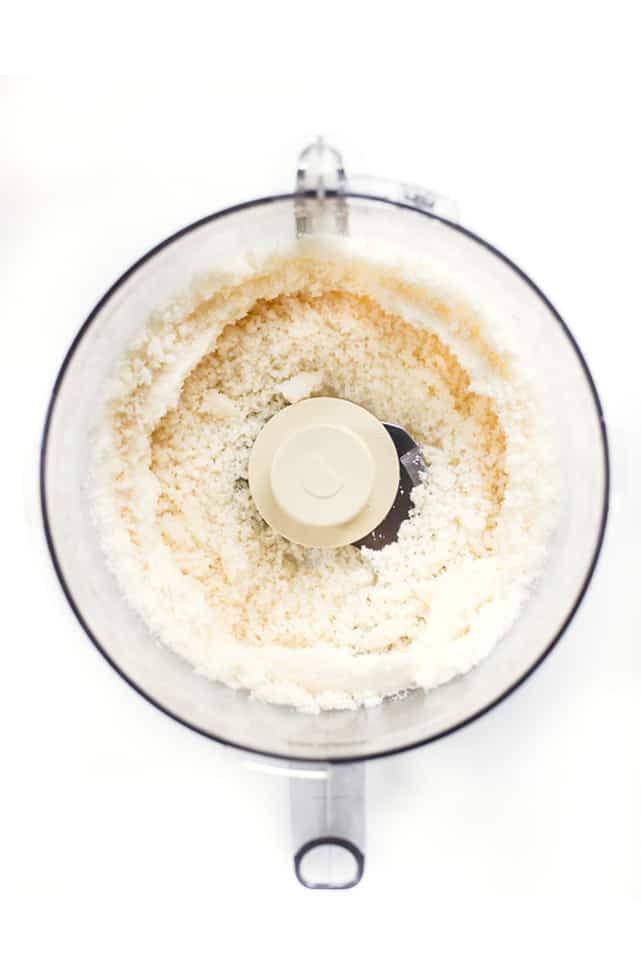 PHASE 3: oils are releasing!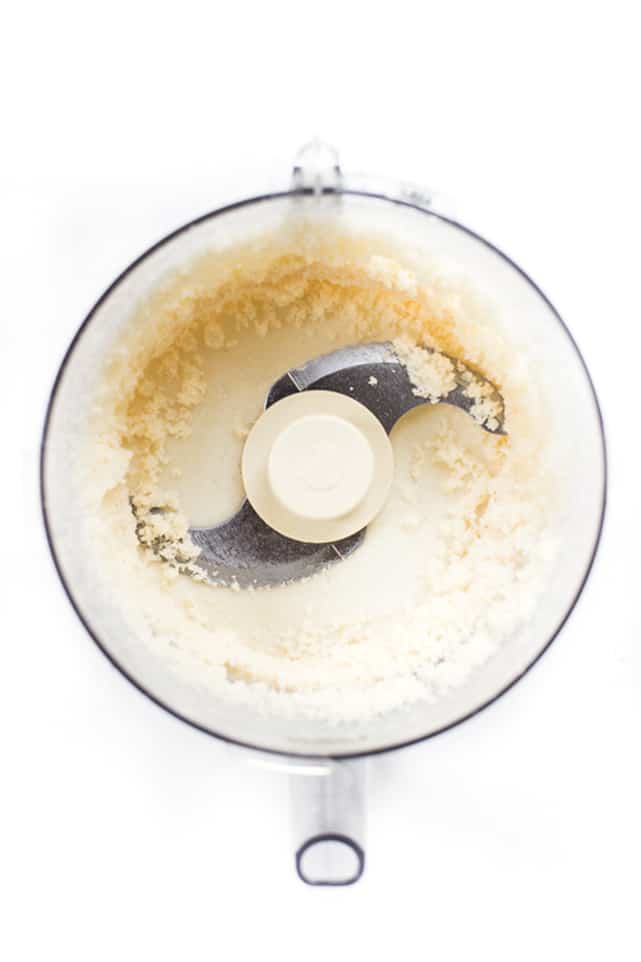 PHASE 4: we have coconut butter!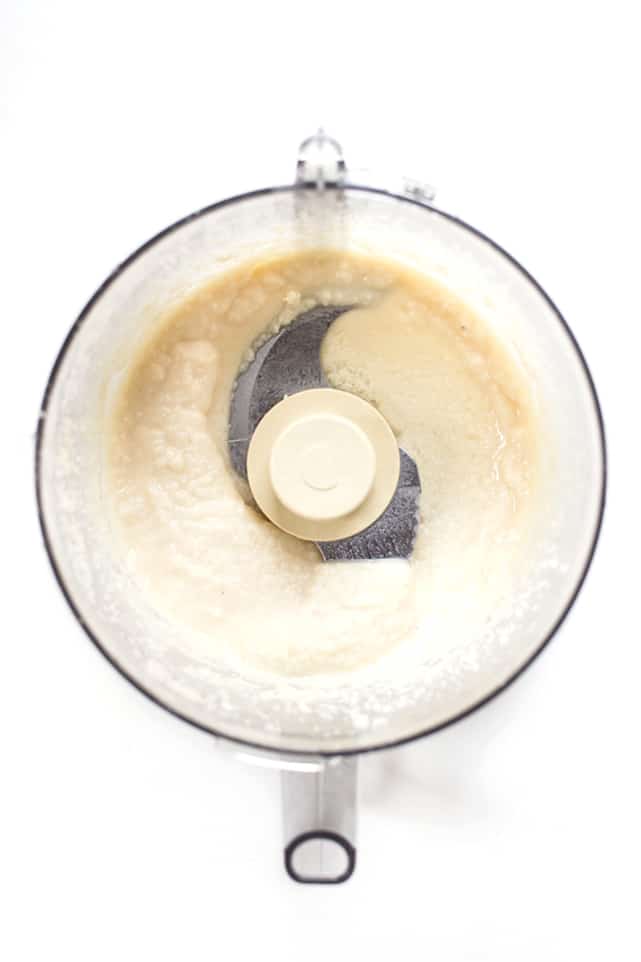 And it really is as simple as that!
No fancy techniques. No expensive ingredients. Just patience and time.
In under 15(ish) minutes, you can have your own delicious, nutritious, budget-friendly, homemade coconut butter!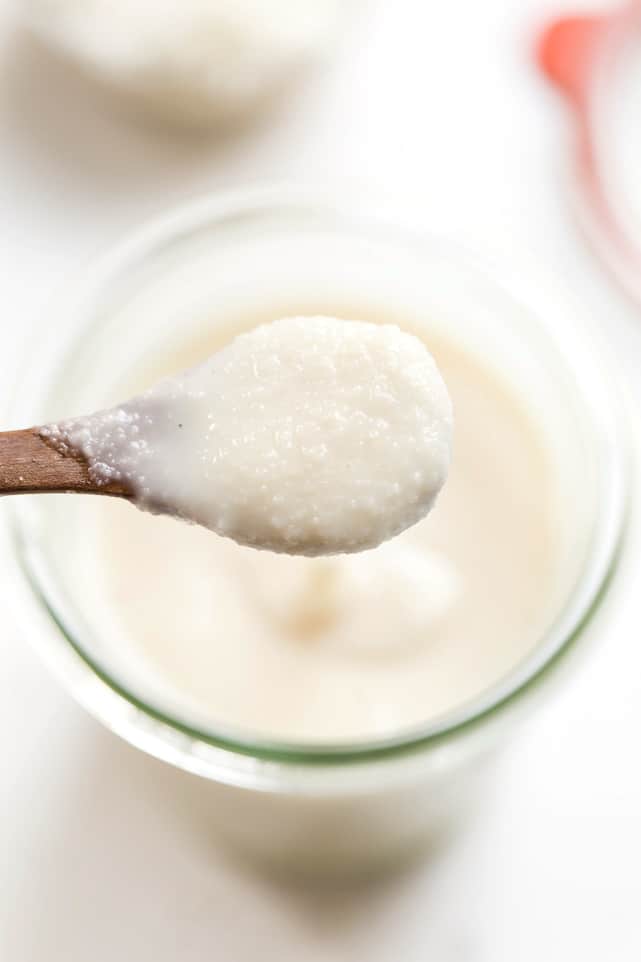 Now one thing to note is that the texture of homemade coconut butter and store bought is definitely a little different.
Homemade coconut butter tends to be a little bit grainier than store bought. Granted this might be my machine or even the time I let it blend, but I've tried this multiple times and haven't been able to get it quite as creamy and smooth.
Is that a bad thing? Not in the slightest.
It still works wonders in matcha and coffee, you can use it on toast, in your smoothies, as an icing, you name it! Homemade will work just as well.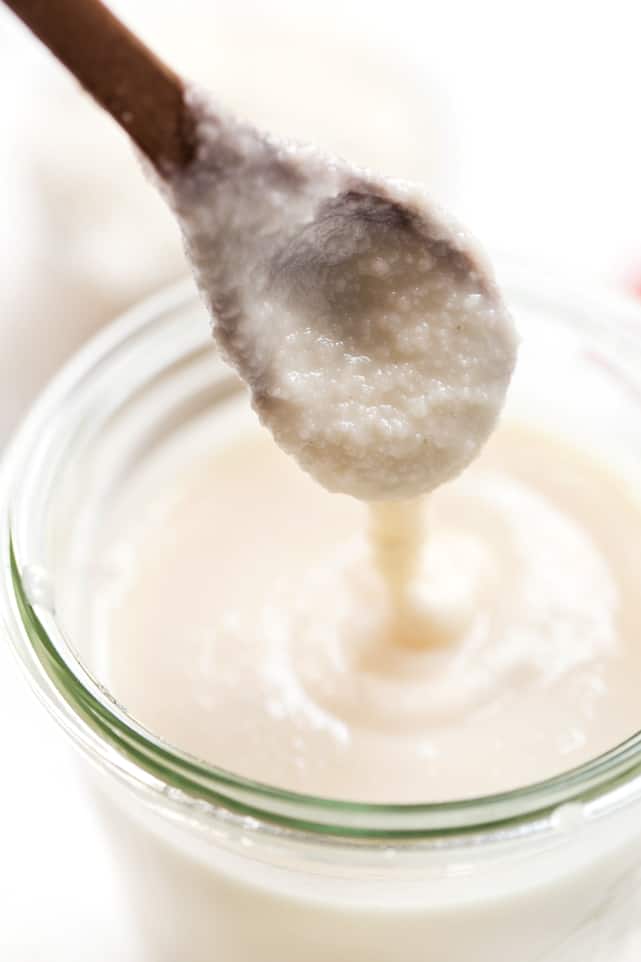 If you're new to the world of coconut butter, welcome! Prepared to be wowed. This stuff is magic.
Here are some of my favorite recipes to enjoy it with:
Can't wait to see your recreations of this coconut butter! Once you get comfortable with it, I definitely recommedn trying out spices and flavors (like cinnamon, vanilla, chocolate, etc.). No end to possibilities with homemade nut butters!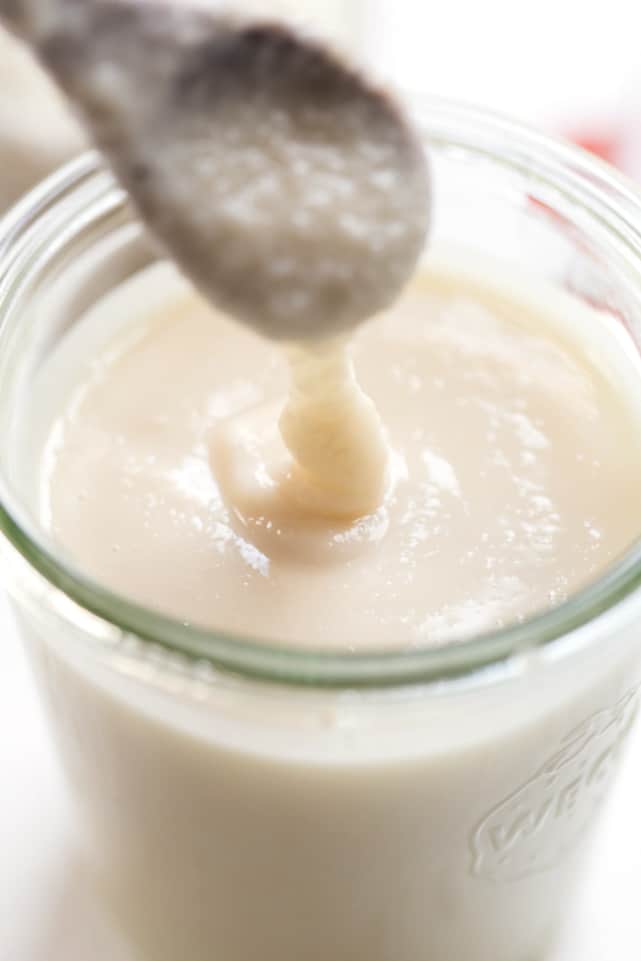 Watch How to Make Coconut Butter
Coconut Butter
This homemade coconut butter is creamy, rich, bursting with coconut flavor, and only uses one ingredient.
Servings 16
Calories 105kcal
Instructions
Add coconut to a food processor. Process on high until the oils release and the mixture gets smooth and creamy. Scrape down the sides as necessary to help speed up the process.

Enjoy however you like to enjoy nut butter!
Notes
Coconut butter can be stored in an airtight container on the shelf for up to 3 months.
Nutrition
Calories: 105kcal | Carbohydrates: 4g | Protein: 1g | Fat: 10g | Saturated Fat: 9g | Sodium: 6mg | Fiber: 3g | Sugar: 1g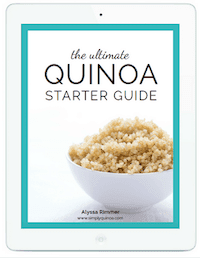 New to cooking quinoa? Grab your FREE Quinoa Starter Guide!
Become part of the Simply Quinoa community and receive weekly emails with exclusive content that I only share in email, as well as my in-depth guide to starting your quinoa journey.
share what you make
Tag #simplyquinoa on Instagram with your creations! We love sharing what you make with the community. We can't wait to see!

follow on instagram