If you've got a long trip coming up, this post will show you how to pack for 4 months of travel! Use this post as a guide for what (and what not) to pack!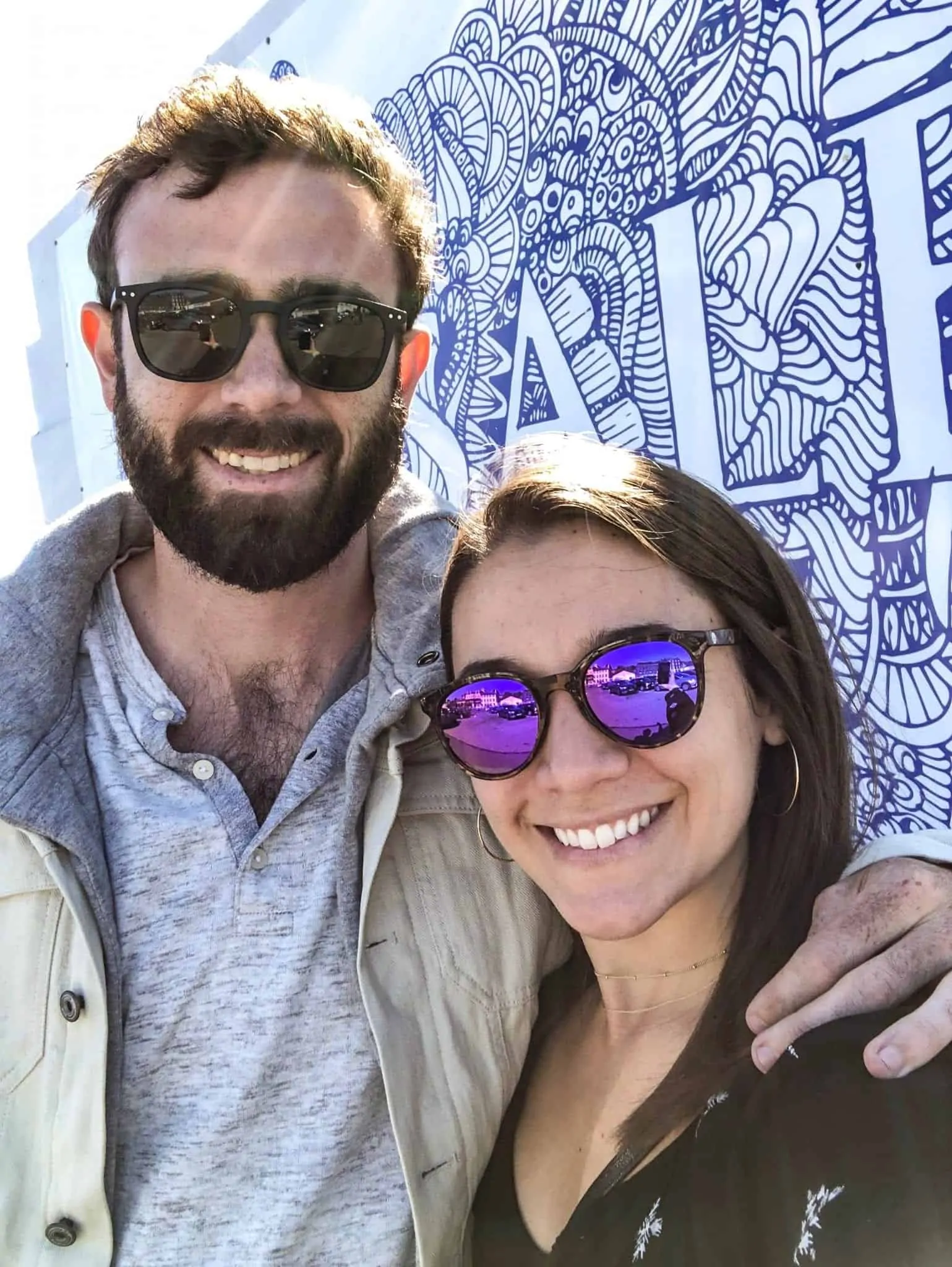 Since we only have three days left in our 4-month European adventure, I thought I would start writing some posts that are more of a reflection on our time away. I want to share some of the highlights, but also some of the challenges. Because let's be real: traveling for 4 months is amazing, but it is also hard at the same time.
To kick things off, I did a quick poll on Instagram to see what you wanted first. It was overwhelmingly focused on packing. So…that's what we're going to chat about today!
Specifically, I'm going to share how to pack for 4 months of travel and also the best (and the worst) things I personally packed for this trip.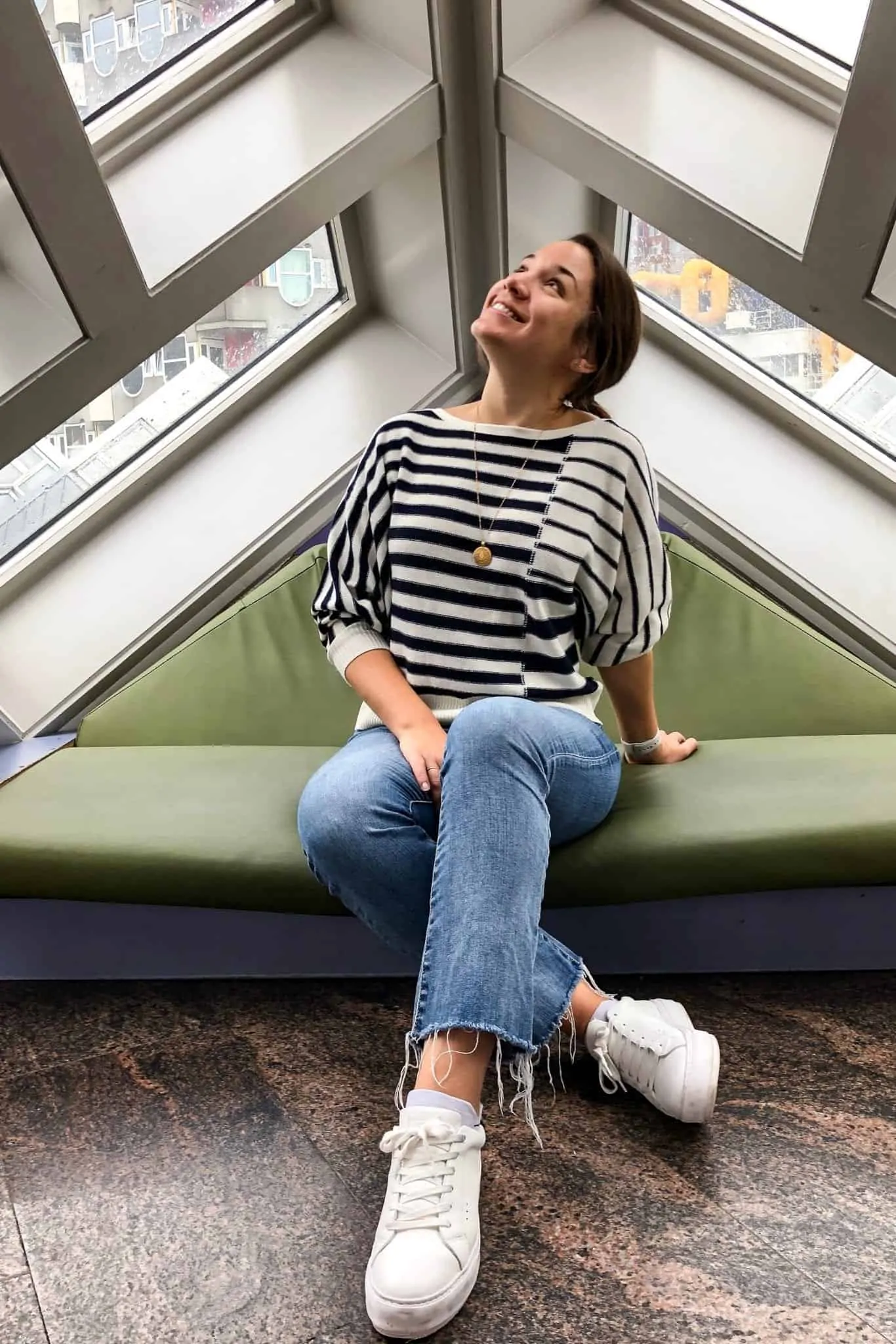 Best Suitcases for Long Travel
First let's talk suitcases. Since we were traveling in Europe the whole time and moving from warm to cold climates, while also wanting to feel stylish in these large cities, we decided that we didn't want to necessarily pack "light" for this trip. We weren't backpacking and we weren't living out of a carry-on.
Looking back at it, I really have to commend people that travel that way. There is absolutely no way I could have done it in one bag. Here's what we each ended up carrying with us:
We settled on a known and trusted brand: Eagle Creek. We also went with bags that had four wheels instead of two so we didn't have to drag them around. SUCH. A. GOOD. CALL. This made travel so much easier for both of us.
We chose the Expanse line from Eagle Creek and I've generally been really happy with them. They've held up well on 15+ flights, 6+ trains, and countless cobblestone streets. Can't recommend them enough!
The Wonder of Packing Cubes
The next best thing we did was buy packing cubes. Wow. wow. WOW. They were so great!
Each Eagle Creek suitcase comes with a label inside that tells you which packing cubes fit in each suitcase. I pretty much followed that to a tee and we each have a total of about 10 cubes. They vary in size and function, but let me tell you, they ROCK!
They've helped keep us super organized, makes packing and unpacking a dream. I'm definitely using packing cubes from now on!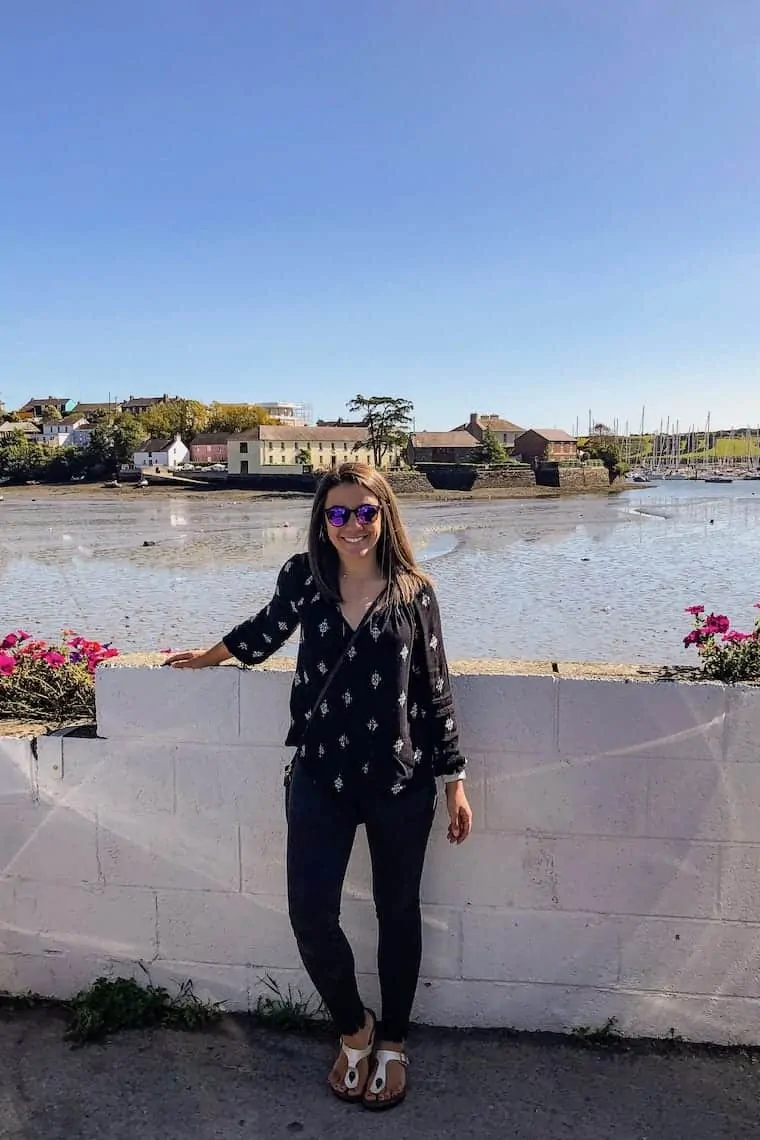 The Best Things I Packed
I'm not going to detail every single thing that I packed, but I do want to highlight a few things that I'm super happy to have had with me. First, remember this was 4 months, so these might not be applicable for shorter trips. BUT if you do end up traveling for an extended period of time, I'd definitely recommend these things.
1. Matcha Powder: I've talked about this before, but matcha to me is such an important part of my daily routine that I knew I wanted to have my matcha stuff while I was over here. I brought enough matcha stuff to last me the whole trip. I had 4 tins of matcha, 1 jar of my monk fruit extract, a battery-powered whisk and my insulated travel mug. The only thing I didn't bring was coconut butter, but I just picked that up at local stores while I was here. This allowed me to have this small part of my daily routine from home here on the road and it was so great.
2. Exercise Equipment: since we did a mix of Airbnbs and hotels, I knew I wasn't always going to have a gym. And while I do enjoy running, and we were walking a ton, I wanted to make sure that I was also working out on a consistent basis. So…I brought exercise equipment with me! Here's a post that details how I stay in shape on vacation.
3. Comfy Leggings: I'm making a point to move every single day, leggings have been great to have. I actually packed 4 different pairs (all Lululemon Align Pants) and I'm so glad I did! They're comfy, great for travel and also great for all types of workouts.
4. Cropped Jeans: my next favorite piece of clothing I brought was my cropped jeans. I haven't really owned cropped jeans before and these were SO perfect. They're great because you can wear them in warmer weather, but you can also pair them with boots and socks for colder weather. I've gotten so much wear out of both pairs that I bought myself a third on Black Friday for when I get home!
5. Travel Pants: I always loved traveling in leggings, until I got these pants from Lululemon. They're not only cute and functional for just wearing out and about, but they are amazing for travel! So comfortable, super flattering and just the perfect all-around pant. I'm also short and they're still super cute!
6. Shower Cap: yep, I'm adding this to the list! Such an easy thing to throw in your bag and if you're like me and don't wash your hair every day, it's great!
7. Primally Pure Deodorant: if you have a deodorant you love and swear by, bring enough to last you the whole trip. Trust me! I love Primally Pure's deodorant and I ended up bringing two with me. I have the charcoal and blue tansy and both are amazing. This is hands down the best non-toxic, natural deodorant I've ever tried. It doesn't give me a rash and it actually WORKS (i.e. lasts all day long)!
8. Insulated Water Bottle: last but not least my water bottle. I always travel with a water bottle no matter where I am in the world and this is no different. I just pop in the side of my backpack when we're on the move and it's easy peasy. I use this every single day and can't imagine not having one with me!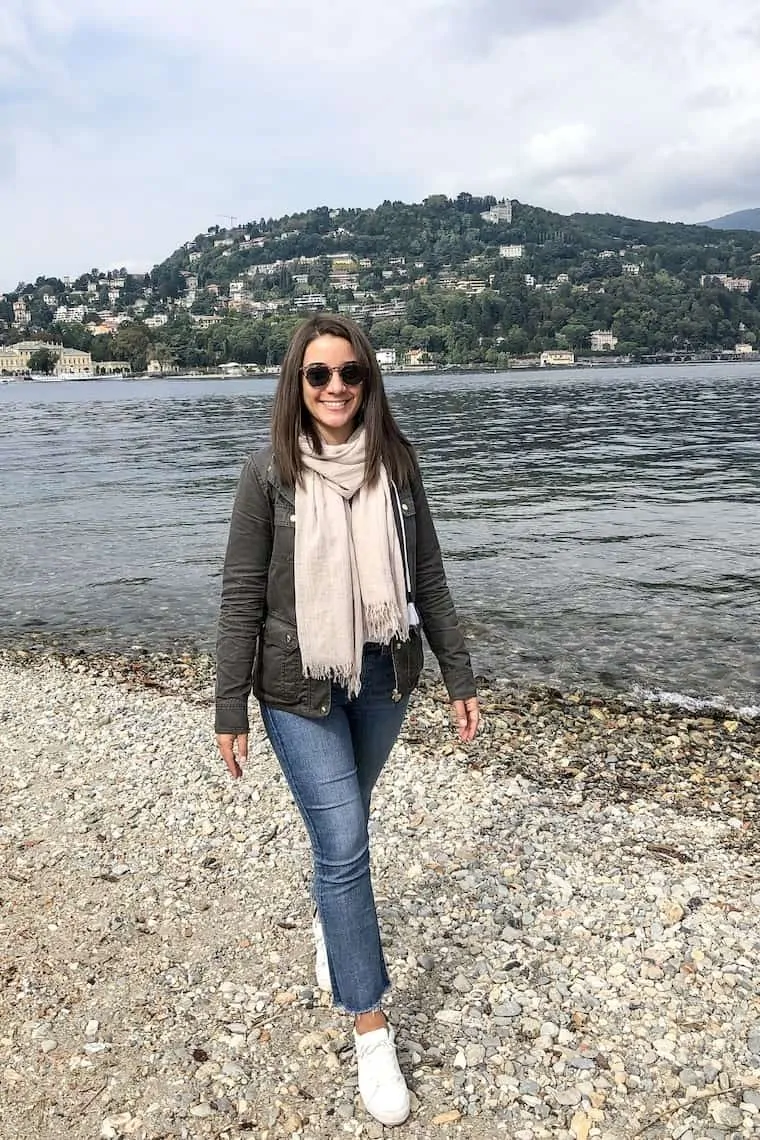 The Worst Things I Packed
Now for the worst things I packed. This list isn't too long which is great. I feel like overall, I packed pretty darn well! Our plans did end up changing a fair amount than what we had initially planned, so I did end up having to get some new stuff over here that I didn't bring. But still, I'm pretty happy with what I brought and feel like I wore (and used) pretty much everything!
1. Rothy's: this is nothing against the Rothy's brand because I absolutely love what they stand for and how to make their products, but these shoes DID NOT work for me at all. I've heard only glowing reviews, but I made the mistake of not really wearing them before we left, so they were a) brand new and b) untested. And guess what? They absolutely killed my feet! I might try them again when I'm back in the states, but I was counting on them being my everyday shoe and I ended up having to leave them behind. Another downside is that they're pretty heavy, so they definitely add a good amount of weight to your bags.
2. Boots: I also brought a pair of Chelsea boots with me that I think I've worn twice. They're not super comfortable to walk around in all day and just aren't that practical for me. I guess the moral of this part: pack shoes you know are comfortable AND functional!
3. Dressy Clothes: for some reason, I thought we were going to be dressing up a bit more, so I definitely had more "dressy" clothes than I needed. I brought a bunch of dresses, as well as some jumpsuits and dressy tops and really didn't wear them. I'd say that if I was doing this again, I'd just focus on jeans and tops because you can change them in and out, whereas a dress is just a dress. If that makes sense?
4. Snacks: and last but not least snacks! You guys warned me on my YouTube video that I was going to be able to get everything I wanted over here and for the most part, you were right (duh!). I didn't need green juice powder, I didn't need protein powder, I didn't need bars. So next time, I'll just leave the snacks at home and pick stuff up when we get here!
What Else Do You Want to Know?
So…what else do you want to know about our trip!? Let me know what other sort of topics you want me to write about over the next few weeks. I'm excited to share more about this trip and also digest it with you. I'll definitely be talking about the best meals we've had, as well as outlining our entire itinerary, but other than that, it's up to you!