Looking for a quick and easy non-toxic makeup routine? I'm sharing mine and it only takes me 5 minutes!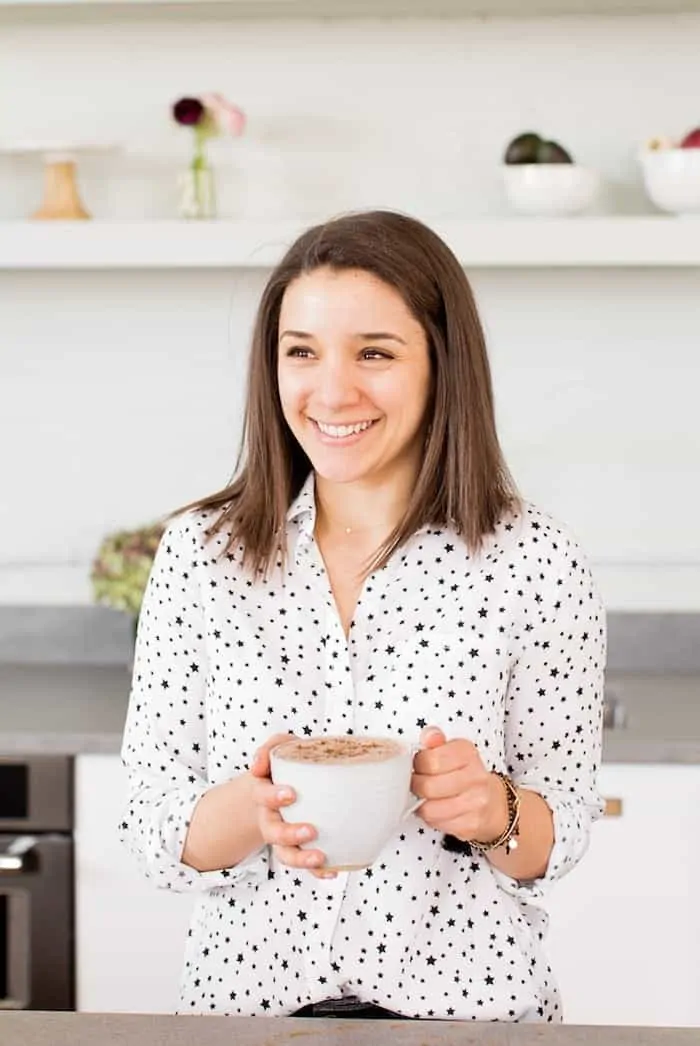 One of the things I get questions about a lot is my skincare routine. While I think the products you use on your skin has a huge impact on the way it looks, it's also a sign of what's happening on the inside.
I'm going to save that for another blog post, but today I wanted to talk about makeup and share my quick non-toxic makeup routine with you.
In the United States, the makeup industry is what I'll call "loosely" regulated. Of course, it's regulated, but not to the extreme that other countries are, which means there are some pretty scary ingredients in most of the products from our popular cosmetic brands. Things, that if they actually had to disclose their ingredient lists, you would NOT want to be putting on your skin!
Luckily, there are brands out there that are doing it the right way. They're making high-quality products with super clean ingredient lists, both on the skincare and the makeup side of things.
Today we're focusing on makeup because I think that's not given enough attention to. But I promise in a few weeks I'll be sharing my morning and evening skincare routines with you.
I already have a full post about how to make the switch to non-toxic makeup, so today I wanted to give you my actual, step-by-step routine.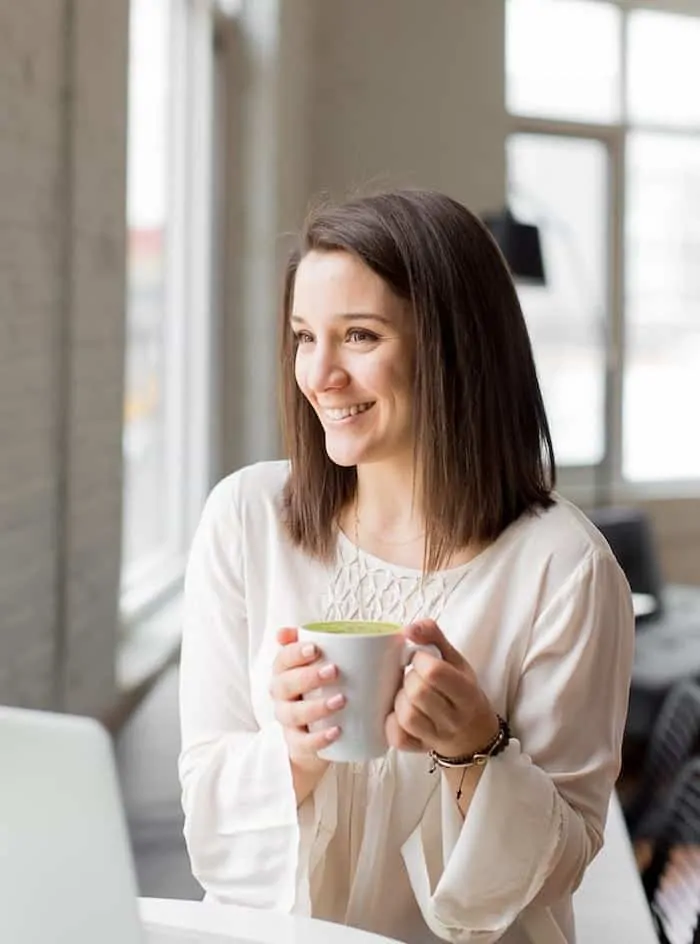 My Non-Toxic Makeup Routine
I'll begin by saying, this is not my wheelhouse at all. I'm not a makeup girl and never really have been. I'm into a very simple and minimal look (as you can probably tell from all my photos), and this entire routine takes me about 5 minutes.
I'm sure many of you have a similar routine to this, so hopefully, you'll find some new products that might be worth trying!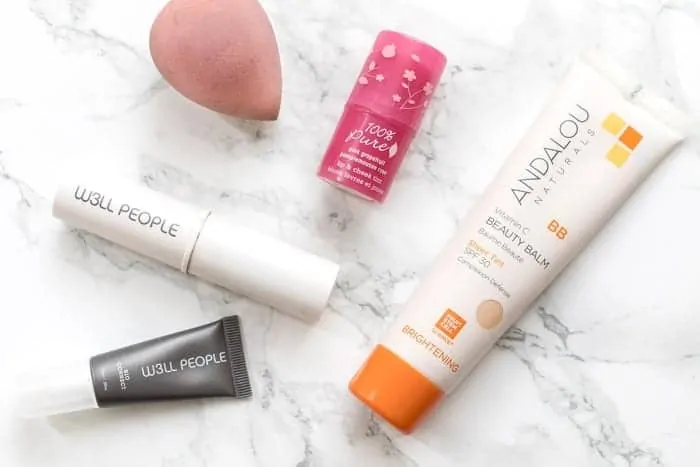 For my face, here is what I use:
STEP 1: And it's a super simple process. Once I've got my face cleaned and moisturized, I do a layer of tinted moisturizer. I have sensitive skin so using foundation just doesn't work for me. Plus, it often feels too heavy and provides too much coverage. I have been using this one for years and love it. It's light, it provides just a little bit of coverage and also contains SPF so it's protecting my skin as well.
STEP 2: Then it's on to my under eyes. I just dab a bit of concealer below my eyes, as well as any pimples that need covering up (yes, I get pimples!), and smooth it over with a beauty blender or my fingertips.
STEP 3: The final step is my cheeks! I just do a swipe of the cheek tint right on my cheekbones and smooth it over with my fingers. Then a few dabs of highlighter, blend that in and then it's time for eyes!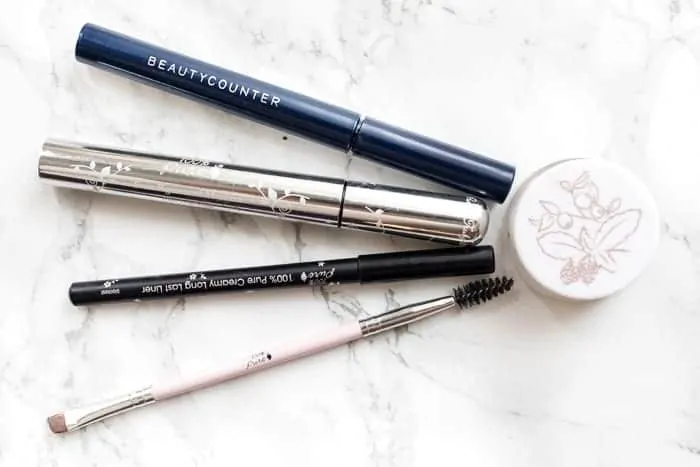 For my eyes, here is what I use:
STEP 1: This is a fairly new part of my makeup routine, but I now always fill in my brows. I can't believe how much of a difference it makes. Sometimes this is all I ever do!
STEP 2: I do a little line of black eyeliner on my upper lid. I'll go a bit darker with the black if I'm going out, or lighter if it's just a casual look.
STEP 3: I start by curling my lashes and then I do two layers of mascara. The first lengthens my lashes and the second one kind of fills them out and makes them look more voluminous. I've considered getting lash extensions, but I just don't want to look like I'm always wearing makeup. So I'm happy with plain old mascara.
And that's my routine!
As you can tell, I'm definitely bare bones when it comes to makeup 🙂 Most days you'll find me makeup-free because I'm happy to just be in my kitchen cooking up a storm or filming videos. Don't need makeup for that!
Now I'd love to hear from you: what are some of your non-toxic makeup essentials? If you have some favorite brands or products, please share them below! And of course, if you have any questions about my non-toxic makeup routine or non-toxic products in general, I'm always here to help ♡
Watch my Non-Toxic Makeup Routine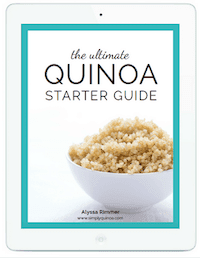 New to cooking quinoa? Grab your FREE Quinoa Starter Guide!
Become part of the Simply Quinoa community and receive weekly emails with exclusive content that I only share in email, as well as my in-depth guide to starting your quinoa journey.