Take a 5-day road trip from San Francisco to LA and experience the beautiful California coast. Drive along Highway 1, visiting national parks and redwoods!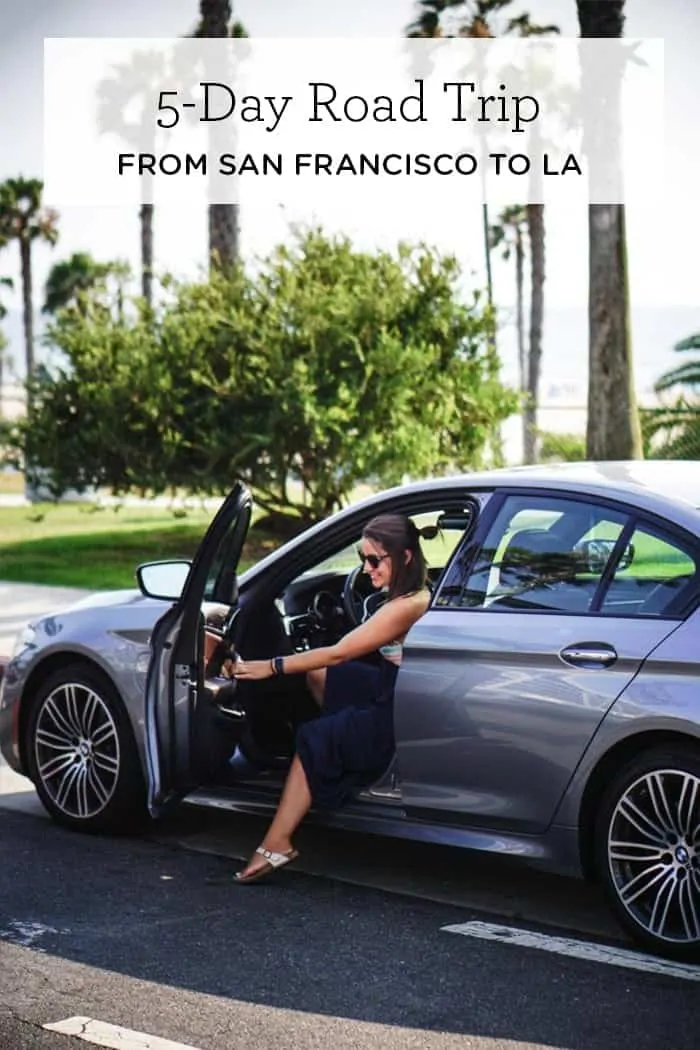 About two weeks ago, Matt and I went on an epic road trip to celebrate my 30th birthday! I love to travel and don't love being the center of attention (i.e. a big party), so my ideal way to ring in a new decade? Exploring somewhere I've never been with my best friend by my side.
At first, we were thinking Europe, but then Matt suggested a road trip down Highway 1. It was perfect! We would get tons of quality time together and I had never been to the California coast. So we packed our bags and set off!
I got tons of recommendations from you guys via Instagram, which was SO awesome, and even though we didn't get to them all, I've included them all down below!
This post is definitely image heavy, so if looking at our vacation pics isn't your thing, just scroll down the text parts. I've detailed what to do and where to eat in the places we stopped. I also vlogged the trip, so you can watch the video below for a quick(er) overview!
Road Trip from San Francisco to LA
Day 1: Sacramento > San Francisco > Monterey
We started by flying from Portland to Sacramento where we picked up our car. I partnered up with BMW for this trip and they gave us the most amazing car. It was a 2018 530e which is one of their newest electric cars. It was sleek, it was comfortable, it was luxurious and it was super fun to drive!
Once we picked up the car (just outside of Sacramento), we hit the road and headed towards San Francisco. Both Matt and I have spent time in San Fran so we didn't actually stop. We did make sure to drive over the Golden Gate Bridge though! Unfortunately, it was super foggy and we weren't able to see much, but it was still a fun experience!
We had fog pretty much the whole way down to Monterey, but we still stopped a few times to take pictures and see the coast. We got to Monterey around 6pm, found dinner down by the water and went to bed!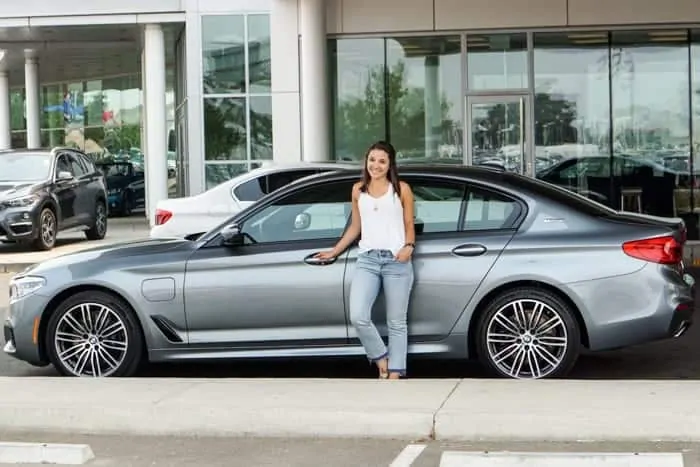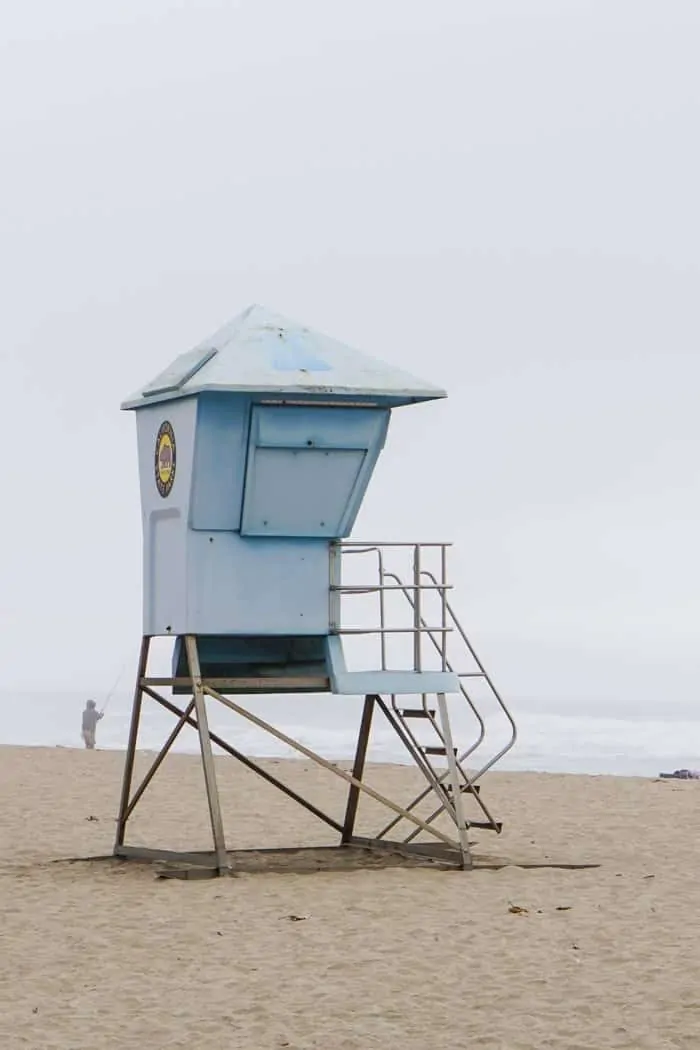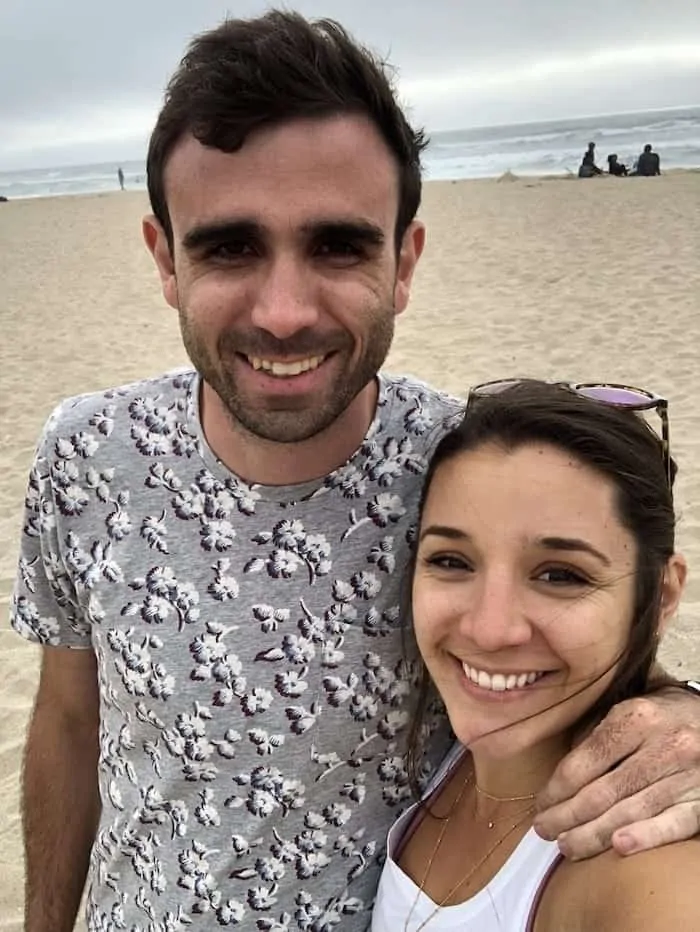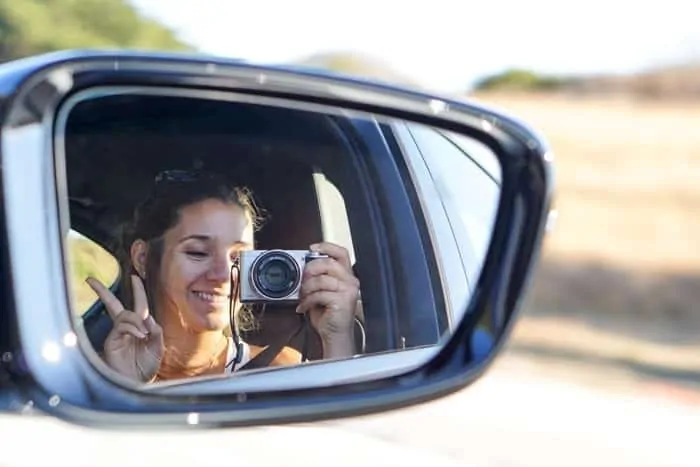 What to do in Monterey:
Aquarium
Walk the Pier
Ghiradelli
Whale Watching
Where to eat in Monterey:
Rosines

Monterey's Fish House
Schooner's Coastal Kitchen (we had dinner here and it was great)
Old Monterey Cafe
Hula's Island Grill
Massaro & Santos
First Awakenings
Paprika Falafels

Day 2: Monterey > Carmel > Big Sur > San Lewis Obispo
Our second day was my BIRTHDAY and what I really wanted to do was hike in Big Sur, so we got up early, grabbed coffee and tea and did a quick little walk around the Monterey Pier. We watched the boats for a bit and looked for otters.
We were about to give up, when all of a sudden one popped up underneath a pier we were next to. We were all alone, he/she was all alone and it was amazing! We just watched it munch away on mussels, happy as can be. Such a great way to start the day.
From there we drove down to Carmel, which is about 10 minutes away, to check out the beach and have some breakfast. The beach was absolutely stunning! White sand dumped into the bright blue water. There were dogs everywhere too which I loved!
We found a simple breakfast place that served local produce, had smoothies, green juices, and matcha. It was just what we needed to fuel up for our hike in Big Sur!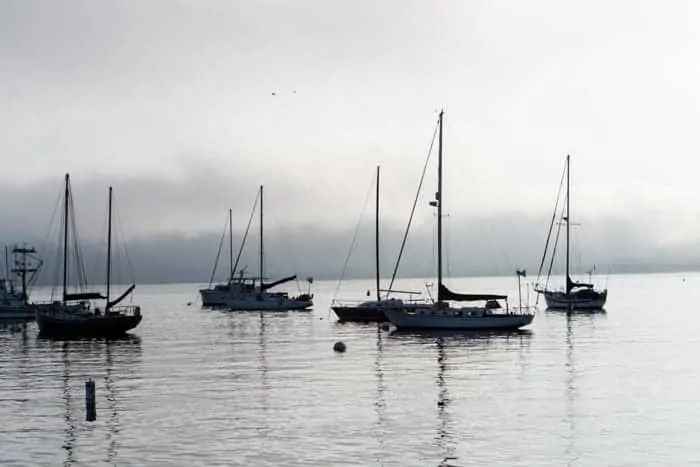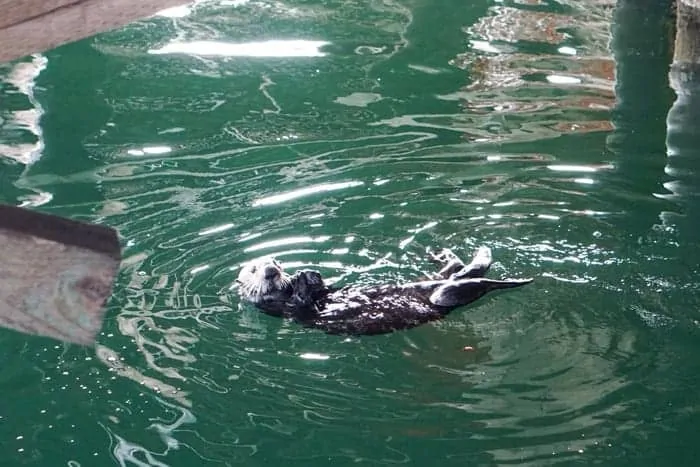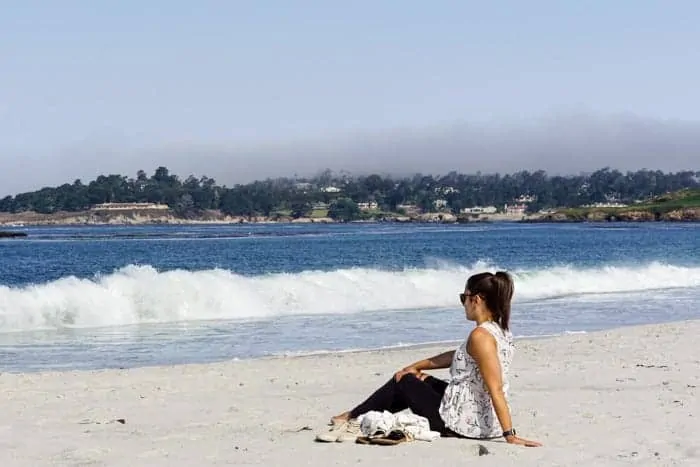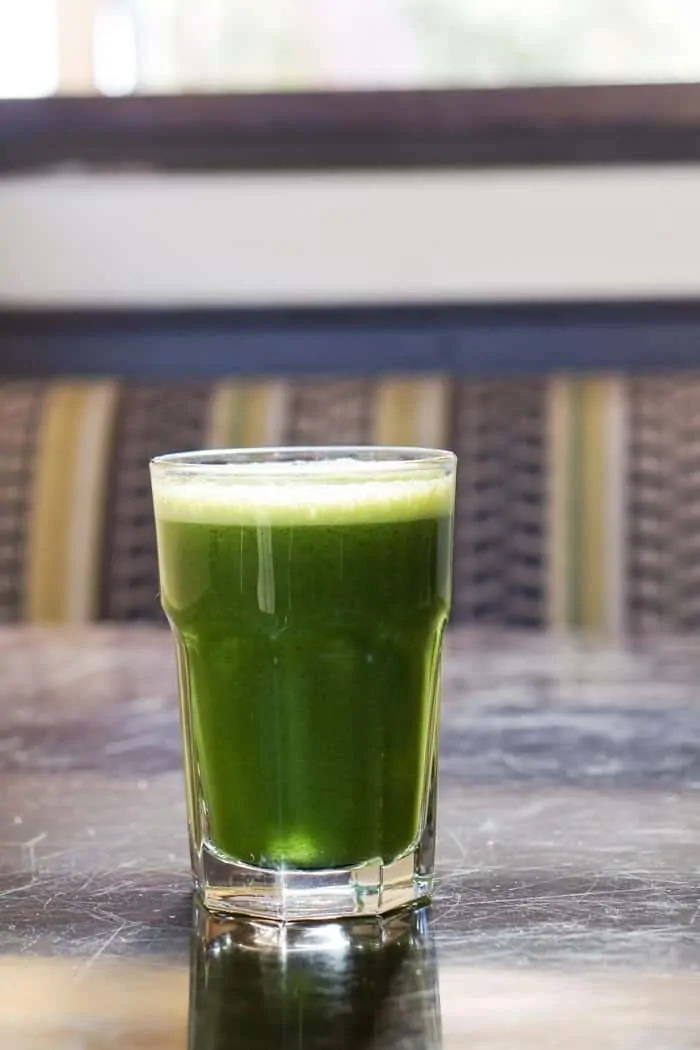 Along the way, we stopped at two major stops: Bixby Bridge and McWay Falls. Unfortunately for us, there was fog along the whole stretch so we couldn't really see anything. The bridge was covered in fog, but we saw a few small glimpses of that beautiful little beach. Certainly not the views I was hoping for though!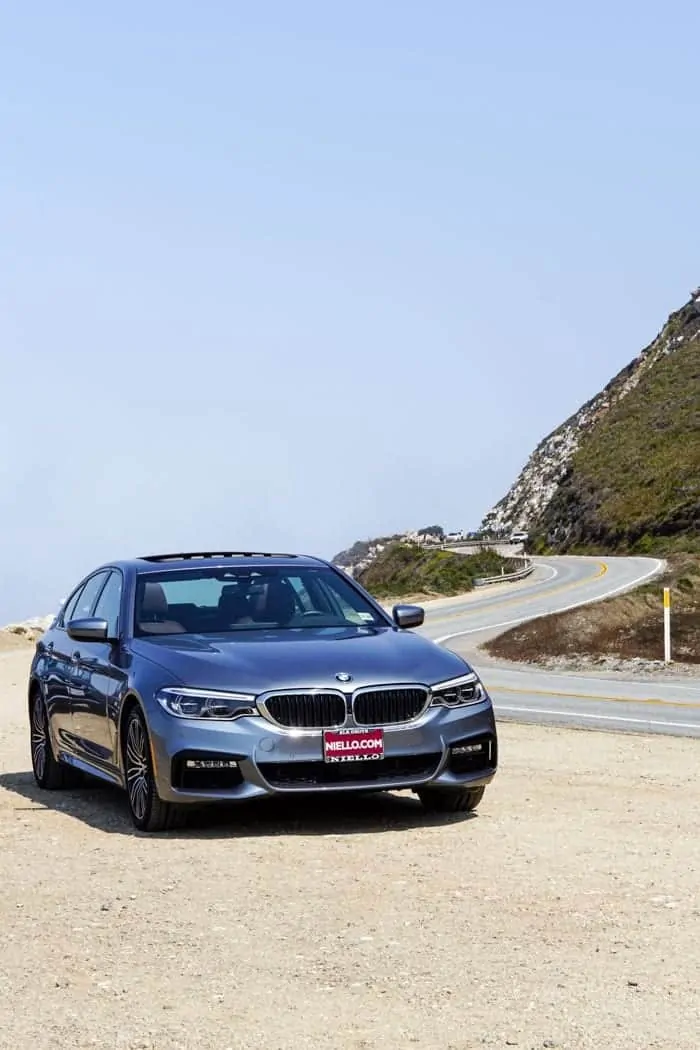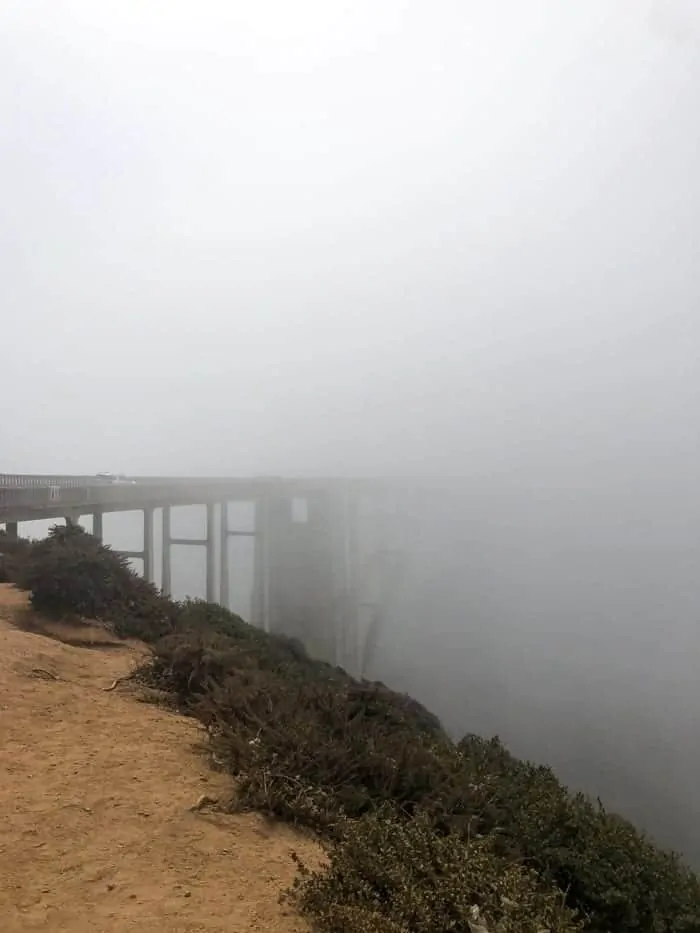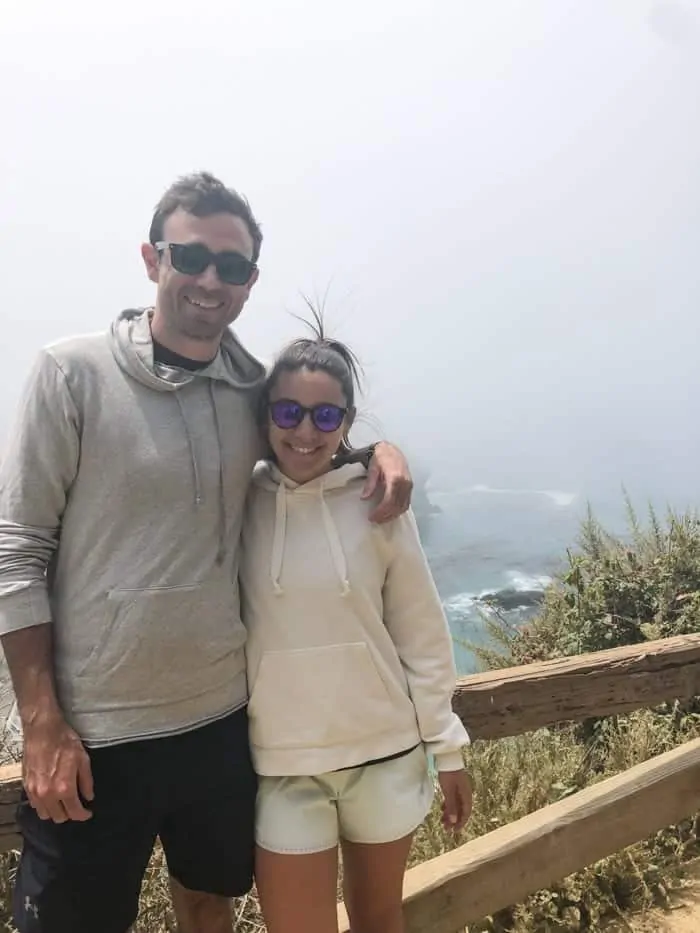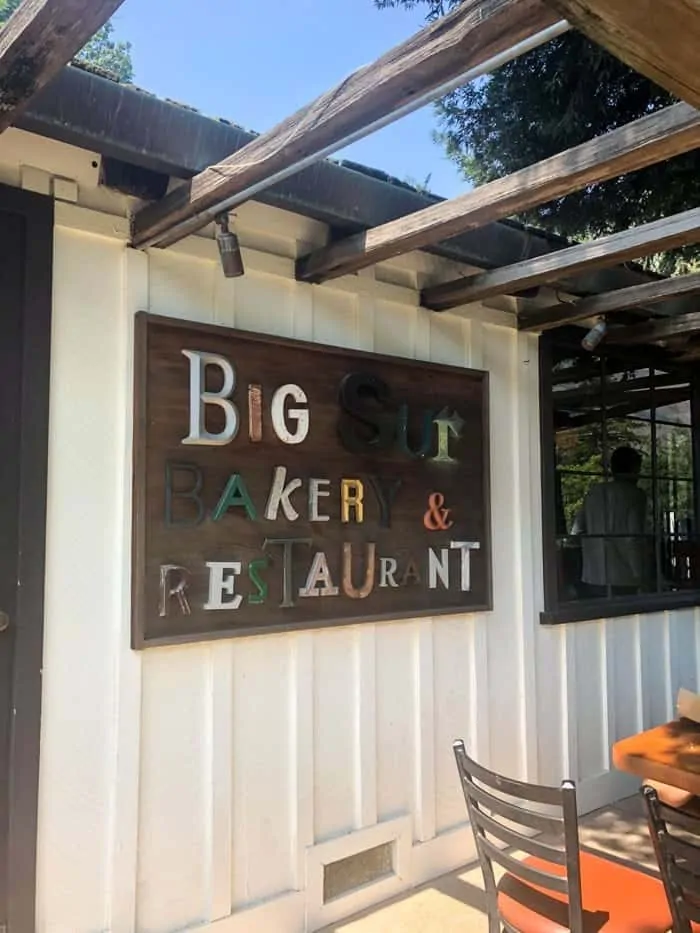 For our hike, we chose Lime Kiln State Park. It's right off Highway 1 and is a beautiful, very easy walk through a forest of Redwoods that leads to a really pretty waterfall. You can also hike up to a little vista point! I think in total the "hike" took us about 1.5 hours and was quite moderate. A great little pit stop to get your legs moving after being in a car for most of the day.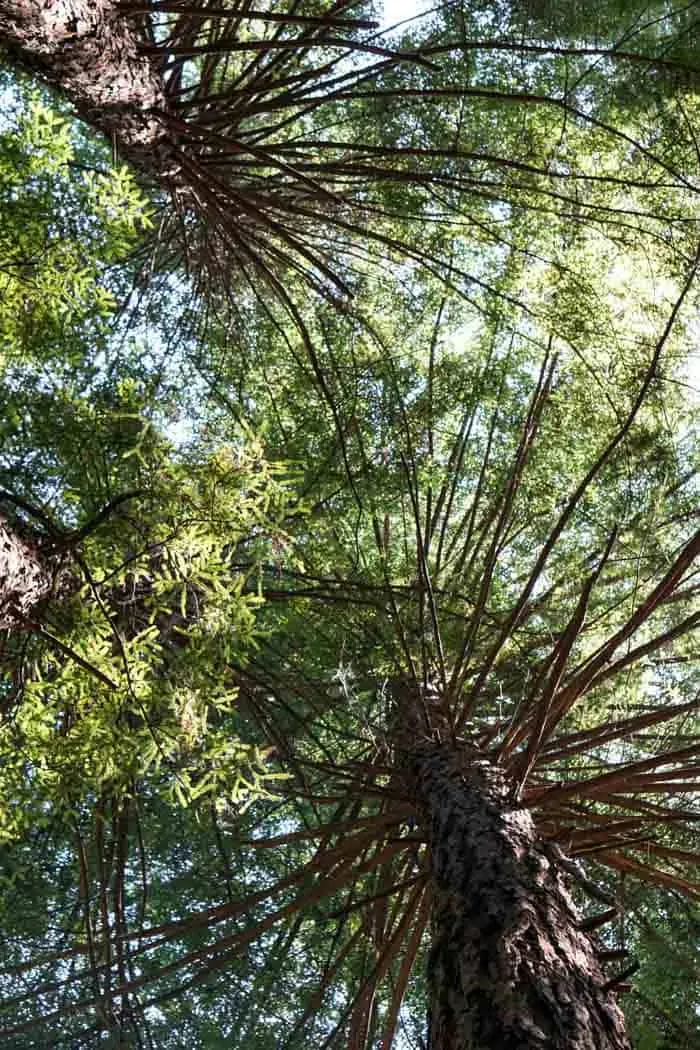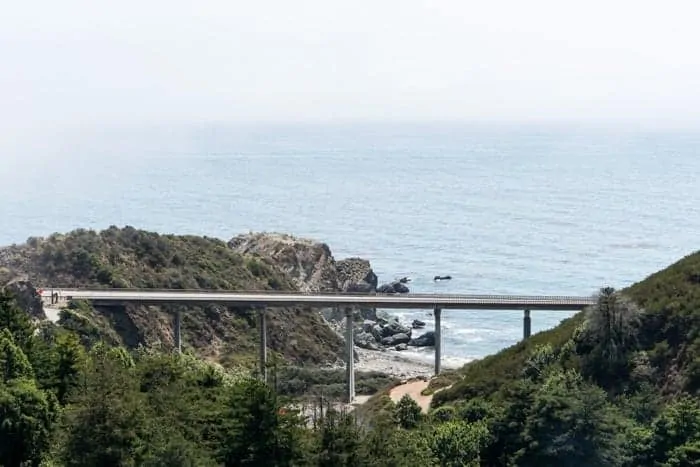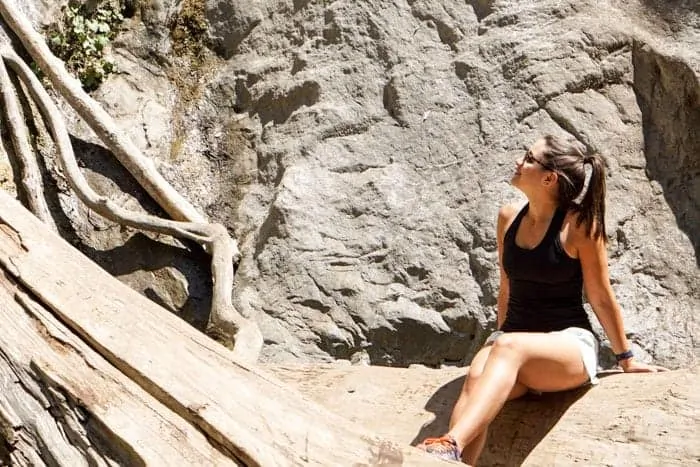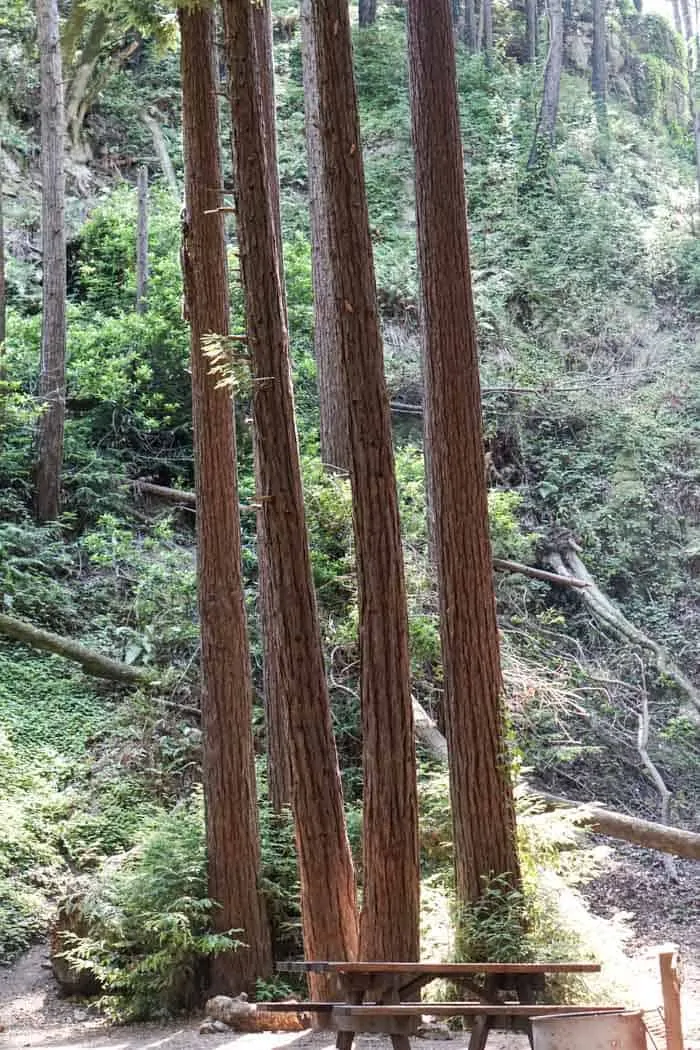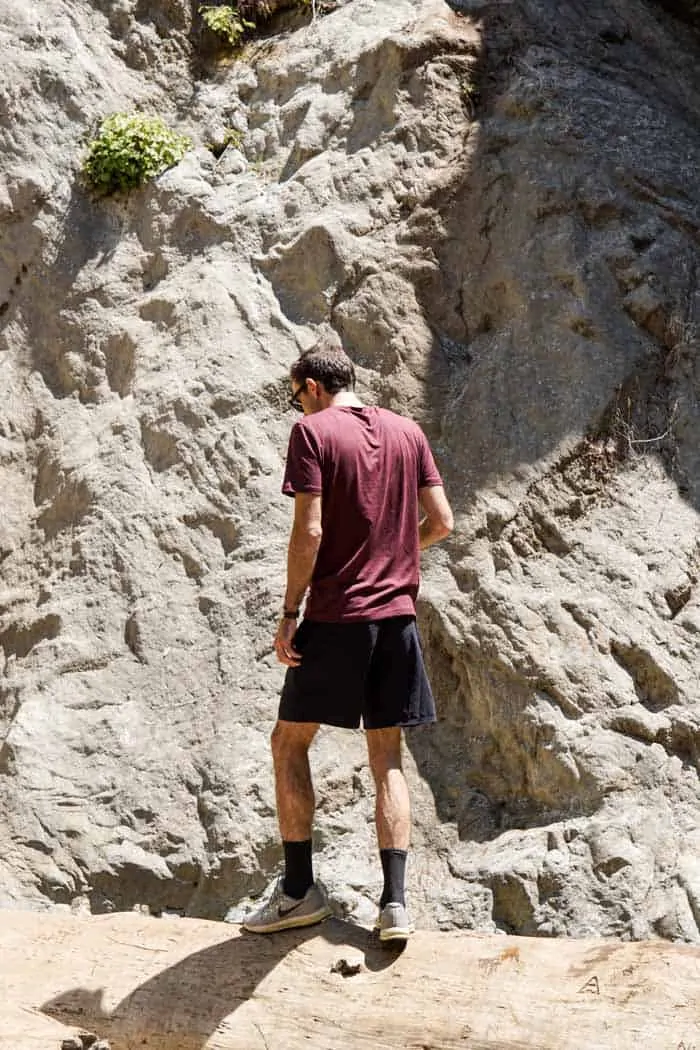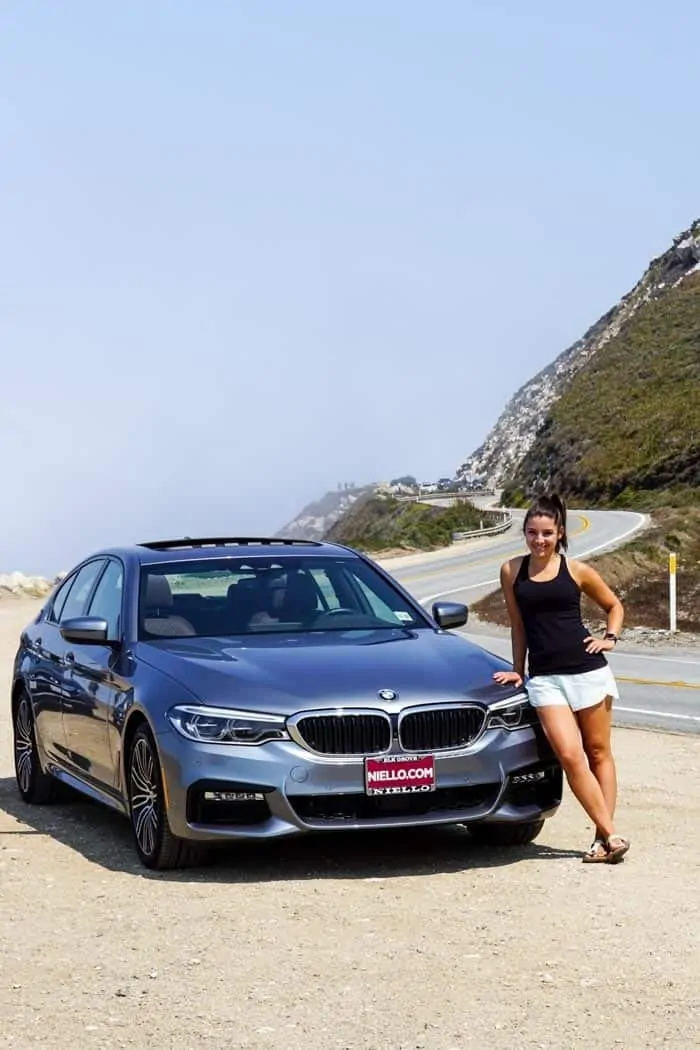 We finally ended up in San Lewis Obispo to celebrate my birthday! We settled into the hotel, then headed out for drinks and dinner. We stopped by a few outdoor bars and then had great dinner at Korbel by Blue.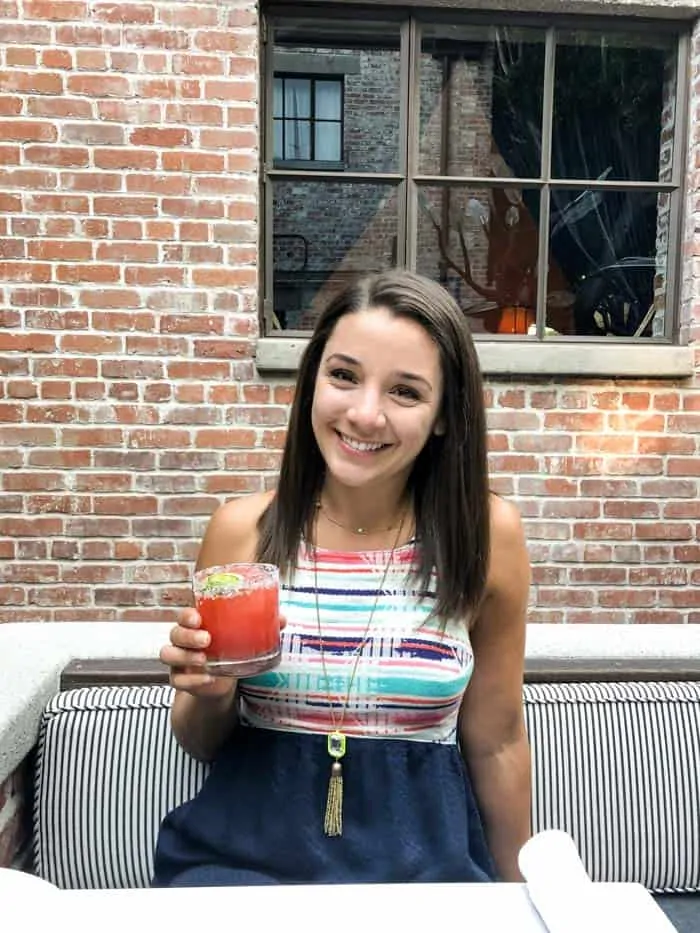 What to do in Carmel, Big Sur & SLO:
17 Mile Drive (Carmel)
Carmel Beach
Bixby Bridge
McWay Falls
Phiffer Beach
Sand Dollar Beach
Lime Kiln State Park
Where to Eat in Big Sur & SLO:
Carmel Belle (breakfast in Carmel)
Casanova (Carmel)
Big Sur Bakery
Nepenthe (Big Sur)
Ventana (Big Sur)
Granada Hotel & Bistro (SLO)
SLO Brew
Whole Food Market (SLO)
Korbel at Blue (SLO)

Day 3 – 5: Santa Monica, Venice, LA
Our course, our California road trip from San Francisco ended in LA! This was my first time visiting, so I was super excited to explore all the amazing, healthy food options. We stayed in Santa Monica, which was perfect. It was centrally located, there were lots of things to do in the area and it was easy to get around to other areas. We stayed on the coast the whole time, explored Venice, drove through Malibu, and even went for a little hike.
What I loved most about this area was the little scooter situation. Similar to bike share, they have an electric scooter share program, which you can zoom around from town to town really easily. It was also super affordable.
There's so much to do in this area, that I'm sure I can't cover it all, but I've put my picks from our time there down below!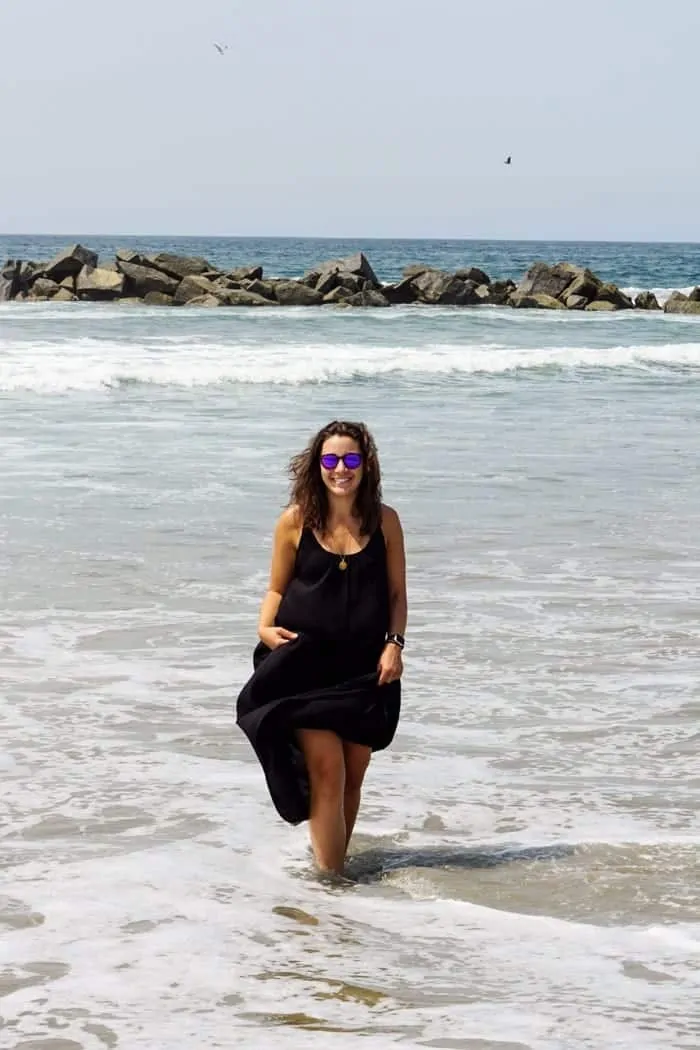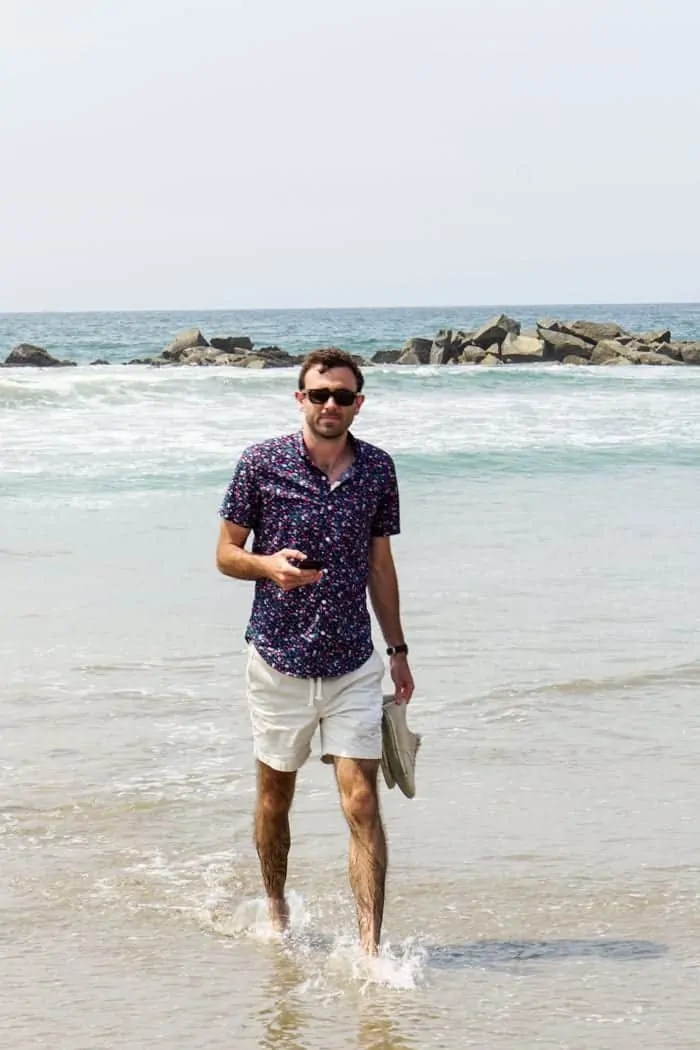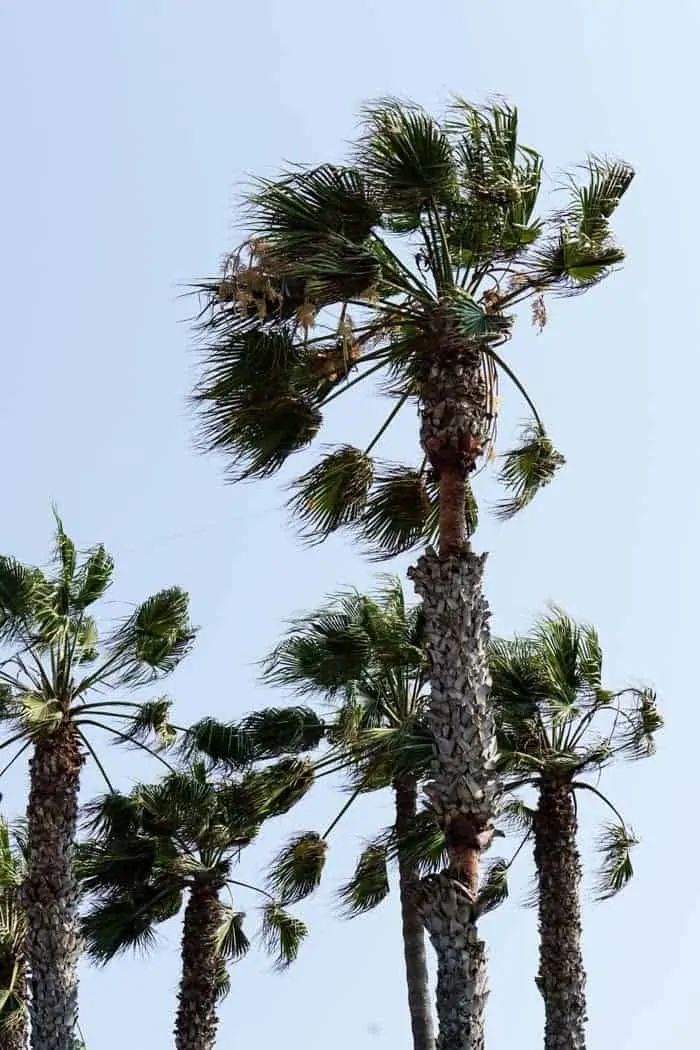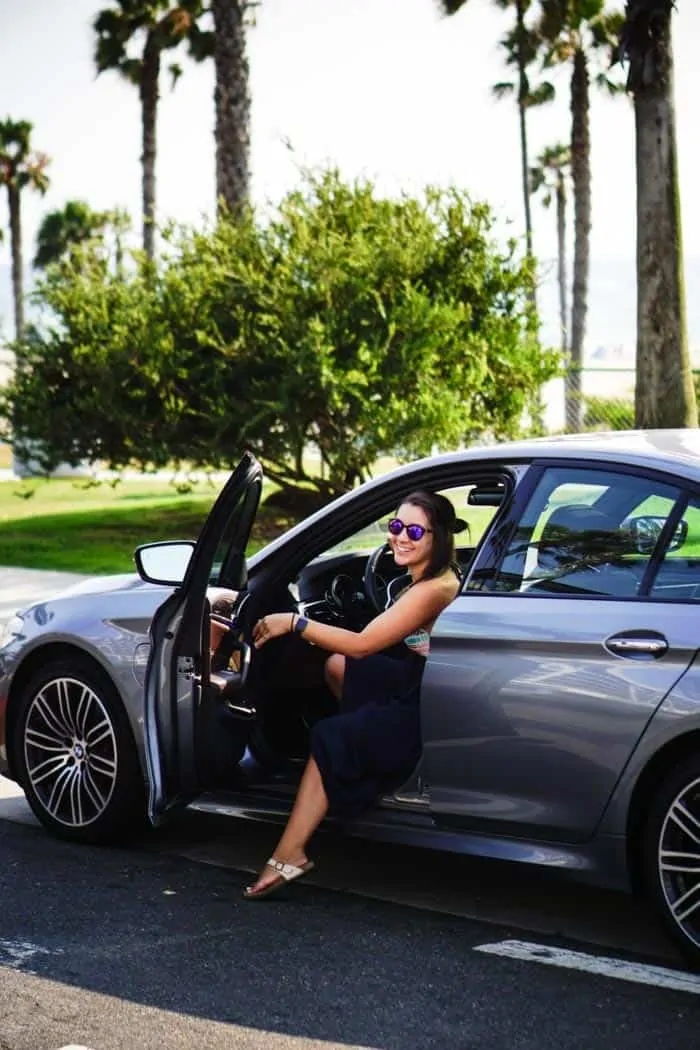 What to do in Santa Monica & Venice:
3rd Street Plaza (Santa Monica)
Beaches in Santa Monica & Venice
Santa Monica Pier
Venice Canals
Venice Boardwalks
Shopping on Abbot Kinney Road
Malibu Pier
Hiking in Temescal Canyon
Where to eat in Santa Monica & Venice:
Sugarfish (both)
Butcher's Daughter (Venice)
Erewhon Market (both)
Plant Food & Wine (Venice)
Rose Cafe (Santa Monica)
Matcha Cafe (Venice)
And that concludes our road trip from San Francisco to LA!