90 seconds. I kid you not.
That's all you need to make this super-charged breakfast quinoa.
And what's better? This is the kind of breakfast that you can feel great about. The kind that's packed with protein, fiber, healthy fats, vitamins and minerals. The kind that gives you lasting energy throughout the day. The kind that fills you up and keeps you full for hours.
So there's no more excuses. No more cutting corners. No more skipping meals. No more avoiding your morning meal because you simply "don't have time" to eat.
Trust me, your body will thank you for sparing those 90 seconds from your morning routine to fuel yourself up with this bowl of goodness.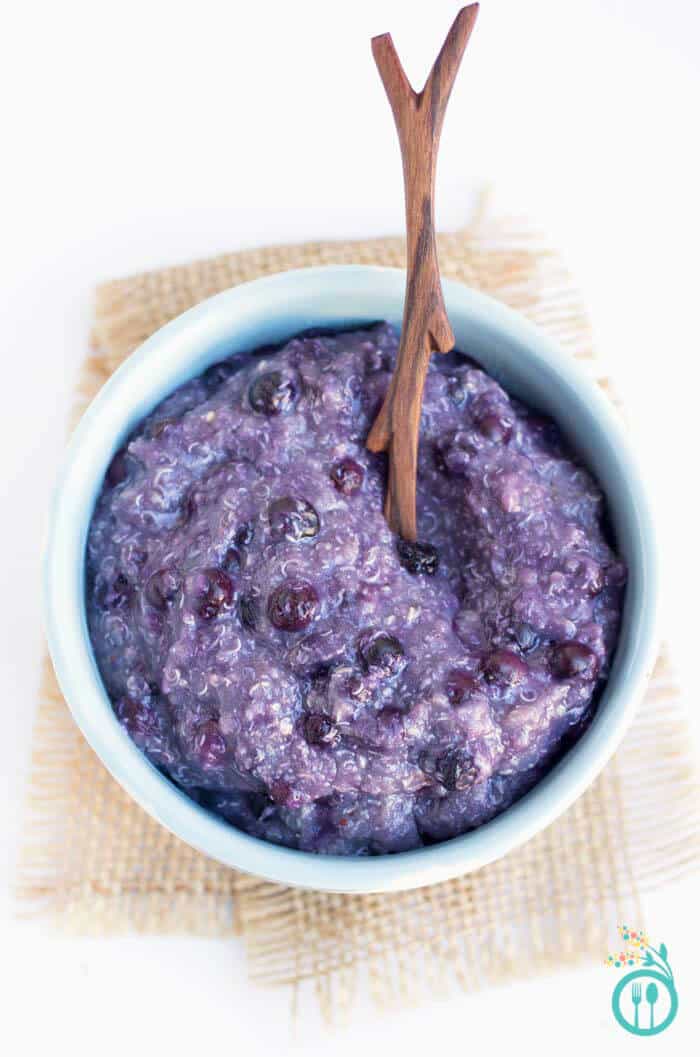 You already know I'm a big fan of having quinoa flakes and quinoa porridges for breakfast. I make it at least a few times a week, and often even more because I'll have a bowl as a snack later during the day because they take no time to make and you can load them up with good-for-you ingredients.
Quinoa is the ultimate breakfast food because it's a complex carbohydrate, meaning that it takes your body longer to digest it which gives you more energy, keeps your blood sugar more stable (no mid-morning crash) and helps to keep you fuller for longer.
Basically it gets an A++ in the breakfast department.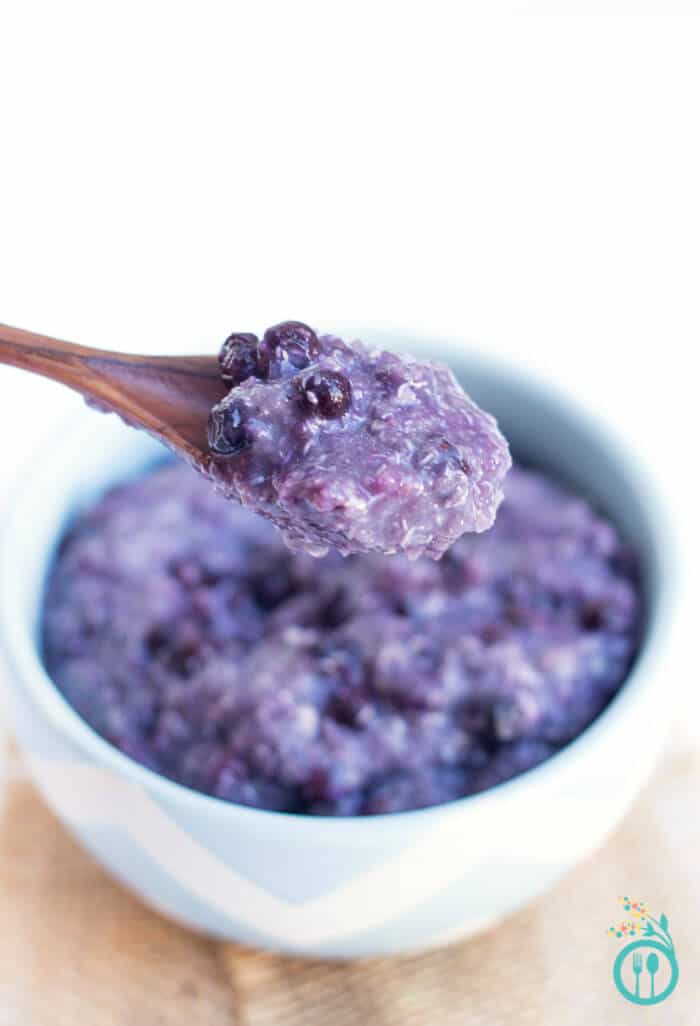 Typically, my quinoa breakfast bowls either involve chocolate or some sort of nut (my two favorites being my hot chocolate version and my maple-pecan version ). I don't tend to go in the fruit direction – probably because I like to save my fruit for smoothies or snacks – but this blueberry version is changing my tune.
It tastes like blueberry pancakes with every bite, which is amazing because that's hands down one of my favorite breakfasts in the world (especially when my Dad makes them for me). And yes, now I'm realizing I need to drizzle this in maple syrup next time around…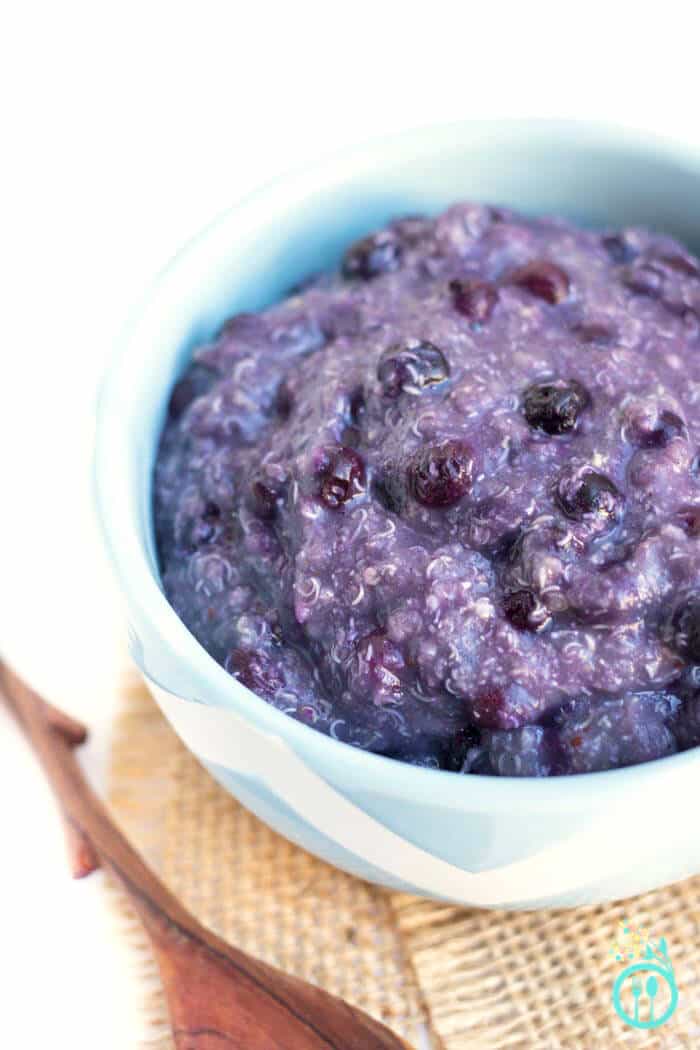 If there was a word for faster than instant, I'd use it for this recipe. Because you know those packages of  "instant" oatmeal? The kind that come in a box and you just add water, pop in the microwave and stir? This is just as easy, faster to make and SOOO much better for you.
No chemicals. No added sugars. No preservatives. And 100% gluten, dairy, soy and nut-free. Wahoo!
All you need to make this tasty blueberry breakfast bowl are a few simple ingredients and 90 seconds. Just add everything into your pot, stir and serve. It's that easy!
90-Second Blueberry Breakfast Quinoa
All you need to make this tasty blueberry breakfast bowl are a few simple ingredients and 90 seconds.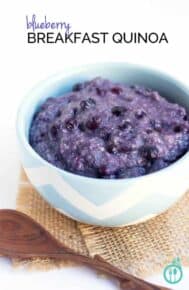 Instructions
Add all ingredients into a small sauce pan. Bring to a boil, reduce to simmer and cook until thickened, 60 - 90 seconds.

Serve immediately.
Notes
For the sweetener, I used 2 packets of stevia. Any other sweetener would also work, just go with what you enjoy. Maple syrup would be delicious, chopped dates would be great, or maybe you think it's sweet enough as is!
Nutrition
Calories:
374
kcal
|
Carbohydrates:
42
g
|
Protein:
19
g
|
Fat:
15
g
|
Saturated Fat:
1
g
|
Cholesterol:
5
mg
|
Sodium:
98
mg
|
Potassium:
458
mg
|
Fiber:
7
g
|
Sugar:
11
g
|
Vitamin A:
625
IU
|
Vitamin C:
14.7
mg
|
Calcium:
181
mg
|
Iron:
4.4
mg
Filed Under:
 Other quinoa breakfasts you might enjoy: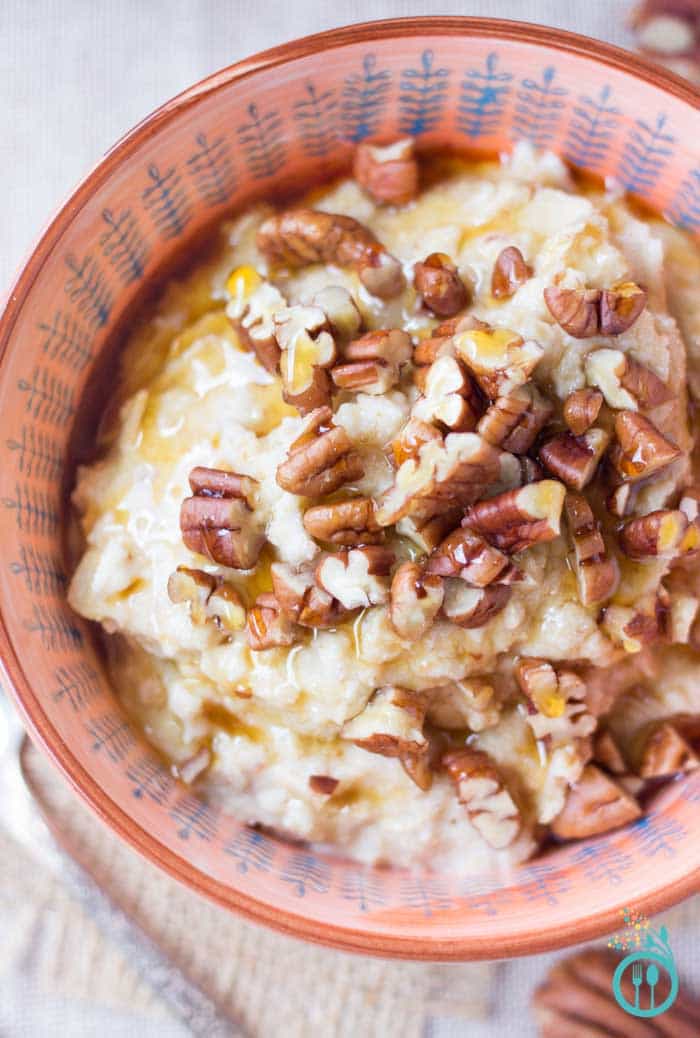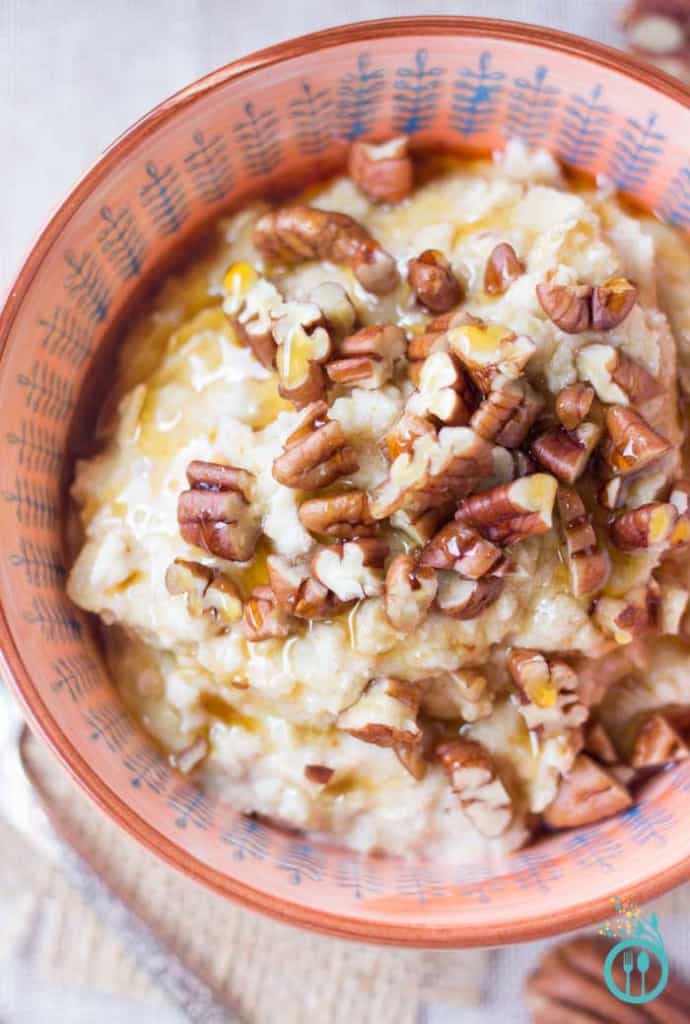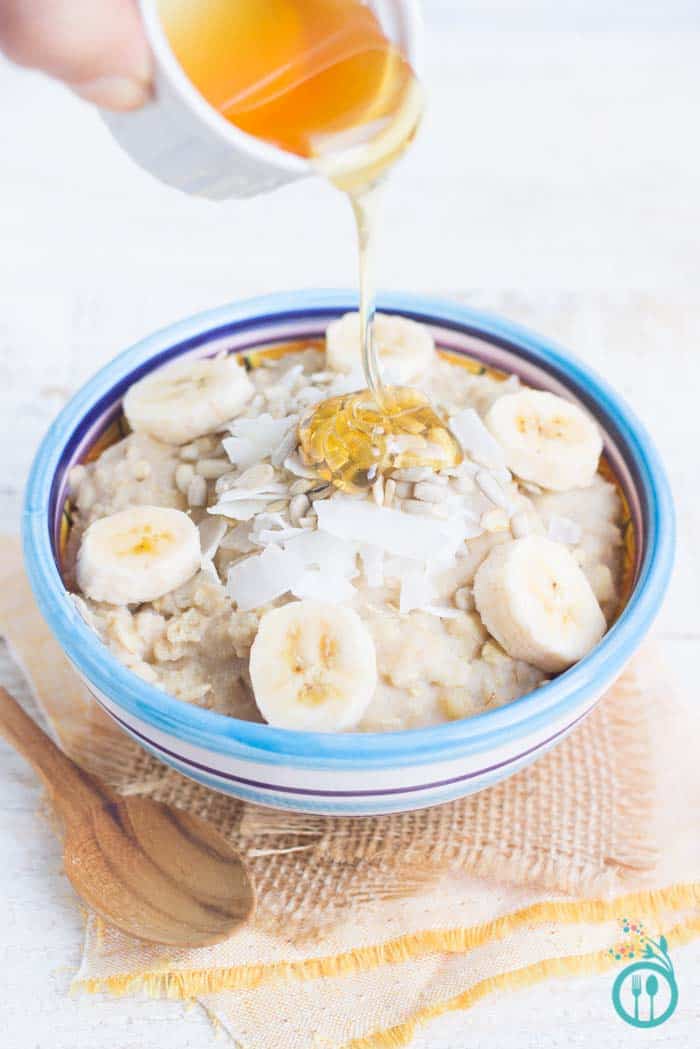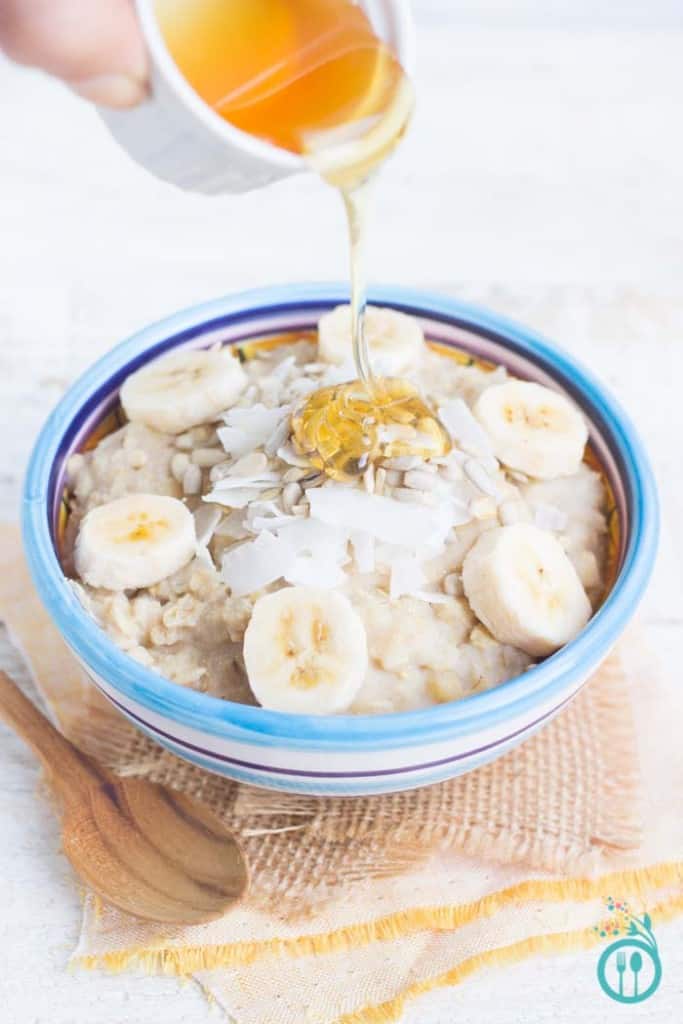 Recovery Quinoa Breakfast Bowl