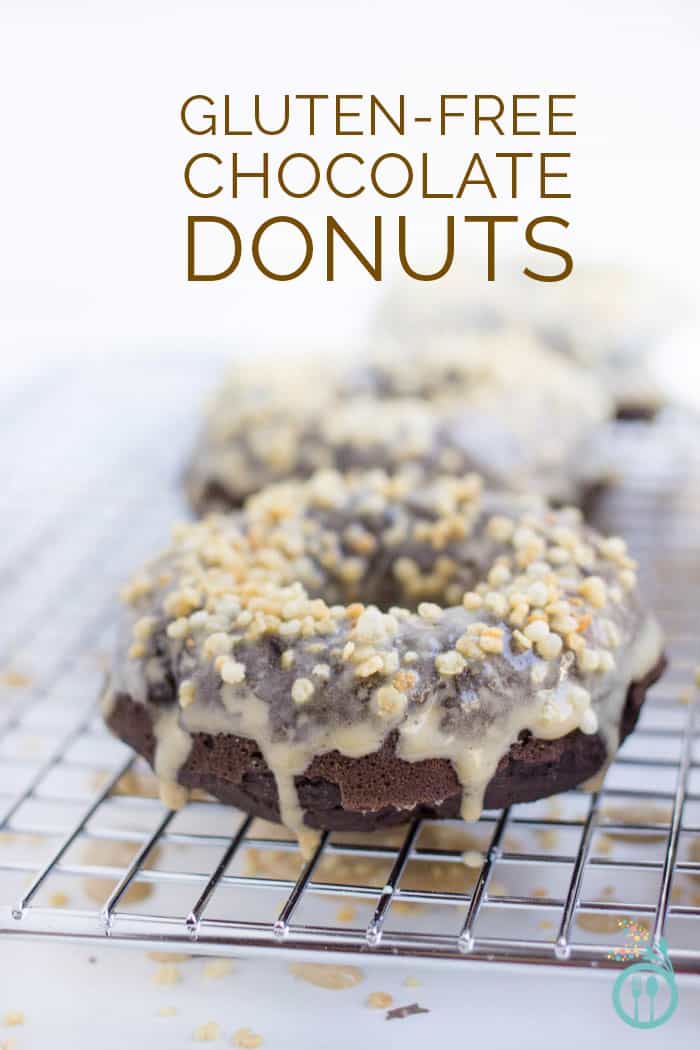 I used to say I could go either way with chocolate donuts. If I had my choice, it would always be a warm cake donut dusted in cinnamon sugar. I'm not sure if it was that the chocolate donut options I had just didn't taste like real chocolate or that I didn't like the glaze, but they weren't for me.
Until now.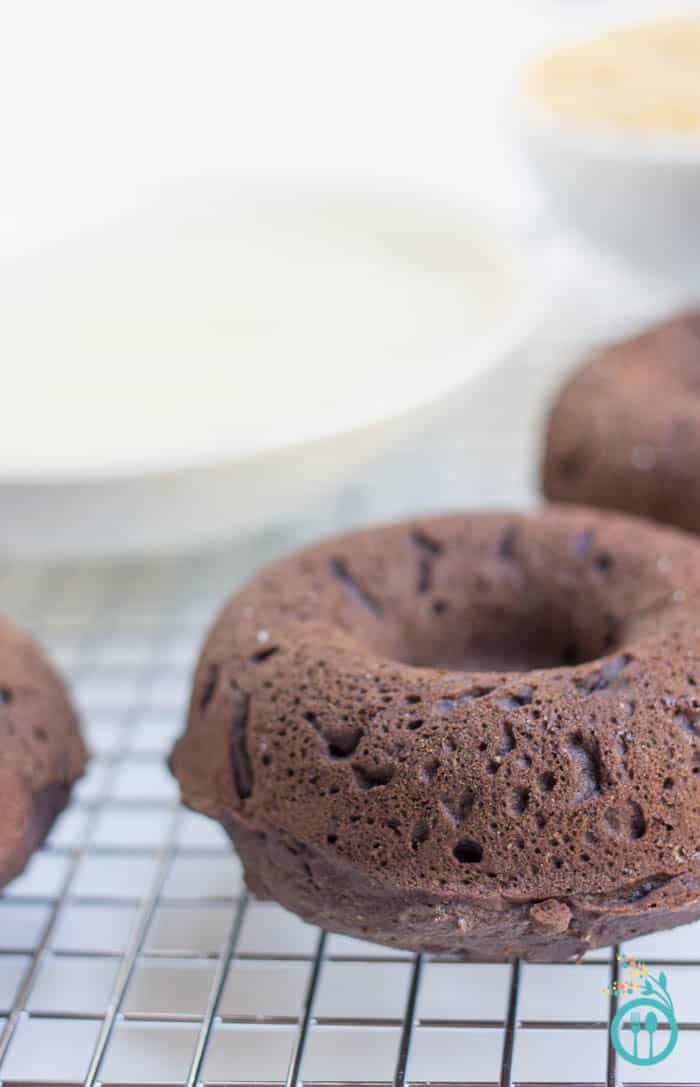 For my third recipe with Bob's Red Mill 1-to-1 Baking Flour, I really wanted to put it to the test. As it claims on the packaging, you can substitute the flour 1 for 1 in any traditional recipe.
I knew I wanted to go the sweet route because, well, I love sweets. Needing a little inspiration in what direction to go in, I decided to let Matt influence where we'd take this recipe. But here's the thing, he's not a dessert person and usually when I ask him what he's craving, he'll say, "Something savory."
To my surprise he said he wanted donuts.
Donuts? Really?
Well alright then, donuts it is.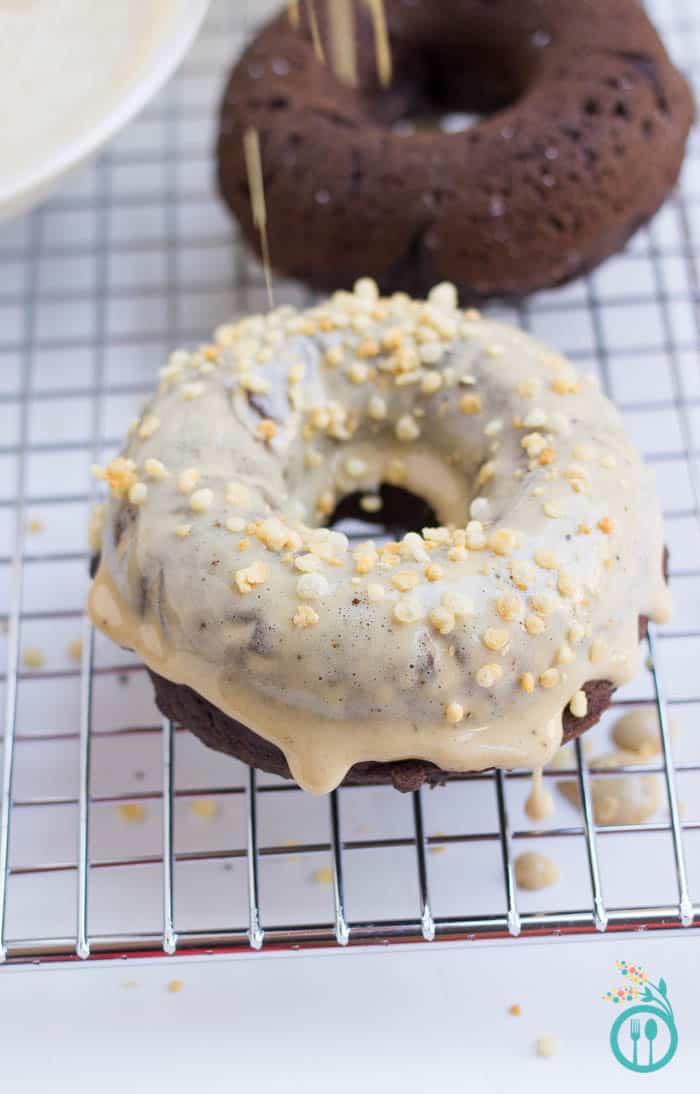 I have a donut pan, but have yet to share an actual donut recipe with you. In truth, I haven't actually made donuts in the pan yet, but we'll just pretend I didn't say that.
I found a recipe for chocolate donuts from Joy the Baker which sounded fairly easy and didn't use much flour so I knew it would be a good test for my Bob's Red Mill flour experiment.
I followed the recipe almost exactly, using gluten-free flour, coconut oil and almond "buttermilk". I was wary of how they would turn out – I had no clue what to expect with the batter or baking time – but they were perfect.
And when I say perfect, I mean truly perfect.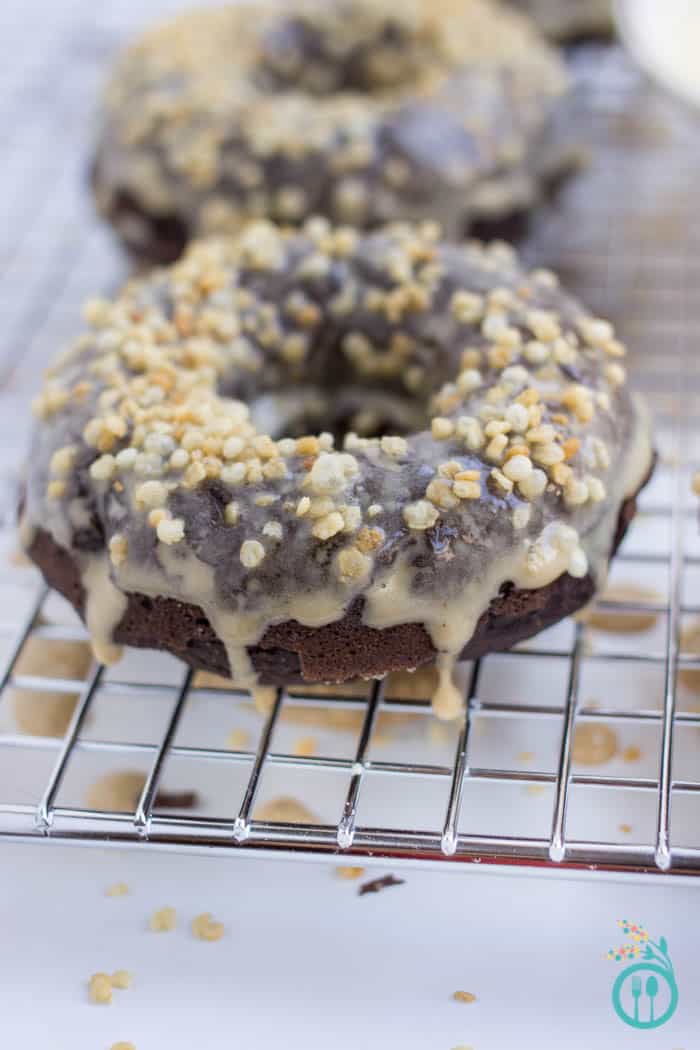 The donuts are fluffy and light, while still having a little spring. They're chocolatey. They're sweet. But they're not too sweet. They're decadent. And they're not fried.
After making this recipe, I'm a total baked donut convert. Especially baked gluten-free chocolate donuts!
But we're not stopping there…
I wanted to take these beauties to the next level. How? With an espresso glaze and quinoa crispies. The glaze only uses 2 ingredients and the quinoa crispies add a nice little crunch with each bite.
I don't often rave about how happy I am with a recipe (even though I don't ever post ones that I'm not super happy with), but these are just so, so good. We ate them in like two days and now I'm going to be making lots of other flavor combinations.
I'm thinking pumpkin spiced or a chai-spiced donut next. Mmm the possibilities!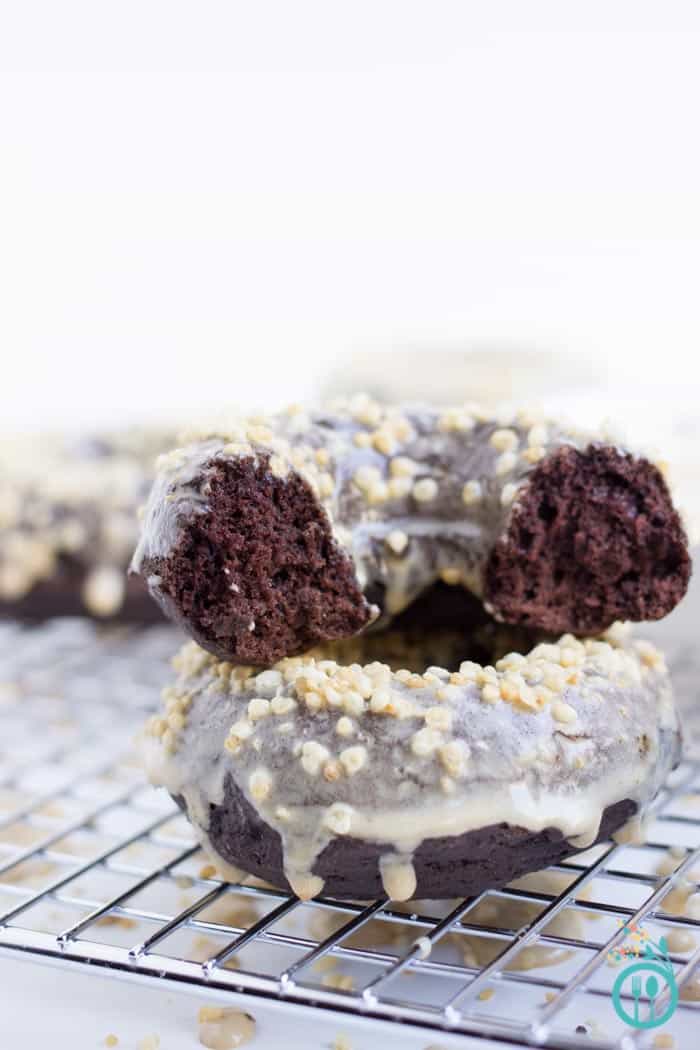 In addition to today's new recipe, I'm also thrilled to offer a fabulous giveaway with the folks at Bob's Red Mill. One lucky winner will be chosen to win a gluten-free goodie pack of all my favorite products! The package will include:
Enter below for your chance to win – good luck!!
Baked Gluten-Free Chocolate Donuts
The donuts are fluffy and light, while still having a little spring. They're chocolatey. They're sweet. But they're not too sweet. They're decadent. And they're not fried.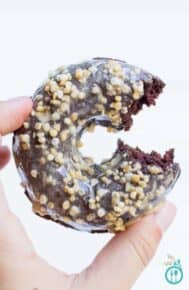 Instructions
Preheat oven to 325 degrees F. Spray a

donut baking pan

with cooking spray and set aside.

Whisk together dry ingredients (along with the sugar) in a mixing bowl.

In a separate bowl, beat together wet ingredients (milk, vinegar, egg, coconut oil and vanilla) until smooth.

Add wet ingredients into dry and whisk together until combined.

Portion batter into donut pan, filling each milk until three-quarters full. Bake on center rack for 13 to 14 minutes or until a toothpick inserted into the center of one donut comes out clean.

Remove and cool in the pan for five minutes, then turn out onto a wire rack and cool completely. Once cool, glaze and sprinkle with quinoa crispies.

Enjoy!
Nutrition
Calories:
297
kcal
|
Carbohydrates:
49
g
|
Protein:
3
g
|
Fat:
11
g
|
Saturated Fat:
8
g
|
Cholesterol:
27
mg
|
Sodium:
253
mg
|
Potassium:
64
mg
|
Fiber:
3
g
|
Sugar:
29
g
|
Vitamin A:
40
IU
|
Calcium:
47
mg
|
Iron:
1.4
mg
Filed Under:
While I was compensated by Bob's Red Mill for this post, all opinions are my own.