How to make a clay mask at home. This Healing Honey Clay Mask is super hydrating as well as pore cleansing which makes it great for dry and acne-prone skin.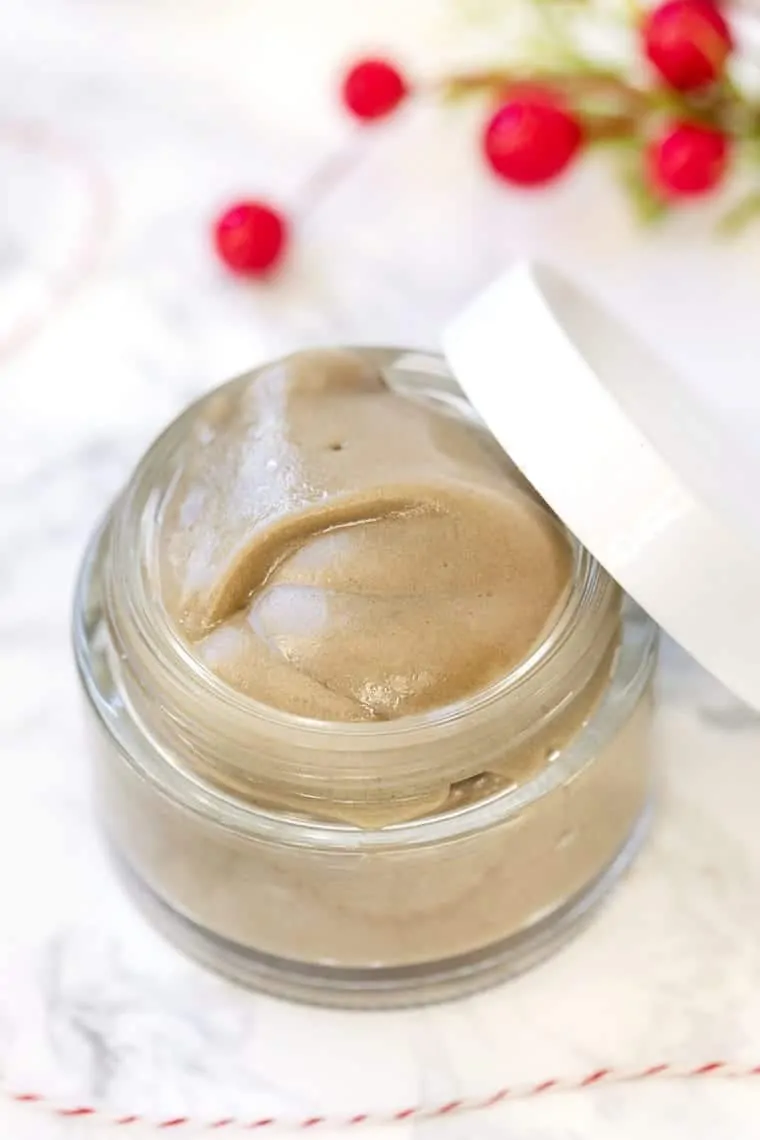 I'll admit it: I'm addicted to face masks. They have become part of my self-care ritual – I try to do one at least twice per week and they always make me feel so good.
But I realized this face mask addiction has started to get a little pricey. See I love buying and trying new face masks. If I find a new brand, see a new natural skincare store, get a recommendation for a friend, I buy it. I probably have 15 face masks in my bathroom right now.
But as I've started to look closer at the labels, I realized that a lot of the ingredients I already had at home. So today we're recreating one of my favorite store-bought face masks: a healing (and super hydrating) honey clay face mask.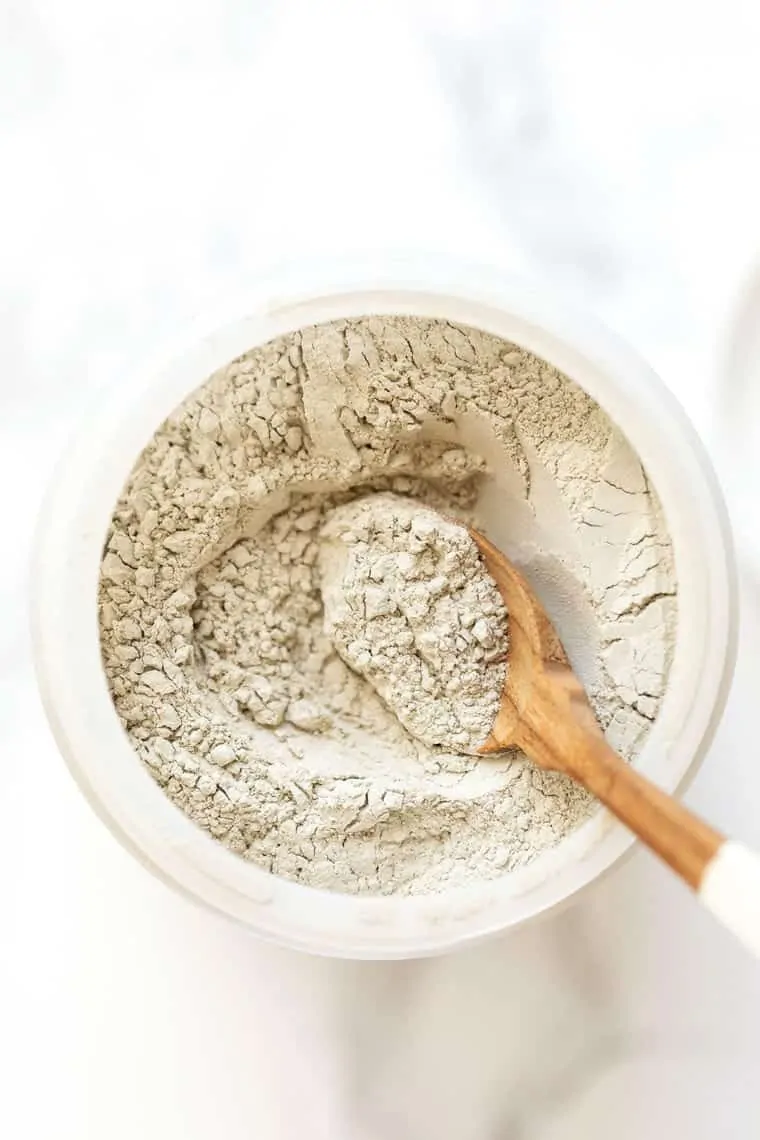 Powdered vs. Liquid Face Masks
Making a face mask at home is actually quite easy. You have two options: creating a powder that you add to afterward or create a liquid mask that you apply directly.
I personally like masks that I can apply directly to my face without having to add water, but this will reduce the shelf life of your mask. Luckily the recipe we have today makes just 6 masks, so if you use the mask twice a week as I do, you'll be totally fine for the shelf life. Anything longer than 4 weeks, I'd say toss it.
The trick to making your mask last is to not add any water which can introduce bacteria (which you certainly don't want on your face). So we aren't with this recipe, but it's still super hydrating and ultra-nourishing.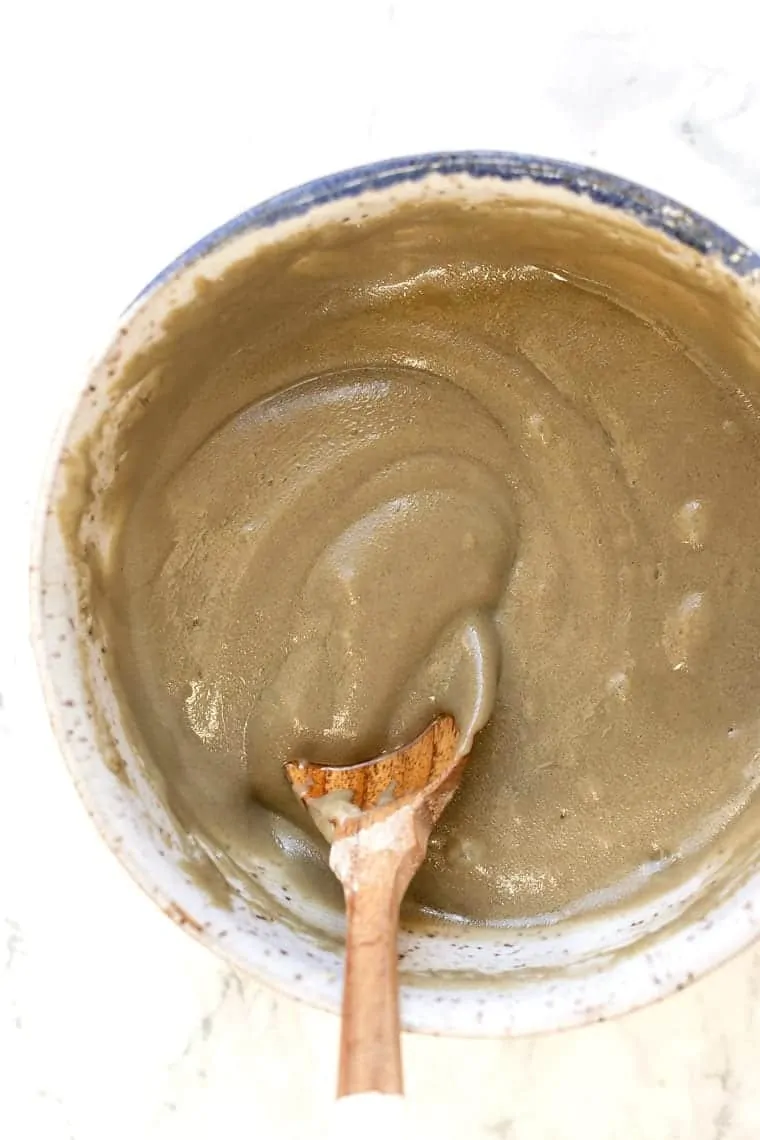 How to make a Clay Face Mask
As I mentioned earlier, this mask is inspired by one of my favorites – the May Lindstrom Honey Mud Mask. It's one of the only masks that I've found that is both detoxifying and hydrating at the same time. Usually, clay/mud masks are kind of drying as they're pulling things out of your skin, but this mask does both.
When I look at the ingredients, it was pretty much mud, honey, an astringent, and essential oils.
Easy enough, right? So I decided to make my own!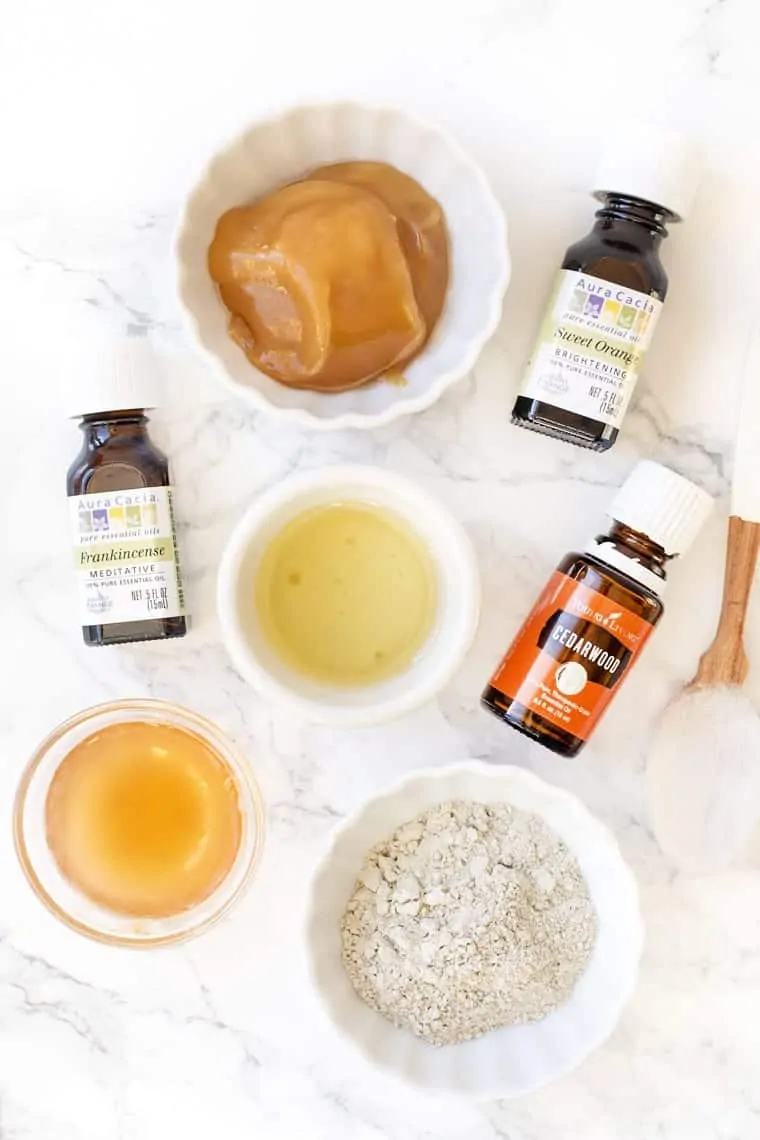 DIY Healing Honey Mud Mask
The base is Indian Healing Clay which is readily available at most natural food stores and is also known to be cleansing for the pores. Since that is a little drying, we're adding in avocado oil and honey.
Avocado oil is a light oil that is super nourishing. I find that it's much gentler on my skin than something like coconut oil, it doesn't clog my pores and again, it's pretty accessible.
Honey is also amazing for the skin. It's incredibly hydrating, but it's also anti-microbial and anti-bacterial. Just make sure that you buy raw honey that still has all those good enzymes in it!
And finally, some essential oils:
Sweet Orange Oil: great for nourishing dry skin, as well as irritated or acne-prone skin
Frankincense: anti-aging and a wrinkle fighter, this oil is amazing at protecting the skin and reducing acne/blemishes
Cedarwood: another antibacterial and anti-fungal agent, this oil is going to be great at getting rid of any bacteria that might be lingering on your skin
And we're finishing our mask off with some apple cider vinegar which again is going to help fight acne, but also brighten and tone the skin, reduce impurities, and help regulate the pH of our skin to help control oil and dryness.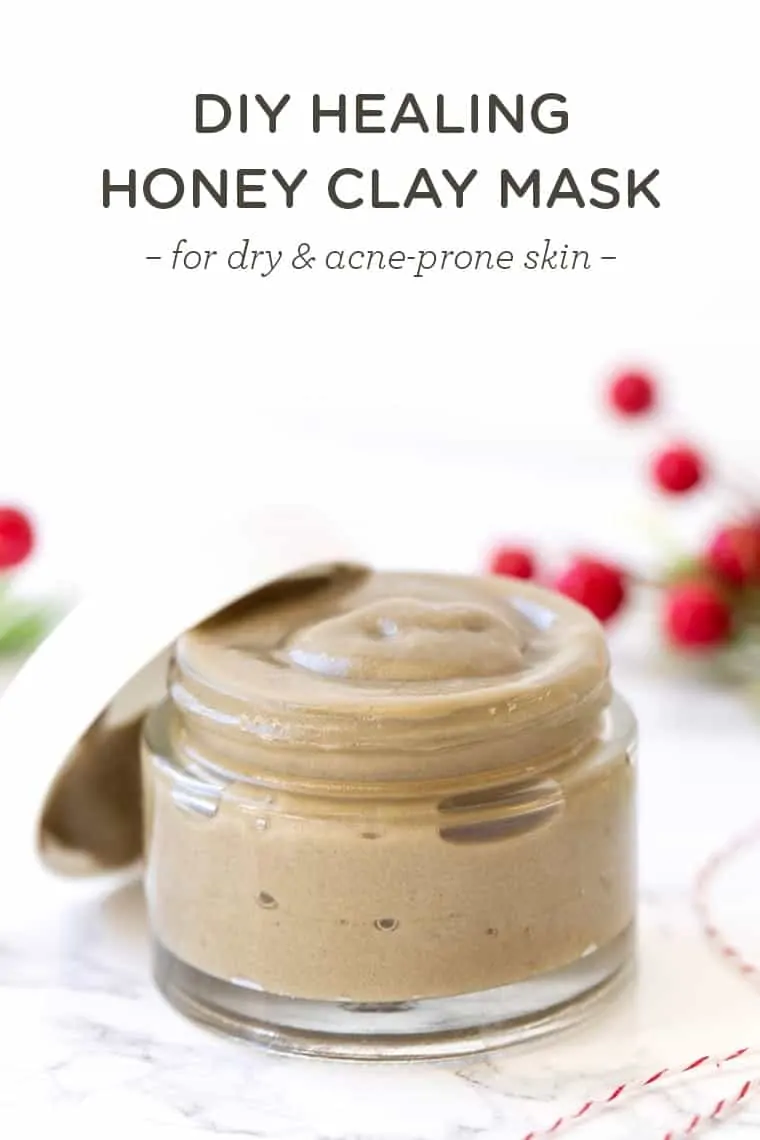 I like to store my face masks in small glass jars in my bathroom cabinet, but they also make a great gift. You can pick up little jars like this and hand them out to friends, family and coworkers.
To use this mask, simply apply a thin layer onto your face. Allow it to try for about 10 minutes, them remove it with warm water in gentle circular motions. Follow with your standard facial routine (i.e. toner, serums, moisturizer, etc.).
More DIY Beauty Products:
DIY Hydrating & Healing Honey Clay Mask
This super hydrating and healing honey clay mask is simply amazing. It's nourishing, it's great for acne prone skin and it cleanses deep in the pores to remove impurities.
Ingredients
1/4

cup

bentonite clay

(Indian Healing Clay)

2

tablespoons

raw honey

2

tablespoons

apple cider vinegar

2

tablespoons

avocado oil

5

drops sweet orange essential oil

5

drops cedarwood essential oil

5

drops frankincense essential oil
Instructions
Whip together the "wet" ingredients until smooth with a wooden utensil (everything except the clay). Add the clay and stir vigorously until completely smooth. Transfer to containers and enjoy!

To use: spread a thin, even layer over the face for 10 minutes. Remove with warm water (bonus: wash this off in small circular motions to use as a gentle exfoliant).
Filed Under: