The best places for healthy eating in Mexico City. This travel guide outlines the best healthy restaurants and places to find healthy food in Mexico City!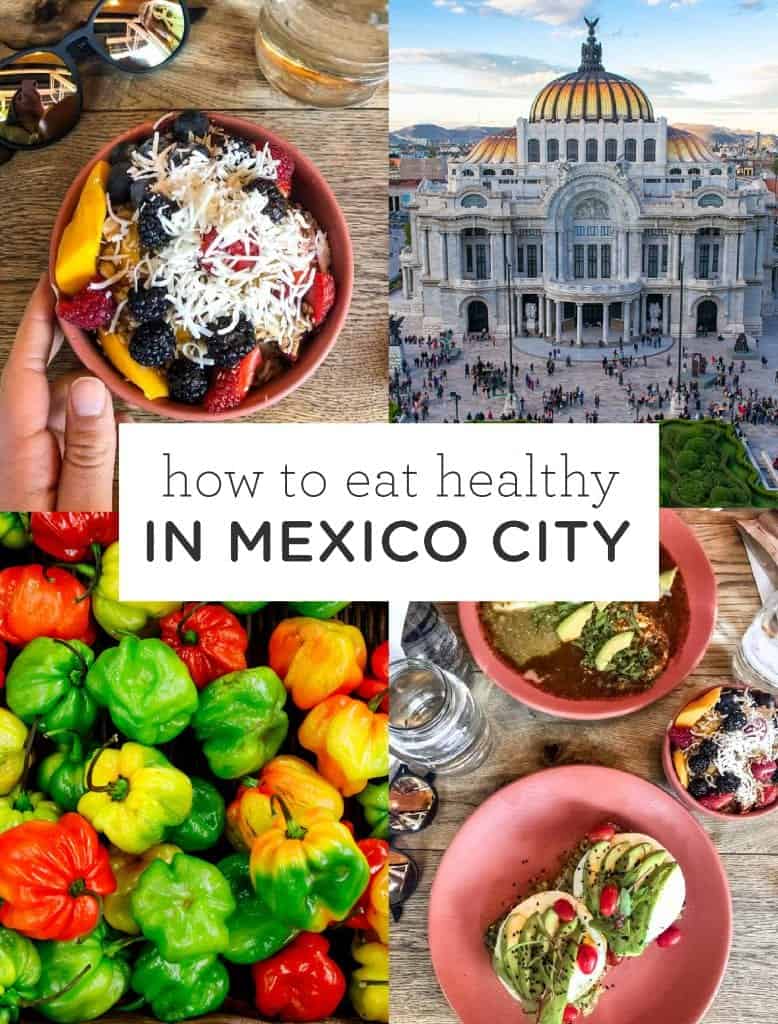 We just got back from Mexico a few days ago and it usually takes me much longer to write my recap posts. But I couldn't wait to dive into this one because we honestly had so much amazing food!
I didn't know what to expect when we got to Mexico City – aside from great Mexican food – but I was really happy to find that healthy eating in Mexico City is actually super easy. There are amazing restaurants, a really special food scene and the city is even home two of the top 20 restaurants in the entire world!
I'll share a little bit about the areas we visited and what we did and then we'll dive into the food!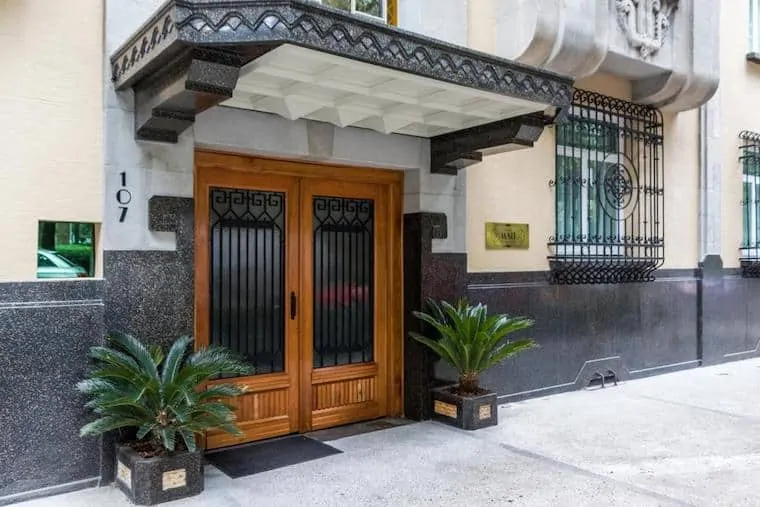 Where to Stay in Mexico City
Overall, Mexico City is a safe city, but we decided to stay in and around the more "upscale" neighborhoods. We stayed in Hipódromo and ventured between Roma, La Condesa, and Polanco. We stayed in a small boutique hotel called Casa Mali by Dominion and it was perfect. It's actually made up of mini apartments which we loved – we had laundry, a kitchenette and plenty of space to spread out.
I would definitely recommend staying in either Roma or La Condesa. They have a little more character than Polanco (it's kind of like the Beverly Hills of Mexico City), are surrounded by great restaurants and tons of parks. Mexico City has SO much green space!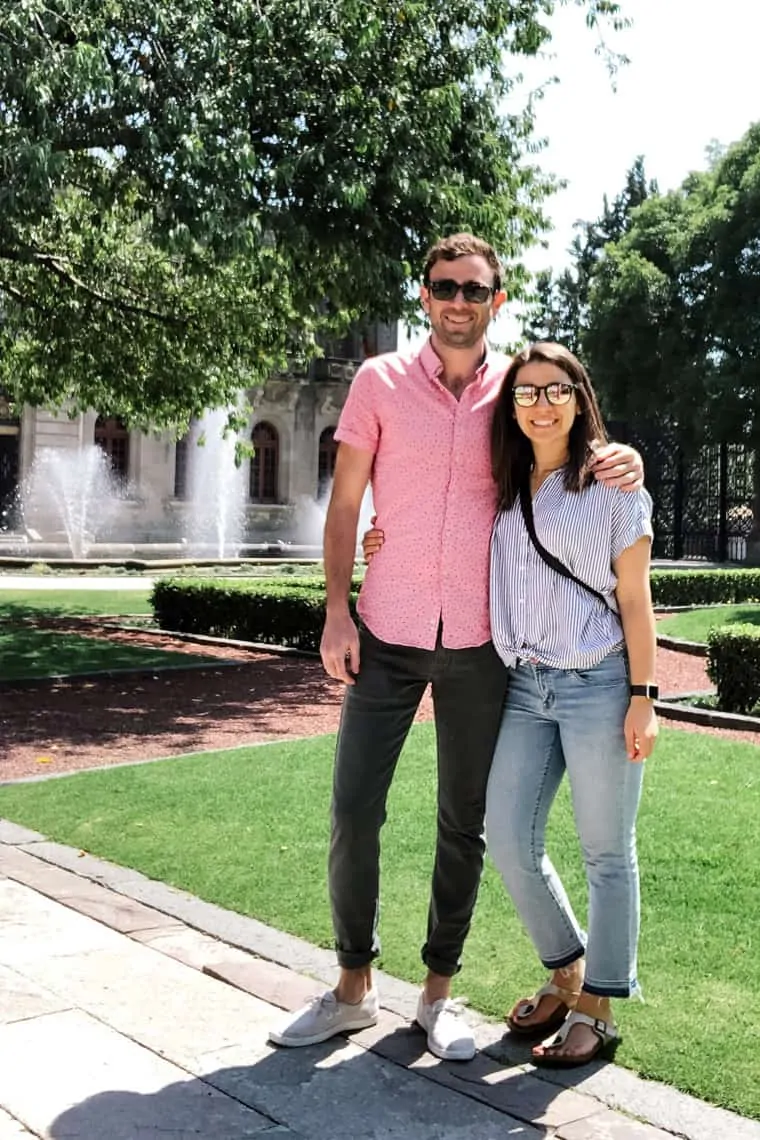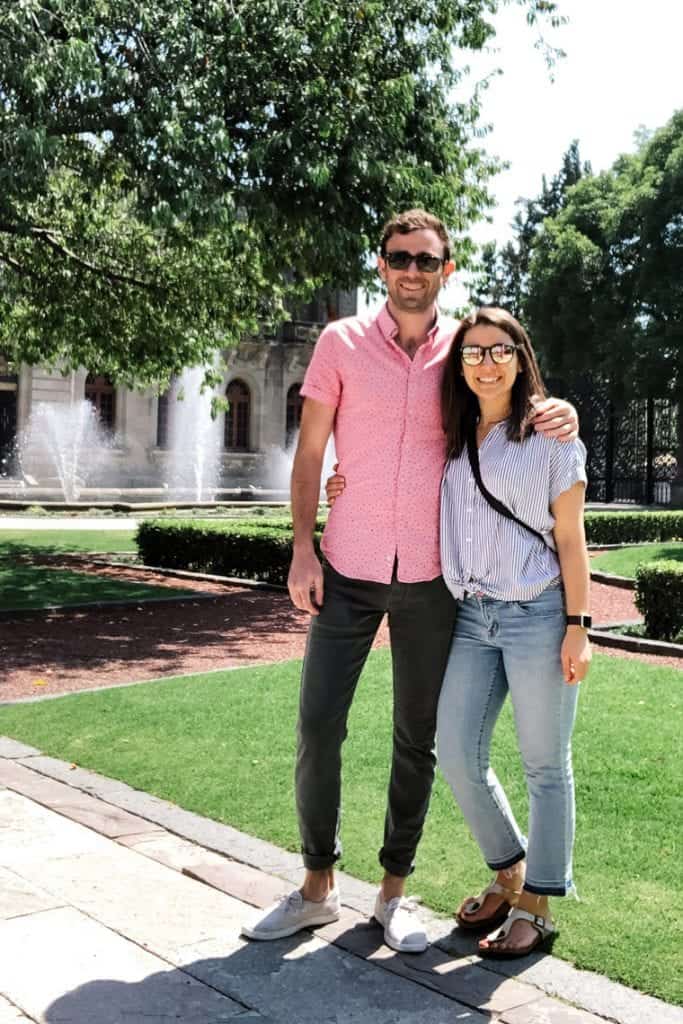 What to Do in Mexico City
Aside from eating incredible food, there are tons of things to do in Mexico City. Definitely check out the different neighborhoods, as well as the giant park called Chapultepec Park and the castle that's inside the park, which is actually a museum and has amazing views of the city. There's also a zoo inside the park and a few different museums.
There are also great museums throughout the city including:
Anthropology Museum
Museum of Modern Art
Frida Khalo Museum
And if you have an extra day, I also think it would be worth a trip to head to the Teotihuacan Pyramids. We didn't have a chance to get out there, but I've only heard great things!
Healthy Eating in Mexico City
Okay now…let's talk FOOD! I can safely tell you there's no shortage of healthy restaurants in Mexico City. Everything from cute cafes to upscale eateries, this city is full of amazing food. I'll share some more high-end restaurants and then also our favorite smaller, more affordable stops. These are just the places that we either checked out or came highly recommended – obviously there are WAY more than just what's on this list!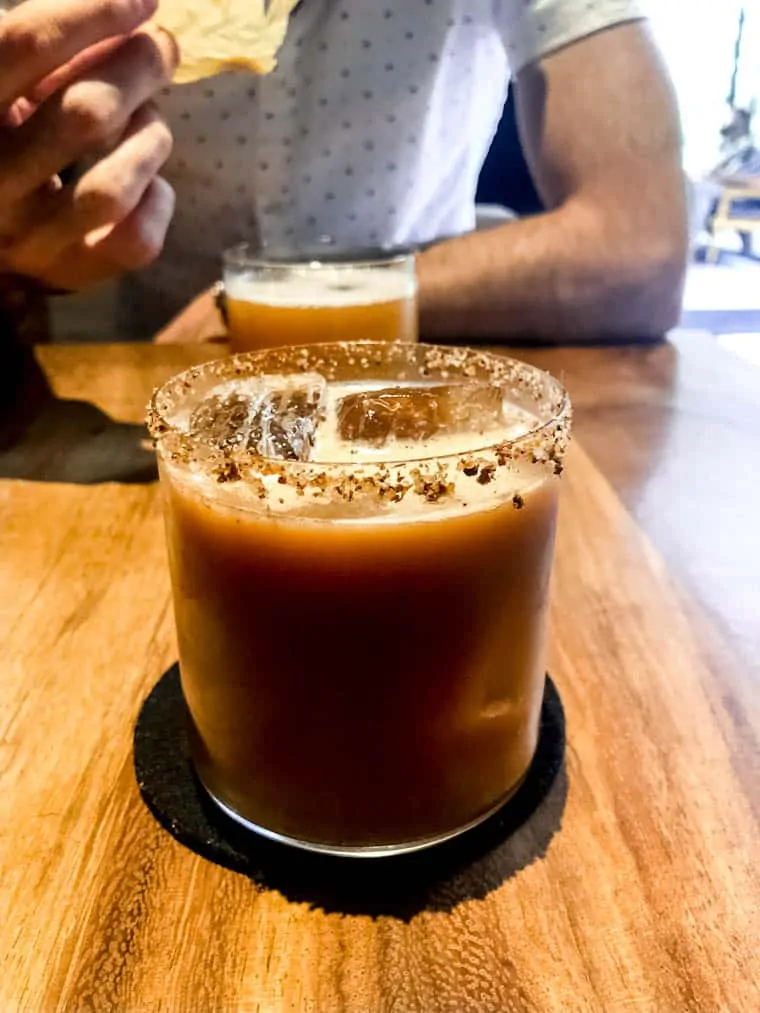 ---
Pujol
I learned about Pujol on a Netflix show called, The Final Table. In it, the founder and former head chef, Enrique Olvera, was a judge and is said to be the best chef in all of Mexico. Pujol opened 17 years ago and has been one of the top 50 best restaurants since. It's now ranked #13 and was hands down the best meal we've ever had.
Pujol set on a quiet street in Polanco, with a very unassuming facade. It's recommended that you book at least a month in advance, but we actually just showed up as soon as it opened and they had an opening at 3:45 that day. It's a set tasting menu – they have a vegetarian option and a seafood option (no meat on the menu) – or you can do their taco omakase. If you have the chance, do the tasting menu, it's 1000% worth it.
The service is impeccable. You are greeted with warm towels, friendly faces and an innovative cocktail menu. I got the tamarind mezcal margarita and it was amazing. Then your meal begins. It's a 7-course menu and each one builds on the next. And it was incredible. Seriously incredible. The flavors were amazing, the portions are perfect and they're very accommodating to allergies. I'll say it again, it was the most truly the best meal we've ever had.
Location: Polanco
Reservations: YES (either call or look on open table)
Price: $$$$ (our meal was about $400 with food, 4 – 5 drinks each and tip)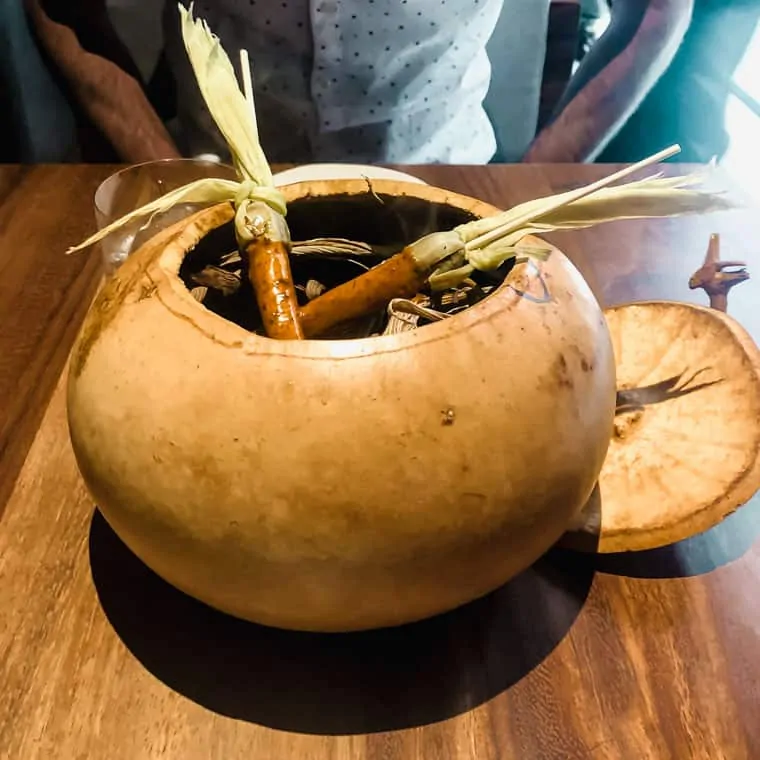 ---
Quintonil
The other high-end, top quality restaurant in Mexico City that was actually founded by a former chef at Pujol. This restaurant is actually ranked #11 in the whole world! It's open for lunch and dinner and we actually weren't able to get a table here. We heard better things about Pujol so decided to spend our money there, but next time we visit the city, we'll definitely go here. It's described as contemporary Mexican and it also offers a tasting menu (although it does have an a la carte option). I'm not sure how they are with allergies, so maybe call ahead! Reservations are also needed here at least a month out!
Location: Polanco
Reservations: YES (either call or look on open table)
Price: $$$$
---
Contramar
This was recommended by a few people as a great lunch spot and it didn't disappoint! It's a busy seafood spot in the Juarez neighborhood with a great vibe and good food. If you get there right when they open you can probably also snag a spot inside! They do take reservations, but as long as you get there before 2pm, you should be fine. In terms of the food, there definitely aren't really vegan options there, so you gotta like seafood! We had the tuna tostadas, an amazing salad, and the pescado al pastor tacos. Everything was delicious!
Location: Juarez
Reservations: Yes (open table or show up before 2pm)
Price: $$$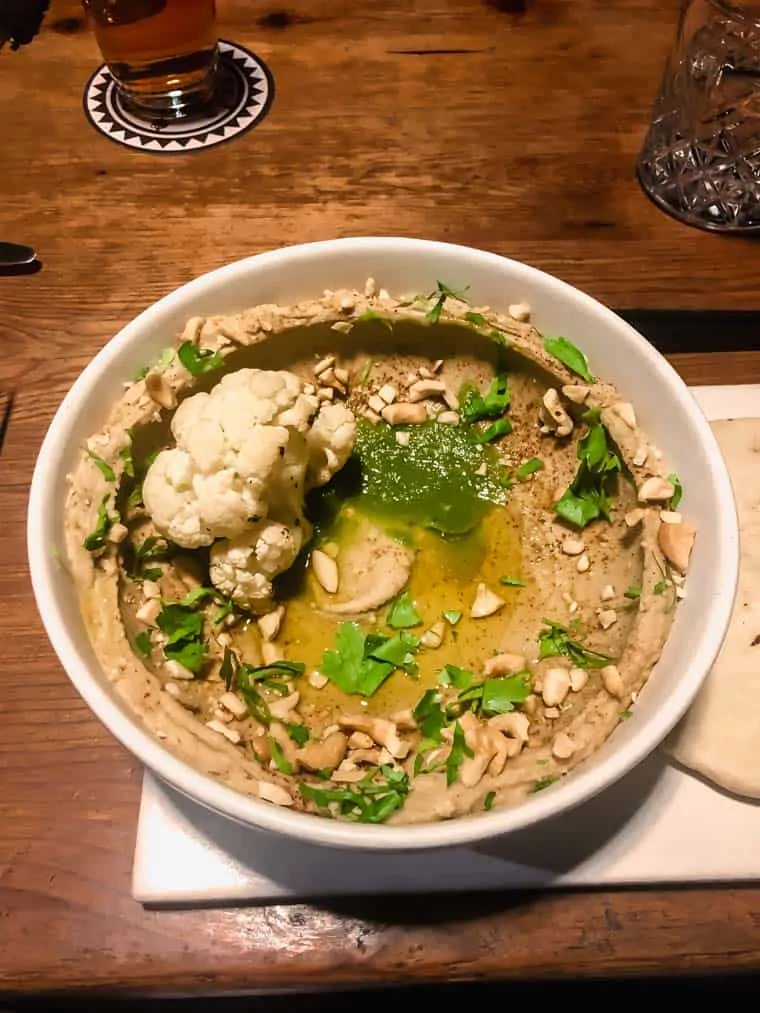 ---
Nudo Negro
Nudo Negro came highly recommended on Trip Advisor so we decided to check it out. They have some vegan/veg options which is awesome, but again, it's definitely more focused on meat and seafood. The vibe is great, they have outdoor seating and good drinks. The food was good – especially the hummus plate – but not incredible. To our surprise, they invited us up to the kitchen for a tamale tasting, which was super cool. I'd say if you're looking for something that accommodates lots of eating styles and isn't super expensive, this is a great option.
Location: Roma Norte
Reservations: They take them but we didn't need one
Price: $$
---
Lampuga
In the Condesa neighborhood, this stylish restaurant is great for dinner. It's not too pricey but has a robust menu and good food. Again, not super vegan-friendly, but a good mix of seafood and meat. We enjoyed the tostadas, as well as some tacos. But there are lots of options for seafood lovers and meat eaters, and maybe 1 or 2 options for vegan/vegetarian. They also have a really cute vibe with outside seating.
Location: Condesa
Reservations: They take them but we didn't need one
Price: $$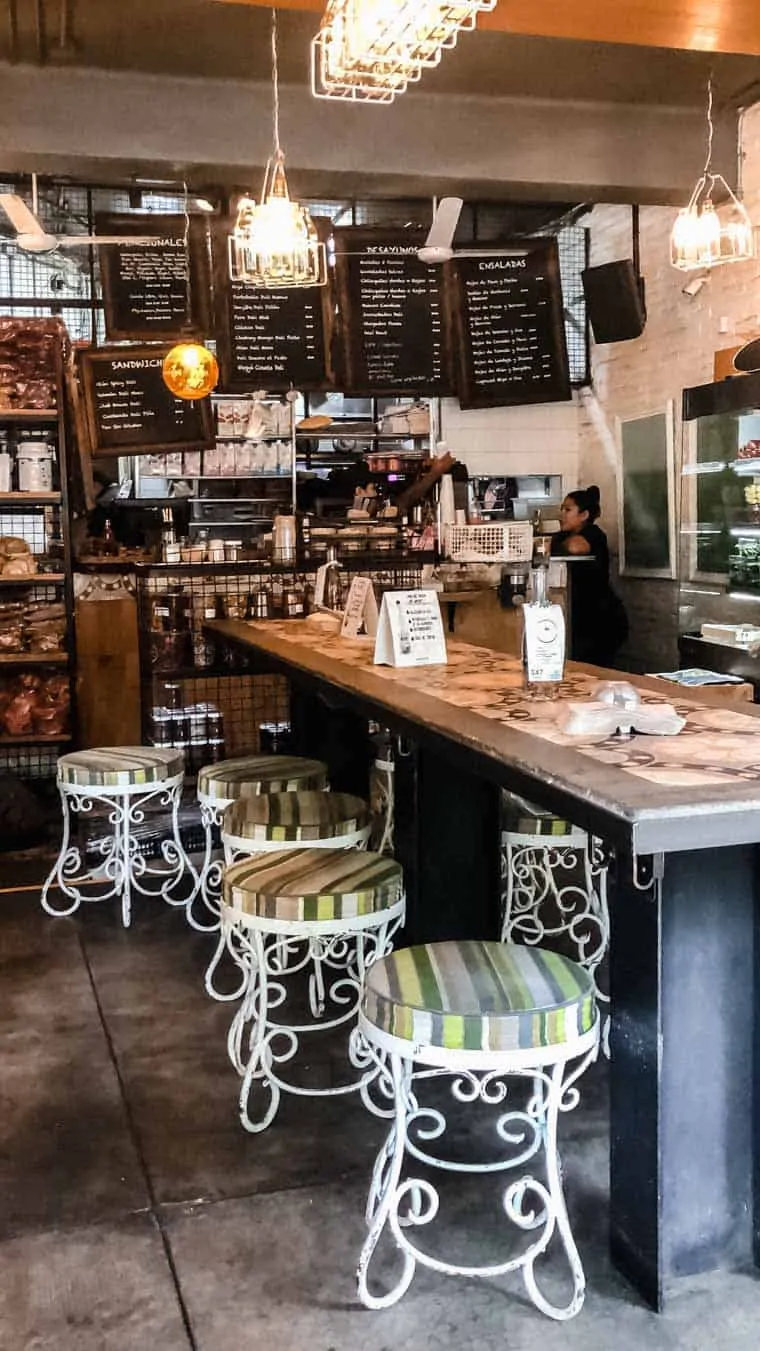 ---
Ojo de Agua
I love, love, LOVE this place!! We went here twice – once for lunch and once for breakfast – and it's absolutely fabulous! It's got a kind of beachy vibe and the restaurant also doubles as a fruit stand, so the walls are covered in fresh fruit. The food is awesome! They have a few vegan options, tons of vegetarian option (contain eggs!), as well as chicken and fish choices. They have tons of breakfast options – including a gluten-free avocado toast which is BOMB and an incredible acai bowl – and great lunch options (salads, bowls, sandwiches). There are a few in the city, but the one in Condesa is where we went!
Location: Condesa/Hipódromo
Reservations: No
Price: $$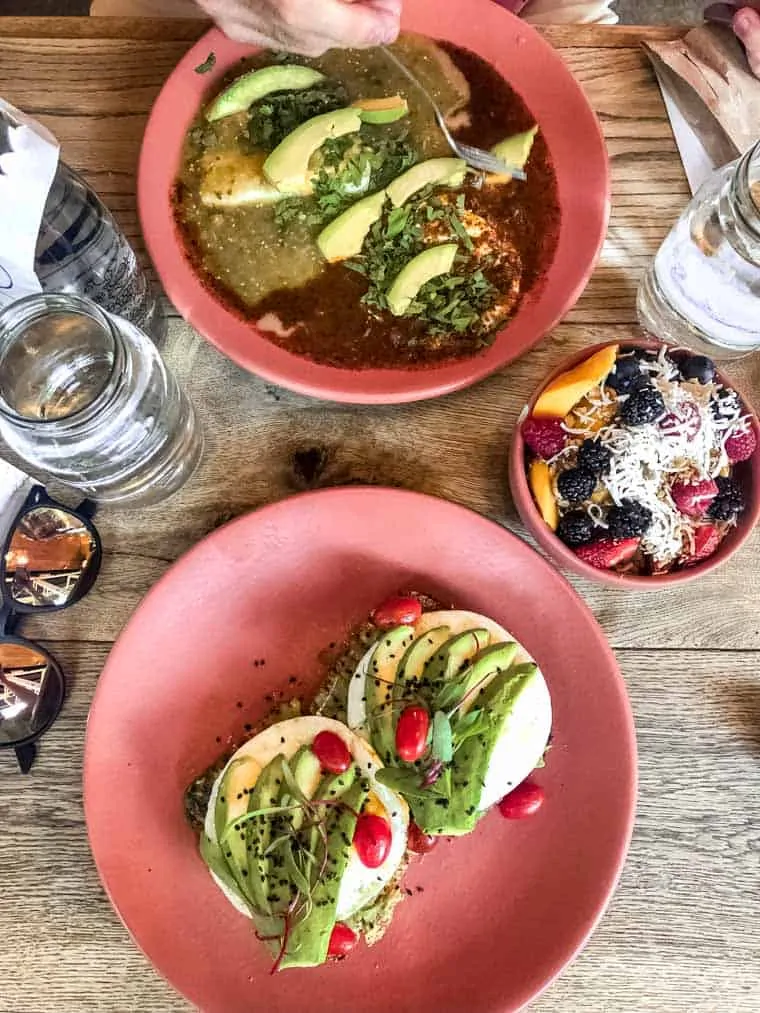 ---
Lardo
We loved this for breakfast! It's got a cafe feel with a somewhat French-inspired menu. I felt like it could have been in Paris! It has tons of fresh pastries, as well as some egg options, some classic Mexican breakfast options and even some vegan choices. I got the black rice pudding with coconut milk, along with some fresh fruit and a cappuccino with almond milk and it was perfect. Matt got a pastry and some eggs and he also really enjoyed it. We also sat at the bar which was super fun!
Location: Condesa/Hipódromo
Reservations: No
Price: $$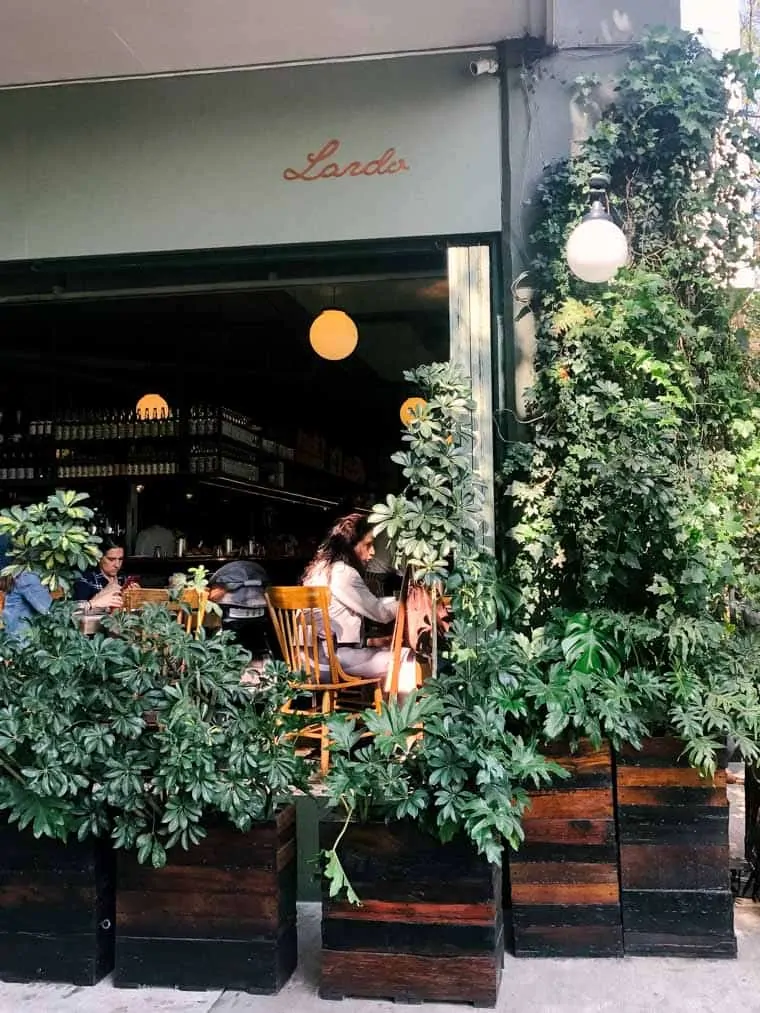 ---
Lalo
We didn't make it to Lalo but I've heard it's awesome for breakfast and lunch! There are a few places in the city and the menu looks great. Good options for GF and a few options that might also be vegan and definitely options with eggs. I had a few people message me on Instagram that it was their favorite breakfast spot, so we were sad to miss it. However, it does give us another excuse to visit the city again!
Location: Condesa
Reservations: No
Price: $$
---
Azul
Azul was highly recommended on Google and Trip Advisor as well as one of our friends here in the city. Sadly we weren't able to make it there on our trip, but plan to visit next time. The food is Mexican style and it's a great brunch and/or lunch spot. It's got lots of seafood on the menu, but there also seem to be some good veg options as well. They've got green juices, homemade tortillas, and a great dinner menu as well. There are two locations: one in the historic district and one in Condesa/Hipódromo.
Location: Condesa/Hipódromo
Reservations: Nope
Price: $$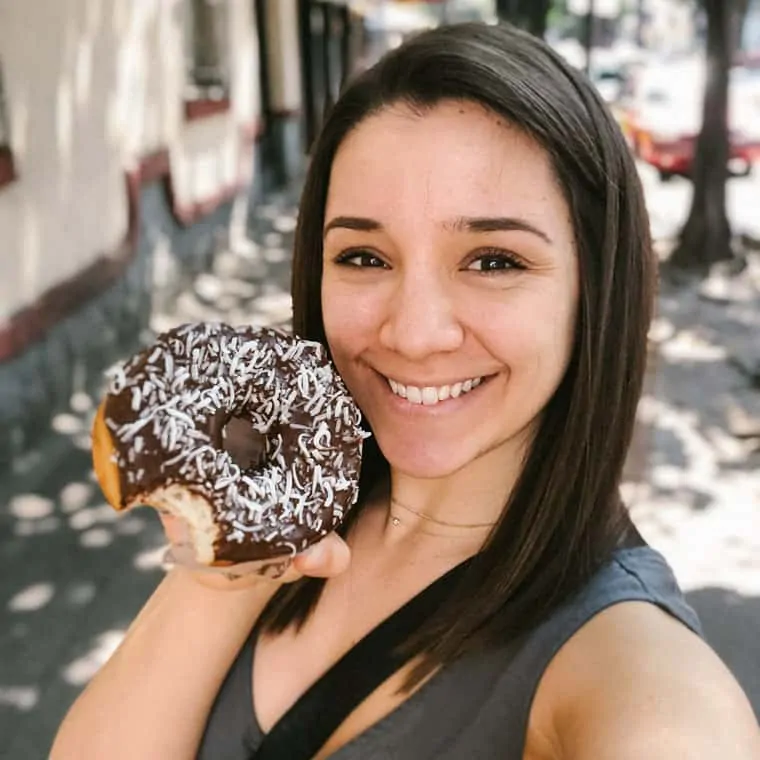 ---
Pan Gabriel
Last but not least a GF and vegan BAKERY! We totally randomly stumbled upon this place as we were walking to Chapultepec Park and I was so excited. The entire store is full of incredible baked goods that are gf, vegan and sugar-free (they use stevia + agave). They're definitely not "healthy", but worth a visit. They have cinnamon buns, bread, rolls, cookies and donuts!! We went in right after our breakfast at Lardo, so would have gotten more, but we tried the donut and it was super tasty. There are a few locations, but the one we found was in Condesa!
Location: Condesa
Reservations: Nope
Price: $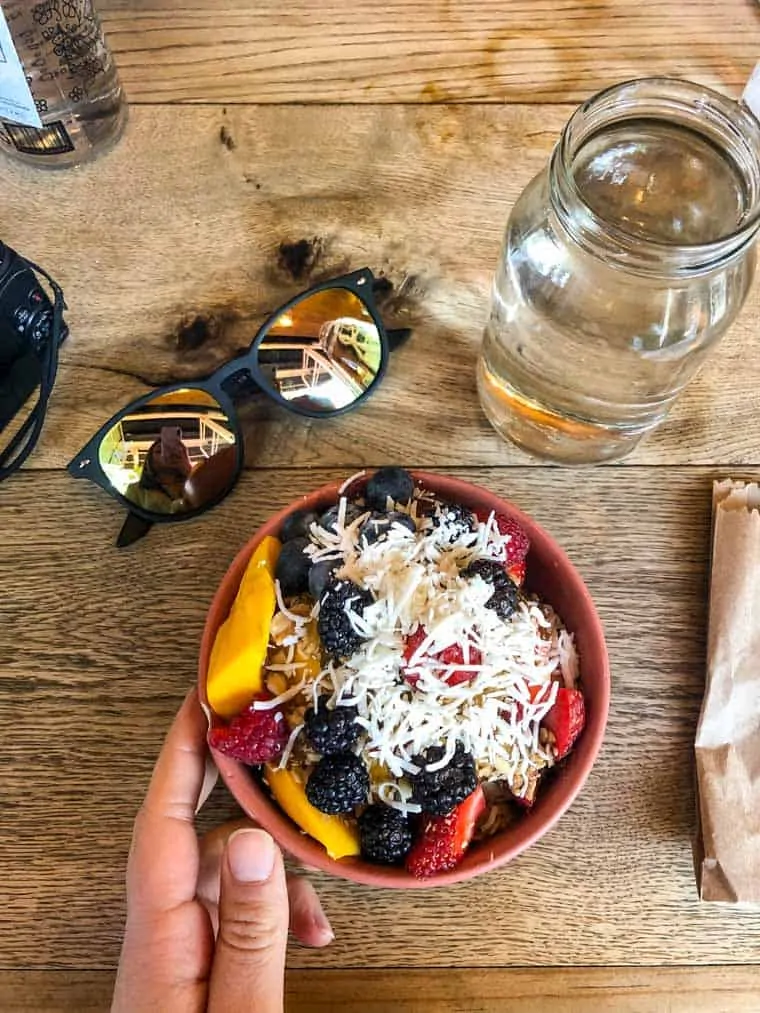 Vegan Food in Mexico City
We actually didn't end up going to any specific vegan restaurants, but there are lots in Mexico City. Based on your recommendations on Instagram, here are the vegan spots to try:
Vegan Inc
Plan V
Vegamo
Forever Vegano